With the exhibition THE FEST. Between Representation and Turmoil (MAK Exhibition Hall, Dec. 14, 2022-May 7, 2023), the MAK invites visitors on a multifaceted, opulent tour that makes the cultures and histories of celebration – across the centuries – vivid and tangible. Embedded in an unusual exhibition design by the Austrian sculptor Peter Sandbichler, more than 650 objects in flashbulbs convey the wealth of design of celebrations on the most diverse occasions and across time and social development. Whether glamorous masquerade balls, political celebrations and subversive artists' parties or contemporary club events: as different as the people and occasions for celebration are and were, there is usually a great creative will behind them.
Festivals are ephemeral, allow for a state of exception, celebrate occasions and create their own realities – the exhibition THE FEST brings all of this into the MAK exhibition hall: with representations, artistic contributions and diverse artifacts of pageants, festive tables, games, masked balls, public illuminations of entire streets, fireworks and flags, courtly balls or events in the central squares of a city. Festivals are not necessarily to be equated with entertainment; they pursue quite serious interests, reflect large and small world histories, and are an expression of changing consumer habits.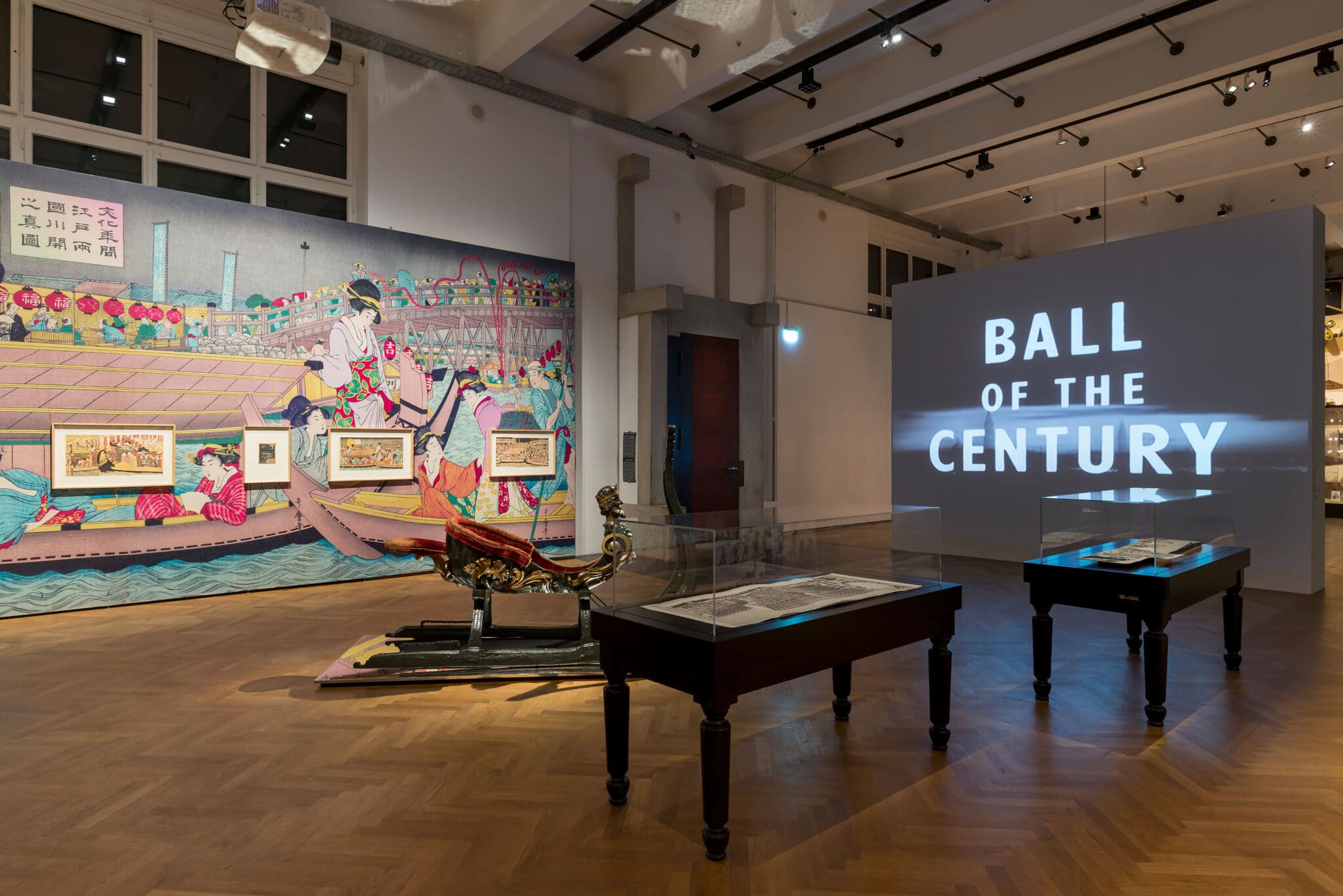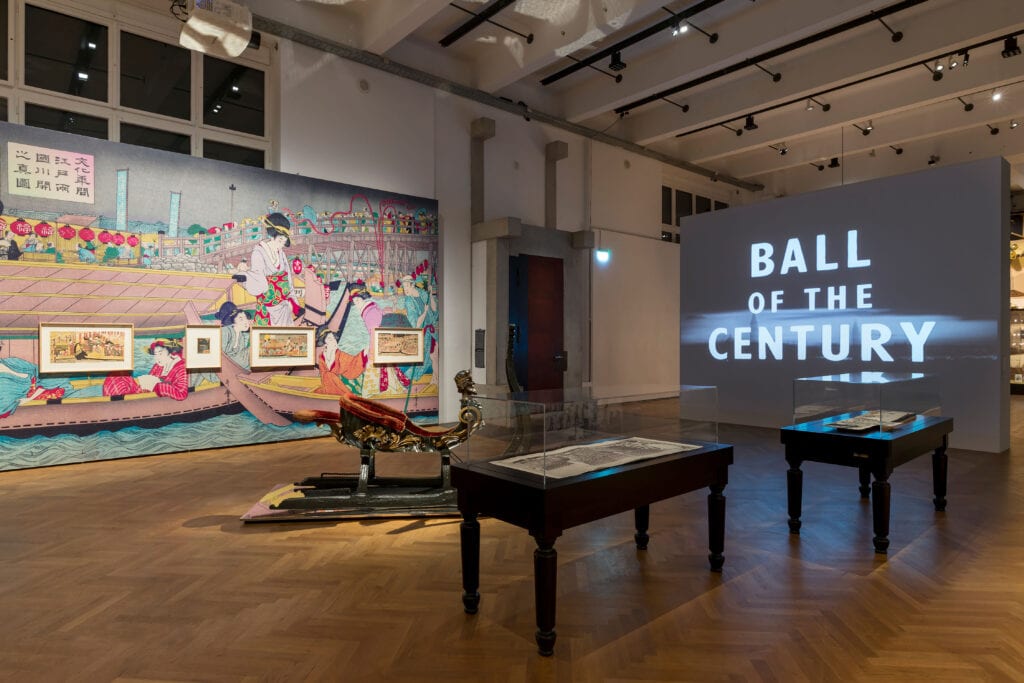 Exhibits such as a masterfully executed champagne cork bracelet (2002) represent exuberant decadence, glamour, self-expression, loss of control, and exaggeration. Other exhibits represent strict party rules and protocols. We long for exuberance and remember rituals and recurring occasions as we leave everyday life behind. Historical and contemporary objects from the MAK collection, as well as unique loans and contributions, convey much of what a celebration is all about: commemorative books, invitation cards, posters, flags, mirrors, champagne glasses, chandeliers, joke vessels, centerpieces, jewels, costume designs, gowns and masquerades, society photographs, films, sound, and works by contemporary artists* in an atmospheric setting. Through the exploration of the festival's theme, the self-image of an institution that preserves and protects, that offers educational opportunities, and that thinks and plans beyond generations becomes tangible.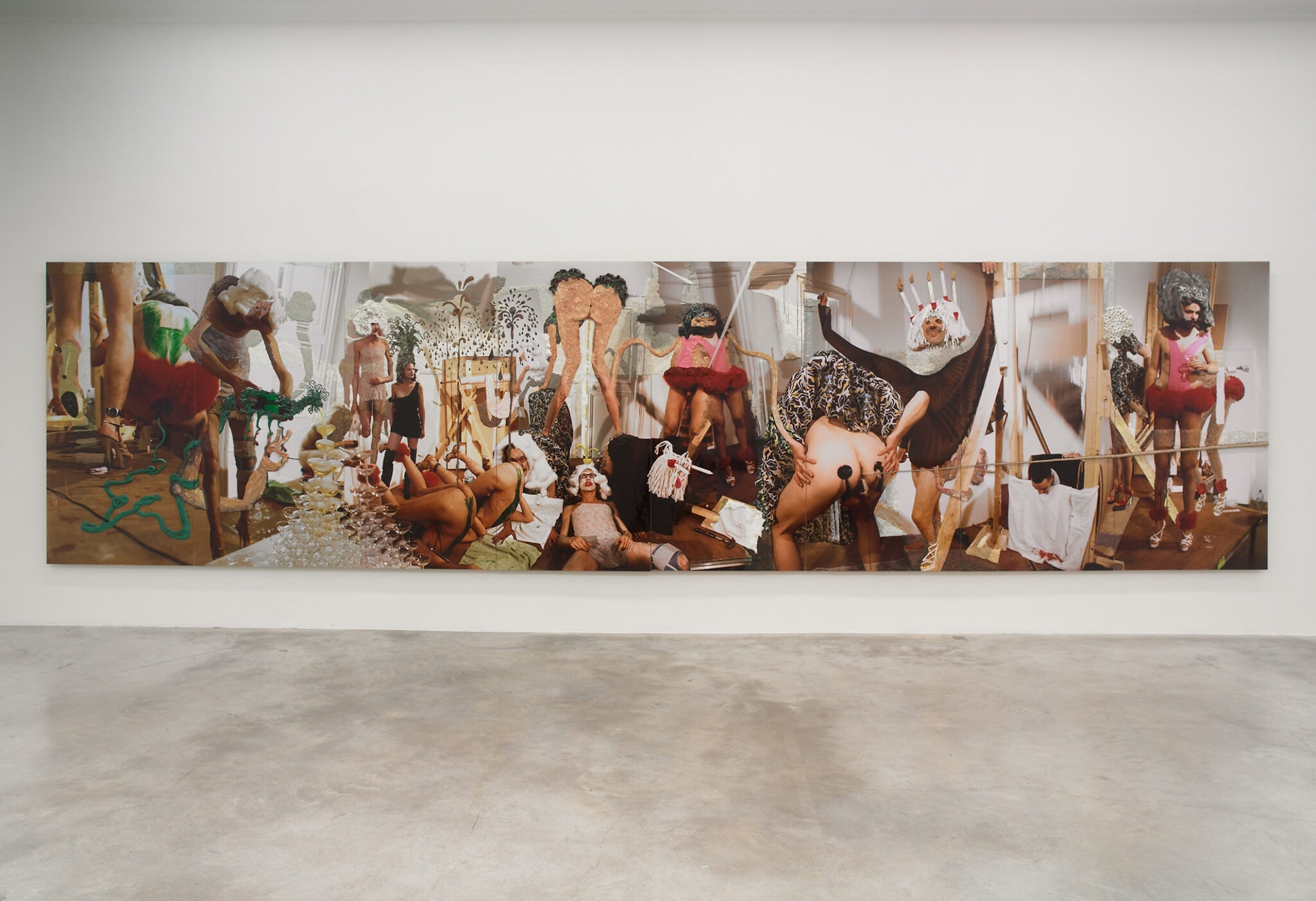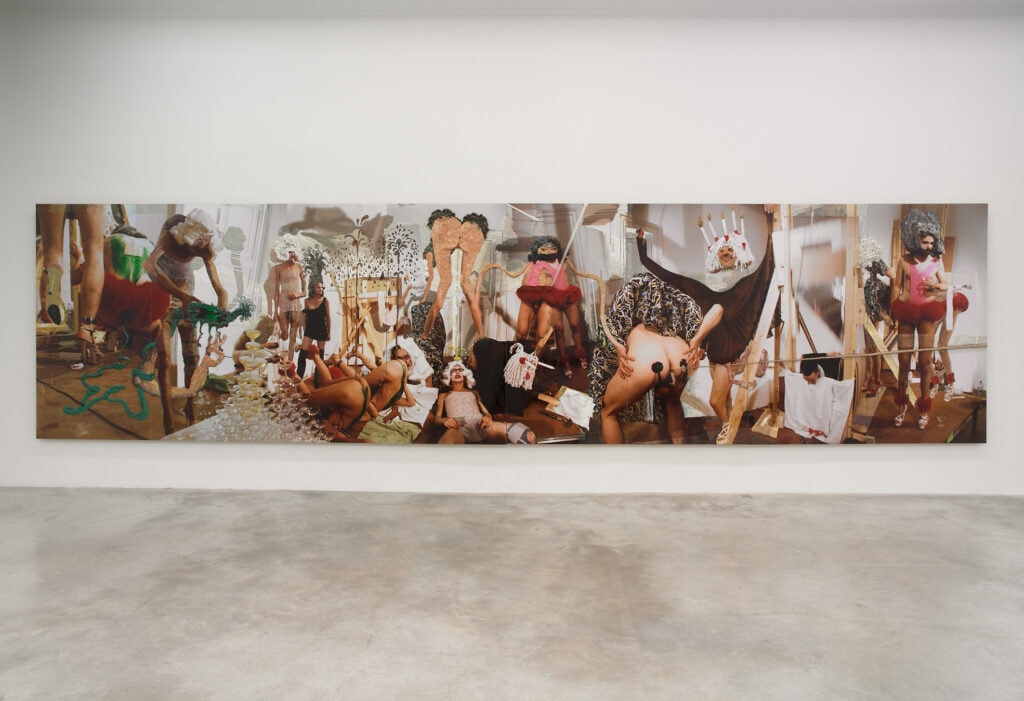 Guest-curated by Brigitte Felderer (co-curator: Olga Wukounig) in cooperation with MAK curator Anne-Katrin Rossberg and with the collaboration of all MAK curators, the abundance of exhibits in the exhibition THE FEST is arranged into thematic focal points and into a narrative that leads from the festive culture of the 19th century back to the Baroque and Rococo periods. It leads across historical breaks, for example through the end of the Habsburg monarchy, to a present that was and is challenged by artistic avant-gardes and social urgencies.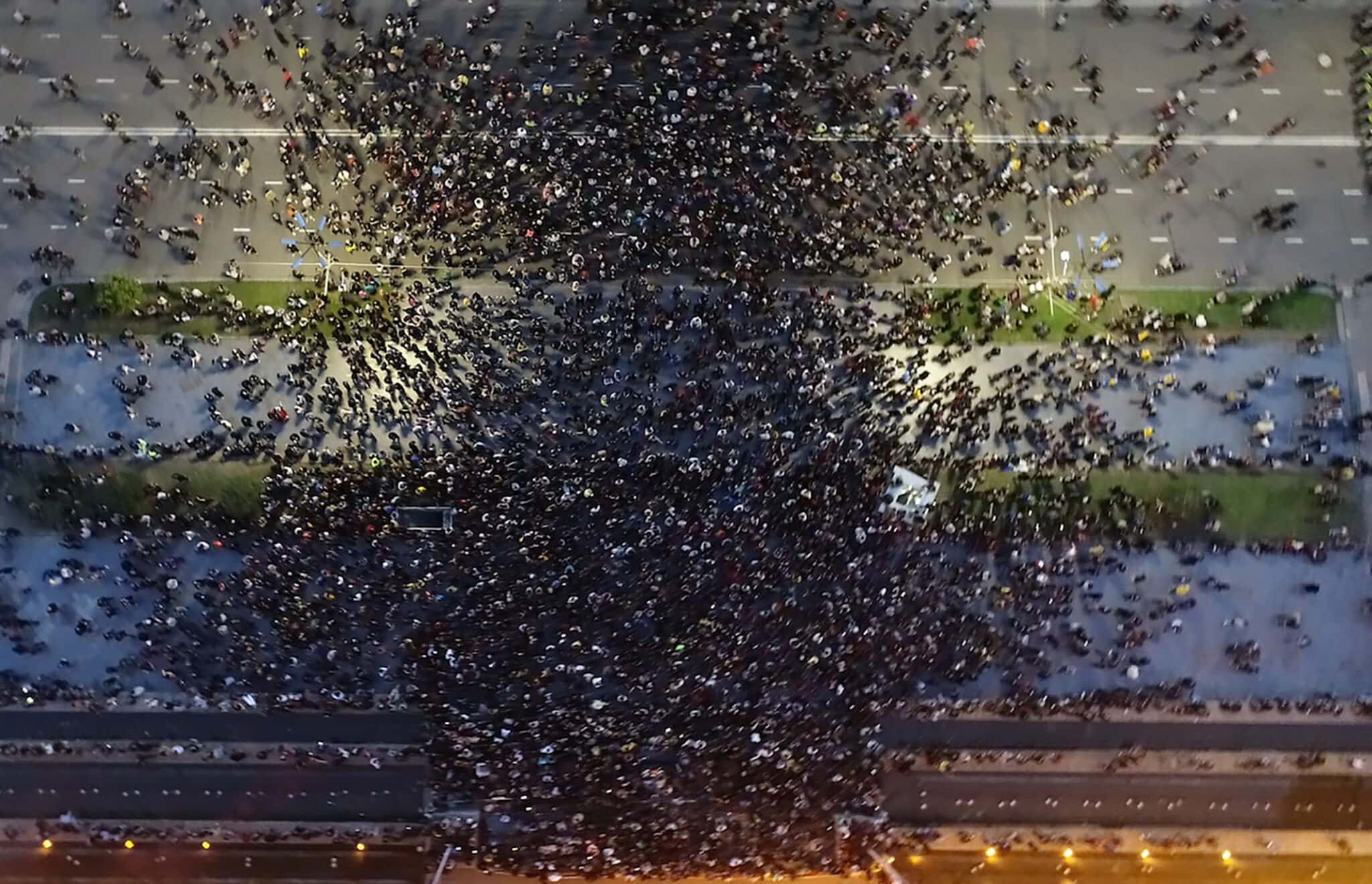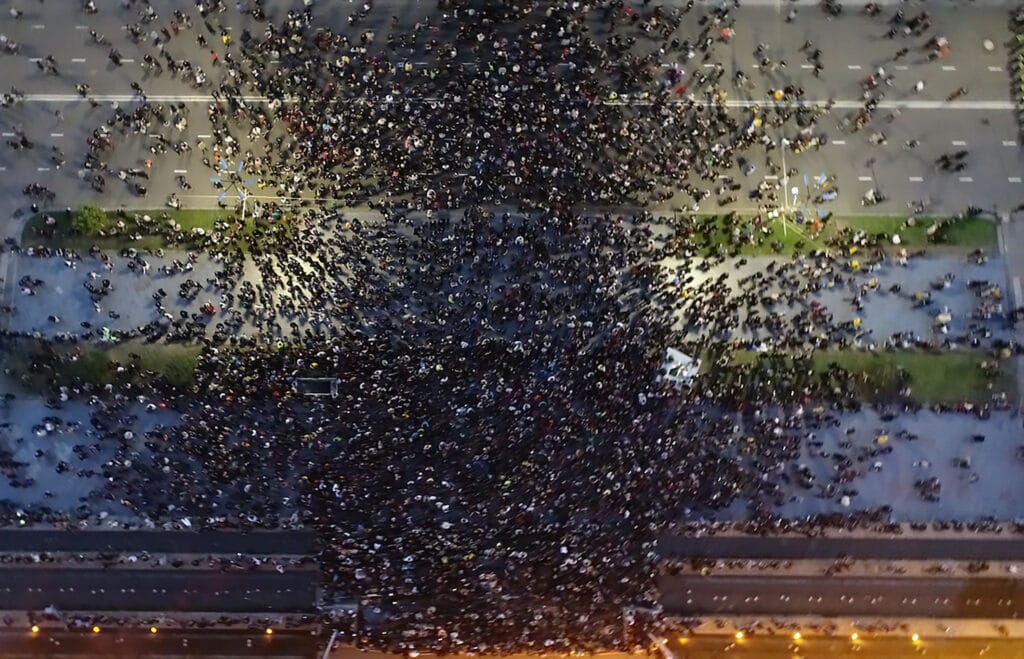 For the presentation of the exhibition Peter Sandbichler uses bicycle cartons in a new way and transforms them into a noble as well as environmentally conscious material. Its lightness allows for curved horizons, low-hanging ceiling sculptures, soaring cubatures, and the possibility of spatially enclosing individual objects, thus immersing the 1,480-square-meter MAK exhibition hall in an equally festive atmosphere and conveying various festive moods, architectures, and occasions.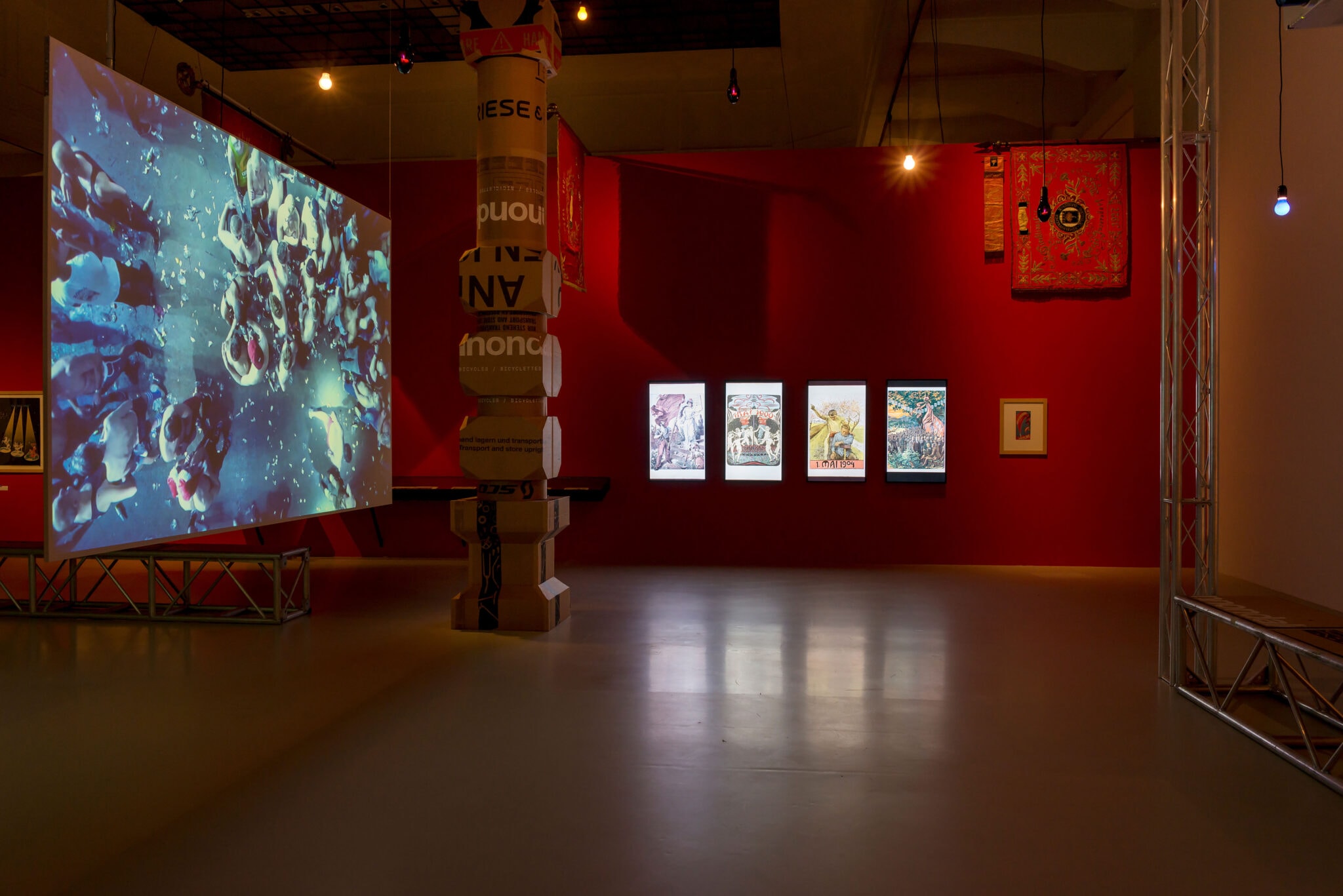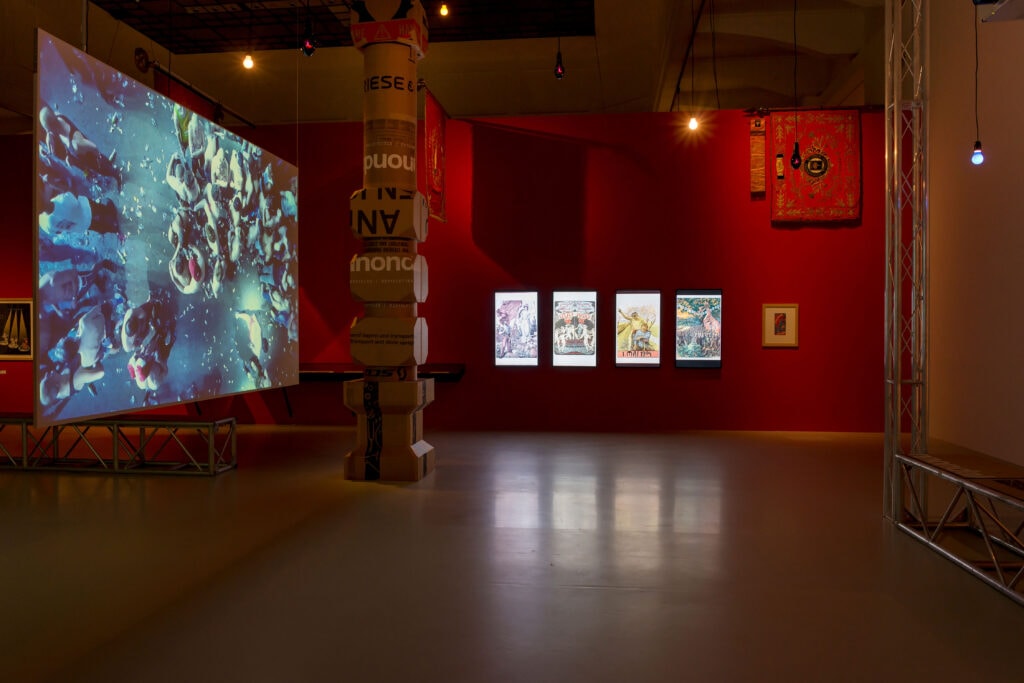 Other highlights of the show include dresses by Helmut Lang, Fred Adlmüller and Demna Gvasalia for Balenciaga. As exemplary designers, they stand for festive dress codes that represent neither masquerade nor status, neither national affiliation nor fixed sexiness. They understand clothing as a kind of "gear" whose festive self-assertion ultimately manifests itself through a person's self-confidence.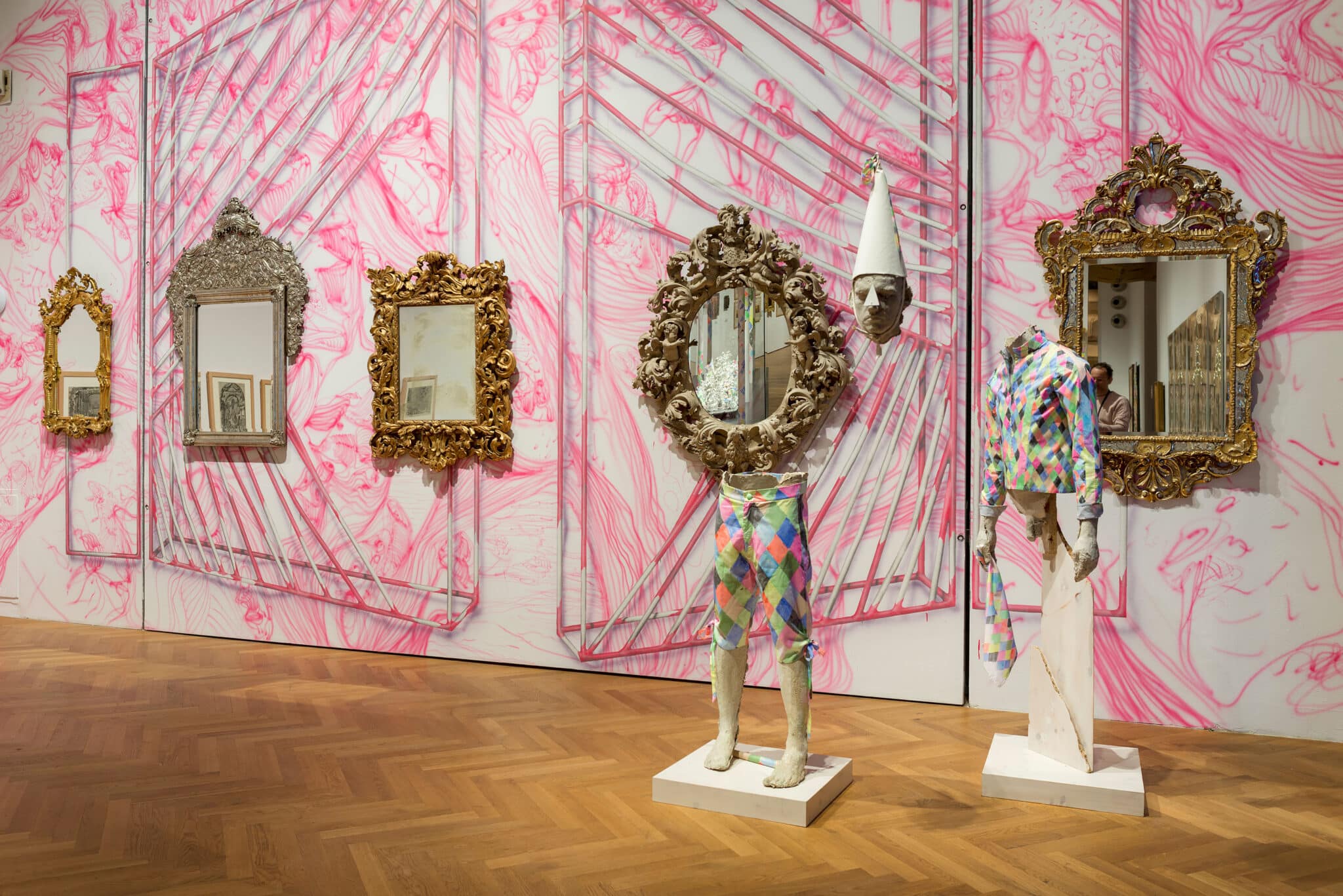 Collective dancing became a threatened urban reality in times of lockdown, its loss painfully palpable, for revelers as well as for the democratic fabric of an urban society. A sound installation makes contemporary club culture tangible in the exhibition.
With THE FEST, the MAK is showing an exhibition that, like the museum's collection, spans a wide arc, from the Baroque to the present, from stately balls to May Day marches to Berlin's Berghain. Thus, all of the museum's curators and their collections were involved in this exhibition curated by Brigitte Felderer, and the MAK is also celebrating itself a little.

Director Lilli Hollein
The exhibition is accompanied by a richly illustrated publication of the same name, designed by the Linz office OrtnerSchinko, which delves into the theme of the festival with contributions from international experts.
PHOTO CREDITS: MAK.AT