In the last 35 years of Geba's company history, countless rugs have been realised with renowned architects and designers, both nationally and internationally. Interior design, a holistic room concept and the partnership with creative people are particularly important to Harald Geba.
Based on the wide range of technical production possibilities, Geba is an ideal partner when it comes to incorporating rugs into interior design. For example, fashion brand Ungaro Paris is one of its customers.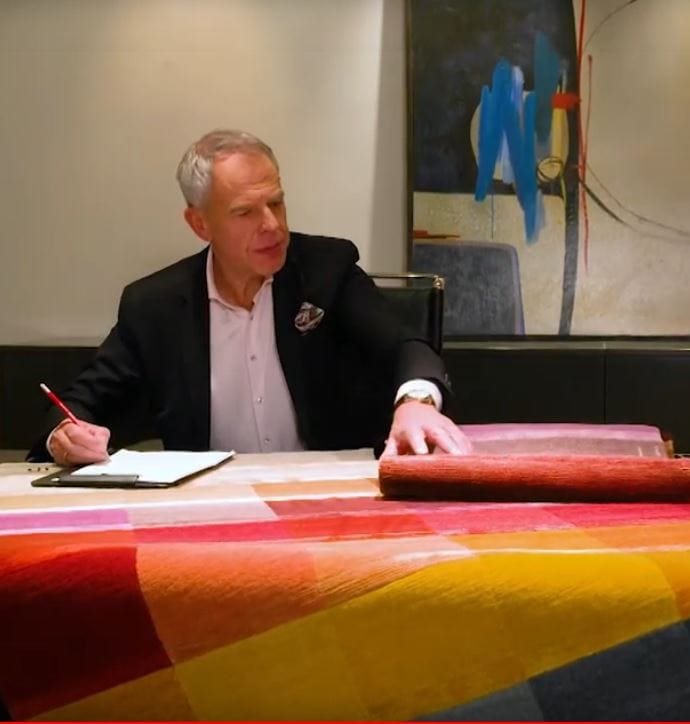 Our experience and services are appreciated by architects, interior designers and branding managers all over the world,

explains Harald Geba.
Collaboration with architects
Harald Geba works with international architects such as Richard Meier (USA), Dietmar Feichtinger (Austria) in Paris and Kilian Kada (Germany and Austria). It is not only the best quality that counts, but also cooperation, partnership and production are decisive for an optimal result and the satisfaction of all involved. Labvert, Arkan Zeytinoglu Architects and designer Klaus Kempenaars are also enthusiastic about the rug designs, as is architect Gustav Peichl († 2019), whose private rooms were furnished with Geba rugs.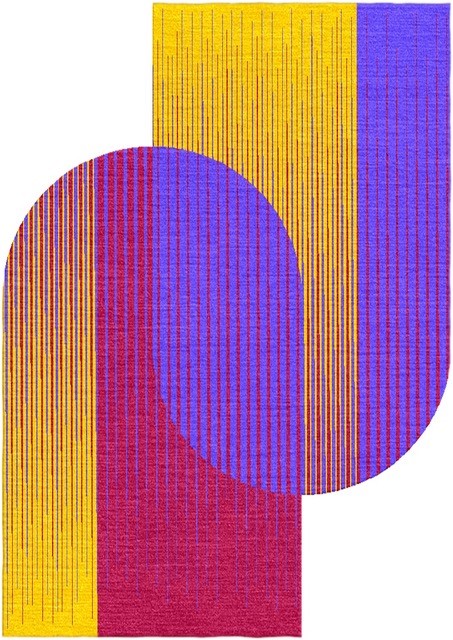 Geba rugs lend a particularly extravagant flair to numerous private residences, hotels and institutions worldwide, such as the Salzburg Cathedral, the Palais Sans Souci in Vienna or the Red Bull Ring in Spielberg.
Cooperation with Gerhard Roth
In addition to his extensive literary work, Gerhard Roth († 2022) always found time to pursue his passion for photography. This is how, among others, the illustrated book "SPUREN. From Photographs from 2007 to 2017" came into being. Photographs of the everyday life of nature with its processes and creatures were captured photographically by Gerhard Roth and artistically processed by him. Seven abstracted photographs from this illustrated book were taken up by Harald Geba, reinterpreted in consultation with Gerhard Roth and transformed into rug artworks.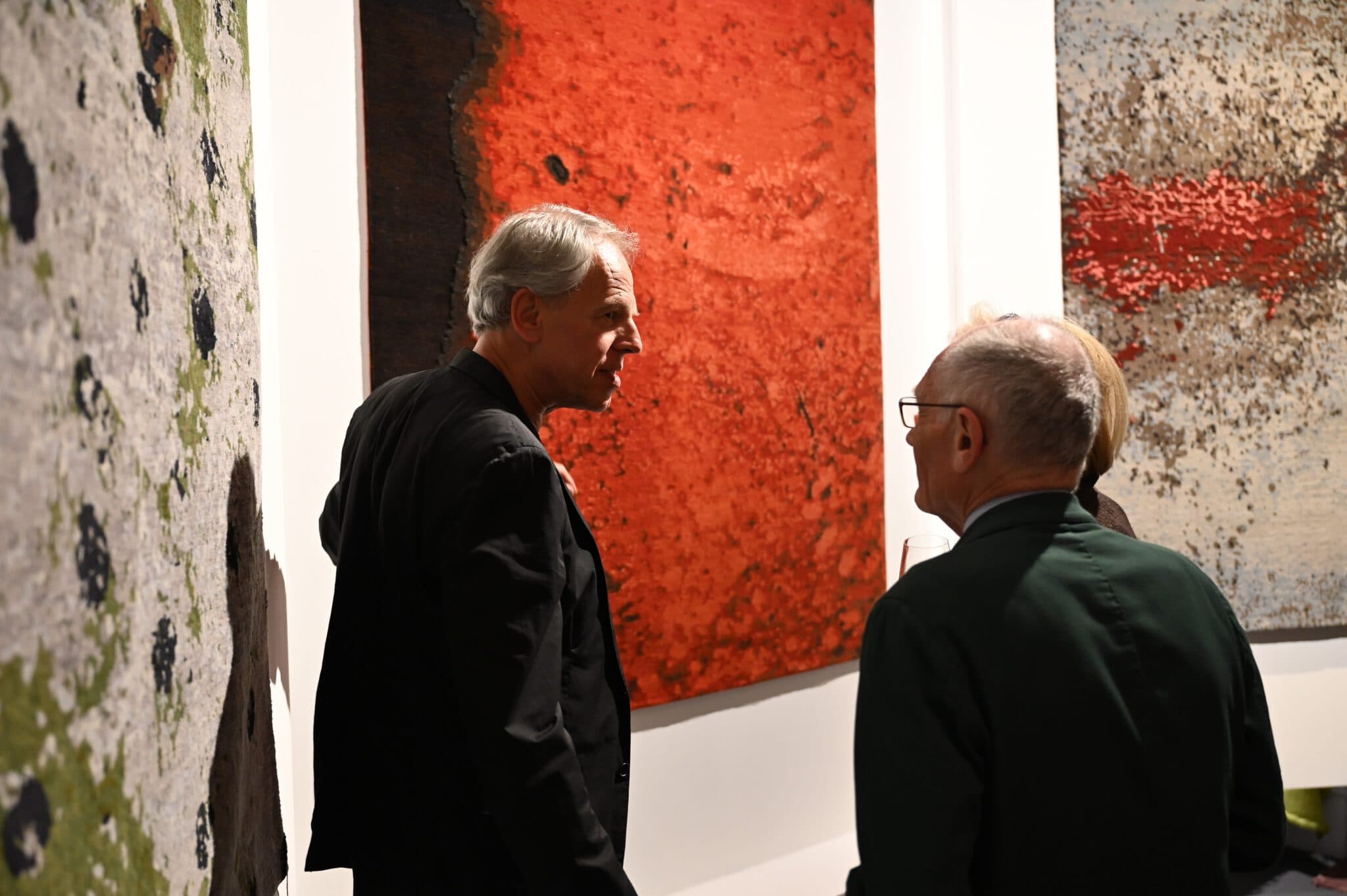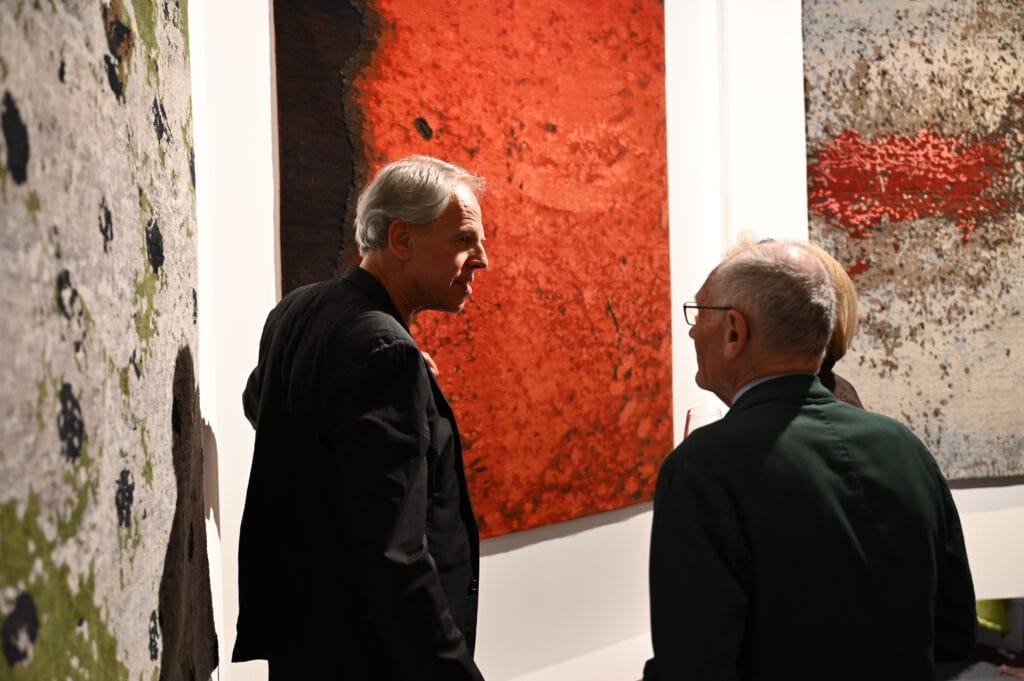 For the opening of the exhibition of this special rug series, countless companions and friends of Gerhard Roth visited the Geba rug gallery. The exhibition took place within the framework of the Design Month Graz from May to June 2022.
"Mikro Makro" – rug design with Patrick Rampelotto
Geba always strives to promote exchange with young artists. In 2018, rug design "Mikro Makro" was created in cooperation with the Austrian designer Patrick Rampelotto.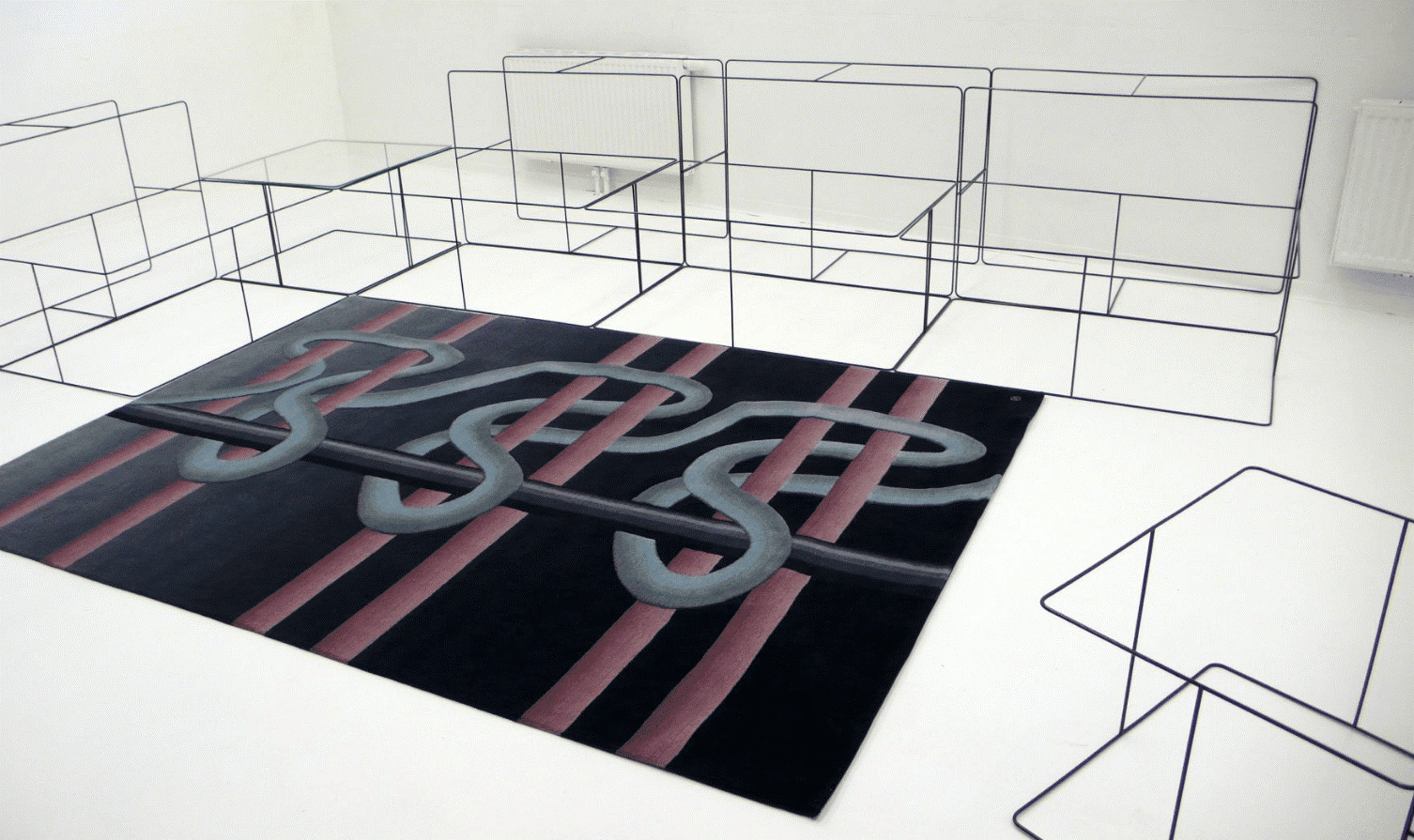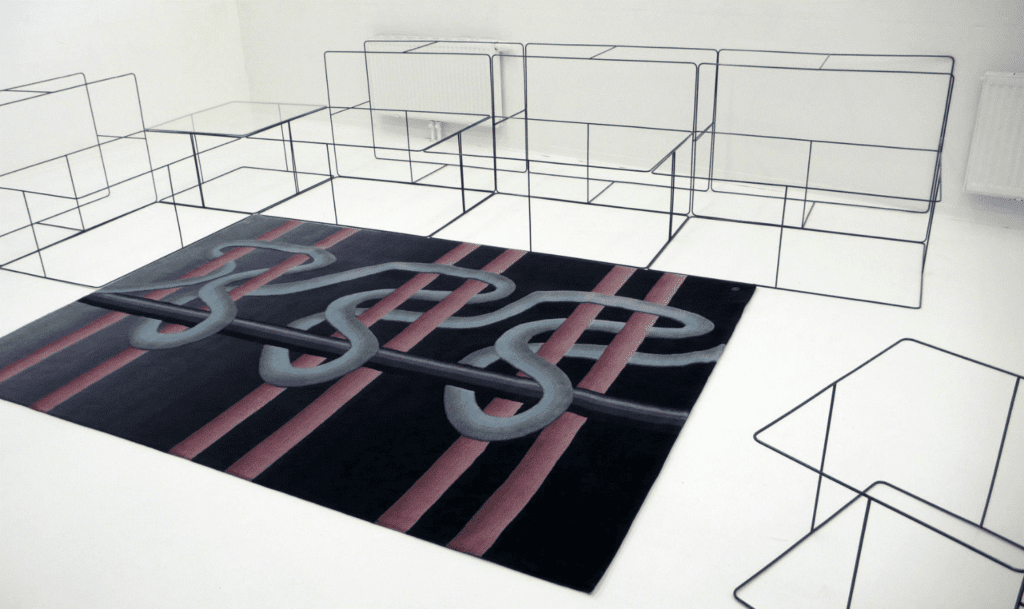 The design shows the Tibetan loop knot of a woven carpet as if looking at it through a magnifying glass. This carpet was purchased by the MAK Museum of Applied Arts in Vienna for their collection.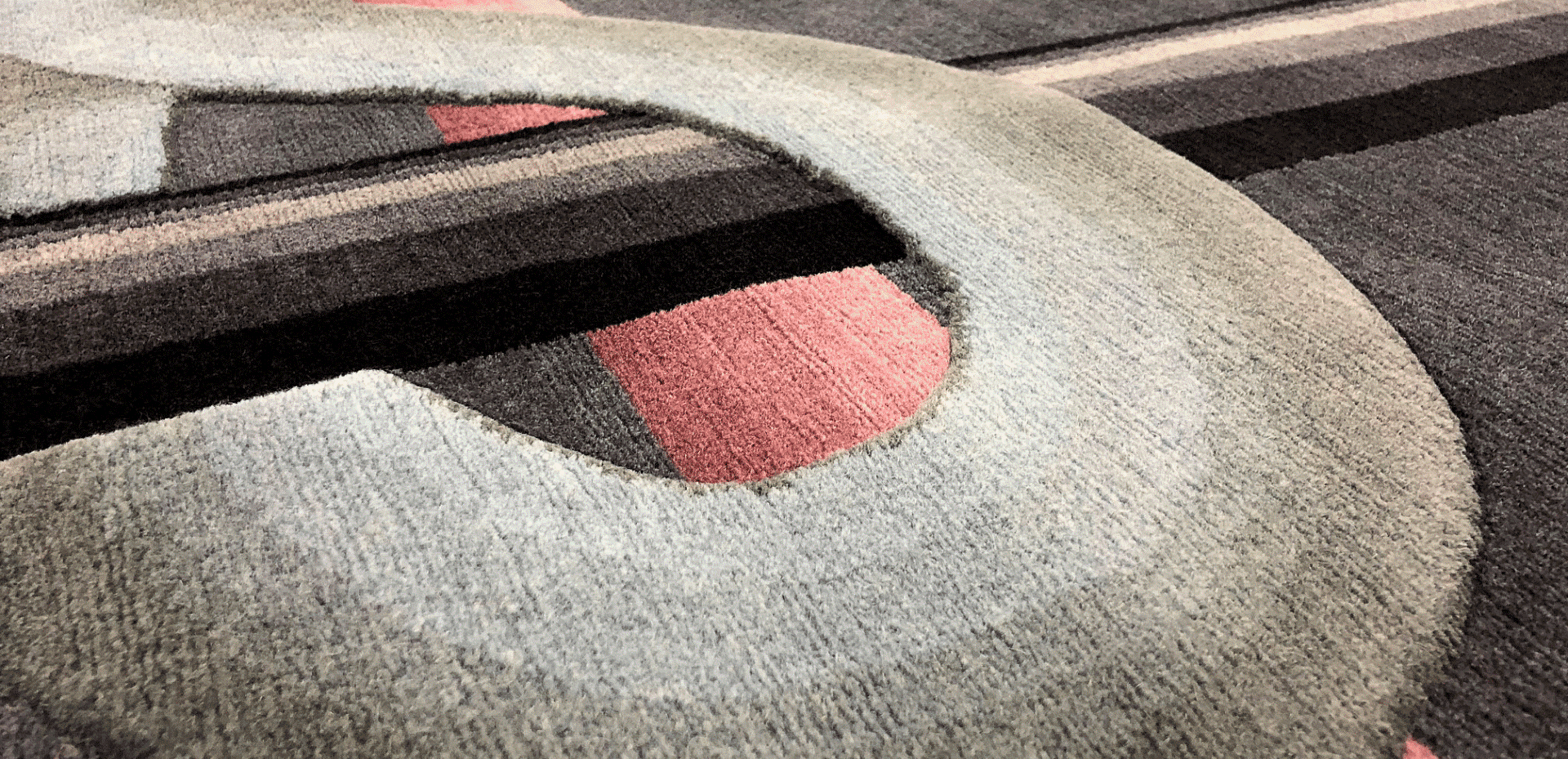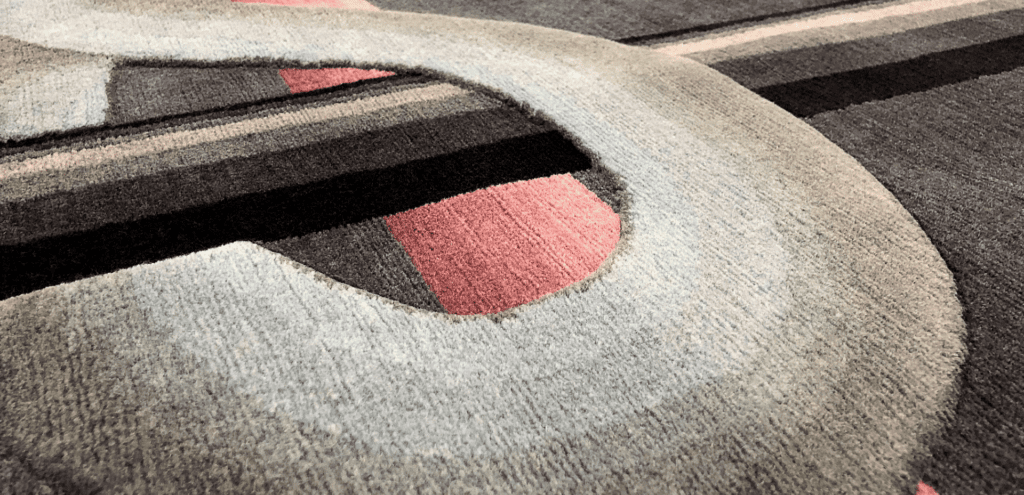 Customised rugs
For specific room and design requirements, it is possible to produce rugs customised in size, shape and colour.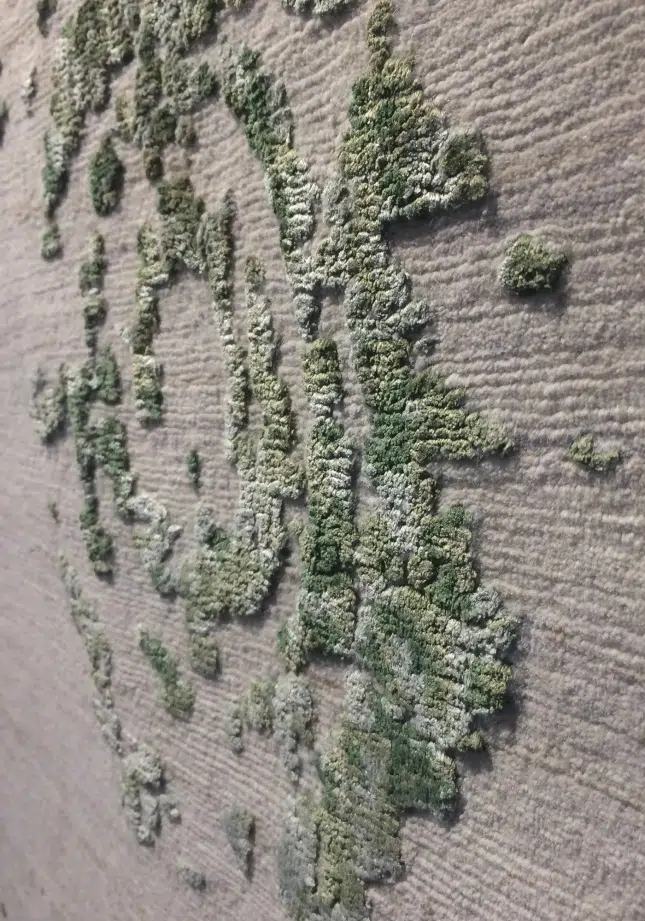 Number of knots: up to 200 knots per inch.
Colours: natural and Swiss colours from the Geba colour palette, with a flowing colour gradient from light to dark possible.
Production time: 3-4 months in best fair trade quality.
Pile height: from 6 to 55 mm. Different materials and pile heights can be realised within one carpet.
Photos: Geba GmbH
Geba rugs online >>
---
Find more stories about Geba >>HERE>>