Sous Le Manteau brings back to life an ancestral vision of love which memory still whispers between the pages of forgotten grimoires.
It is by discovering formulae for aphrodisiac potions in a 19th century pharmacopoeia that Olivia Bransbourg conceived Sous Le Manteau as a confidential perfume house dedicated to the exaltation of the body through its most subtle sense. She thus instructed Nathalie Feisthauer to recreate and sublimate five aphrodisiac formulae, freeing them of their temporality to reveal their timeless essence of love.
6 unisex fragrances
Her work resulted in a collection of six unisex fragrances that recently won the Fragrance Foundation UK, Best Newcomer Award 2020. Six unique, arousing and addictive proposals, all produced in Grasse using the finest raw materials available. The latest of these 6 scents, Odisiaque N°6, is an androgynous aphrodisiac potion, impetuous and shy at the same time.
Six expressions of yesterday's love transfigured by the olfactory language of today.
Seduction has long been a magical affair. In their books of spells, alchemists recorded the formulas for their love potions. That makes you smile. slm's intimate cabinet blew the dust off these forgotten pages of forbidden scents. Perfumer Nathalie Feisthauer sublimated them, Photographer Mara Gunja and Playwright Florient Azoulay crystallized love scenes around them.
Made in Grassse
All perfumes are prepared in Grasse, in a manufacturing center dedicated to independent perfumers. Advocating an artisanal approach. and defending perfume as an artistic process in its own right, our factory has for years been building strong links with all the players in the sector and is particularly close to producers. It enjoys the Savoir Faire recognition from Unesco.
Made in France
The flasks are serigraphed in the Seine valley with a very sensual peach skin finish. They are placed in boxes bearing the effigies of an atlas and of a caryatid. Inside is also placed a Limoges porcelain medallion, it acts as a talisman. Offered in each box, and once scented, it extends the Sous le Manteau story… on skin, under a pillow, or in a pocket of the one to seduce…
Sous Le Manteau – Poudre Impériale (imperial powder)
— a woody oriental ambery scent based on an 19th century love potion.
"I love you." Because she seemed to be sleeping deeply, I dared, my face curled against her neck, to whisper, in the delicate silence of the first morning of that first night, that booming declaration. "What did you say?" She is awake! Brief moment of panic. "I inspire you."
A great aromatic powdery perfume with a great Cedar accord on a slightly sweet vanille tonka base. the scent is both sensual and uncanny at the same time.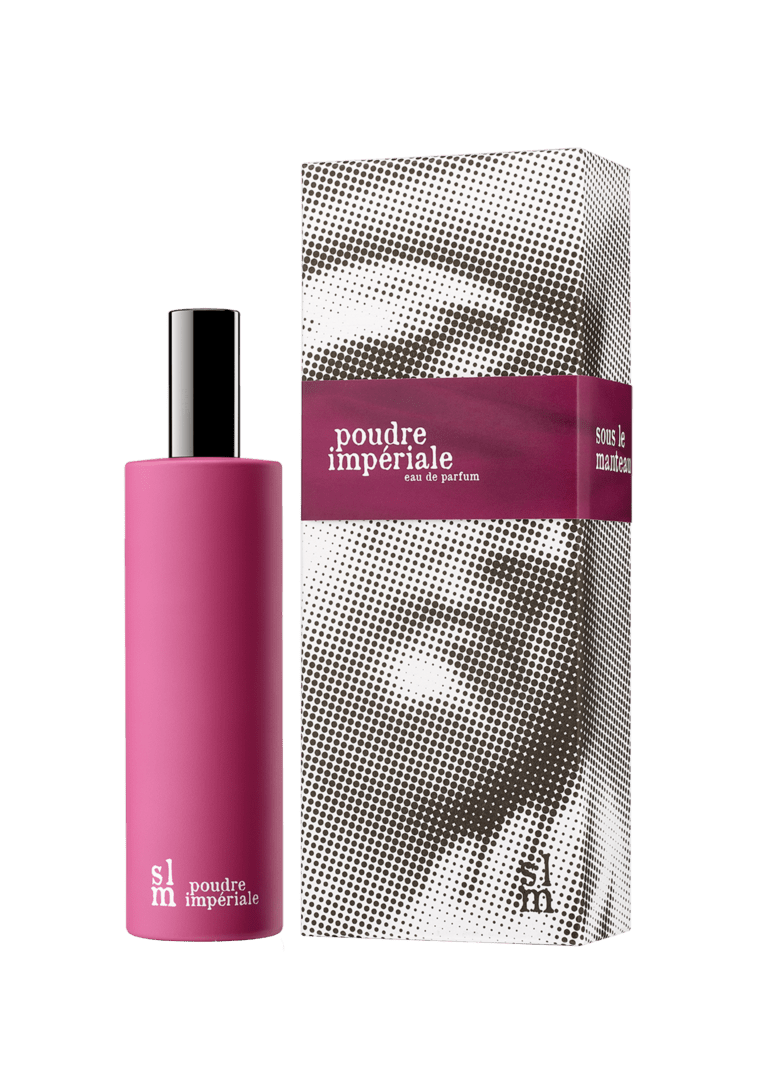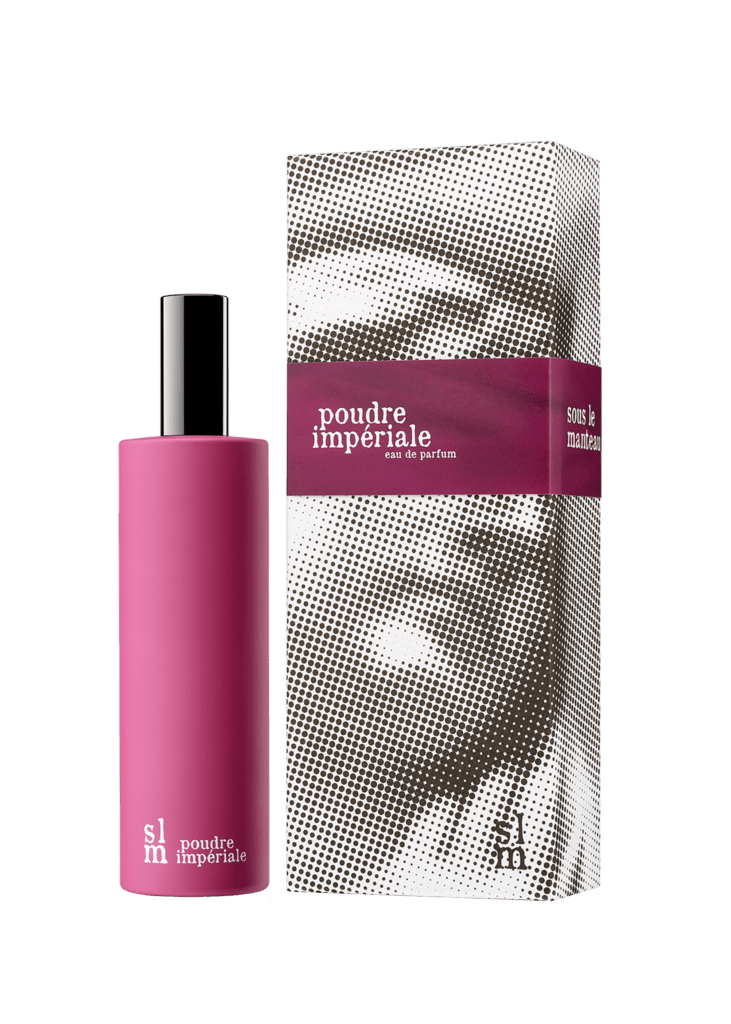 Olfactory family: Spicy Woody
Headnote: Pink Pepper, Black Pepper, Elemi, Cardamom, Bergamote
Heartnote: Héliotrope, Lily of the valley, Incense, Jasmin
Basenote: Benzoin, Tonkabean, Zeder, Musc, Vanilla
Perfumer: Nathalie Feisthauer
---
Sous Le Manteau – Fontaine Royale (royal fountain)
— a floral powdery scent based on a French 19th love potion.
He entertains himself sniffing the pages of my library's most precious volumes, pontificating on the smell of the bindings. "Are you tragedy or comedy? Poetry? Philosophy perhaps?" Then he comes close, very close. A long moment. "No, a novel. An adventure novel, a saga, to be precise, a romanfleuve."
A wonderful fresh – slightly sweet – powdery fragrance with delicate floral notes of geranium, rose and jasmin. A sensual and successful composition with a lot of depth.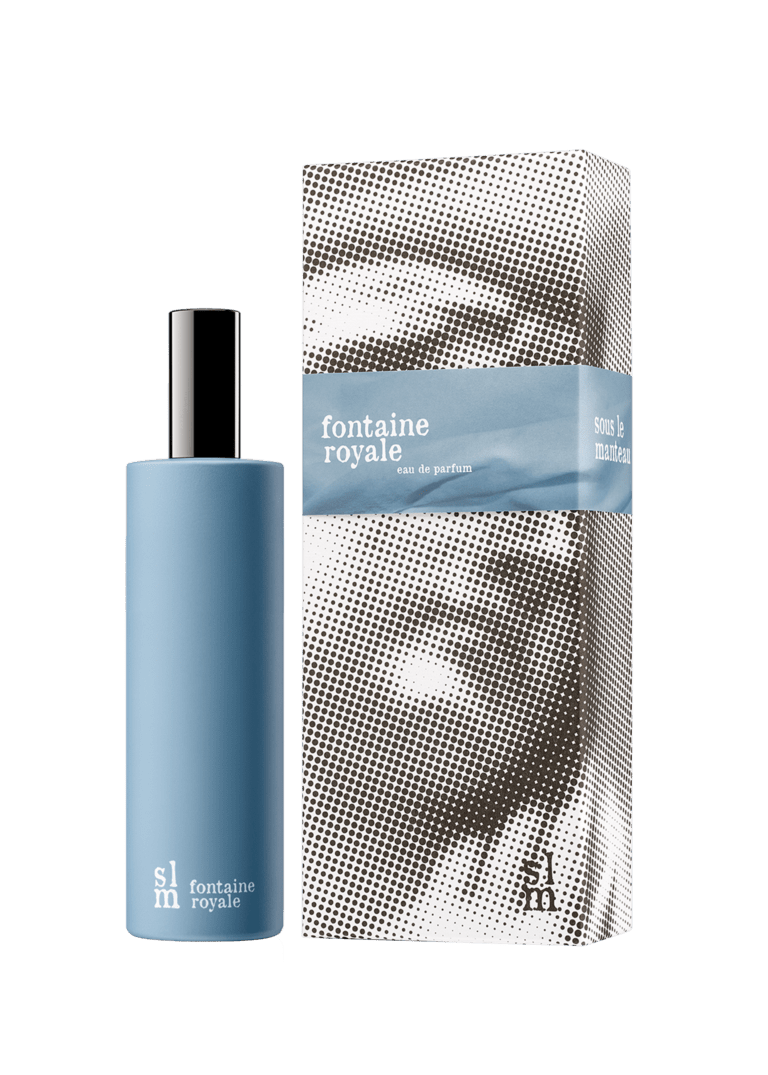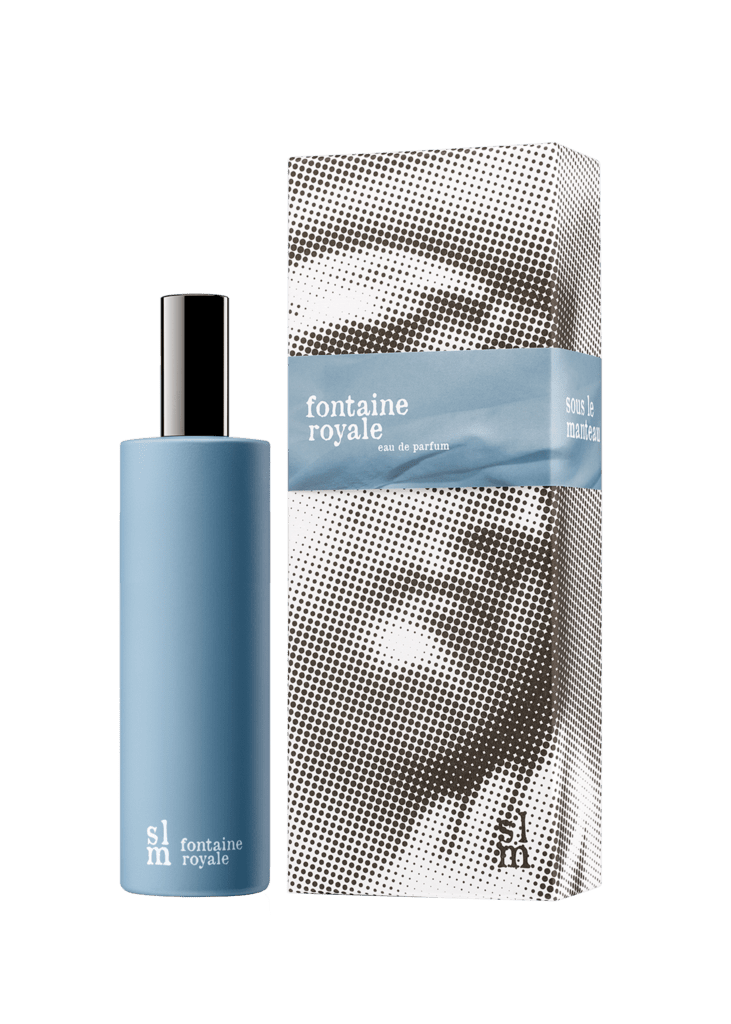 Olfactory family: Amber floral
Headnote: Bergamote
Heartnote: Jasmin Orris, Rose, Geranium
Basenote: Sandalwood, Cedar, Musc, Ambretta, Styrax, Ciste, Vanilla
Perfumer: Nathalie Feisthauer
---
Sous Le Manteau – Cuir d'Orient (oriental leather)
— a spicy ambery scent based on a French 19th century love potion.
I hardly know her. The whole world is here tonight. She gives me a smile: "Let me introduce my husband. Honey!…" He turns around, surprised. Not as surprised as I am. I smile. So does he. A couple walks by. "I didn't know. I'm sorry." The smiles fade. I ditch them and go blend myself into the scents of the party.
Cuir d'Orient – the leather of the Orient – is a delicate and refined fragrance with sweet, powdery vanilla and heliotrope notes. The top notes are elegantly mixed with soft resins. A very elegant fragrance for him and her.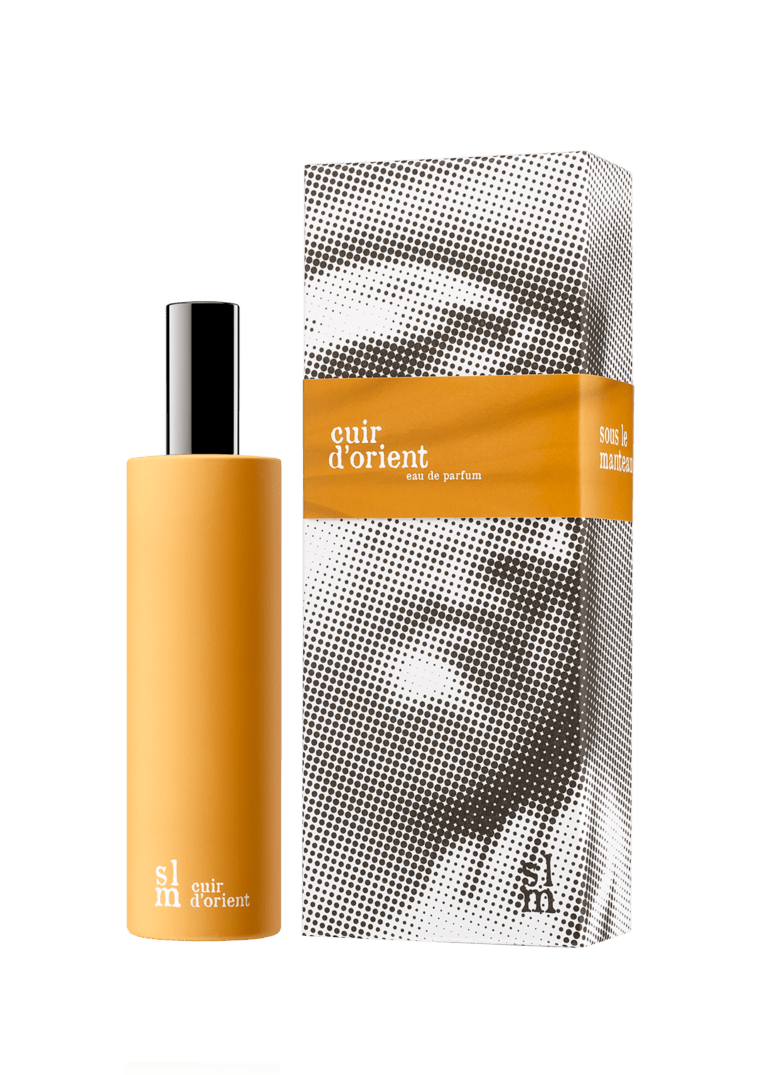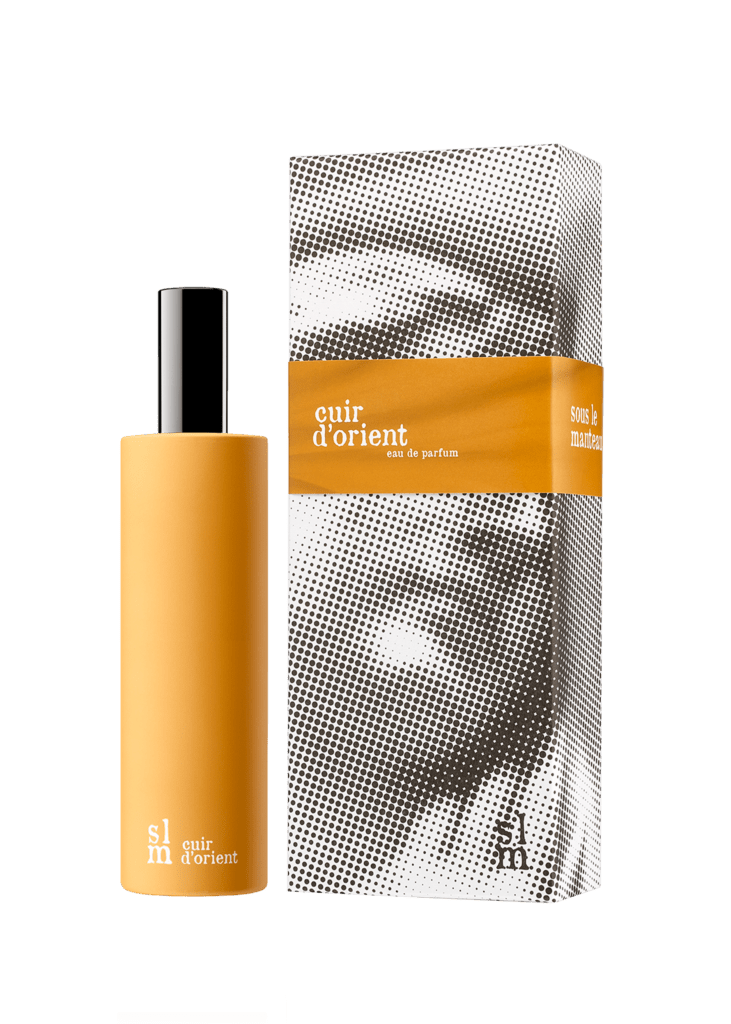 Olfactory family: Spicy Leather
Headnote: Bergamot
Heartnote: Heliotrope, Suade, Orris
Basenote: Patchouli, Ambretta, Benzoin, Opoponax, Musc, Vanilla
Perfumer: Nathalie Feisthauer
---
Sous Le Manteau – Essence du Sérail (essence of the harem)
— a floral fruity ambery scent. Based on a French 19th century love potion.
My whole life, I've only ever been faithful to my perfume. When an old lover says, "Always the same perfume" I just adore it. That is why this evening when I bump into him in the deserted park and he says, "Still beautiful" I respond drily, "I don't care."
An intense white bouquet of flowers envelops a fruity note of plum on a base of sandalwood and ambretta. The fragrance impresses with its softness and light powderiness and creates a great and unusual statement.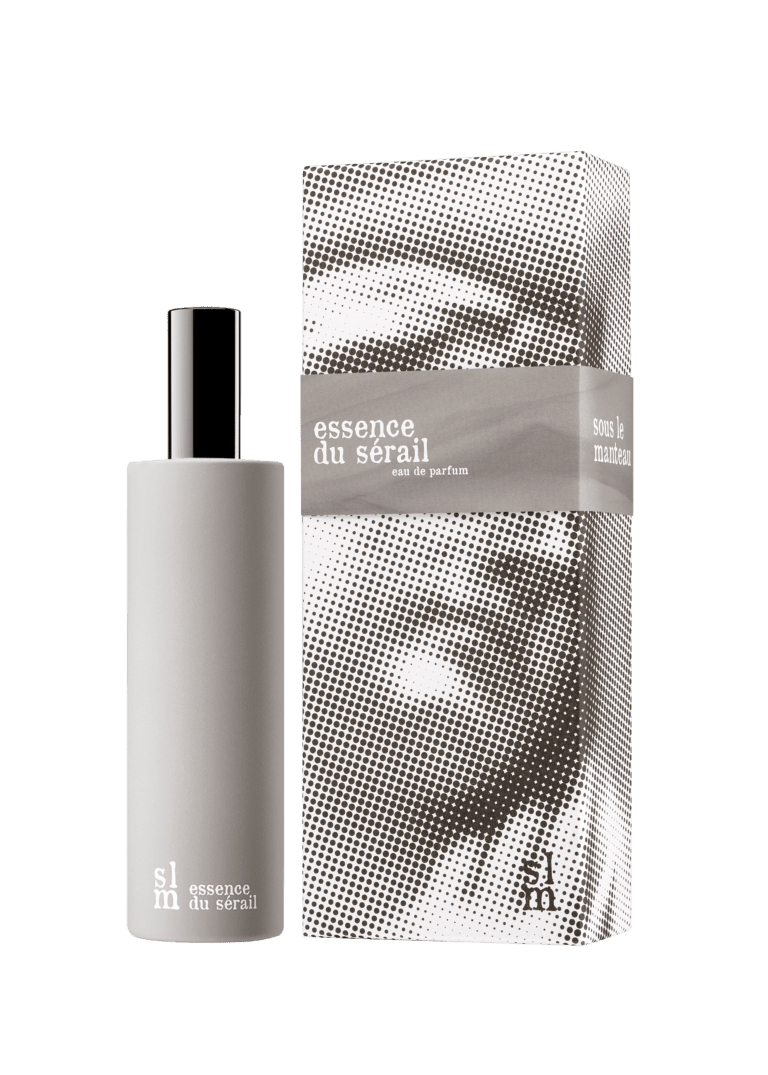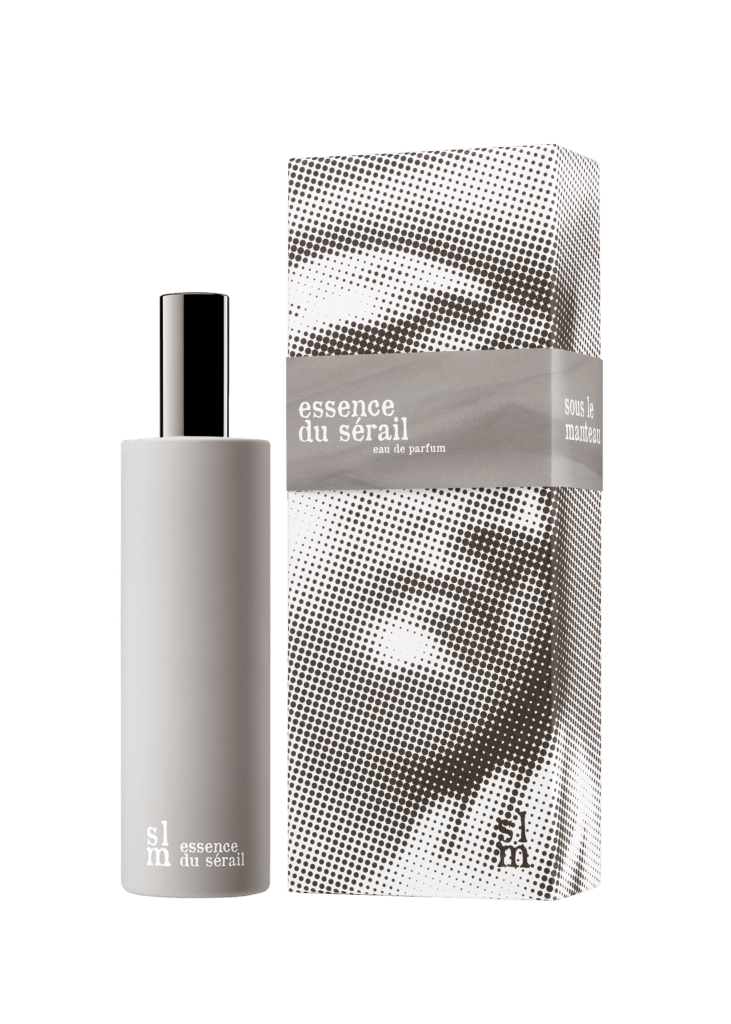 Olfactory family: floral fruity
Headnote: Ylang Ylang, Bergamote
Heartnote: Orangeflower, Rose, Plum, Héliotrope, Peach, Lily of the valley, Jasmin
Basenote: Vanilla, Ambretta, Sandalwood
Perfumer: Nathalie Feisthauer
---
Sous Le Manteau – Vapeurs Diablotines (develish vapours)
– an aromatic spicy scent based on a 19th century love potion.
One should not linger too long in a stranger's home. Even if it's pouring outside. So I open my umbrella and take a few cautious steps out into the cool of the evening. His scent still on my lips. From the balcony, his voice: "You forgot your scarf!" I love the subtle success of my forgetting.
Vapeurs Diablotines, the devil's vapors. With this fragrance by Sous le Manteau, the name says it all. Resins and incense mix perfect with spices and flowers to create an unconventional masterpiece. As with all Sous le Manteau fragrances, there is also a slight powderiness that gives the fragrance its softness and depth.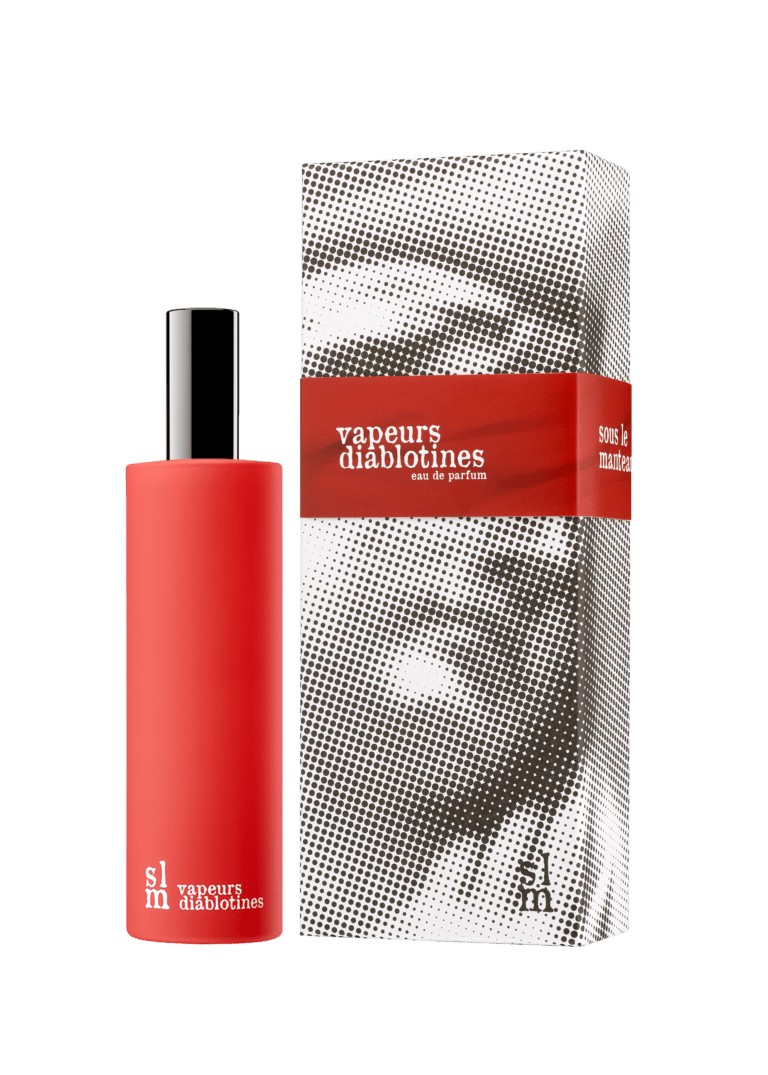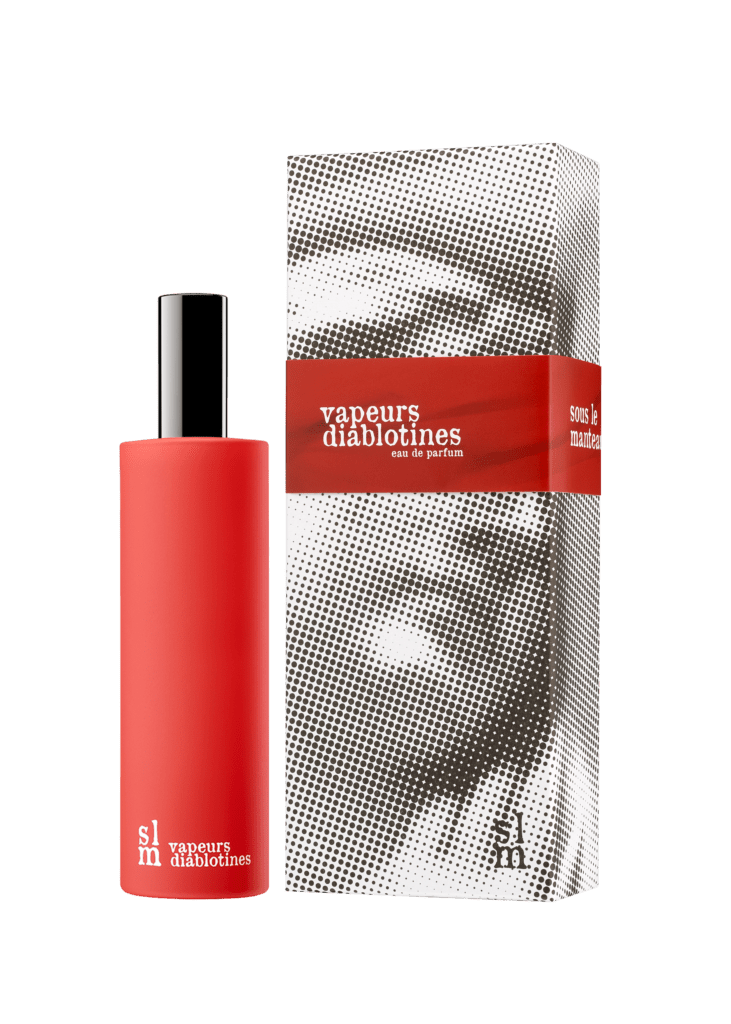 Olfactory family: Spicy aromatic
Headnote: Coriander, Mandarine, Bergamot
Heartnote: Bay Leaf, Clove, Incense, Geranium
Basenote: Labdanum, Vétiver, Vanilla, Benzoin, Styrax, Musc, Tonka, Castoreum, Animalis, Patchouli, Opoponax, Cedar
Perfumer: Nathalie Feisthauer
---
Sous Le Manteau – Odisiaque N°6
– a musky spicy scent based on an 18th century love potion.
You are Odisiaque N°6. Cinnamon, ginger and clove: a trail with a sensual fragrance reveals you. A hint of amber breathes your call. Unveiling through the curls of smoked tobacco, an elusive musky warmth. A charming and enigmatic heart that expresses itself in cedar and cascarille, intoxicates you with desire. A musky spicy scent based on an 18th century love potion.
An androgynous aphrodisiac potion, impetuous and shy at the same time. There is a graceful bergamot-geranium opening that coils in mystery with elemi, mate and vetiver. Then the notes of tobacco, hay and tonka bean bring a shiny and warm light full of audacity and originality. A surprising scent, which arouses curiosity and makes me succumb every time i wear it.
A coined term, the contraction of "opiat aphrodisiaque". Relating to the contemplative, languid state of a world that is slowly waking up after a long period of inertia. "I taste the odisiaque hour of your return.
Odisiaque draws its inspiration from an aphrodisiac formula written in the 18th century by Jean Claude Adrien Helvétius, great physician to Louis XV and Marie Leszczynska and member of the Royal Academy of Sciences.
The peculiarity of this formula is due to a completely new raw material: cascarille. This dried bark with spicy notes, recognized for centuries for its therapeutic virtues, gives off a pleasant, musky scent when burned. Little claimed in modern perfumery, this rare material gives our love potion all its originality.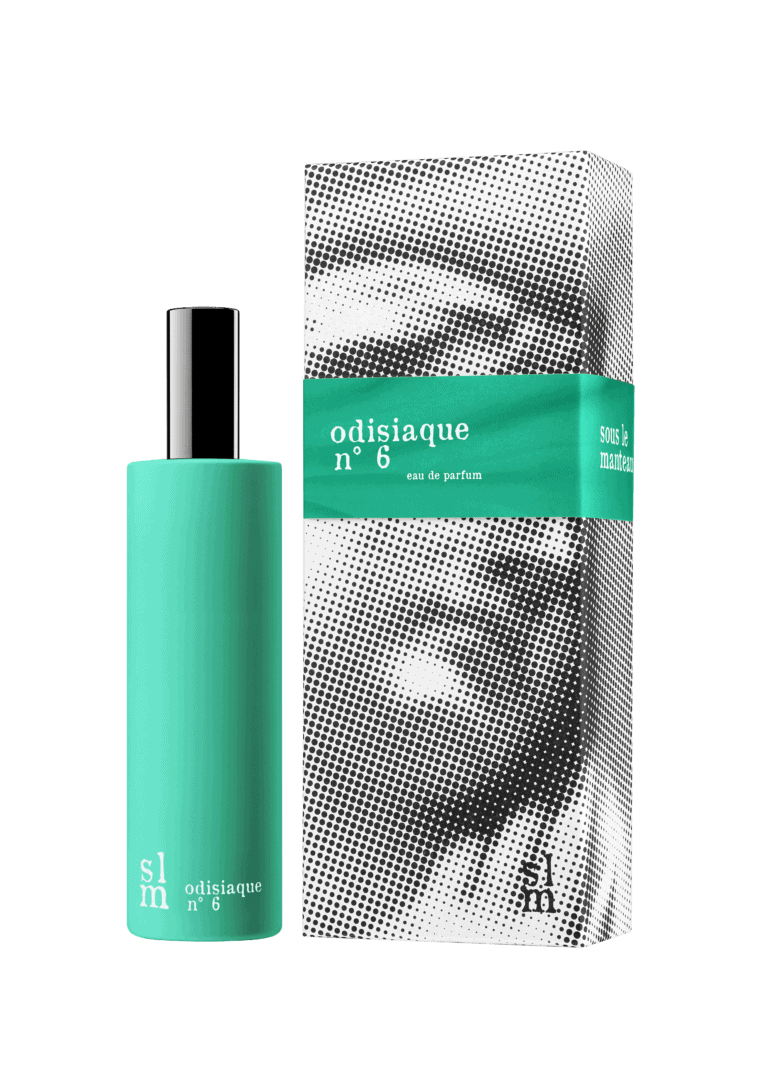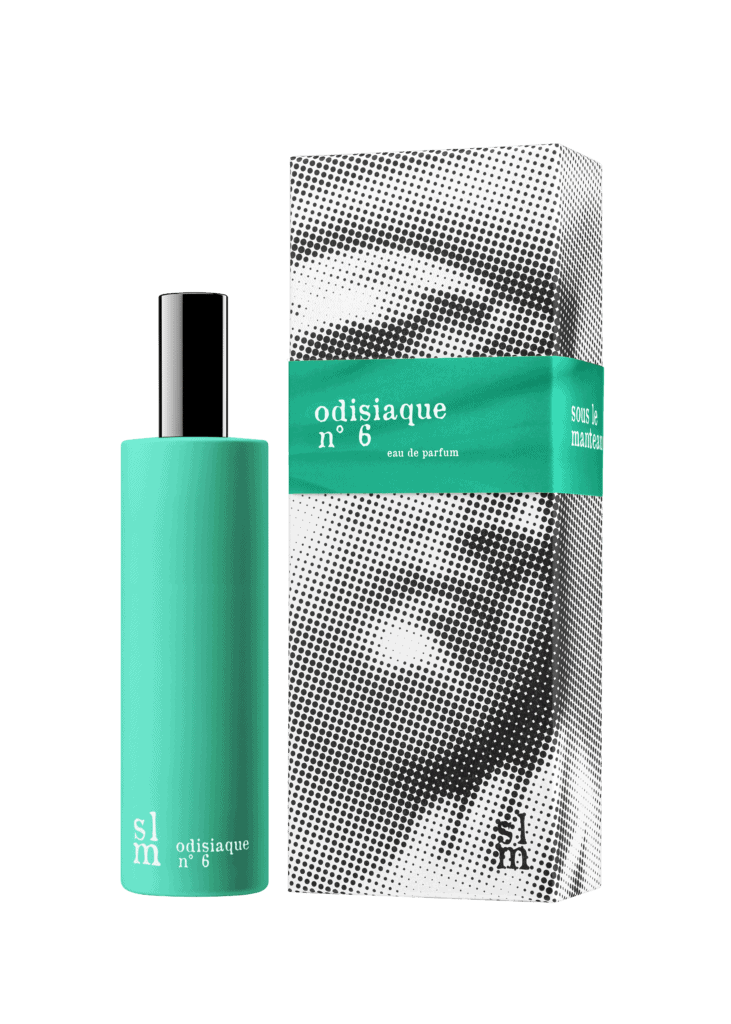 Olfactory family: Spicy amber
Headnote: Calabrian Bergamot, Egyptian Geranium
Heartnote: Resinoid Elemi, Cascarilla, Liatrix Absolute, Maté Absolute
Basenote: Tonka Bean from Brazil, Vetiver from Haiti, Tobacco Absolute, Hay Absolute
Perfumer: Nathalie Feisthauer
---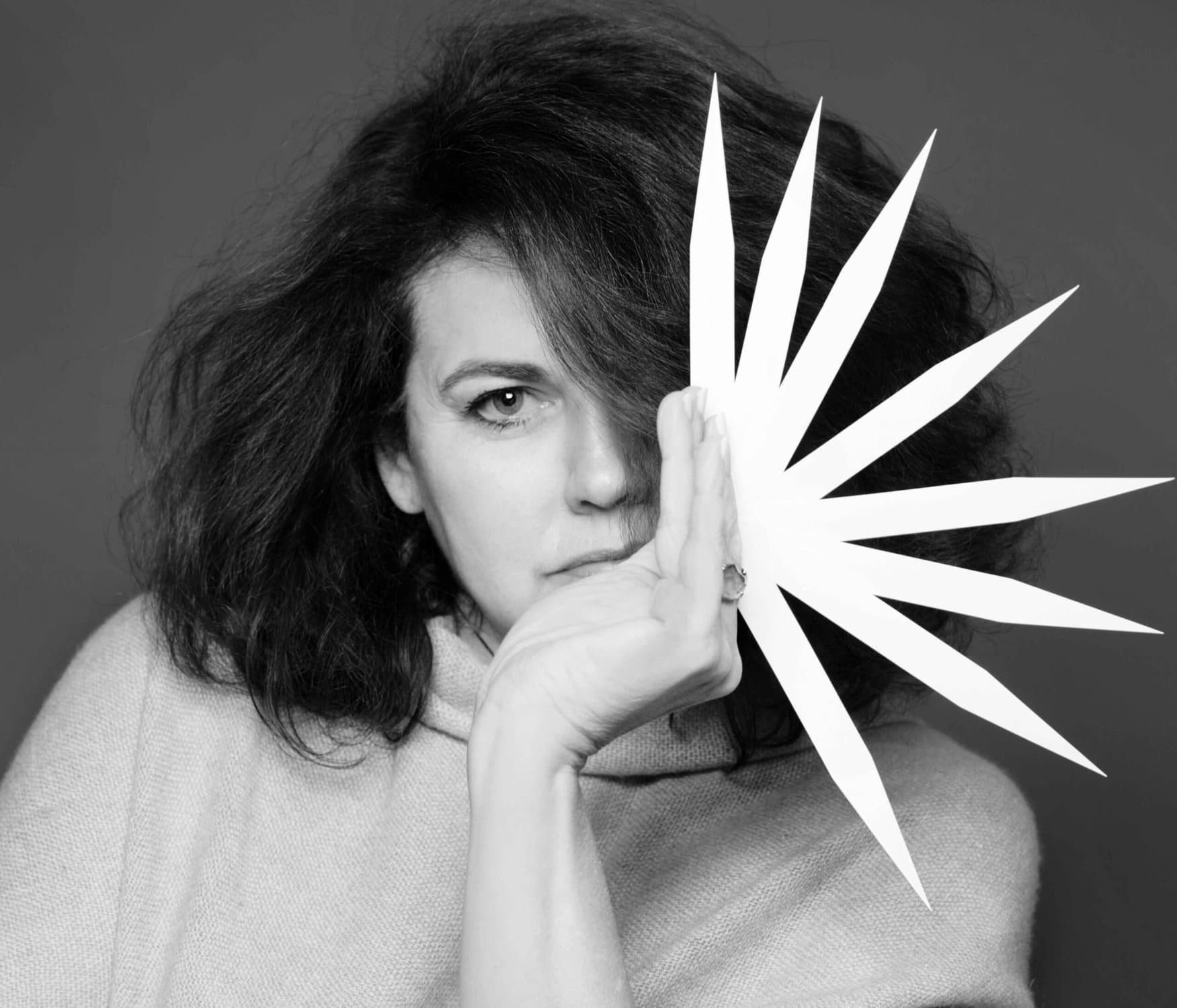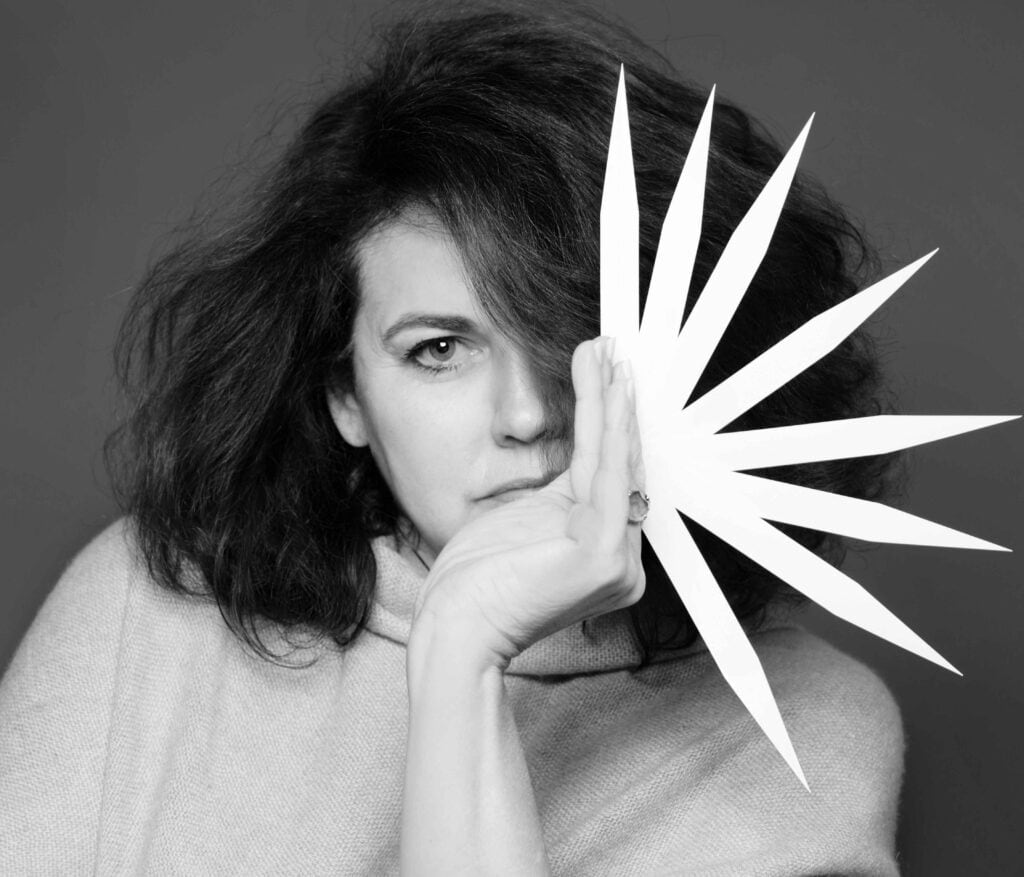 Nathalie Feisthauer. Perfumer
A graduate of the prestigious École Roure, she worked for nearly thirty years for the largest groups in the industry (Givaudan, Symrise) before becoming independent in 2014. Her portfolio includes creations such as Eau des Merveilles (Hermès), Putain des Palaces (ELDO) or Pelargonium (Aedes de Venustas). His work has been recognized by three FIFIs of the Fragrance Foundation Russia.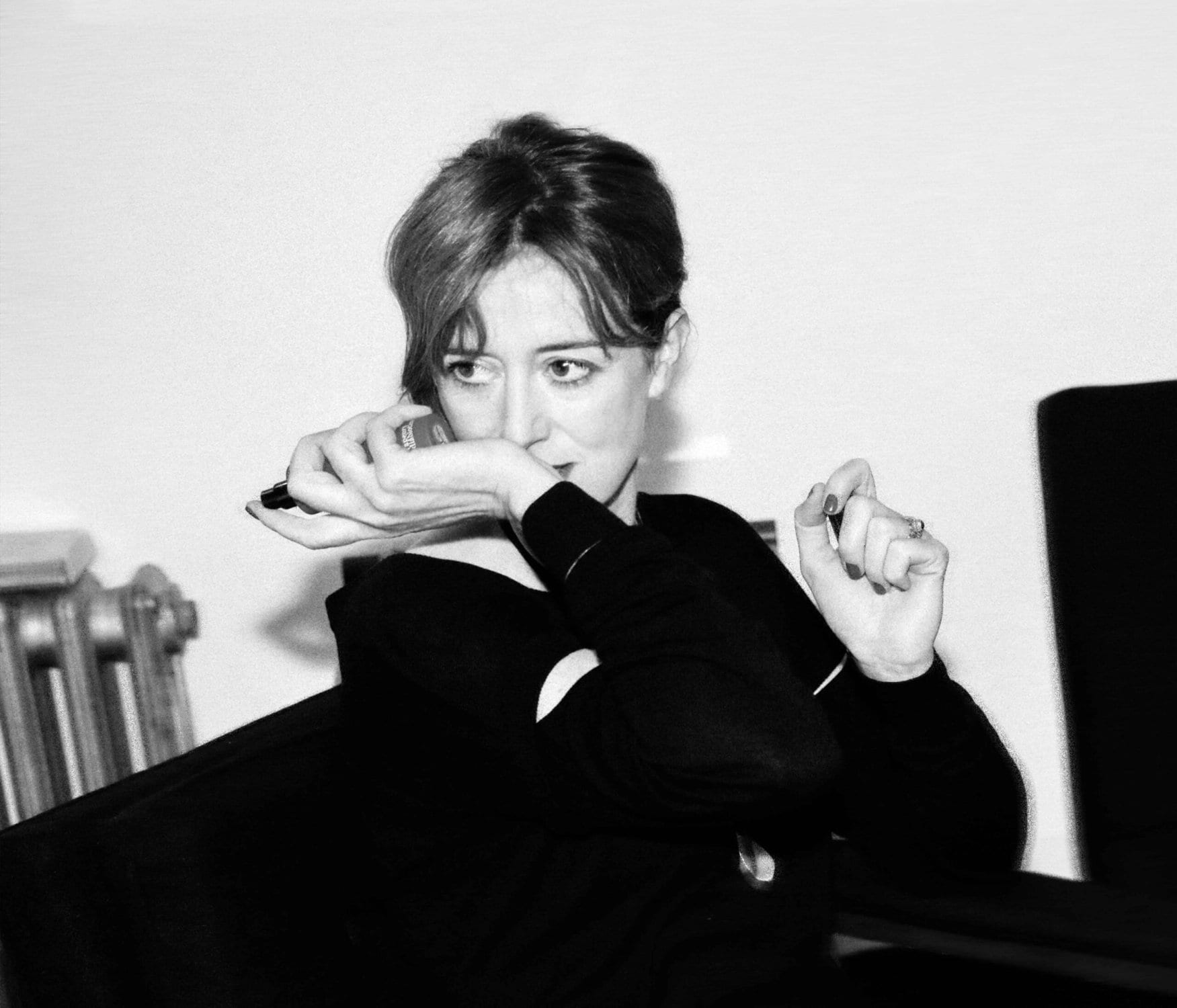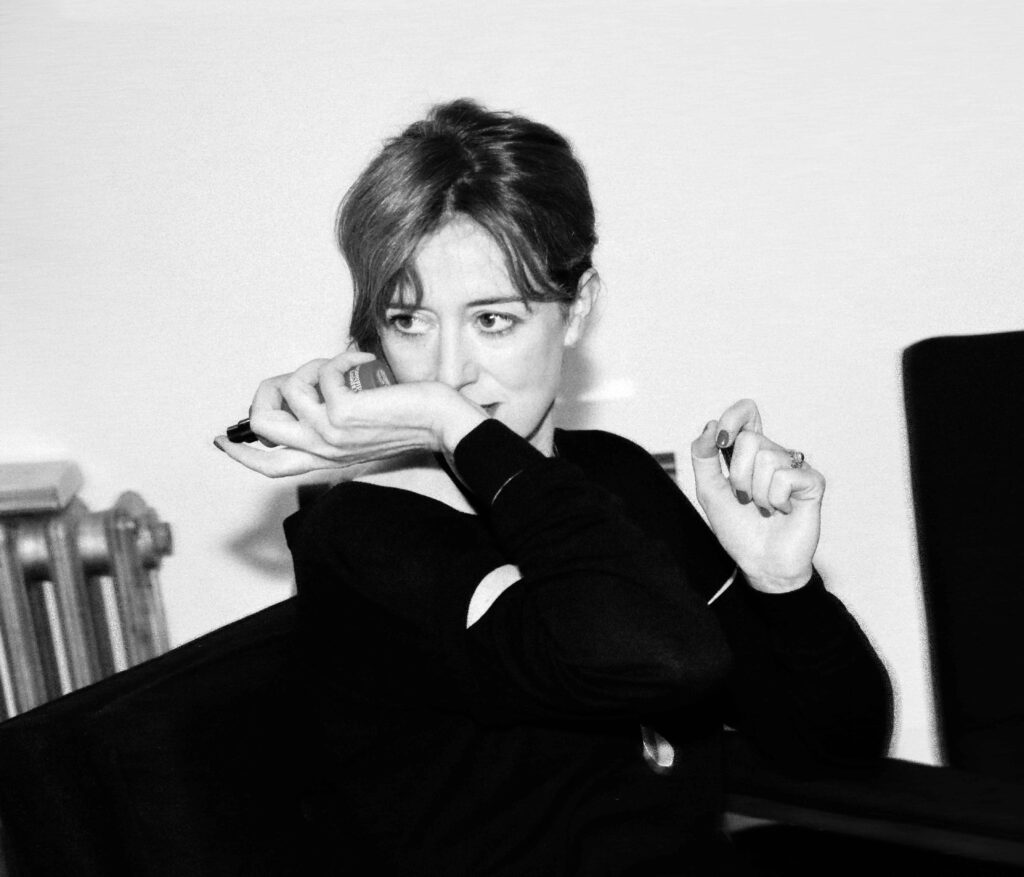 Olivia Bransbourg. Founder & Art Director
After studying art history and collaborating with several museums, art galleries and artists in Europe, she launched the magazine ICONOfly in 2006 followed in 2009 by her first brand of perfumes Attache-Moi. From 2012 to 2015, she ran the creative studio at Takasago's New York branch.
Photos: Sous Le Manteau
---
In cooperation with: