Sidi Larbi Cherkaoui & Woodkid « I Will Fall For You »
Belgian choreographer Sidi Larbi Cherkaoui & music artist and director Yoann Lemoine (Woodkid) have released a dance film around Yoann's musical alter ego Woodkid's song 'Land of all' from the motion picture score of Desierto, a 2015 Mexican thriller directed by Jonas Cuaron starring Gael García Bernal.
Entwined bodies dance in the dark
This is the first time Woodkid and Cherkaoui have worked together. Co-directed by both artists and produced by Iconoclast, the film displays a duet between Drew Jacoby and Matt Foley of Royal Ballet Flanders, based on Cherkaoui's 2015 original ballet creation 'Fall'.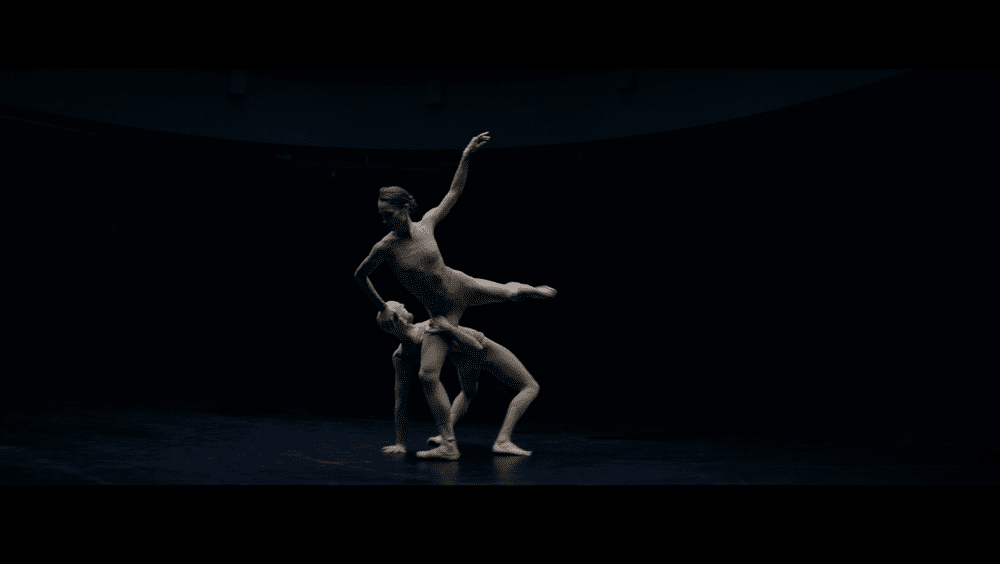 Photo: designcollector.net
Directed by Sidi Larbi Cherkaoui & Yoann Lemoine
Choreography Sidi Larbi Cherkaoui
Music « Land of All » by Woodkid
Performed by Drew Jacoby & Matt Foley
Assistant Choreographers: Jason Kittelberger @ Acacia Schachte
Produced by Sidi Larbi Cherkaoui, Eastman, Ballet Vlaanderen, Iconoclast
Director of Photography: Nicolas Loir Steadycam: Loic Andrieu Assistant Director: Antoine Poulet Producer: Roman Pichon Herrera Production Manager: François Larpin Line Producer: Maximilien Rivolet Production Assistant: Géraldine Sence Production Designer: Nina Labbé Lead man: Clara Labbé
Stylist: Azza Youssif Hair and Makeup: Willie Grosset Chief
Electrician: Quentin Ameziane
Key Grip: Mathieu Jourdain
1st Camera Assistant: Vincent Toubel
2nd Camera Assistant: Camille Gaborit
Location Manager: Jean-Baptiste Mouette
Location Manager Assistant: Denis Bourgeois
Grip: Pascal Rossignol, Charlotte Pochard
Electrician: Serge Bastien, Benjamin Moreau, Alice Bencteux, Raphaël Jamot, Alice Cordié
Postproducer: Sandrine De Monte, David Lezaun
Editor: Fred Olszak Olszewski
Colorist: Bertrand Duval Flame
Artist: Sébastien Aubert
---
Special thanks to Elephant de Paname & Justin Morin, Olivier Aldeano & Opéra de Paris
Music « Land of All » by Woodkid from original picture score « Desierto » Direted by Jonas Cuaron
(p) & (c) 2016 CG Cinema under exclusive licence to Green United Music
---
Sidi Larbi Cherkaoui (born 1976) is a Belgian dancer and choreographer. He has made over 50 choreographic pieces and received two Laurence Olivier Award for Best New Dance Production, three Ballet Tanz awards for best choreographer (2008, 2011, 2017) and the KAIROS Prize (2009).
Yoann Lemoine (born 16 March 1983), known professionally as Woodkid, is a French music video director, graphic designer and singer-songwriter.His most notable works include his music video direction for Katy Perry's "Teenage Dream", Taylor Swift's "Back to December", Lana Del Rey's "Born to Die" and Harry Styles's "Sign of the Times". Lemoine is also a neofolk musician, going by the stage name Woodkid. On 28 March 2011, he released his first EP Iron EP. On 18 March 2013, he released his first album titled The Golden Age, which is an autobiographical record