An auction often gives rise to dramatic headlines, with stories of record prices fascinating not just collectors, auctioneers and buyers, but the wider public as well. The im Kinsky auction house currently holds 27 world records, as well as offering a range of prestigious services.
In 1993, five art dealers, each of them a recognised expert in paintings, antiques and art nouveau, founded the Wiener Kunst Auktionen (Vienna Art Auctions), which became the im Kinsky auction house in 2000 following its relocation. Between 2010 and 2018, Michael Kovacek and Dr Ernst Ploil ran the company as managing partners, but after 25 successful years, the end of 2017 saw a change of ownership: Christoph la Garde took over a majority share in the company and its management.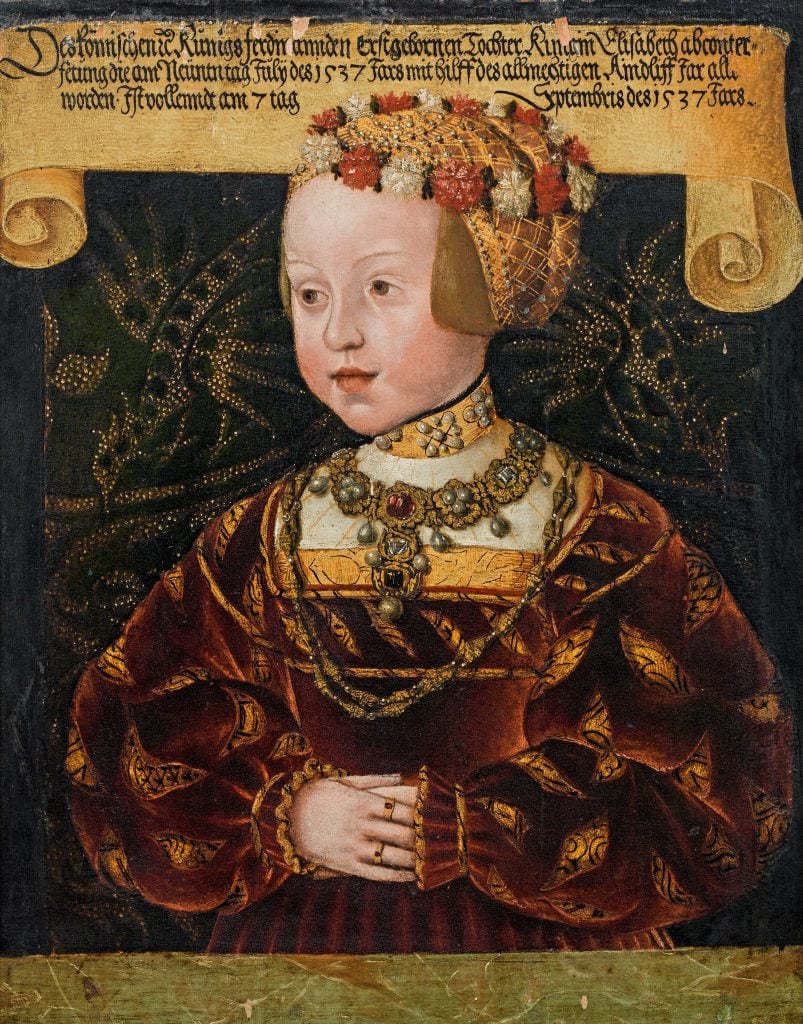 € 5 5 , 0 0 0
Jakob Seisenegger (1505–1567),
Portrait of Archduchess
Elisabeth (1526–1545), 1537.
Category: Old Masters.
World record!
New standards
From the very beginning, im Kinsky has set new standards in terms of quality, research and personal service, and established itself as one of the leading auction houses in the German-speaking world. The regular offering is made up of six categories: first of all, art by the Old Masters, paintings from the 19th century, classic modernism and contemporary art. There are also antiques, with a focus on glass, porcelain and silver, covering a diverse range of arts and crafts across all artistic periods. And finally, there are art nouveau pieces predominantly from the Wiener Werkstätte (Vienna Workshop), and it is in this category that the auction house has undoubtedly positioned itself as a top name.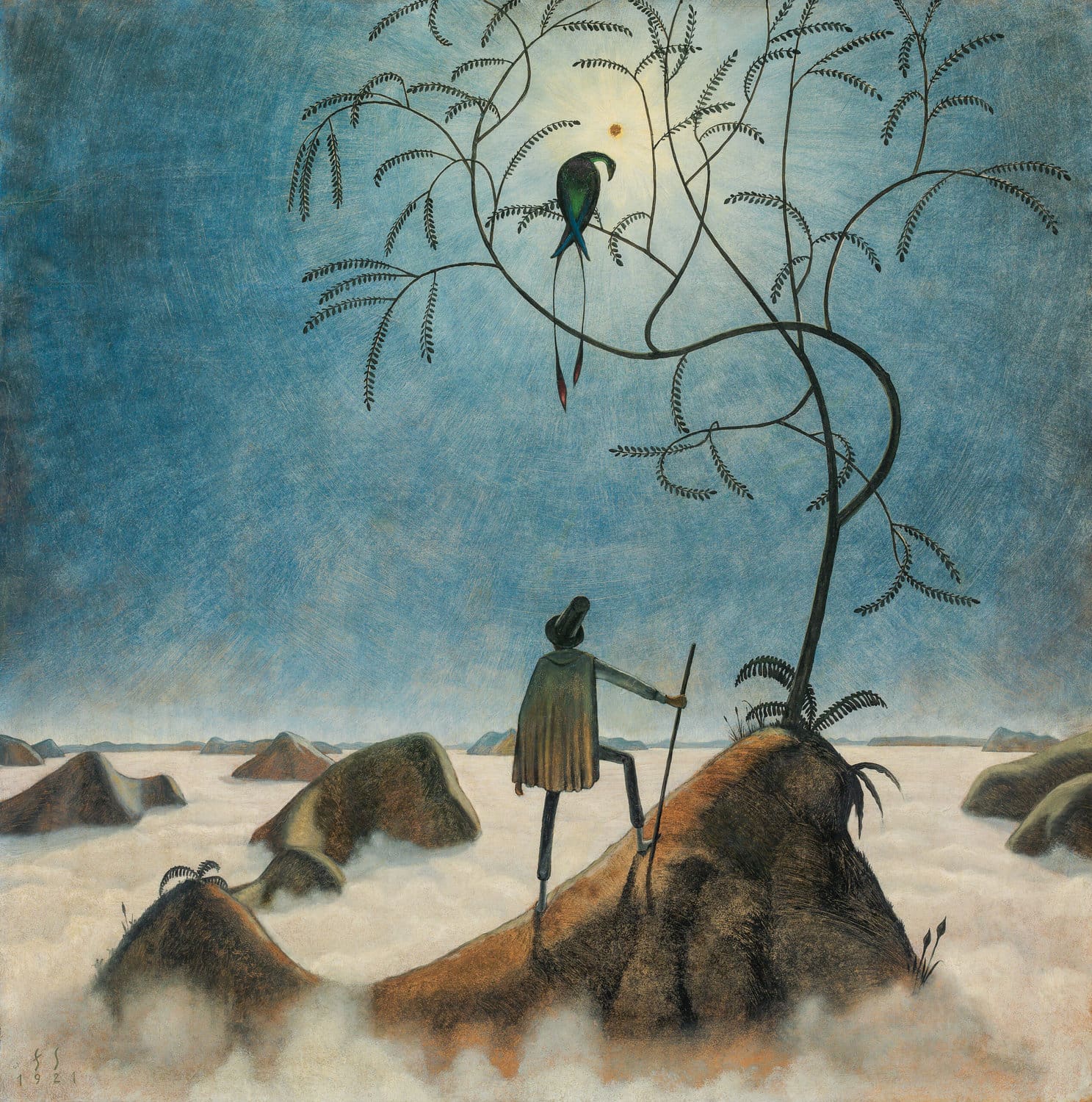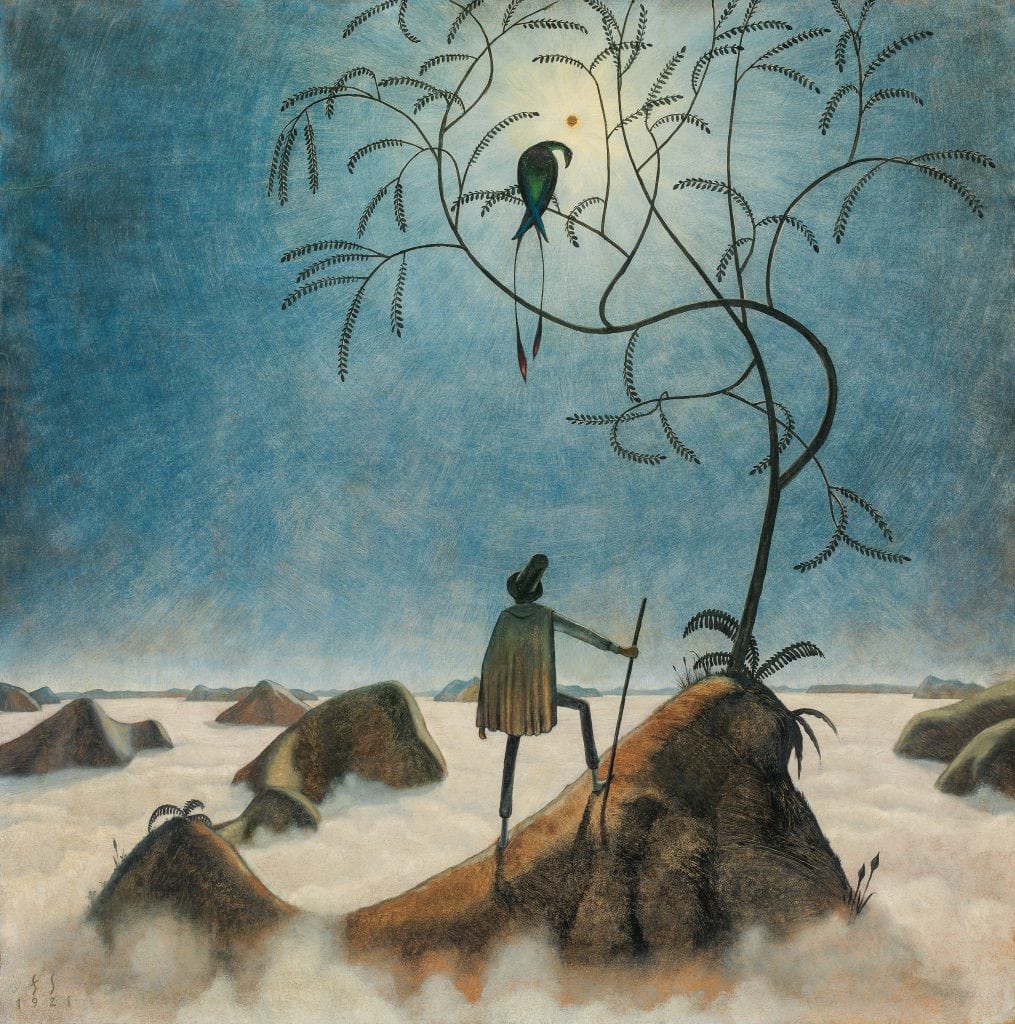 € 3 5 0 , 0 0 0
Franz Sedlacek (1891–1945),
Landscape with
Sea of Fog, 1921.
Category: Classicmodernism.

World record!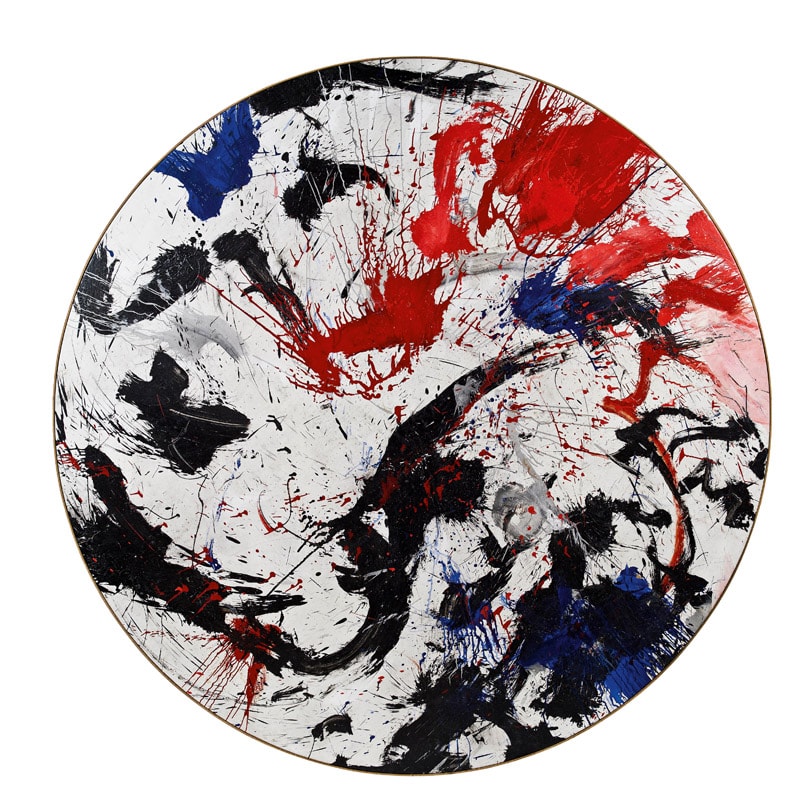 € 1 2 0 , 0 0 0
Alfons Schilling* (1934–2013), untitled, 1962.
Category: Contemporary art.
World record!
Old masters, new records
In addition to the 27 world records already mentioned for artists such as Richard Gerstl, Kolo Moser, Max Oppenheimer and Franz Sedlacek, im Kinsky has also set 39 Austrian records for works by Gustav Klimt and Egon Schiele.
The Prozession oil painting by Egon Schiele was auctioned off at im Kinsky in 1998 for €4,240,000; before that, a hammer price of €3,500,000 was the record for a painting on the Austrian market.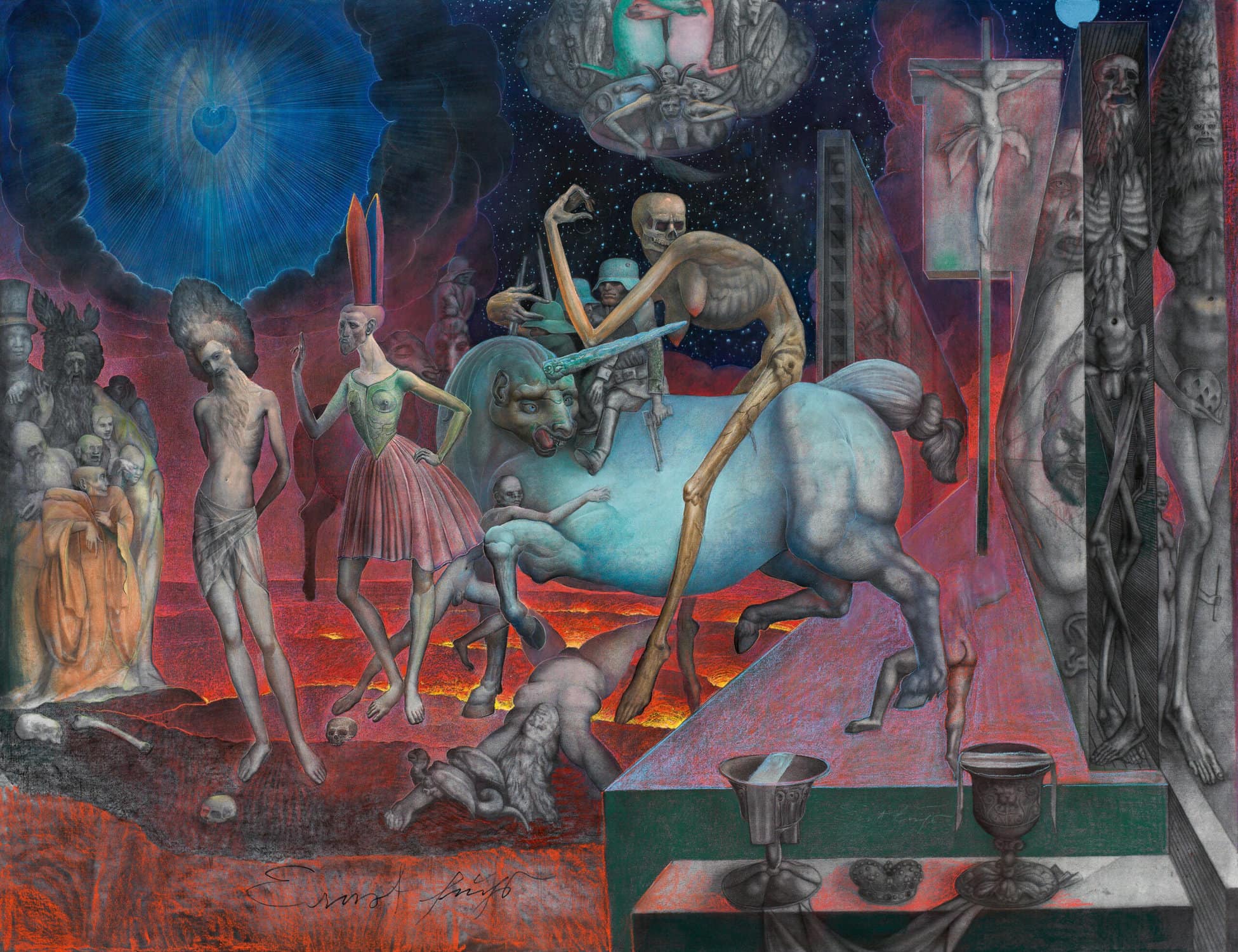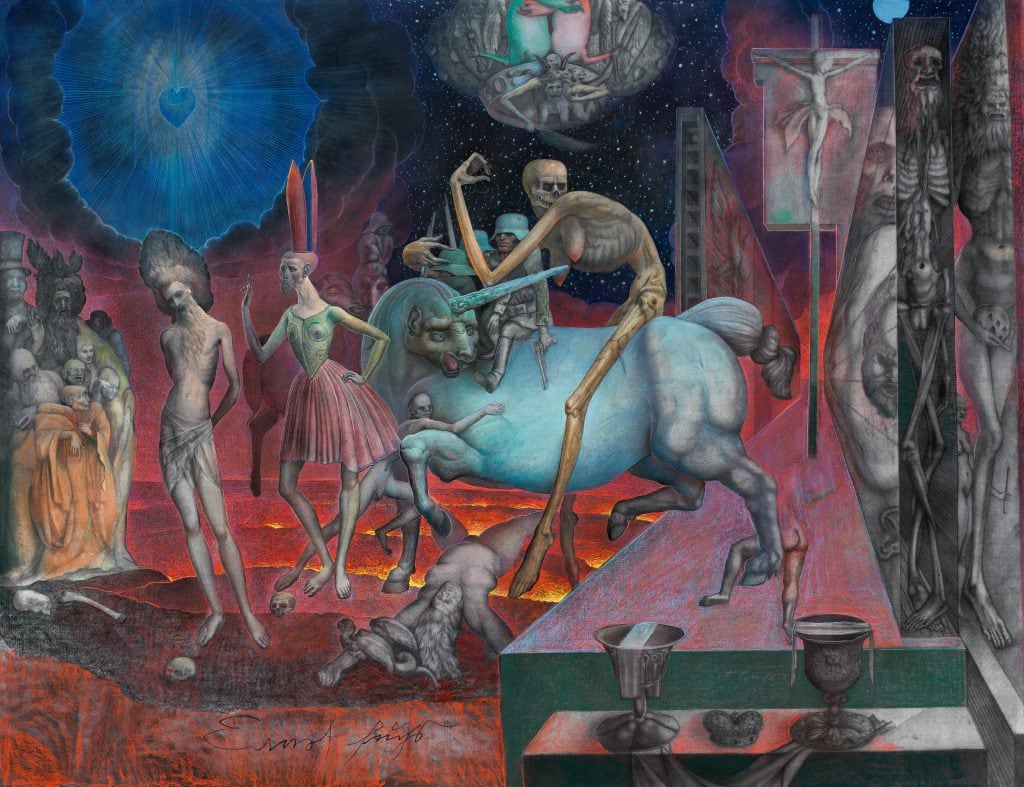 € 1 5 5 , 0 0 0
Ernst Fuchs* (1930–2015),
Christ before Pilate, 2007
Category: Contemporary art.
World record!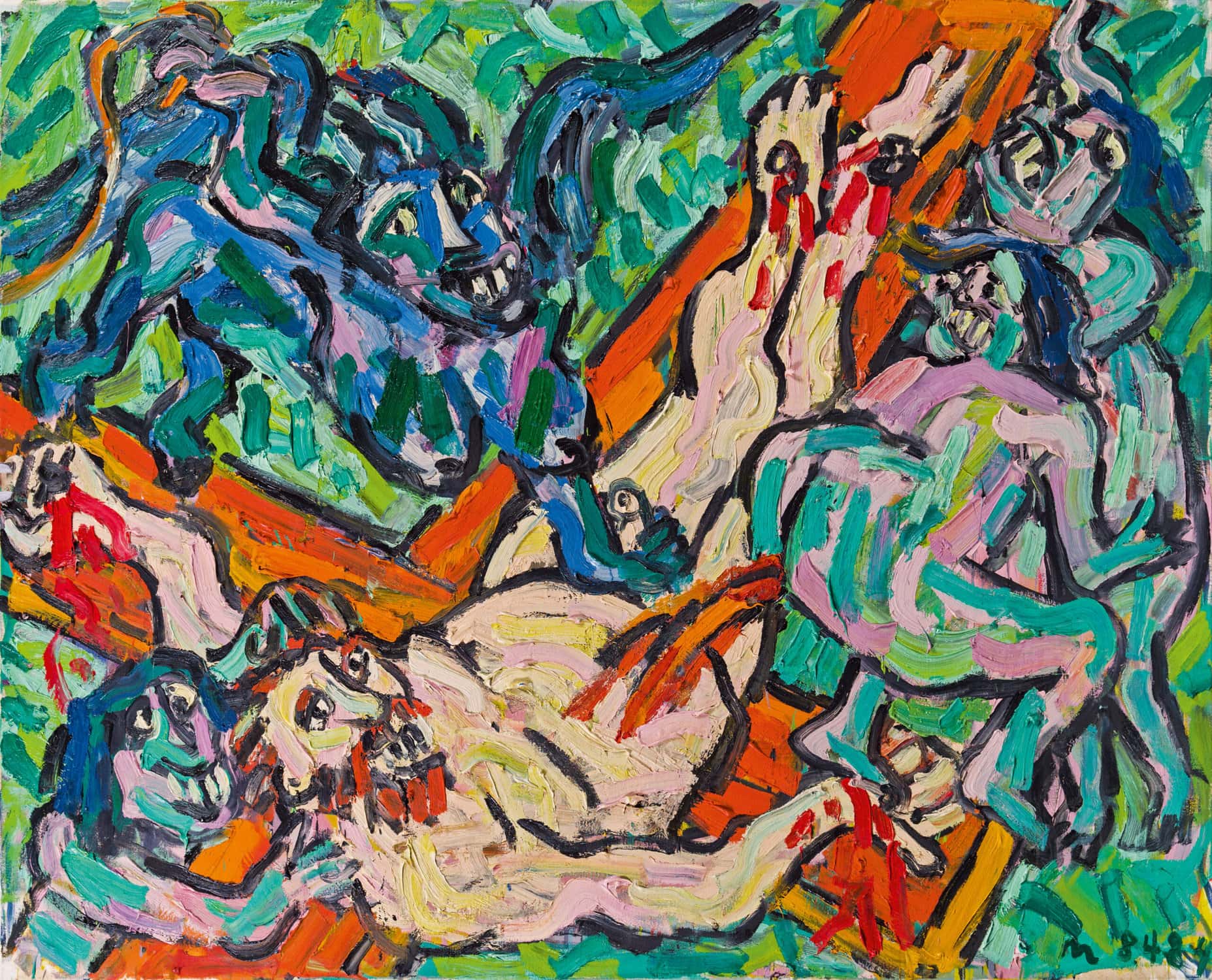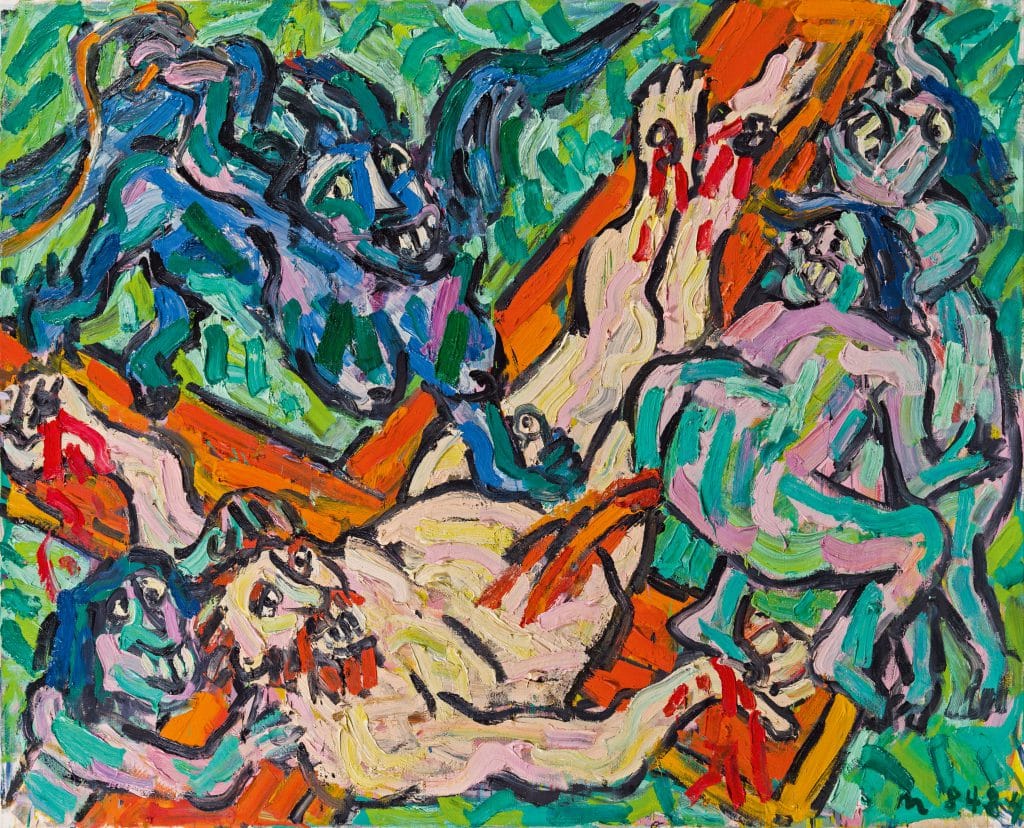 € 9 0 , 0 0 0
Otto Muehl* (1925–2013), Crucifixion, 1984
Category: Contemporary art.
World record!
Since then, the auction house has guaranteed top prices and record results, for both Austrian and international artists. The opposite of sensational auctions are private sales:
The 'non-public' nature is what makes private sales so interesting. It offers the chance to carry out a sale invisibly and discreetly yet still taking advantage of the brand confidence inspired by an auction house. The importance of privat sales for auction houses has shot up ove the past few years,

says managing director and owner Christoph la Garde.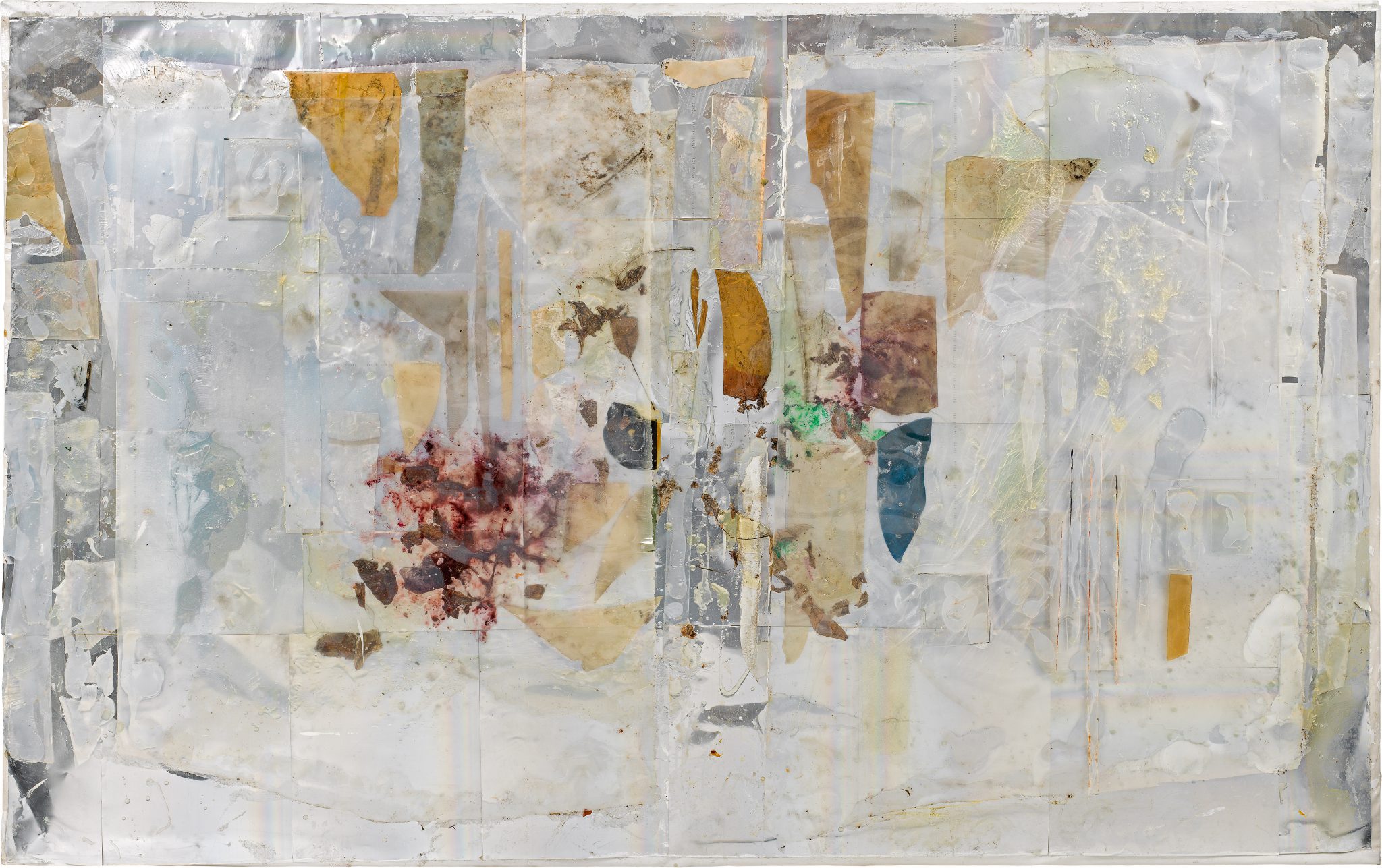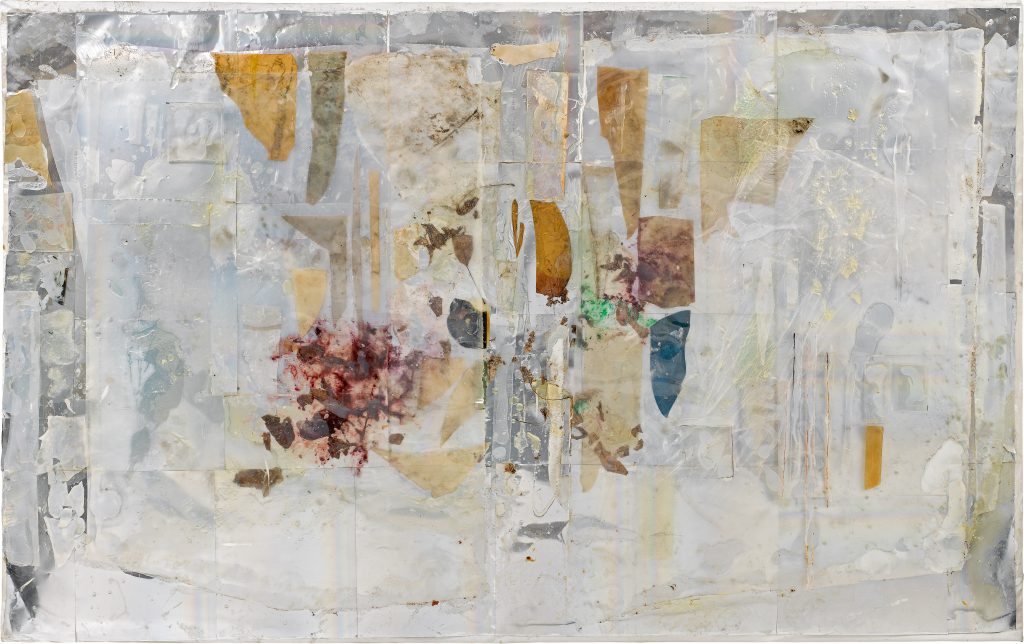 € 1 0 0 , 0 0 0
Rudolf Polanszky* (b. 1951), Reconstructions, 2005.
Category: Contemporary art.
World record!
Professional attitude & discretion
Customers of im Kinsky appreciate its professional attitude and discretion, and benefit from global and close access to private and institutional collectors and collections. Discretion is also part of Monika Uzmann's job as a broker at im Kinsky.
In my role as broker, I give my name to the nameless. The fascination that art inspires combined with my clients' drive derived from their passion for collecting ignites a spark in me, and has me shaking with nerves for them and with them during the auctions.

Monika Uzmann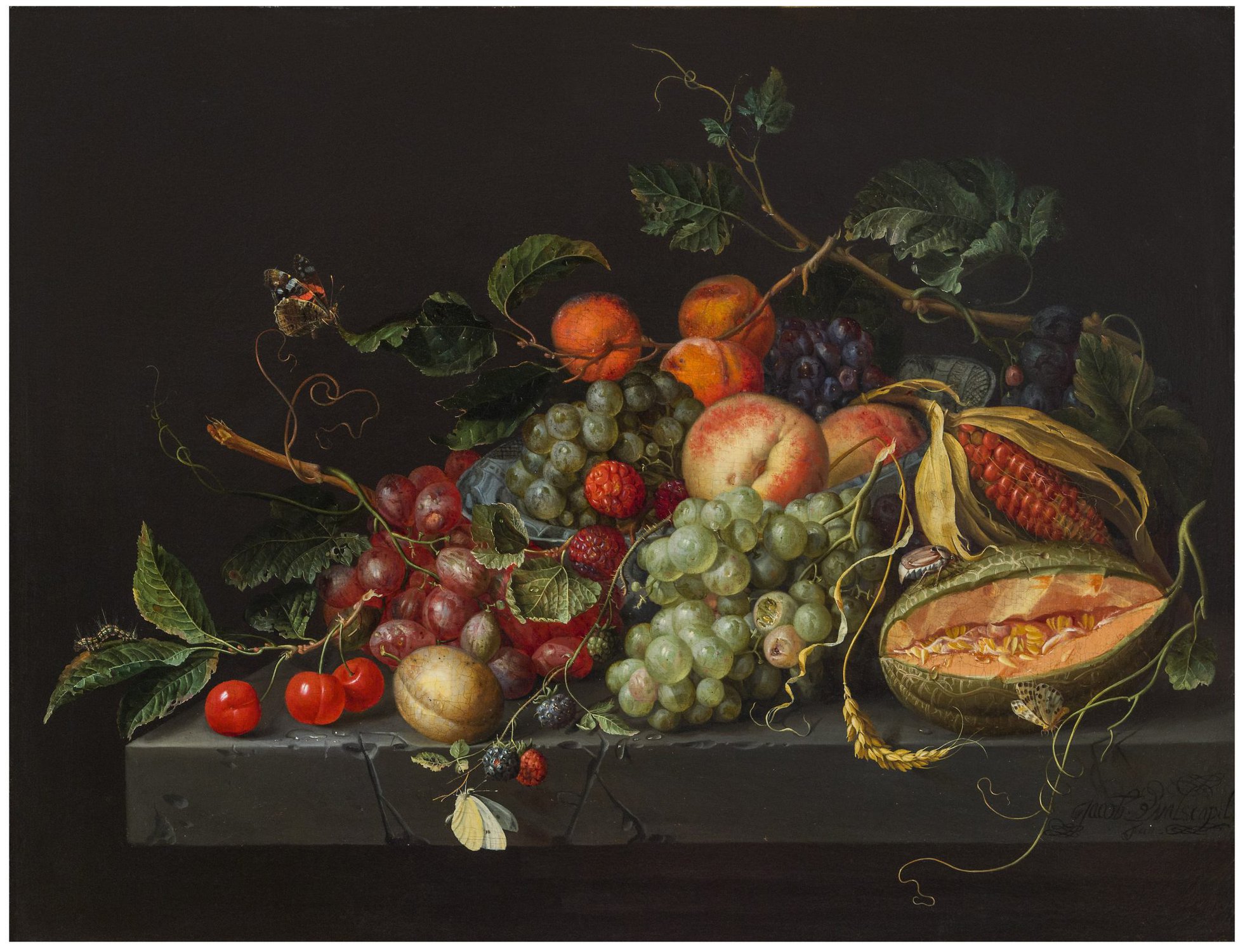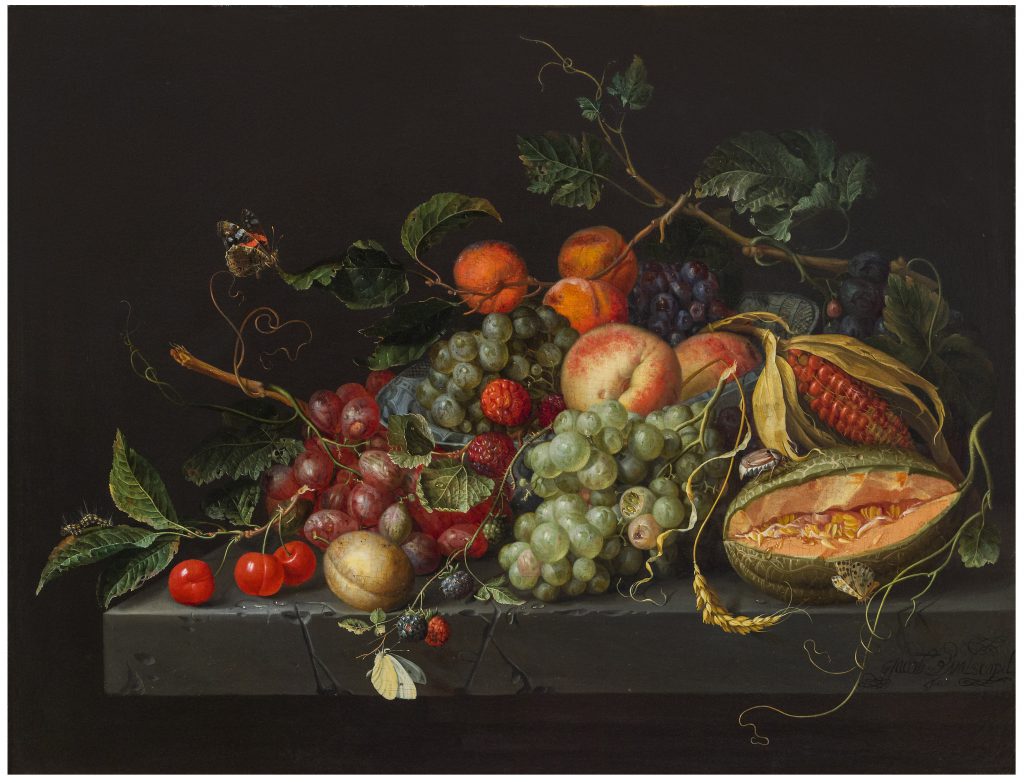 € 5 8 , 0 0 0
Rachel Ruysch (1664–1750), Still life with grapes, peaches and a fly, 1690s.
Category: Old Masters.
Austrian record!
It is this passion that, even if it doesn't make you shake, will still have you joining in the excitement, and turns every record price into a front-page story.
---
UPCOMING AUCTION
23–25 June 2020
Old Master Paintings – 19th Century Paintings – Antiques – Art Nouveau & Design – Modern Art – Contemporary Art