Real adventures, Text: Nina Prehofer
---
Deep down on the seabed, high up on mountain peaks, or even in space? With wild animals, or through sport and extreme physical exertion? The options today are endless. But can we really call our "protected" experiences adventures?
The famous naturalist Alexander von Humboldt would have celebrated his 250th birthday this year. His investigative drive was not only inextricably linked with travel, but was also so strong that he worked in an unbelievably wide range of disciplines. Volcanology, cartography, geomagnetism, botany, zoology, economics and meteorology were just some of Humboldt's research fields. His goal was to understand the interaction between all natural forces. He travelled the world to achieve that understanding. He undertook expeditions designed to cover all scientific fields of interest to him.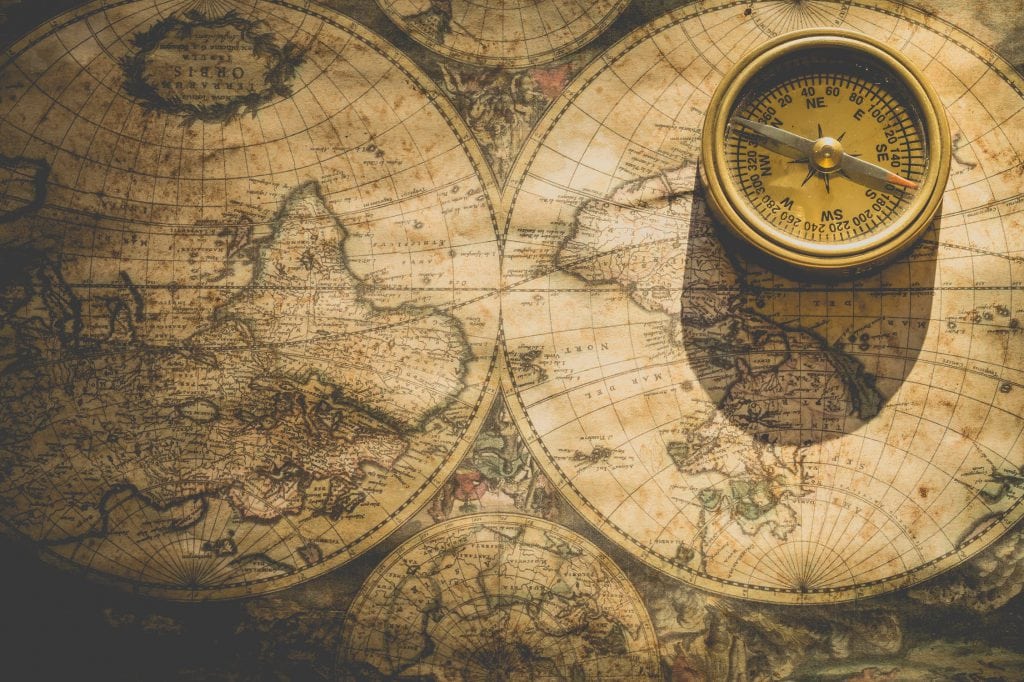 A true adventurer?
Humboldt started his major American expedition by walking to Madrid. From Paris. On the way, he took many geographical measurements. Finally, he headed across the Atlantic on the Spanish frigate Pizarro – with a whole range of modern measuring devices in his luggage. On all his expeditions, Humboldt was always also aware of other things, such as the suffering of slaves or animals. He met dangers head on, and slept in the Amazon amongst crocodiles, boa constrictors and jaguars. His unshakeable thirst for knowledge kept him going, and laid the foundations for many researchers and scientists of later generations.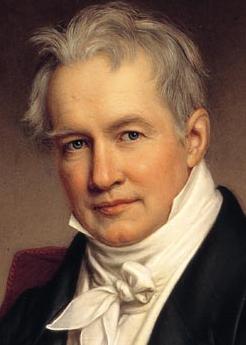 Was Humboldt a true adventurer? Originally, the term adventure meant a serious undertaking of cultural significance.
The definition of adventure is a dangerous situation that is linked to exceptional, exciting circumstances that someone must overcome or get through.

one dictionary definition of adventure
Expeditions into the unknown were and are considered adventures. The term "adventurer" can definitely be applied to Humboldt; travelling the jungle or primaeval forest is surely also a genuine adventure.
Yet how much of "the unknown" is still left to discover in today's world? A lot, scientists would respond, and they are absolutely right. Our opportunities have expanded hugely since the days of Alexander von Humboldt. Even if none of us will be the first in America, the first to explore the oceans or the first to set foot on the moon, we can still find – and succeed in – our own personal adventures, and test our limits. And there is nothing shameful about minimising potential risks or indeed not taking any at all.
"Protected" adventures
The ranger Tanya Bednar, who lives in South Africa and Vienna, is an expert on photographic safari adventures. To her, the safari is a unique experience that is not just about the animals, but also about the beauty of the landscape, the starry skies and the tense wait to see what animals will cross your path. "You get up before sunrise to watch the animals at their morning activities. Wildlife parks are so large that you do not know what animals you will see. But if you do come across a group of lions just 30 meters away, it takes your breath away." She adds that "a good ranger tries to track lots of different animals. Rangers are often in radio contact with each other so they can share animals' locations." Asked whether things can ever get dangerous, she explains that "you should never change the outline of the car by stretching your arm out of the car or worse still getting out. Then you are really risking your life. If you go on a safari on foot, there are armed rangers there in case of emergencies – there could be a leopard behind every bush." Sounds like an adventure, doesn't it?
Space adventures
While we're on the subject of big cats: Jochen Schweizer, famous from the television show "Die Höhle des Löwen" [German version of "Dragons' Den"] sells mini adventures. On his website, he offers a wide variety of experiences – from bungee jumping and an outdoor survival camp to an expedition to the North Pole with Borge Ousland, who together with Mike Horn was the first person to reach the North Pole during the Arctic winter. The website description of the expedition explains that "you will spend 10 days travelling the icy wilderness with the world's most experienced polar explorer, Borge Ousland. You can expect temperatures as low as –35 degrees, huge ice floes and the occasional hungry polar bear." The cost of the adventure? 40,699.90 euros. Jochen Schweizer runs well-organised and well-planned experiences. Yet it is worth remembering that you need the physical constitution for the North Pole – or the courage to jump off a cliff on an elastic rope.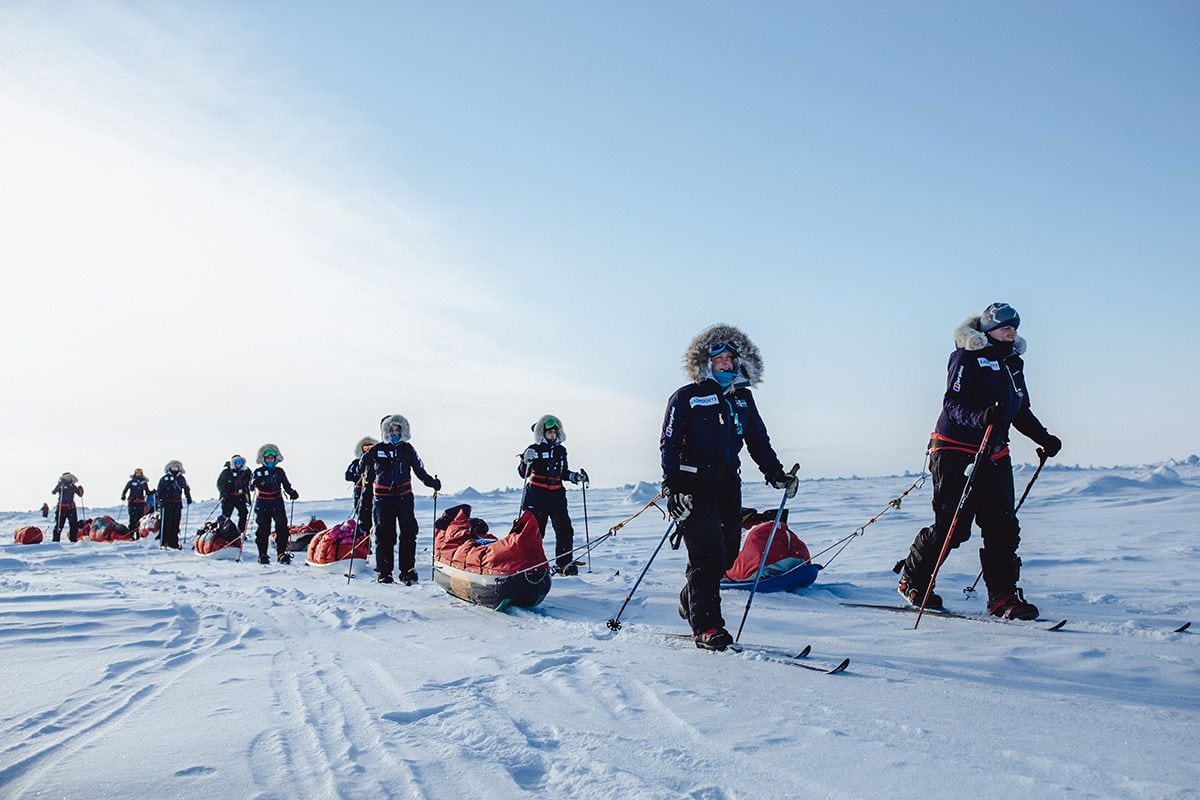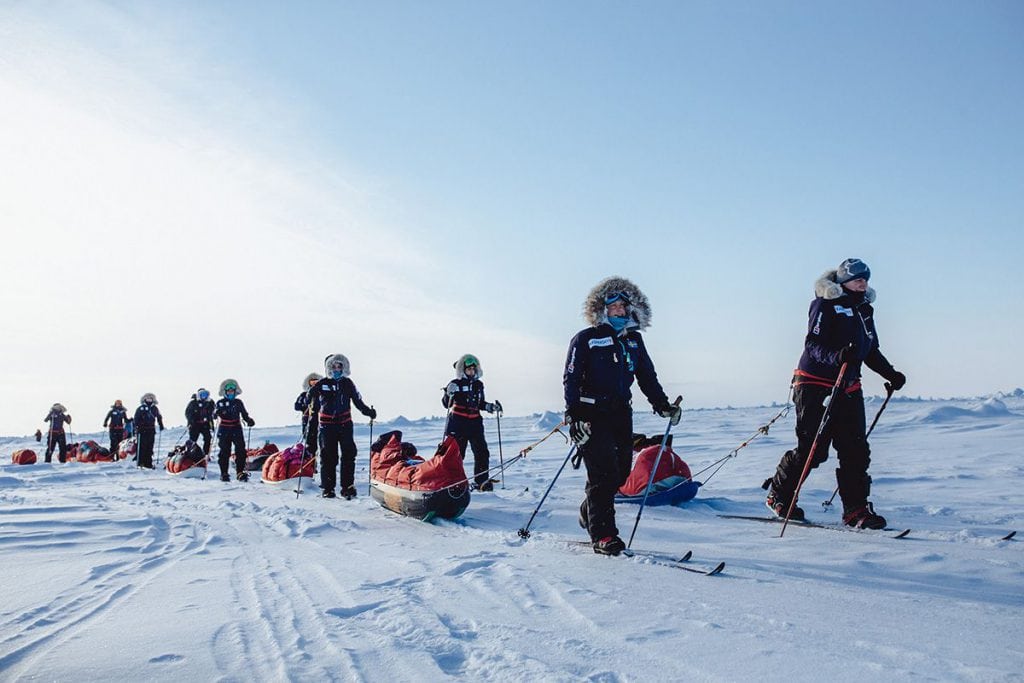 Anyone who just blinked at the price of the North Pole expedition should see the cost of a trip into space. Fifty years after Neil Armstrong became the first man on the moon and famously called "one small step for a man, one giant leap for mankind", the British entrepreneur Richard Branson has announced that his "Virgin Galactic" is ready to move to the spaceport in New Mexico and that they are preparing for a commercial service. With The Spaceship Company and Virgin Orbit, Branson is developing and operating a new generation of spacecraft to open space to everyone. The mission is to learn to make use of space and offer a unique customer experience. The agency DESIGNREISEN markets tickets for space flights with SpaceShipTwo exclusively for Germany.
You will see the source of everything; we are people and that is our home.

DESIGNREISEN's promise
The price of the adventure currently stands at 250,000 USD and includes the c. 2.5-hour space flight, training, a medical check-up and full-board accommodation at the spaceport. The material includes the information that, in 2015, there was an accident with a SpaceShipTwo and the pilot lost his life. For those considering the trip, this is perhaps evidence of real adventure rather than necessarily being off-putting.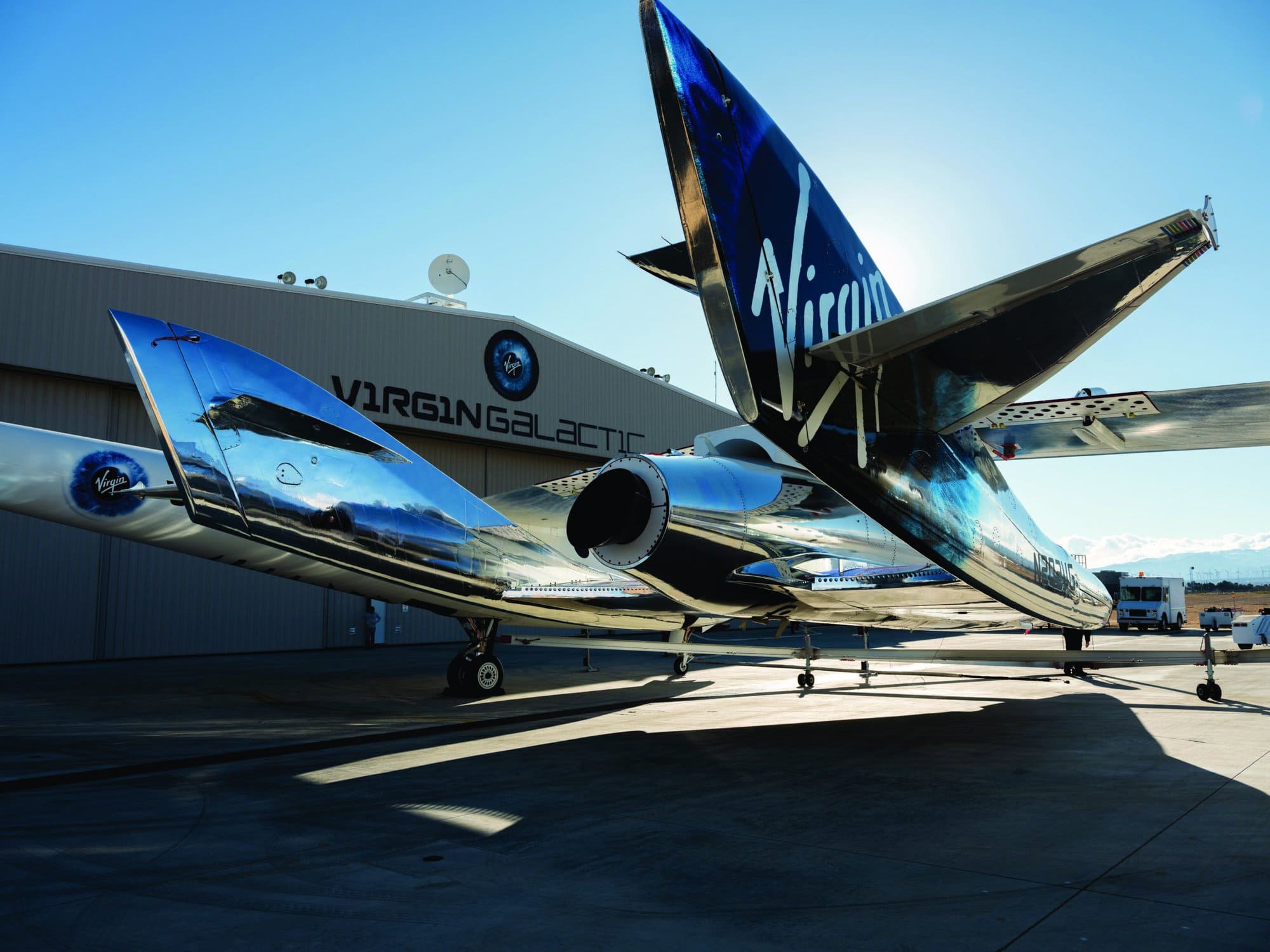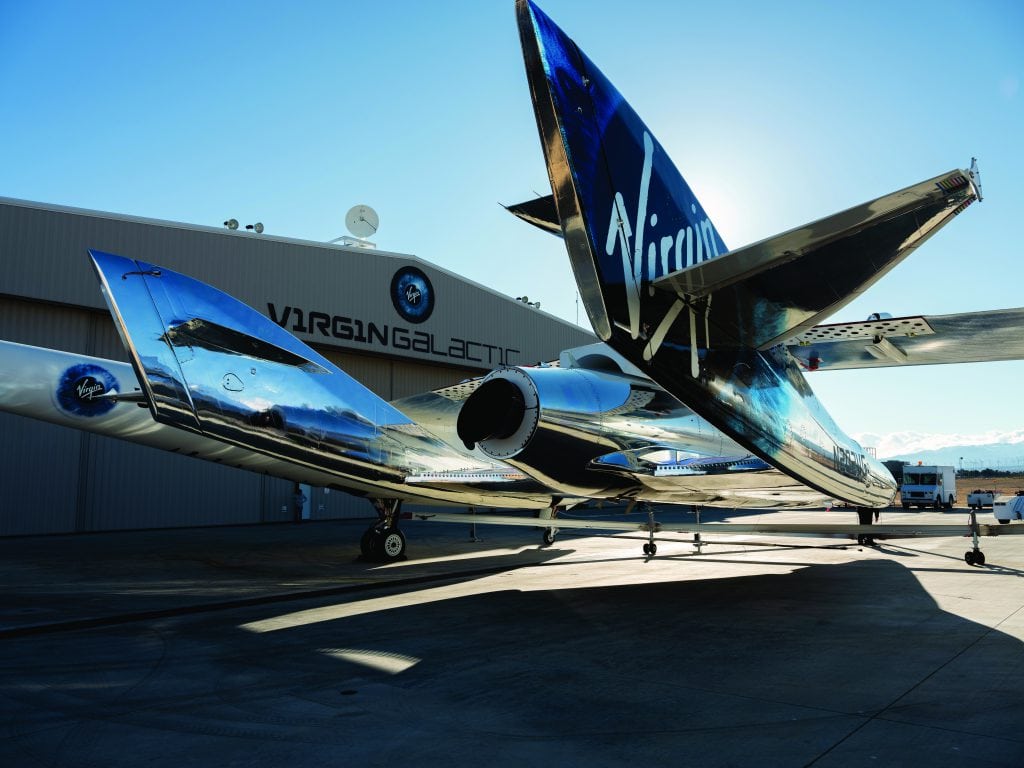 Physical limits
On the annual Race Across America, cyclists cover around 4800 to 5000 km within a fixed time period. They push their bodies to almost inconceivable levels. Most cyclists sleep an average of two hours a day, and that over the course of twelve days. Whether or not the strain of this race leaves permanent physical damage is a matter for debate. What is certain is that competitors in the RAAM firmly believe they are part of a great adventure.
Another pretty risky sport is diving. The sea has claimed many (and some famous) victims, diving with and without cylinders. One person who explored the sea like no other was the Frenchman Jacques- Yves Cousteau. Cousteau was a pioneer in marine research and film documentation of that research. His trademark was a red woolly hat, and he was the inspiration for Wes Anderson's film "The Life Aquatic with Steve Zissou". The rivalry between free divers Jacques Mayol and Enzo Maiorca was also made into a film by Luc Besson. In a longstanding contest, Enzo Maiorca lost his life attempting a new world record. Adventure took one of its own, and one of its best.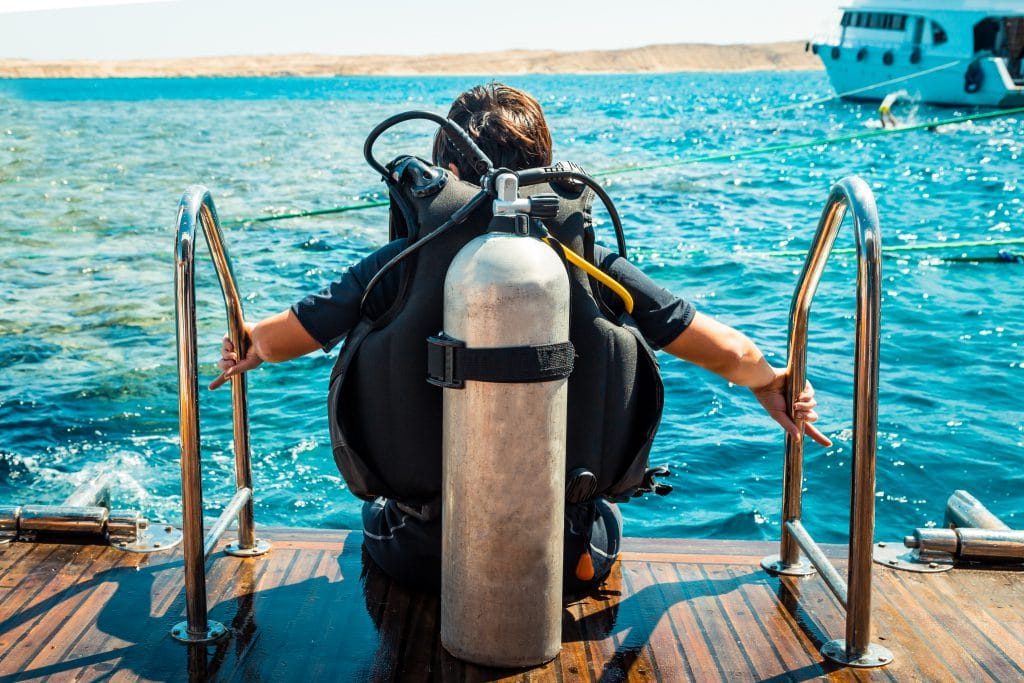 For all the many different adventures in today's world, happy are those who take the view of André Heller: he was the one who sang that true adventures are in our heads, and if they are not in our heads, then they do not exist. In other words, sitting in a favourite spot and simply letting your mind wander can be one of the most wonderful adventures of all. Perhaps Alexander von Humboldt would agree with that. Let's just assume he would.
---
Recommendation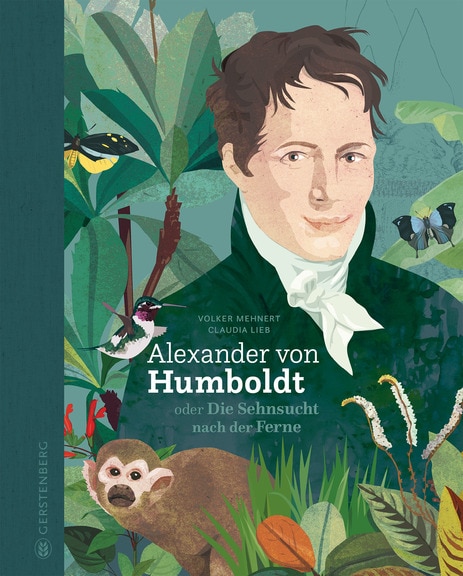 WANDERLUST
Alexander von Humboldt, the famous explorer and researcher, would have turned 250 in September. To mark the occasion, a wide range of books are appearing on his travels, his research and his life. One beautiful edition is "Alexander von Humboldt oder Die Sehnsucht nach der Ferne" by Volker Mehnert, with wonderful illustrations by Claudia Lieb. Readers join Humboldt, fleet-footed and inspiring, on his greatest adventures, climbing volcanoes with him and discovering the flora and fauna of exotic countries. A book for the whole family.