Text by Martin Novak
---
The discovery of secret places requires patience and luck.
If you want to get into the Uffizi in Florence, you'll need a lot of time. To marvel at the works of Botticelli, Leonardo da Vinci and Michelangelo too, of course. But visitors normally spend more hours waiting than in the halls of the museum. It can take many hours. If you haven't bought an online ticket (pro tip) for a couple of extra Euros.
In other museums that are not so on demand, waiting is the exception. For example in the famous New Sacristy of the Medici Chapel with the tombs of two Medici rulers, designed by the very same artist, Michelangelo, whose work is so hard to view in the Uffizi. The problem: Those who are short on travelling time concentrate on the attractions that are listed first in the travel guide – and this is not just the case in Florence. They don't deviate from the beaten tracks which they'll have to share with lots of others. And they mainly travel at the same times as others. And then wait alongside them …
Those who are short on travelling time concentrate on the attractions that are listed first in the travel guide
The simplest piece of advice
The simplest piece of advice for travellers is not to travel during those times when everyone does, in the popular but dreaded «peak season». But it's easier said than done. Because not everyone has the privilege to pick their own travel times. School holidays and annual company shut-downs specify the dates when holidaymakers can strike out. If you're not affected by such restrictions, and yet still travel at these times, then you only have yourself to blame. It also helps a little to know how ill-advised it is to travel through Venice in August or to hope for solitude in a Tyrolean or Salzburg ski resort during Austrian semster breaks. And yet some things can only be experienced at certain times. You will find a Christkindl market just in the run-up to Christmas, not in January. And if you travel all too anticyclically, you'll realise that even the most heavily-travelled regions have quiet times, when tourists are not welcomed with open arms. But there are also positive surprises. During times when there aren't two guests fighting for every hotel bed and when there are spaces available in restaurants, those who are there are appreciated far more. Then a quick refuel is transformed into a nice restaurant with traditional regional food and staff, who barely have chance to breathe in the peak periods, you can experience authentic hospitality instead of professional friendliness.
Are you familiar with Callanish?
Callanish is similar to Stonehenge, the mighty megalithic stone circle in the south-west of England. It is just a little smaller and, admittedly, far more difficult to reach, in the far-flung Outer Hebrides. But the flight from Glasgow to Stornoway, the capital city of Lewis and Harris, only takes an hour. From there to Callanish isn't even another 30 kilometres. And the tourist stampede to the rocks of Callanish is quite definitely far less than to Stonehenge.
Secrets stay secret
«My secret tip: The European Nature Reservation is an absolute paradise for nature lovers and peace seekers. Over 300 species of birds can be seen thronging about at ‹peak times› – particularly in autumn, nature casts a magnificent coat of colour over the nature reserve.» Theresa Humer from the Spa Resort Therme Geinberg5 answers eagerly when asked what secret delicacies the region in the Upper Austrian Innviertel has to offer its guests. Only: Secrets you could find easily on a website are not what we consider to be a secret. We would really like to keep it a secret.
An open secret loses its innocence easily.
In another region of Austria, which is also known for its opulent fauna, Lake Neusiedl , guests arm themselves with heavy telescopes to catch sight of wild geese and herons, accompanied by local guides. But the very same creatures also wander around the loungers of some hotels (names will not be revealed; it's a secret after all) and can be observed close-up with the naked eye. It's just less of an adventure than the guided tour.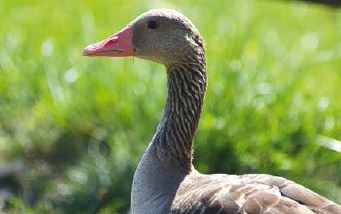 Patience & Luck
Locals are not stupid: They prefer to reveal public secrets, while keeping some things to themselves. These treasures cannot be found through the most meticulous internet research and the reading of all the guide books in the world. You need two things to discover them: luck and patience. Luck to stumble across them and patience to wait for this luck. It´s like in the casino: The right number might turn up immediately or not at all.
When the magic of a place can be cultivated, the risk that it will be destroyed drops.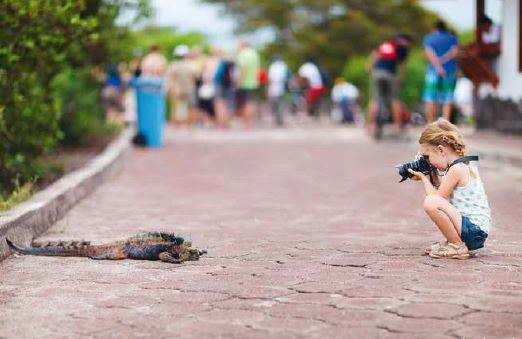 Which is also good in some way: An open secret loses its innocence easily. For decades, very few people knew «Grüner See» lake in Styria, a natural treasure fed by snowmelt. Until Hollywood star Ashton Kutcher discovered it and posted a picture of the lake with the caption «Magic Moment» on his Facebook page, which had 17 million fans. However, this very disclosure endangered the magic. Since then, those responsible have had their hands full, ensuring that masses of curious visitors do not
overburden the magic of this location. Bans and various restrictions are meant to ensure that the «Grüner See» remains a green lake and does not become an unsightly brown puddle where there are no more magical moments to experience.
Hide-and-seek
However, the best protection is not prohibition signs, access restrictions and barriers. The best protection for a secret is that it remains a secret. In 2015, Austrian natural photographer Matthias Schickhofer published a spectacular photo book about the primeval forests of Europe. But the risk that millions will strike out into the Bavarian Forest, into the Spessart Mountains, the Ukraine or the Mountains of Bosnia and overrun these primeval forests is luckily low. They are too remote and it is too difficult to reach them.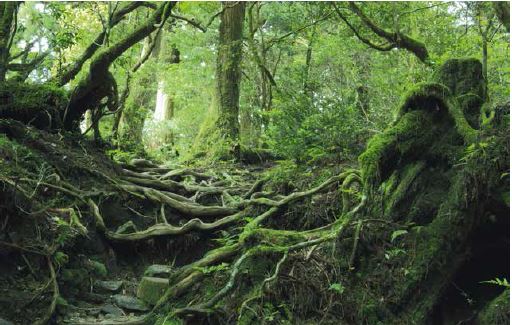 But some of these precious places are located quite close to metropolises. In these cases, people make do with games of hide-and-seek. For example, a primeval forest near Vienna is not labelled, so that it is not too easy to find: «The forestry office wants to prevent the forest being trampled by Sunday walkers », said one media report. But: Tourism also protects. When the magic of a place can be cultivated, the risk that it will be destroyed drops. «Instead of cutting down the primeval forests, tourism could be much better developed there», says environmental activist Schickhofer, explaining his commitment. It's always about finding the right balance. If no one were interested in the breeding sites of the grey geese in the reed belt of the «Neusiedlersee», it would be dug out or used for grazing. If too many are interested, then it loses its protective function.
Over 200,000 people visit the Galapagos Islands every year. And make life difficult for the animals. Quite innocently, because the ships on which they arrive introduce parasites and they alter the ecological balance.
Locals are not stupid: They prefer to reveal public secrets, while keeping some things to themselves.
It wouldn't work without any tourists at all either
Only: It wouldn't work without any tourists at all either. When there were no sardines because of systematic fishing, then the blue-footed boobies that attract the visitors would lose their food source. And if there were no more blue-footed boobies, Galapagos penguins, giant tortoises, sea lions and marine iguanas, the visitors would stay away. For the people on the islands, this would mean that, as fishermen, they would hunt sardines more and probably have the upper hand as competition to the boobies. And would ultimately oust them …