Post-Auction Report of the 131st auction on March 4th 2020: Modern Art – Contemporary Art
Post-Auction Report: MODERN ART
The 131st Auction brought many fantastic results for the Modern Art section.
Firstly, Werner Berg's "Skittles Players" from 1979 played up to €249.600 including buyer's premium (Hammer Price HP €195.000) and thus became the top lot of the afternoon. The Carinthian painter reliably continues to hold his high price range and his work became the most expensive ever auctioned.
Another safe bet is always Albin Egger-Lienz; his powerful "Mower" from 1929/22, of which a version hangs in the Leopold Museum, achieved the high end of its estimate with € 194.560 including buyer's premium (HP 152.000).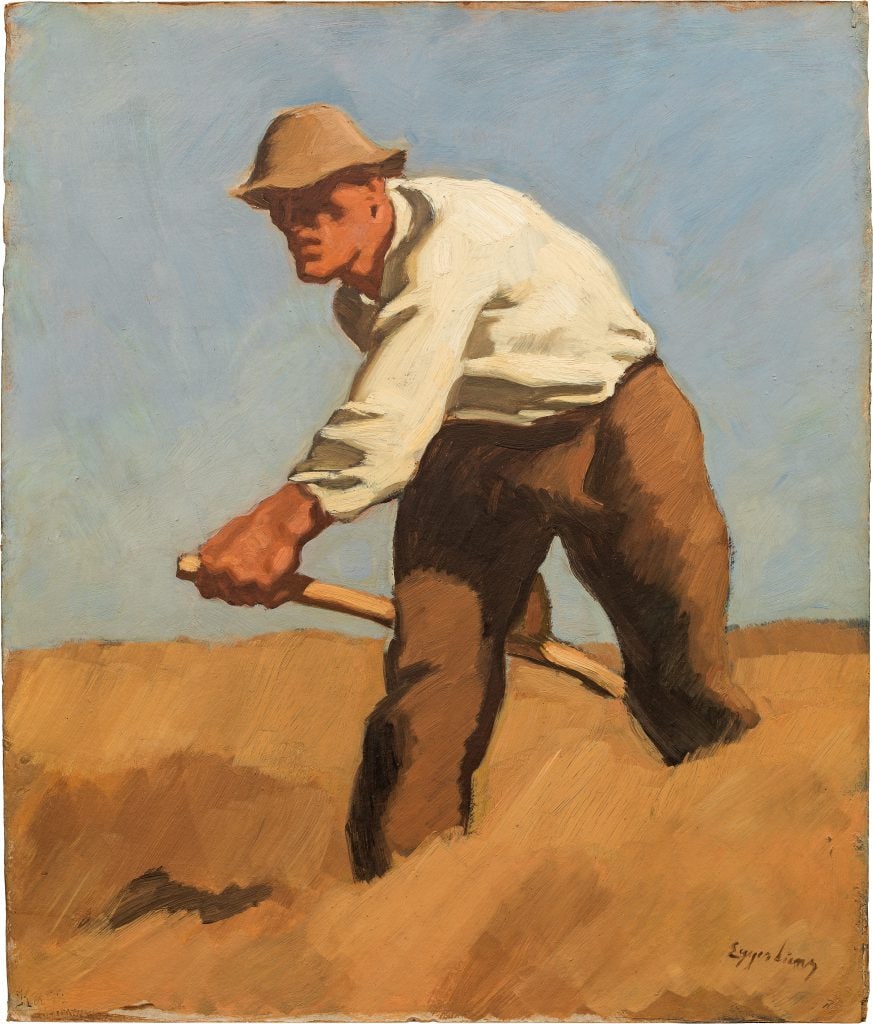 Equally, Alfons Walde's popularity remains unchallenged. His small, very fine oil painting "Winter landscape against the Hohe Salve" easily reached its high estimate with €64.000 including buyer's premium (HP €50.000).
Strong interest in female artist
A strong interest has arisen in the female artists from this period, due in part to their discovery in the "City of Women" exhibition in the Belvedere. One of the main featured painters was Helene Funke. Her intense "Tropical Plants" from the late 1910's became, with € 28.160 including buyer's premium (HP € 22.000), the second most expensive ever auctioned flower painting of this artist.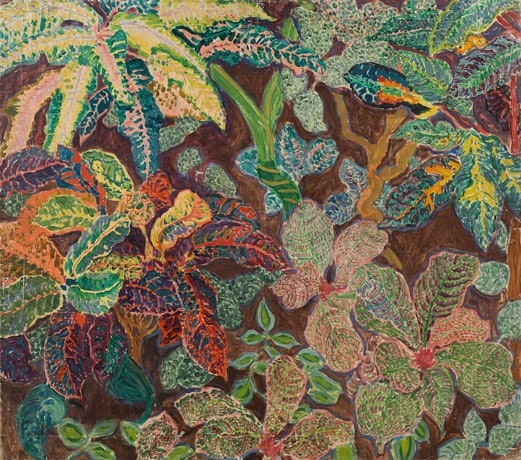 Another record was made by Oskar Kokoschka's" Portrait of Olda Palkovska, Prague" from 1936. The drawing with blue grease crayon on paper aroused a lot of interest and was knocked down at €19.200 including buyer's premium (HP € 15.000), therefore making it the most expensive paper with this motive.
---
Post-Auction Report: CONTEMPORARY ART
New World Record for Martha Jungwirth, Top prices for Gironcoli, Polanszky and Nitsch.
Martha Jungwirth's results at auction are going from strength to strength. With her striking untitled work "o.T." from 1990, the im Kinsky achieved a new world record for the 80-year-old's work. The bidding only stopped at a fantastic € 102.400 incuding buyer's premium (HP 80.000), thus breaking the auction house's own record from last December. Another of her works, also untitled, from 1982 overreached its top estimate and sold for €40.960 including buyer's premium (HP € 32.000)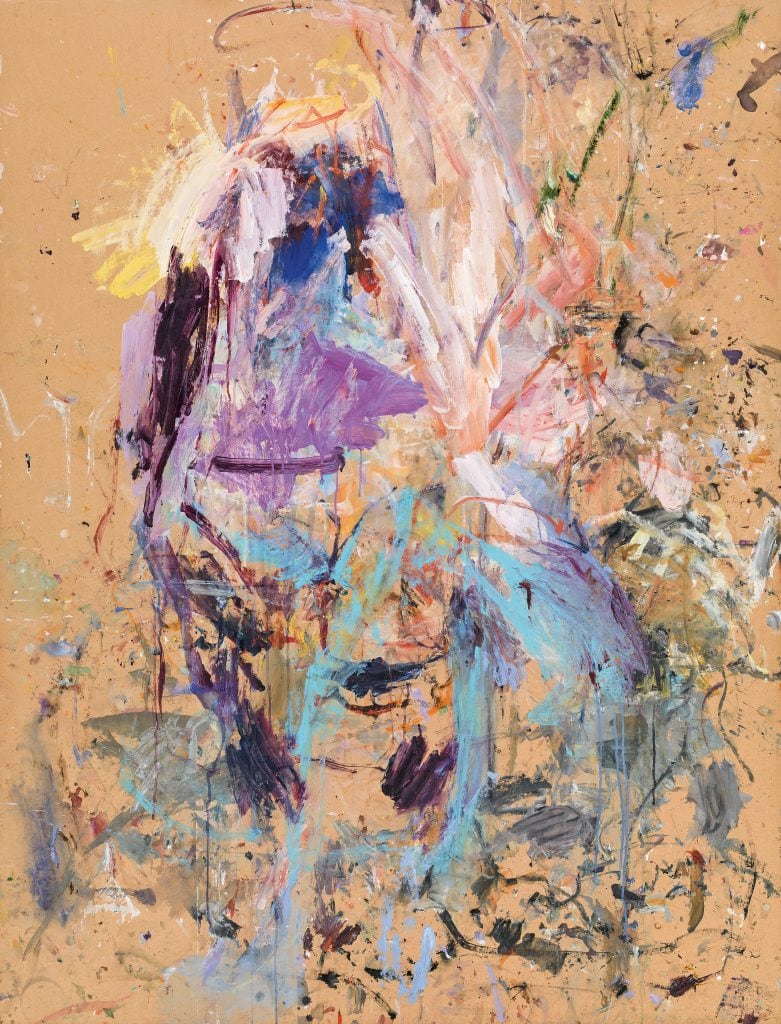 The impressive format and the strong metallic colors in Bruno Gironcoli's "o.T." from 1987 were an incentive for many bidders and made the work go over its estimate and up to a € 83.200 including buyer's premium (HP € 65.000). This makes it the second most expensive work ever auctioned by this artist.
Another great price could be achieved for the large painting "Wonderhouse" from 2004 by the Austrian artist Xenia Hausner. The portrait of fellow artist Andre Heller and his son reached € 76.800 including buyer's premium (HP €60.000) and occupies the fourth place in a ranking of her work at auction.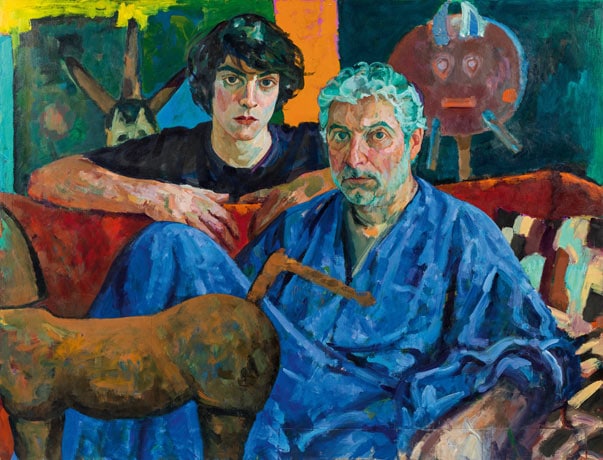 There was a lot of expectation around Rudolf Polanszky's work, and he did not disappoint. His reputation is steadily growing, not least thanks to a solo show in the Viennese Secession last year and now being represented by the Gagosian Gallery with a show in New York. His "Reconstructions "from 2005 managed a top price of € 74.240 including buyer's premium (HP € 58.000) and thus became the fourth most expensive of his works sold at auction. Another "Reconstructions" from 2002 and an untitled work from 1983 fared equally well; they sold for € 64.000 including premuim (HP 50.000) and € 15.360 including premium (HP € 12.000) respectively.
Erwin Wurm's value also stays strong, his works always achieve great prices. This is true for his "Disobedience" from 2014 which sold for € 44.800 including buyer's premium (HP € 35.000) as well as for his melting sculpture "Guggenheim melting" from 2005, which went for € 51.200 including buyer's premium (HP € 40.000).
Another fantastic result was achieved by great Viennese actionist master Hermann Nitsch's "Aktionsrelikt" from 1987. With a price of € 20.480 inlcuding buyer's premium (HP € 16.000) it became the second expensive work on carton of NItsch ever auctioned.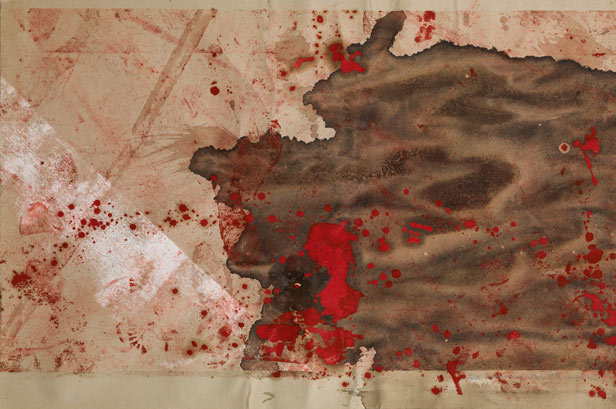 Last but not least the evening saw the rise of Turkish artist Sinasi Bozatli! His work "W.A.M. D Minor Piano Concerto" from 2019 was knocked down for a world record of € 20.480 including buyer's premium (HP €16.000).
---
Post-Auction Sale
In the post-auction sale you have the opportunity to purchase items which remained unsold at the auction for up to four weeks after the auction. In this case, the reserve price is the minimum price agreed upon between the consignor and the auction house im Kinsky.
---