Peppermint is a brand that embodies the love of the sea, the warmth of friends, the essence of summer and the versatility of ropes. It is the brainchild of Roman Luyken, who as a young boy heard stories about sailing from his father and, having discovered his passion for the sport, decided to design home products from his favorite material.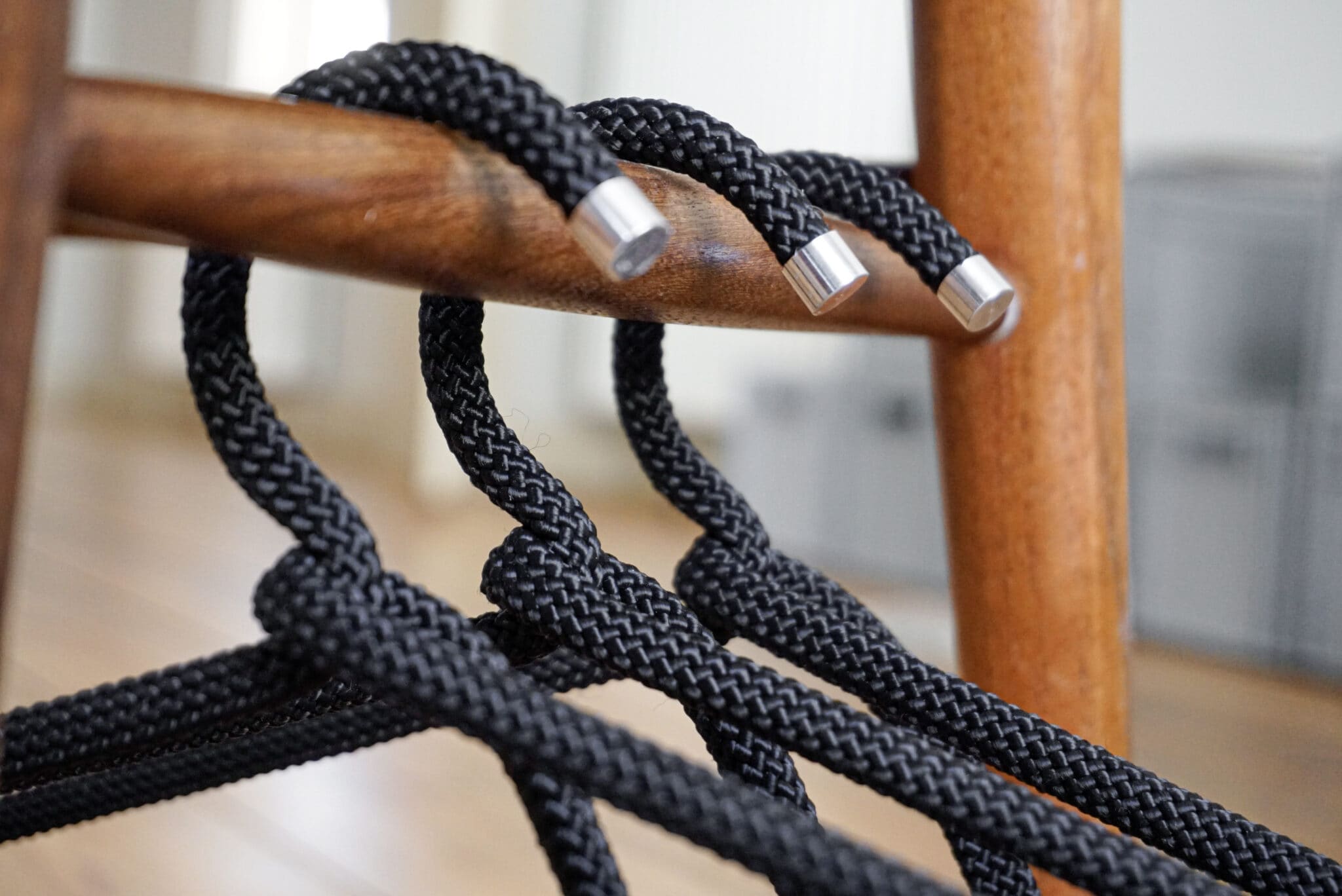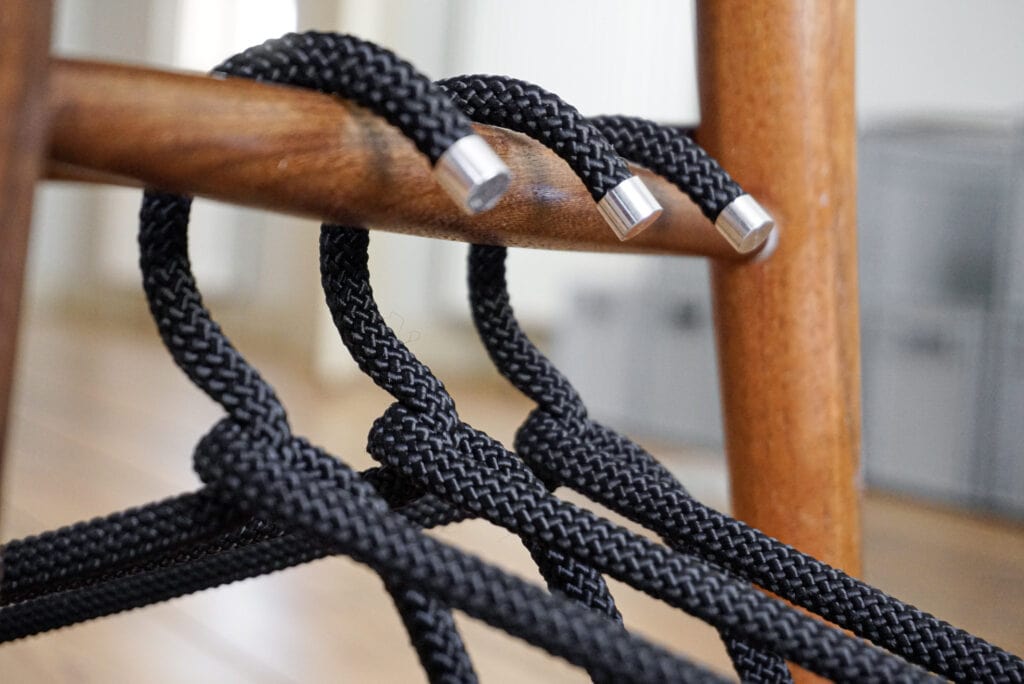 Anti-Slip
They have a wide surface and a good grip thanks to their material, so your clothes won't slip – you don't want them to slip, right?
Noise Free
Their textile cover makes them noiseless and they do not scratch the hanger bar – but if you insist on waking up your roommate you can still start singing.
Social Production
The rope hangers are hand-made in a social workshop to promote equal opportunities.

Made in Germany
Local production makes us fast and agile. Short transport routes and the use of recyclable materials minimize the environmental impact.
Peppermint products for home
Do you sometimes come home in the evening and try to be quiet so as to not wake anyone? You hang up your jacket and the steel-on-steel jingling of your wardrobe begins. Then your jacket even slides from the hanger to the floor, so you're back where you started… (Even) if this (doesn't) sound familiar, Rope Hangers are made for you.
Suddenly you won't even care if your closet is a mess. These playful hangers will make you love tidying up more than ever! So, put on your favorite music and get to work! No more excuses…
Peppermint products for your hotel
Imagine your guest has found the perfect destination, booked a room at their dream hotel (that's your hotel of course), and finally the big moment has arrived! They walk into the room and everything seems great. The coconut mattress. The breathtaking view. Even the bath soap is wisely chosen. Convinced that they made the right choice, it's time to "settle down" and organize their stuff. They open the closet.. but, wait a minute, what happened to the hangers?
Whether in a vibrant metropolis or on a small island, every guest deserves to spend their vacation in a space with thoughtful details. Like our designer clothes hangers. Available in the anti-theft version specially adapted for hotels or in a normal version.
In cooperation with: