Pandoretta by Thomas Feichtner Studio for Poet Audio, Graz // Media & Technology
The Pandoretta sound system simply plays music wirelessly from a smartphone, tablet or desktop and provides an all-round sound regardless of the listening position. It comes with a matching wooden platform.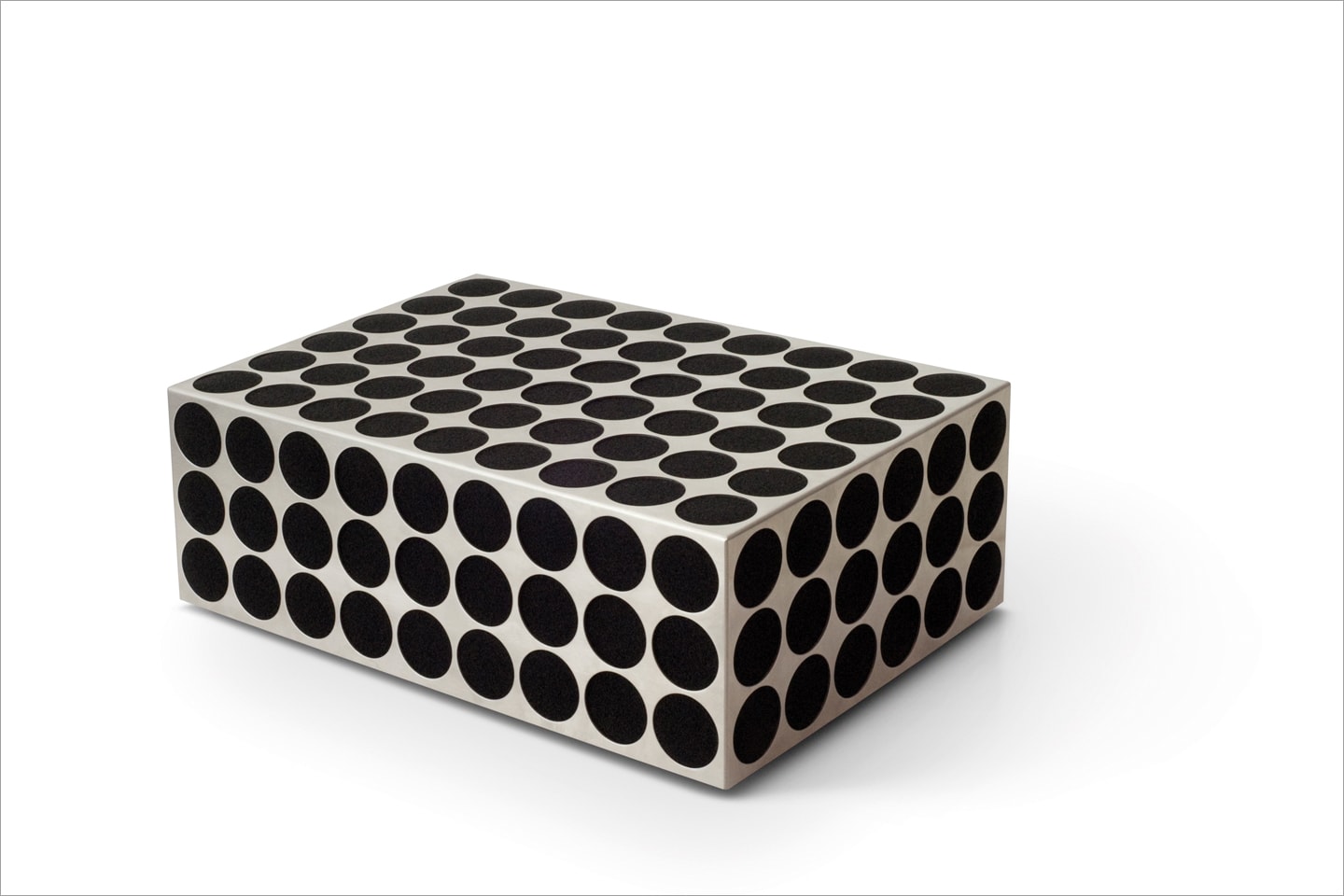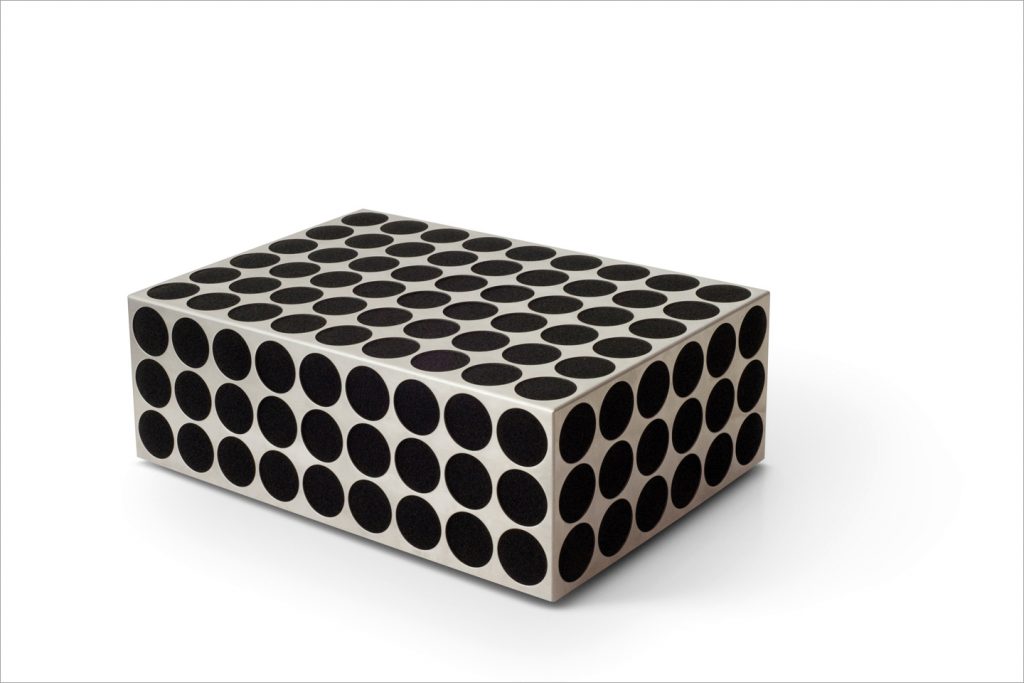 The unique, elegant look of the Pandoretta is the work of designer Thomas Feichtner, who has designed numerous products for international brands such as Swarovski, Laufen, Bene, Adidas or Head.
Thanks to the latest in Bluetooth technology, the Pandoretta system is capable of wireless music streaming from iPhones, other smartphones and computers.
Seven loudspeakers and a crystal-clear 170-watt amplifier ensure a 360° high-end sound regardless of the listener's position within a space.
Feichtner's approach to this project was much more akin to creating a design for a musical instrument than one for a classic consumer electronics product. His concept was to create an acoustic body that can project sound evenly and obstacle-free in every direction. And the Pandoretta is non-directional in its visible form, as well, appearing the same from all perspectives.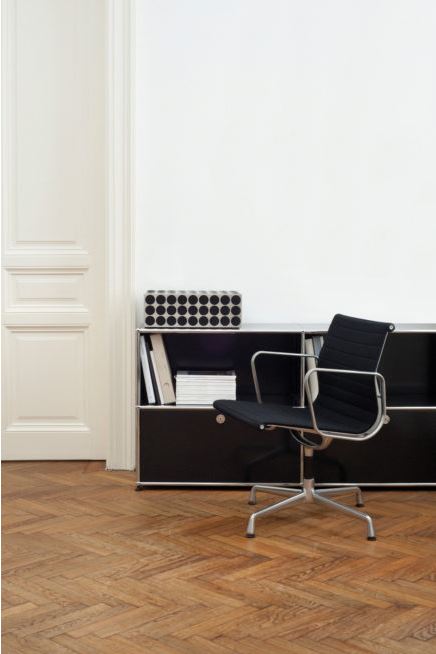 Pandoretta is made of stainless steel, oak wood and other classy materials. The customary plastic injection moulds used in the industry were deliberately avoided. The optional pedestal is elaborately manufactured in Austria from solid oak or walnut wood.
Production is carried out by Austrian company Poet Audio's experienced team of audio engineers using computer-controlled CNC and laser technology.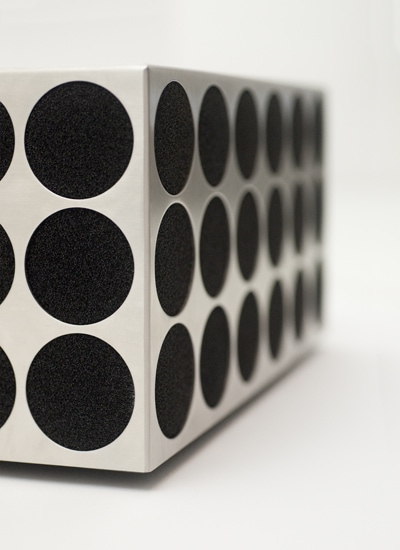 Details
Product: Pandoretta
Year: 2013 – 2019
Material: Medium density tinted fibreboard, stainless steel, oak
Dimensions: 45 x 16 x 30 cm
Weight: 25 kg
Design: Thomas Feichtner, Vienna
Production: POET Audio GmbH, Graz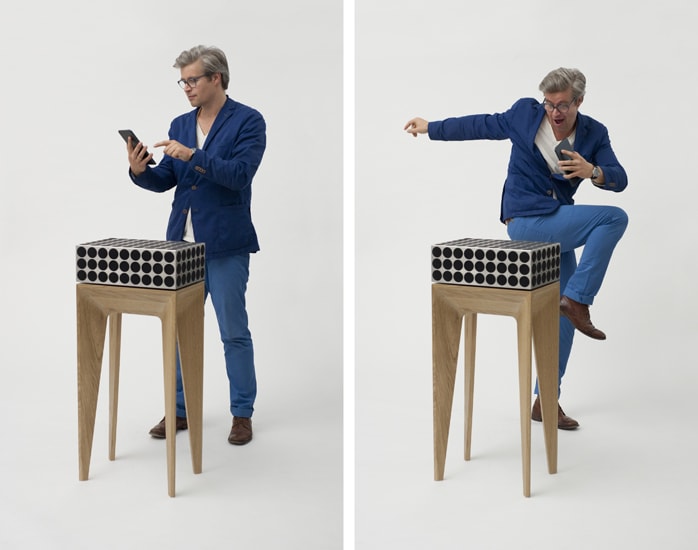 Photos: Thomas Feichtner Studio
---
Styrian Products is a programme of the Creative Industries Styria (CIS) to raise awareness of good design and the associated economic added value. The selected examples are ambassadors for good design, for intelligent strategies and clever solutions in the context of design. Each Styrian Product tells a success story and thus reflects the potential of an entire region – Styria – and its creative talents. And each product is selected according to the motto "created in Styria – produced in Styria – sold worldwide".