Opening in May 2021, Palazzo Fiuggi Wellness Medical Retreat has recently partnered with The Ranch, the U.S.-based luxury healthy lifestyle company. The Ranch successfully offers fitness and wellness retreats in California.
Palazzo Fiuggi will be The Ranch's first permanent, international outpost and first partnership with the European wellness medical retreat. The program will be available May 15, 2022, and will run alongside Palazzo Fiuggi's five other wellness and medical programs.
The program
The added program combines the retreat nature of The Ranch with the services and expertise of the team at Palazzo Fiuggi for a transformative experience that leaves guests with a more complete picture of their own state of health. The eight-day program is limited to a maximum of 25 guests per week. In keeping with The Ranch's philosophy, each day begins with a four-hour mountain hike, afternoon strength and core training classes, yoga and daily massages. In addition, guests receive diagnostic and blood tests, as well as consultations from Palazzo Fiuggi's team of physicians to gain a more comprehensive view of their condition. The fusion of a state-of-the-art medical facility with beautiful trails of the Fiuggi region, provides the perfect backdrop for The Ranch's active health program.
In the midst of nature
Similar to Malibu, hikes are based on time rather than distance, with a varied new itinerary for each day. Guests will climb altitudes over 2,000 meters as they hike in the Apennines that surround the Lazio region where Fiuggi is located. The landscape varies from forests to open meadows, valleys and streams to medieval villages and ancient monasteries. Afternoon fitness and restorative yoga classes are held in a private area of the palazzo for guests of The Ranch. The rigorous routine is complemented by a nutrient-rich, plant-based menu with Italian flair created by Heinz Beck, Palazzo Fiuggi's 3-star Michelin chef, and prepared by his culinary team in consultation with The Ranch's executive chef.

Lorenzo Giannuzzi, founder of Palazzo Fiuggi and CEO of Forte Village, commented, "We are delighted to welcome The Ranch to our property, which embodies similar values and aspirations in terms of guest experience. Palazzo Fiuggi and The Ranch are both exceptional in their own way, and this new partnership integrates the hallmarks of each property in a special way so that guests leave both transformed and informed. We are excited to expand our offerings with this new collaboration and offer a new experience for the European market."

"We had been looking for a special place outside of California to expand for some time. Palazzo Fiuggi embodies our values and sensibility in every aspect of the guest experience. It's an exceptional, private retreat with world-class fitness and spa facilities and easy access to spectacular hiking trails," says Alex Glasscock, founder and CEO of The Ranch,
There's nothing like our program in the European market, and we're excited to introduce The Ranch's philosophy to a new region.

The price for The Ranch Italy's 8-day transformation program at Palazzo Fiuggi is $12,354 (approximately 10,950 euros) for a single room or $10,556 (approximately 9,350 euros) for a double room, including listed treatments such as guided hikes, fitness and exercise classes, massages, diagnostic tests, blood work, medical consultations, accommodations, all meals, and evening lectures on nutrition, as well as return airport transfers.
Photos: Tyson Sadlo / Palazzo Fiuggi
About Palazzo Fiuggi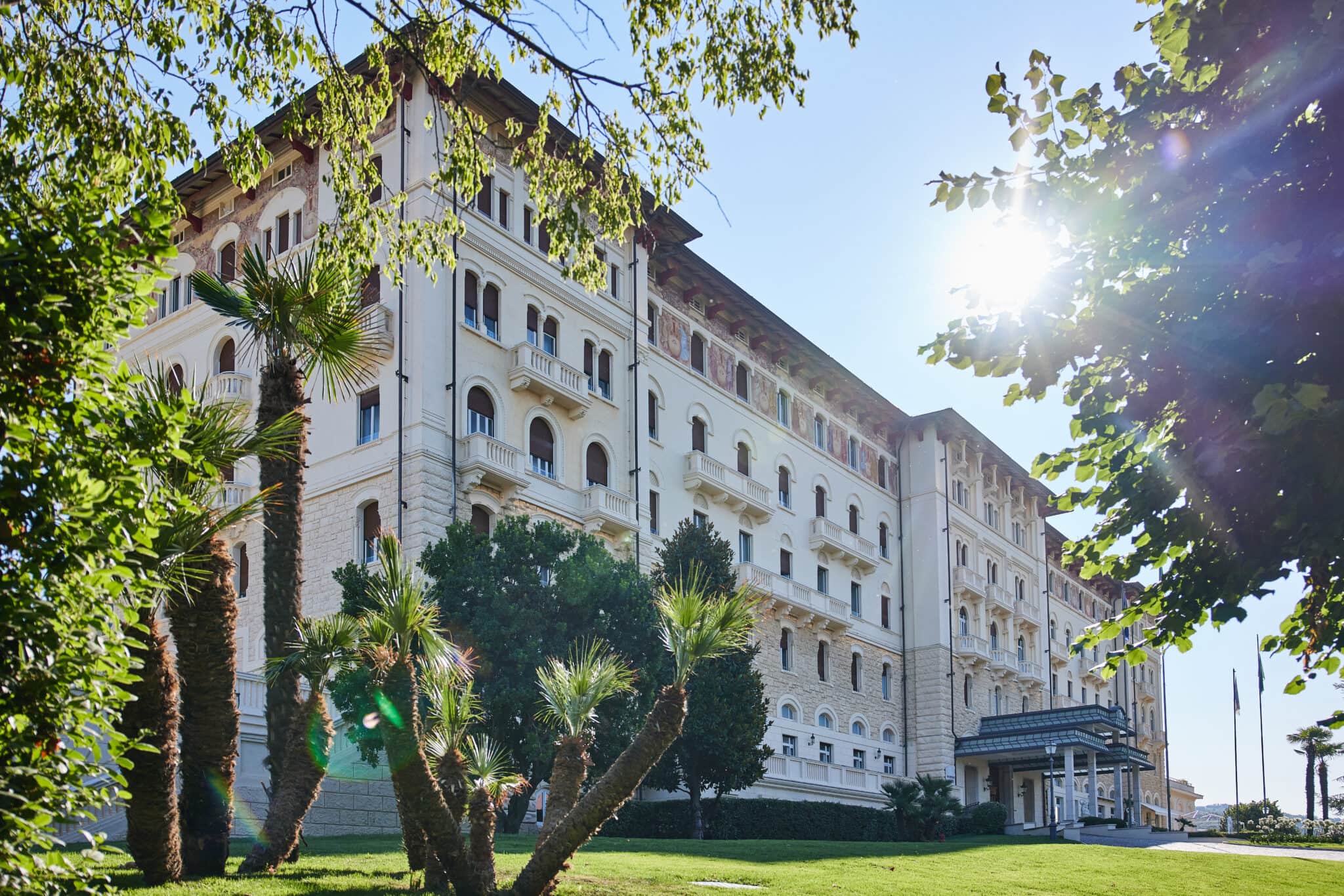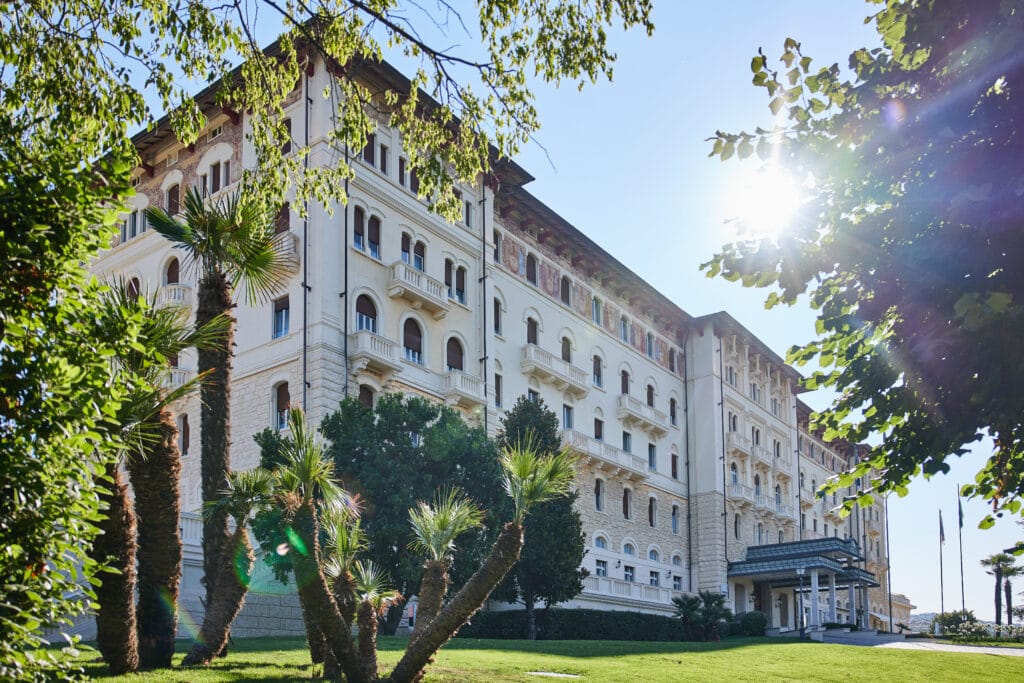 Opened in May 2021, with the ambition to become one of the world's best wellness medical retreats, Palazzo Fiuggi is set in a private 8-acre park and welcomes guests to one of Italy's most historic hotels – just 50 minutes from Rome.
The location of Fiuggi offers the ideal starting point for regeneration and rejuvenation, the two main purposes of the Wellness Medical Retreat. The Palazzo has 102 luxuriously appointed rooms and suites. The state-of-the-art spa area covers 6,000 square feet. All programs as well as the Spa Cuisine, which carries the handwriting of the three-star Michelin cook Heinz Becks, are co-ordinated individually with the needs of the guest. The prices begin with 8,900 euro per week per person. In it the accommodation, the selected program with all contained consultation, investigations, treatments as well as full board are contained.