Some moments call for something extraordinary. This crystal-clear super-premium tequila is the perfect companion for such moments: a special edition limited to 1,000 pieces, each bottle a precious, handcrafted designer object, filled with the finest tequila made from 100% blue agave and adorned with a unique Swarovski skull crafted exclusively for Padre azul. Because sometimes only the best is good enough. A true work of art that adds a touch of magic to special moments and makes them even more memorable.
Padre Azul Tequila Añejo
Aged 18 months in bourbon oak barrels.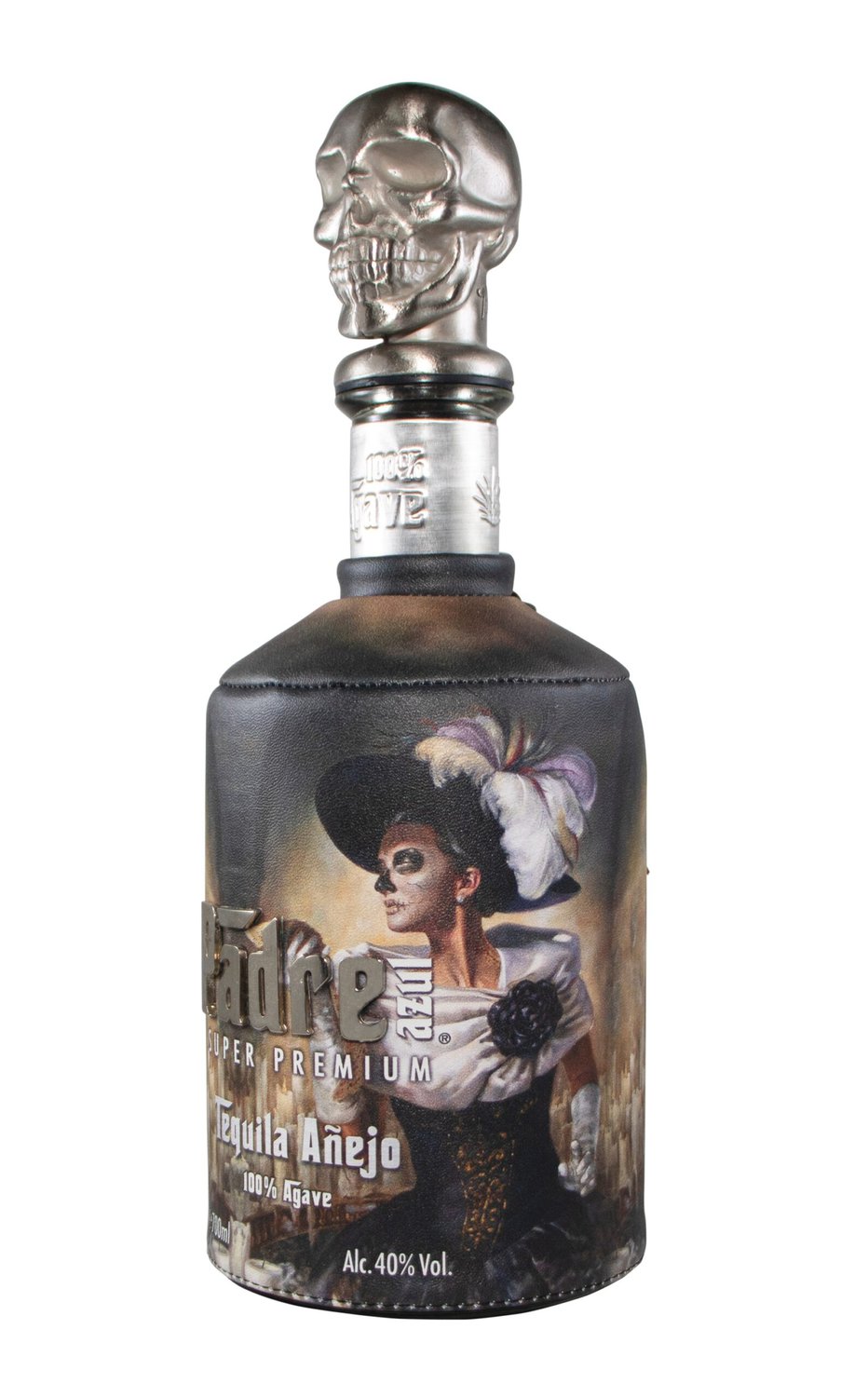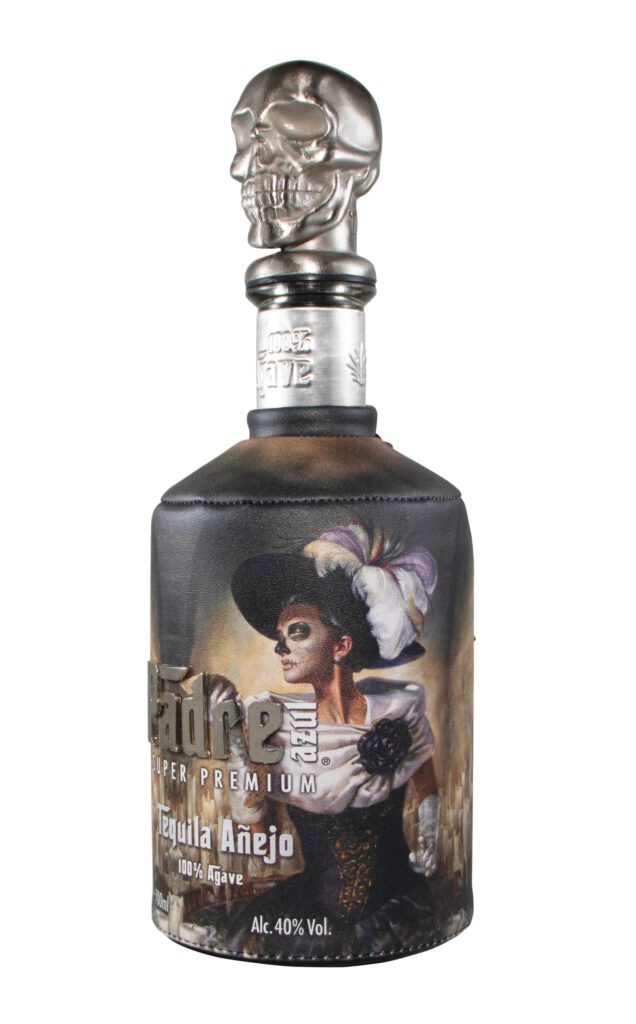 Optics:
Amber color with orange highlights and full body.
Aroma:
Aromas of coffee, burnt caramel, vanilla and caramelized nuts, followed by sweet notes of dried fruits such as cherries and apricots combined with sweet agave.
Taste:
Complex and balanced at the same time. With delicate aromas reminiscent of vanilla, caramel, chocolate, cinnamon and dried fruit. Particularly long and pleasant finish.
Padre Azul Añejo tastes best between 18 and 20 °C. It goes particularly well with a fine cigar or dark chocolate.
The artist: José Parra
Mexican José Parra comes from a true family of artists. Thus, at a young age, he discovered a love for art, and his own talent. He expanded his artistic horizons at the Art Students League of New York, studied fine arts at the University of Guadalajara, studied with Carlos Vargas Pons and Studio Gallery Parrech, and finally immersed himself in the world of marketing at ITESO University in Guadalajara.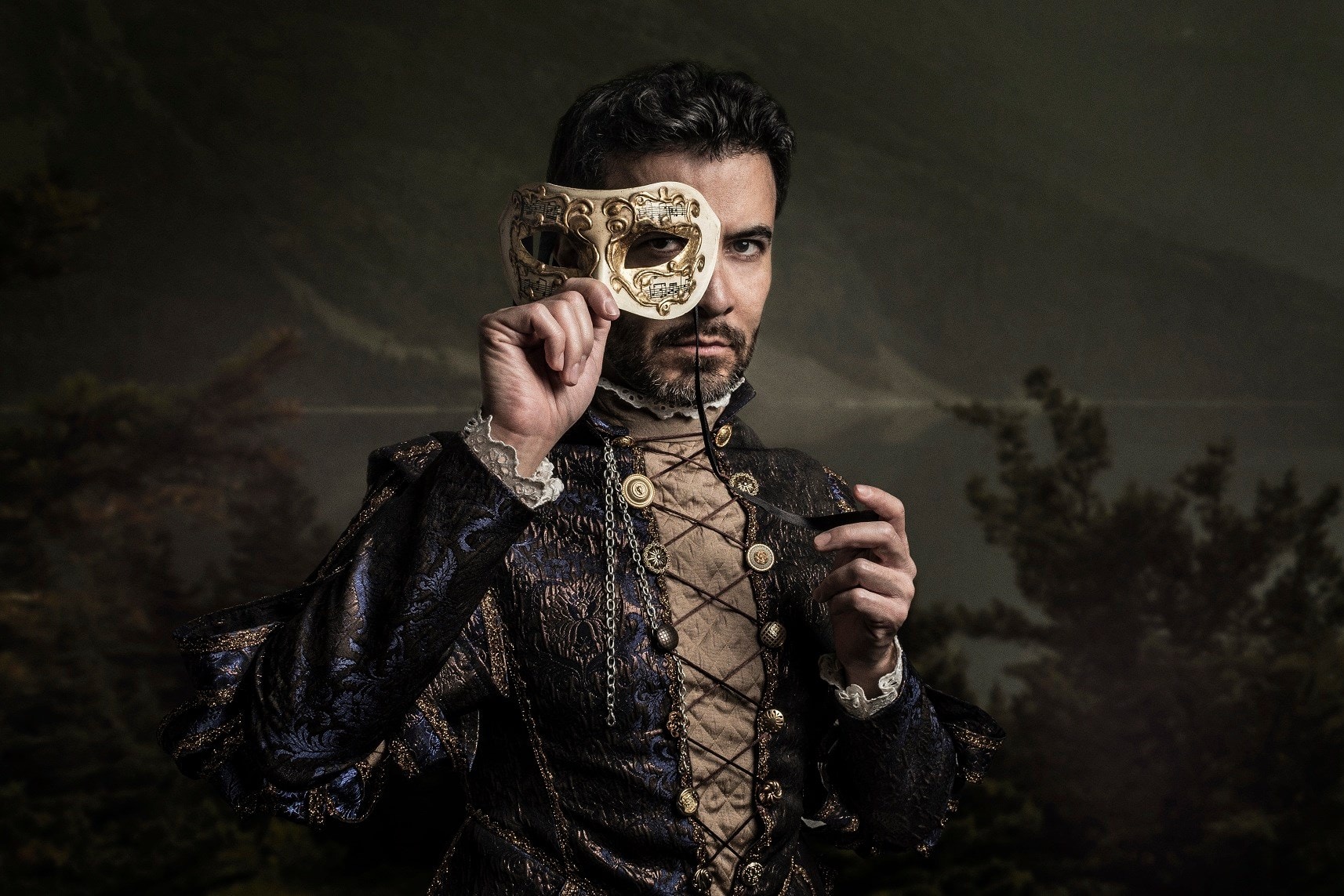 José Parra's works have been published in Mexico, the USA and Europe in various books. In addition to his native Mexico, his paintings have been shown at exhibitions in the USA, Canada, Germany, France, Italy, Denmark, the Netherlands, Poland, Colombia and South Korea. Since 2014, he has been organizing the exhibition "Lotería Mexicana" together with the French collective "Libellule" and the Black Coffee Foundation. He also participates in the projects "El Mural del Milenio" and "El Arte del Vino" of the Milenio Group, and from his hand comes a remarkable portrait of Fernando del Paso, created for the Colegio Nacional in Mexico City.
The motive: Catrina de Velas by José Parra
José Parra's "Catrina de Velas" shows a motif ubiquitous on Día de los Muertos: the famous Catrina, a traditional Mexican figure who, based on the illustrations of José Guadalupe Posada, became a cult figure in the early 20th century.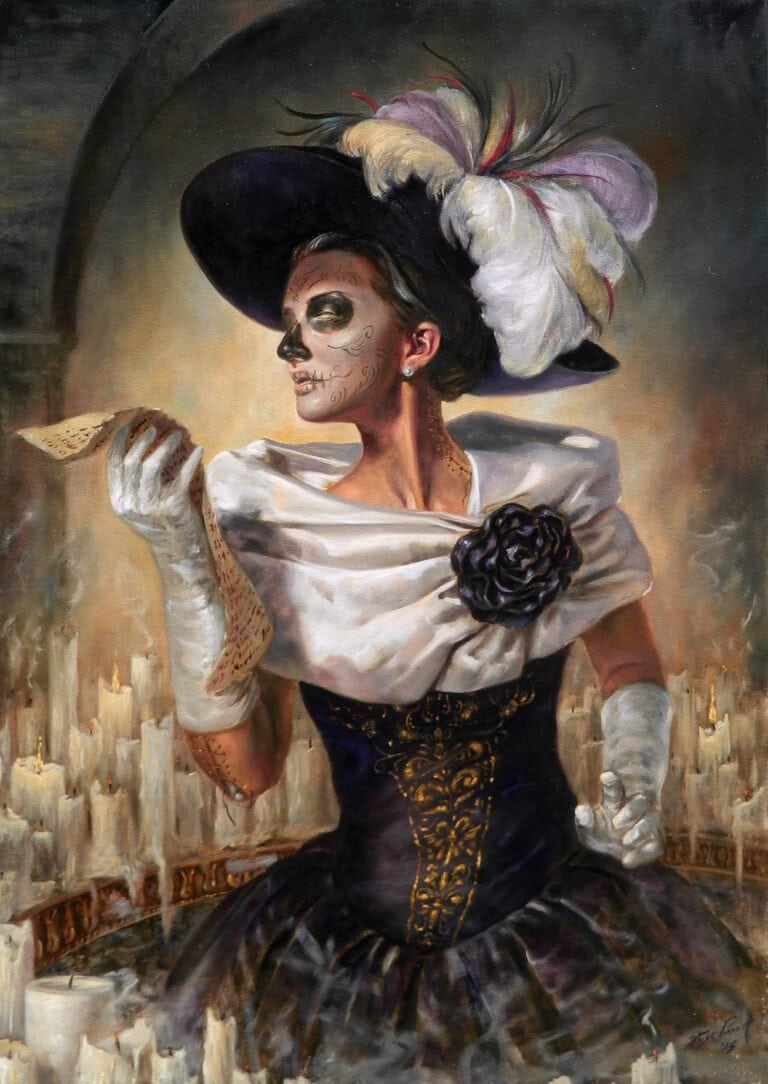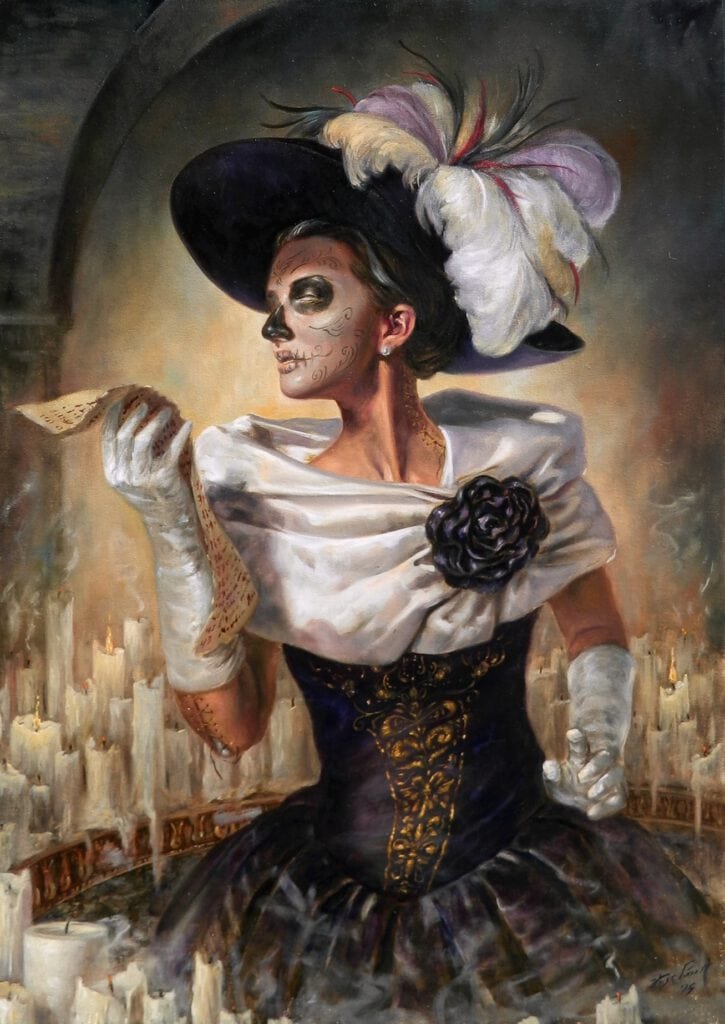 On Día de los Muertos, celebrants paint their faces in the style of this Mexican icon. But José Parra's Catrina hides a secret: Is she really one of the many who celebrate this special day dressed as Catrina? Or is the real Catrina hiding behind the elegant costume, going through the list of those who will be her guests on Día de los Muertos in the flickering light of the candles, each candle representing the life of a guest? The answer is known only to José Parra, artist from Guadalajara and creator of this mesmerizing work that immediately captivates the viewer.
Mexican way of life
Each and every bottle of premium tequila is a symbol of Mexican culture and the Mexican way of life. The most important ingredient for Padre Tequila is time: time to grow, time to mature, time to enjoy. Padre azul grows the blue agave for 8 to 10 years, steams it for 24 to 48 hours, and then ferments it for 72 to 96 hours. Finally, the Reposado ages for a full 8 months, and the Añejo for at least 18 months. They take their time. And you should, too, when enjoying premium tequilas with your favorite people.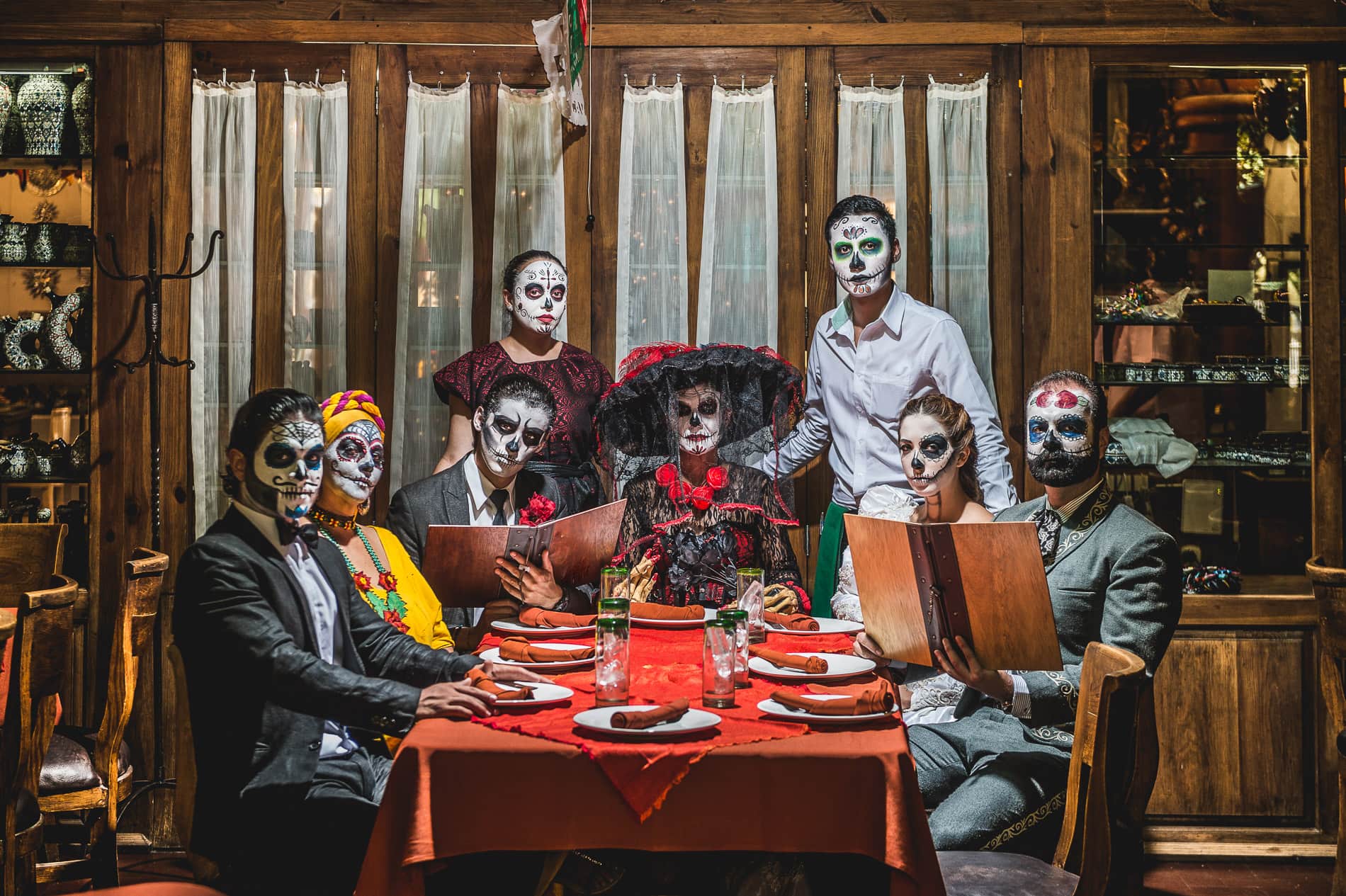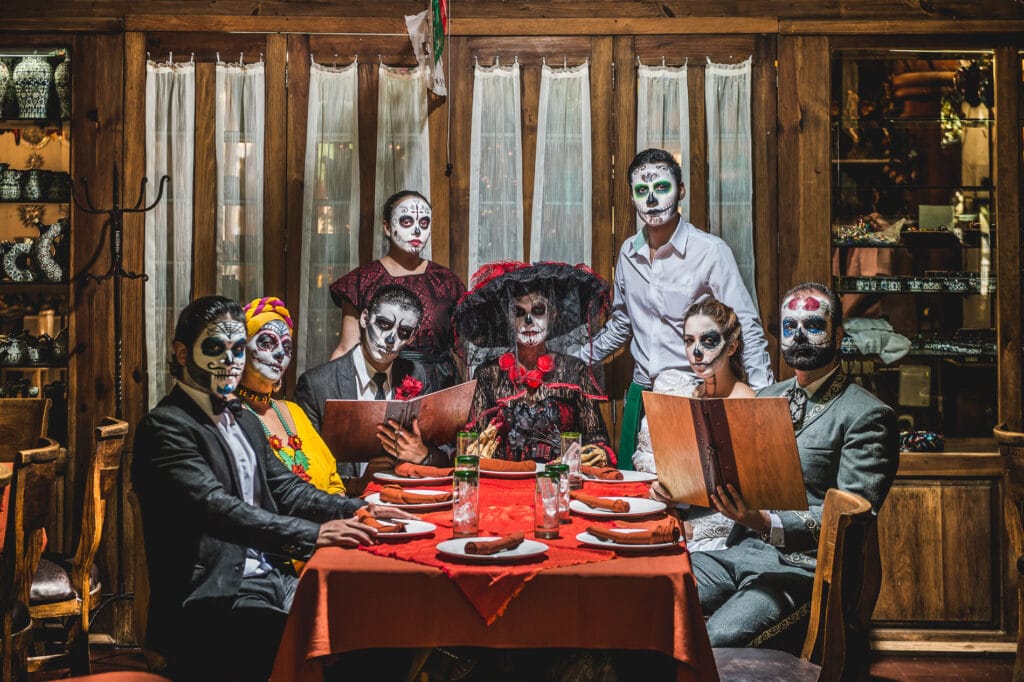 Padre Azul's goal is to produce high quality tequila that is true to its Mexican heritage. Take your time and enjoy Padre Tequila the Mexican way: in small sips and with the people who matter most to you.
---
In cooperation with: