When Antonino Sciortino was just eight years old, he began to forge iron in his father's studio. He particularly worked with 'soft' iron, which is relatively pliable and thus easier to work with. For Serax, he has designed an exclusive collection.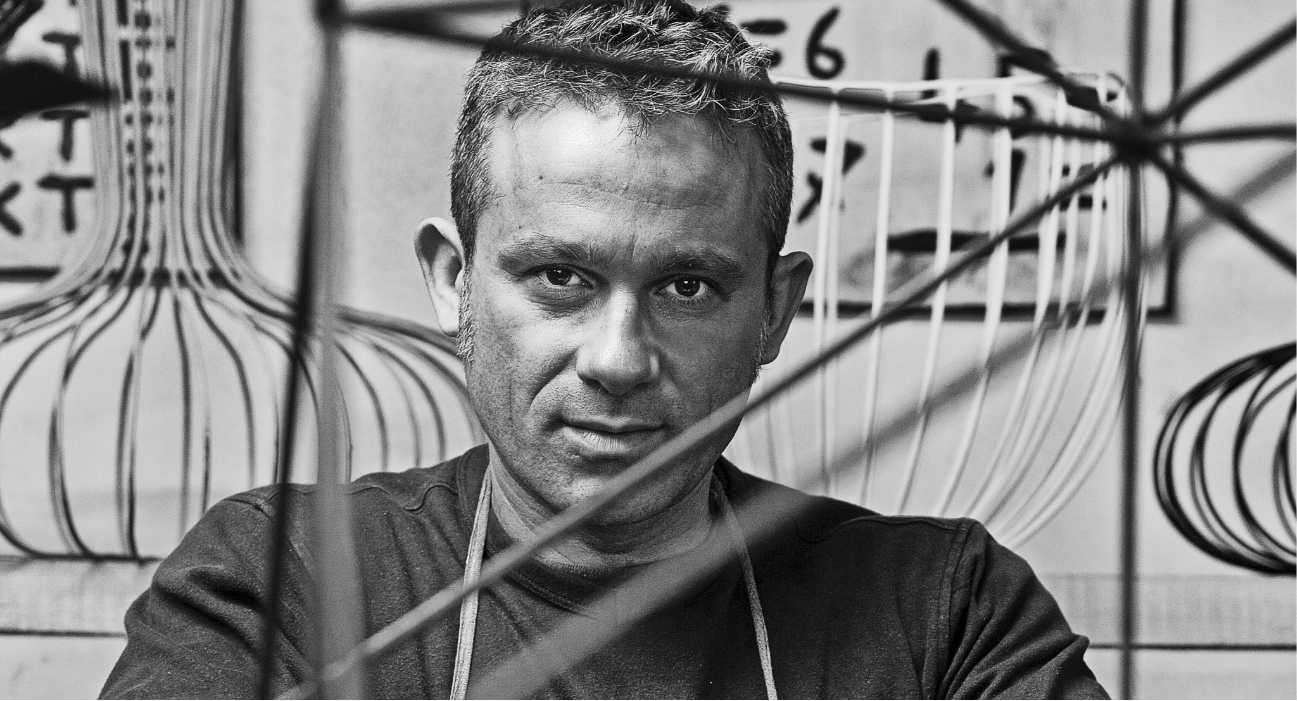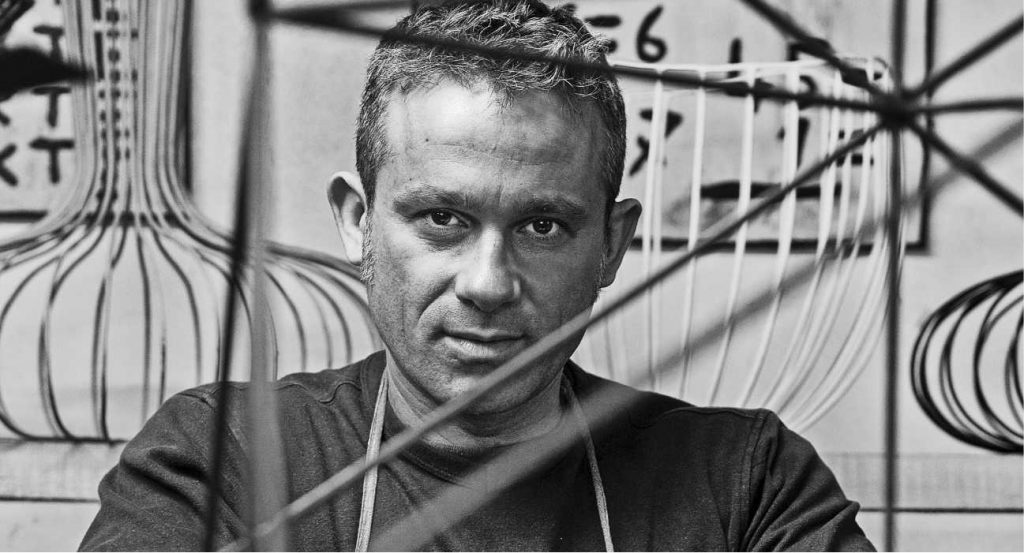 Some people simply have art running through their veins. This is also the case with Antonino Sciortino. The former dancer/choreographer not only possesses an unbridled imagination, he has also mastered the art of simplicity and style. The latter is certainly strongly represented in the Terrazzo collection. The flawlessly forged bases of the collection of tables and side tables are a reflection of his traditional craftsmanship. The unique and quirky look of the Terrazzo-Collection tabletop takes you back to fifteenth-century Venice.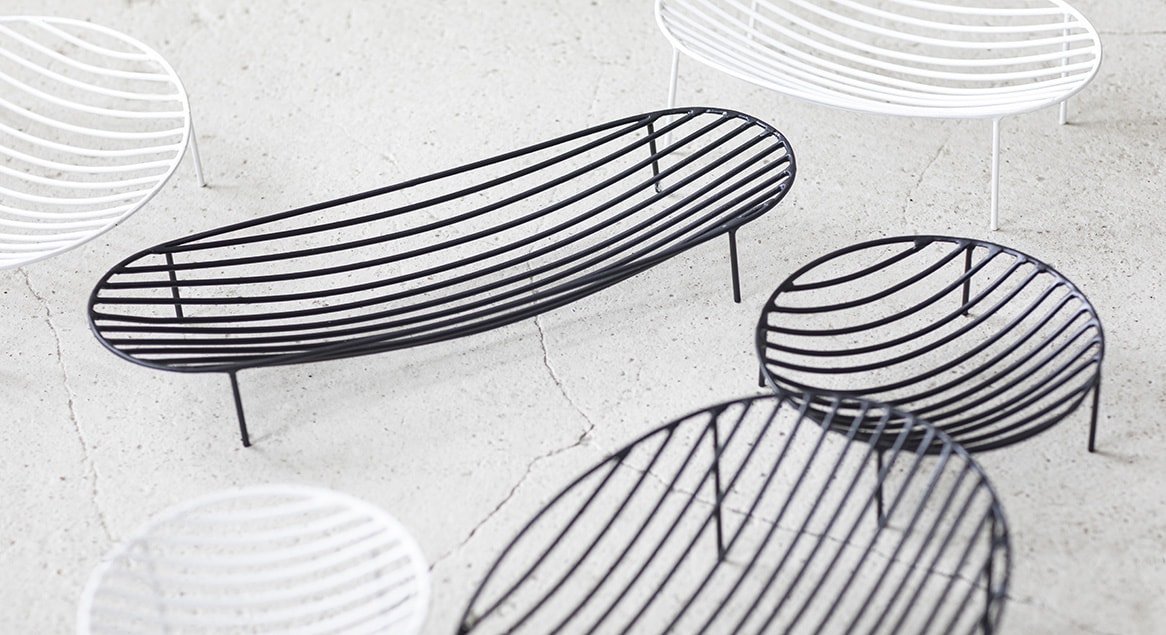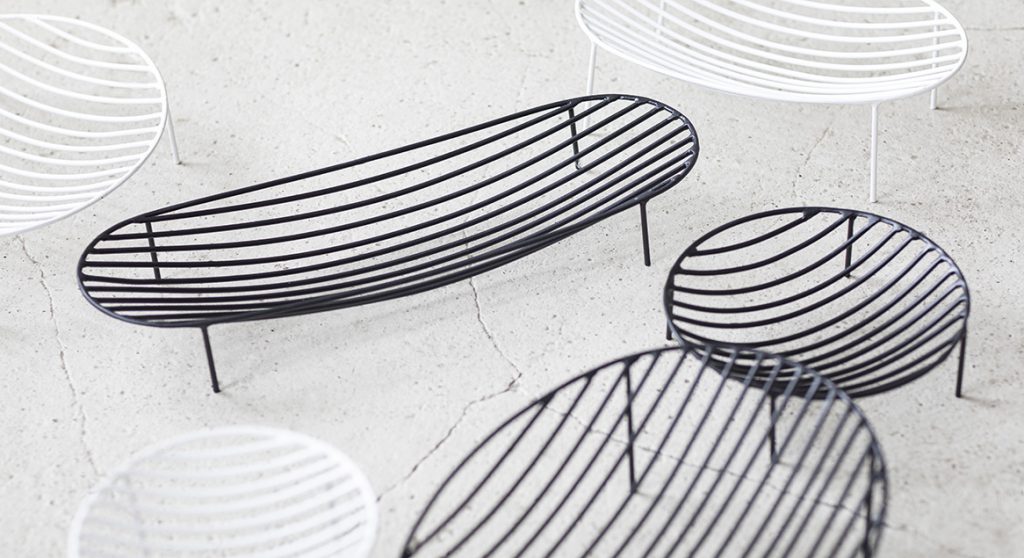 At a young age, Antonino Sciortino was often found at his brother's forge, where he was immersed in the craft of ironwork. He spent the rest of his free time at the dance school, where he would lay the foundations for a successful career as a dancer and choreographer. In 2003 he was approaching his forties and his body was increasingly sending signals that it was time to think of a life away from dancing.
Time to go back to his roots, back to iron. He moved to Milan, where he started working with iron wire, because it was easy to work with. He manipulated it in a crescendo of graceful, dancing lines into true masterpieces. In addition to his artwork, Antonino also creates interior objects and furniture, created with a recognisable eclectic craftsmanship and with the unmistaken signature of this creative and imaginative Sicilian.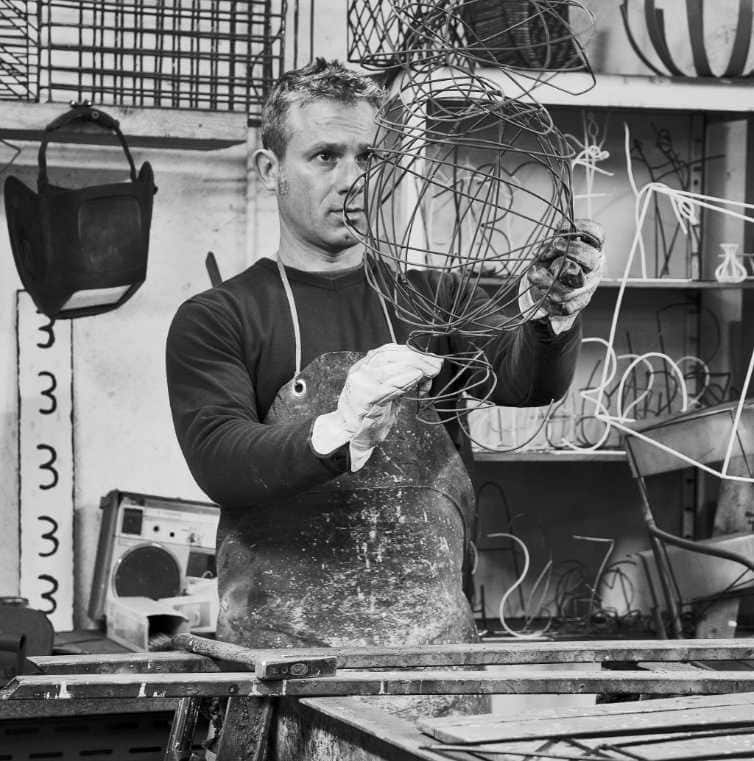 Designer Antonino Sciortino has added new objects to existing shapes and collections from the privacy of his metal workshop in the centre of Milan. The side tables and iron bowls for SERAX give off the feel of sculptures, and through their artistic finishing touches (painted with brushes and polished), they preserve the soul that Antonino aimed to give them. They will perfectly suit countless interiors thanks to their pure forms and 'vintage' tinted look and finish.
"I'm an artisan designer, I use my own two hands to work on shapes that I find relevant at a certain time. My designs are always the result of a need that I feel at any given time",

Sciortino explains.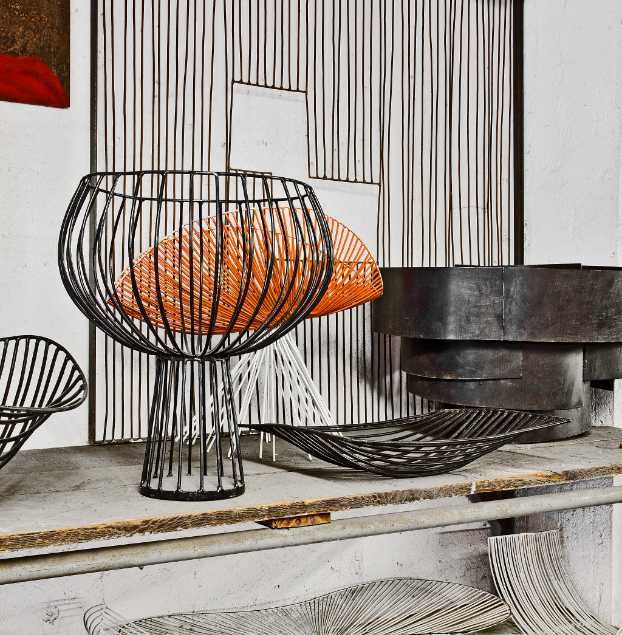 One of these needs is comfort. That is why he added arm rests to his iconic Adriana chair. Sciortino also feels the need to introduce more nature into the home, in a hectic city like Milan. The new plant stands are designed to motivate people to incorporate more greenery in their interiors. The popular Serax designer also added some side tables and platters, in his own quirky style, made from iron.
"My fascination for this material continues unabated. I started to work in my brother's forge as a teen and I continue to work with iron on a daily basis. I find the resilience and strength of this material very appealing, as well as the simplicity that it exudes. Something that we appreciate in today's interiors, I think."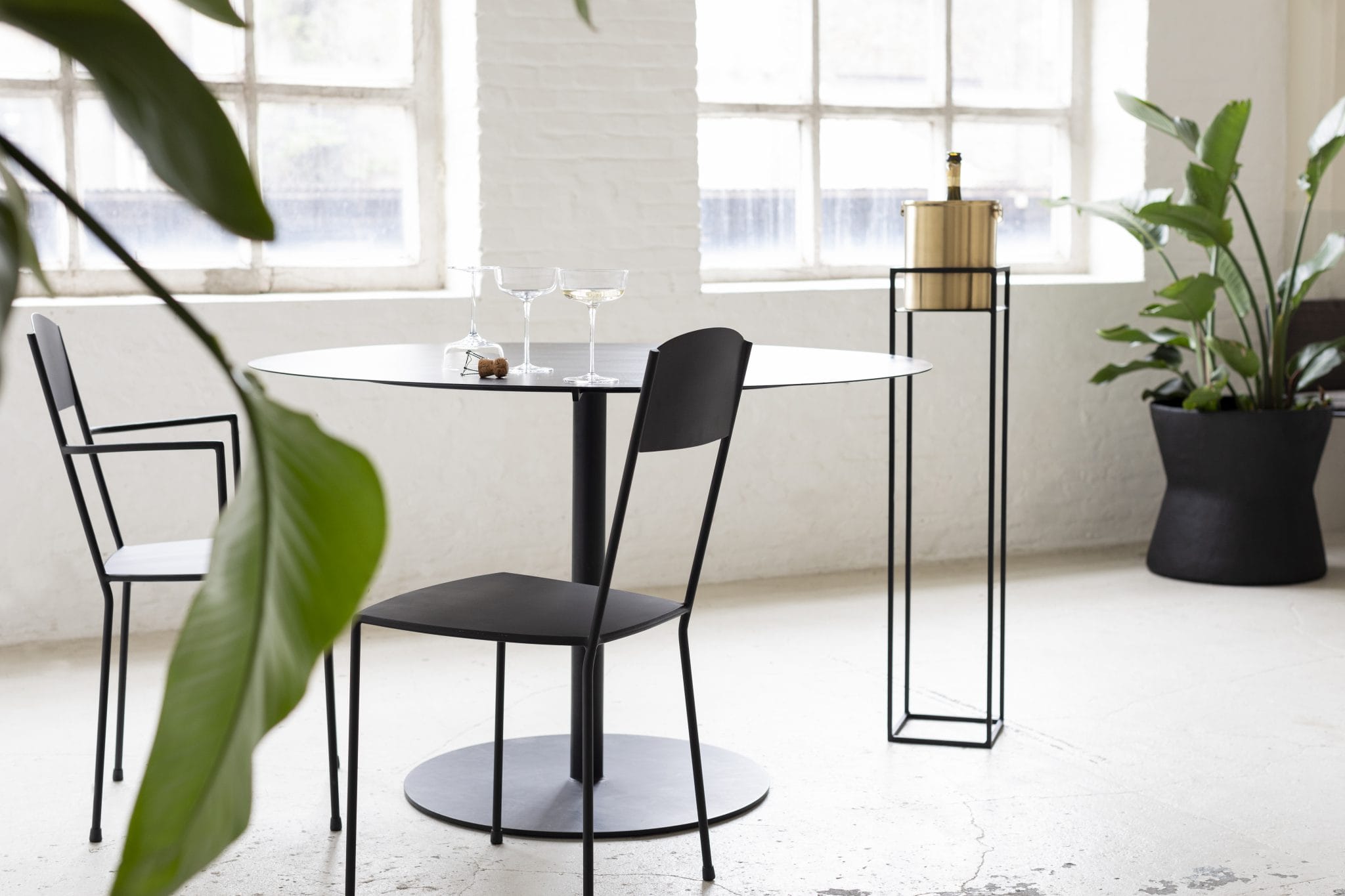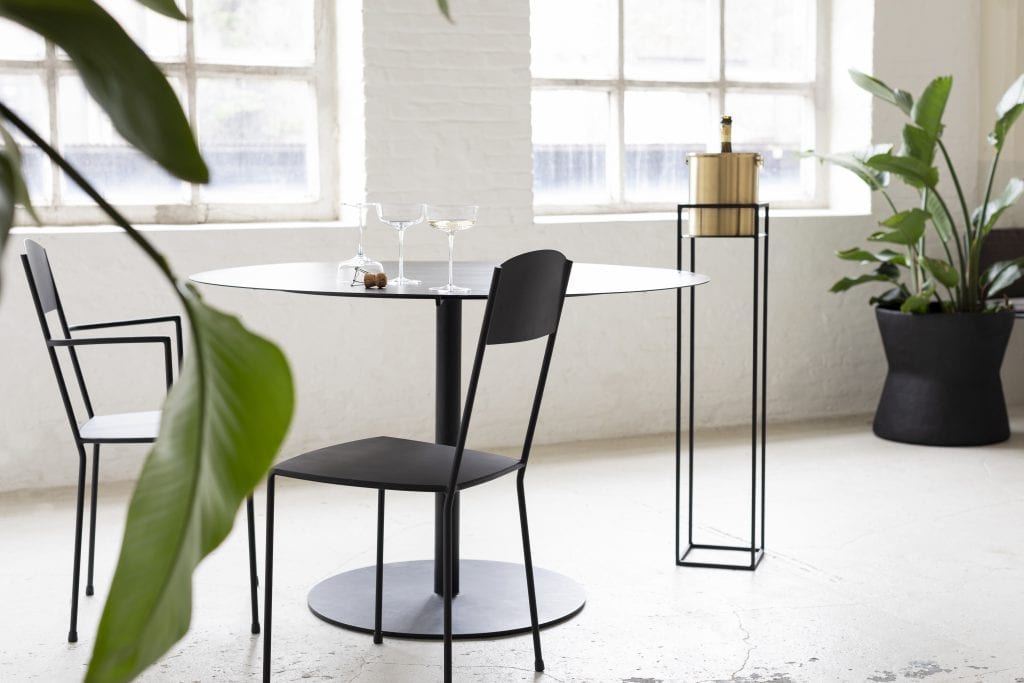 Antonino Sciortino's understated designs are the perfect receptacles for fruit, vegetables, or interior design accessories. These bowls and dishes literally place their contents on a pedestal, raising them for everyone to see on slender legs. The various gradations of curvature – from rounded to a more pronounced oval – mean you can also mix and match the Nana bowls and dishes.
Designer Antonino Sciortino has added a series of Filippo side tables to the collection, to incite users to combine their shapes and colours. Sciortino's tables, with their typical steel wire structure, are available in round, square and oval versions, in various hues of grey, ochre and black. They can be combined, depending on the interior or the occasion, into simple or more playful combinations.
Although designer Antonino Sciortino lives in central Milan, plants play an important role in his own home interior. He now combines this passion for nature with his passion for ironwork in these Vasaro plant stands. These elegant, black stands come in two heights so users can incorporate plants at varying heights in their own private jungle.
The Stresa armchair owes its name to Antonino's beautiful childhood memories of the Sciortino family holiday home in the picturesque village of Stresa on Lake Maggiore. The small armchair from the 1950s in which his father often dozed off in the afternoon after lunch, or where his mother used to do her embroidery in the evening. These memories are almost tangible in the graceful black steel bar frame and the soft cushions.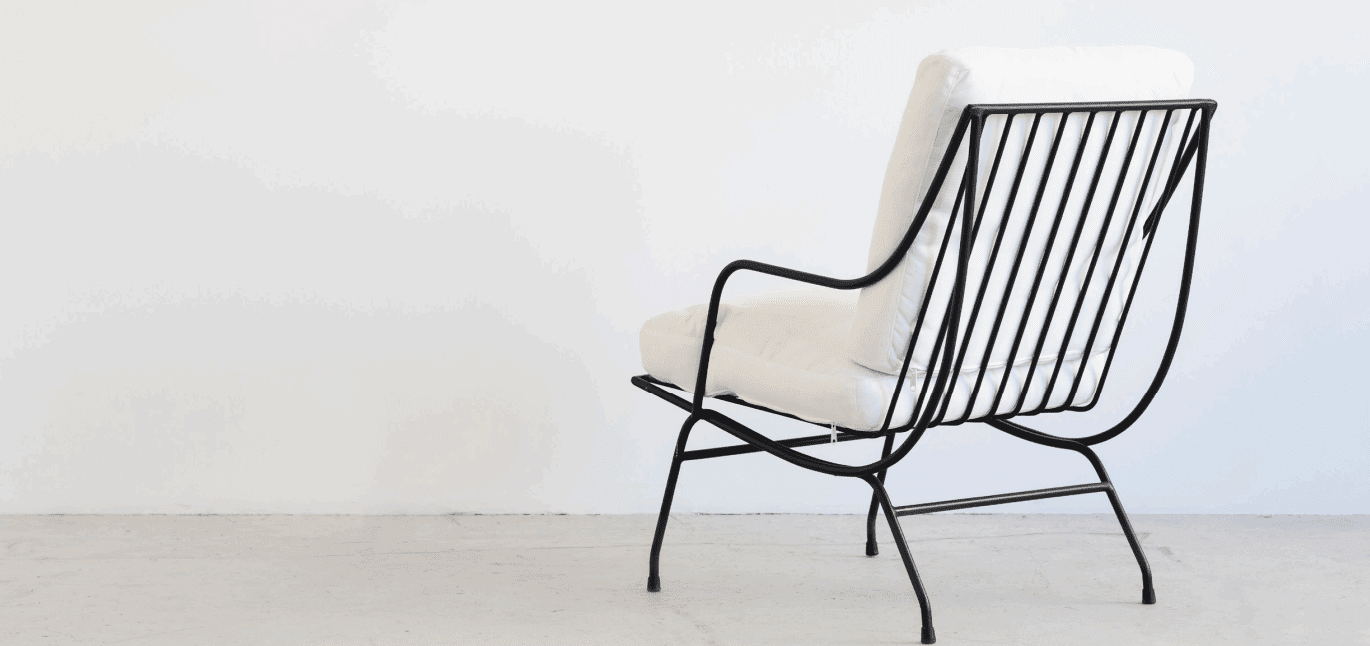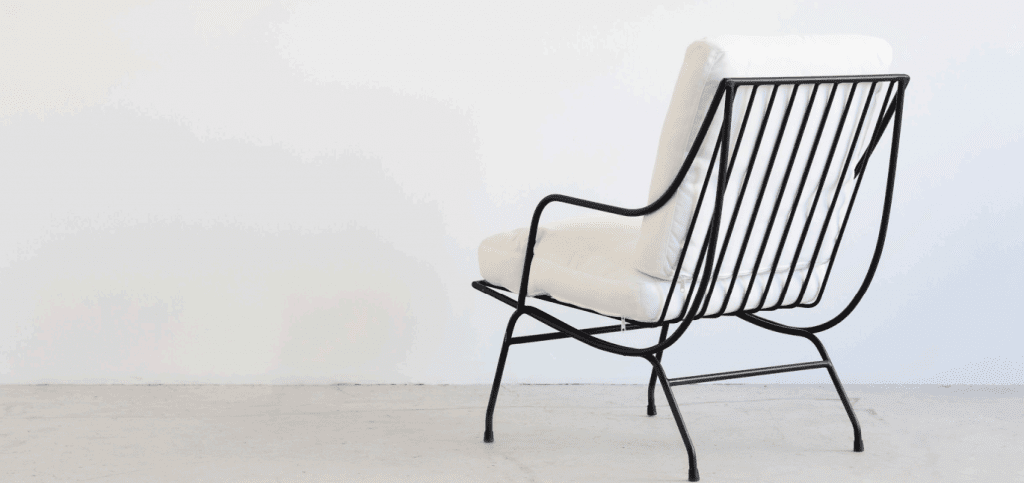 About Serax
Serax makes a home look more beautiful, adds personality to interior, and creates unforgettable moments at the dining table. They only work with passionate designers all over the globe. From Vietnam through Antwerp to Portugal, the products are manufactured exclusively by skilled craftsmen who respect the basic idea of each design. The collections are unique in shape, material and style. Serax is a daily search for beauty, for good things that add value to living and create a home that brings happiness. To experience, to share, and to discover. Axel Van Den Bossche – CEO & Founder Serax
Serax >> online
Photos >> SERAX