On the occasion of Fuorisalone, from September 5th to 10th, Matrix International presented the extraordinary Arabesk armchair and the new homonymous sofa interpreted by the creativity of Simone Guidarelli.
35 years passed since the idea's conception that gave birth to Matrix International: to preserve modernist culture, respecting its complexity as it bridges art and applied arts, to bring it to attention and make projects never put into production available to the general public. This is why archives and private collections' researches have been key as well as the heirs' collaboration of great architects who wrote the first pages of modern design since the 1920s. A journey that has merged into the CODICI collection. In addition to this, simultaneously over the years, the Tuscan company has built a personal contemporary repertoire.
The Arabesk armchair
But it is exactly from CODICI collection that Matrix presents itself at Fuorisalone 2021, dressing up with novelties "Arabesk", the original armchair designed by Folke Jansson, Swedish sculptor, ceramic painter and designer.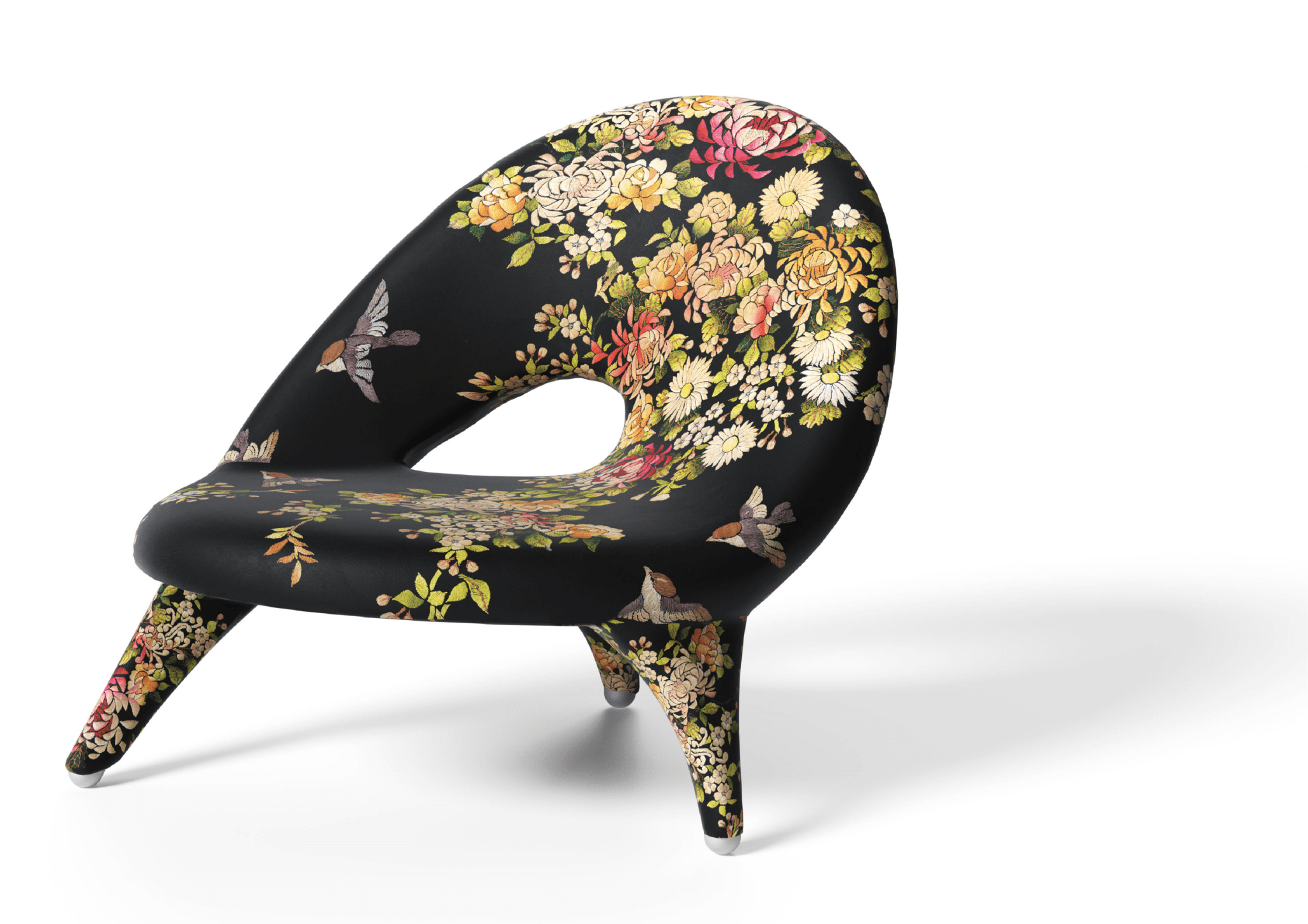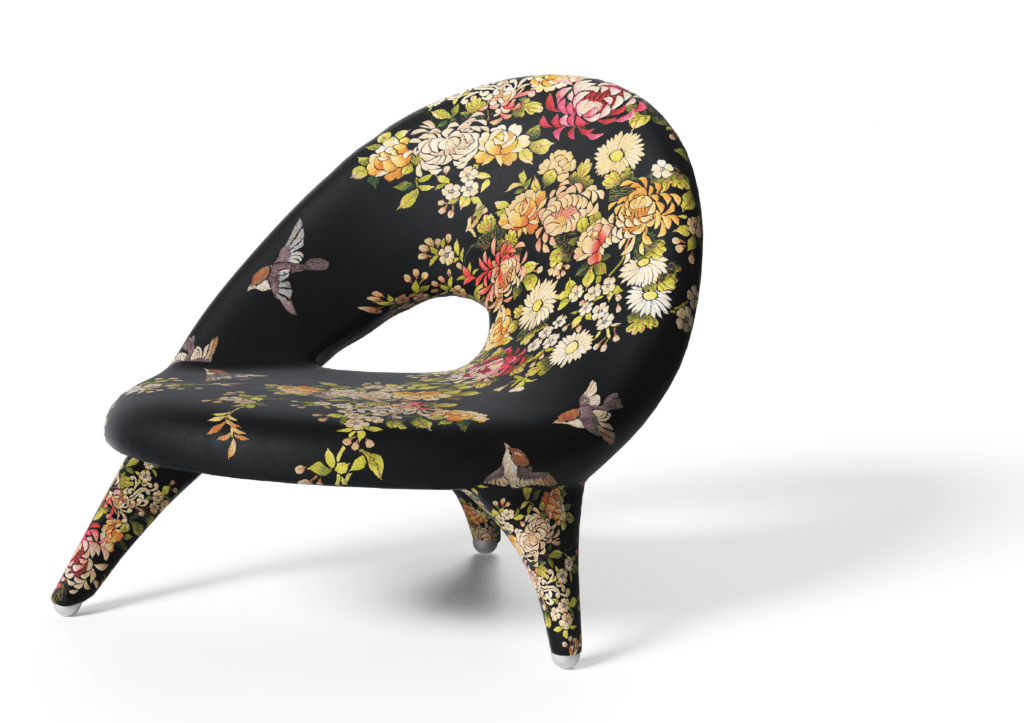 It was 1955 when the armchair was presented at the Gothenburg Exhibition Show, breaking down the wall of the linearity of the design conceived up to that moment, with sculptural, soft and enveloping lines. Since then, a project of constant success and which today finds a new allure by being covered by the creativity of Simone Guidarelli, an artist with a fervent imagination who creates his own dimension of reality with his exclusive audacity, daring and breaking down the schemes with irony and style.
The creative suggests the customization using the elegant Tree of life print, a floral decoration by Simone Guidarelli Walldesign, a pattern that comes from researches on ancient Chinese embroideries of the 1920s.
The Arabesk Double sofa
In addition to the classic Arabesk armchair, it's presented also the new Arabesk Double sofa, with its original mask shape, also designed by Folke Jansson in 1955 but produced in very few examples, one of which is exhibited at the National Museum in Stockholm while the few others belong to private collections. Matrix International decided this year to extend the production rights, renewing its environmental significance: the circular economy is in fact achieved in design, thanks to the collaboration with r3direct, a Tuscan company that created the shell using post-consumer recycled plastic obtained from plasmix, a material transformed by Revet.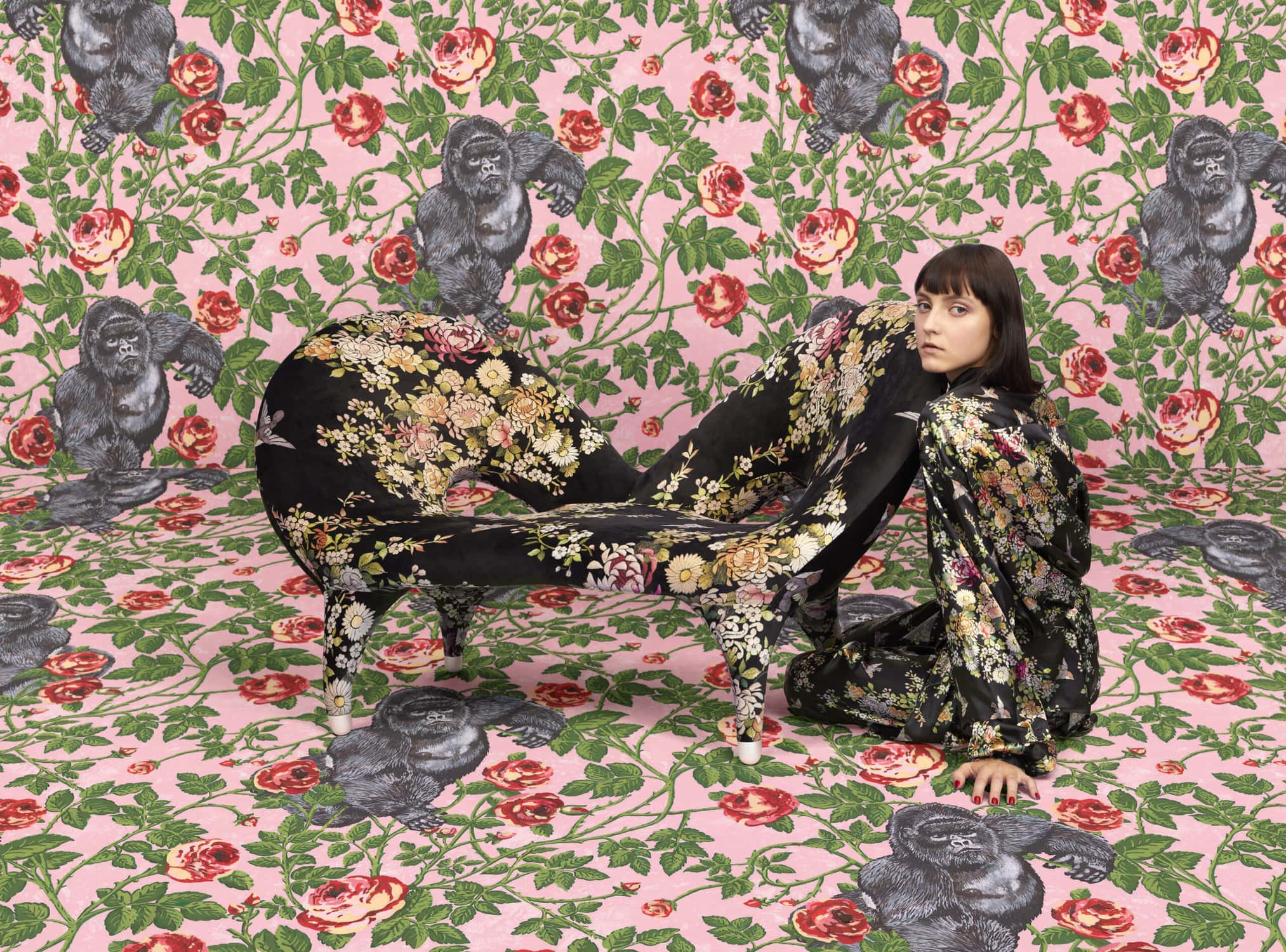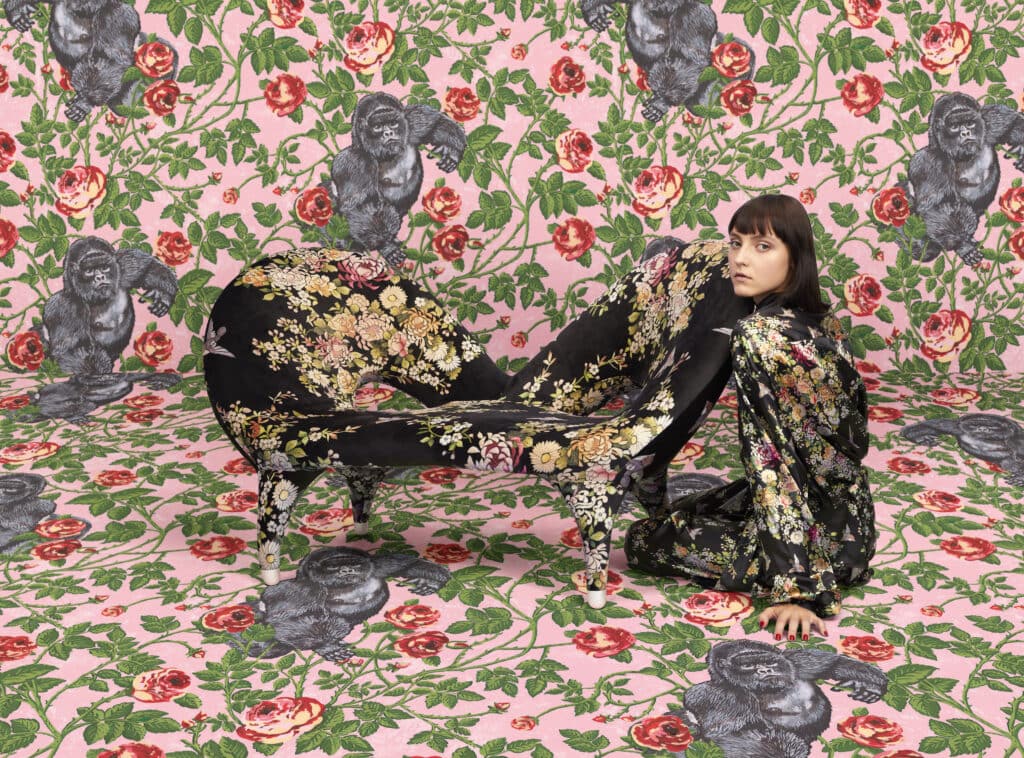 Plasmix is ​​a mix of recycled plastics which, thanks to cutting-edge 3D printing technologies, gives life to durable, valuable, customizable and absolutely green creations. The sofa as well as the armchair, is covered by the Tree of life by Simone Guidarelli Walldesign; the result is a piece of furniture in which elegance and style blend with durability and sustainable value.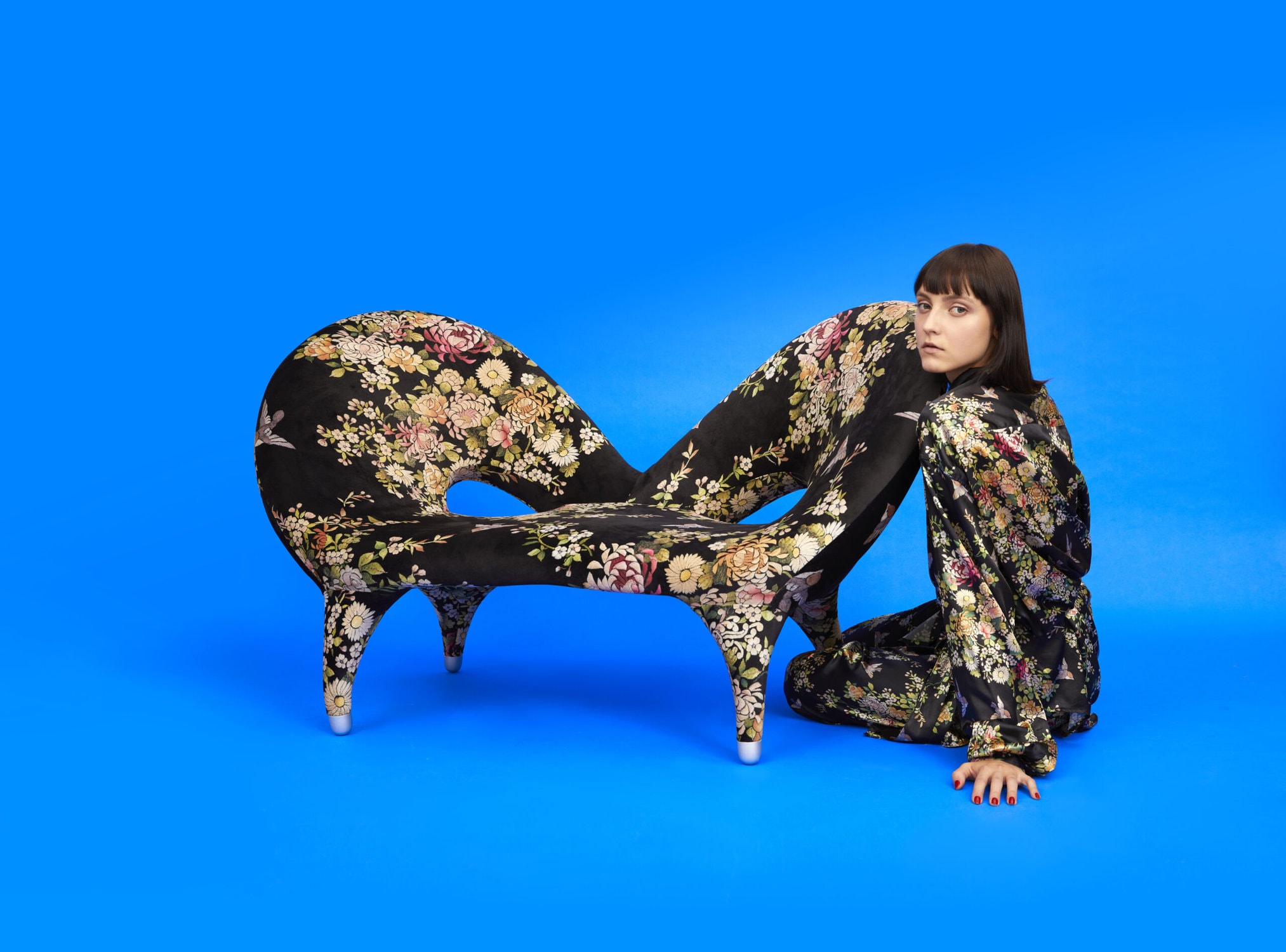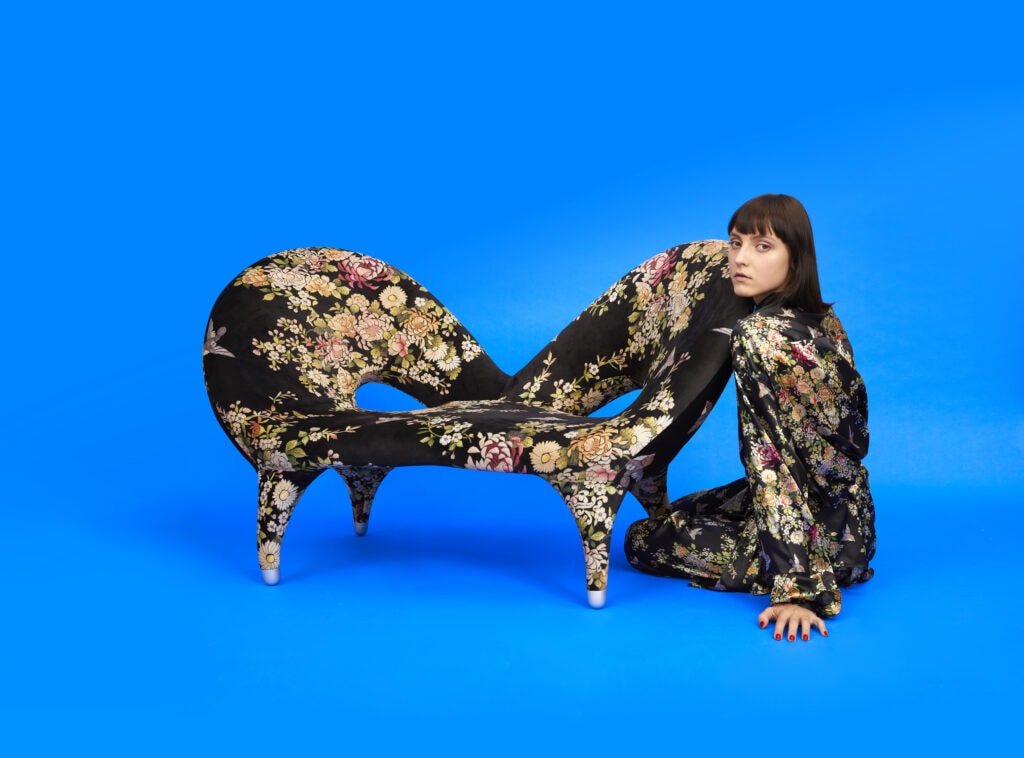 Arabesk and Arabesk Double represent the design complement which, thanks to the particular shape and the design rich in details, furnish the spaces with style and functionality.
---
About Simone Guidarelli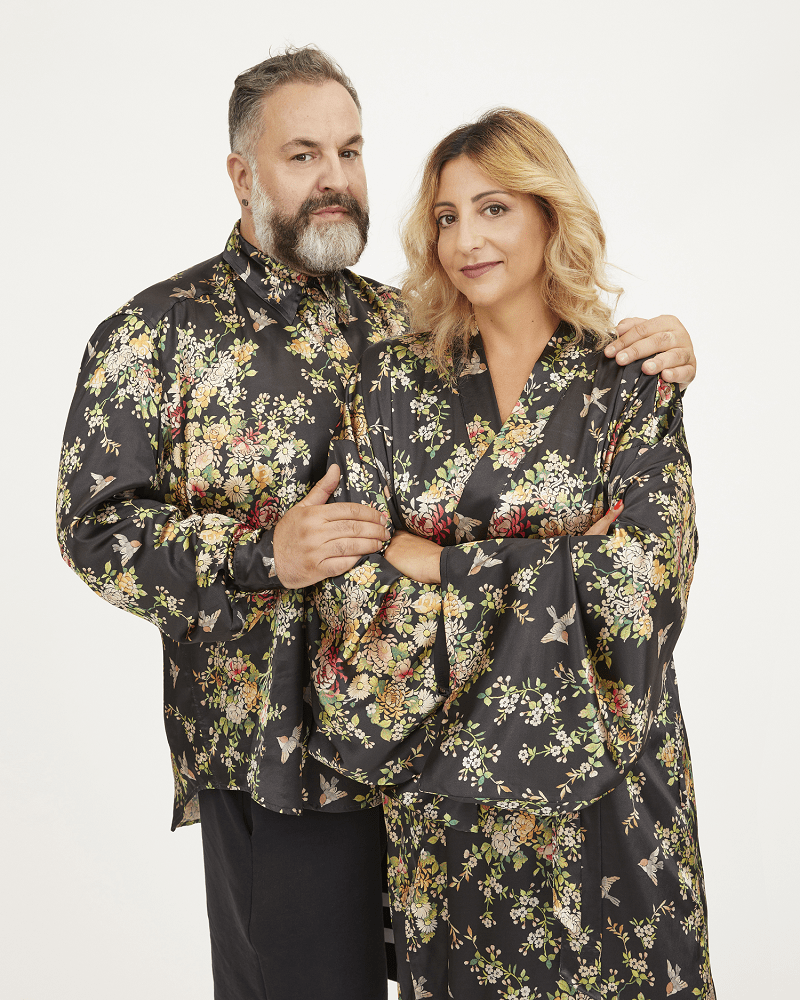 Simone Guidarelli is a visionary creative with incredible facets. Different worlds merge and get mixed, in sequences of images, stories and lives. Every extraordinary skill must be nourished: like in a theatrical pièce, a person and a character evolve onstage. in Milan Simone covers the roles of fashion editor, artistic director, image consultant and stylist, leaving his signature on over seventy covers from Vanity Fair to Glamour Italia. He manages to read through bodies and understand the needs of great photographers such as David Bailey, Patrick Demarchelier, Giovanni Gastel e Douglas Kirkland. Not least, his activities as Creative Director for the video projects of important international brands, and as stylist for celebrities from Milan to Los Angeles. Dynamic and eclectic, he has launched his e-commerce with his clothing and accessory collection and his sophisticated wallpaper and has undertaken several collaborations both in the fashion and lifestyle realm, such as those with Bentley, K-Way, Elisabetta Franchi, and in that of the field of beauty, with Campomarzio70. A tailor with a fervent imagination he embroiders with his exclusive audacity his dimension of reality, capable of breaking schemes with irony and style.
Photo: Simone Guidarelli e Cristina Cappelli (Matrix International)
About r3direct: from re-use to eco-design with 3d printing
Over 50% of the plastic packaging used for consumer goods will end up in waste-to-energy plants or incinerators and therefore cannot be used again. This so-called "plasmix" is the most difficult type of plastic waste to recycle. In Coreglia Antelminelli, in the province of Lucca, in a corner of Tuscany nestled between the Apuan Alps and the Tuscan-Emilian Appenines, three experts, Cristiano Cavani, Stefano Giovacchini and Marco Paganucci, have come up with a solution: thanks to additive manufacturing this plastic can be re-used. The polyolefin component in plasmix is used in the 3D-printing of large-scale designer objects.
It is from this concept that the "r3direct" was created, a company which designs and produces beautiful, long-lasting and sustainable objects using 3D printing and material obtained from plasmix.
R3direct uses recycled plastic sourced from differentiated refuse collections in Tuscany. It has a research and development project in conjunction with Revet, the company responsible for collecting, selecting and recycling waste packaging and employ's Revet's granular product in its 3D printing process.
About Revet, circular economy made in Italy
Revet Spa manages the collection, selection and recycling of the materials coming from the separate collection of plastic, glass, aluminium, steel and Tetrapak packaging as well as from the industrial and manufacturing activities in Tuscany.
Since 2013 Revet has recycled the polyolefin component (polypropylene, high and low density polyethylene) extracted from plasmix. The granule obtained from the recycling of these post-consumer packaging has high technical characteristics. It can be compounded with some additives (such as master dyes, mineral filler, virgin polymers and flame retardants) and it can be processed by injection molding, and it also finds a lot of applications in additive manufacturing and rotational moulding sectors. Using the revet granule for the production of objects avoids the consumption of virgin material and reduces CO2 equivalent emissions, giving to customers a strong and consistent message in terms of environmental sustainability and circular economy.
The industrial project of Revet also involves Alia spa as its majority shareholder (51%) in addition to the main providers of the waste integrated cycle in Tuscany (Sienambiente Spa, 13,39%) and in Italy (Montello Spa, 30% and Idealservice soc. coop. 4.44%) as its members.
About Matrix International
"The past is never dead. It's not even past." [William Faulkner] No better words can describe the timeless value of the authors that contributed to the transition of architecture towards modernism at the start of the 1900s. Up to the 1950s, these generations of architects and designers systematized the language and then revived it, giving life to innovative experiments in form. Since 1984 Matrix has preserved modernist culture, respecting its complexity as it bridges art and applied arts. It has produced design objects created by the protagonists of that age and made them accessible to an increasingly aware and informed public. Matrix's business adventure has always had a single common denominator: giving life to projects never realized at the industrial level. Concurrently, Matrix has built its own contemporary repertory, made up of furnishings that deeply reflect its modern cultural heritage. Matrix's collections express unique identities, but originate from the same faith in the opportunity to build the design of the future on the heritage that modernism has conferred.
Photos: Matrix International