If bread would have a home town, it would probably be the Atelier MARTIN AUER. Since 1688, bread has been baked by hand here in Graz. It is even rumored that in 1347 the first bread was already taken out of the oven. With more than 650 years of bread history, times may change, but good craftsmanship at the Martin Auer Bakery does not!
Doing better every day
The feeling of biting into a freshly baked loaf of bread – happiness sums it up quite well!
In every Martin Auer bakery you can be sure that even the bread feels comfortable in its own environment. A happy bread, so to speak. To guarantee this, for over 650 years now, the bakery Martin Auer has been thinking about what bread rellay is. What bread is made of and how it is baked. What should go into bread and what should not. How to cut it, what to spread on it, what to make of it and how to eat it.
And to keep up with the times and make the best of it every day, recipes that have been around for a long time are refined or reinterpreted. In addition, new recipes are constantly being worked on and experimented with in the bakeries. At first glance, Martin Auer's breads look very different, but they have one thing in common – from Burgenländer to whole spelt: they are all organic, vegan, lactose-free and egg-free. But made from real natural sourdough. And what has always been completely dispensed with are chemical ingredients and artificial additives.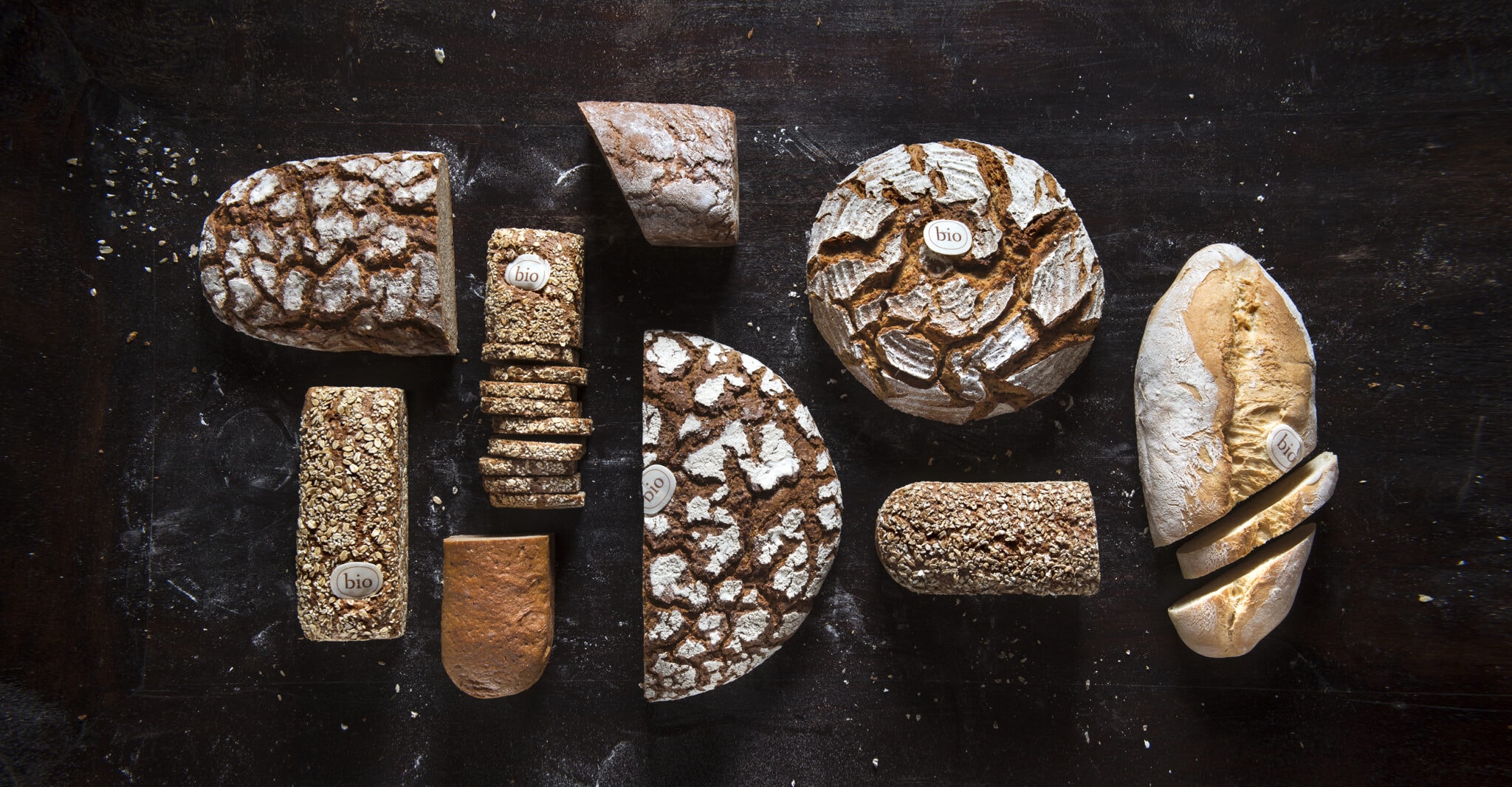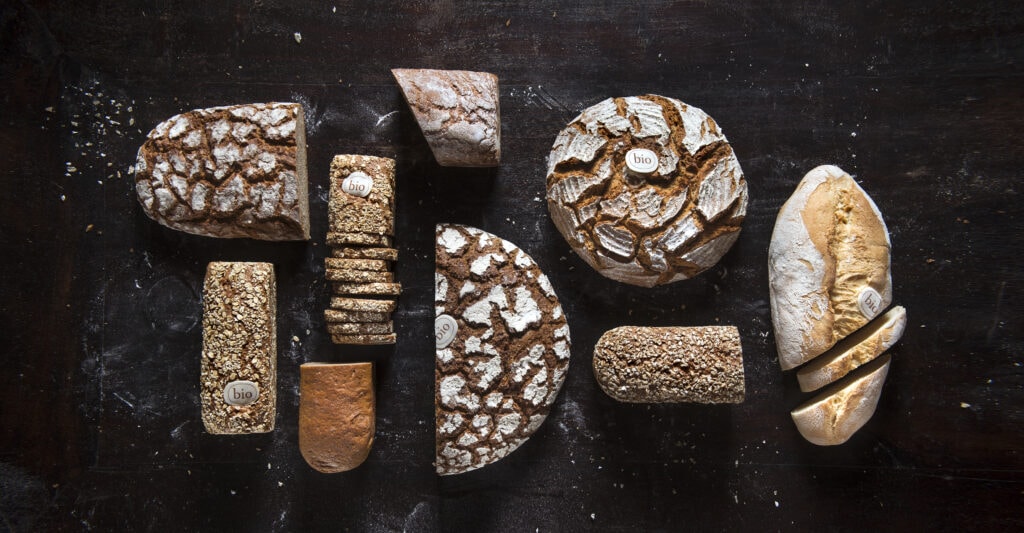 Yesterday's bread is tomorrow's happiness
You don't have to throw away bread from the day before. With PANE, Martin Auer has made it his goal not to become another member of the throwaway society and to give something to the people who need it more urgently. At PANE, bread from the previous day is sold at half price, and the entire proceeds of this sale go to people in need. Projects such as "Steirer helfen Steirern" or "Von Mensch zu Mensch" are supported. A real win-win-win situation – happy people, happy customers and a happy Martin Auer.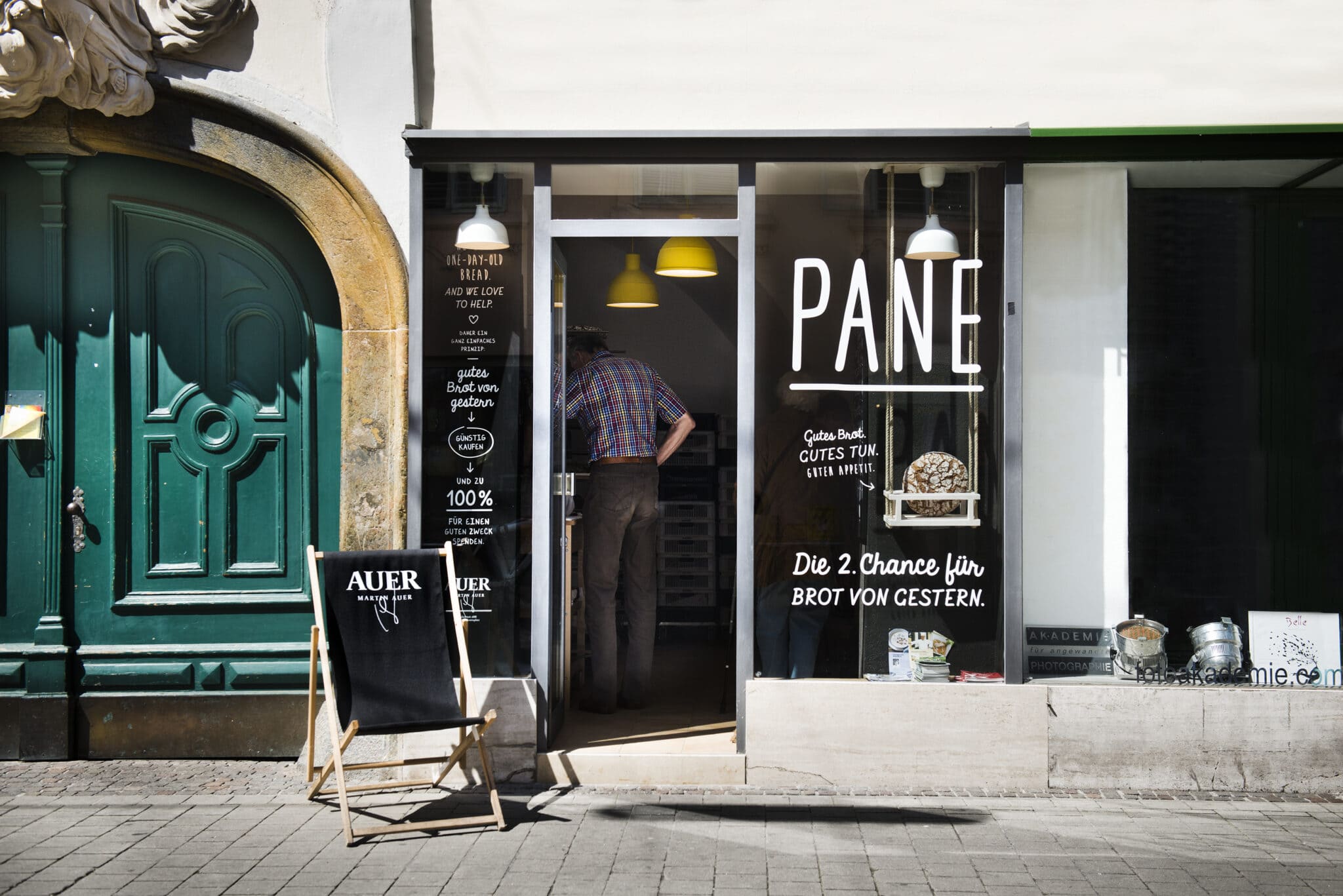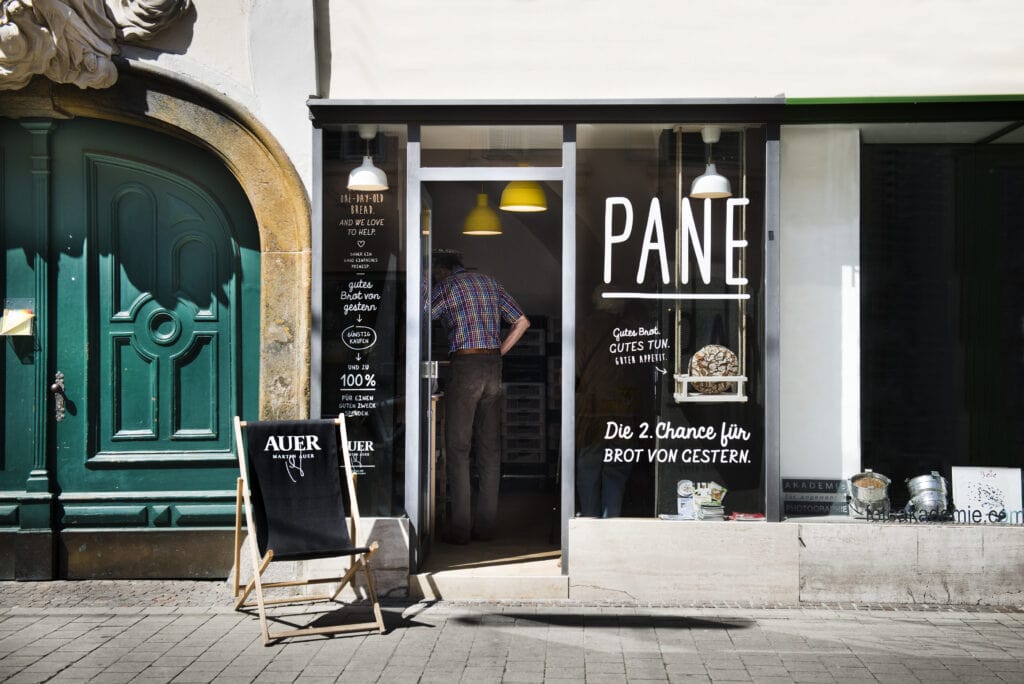 With the great help of volunteers and members of Malteser as well as friends and family of Martin Auer, the concept PANE could be launched and now can be found from Tuesday to Sunday from 9 am to 1 pm at Mariahilfer Straße 11 in Graz.
Central Point of Brotgenuss
Since 2013, Martin Auer has been running a snack bar in the center of Graz that is tastefully out of the ordinary: die Brotküche
In the middle of Jakominiplatz, between stores and streetcar tracks, you'll find super soups, fine spreads and the best bread, of which everyone can take a slice. It's hard to miss in any case because of the irresistible smell of freshly baked bread.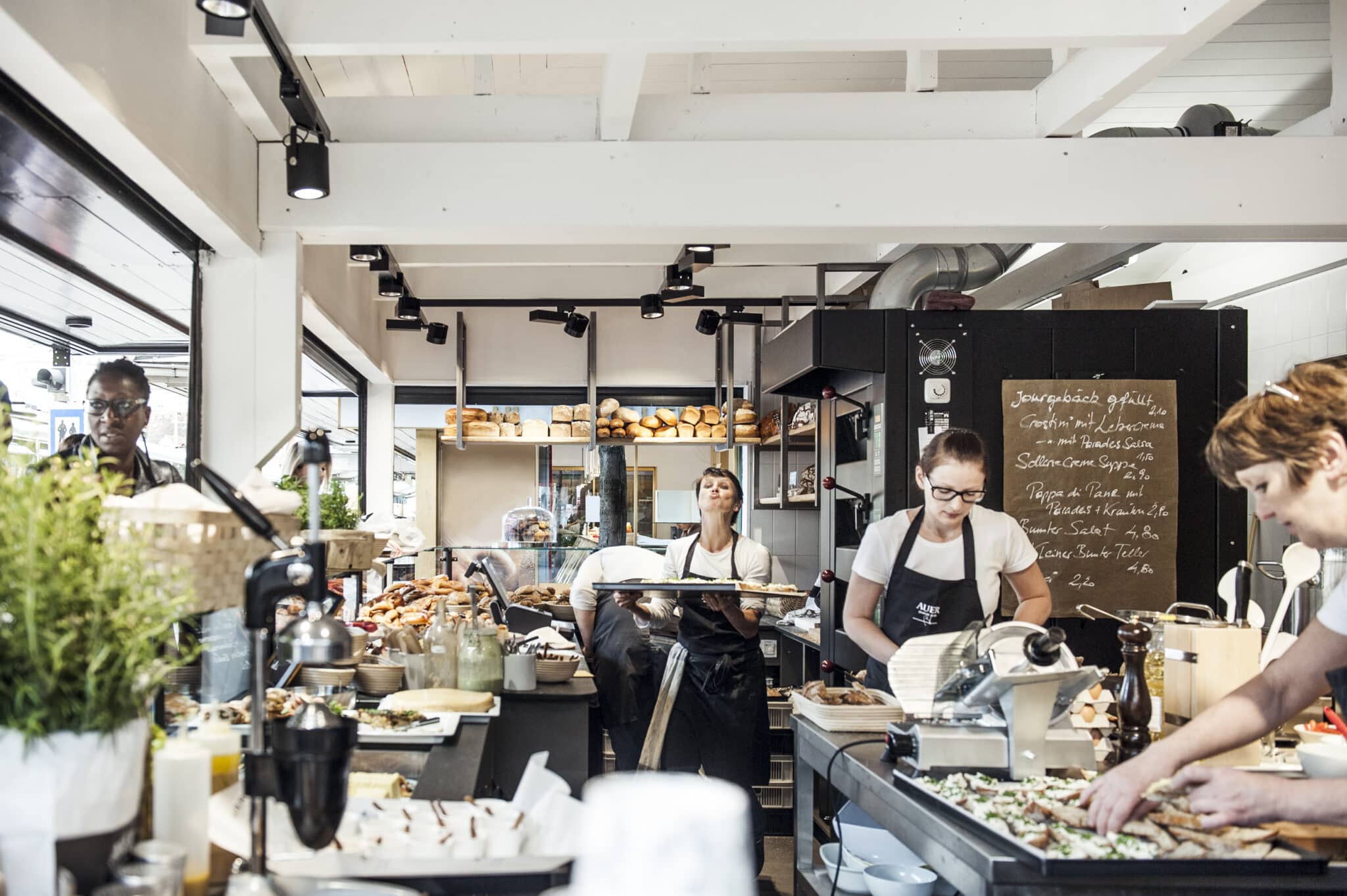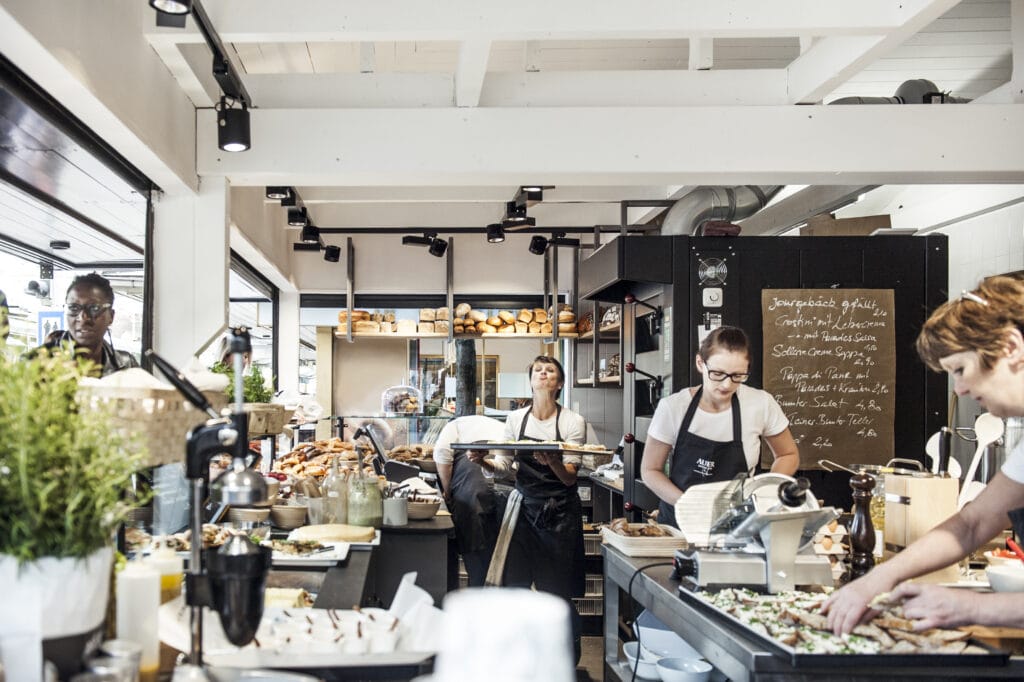 But not only bread, pastries and sweet temptations can be found here. Martin Auer also conjures up hot dishes and fine lunch plates in his BROTKÜCHE at Jakominiplatz. Soups, salads, quiches and many other delicacies made from regional ingredients can be enjoyed to the full here. Every day something different. All dishes can be eaten either at home or in front of the market stall.
A colourful coffee house
Customers are kings in all Martin Auer stores. But in one very special branch, it can happen that a little king himself walks towards you. Or a princess turns the corner with a grass-green frog.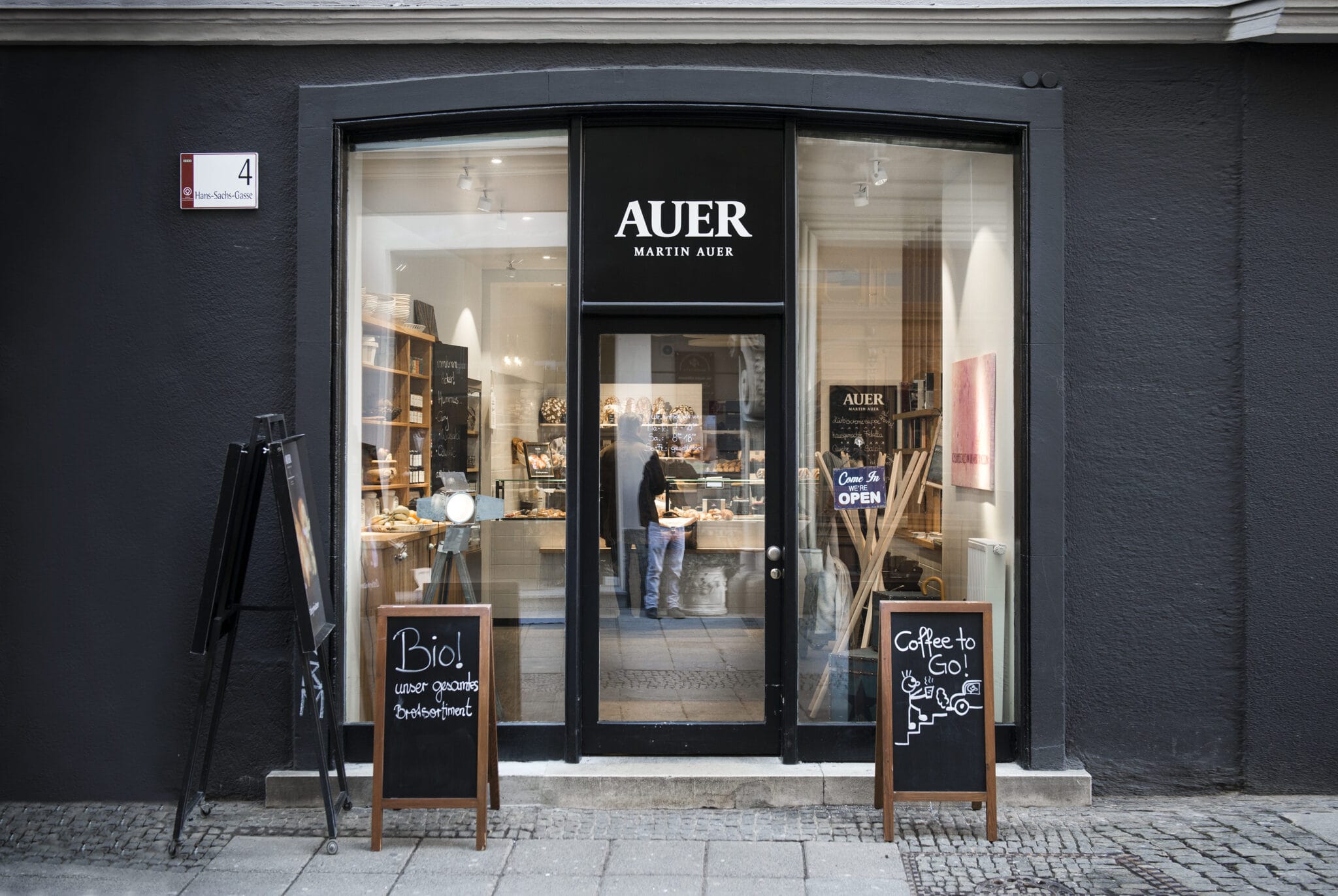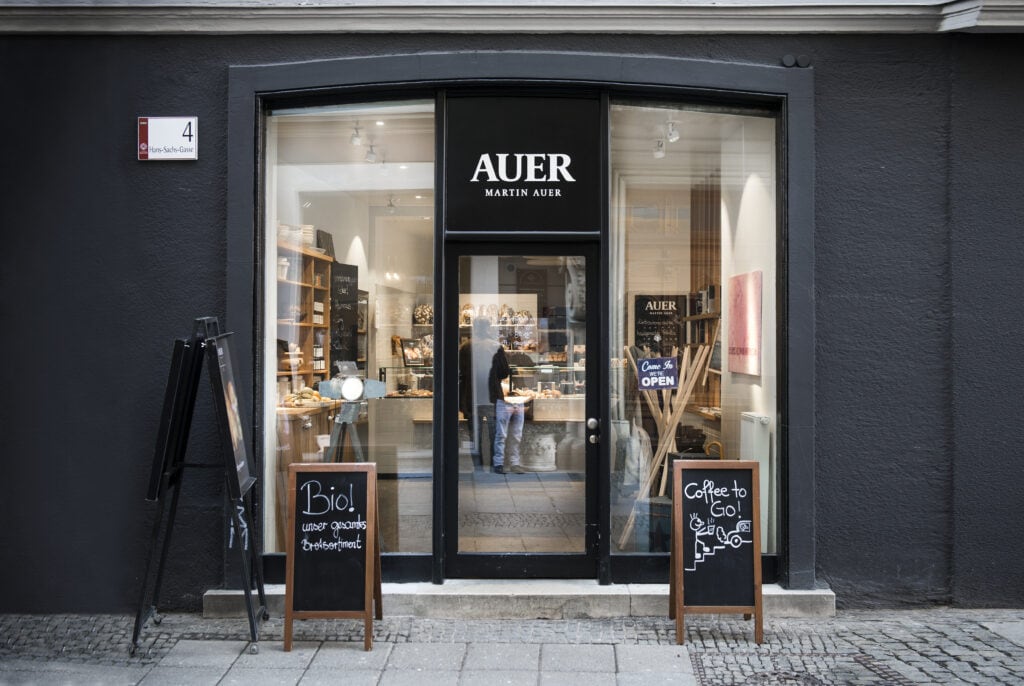 A lot can happen at the family café at Tummelplatz in Graz. That's because the youngest ones are in charge. The grown-ups can enjoy hearty snacks or sweet pastries while the kids paint, romp and simply have fun. The building at Tummelplatz is shared with the Kinderfreunde Graz. If the spacious tables and the many crayons in the cafe should be too little, then the children can simply use the playroom of the Kinderfreunde, which is right next door. Which, in addition to many great play opportunities, also offer childcare by the hour, so that parents can also drink their cappuccino in peace. And again: a win-win-win situation, because the little ones, the parents and of course Martin Auer are happy.
And another insider tip: The family café is also an excellent place to celebrate birthdays.
NEW OPENING: The Atelier Martin Auer
After around 675 years of baking bread in the winding bakery on Dietrichsteinplatz, it was now time to spread its wings. At the corner of Maggstraße and St. Peter Gürtel, a new and larger headquarters and a flagship store with café will finally open its doors on August 20, 2021.
Martin Auer's new headquarters was named "Atelier" because it is a workplace for the creative ones. Above all, the name stands for how to make their work even better. On 6,500m2 there is now enough space for the entire bakery, a new flagship store with café, its own flour mill, a coffee roasting plant, the office and an employee academy.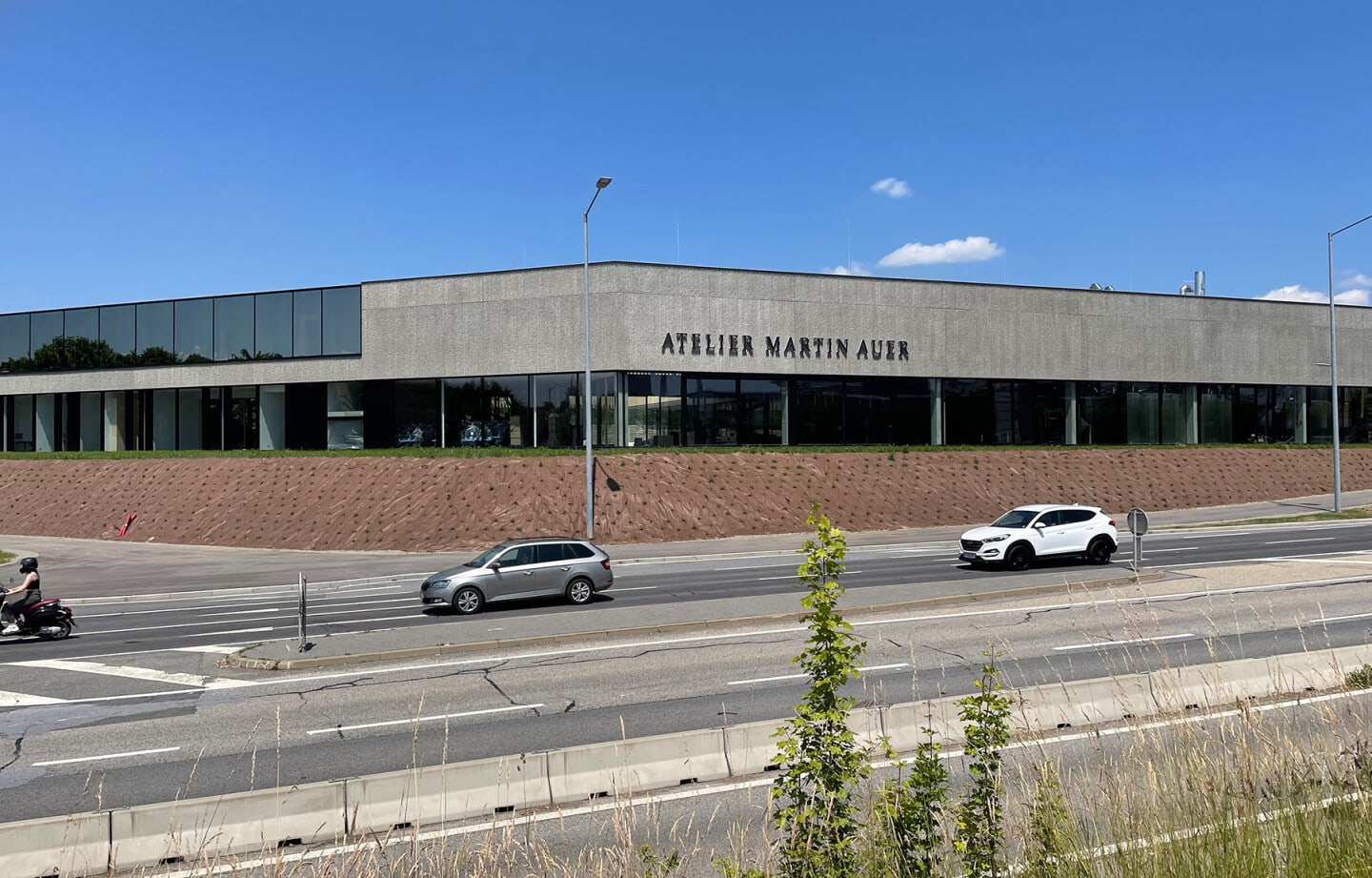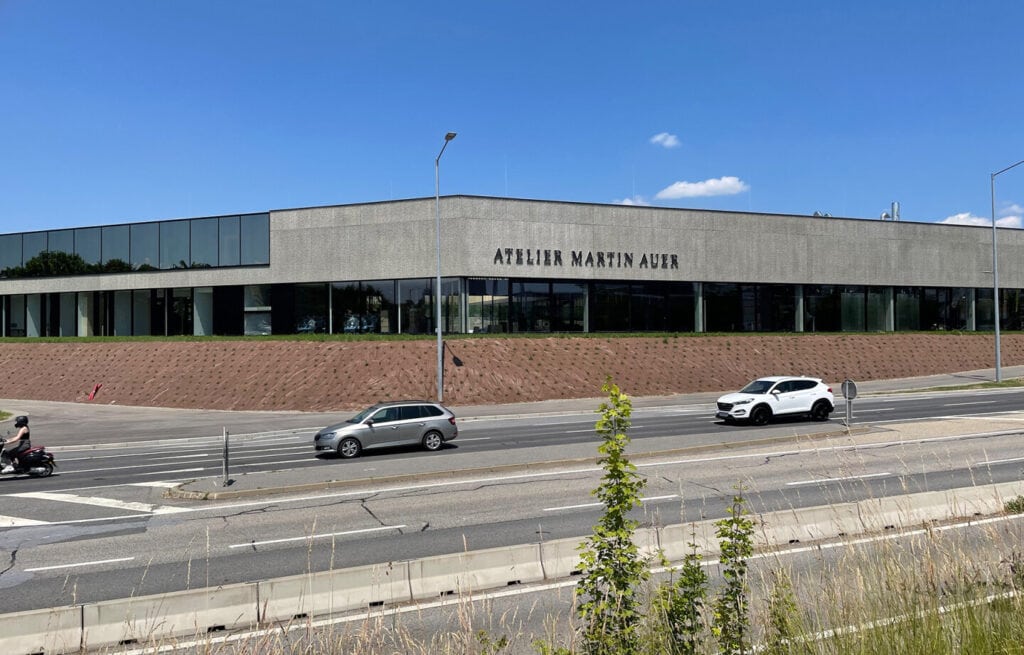 The best at Atelier Martin Auer: The bakery is fully visible and can be visited. So there is the possibility to watch the master bakers at work.
Martin Auer is also committed to climate protection, as the studio and the photovoltaic system are supported by the Styrian Business Promotion Agency SFG and the European Regional Development Fund (ERDF).
"Building our studio with climate goals in mind is a matter of course for us. A photovoltaic system ensures that we can reduce CO2 emissions. We use the waste heat from our ovens and cooling systems to heat the building. This enables us to cover almost all our needs."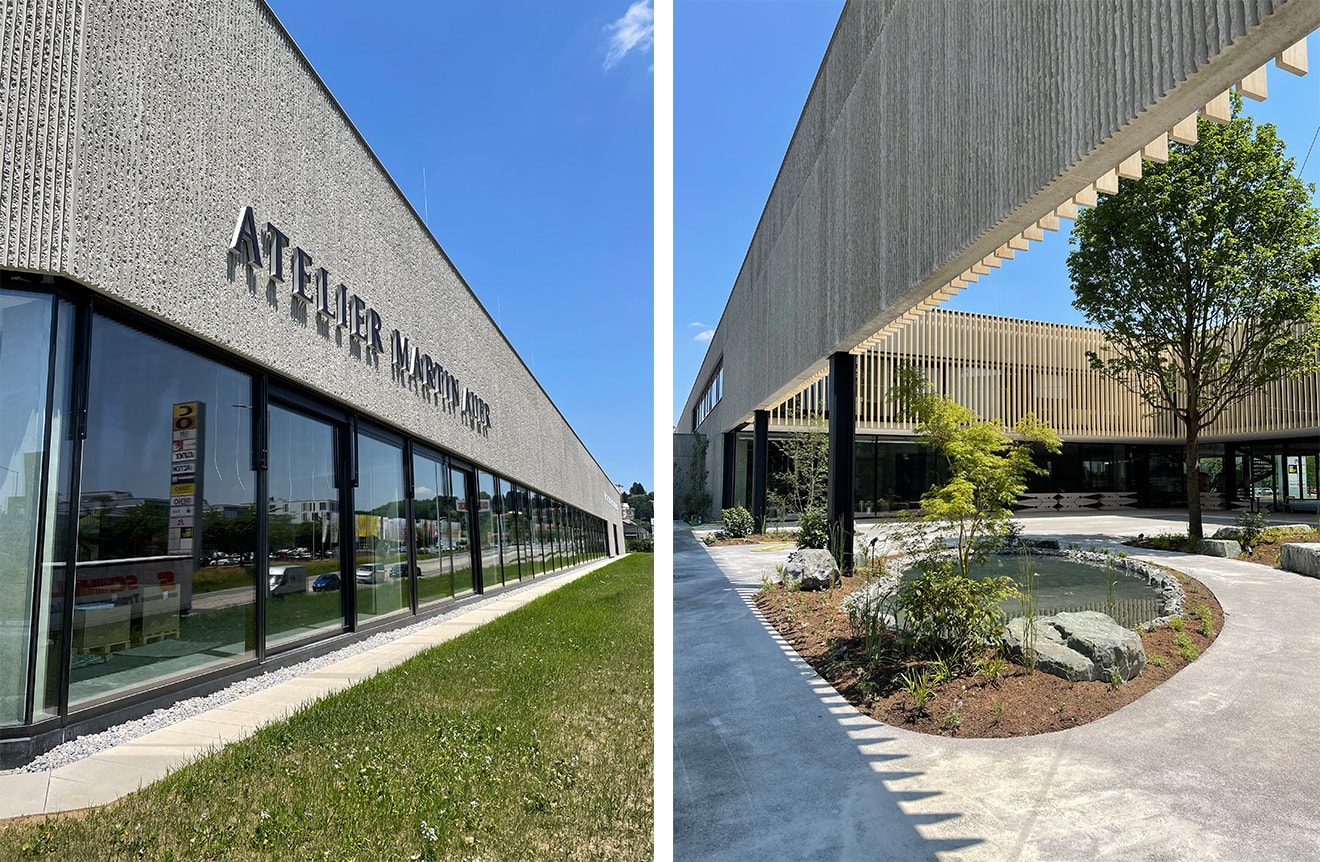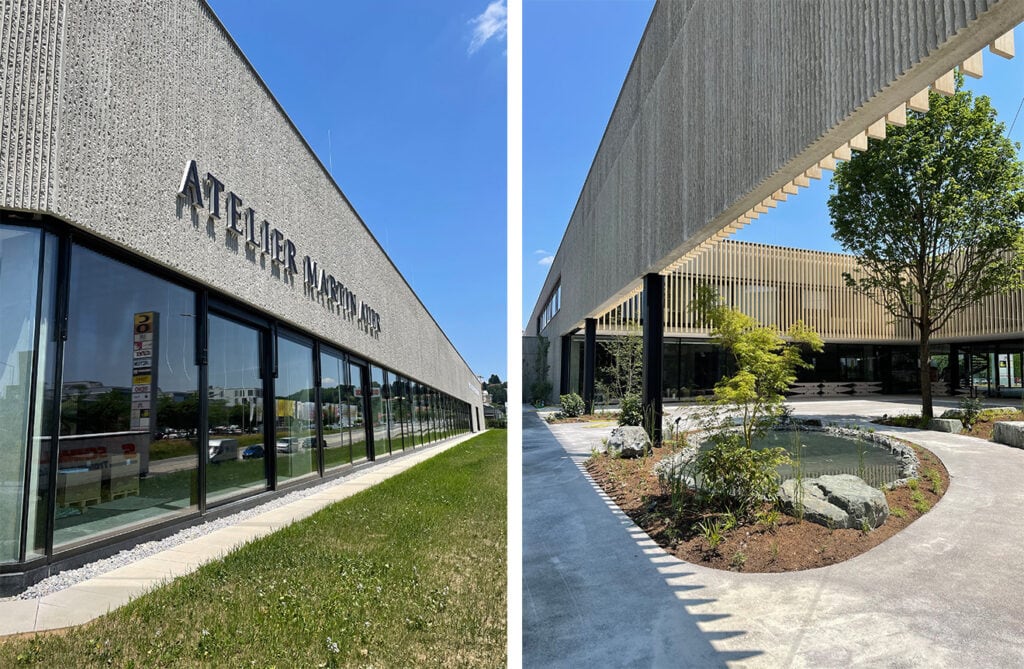 More about Martin Auer >> online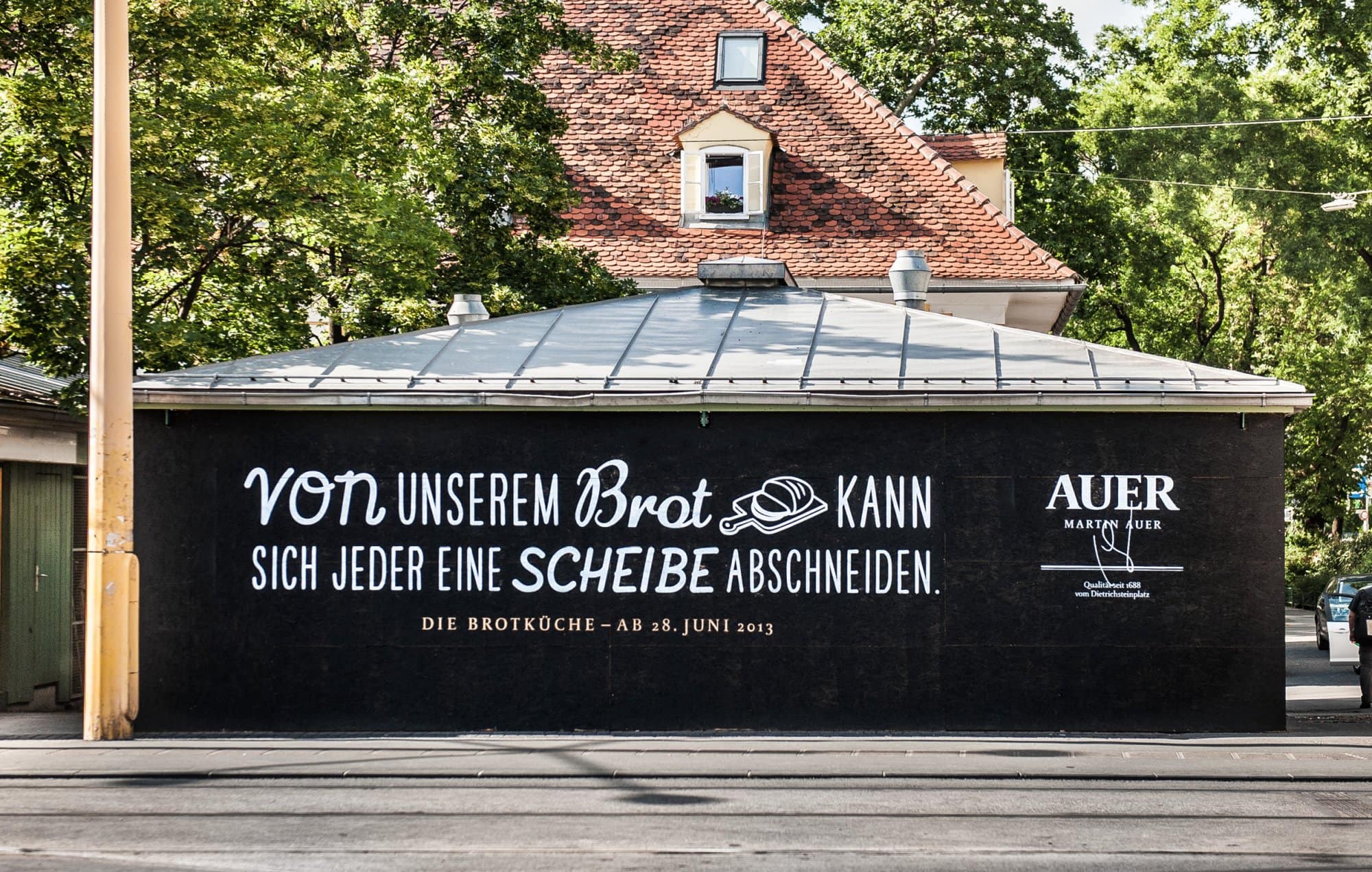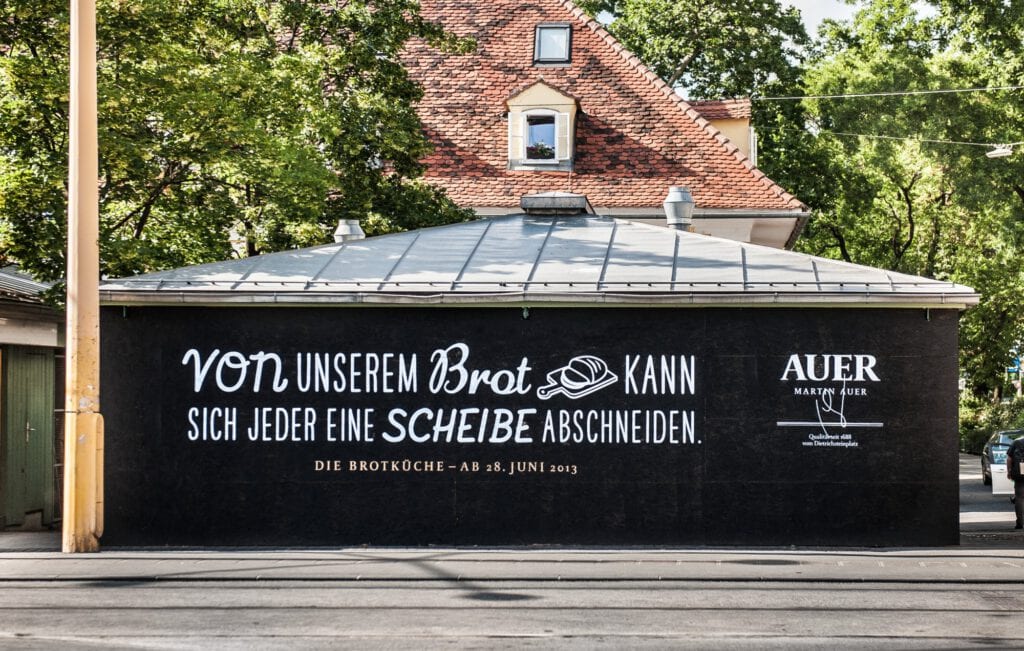 Phtos&Text: Martin Auer/ Moodley design group