In spring and summer 2021, we will find ourselves in Antoinette's Garden. The eccentric aesthetic of the 18th century and the call to return to nature inspired by Lena Hoschek to create a collection that, in the spirit of that era, is characterized by coquetry, sophistication and refinement.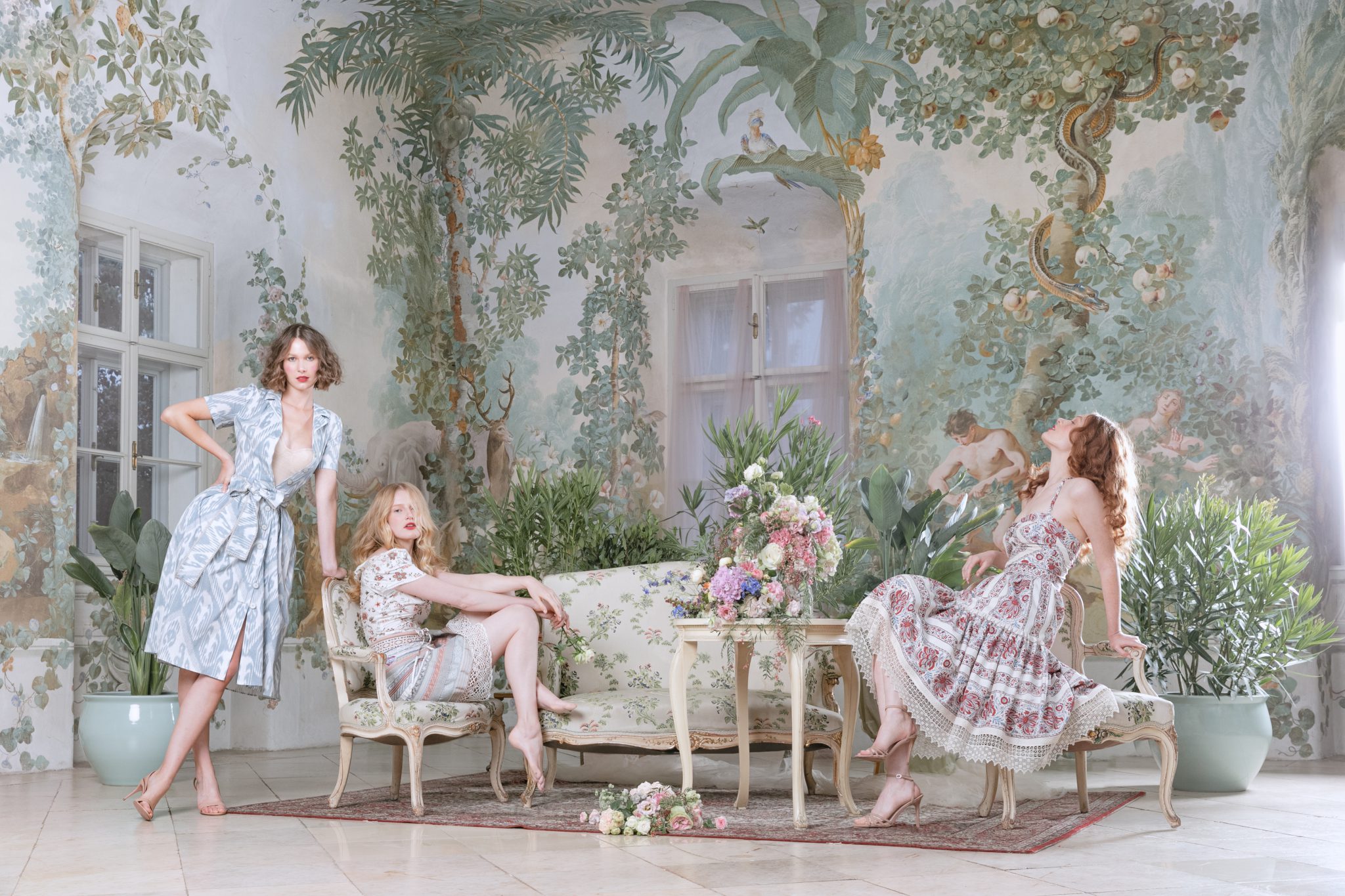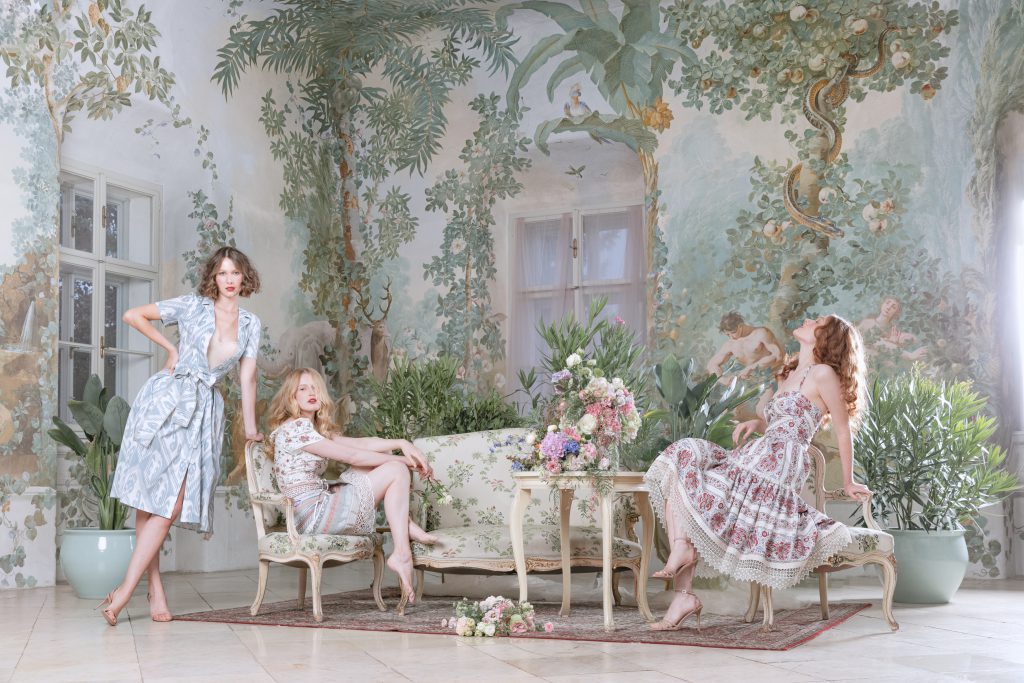 Inspired by the change to the less formal, more relaxed clothing style in the court of Marie Antoinette and the shift from heavy fabric to Indian cotton, silk and damask, the french "Indiennes" are the eye–catcher of the SS21 collection.
Together with a French manufacturer, the Austrian designer brings these hand–painted motifs from the 18th century into the here and now, infusing them with capricious and coquettish elements and turning them into her familiar feminine silhouettes.
At the heart of the collection, these French textiles captivate with fresh green accents, which together with an abundance of floral motifs reflect the designer's closeness to nature.
Elegant ikat prints and unique millefleurs patterns on delicate fabrics round out the collection. Playful floral prints from France meet eyelet embroidery from Spain, and fine cotton fabrics such as seersucker and twill enter into a romantic liaison with delicate Italian lace.
"With every single piece from the collection, you make your inner garden grow"

– Lena Hoschek
The designer's vision proves to be quite contemporary. Therefore, it is not surprising that social change and consumers' desire for sustainability and regional production encourage the designer on her path, relying on these same values in the future.
"To plant a garden is to believe in tomorrow"

-Audrey Hepburn
Lena Hoschek dedicates the Antoinette's Garden collection to her daughter Apollonia.