Carl Auböck x SAGAN Vienna keychain
Vienna-born Carl Auböck (1900–1957) is known for being the creator of the Wiener Bronzes. His small sculptures ranged from animals and anatomical studies to architectural depictions, and infused the design world with excitement.
The Auböck hand
His creations are still highly valued to this day. In partnership with the traditional metal workshop Carl Auböck, Viennese accessories brand SAGAN has now brought one of the signature motifs from the archives back to life – the Auböck hand – as a stylish and practical keychain. A real design object.
SAGAN Vienna team visited the archive to take out one of many beautiful brass pieces and to give the key holder a new twist. In the archive they noticed that in the past the workshop has been combining cow horn elements with brass. The square, the sphere and Carl Auböck´s signature hand element is now reinterpreted in cow horn and assembled on the brass key chain. SAGAN Vienna created unique one of a kind pieces, designed and produced in one city, Vienna. All horn elements are handmade by Petz Hornmanufaktur.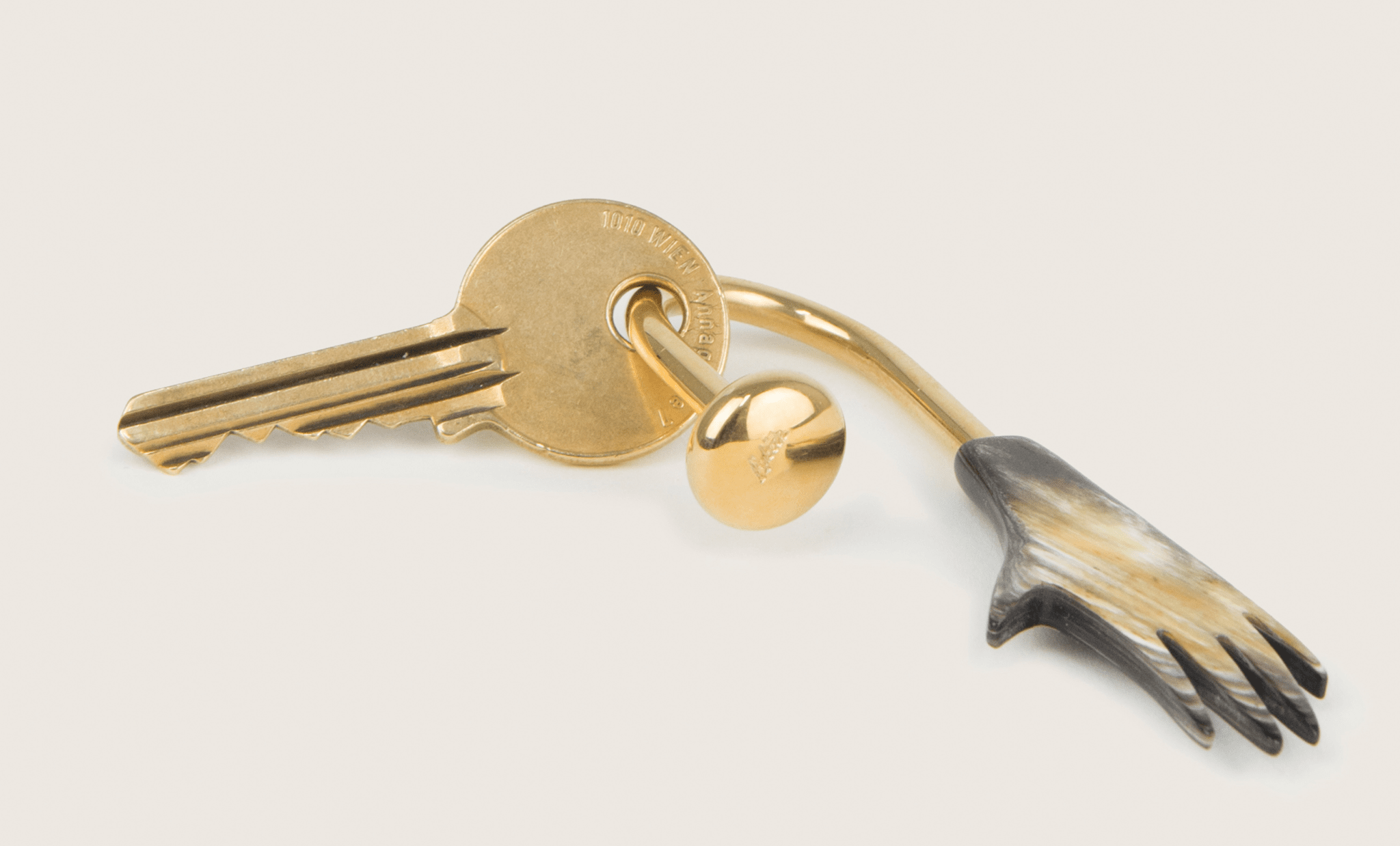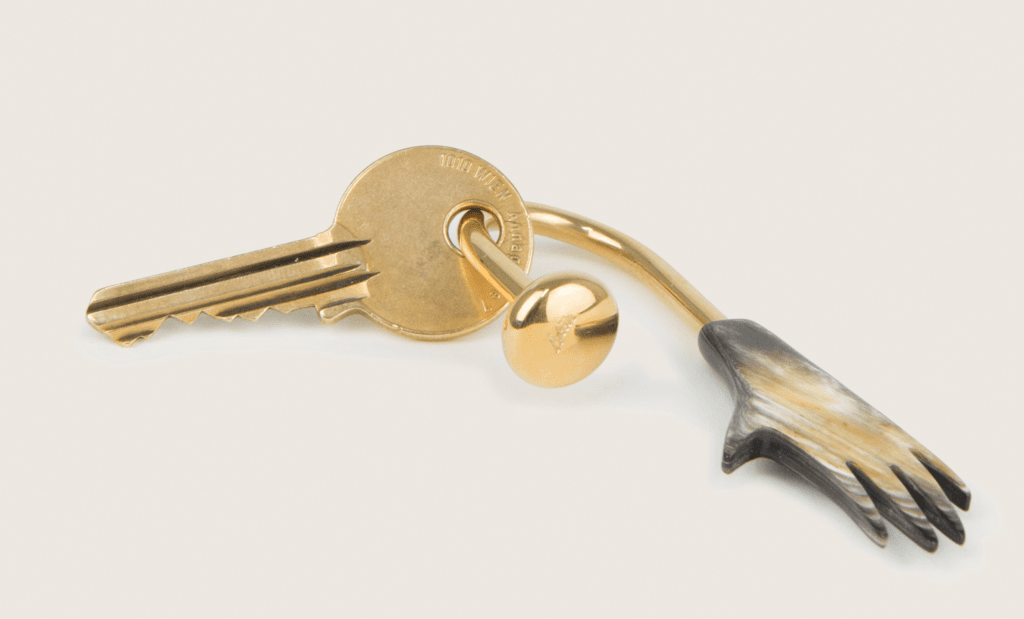 Carl Auböck x SAGAN Vienna keychain
€ 185
This keychain is made by Carl Auböck. SAGAN Vienna added their signature cow horn design on the original Auböck keychain. It is made in Vienna/Austria. Brass comes with unfinished surface that is aging well when you use. Horn is made by Petz Hornmanufaktur in Vienna.
SAGAN Vienna online >>
Please note that every piece comes in different shades of the cow horn due to the natural property of the material. Brass pieces are made by hand each one may differ slightly.
Only brass stopper opens, horn hand is fixed.
Material: Brass and cow horn
Size: 8.6 – 8.8cm x 4.3 – 4.4cm