Johanna Markowitsch and Johann – Hansi – Reisetbauer combine the knowledge, taste and style of two traditional Austrian wineries to create a fruity, refreshing rosé wine aperitif. In May 2023, they will launch the JOJO Wine Aperitivo. The first wine aperitif from Austria, which already promises to become the cult drink of the summer.
So light, fresh and seductive.
In the JOJO Wine Aperitivo, only the best red wine grapes from the Markowitsch family meet the Damascus Rose Gin from the Reisetbauer family's own creation in a unique composition. A perfect symbiosis of the young up-and-coming generation, which is not only reflected in the name, but above all can be felt sip by sip. "With the JOJO Wine Aperitivo, we wanted to capture the feeling of the first balmy summer evening of the year. A cool breeze blowing in your face, a refreshing drink in your hand. Surrounded by good friends in an exuberant mood, the get-together becomes an aperitif club," Johanna and Hansi explain.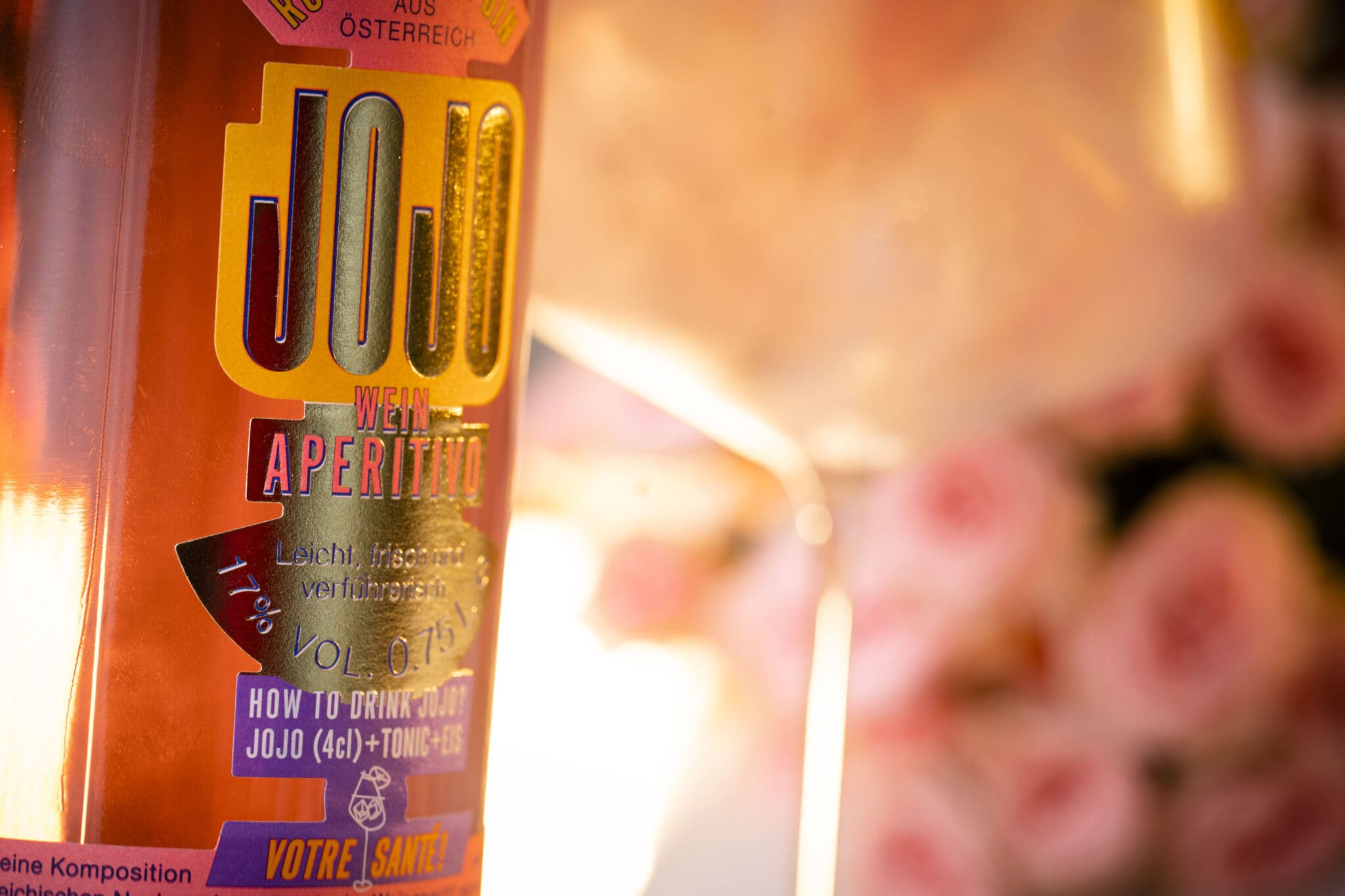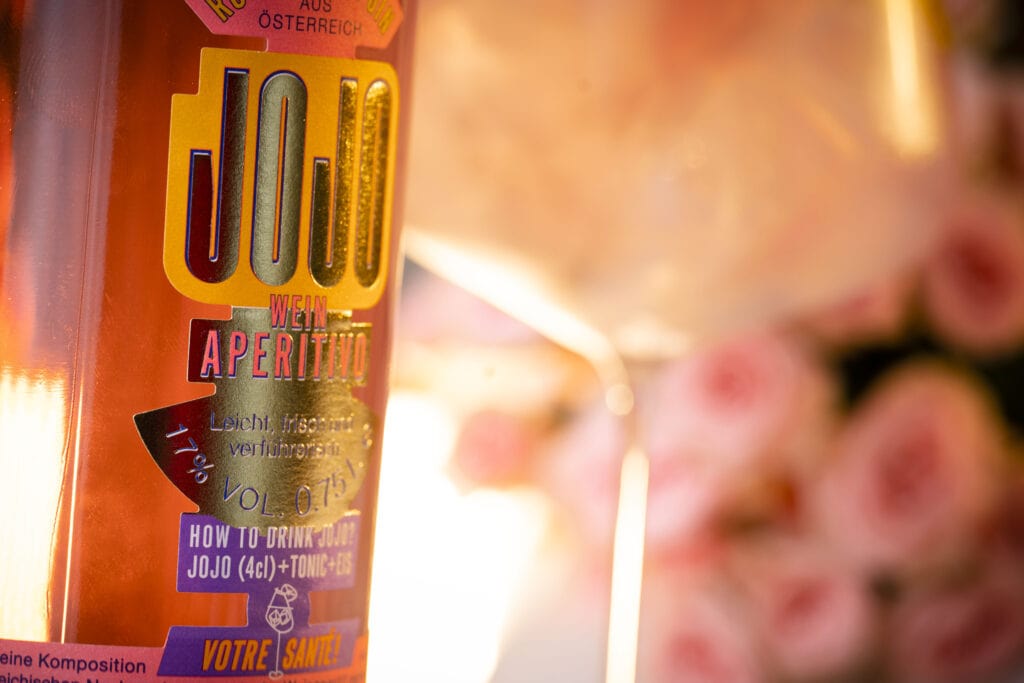 Every sip is a pleasure. Every other one almost a must.
The JOJO Wine Aperitivo is just as melodious as its name. JOJO Tonic, JOJO Spritz and JOJO Grapefruit are just three cocktail variations that offer trend-conscious connoisseurs plenty of variety. JOJO is drunk iced with either a slice of orange, lemon or grapefruit for refreshing moments.
Only on the market for a few weeks, the JOJO Wine Aperitivo has already established itself in the Austrian bar scene. You can already taste and enjoy the JOJO Aperitivo at HEUER on Karlsplatz in Vienna, at Rooftop 7, at Haschka Weinbar as well as at Sandburg in Linz and at Soulbeach, Monkey Circus and Ungeheuer in Velden. Those who prefer to become a bartender at home can buy the aperitif exclusively at Inter-, Euro- and Sparmarkt as well as at Spar-Weinwelt for € 17.99.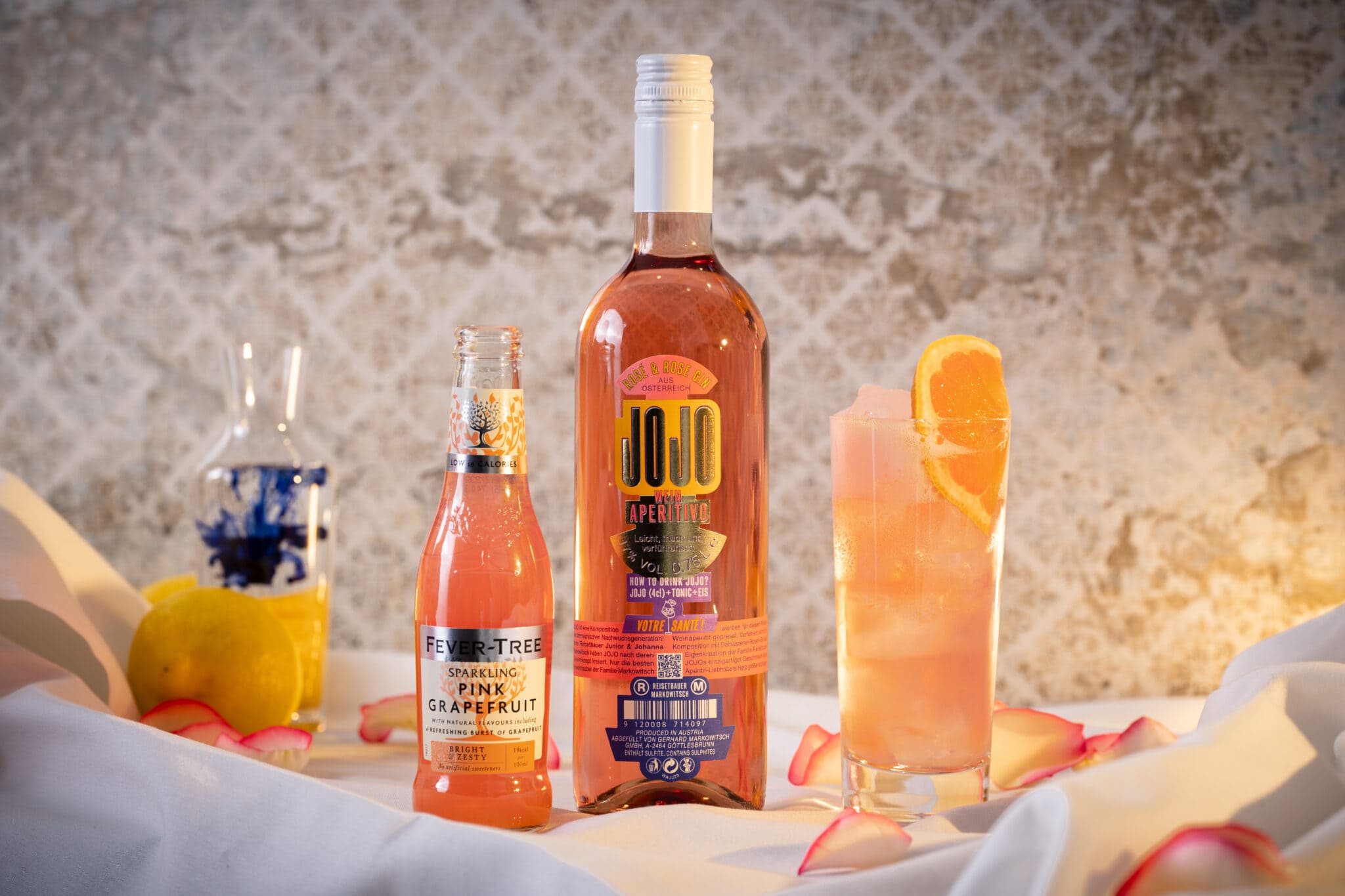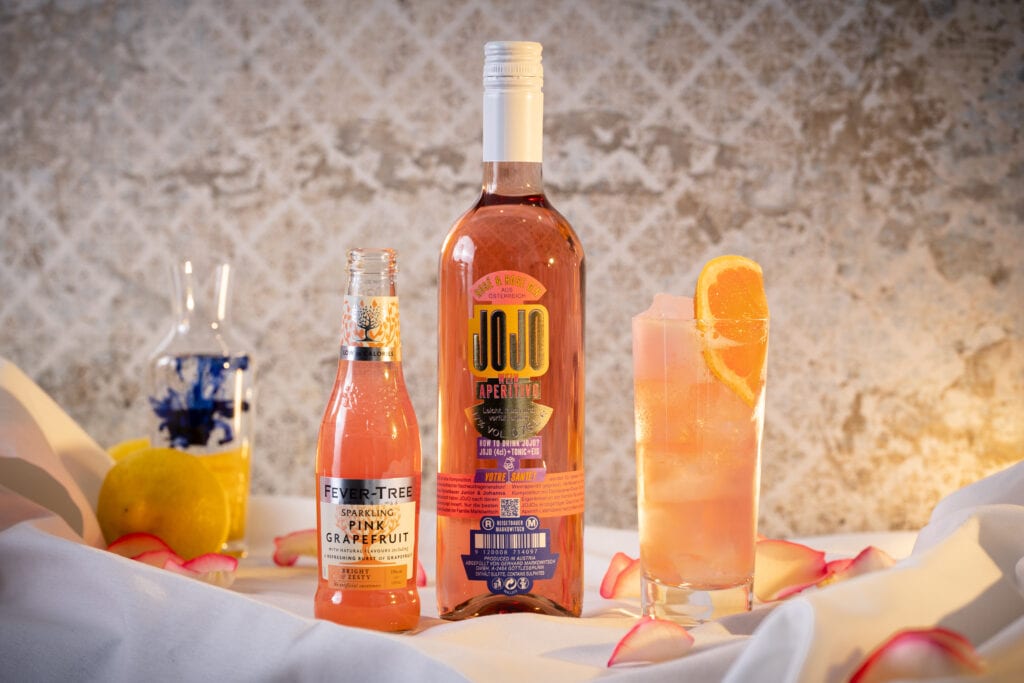 ABOUT Reisetbauer Distillery
At the Reisetbauer estate, quality means showing what resources and treasures nature has to offer when you live, work and enjoy with all your senses. The majority of the raw materials for Reisetbauer spirits grow directly on our own farm. This not only enables constant quality controls and minimised transport routes, but also guarantees the harvest at the perfect time of ripeness.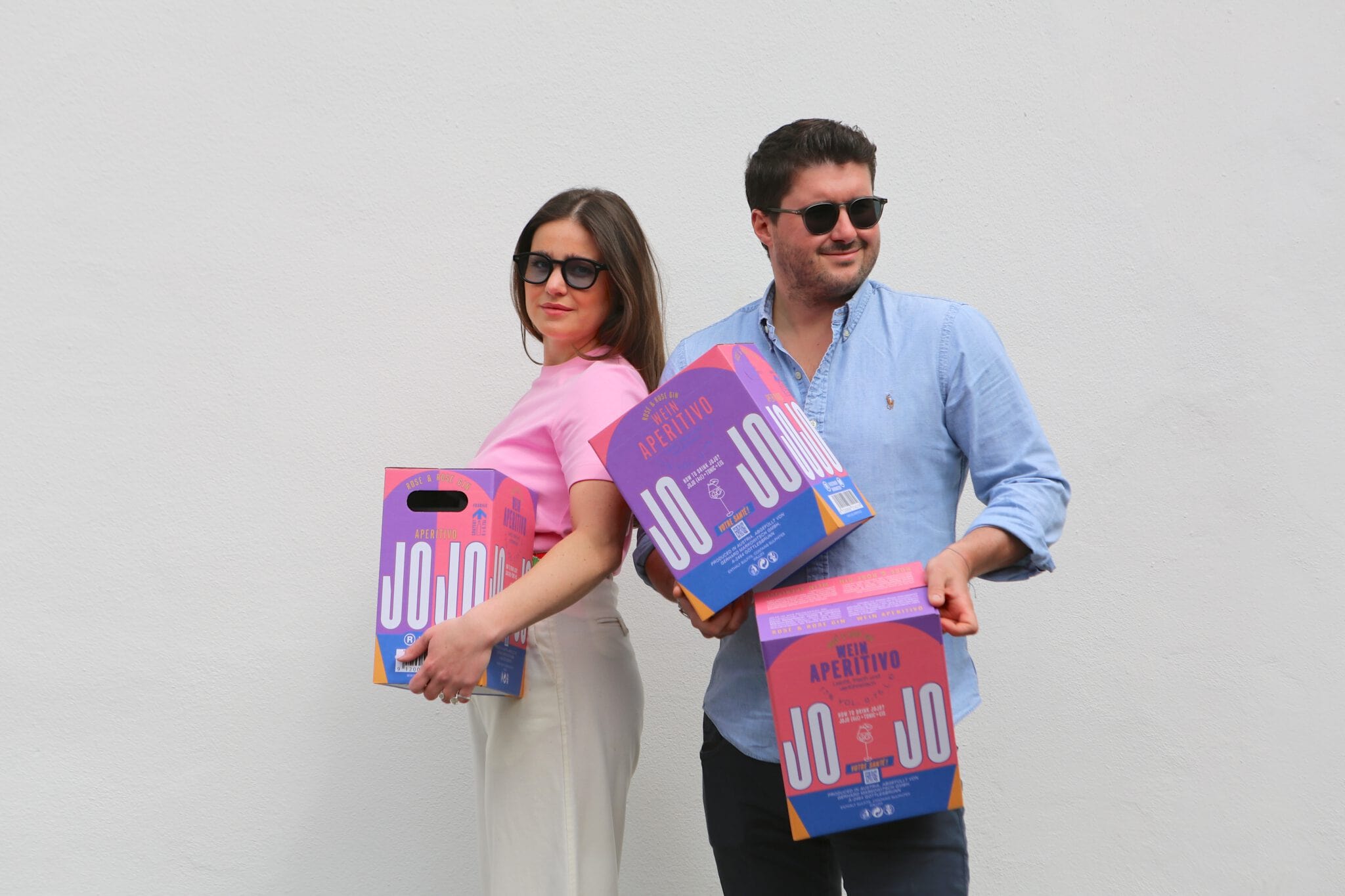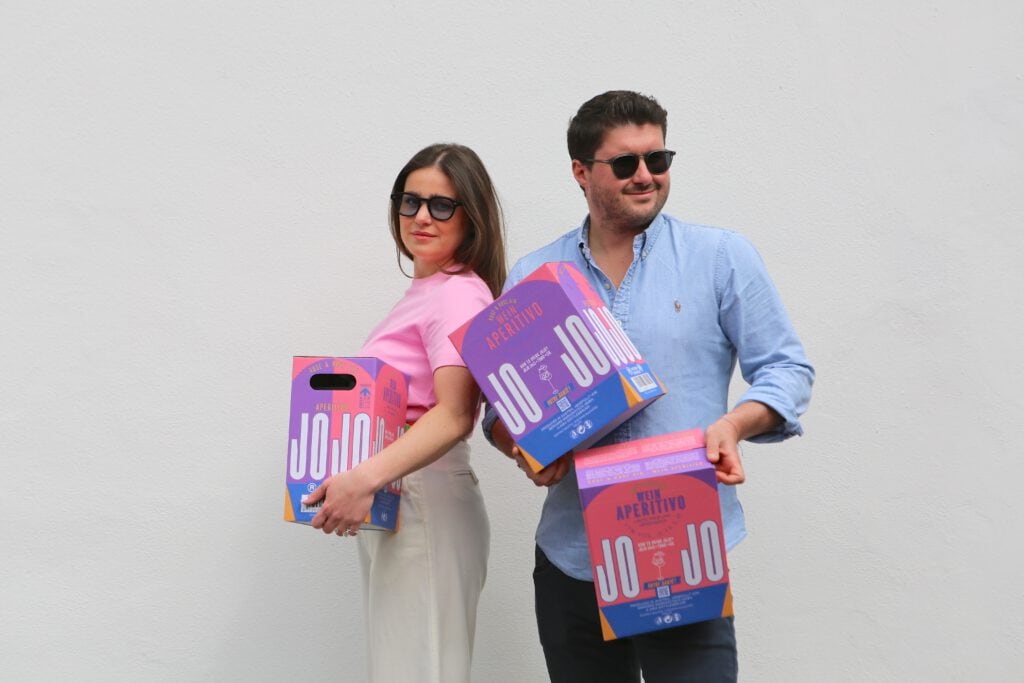 ABOUT Winery Markowitsch
The Markowitsch Winery stands for the contemplation to bring out the individual differences of each site and to bring the Carnuntum region into the bottle. The special thing about it is the encounter with nature: organic viticulture. The art of admitting something that no technique, no matter how refined, can produce.