IYO AALTO,Text: Nina Prehofer
Life expectancy in Japan is remarkably high, and that could have something to do with Japanese cuisine. Luckily it's also possible to enjoy delicious Japanese food outside of Japan.
Our recommendation for MILAN
I Y O
A A L T O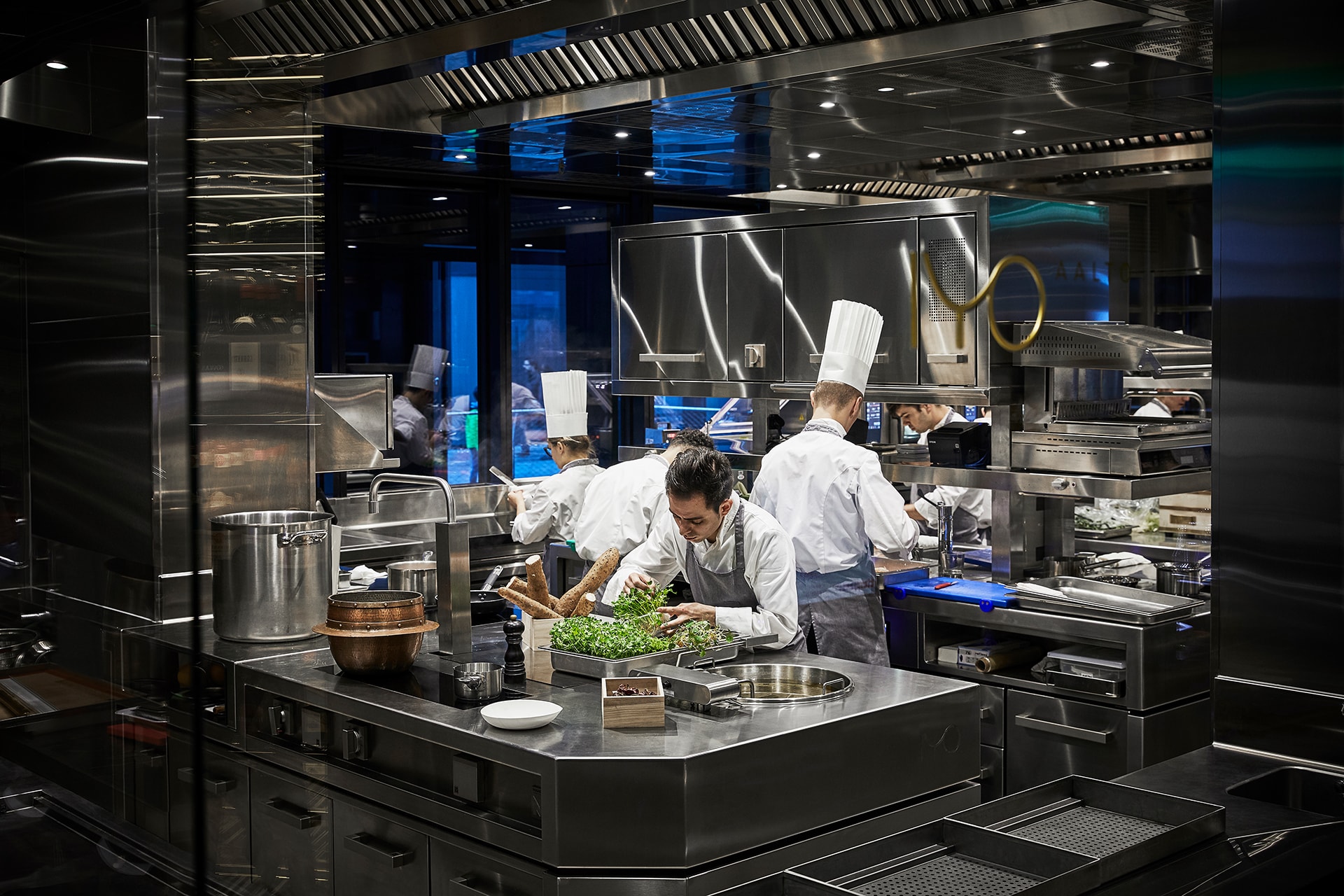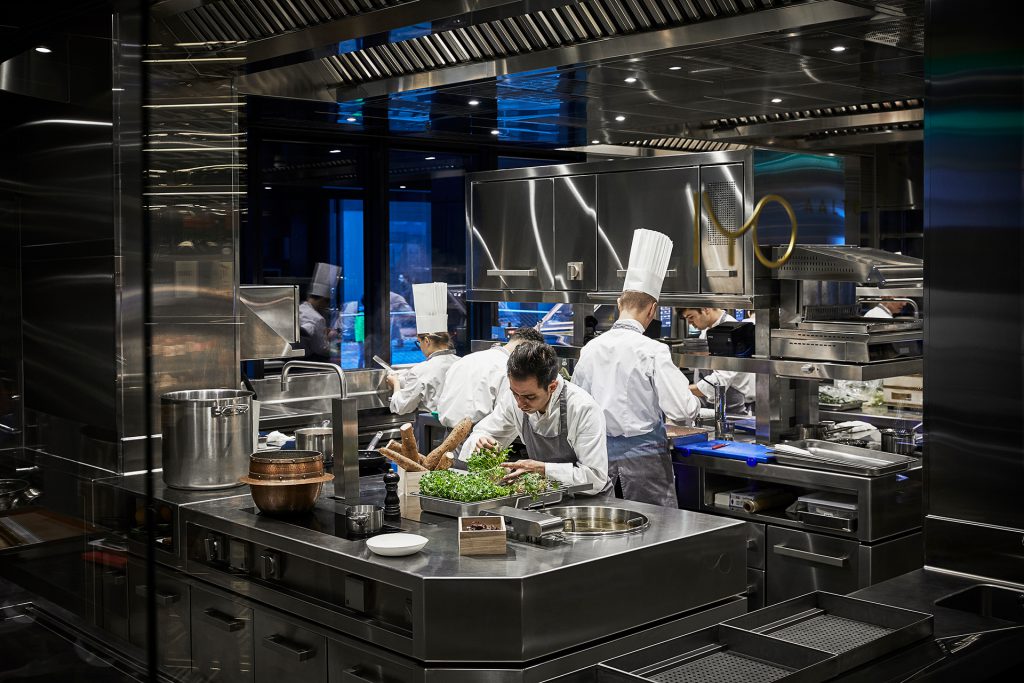 Original and unconventional new twist
Precious materials, clean lines and custom design features characterise this restaurant, where Japan is given an original and unconventional new twist. The IYO AALTO is a Japanese restaurant in Milan that was designed by Italian architect Maurizio Lai. It's the second restaurant to be opened by the group following the IYO Taste Experience, the only Japanese restaurant in Italy to have been awarded a Michelin star.
Sense of excitement
The furniture was developed exclusively in collaboration with Poliform Contract, and the resulting subtle traditional references, contemporary and clean design language, and the interplay of materials and light create a sense of excitement.
At the sushi counter, sushi master Masashi Suzuki demonstrates his vast knowledge of edomae sushi – an ancient technique that is rarely found
outside Tokyo.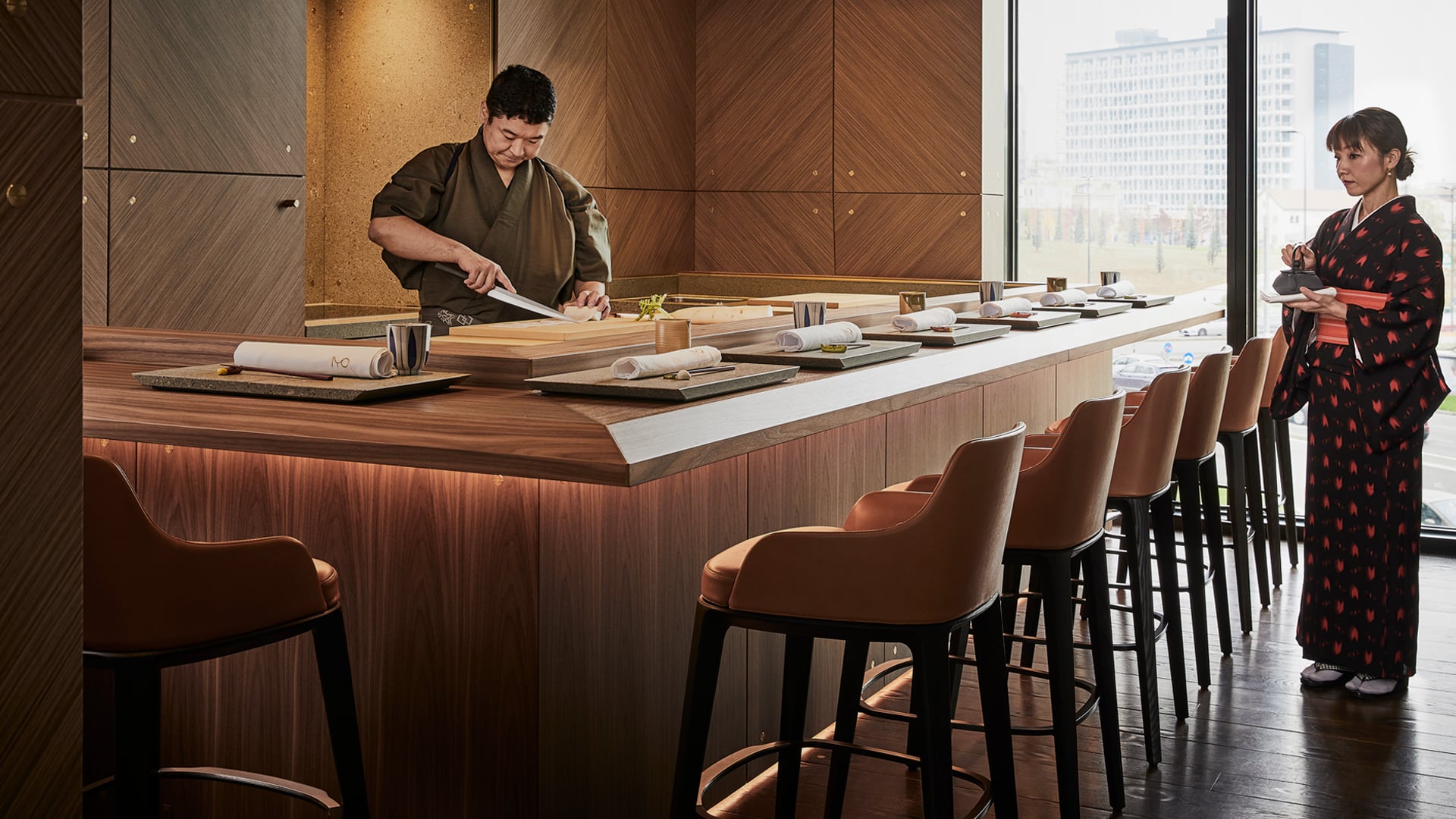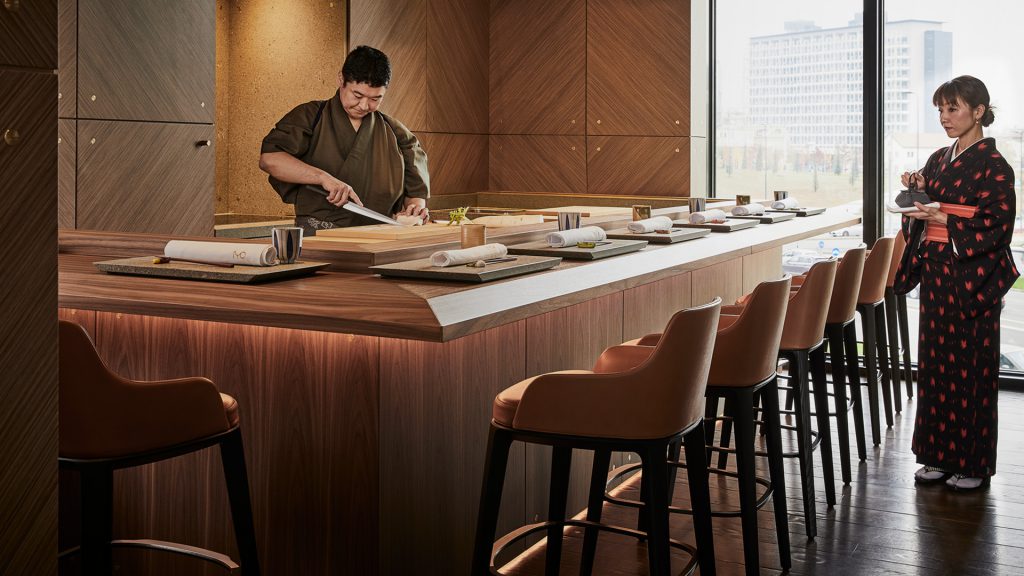 Edomae Sushi
The name is derived from "edo", the former name of the Japanese capital, and "mae", which roughly translates as "style".
In this method of preparation, the fish is marinated for a couple of days in soy sauce, salt or vinegar and preserved, rather than being served fresh.
Delicious!
Photos: IYO AALTO, Andrea Martiradonna
---