INA KENT stands for bags made of innovative materials in multifunctional design which correspond with the complex requirements of everyday life and can thus be worn for any occasion.
The label explores the contrast between aesthetics and functionality and creates products whose smart design accompanies open-minded people worldwide. The unmistakable spirit of the hometown Vienna is reflected in the bags of INA KENT. Different carrying options and a smart interior support multitasking and help to bring all to-dos, occasions and requirements under one hat in a stylish and uncomplicated way.
Something new, something different
From the need to create something new and different, Ina Kent herself founded thef eponymous bag brand in Vienna in 2007. Her own experience and careful observation provide starting points for her creations, which are designed to keep pace with the complex demands of modern life. What counts is the quality of every step as well as respectful treatment of all resources.
Sophisticated design
INA KENT stands for timeless and at the same time modern design that adapts to any situation and is worn with great pleasure even after years. Changeability as well as durability are close to their heart. Each piece is unique, each bag creates its own story.
The multi-optionality of the design as well as well thought-out characteristics reflect the claim to develop bags and accessories that meet the complex demands of everyday life and can be worn for any occasion. Innovative materials meet smart design, which is expressed not only in the perfect organization of the interior.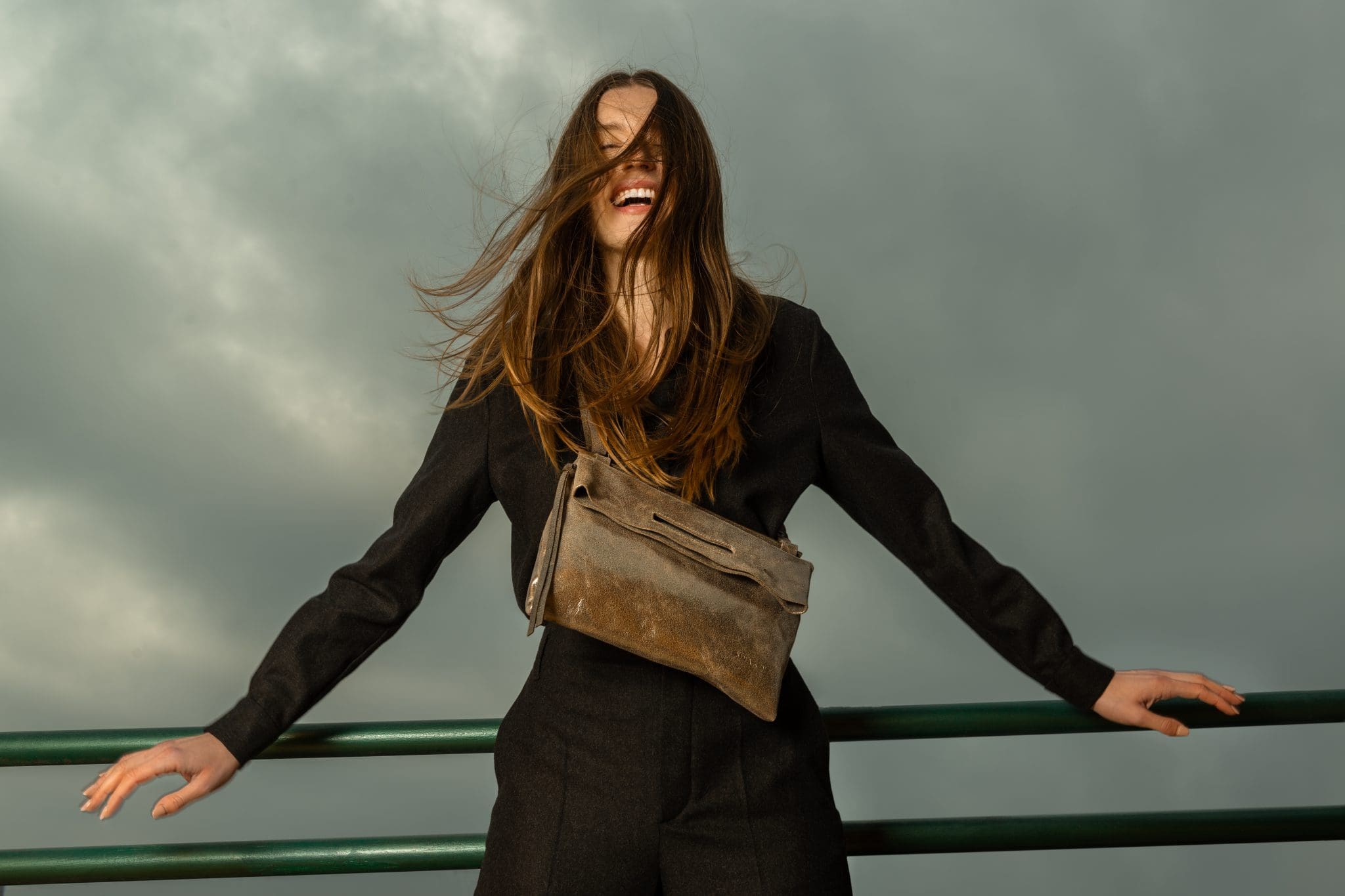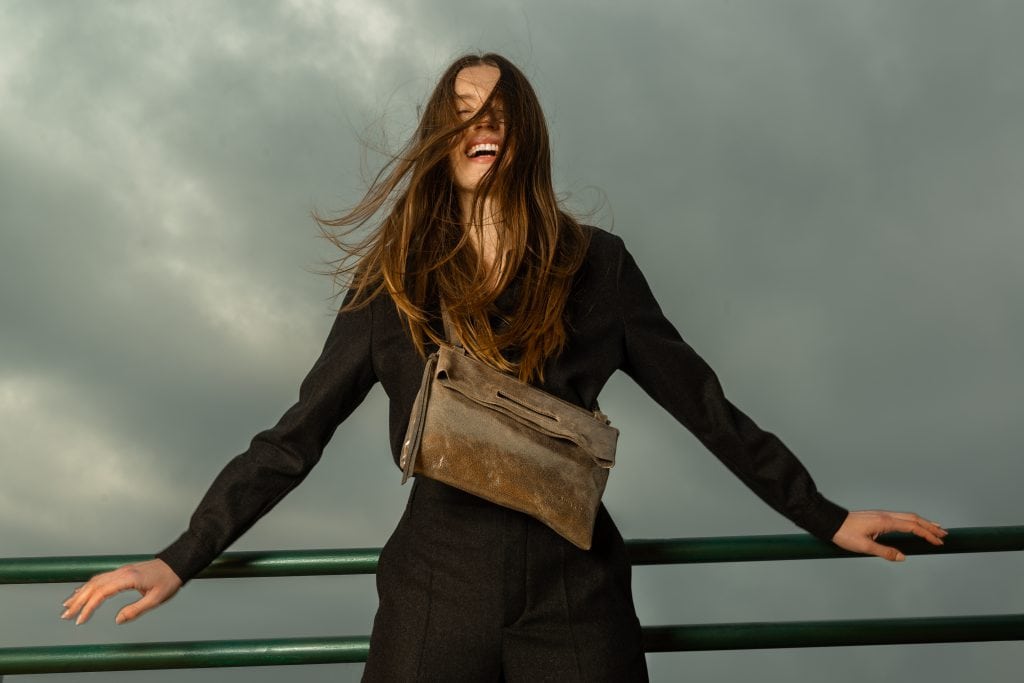 The majority of models offer multiple carrying options: By folding, gathering, shortening or lengthening the strap and other small handles, the bags can be adapted to different requirements and thus emphasize the individuality of the wearer. Snap rings that can be opened and closed again as well as buttons and straps allow for changeability, combinable accessories invite for further individualization.
Many of the bags have a robust cotton lining in a brand-specific design and a well thought-out interior that corresponds to the size with its own compartments for smartphone, keys and wallet. When designing the formats, INA KENT is guided by the indispensable tools of modern everyday life and thus takes into account additional space for laptops and tablets.
Sustainable materials
Particular emphasis is placed on the natural liveliness of leather. Therefore, only high-quality, little processed leather is used, in which the original grain pattern remains visible.
Even with innovative foiled and embossed leathers, the delicate, soft feel is usually retained despite processing of the surfaces. Meanwhile, most of the leather used for the bags comes directly from India and Italy. Straps that come in direct contact with the skin are made from vegetable-tanned Italian Vacchetta leather to ensure the best skin compatibility. Whereas Honeycomb leather bags as well as Croc embossed leather are obtained from vegetable tanning.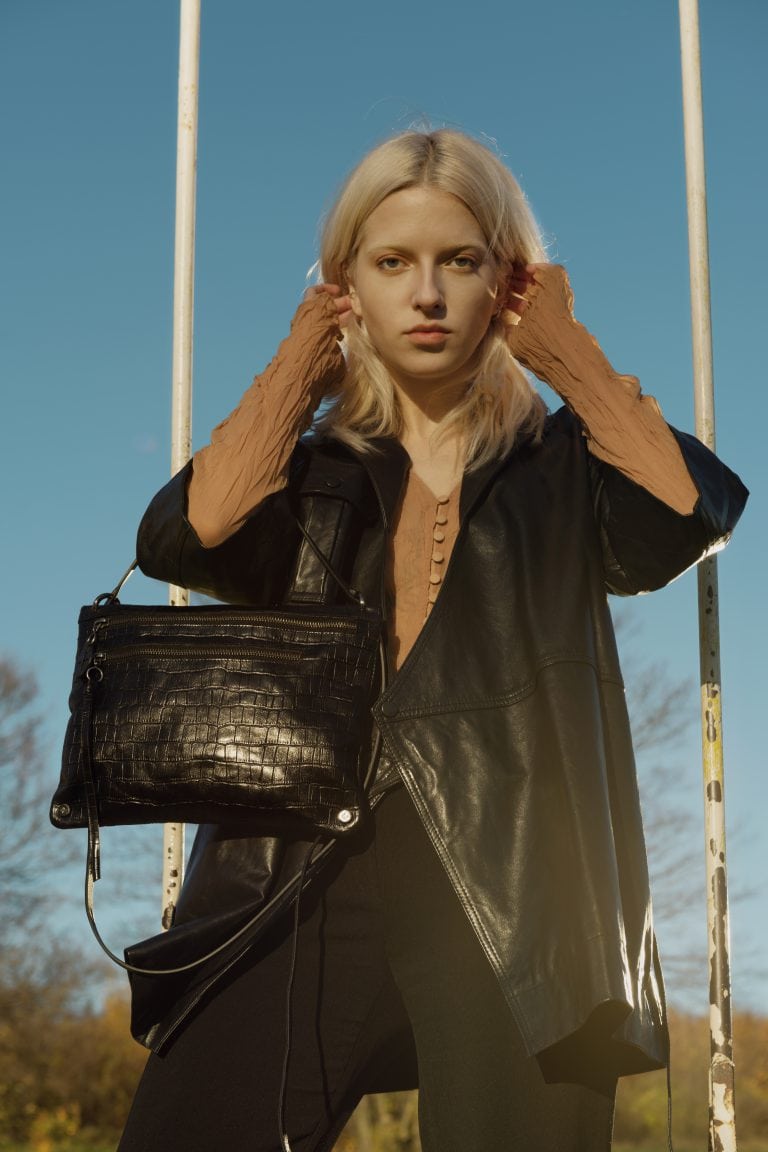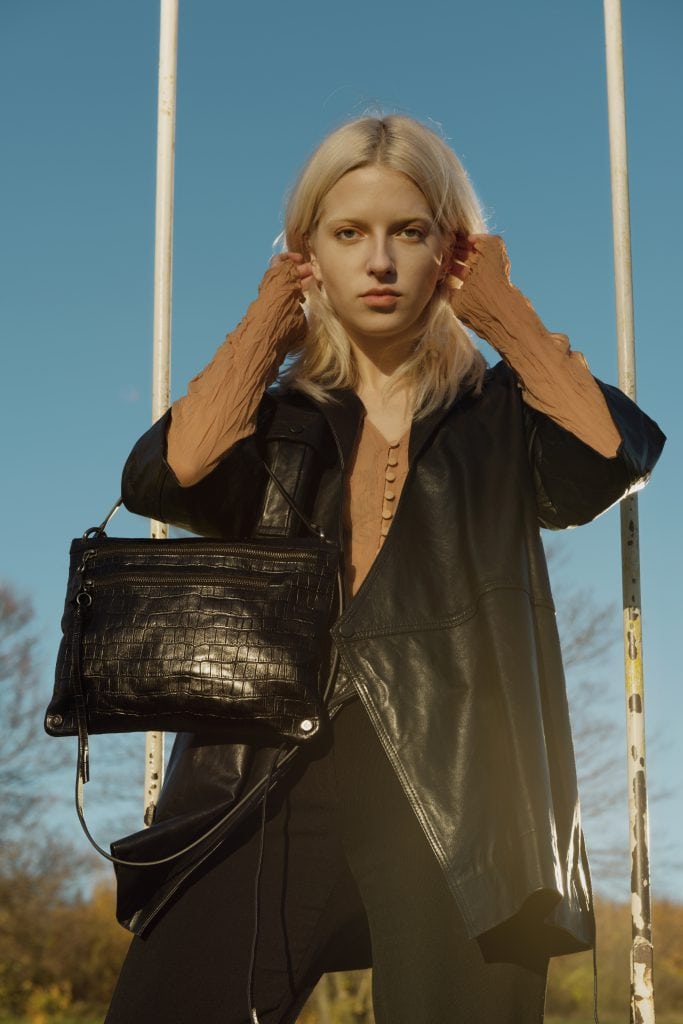 Responsible production
INA KENT has always stood for a responsible and socially responsible fashion label that aims to design timeless, durable and flexible products. To ensure that their partners share the same values, production sites are carefully selected and close contact with the owners is maintained.
Since 2013, the bags have been produced in close cooperation with a traditional company in Slovakia, 30 kilometers east of Ružomberok.
Products that require any complex production steps are manufactured in a modern Indian partner company, where not only the working and production conditions meet high standards, but also respectful cooperation is of great importance.
Although the long transport routes from India leave a significant environmental footprint, the company always strives to make the best possible decisions based on responsible considerations and to act in accordance with its values.
BAGS TELL STORIES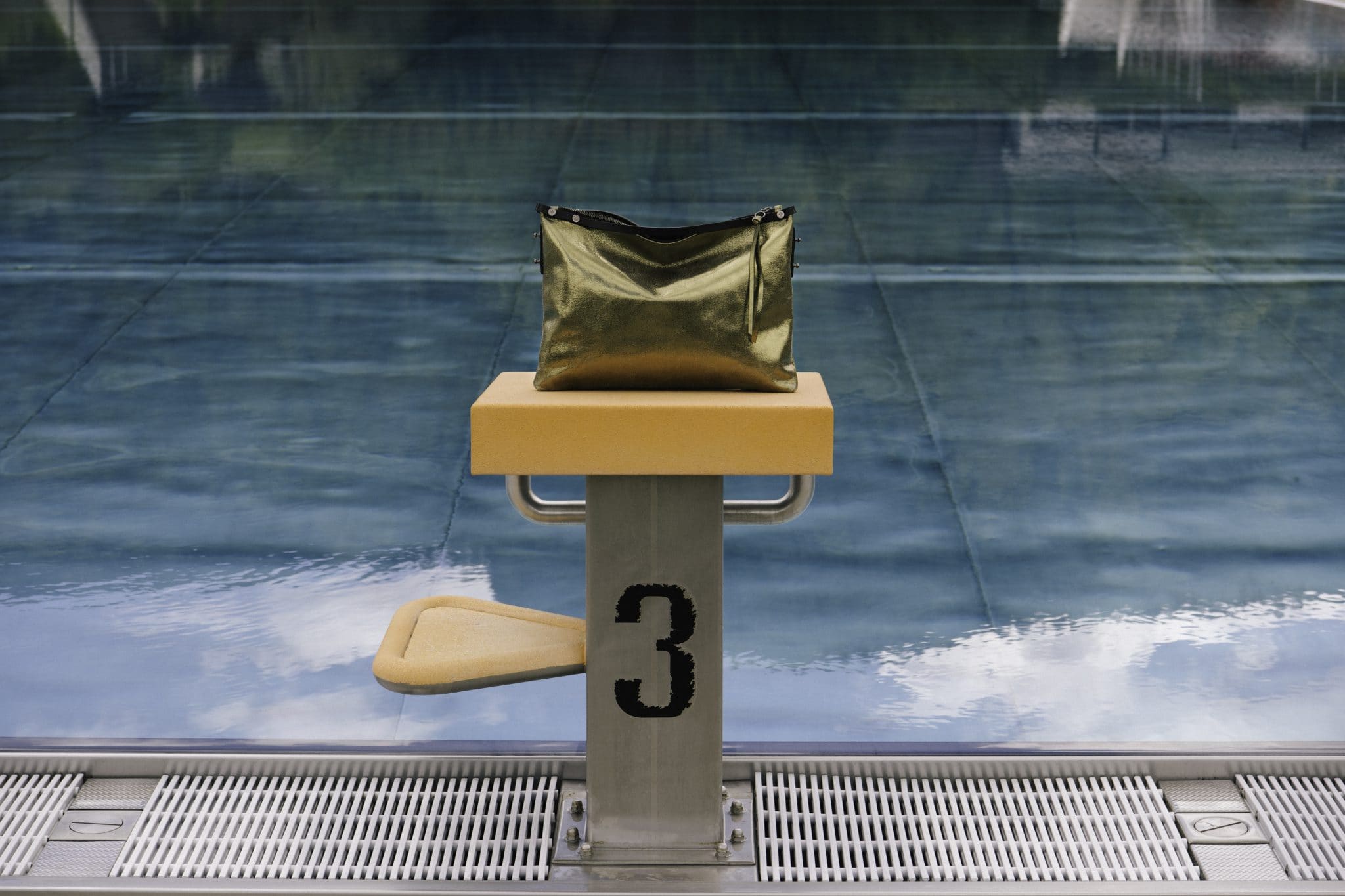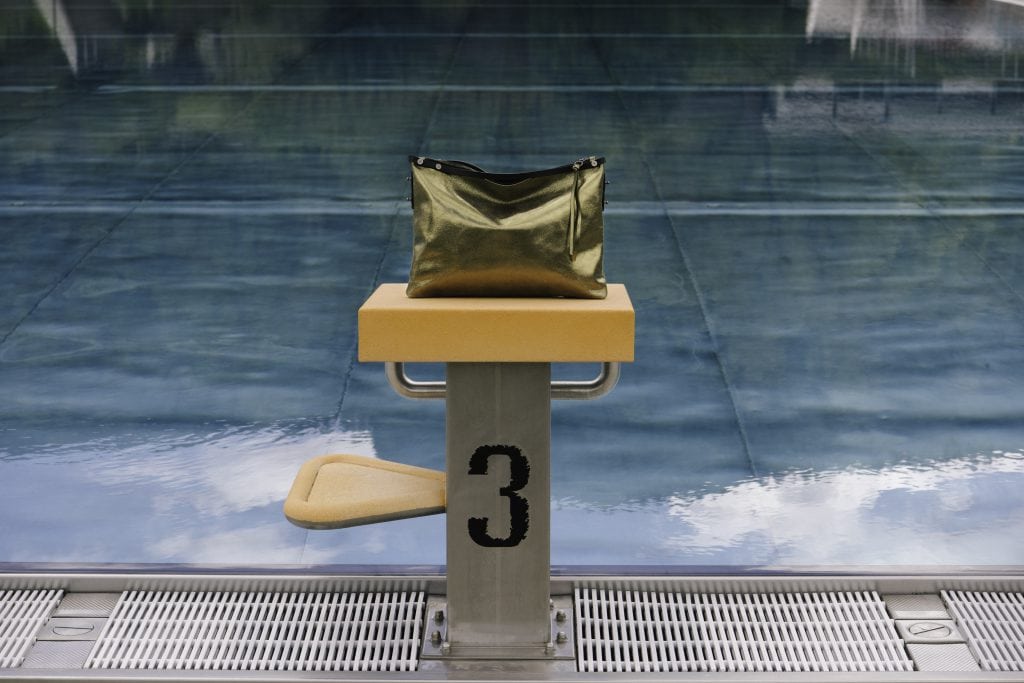 More of INA KENT >> online