Hering Berlin * Pott collaboration: bundles salt, cheese, oysters/ Photos: Fabian Frinzel
Stefanie Hering, porcelain designer and founder of the Hering Berlin manufactory, and Wilhelm Seibel, owner and managing director of the legendary Pott cutlery manufactory, have known and appreciated each other since 1995. Now the idea of a cooperation has become reality – Hering Berlin * Pott.
Since November 2020, four exclusive bundles on the themes of salt, cheese and oysters have been available, combining the unique aesthetics of both brands.
This aesthetic includes not only the innovative and timelessly purist design of the objects, but also a very similar philosophy and manufacturing processes based on traditional handicraft techniques.
Bundle 01: Salt
The salt bowl of the Hering "Pulse" collection, whose fine ribbed structure is created by a washing process that can only be carried out by hand, is complemented by a Pott salt spoon in the design of the iconic "Pott 84" series, the "Chancellor's cutlery" of Ludwig Erhard's era, which is made for this set in gold plated.
Bundle 02: Cheese
The "Cheese" bundle combines classic: the "Pott Formado" soft cheese knife created by designer Ralph Krämer in 1994, in a special edition with a gold plated handle, with one of those Hering plateaus of biscuit porcelain that Stefanie Hering developed based on baroque "Conversational Pieces" from the form archive of the Schwarzburger Werkstätten in Thuringia. "They pick up the original idea of table decoration", explains Stefanie Hering, "aesthetically stimulating porcelain objects, about which table guests unknown to each other can enter into conversation and spend a wonderful, inspired time together. It is exactly this joy of conviviality that we would like to pass on to our customers!"
Bundle 03: Oyster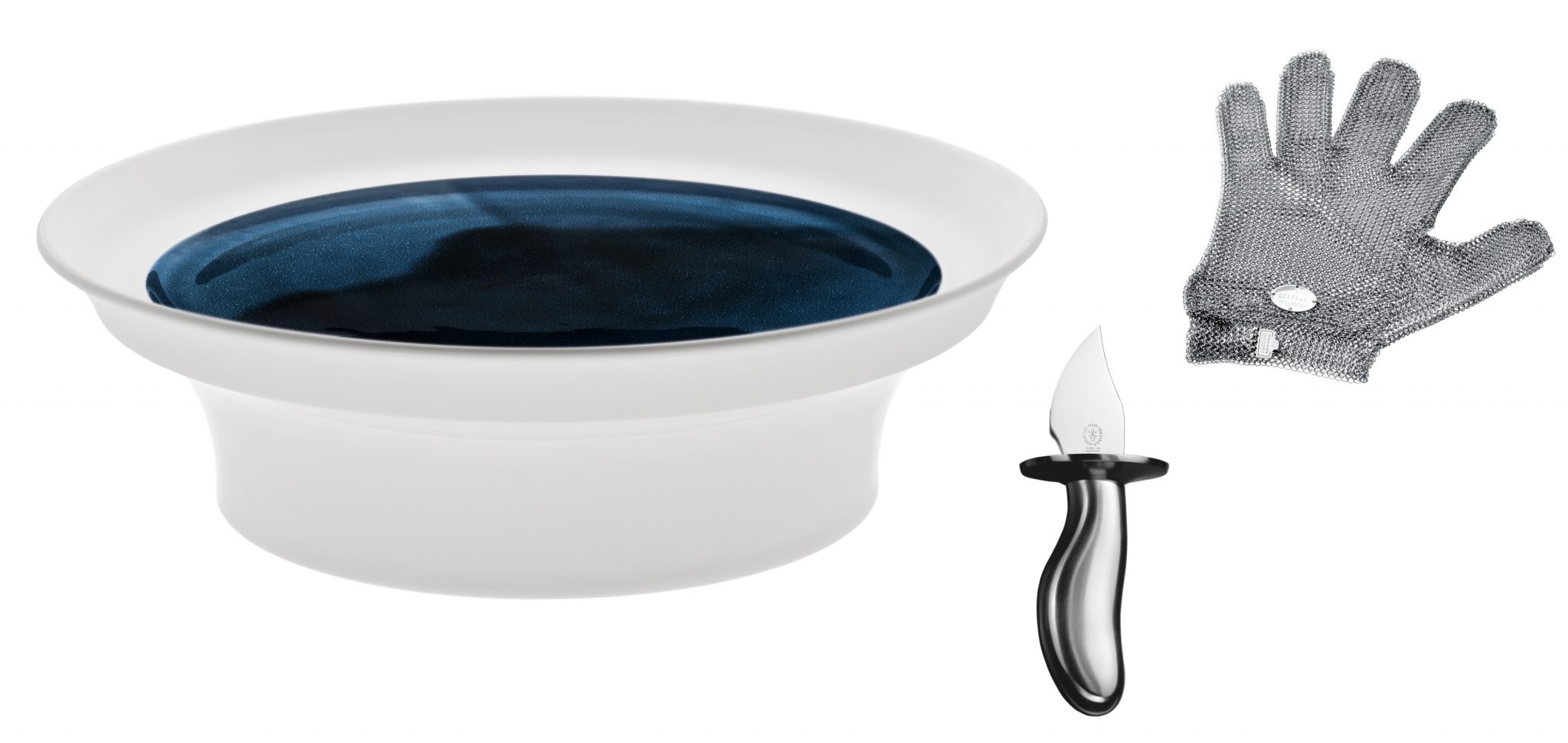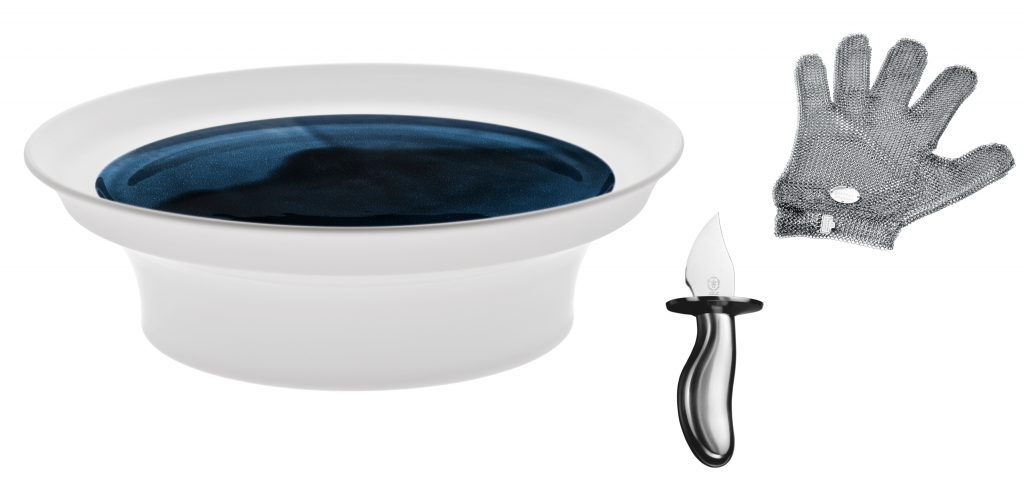 The big Oyster Bundle combines an Pott oyster glove and an Pott oyster crusher, designed by Ralph Krämer, with an oyster bar in the purist "Velvet" design by Hering Berlin, which focuses on the interaction of hand-cut, matt biscuit porcelain and mirro- red glazed porcelain surfaces.
Bundle 04: Oyster small
The "Small Oysters" bundle combines the Pott oyster fork, as a special edition in gold plated, with a curved notch, so that the oyster flesh can be completely detached from the shell, with a Hering Berlin plate in a "Silent Blue" design with sea-blue, hand-poured cobalt glaze.
These common features are noticeable in each of the four bundles. As a special feature in the bundles, the salt spoon, oyster fork and cheese knife (handle) are offered in a gold-plated version.
---
INTERVIEW
The trace of the hand makes manufactory work unique
Interview with Stefanie Hering, Founder, Designer Hering Berlin and Wilhelm Seibel, Owner and Managing Director of Pott.
What is the special feature of manufacturing by hand in your studios?
Stefanie Hering: Handcrafted objects touch us in a completely different way than industrially manufactured products, i.e. mass produced goods. When I get involved with a handcrafted object from Hering Berlin, I feel a different poetry and quality than with an article from an assembly line. What makes it unique are the people behind it: highly talented craftsmen, masters of their trade, whom I select and train myself and with whom I work closely for years.
Someone who works in a manufactory expands his experience throughout his life and then passes on his knowledge to someone who is just learning this craft.
Wilhelm Seibel: At first glance, a piece of cutlery produced by a vending machine may look as precise and perfect as a piece of cutlery from our manufactory. The striking difference, however, is that a pot of cutlery is handmade, checked by experienced master craftsmen with a lot of feeling and a good eye and has an immaterial, cultural value.
Manufactured products have soul – comparable to a handmade mechanical watch.
What is the special value of craftsmanship for you – maybe especially in these times?
Stefanie Hering: Again and again I am inspired by the mastery of craftsmanship. It is astonishment at this work, perfectly executed down to the smallest detail, at techniques that have been cultivated for centuries, and at the trace of the hand that makes each piece unique. Furthermore, craftsmanship also allows visionary developments in design only by experimenting in small quantities. This is immensely important for me as a designer who has always pushed the limits of porcelain. You simply cannot achieve this degree of innovation in industrial production.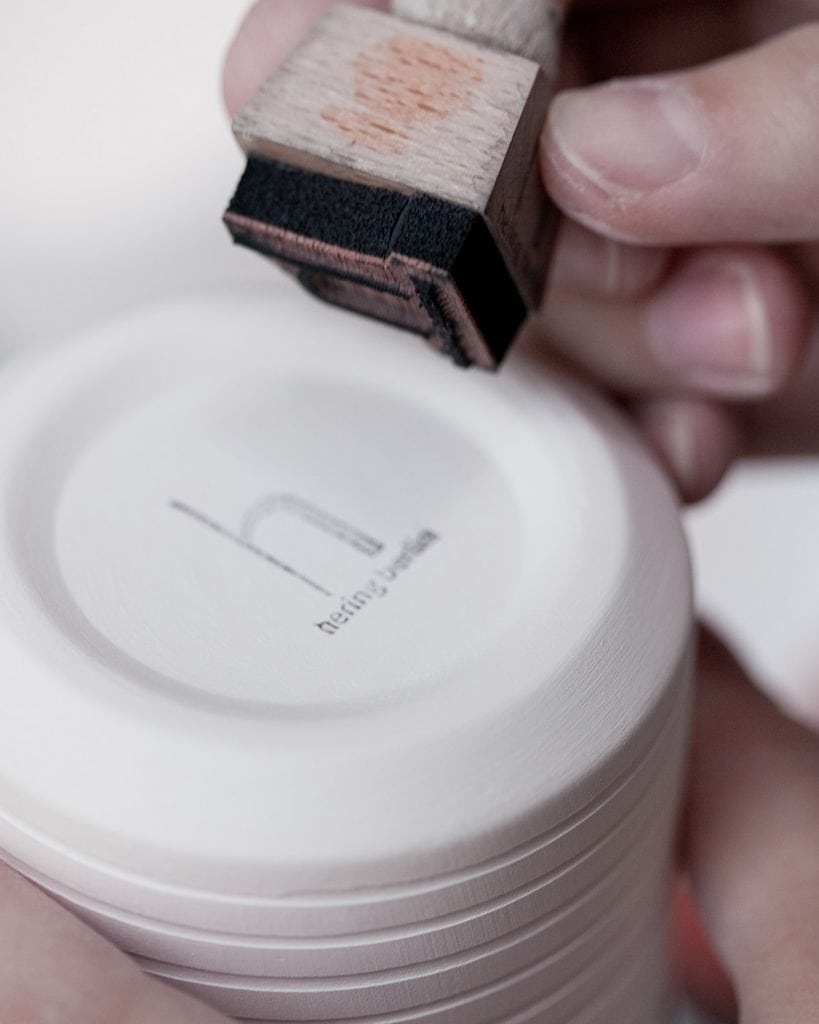 Wilhelm Seibel: Let me give you an example from our manufactory that clearly shows what craftsmanship means to Pott: A special quality feature of Pott cutlery are the knives with forged blades that are inserted into a handle. This enables long-lasting sharpness and creates perfect balance in handling. Such a knife needs up to 90 working steps and can only be made by hand.
---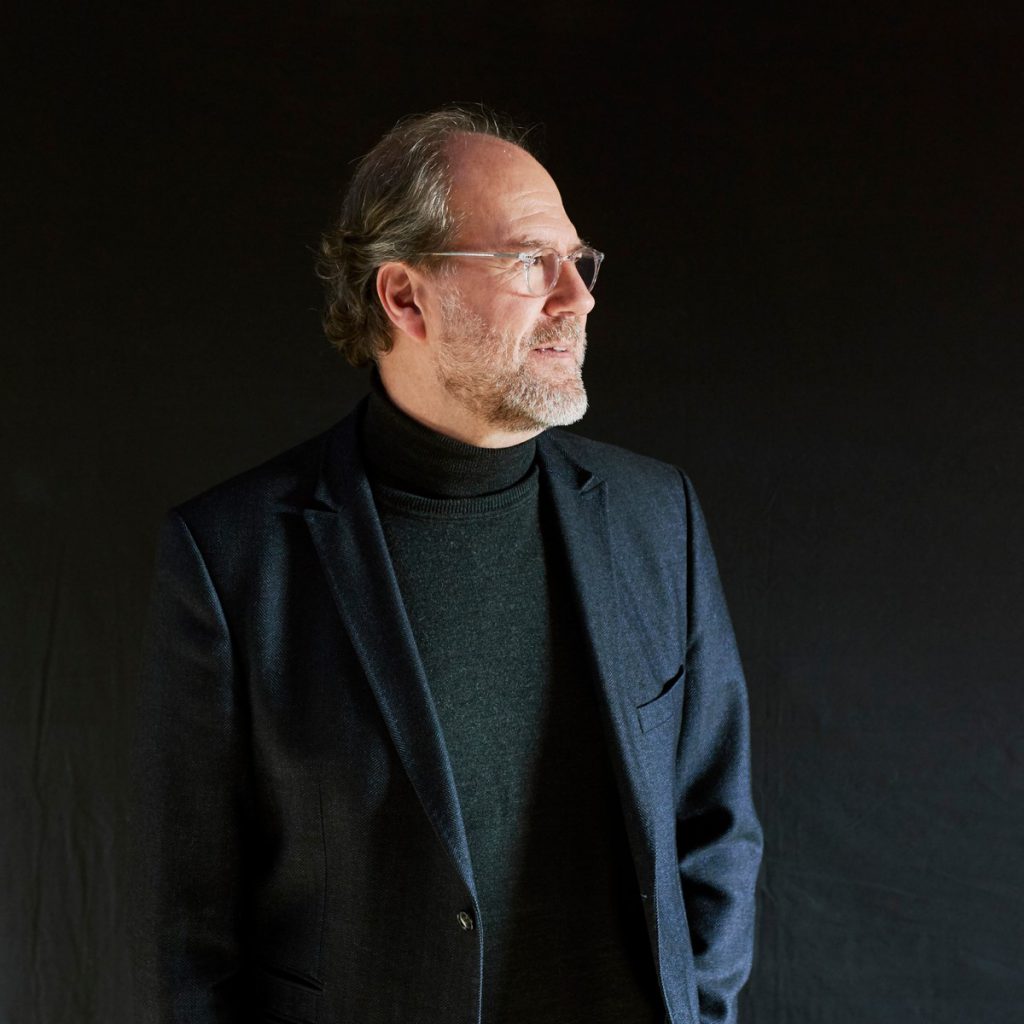 The unique quality of Pott cutlery is based on the purest craftsmanship, whose precision is in no way inferior to Swiss watch movements or the cutting of diamonds and cannot be replaced by any computer-controlled machine. "Pott and Hering differ in material and category," says Wilhelm Seibel. "But so much unites us: quality, manufacture, Made in Germany, the table community. At a laid table, we are simply a great and very sociable team."
More than 30 work processes go into each spoon and fork; a knife requires more than 90 steps before the blades have achieved their lasting sharpness and the entire workpiece its uniquely balanced weight.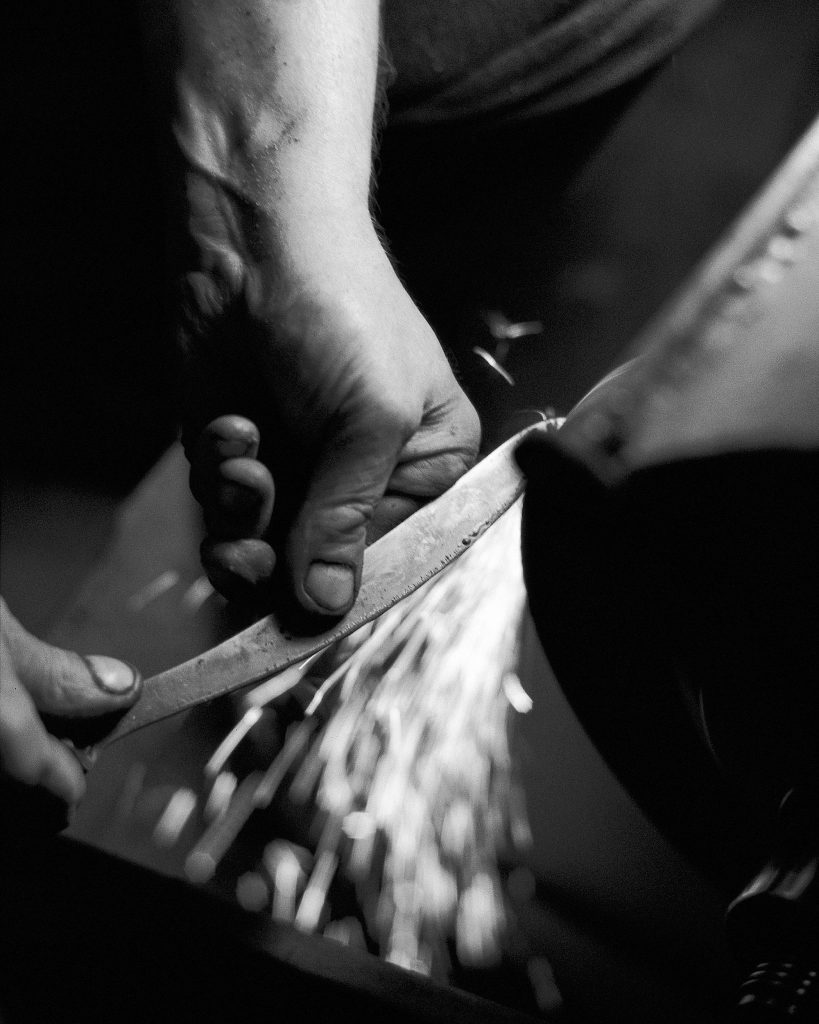 The cutlery manufactory dates back to 1904. The brand's international reputation is based on the son of the company's founder and ingenious cutlery designer Carl Pott, who joined his father's business in Solingen in 1932. In 2006, the company passed into the ownership of the Seibel family, who have been producing the highest quality cutlery in their manufactory in neighbouring Mettmann for 125 years, today in the 6th generation.
---
Please briefly describe a typical product development for your company.
Wilhelm Seibel: In our view, the development of new products is always a symbiosis of aesthetic, functional and production-driven demands. We want to create timeless products that function perfectly and can be produced well and sensibly. Product development is always a maturing process with several actors (designer, manufacturer). Carl Pott, who designed 10 of the 19 current Pott cutlery designs, is considered one of the most important cutlery designers of the 20th century. This may also be due to the fact that he was designer and manufacturer in one person.
Stefanie Hering: Exactly, designer AND entrepreneur, this is always the core competence for innovative design – and a guarantee for further developments in the use of the material, whether cutlery or porcelain. It takes courage and a desire to experiment, unconditional knowledge and understanding of functionality as well as a significant design language characteristic of the brand – and of course wise business decisions. The pieces we have selected for our cooperation Hering Berlin x Pott are characterized by exactly this maturity.
---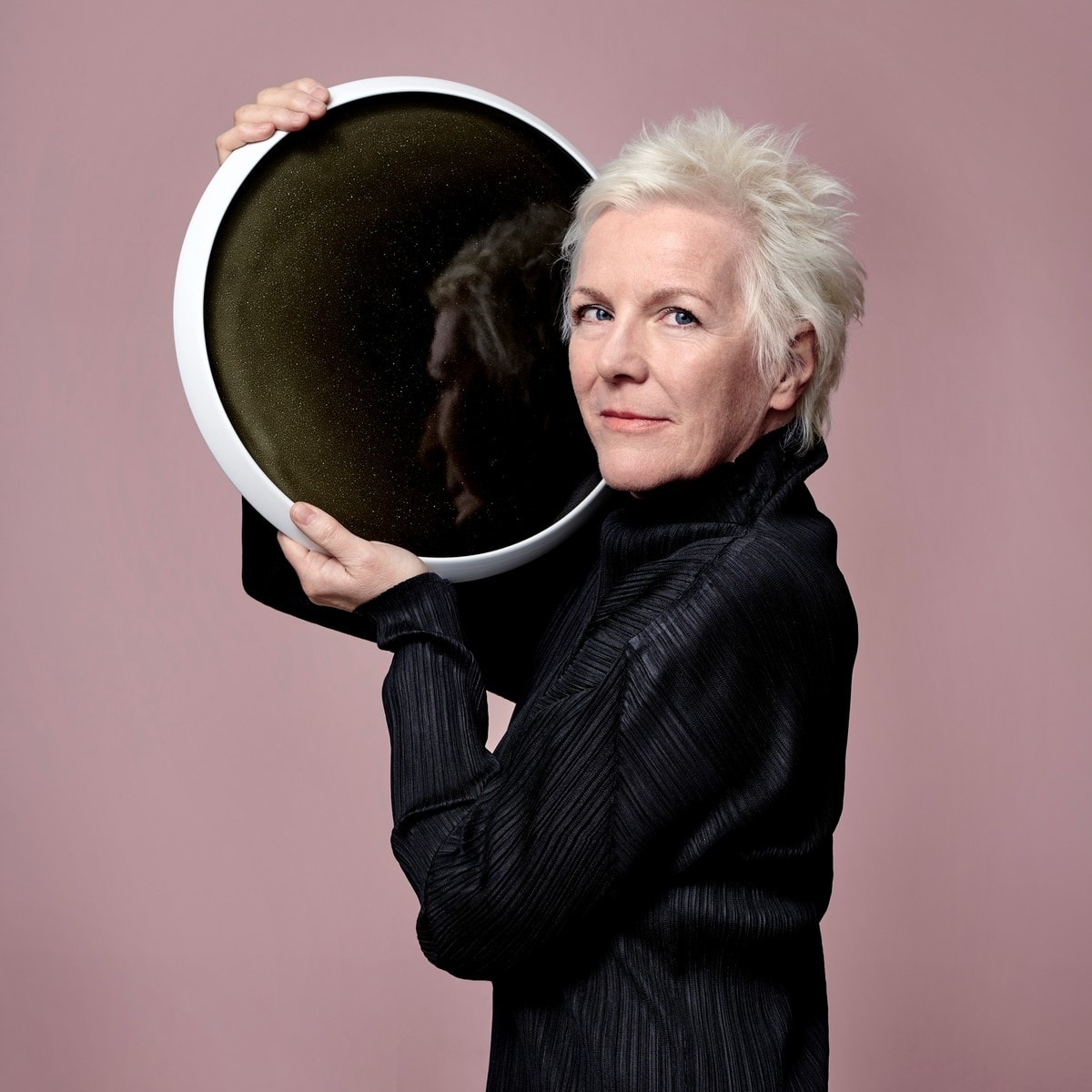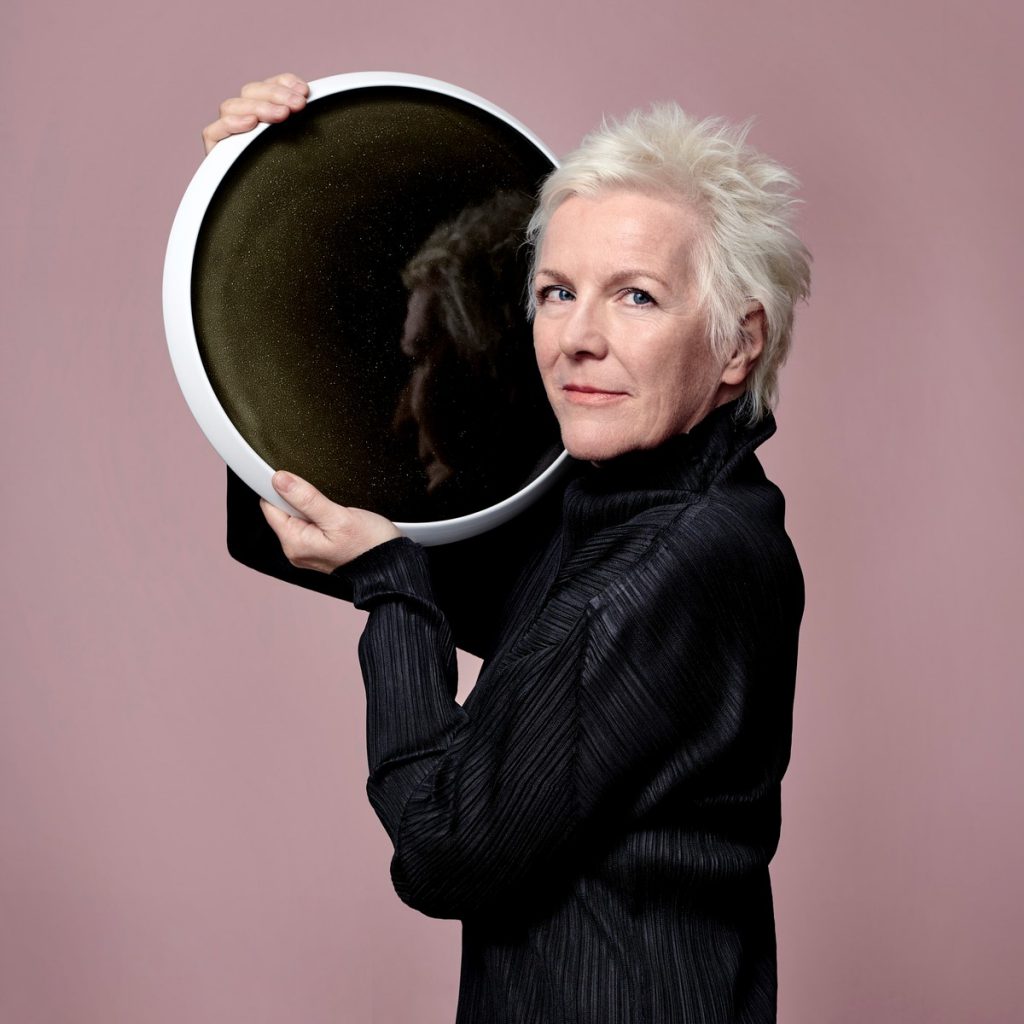 Stefanie Hering, who trained as a master ceramist before concentrating on porcelain as a material in the 1990s, experiments with shapes and glazes, continually exploring the limits of the material in collaboration with artisans who have been skilled in porcelain production for decades, and presents designs that can only be produced by hand.
---
Your most iconic design?
Stefanie Hering: Always exactly what I am working on at the moment, because my design philosophy includes exploring the limits that the material porcelain actually imposes. This courage to experiment and the goal of creating design pioneers is my playful drive. Take the example of the colored glaze Blue Silent on the oyster plate for the Pott Cooperation: the central feature is a glaze based on earth and minerals, which is poured out on the sideboard, while the edge remains in the pure, unglazed and velvety cookie porcelain that is typical for Hering Berlin porcelain. However, porcelain normally does not permit such glazes because they cannot withstand the high firing temperatures. So I spent so long in our manufactory testing, with clay, with earths, which we process in such a way that they are highly fireproof, that they form a symbiosis with the glazes.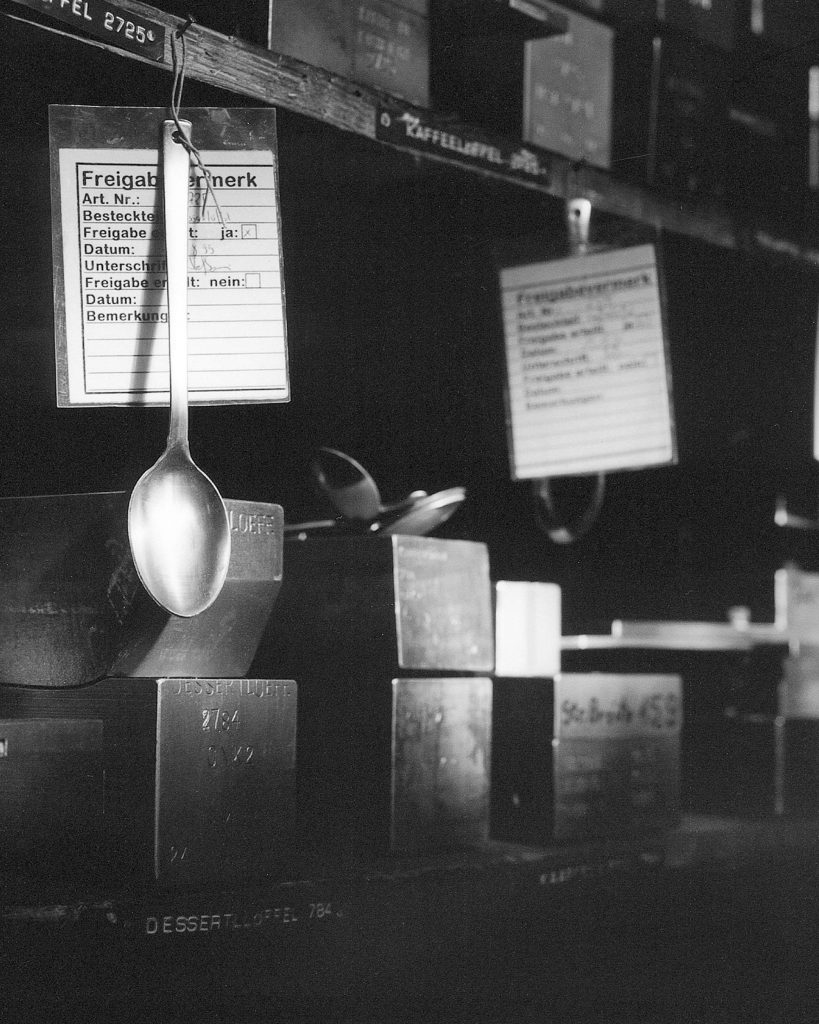 Wilhelm Seibel: The iconographic aspect of the Pott program is probably the diversity of the portfolio and the independence of the individual models. We notice again and again that everyone finds his or her own favorite here. However, some models stand out: Pott 33 with its 5-pronged fork, Pott 35 with a lot of width and volume or Pott 86 by Josef Hoffmann, which can only be produced in sterling silver due to its shape.
Is there a milestone that you are particularly proud of or that has shaped you?
Wilhelm Seibel: Some people also call Pott the manufactory of the 1000 design awards. It is a remarkable collection of awards that Pott has collected over the years. Further history and milestones are e.g. the Olympic cutlery Pott 22, which equipped the Olympic Village in Munich in 1972 and thus became world famous, or the Chancellor's cutlery Pott 84, which in the era of Ludwig Erhard equipped various German embassies in the silver version in addition to the Chancellery.
Stefanie Hering: Last year I started a series of exhibitions with the Goethe Institute in Thailand and was able to work on site in Ratchaburi with a special clay that allows the design of immensely tall vessels – something I have long wished for in my work as a designer and that will help me to move forward. I am also particularly proud that we have created a network of gourmet partners with over 500 renowned chefs worldwide, all of whom stage their creations at Hering Berlin! You can read all this on our website. There you can also find news about our design awards, such as the Dineus Award, the Tableware international award or the Design Award of the Federal Republic of Germany. It makes me happy that I am understood and honored as a pioneer in contemporary porcelain design.
When and how did the idea of a collaboration arise?
Wilhelm Seibel:Our manufactories have been known and friends for a long time. I think I have known Stefanie Hering since 1995. What inspires me about Stefanie Hering is her enduring passion for porcelain and experimental craftsmanship. She inspires me again and again and has certainly played a part in the successful developments of Pott. We have always been aware that porcelain from Hering Berlin is the perfect complement for Pott products. For a long time we have been recommending Hering when customers ask us for the "right" porcelain. I think 2020 is finally the time for collaboration!
Why is Pott or Hering Berlin your preferred partner for this cross-sector collaboration?
Stefanie Hering: Personally, the value and mastery of pure handwork is really very close to my heart. Objects made purely by hand with a lot of love and knowledge also lead to a more conscious and sustainable consumption: I buy something that I do not put aside after three months, but rather something that I like to look at and use for years. This is exactly what the collaboration with Pott is all about. I call this mindful luxury, a new mindfulness in design, a very conscious use of resources, people and objects. I share this claim with Pott.
Wilhelm Seibel: Some proverbs would fit here: ""Great minds think alike".
Pott und Hering distinguishes between material and category, but so much unites us: quality, manufacture, Made in Germany, table fellowship. At a set table we are simply a great and very sociable team.
Your favorite piece/bundle from the Hering Berlin * Pott cooperation?
Wilhelm Seibel: The choice is certainly not easy. But I decide for the salt bowl and the gilded salt spoon. I find the filigree of the spoon, the velvetiness of the biscuit porcelain and the somewhat extravagant touch of the gilding a very charming combination. On a warm summer evening with friends, I see myself garnishing a salad with goat cheese and walnuts with Fleur des Sel. Maybe we'll have oysters for the main course and some cheese for dessert, so that the other bundles can be used as well.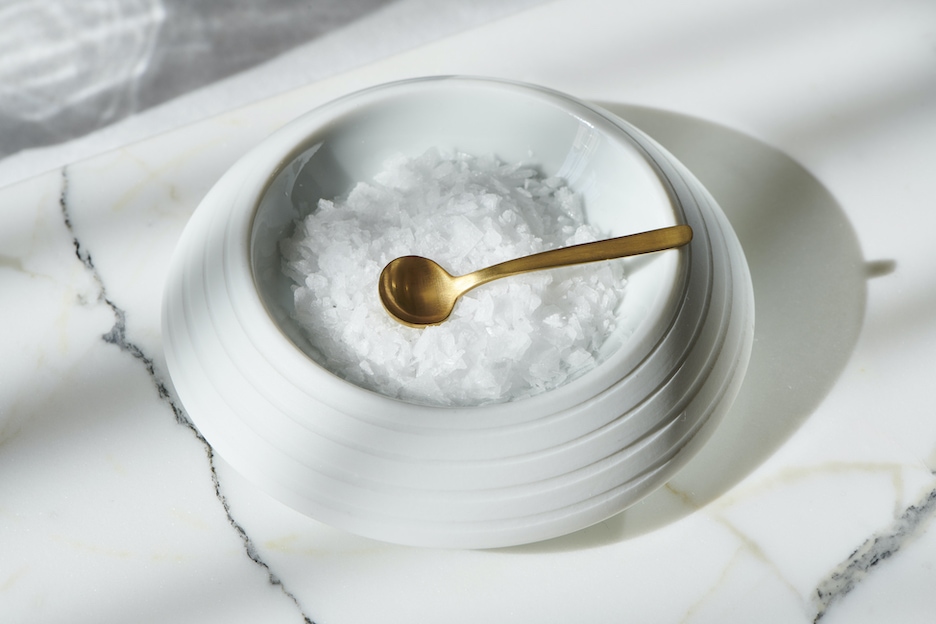 Stefanie Hering: Of all the exciting product combinations in this cooperation, the Hering Berlin Velvet cheese plateau with Pott Formado is unique to me. For the plateau I have selected a historical original from the repertoire of the Schwarzburg workshops and re-stylized it in biscuit porcelain. In the history of European manufactories, the original plateaus have been used for the presentation of food at court and were regarded – as bearers of groups of figures – as Conversational Pieces.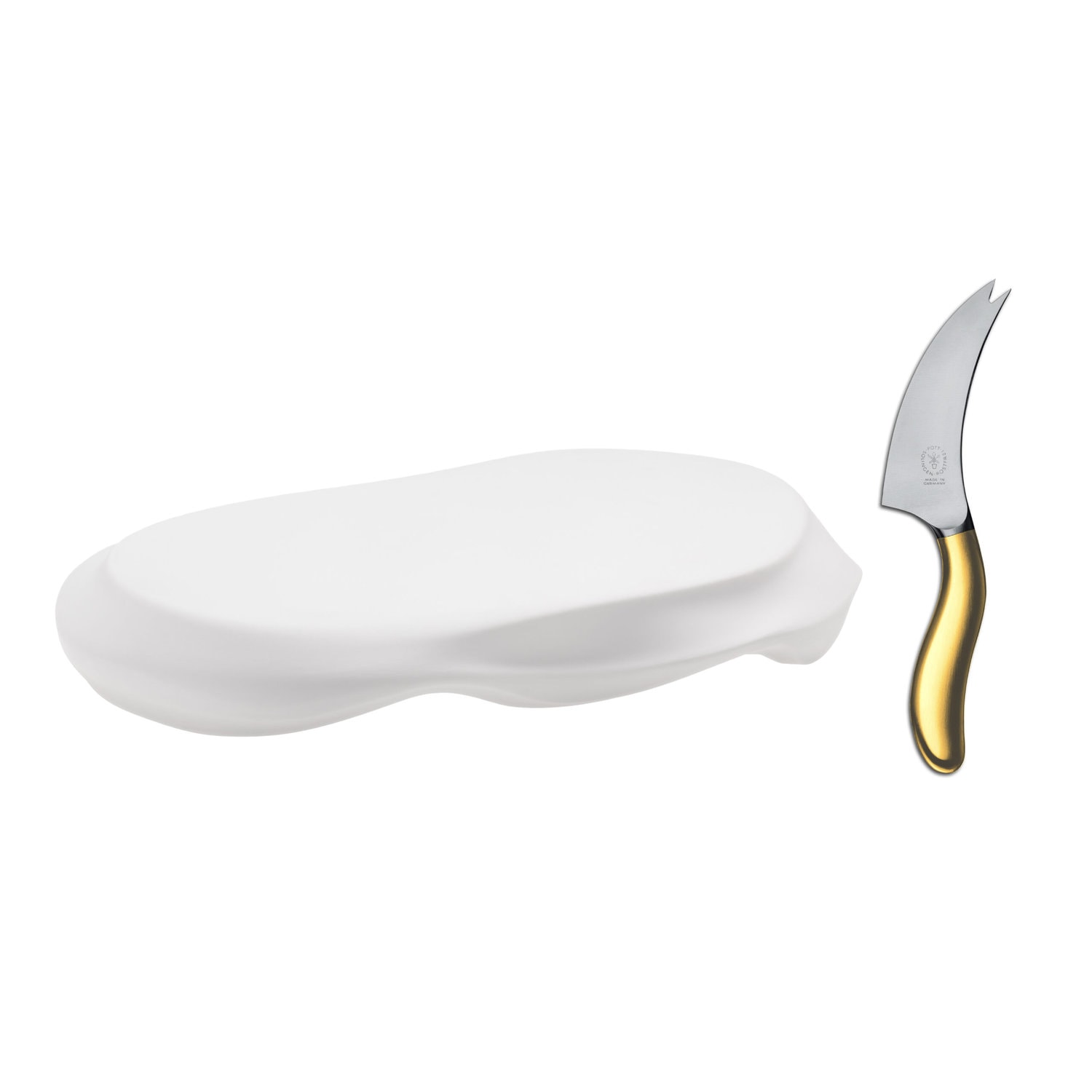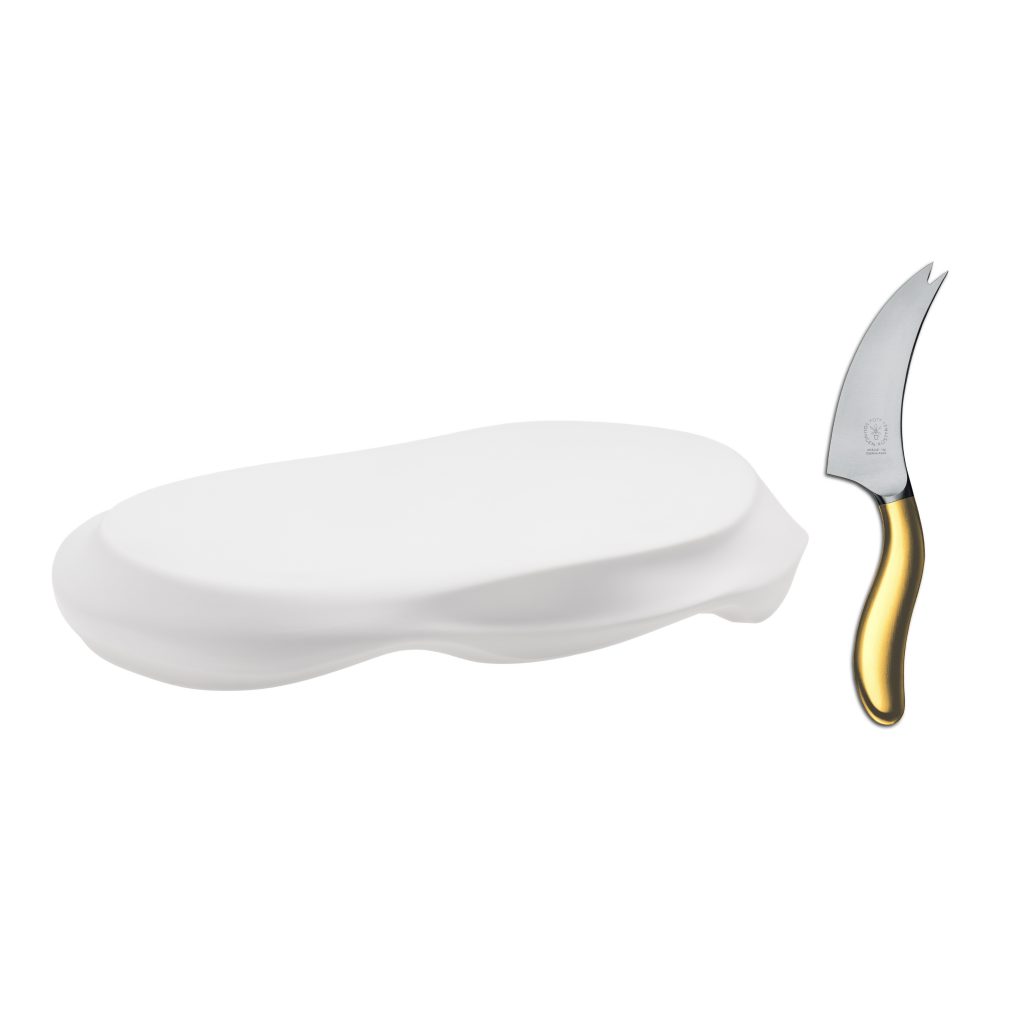 They take up the original idea of table decoration: aesthetically fine, stimulating porcelain objects, through which unknown table guests can enter into conversation with each other and spend a wonderful, inspired time together. This is exactly the goal of our collaboration and it is exactly this joy of conviviality that we would like to pass on to our customers with all the wonderful manufactory objects from Hering Berlin * Pott!
---
HERING BERLIN * POTT
Available now in the new Pott Online Shop
Hering Berlin online >>