Introducing the new Genesis Triple by AXEL AGRIGATO:
Axel Arigato's success story tells of a rapid rise to fame, with the Swedish online label transforming into an internationally recognised brand within a very short period of time. Axel Arigato was launched in 2014 with a disruptive agenda.
Japanes aesthetics
Minimalist Japanese aesthetics have had a strong influence on the brand run by Creative Director Max Svardh and CEO Albin Johansson. By foregoing seasonal collection, traditional sales channels and engaging with customers directly, Axel Arigato was launched with one main objective: to embrace the now and always look for the tomorrow. Cultural references include music, art and architecture, all of which illustrate the kind of world Axel Arigato wants to project.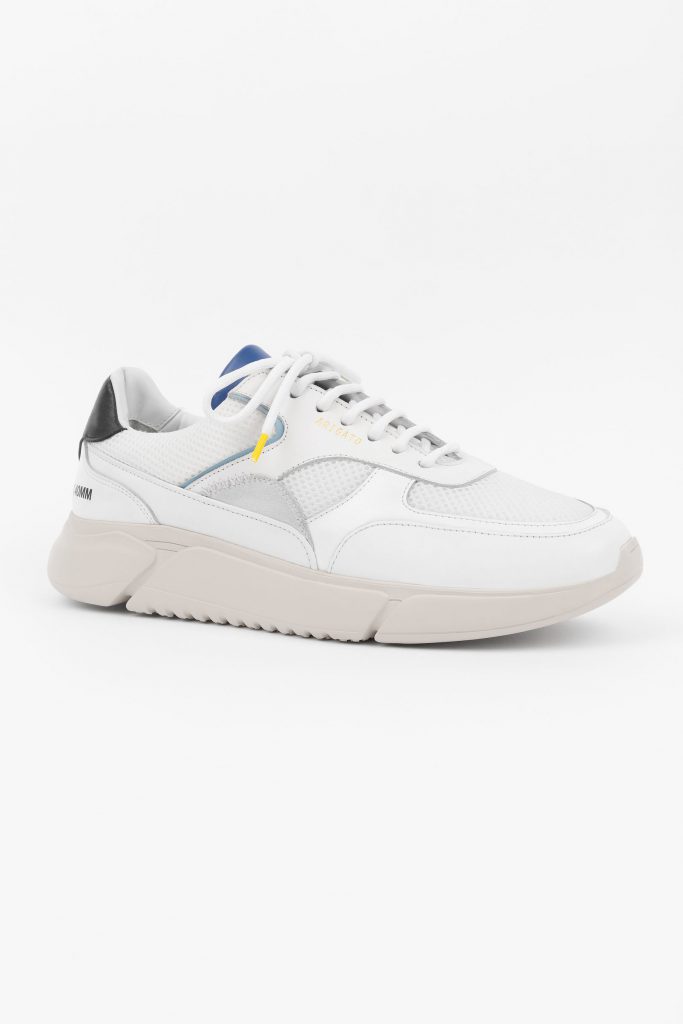 It's all about the attempt to achieve more from less, and it's something they succeeded in doing with their range of sneakers.
The new Genesis Triple sneaker, with white leather base, cremino sole and contrasting tab, has an upper that draws inspiration from retro silhouettes but is set on a modern streamlined sole to create the perfect fusion of retro and contemporary.
Color: Grey, White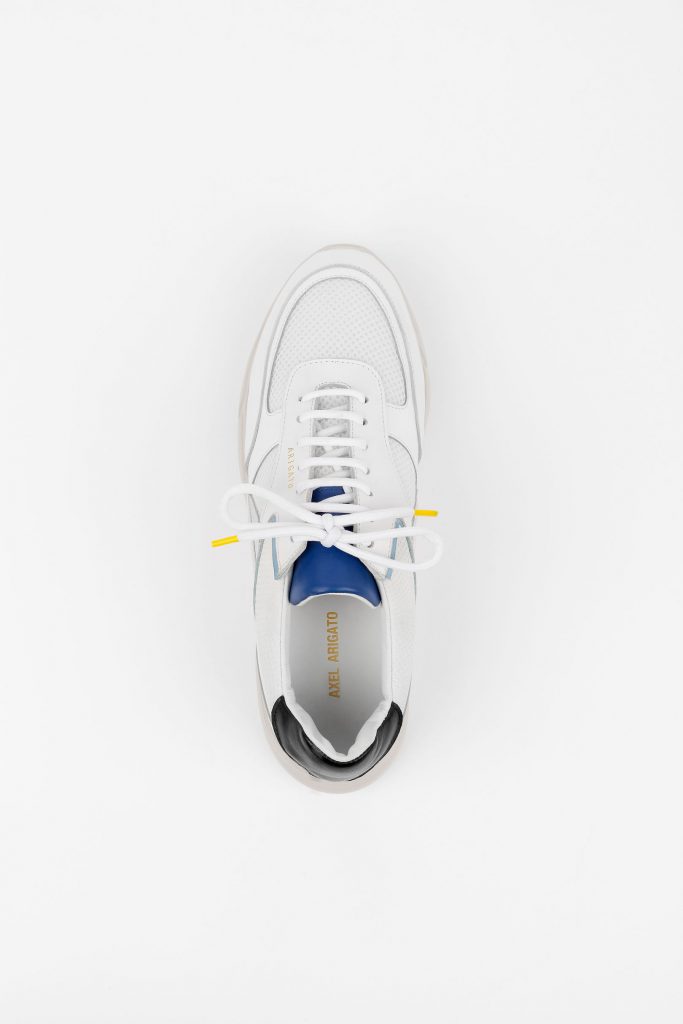 Handcrafted in Portugal
75% leather/suede and 25% polyester
Leather lining
Lightweight expanded rubber sole measures 3.2 cm/1.26 inch
Cushioned footbed to deliver comfort for everyday use
Completely cemented to ensure the original shape is kept
Logo stamp in gold-tone
Branded dustbag included
---
axelarigato.com, € 205