Concepts of so-called "Tiny Houses" spring up like mushrooms. But that of the Italian architect Beatrice Bonzanigo – Casa Ojalá – is even reminiscent of a bag of goodies straight from the fantasy world of "Game of Thrones".
Do you know the great opening credits of the world-famous fantasy series Game of Thrones? It became legendary not only because of the catchy tune it is underlaid with. The mechanical look of the 1.5-minute animation is also aesthetically pleasing.
As if driven by a crank and its shaft, buildings grow from the flat map of the fantasy world of Westeros into three-dimensionality. They change and unfold with every turn. You can almost hear the creaking and groaning of the stressed wood. The squeaking and screeching of the moving steel fronts. Somehow the whole thing has something magical and mechanical about it.
A little Game of Thrones
And one is almost tempted to believe that the Italian architect Beatrice Bonzanigo (IB Studio) was inspired by this world-famous opening credits when designing her Casa Ojalá. Because her Casa Ojalá is by no means one of many oh-so-hip "Tiny House" concepts.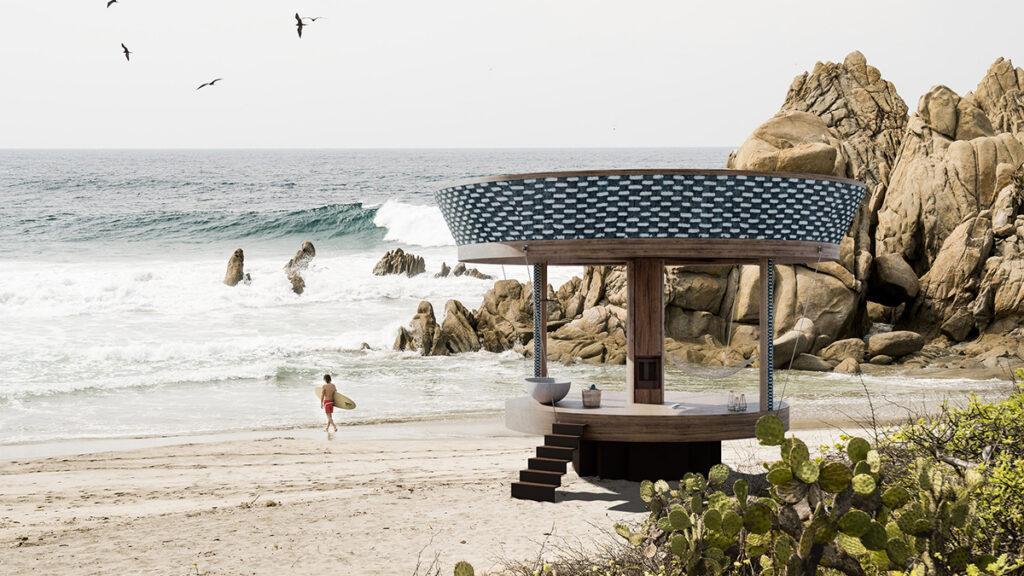 Where it all started
Inspired by recent travels in the vast and endless countryside of the northern Andes, Beatrice sought to create a refuge where one – she! – could comfortably stay a few days without disrupting the physical and existential immersion in the landscape. Thus Casa Ojalá was born: pairing the luxurious comforts of home with a structure that adapts seamlessly to its surroundings, allowing guests to rediscover themselves submerged in nature.
Clever mechanism
Rather, it is a 27-square-metre rondo that can be constantly changed via a sophisticated mechanism. Its wooden walls disappear or appear by shifting metal panes. Its room layout varies just as much as the usability of the existing space. Like a toy spinning top that, thanks to a magical mechanism, changes its shape with every turn and always fulfils a different function.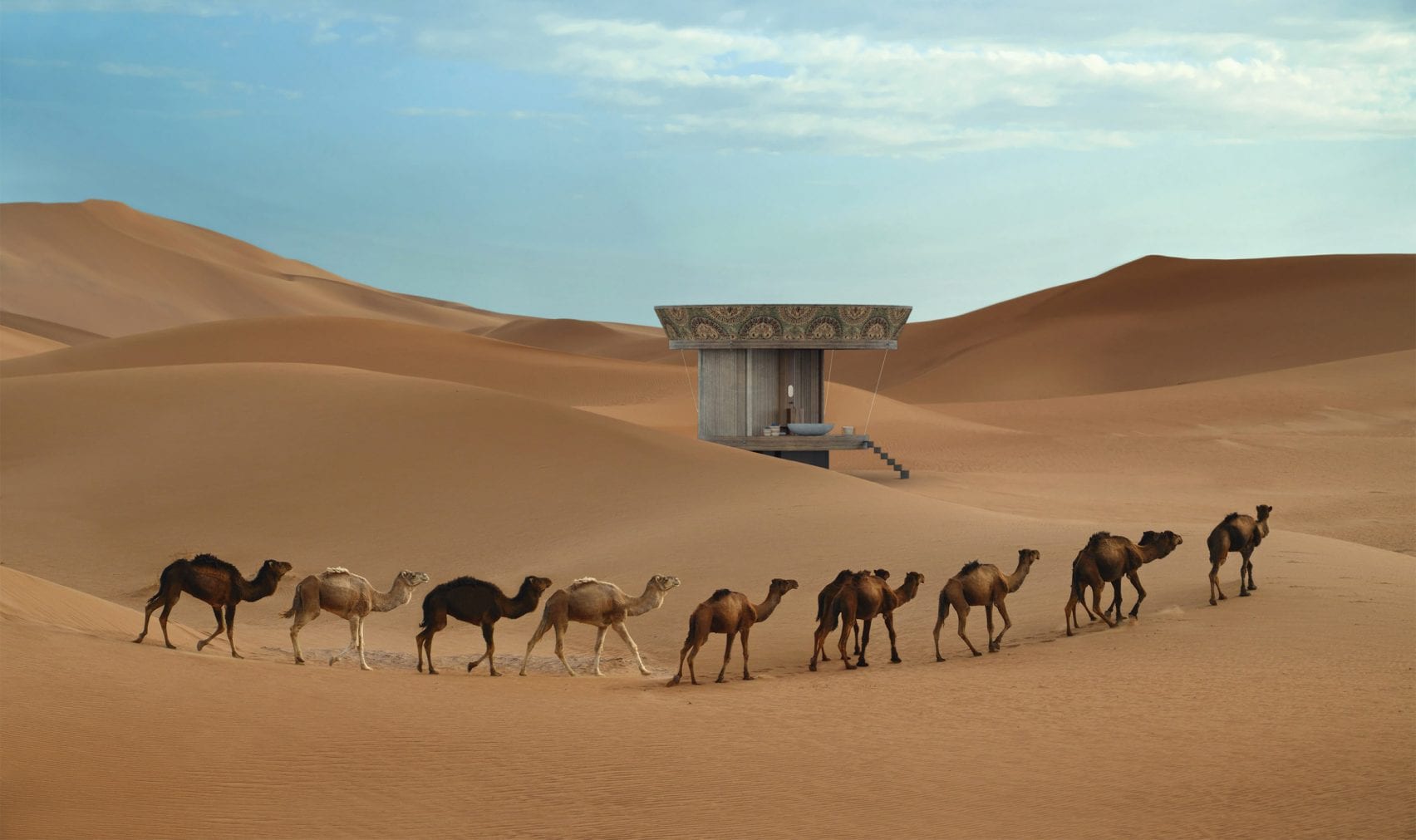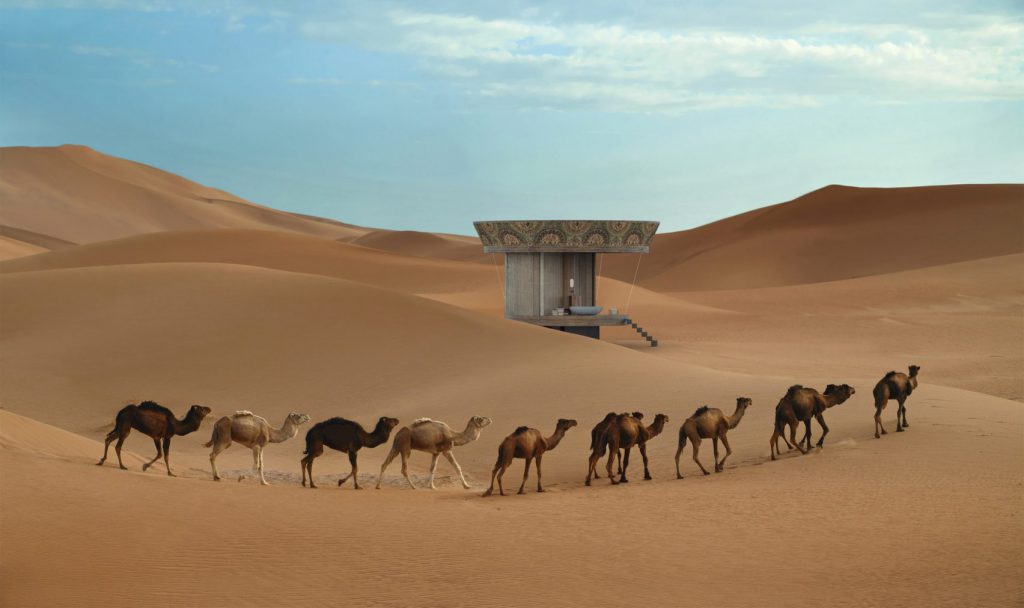 In concrete terms, there are at least 20 different appearances that this round home can take on without any rebuilding work. So-called "layouts", as it is called in the technical jargon.
The idea of small prefabricated houses is exploding all over the world. My concept is small and sustainable like many others. But it is also enormously flexible. It's a bit like a sailboat: it can be configured in various combinations thanks to the modern mechanical system,

Beatrice Bonzanigo, architect
Sliding panes
But how can this matter be imagined in concrete terms? Basically everything literally revolves around the round shape of the house. It makes it possible to construct the rooms of Casa Ojalá in slices, each of which revolves around the central core and is also all connected to it. In addition, there is a sophisticated mechanical push and pull system that moves the walls and at the same time makes the interior furniture either appear or disappear at the right moment.
For example, the double bed is located just below the floor and can be lifted into the living room at the end of the day with just a few hand movements. This turns it into a bedroom. The toilet is completely hidden by a cable. Storage space and cupboards can be similarly recessed or highlighted in the plinth of the house as required.
Casa Ojalá's completely self contained electrical and water systems and easy assembly allow it to be immersed freely into the landscape without the constraints of connection to the civilized grid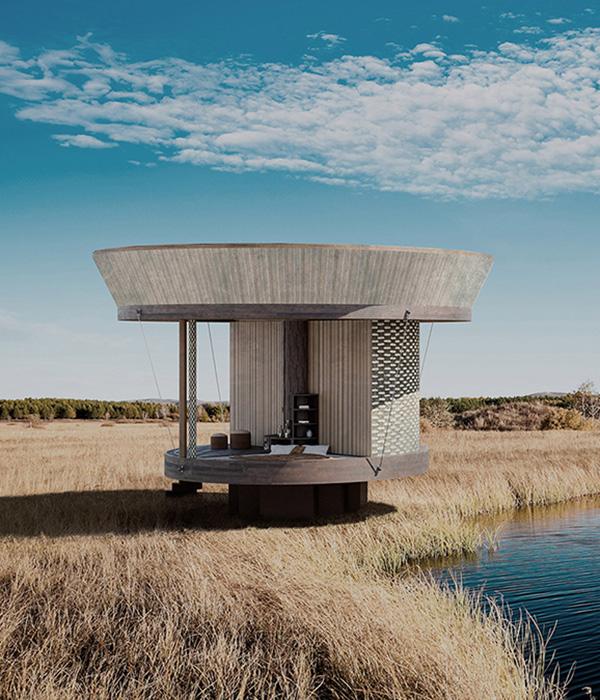 House for every mood
The cottage is also adaptable to the climate and the environment:
You can add some equipment, like a swing or hammock, and also some more practical things, like a third layer on the outside, which is a mosquito net,

explains the architect.
Everything has been designed so that you can adapt the house to suit your mood, weather or activity.
If you want, you can decide every few minutes whether you'd rather sit in an open living room or enjoy a huge bathroom in the same place,

says Beatrice Bonzanigo.
1,000 variations per house
Its official concept, which has won several design awards, states that Casa Ojalá, in its largest expansion stage, "offers more than 1,000 synchronously working furnishing solutions without ever changing the original structure and form".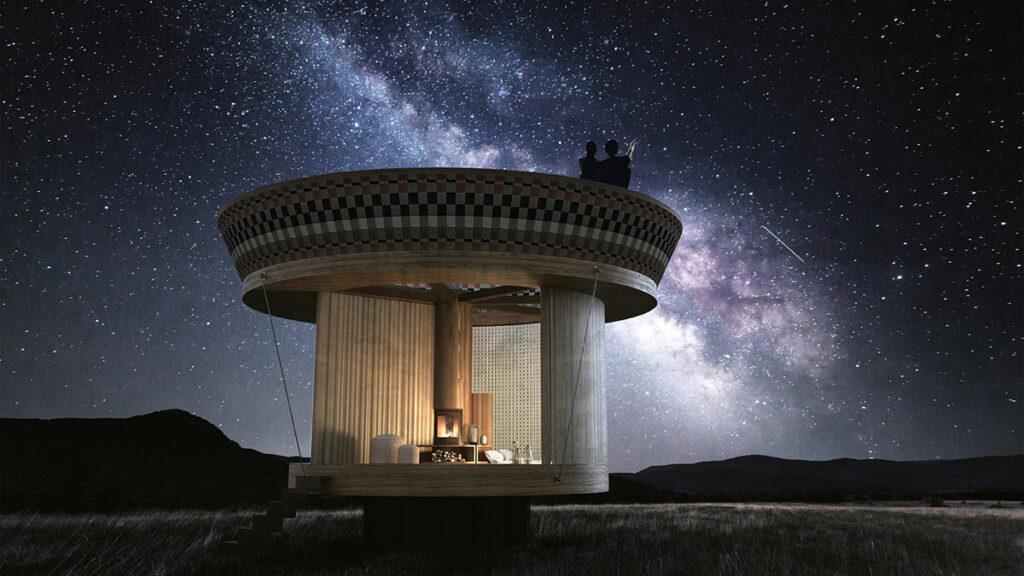 To make this possible, however, not only creative thoughts were necessary. That's why Bonzanigo immediately brought in a whole team of engineers to work on the realisation. After all, the star architect didn't just want to present a concept, but a ready-to-build model that could go into series production at any time.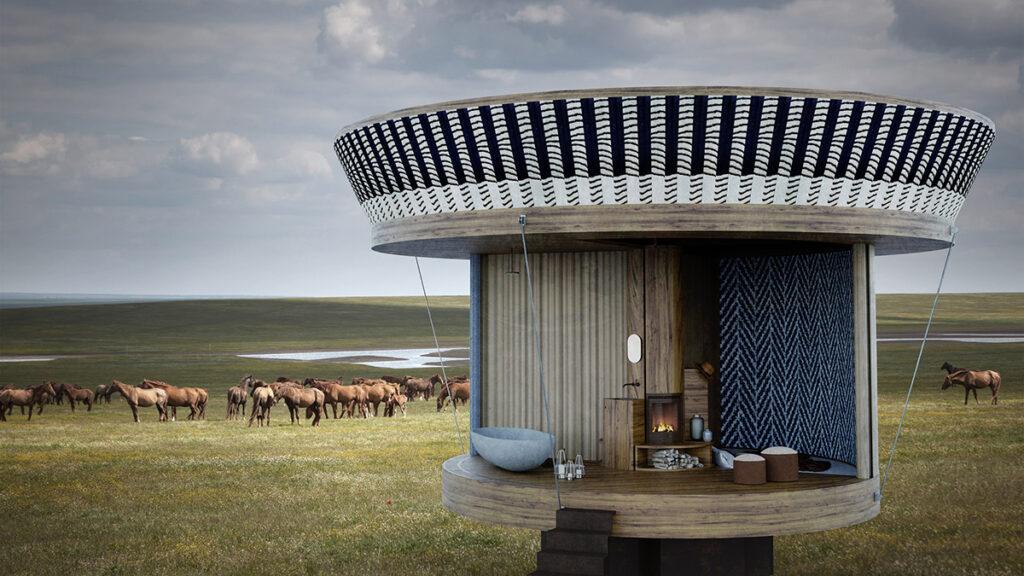 Attention to detail
And so, in a further step, she immediately concentrated on the next essential level: the materials. After all, in order to be able to guarantee the required flexibility, these are essential. Her roughly summarized conclusion: The outer walls must be made of so-called wood skin. This is a flexible, rollable wooden construction designed by a group of Milanese designers, which gets its flexibility from a series of vertical cuts in the material. And, yes, this product was developed and patented especially for Casa Ojalá.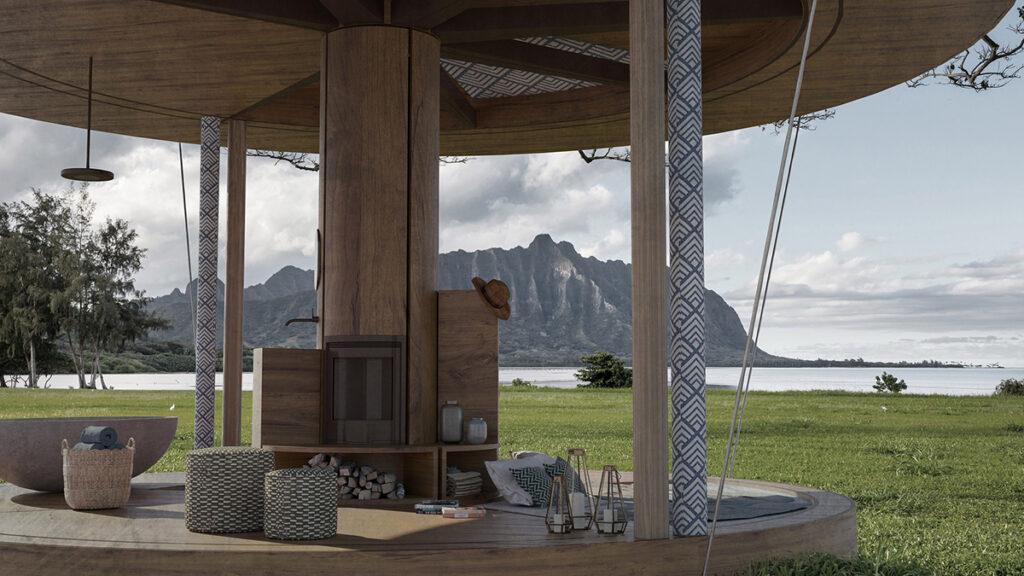 According to the inventor, however, the less special building materials should always be built on the spot. After all, the issues of sustainability and regionality are just as relevant to her as the idea of freedom, which her mini house quite obviously pursues.
Thus, the IB Studio's plan is to produce the core structure – i.e. the necessary concrete base, the mechanics, as well as the cistern, solar panels, water pump, textiles and wooden elements – on site. Special templates have already been developed for this purpose and an internationally understandable construction manual has been produced.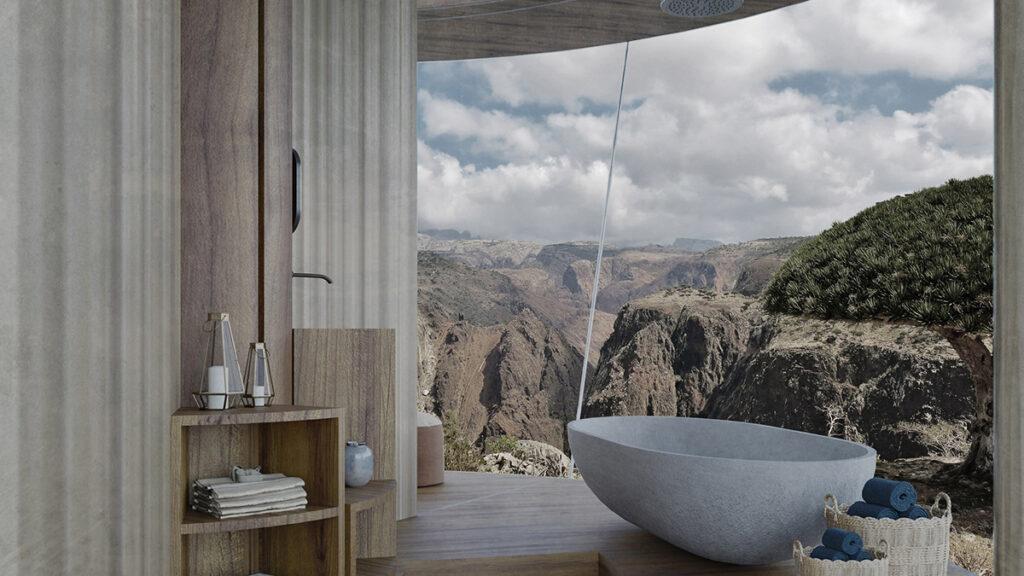 So one thing is obvious: the architect and her studio are really serious about Casa Ojalá. Not least because of this, lawyers have long been commissioned to apply for a patent for this concept. The process has already been successfully concluded, but it has brought to light an exciting finding: During an international screening to see whether a similar concept already existed, only one comparable development was discovered!
Similar concept
In 1972 Paul Hanna designed a triangular house with similar considerations together with Frank Lloyd Wright. You could move these triangles to close the house, and inside there was another triangular wall that could be moved. However, the similarities were far too small to stand in the way of an international patent.
And so a working prototype had already been built in Milan, which brought to light an additional advantage of the construction, as Bonzanigo surprisingly noted:
Here in Italy there are a lot of bureaucratic problems with building and extending plots of land. I found out that Casa Ojalá is not classified as a 'space' because it does not have classic walls. Therefore, only a permit for an underground cistern is needed to build it.
From design to reality
After its heralded debut at Milan Design Week in April 2019, a company was formed to bring Casa Ojalá to life and make it available to boutique hotels and individuals alike. Prototyping is underway and first deliveries are expected mid 2020.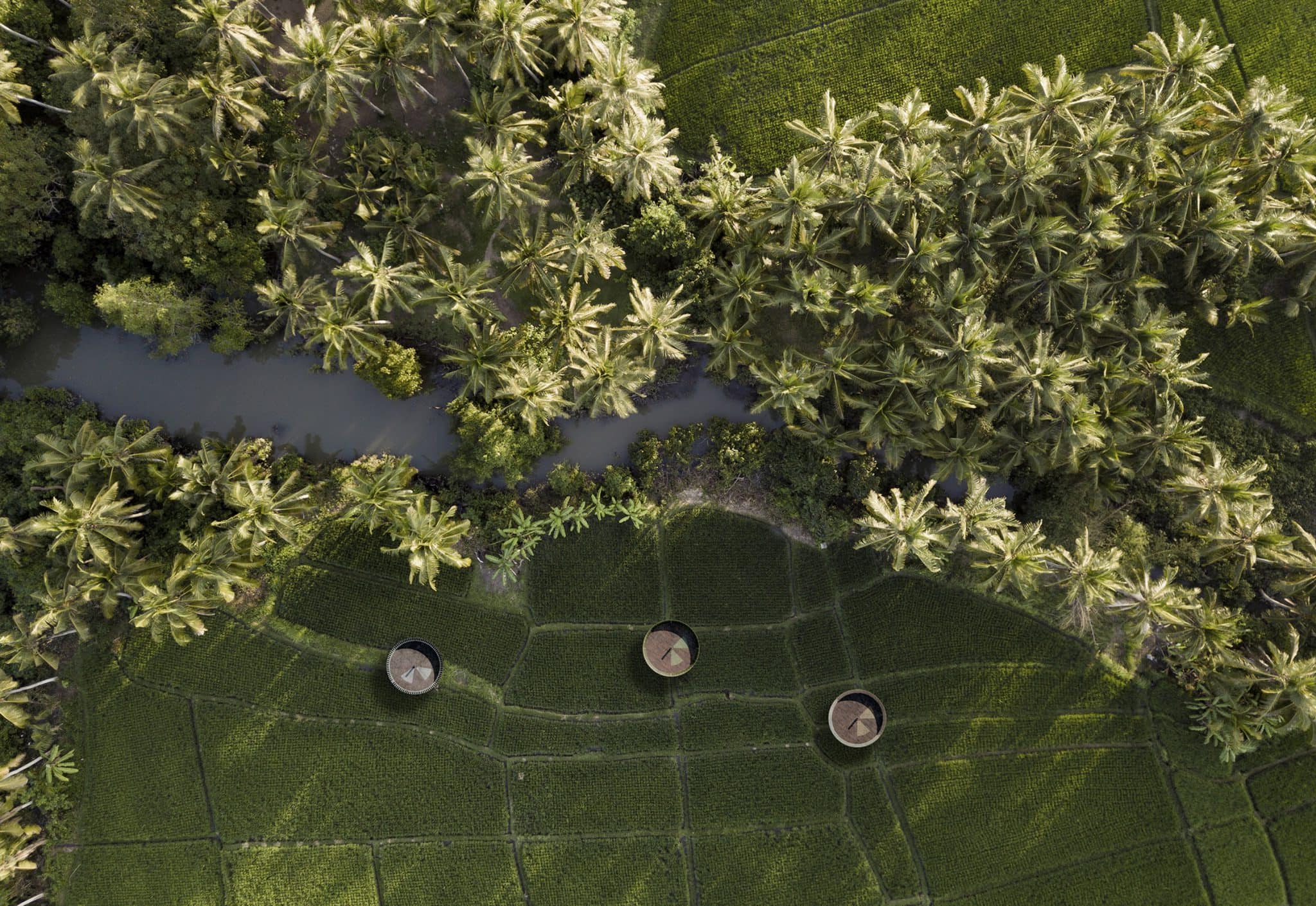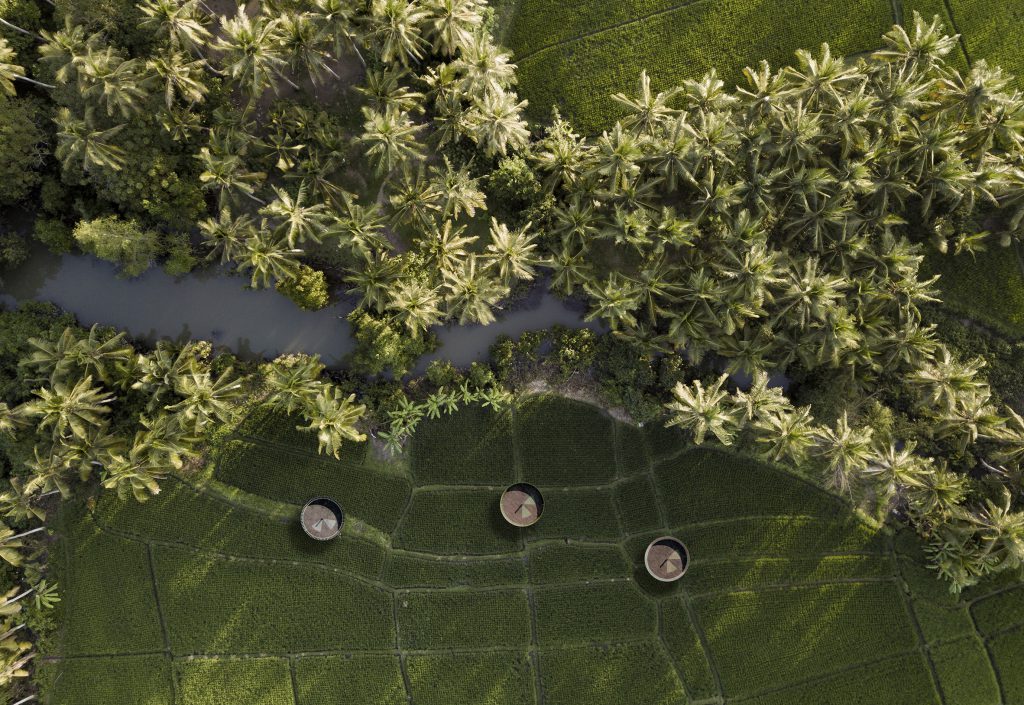 Because even with such real marvels, a philosophical foundation is necessary to find a safe place in the world of architecture, we are now happy to supply it as well. So: The concrete base serving as a base has the form of a "Chakana". This is an old Inca symbol that describes time, place and axis of the earth.
So this special micro home literally grows out of this special shape. Into our real world. A fact that puts it in the "Game of Homes" in the category "Tiny Houses" at the moment probably quite far ahead.
Because this little house is truly – small, but Ojalá!
---


Text: Johannes Stühlinger
Photos: IB Studio