Hot off the press! – The latest issue of Stylemate is dedicated to the Japanese concept of life "Nagomi".
When the world around us becomes more turbulent, we search for harmony and balance in the small things, within ourselves. It's balance we need so that our own world doesn't fall apart at the seams. In Japan, this is called "nagomi", which refers to a holistic way of life shaped by harmony and balance.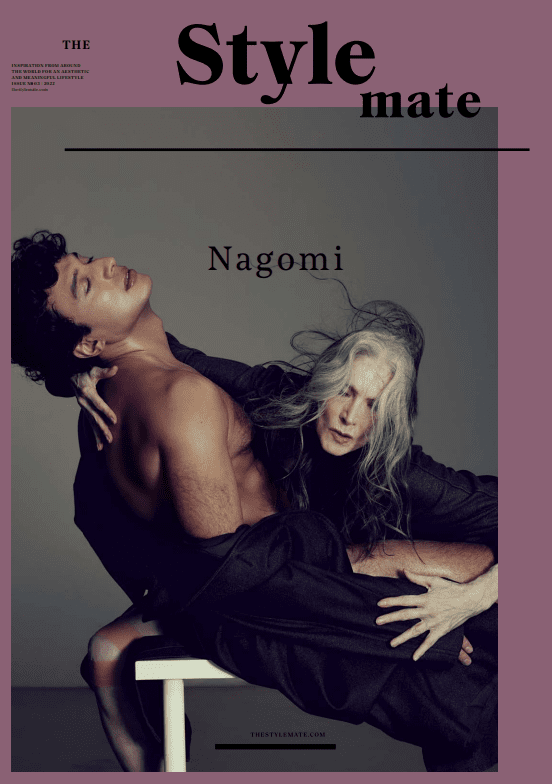 Coverstory – Success isn't a prerequisite for happiness
Japanese neuroscientist Ken Mogi, who we've interviewed for this issue, explains how you can live a balanced life thanks to nagomi – balanced meaning that things aren't great all of the time. Quite the opposite: in order to have balance, both extremes of an emotion or situation have to exist. To have fortune in life there must also be misfortune, for love there has to be loss, for fun there has to be work and for altruism there has to be selfishness. Zest for life, or to put it more strongly true happiness, occurs when you manage to accept all facets of life and bring them into balance.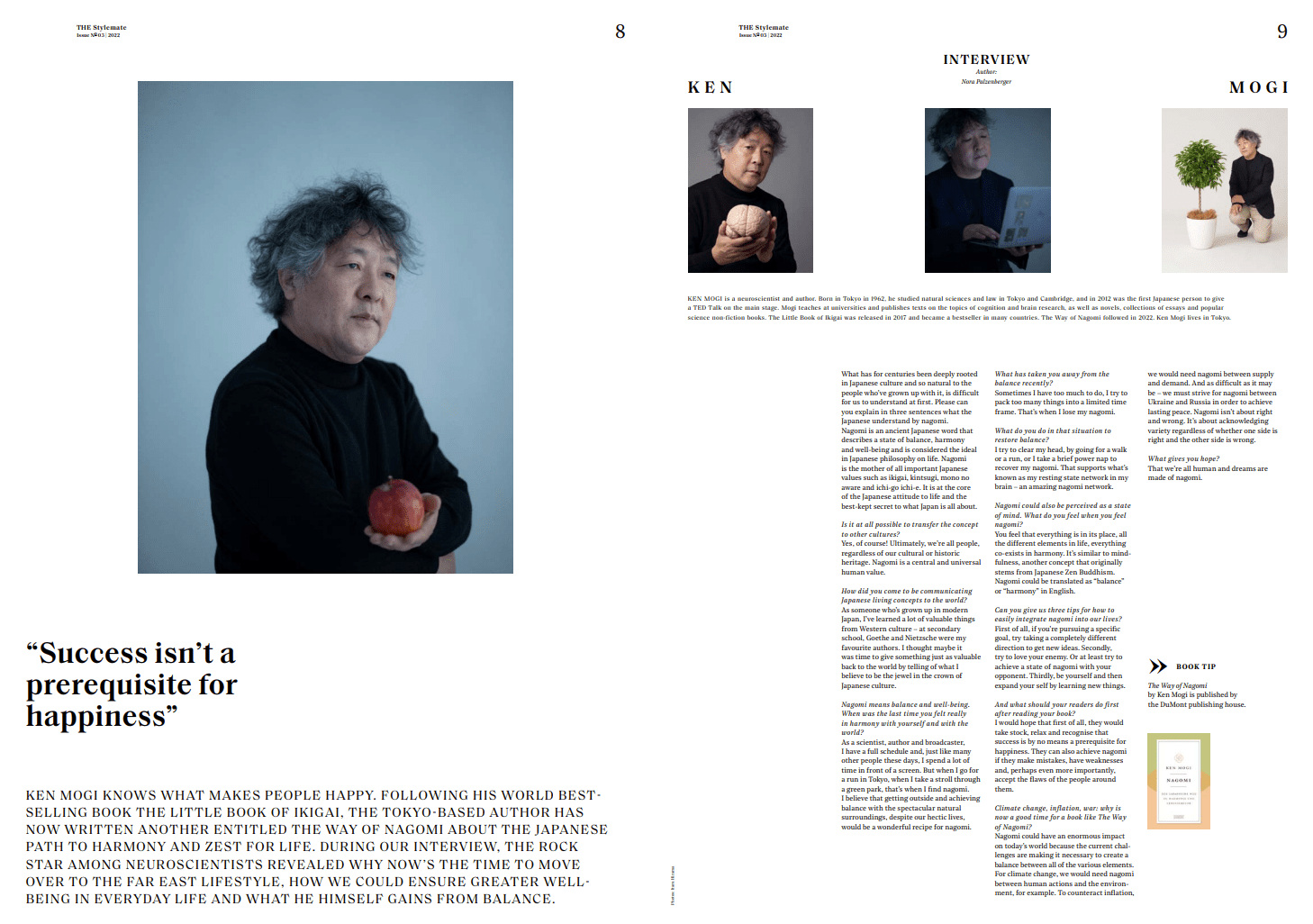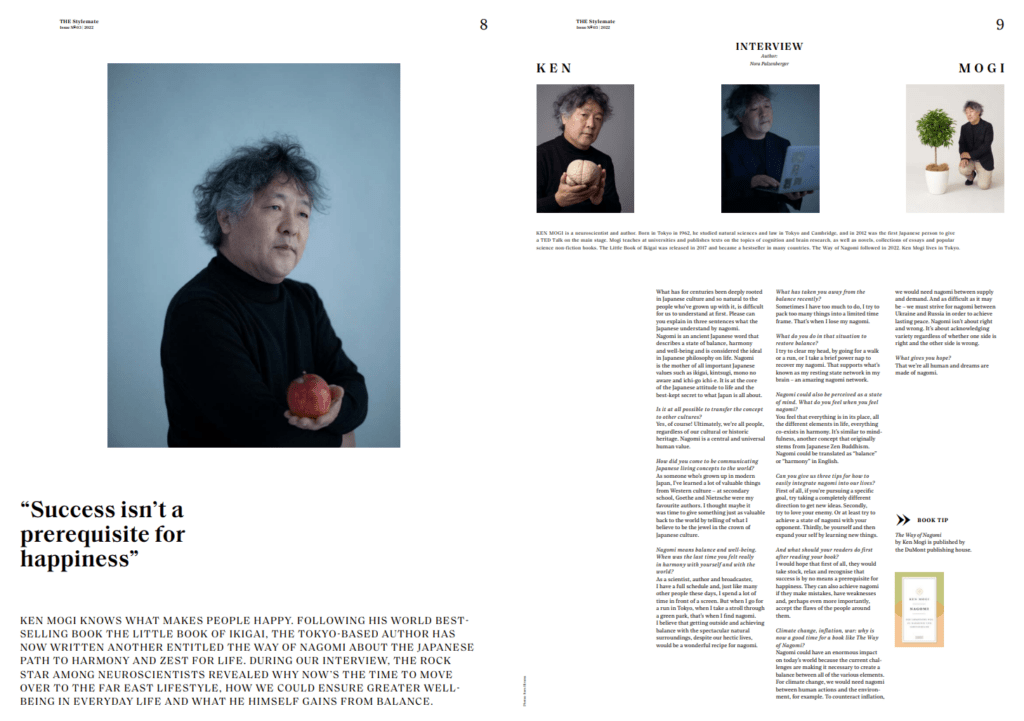 Nagomi is a way of life that shows us what makes us more resilient, what benefits us in our relationships and everyday lives. What else does us good? Discovering the world by travelling, meeting new people and interacting with them. What we need is the feeling of connectedness. Especially when so much of what's around us is uncertain.
Slow Living – In conversation with Serda Kutucu about the importance of "Slow"
Serda Kutucu, an innovation expert with an affinity for design, talks to us in an interview about slowness. When we talk about the meaning of "Slow", we're referring to a metaphorical meaning and it's not about speed, rather it's about an attitude to life.
Lifestylehotels Selection
Also in this issue we invite you to escape the daily routine for a moment and be inspired by the unique places, people and stories of the LIFESTYLEHOTELS.
Fashion
With stable value and non-conformity is the Fashionlabel Weber + Weber in the truest sense of the word: Unsuited. In line with that, top photographer Emilio Tini drew on a provocative and controversial interpretation of the slow fashion brand and captured two extraordinary personalities.
Order your copy now! >>