The luxury hotel Galleria Vik Milano – where art, beauty and design play the central role and Milan's rich artistic heritage is reflected.
This luxury hotel, located in the Galleria Vittorio Emanuele II, with its 89 artist rooms, collects the best from the Italian and international art scene, thus characterizing itself as a private museum as well as one of the most original and exclusive hotels in the world.
The new luxury hotel features uniquely designed rooms and suites reflecting Milan's rich artistic heritage. It is a true celebration of history, culture, art, architecture and spirit through its distinct design, highlighting artistry from the past and present to create a singular escape.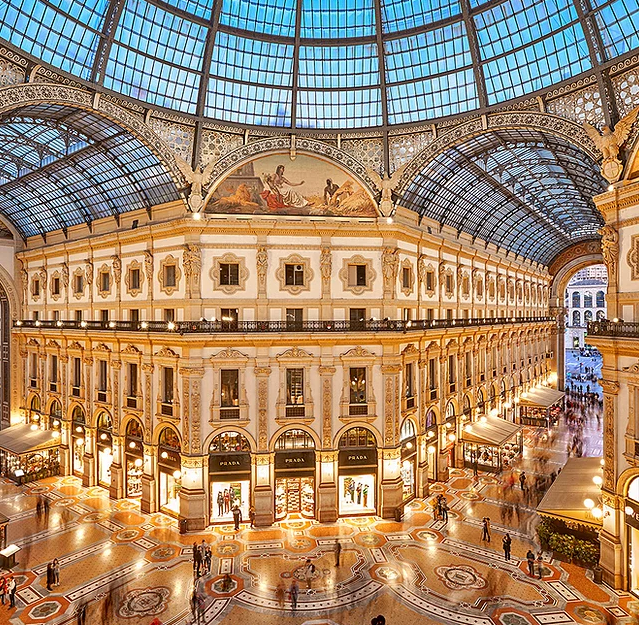 Showcase of art, beauty and culture
Galleria Vik Milano is not just a simple luxury hotel, its a showcase of art, beauty and culture. This is shown at their in-house exhibitions. The installations of diffrent artists can be visited at Vikissimo, the exclusive bar-restaurant on the first floor with a selection of over 50 works by Italian and international artists, and at 210 Gallery, the art gallery dedicated exclusively to contemporary art, through the presentation of the works of Italian and international artists. Both spaces enjoy the breathtaking view of Galleria Vittorio Emanuele II.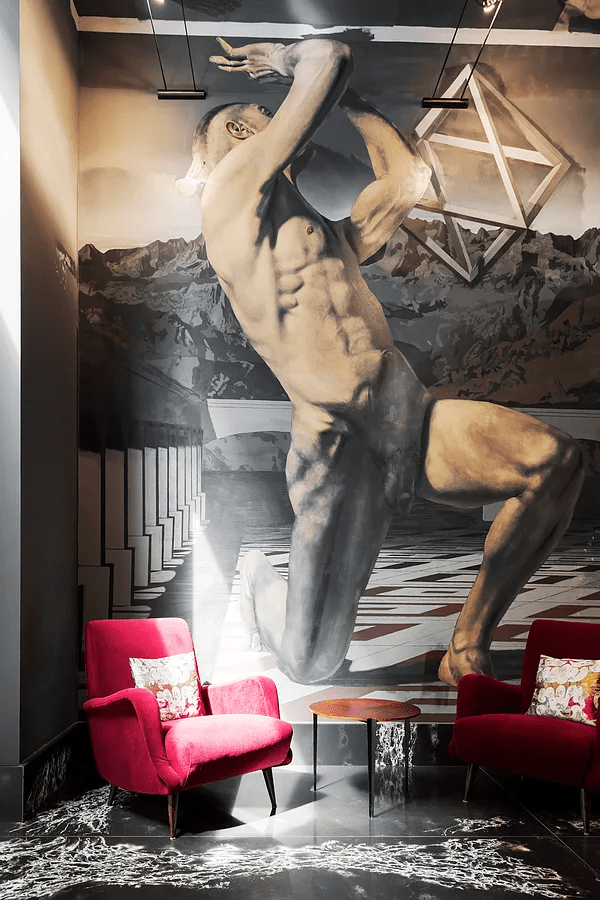 Rooms by Artists
Galleria Vik Milano features 89 unique rooms and suites, singularly designed to showcase remarkable art, décor, experiences and its related stories and emotions. Each room and suite is graced by art installations, thus bearing the signature of Italian and international artists– which means that no two rooms of the hotel are the same. Artist from Felipe Cardena and Pino Pinelli, to Giuseppe Gonella and Shinya Sakurai can be found.
Guest room walls are finished in stucco Veneziano, a luxurious Italian design technique, with twenty different color variations that complement the suite's decor. The retreat hotel also features singularly designed bathrooms, some are site specific art installations while others feature exceptional marbles or other stones.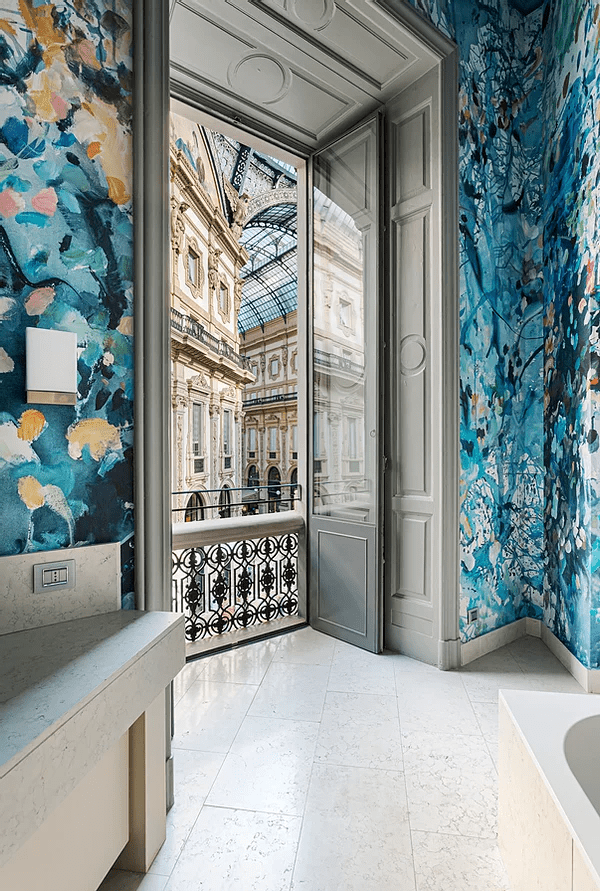 Another special detail of the hotel is that there are no televisions – Because here "art" is the main actor!
The Galleria Vittorio Emanuele II
Considered one of the sites of Milanese luxury shopping, along with Via Montenapoleone and Via della Spiga, the Galleria Vittorio Emanuele II hosts many prestigious labels and brand shops, famous cafés and restaurants.
a well-known tradition says: If one wishes to return to Milan, you have to spin with your heel on the mosaic bull's "attributes" on the pavement of the Galleria's splendid central octagon. Once a gesture to ward off evil, it has become part of the Milanese tradition and has such a following that a deep hole has formed in the bull.
More about Galleria Vik Milano >> online
Photos & Text: Galleria Via Milan