Text by Hedi Grager
Felicitas Thun-Hohenstein will be curating the first solo exhibition by a female artist in the Austria Pavilion at the Biennale Arte 2019.
Felicitas Thun-Hohenstein, curator, author and professor at the Academy of Fine Arts Vienna is the new curator of the Austria Pavilion at the Biennale in Venice. With her great knowledge of the art scene and a lot of energy, she will tackle the design of the exhibition at the 58th Art Biennale. In 2019, Renate Bertlmann will be the first female artist in the history of the Austrian Biennale entries to perform in the pavilion with a solo exhibition. Felicitas Thun- Hohenstein also views her work as a curator as a journey into a space of experience and discovery, "which I often like to leave open, because the interspaces and the questions that arise when developing these projects constitute integral and important co-producers".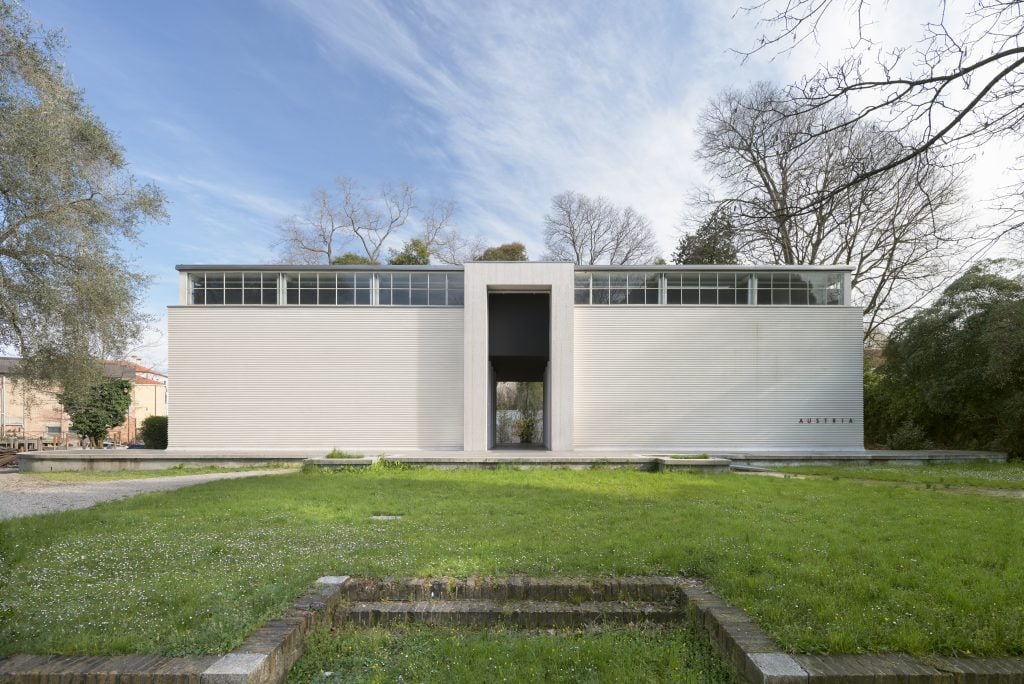 A UNIQUE CHALLENGE
Felicitas Thun-Hohenstein sits opposite me in her pleasantly airy office spaces – an attractive woman, a smart-casual look and palpable drive. When asked about how she first reacted to the invitation to design the Austria Pavilion as a curator, she replied: "Joy! Curating the Austrian entry for the Venice Biennale is a unique challenge and reward. The Biennale attracts a considerable amount of attention, so this function also provides the possibility of representing the interest of artists and the potential of art in socio-political contexts with more emphasis, which is great."
"I'm someone who loves to get things off the ground and pave the way for them."
THE ARTIST RENATE BERTLMANN
"In the last few years, many curators and artists have fought to put an end to the anachronism that, in over 80 years of the Austria Pavilion's history, a female artist has never had a solo exhibition, while male artists have regularly had individual exhibitions since 1960. It's high time to correct this imbalance, and I am very happy to be able to make a mark together with a great artist such as Renate Bertlmann, who has always done pioneering work as a feminist and performance artist."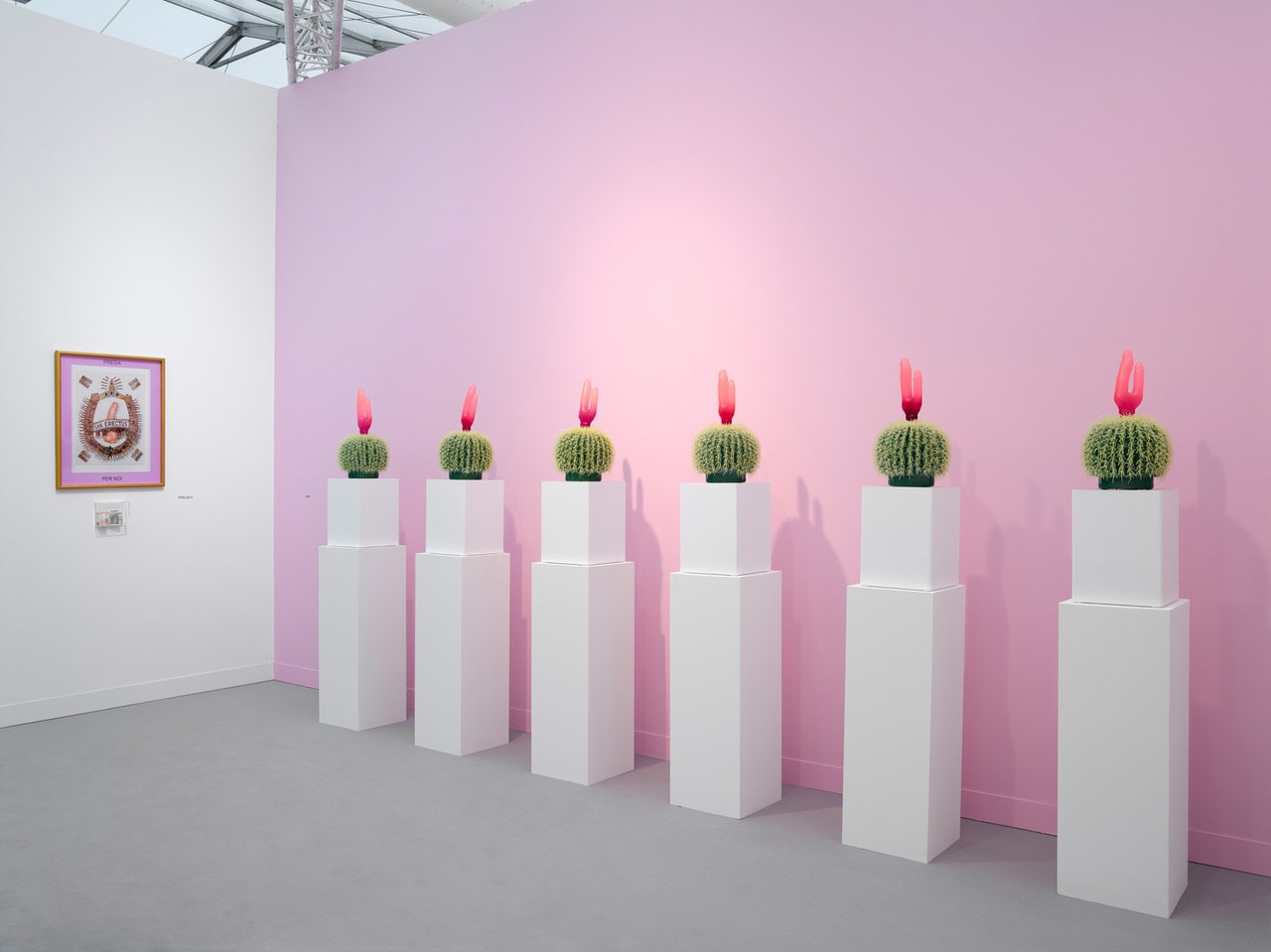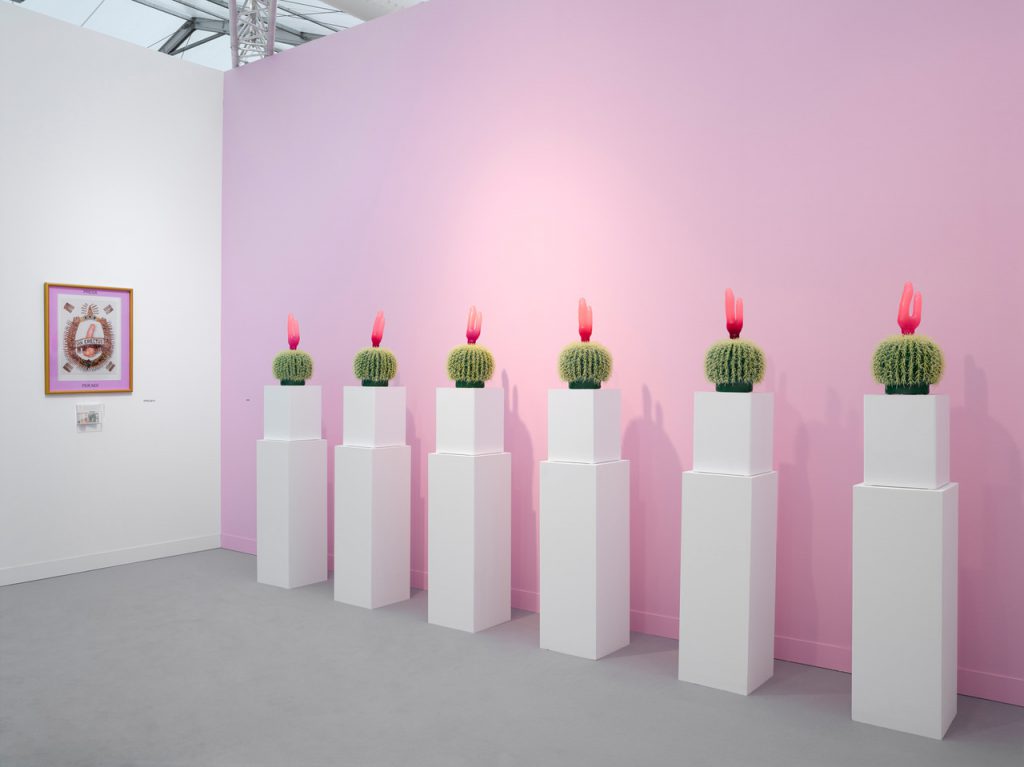 Photos Bertlmann & Thun Hohenstein: Irina Gavrich
ART IS WHAT REMAINS
The art expert has also been a professor of art and cultural studies since 2005. In particular, her work deals with discovering which mediation formats and languages can be developed for questions of art or artistic methods to have an impact in society. "I am strongly convinced of the transformative and political potential of art, and think that we should do everything we can to make this creative thinking or this thought against thought attitude productive within social processes. Art is what remains; I think of da Vinci or Michel angelo here: you need to create the appropriate scope of action and language for this."
LAUREN & CATHRIN
Felicitas Thun-Hohenstein goes into raptures when she talks about her daughter and her joint work. Lauren manages the newly introduced course of studies Cross Media Production at the SAE Institute Vienna, where she studied film. The curator proudly tells me about one of her exhibitions in the Austrian Cultural Forum New York where Lauren accompanied her. "As we were having a leisurely drink after the opening, a visitor came to us and said that it was an interesting exhibition, but that he found some photos really irritating. Lauren replied, at just 21 years old: 'But those are the important ones, and they are the ones that take you further.' I was so proud!"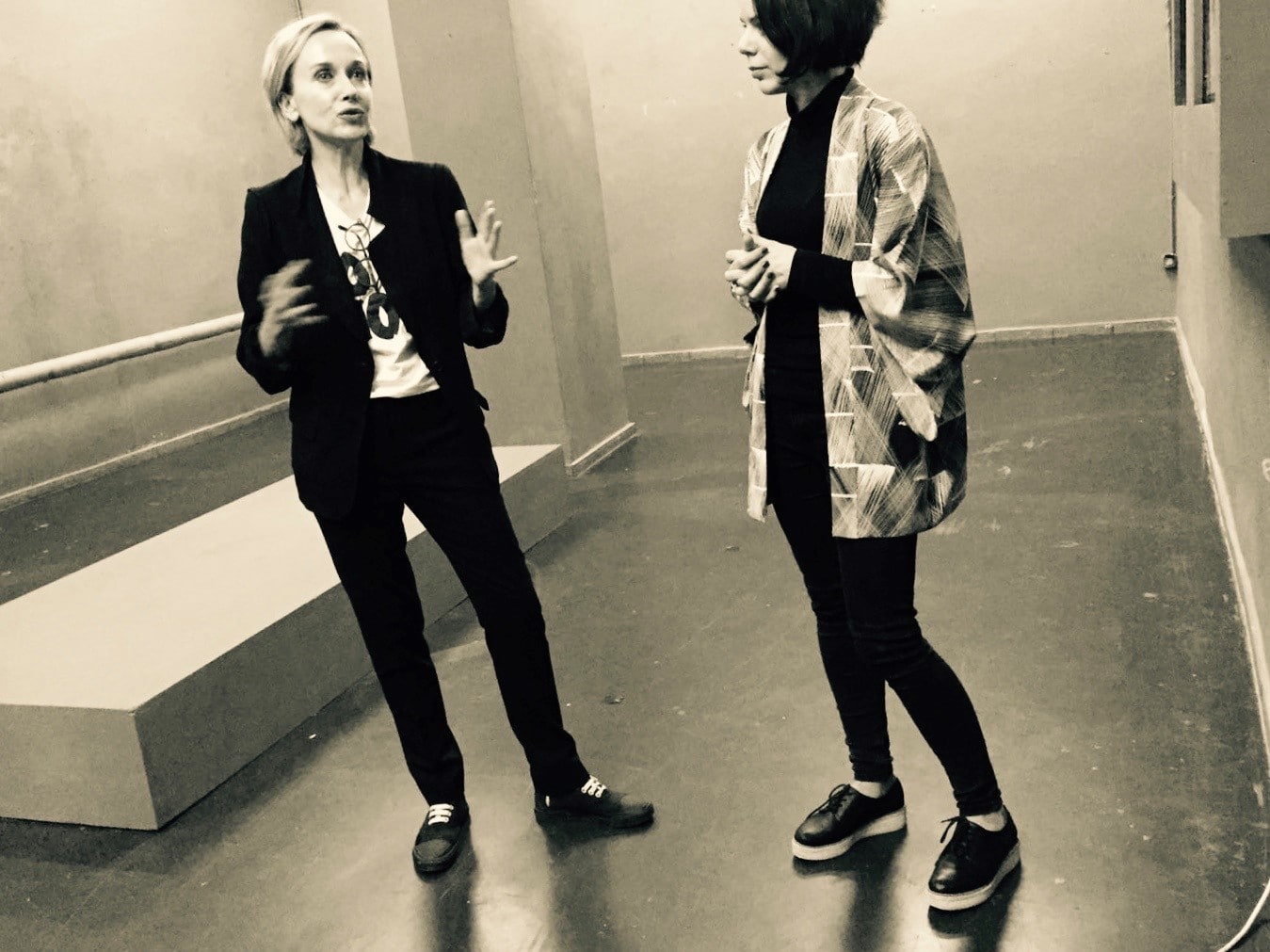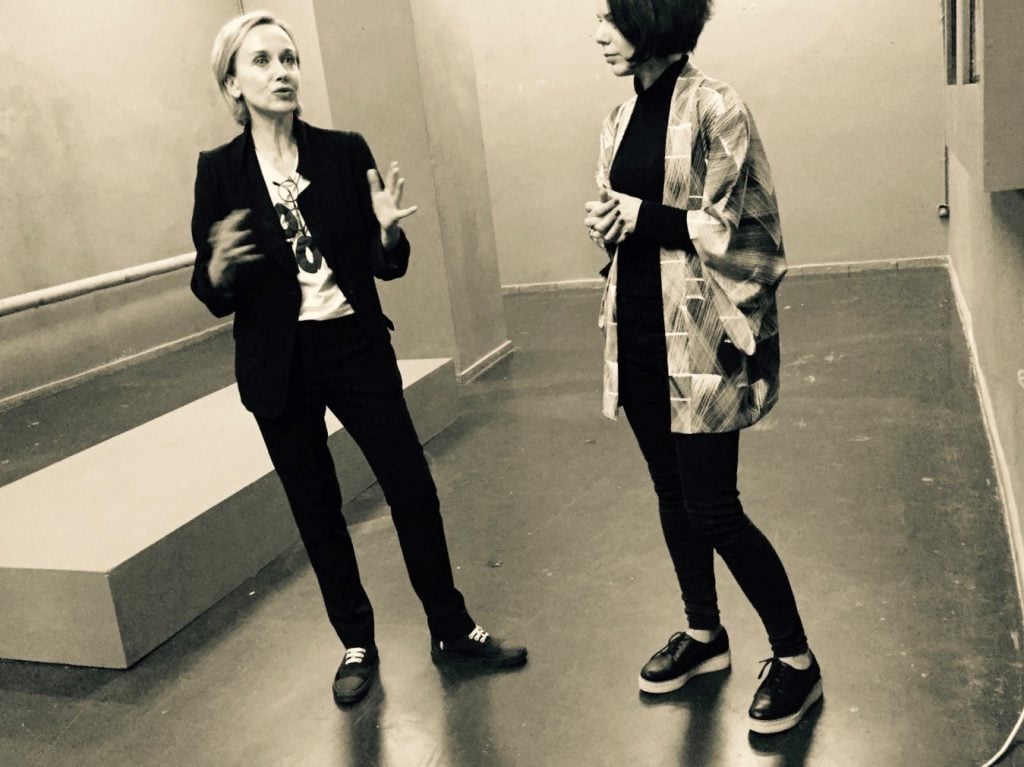 She also remembers the curator Cathrin Pichler fondly, who died in 2012. "She was a radical thinker and she fostered lateral thinking, which is very important to me. She was a wonderful woman with spirit and glamour, and a pioneer in the subject of art and sciences. Her tenacity and uncompromising manner were my role model – together with her warmth and beauty. Felicitas Thun-Hohenstein was given Cathrin Pichler's entire written legacy.
A CLEAR STAND AND FEMALE SOLIDARITY
"Taking a clear stand is not easy, but not being allowed to take one is terrible", the curator says emphatically. "Here we are in a cultural and geographical environment
in which we were born privileged. We are therefore obliged to raise our voice for a society that stands for tolerance and openness and which can cater for different ways of living."
For herself, she refers to characteristics such as openness, curiosity, tolerance or solidarity. She understands solidarity in the sense of "supporting one another". It's about supporting each other on each other's path, without questioning it, while growing together.
WORK AND FAMILY
Of course, it was not always easy for Felicitas Thun-Hohenstein to reconcile work and family. "But I was in a privileged situation, since I had help and could combine two passions: namely my children, who always take precedence, and my work. They were very intense years, when I worked a lot at night." It makes me smile when she tells me that she wrote her thesis in her children's bedroom, and Lauren and Benedikt happily announced: "We sleep best when mummy is typing." "I see my children as a wonderful gift, my son Benedikt is 21 and is studying medicine, and Lauren is 24. They are my greatest sparring partners in life – in every respect."
To relax, she likes to do yoga and sport, "and I go boxing with Lauren twice a week. In September we even went up a 5000- metres mountain in Tanzania together". She tells me that she used to love singing in a choir. "I can imagine taking that up again one day, oh yes and of course dancing, we should dance a lot more."

Felicitas Thun-Hohenstein will be curating the first solo exhibition by a female artist in the Austria Pavilion at the Biennale Arte 2019.
www.biennalearte.at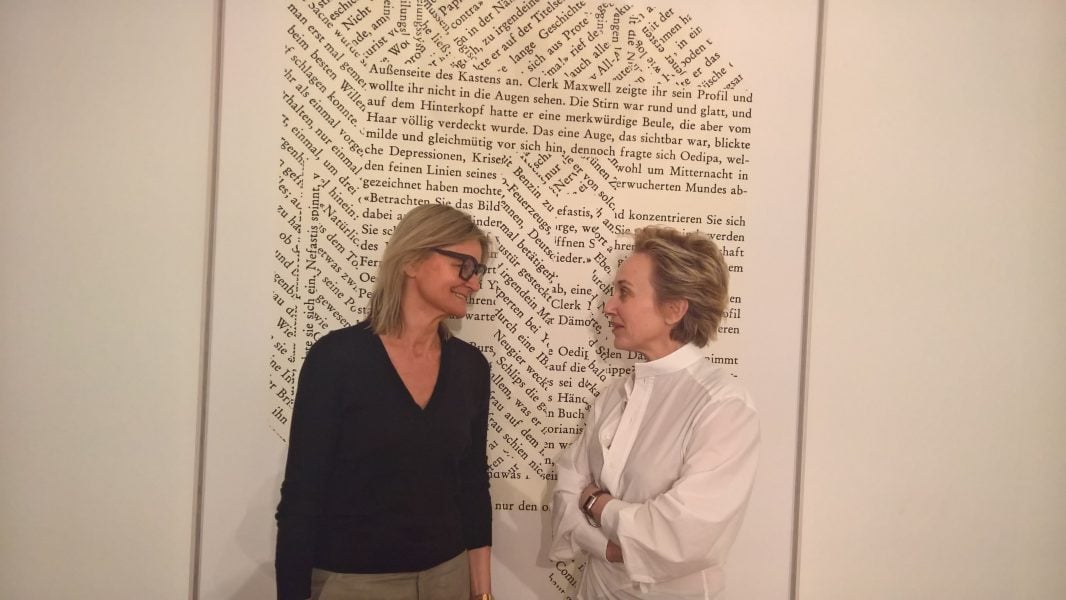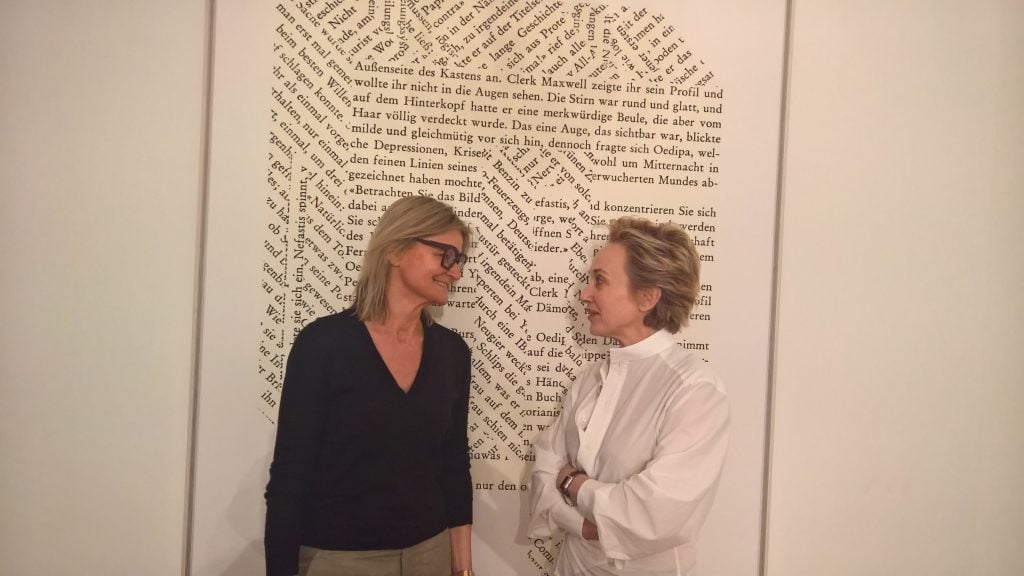 ---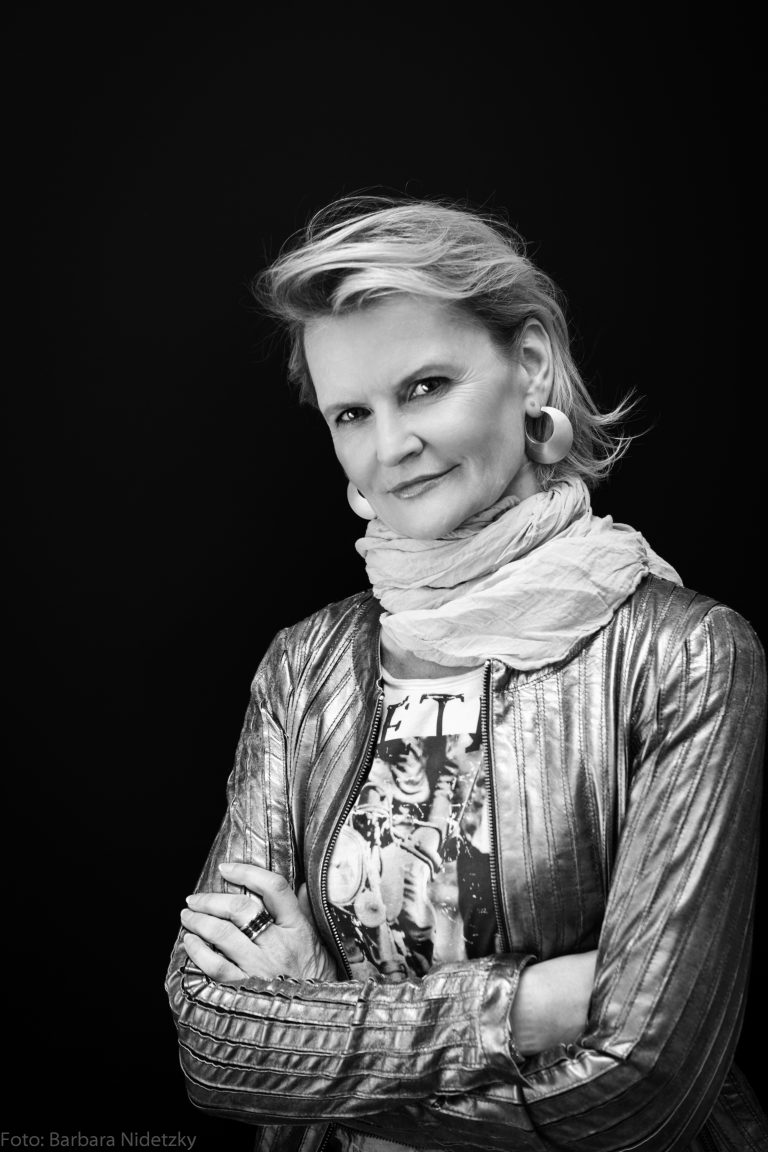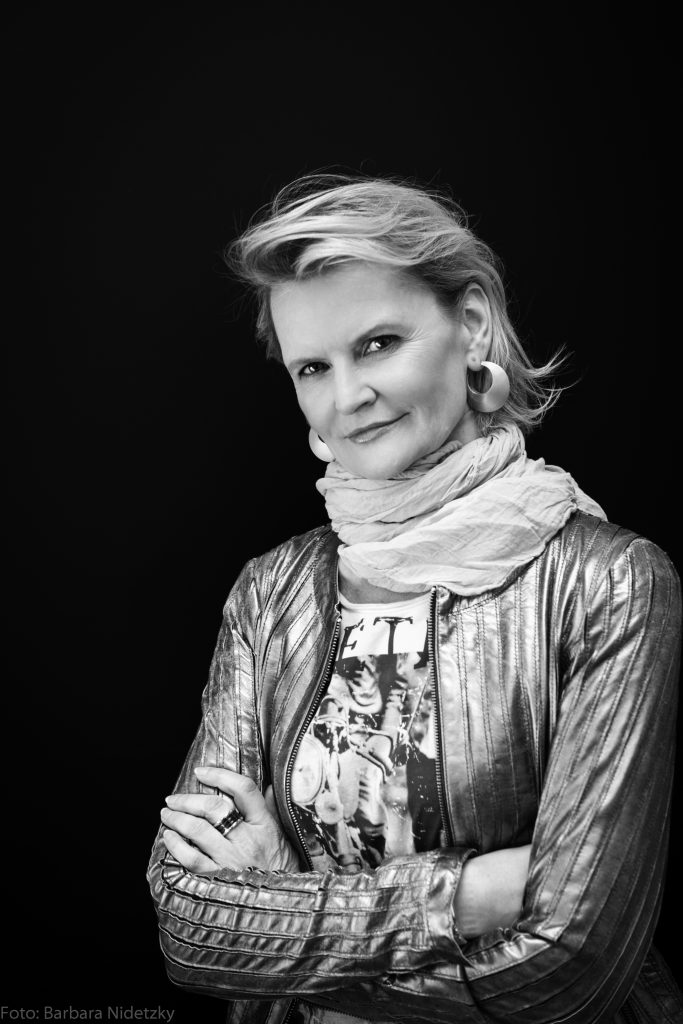 The journalist and blogger Hedi Grager portrays interesting people and writes about lifestyle, fashion, design, films and beauty.
Photo: Barbara Nidetzky