A vacation in sand dunes? Studio Symbiosis makes it possible: The German-Indian architecture firm has designed Dunes, a resort in northwest India that blends seamlessly into the desert.
The name says it all anyway: Dunes, the new project by Studio Symbiosis, was not only inspired by the surrounding sand formations, the design directly reflects the dunes in shape and extent. Located in the Thar Desert in the northwestern Indian state of Rajasthan, the resort is intended to create a special experience for its guests, as the German-Indian architecture firm makes clear: "The entire project looks like dunes rising out of the surroundings."
Symbiosis of design & nature
The resort is embedded in this very environment, an undulating terrain that intertwines. "In this way, the landscape is transformed into man-made forms," explains Studio Symbiosis. Dunes is the second resort the firm has designed in the "desert kingdom" of Rajasthan, after The Peak. There, as there, Studio Symbiosis does full justice to its name, as both projects combine design with nature and complement it perfectly. An ideal symbiosis.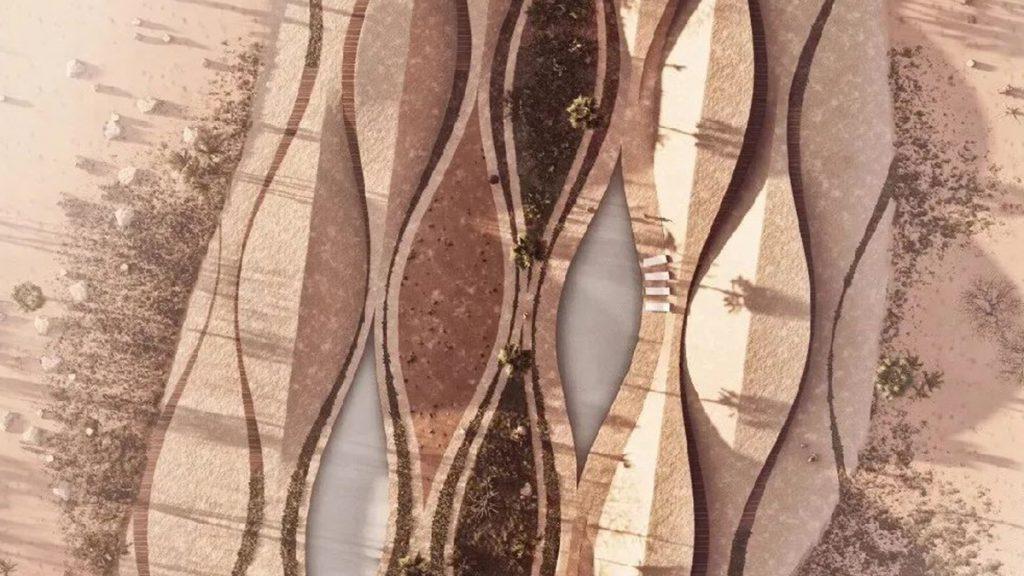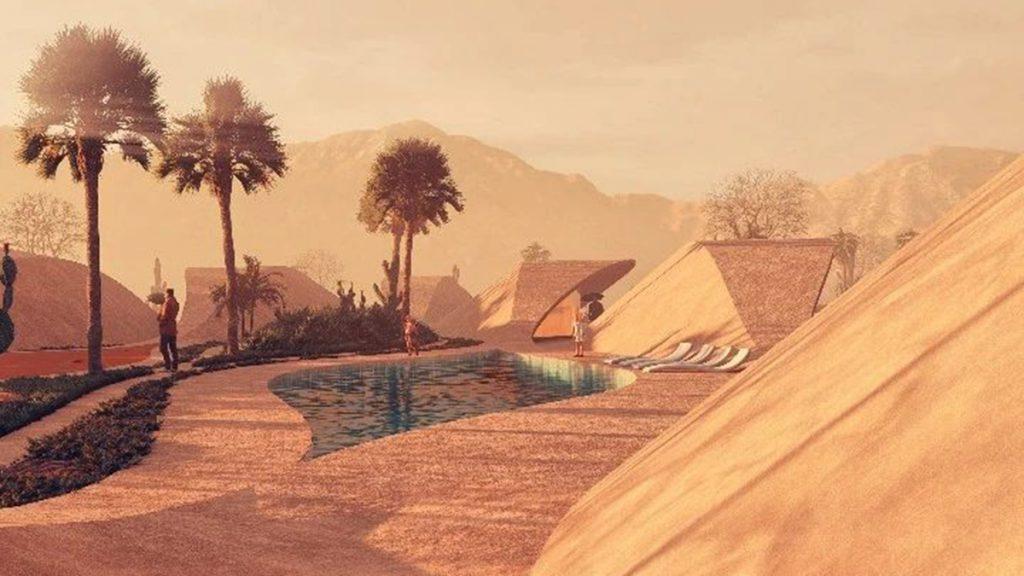 The entire facility presents itself as an interwoven, undulating pattern that transitions from the outdoor areas into the buildings. This seamless integration was critical to the design. "It makes the entire project look like sand dunes emerging from the landscape," says Studio Symbiosis.
Villas with views
The resort's villas each offer a private pool and terrace in addition to 80 square meters of living space. They are arranged so that each villa offers a view of the surrounding landscape.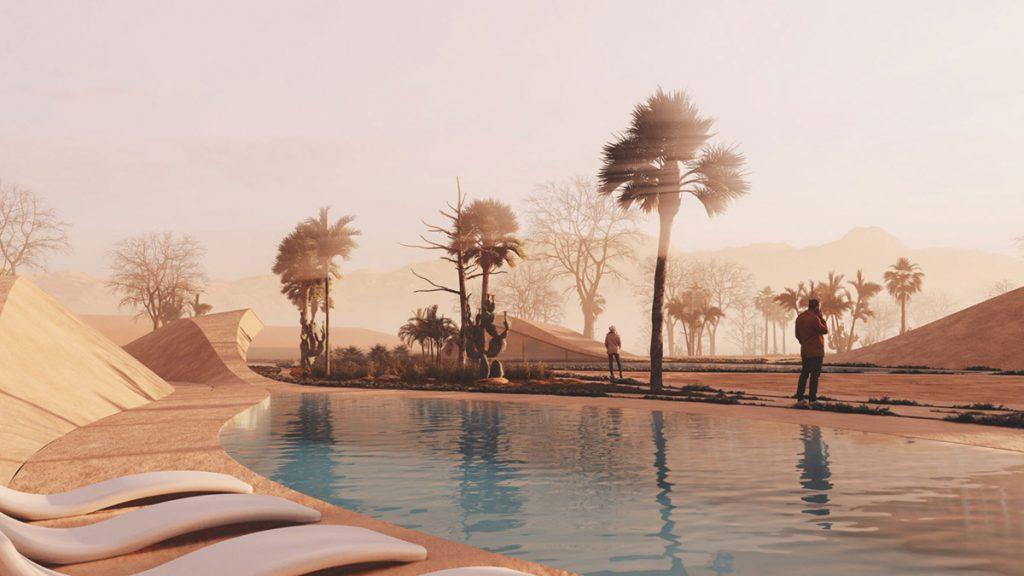 In the center of the resort there is a social room and an event area, as well as a large swimming pool accessible to all guests.
Dunes: Lokal & regional
The architectural firm decided to use ferrocement as the building material for the structure, as this enabled its curved dune shape. The buildings are plastered with lime, a material that is commonly used in the region.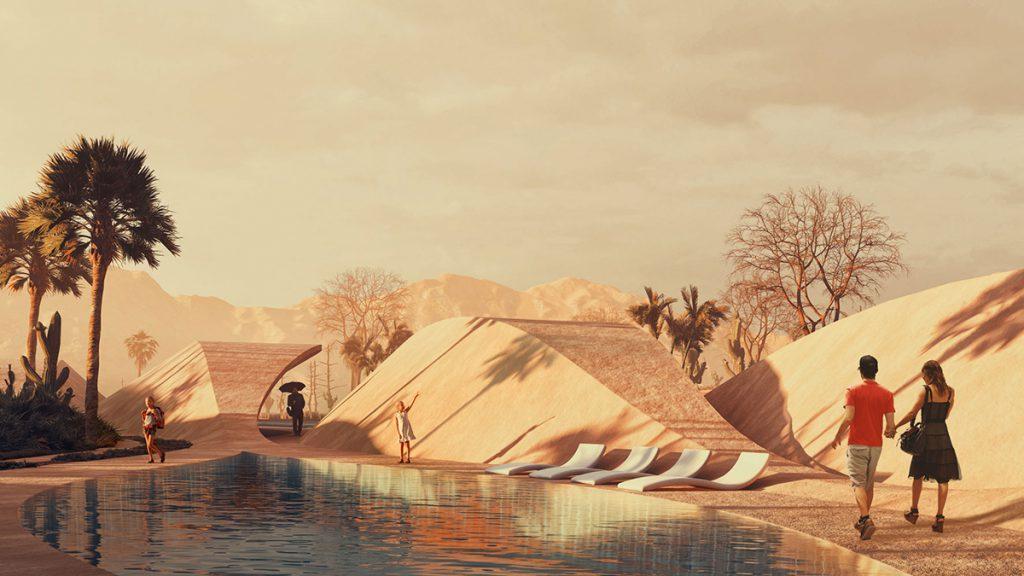 Studio Symbiosis commented, "We want this project to revitalize local crafts and the region's workforce."
The design of the project, which is still in the bidding phase and will cover a total area of half a square kilometer, comes from the two Studio Symbiosis founders Britta Knobel Gupta and Amit Gupta.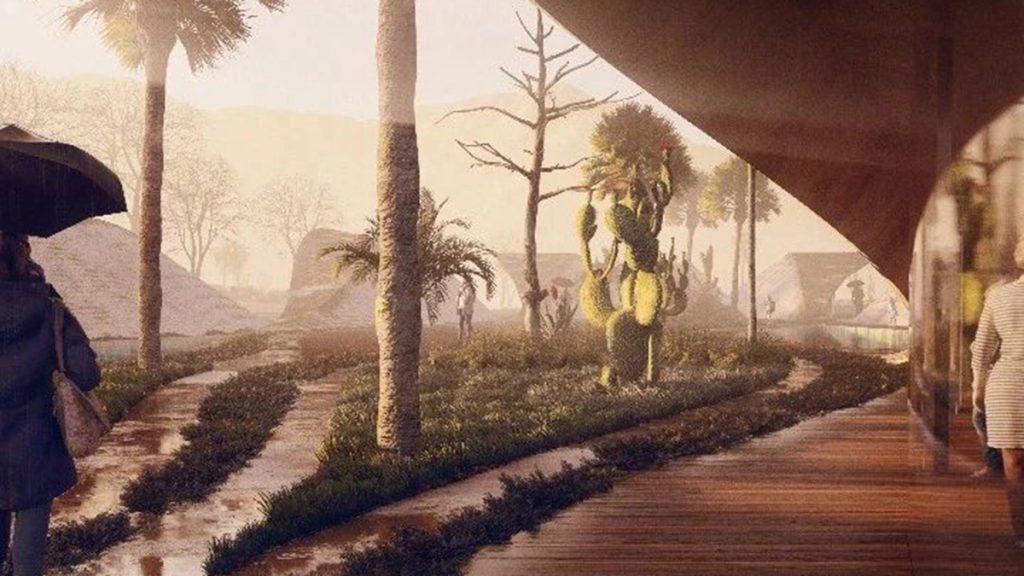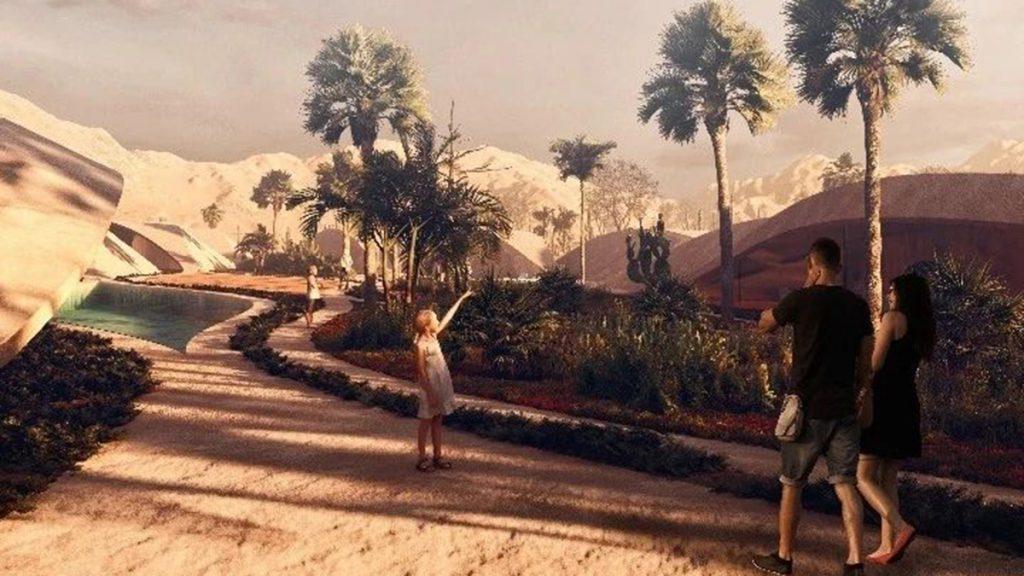 Awarded office
Studio Symbiosis, with offices in Stuttgart and Delhi, is dedicated not only to classical architecture but also to interior design and urban planning.
Founder Britta Knobel Gupta was already one of the "40 under 40 architects" in 2014 and 2015 and received numerous awards, most recently the WADE (World Women Architects Artists Designers and Engineers Ecosystem) Award. Together with her partner Amit Gupta, she is a graduate of the renowned London Architectural Association School of Architecture and can look back on years of professional experience at Zaha Hadid Architects.
Text: Michi Reichelt
Bilder: Studio Symbiosis