Constant new beginnings by Helder Suffenplan
Taking inspiration from this quote by Hermann Hesse, I want to see every single moment as a new beginning, as the start of a new story with a happy ending. But in tough times – like during a pandemic – I admit that it's not always easy to maintain this state of constant joyful anticipation.
These are times when, for me, perfume can make a huge difference, as fragrances have the almost magical power to alter reality. They are capable of providing moments of tranquillity amidst collective uncertainty, or bringing life to the stillness of lockdown.
Fragrances can even change the vibe of a space entirely.
Citrus aromas bring the light and warmth of the south to dark Nordic homes, while tobacco and wood notes create a homely sense of solidity where cool austerity would normally prevail.
My personal favourite when it comes to fostering the ideal conditions for creativity and inspiration is Cotton Poplin by Byredo.
This room fragrance draws on blue chamomile, the scent of freshly washed linen and notes of tender musk to create a cheery yet functional "safe space" where everyone will feel welcome. It's how I imagine Grace Kelly's lounge or Jil Sander's study would smell: light, open, clean and safe. In other words, the perfect environment in which to continually make the conscious decision to pursue promising constant new beginnings.
However, we often don't have the opportunity to prepare rooms, instead spending more time moving around outside our sphere of influence. In this case it's the perfumes that we wear on our skin that can provide an aura that follows us wherever we go. There's one fragrance I especially like to rely on for this purpose: Silver by Saskia Diez. The name itself screams alchemy – and in fact it was actually created by one of the sorcerers of the scent molecule, perfumer Geza Schön. Whenever I wear Silver, I don't feel like I'm showing off or trying to convey something. With its delicate notes of bergamot and juniper and the floral purity of water lily and osmanthus, this perfume projects friendliness and openness to my surroundings. It's an invitation, a golden beam.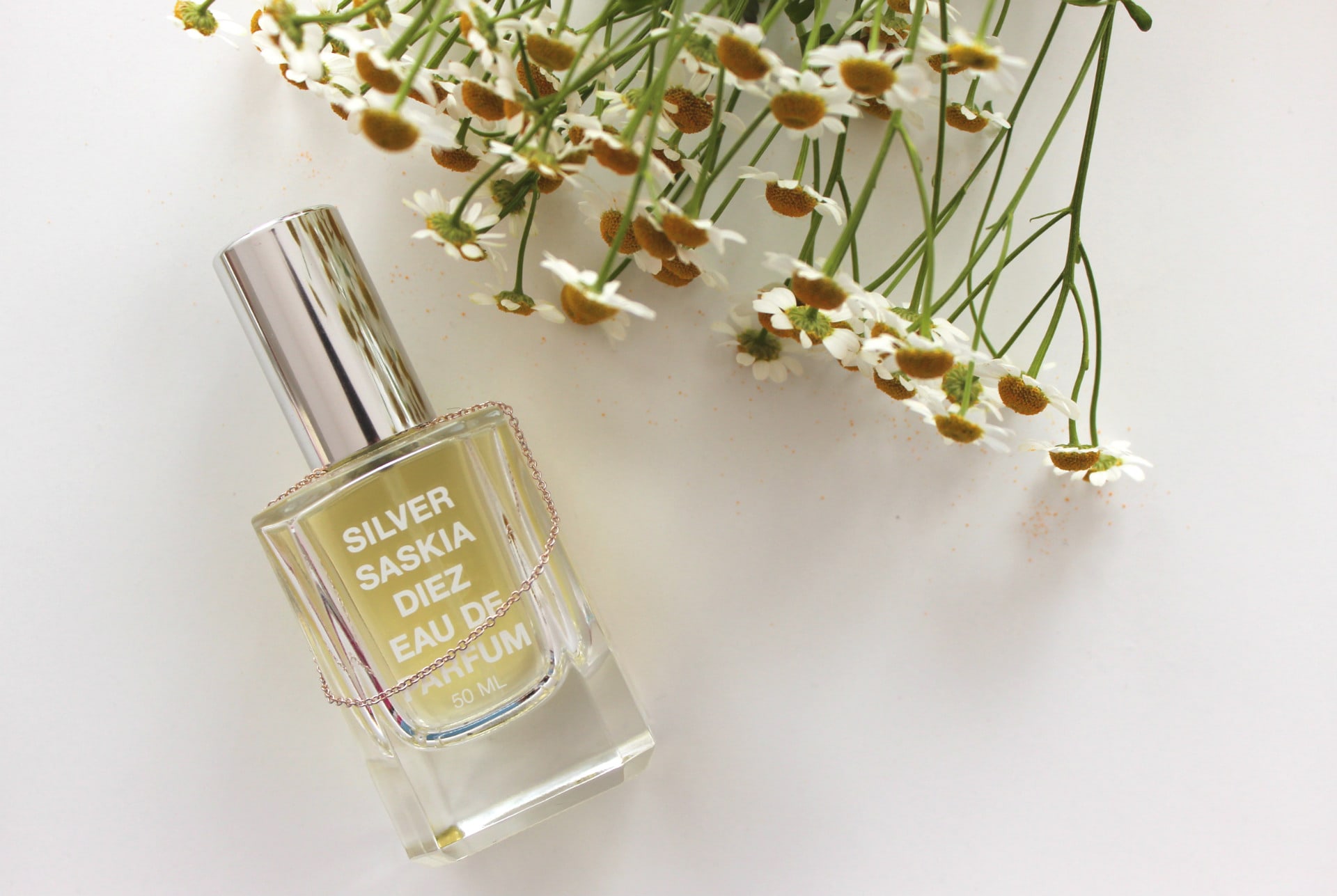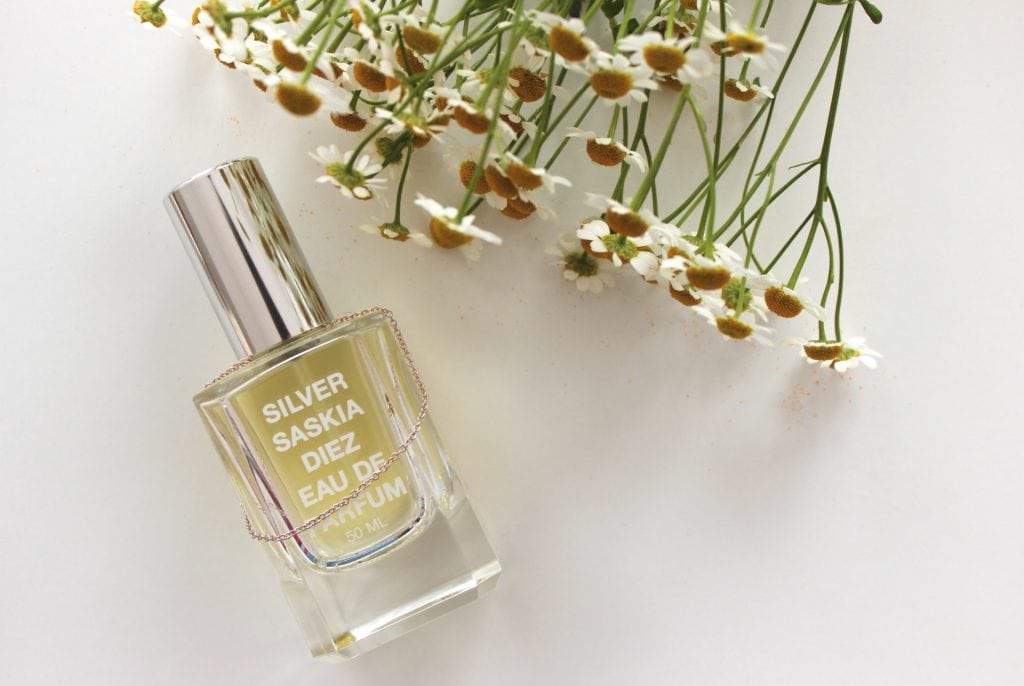 Living in lockdown has dramatically restricted our sphere of movement, and social contact now mostly takes place over the phone or through stuttering Zoom meetings.
You would think that you would use less perfume when you spend most of your time within your own four walls and hardly ever come in contact with another person.
Yet surprisingly, I've found that I'm not only using fragrances more frequently during the day, I'm also using very different scents in a more targeted manner: for the daily commute (from the kitchen to the home office), for my yoga workout, even for when I go to bed. It's obvious that I have been using specific fragrances in order to manage my mood and my behaviour during this unprecedented situation, and to provide myself with experiences and inspiration that I would normally get from exchanges in the outside world, not least from travelling.
I'm already yearning for the day when I am free to move around again, when I can expose myself to an exciting new reality somewhere on this beautiful planet of ours. But there's one thing I've learnt in this time of the coronavirus that I really want to take with me to the other side: the sheer extent of our leeway, even when our sphere of physical movement is restricted; how much freedom of choice we have in every single moment – albeit with the occasional help from a touch of olfactory magic.
More columns by Helder Suffenplan >>
---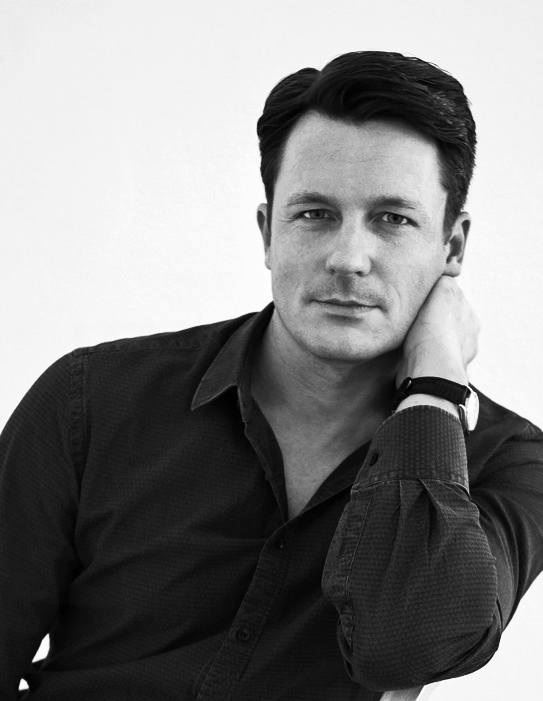 HELDER SUFFENPLAN
is an independent journalist and creative consultant from Berlin, and has had a particular passion for perfumes since he was a child. With his successful 2013 launch of SCENTURY.com – the very first online magazine for perfume storytelling – Helder has become a recognised authority in the global world of fragrance. He has been on the jury for events such as The Arts & Olfaction Awards in Los Angeles and the Prix International du Parfumeur Créateur in Paris. As a writer, he combines his passion topic of fragrances with a range of fields such as contemporary art, popular culture, literature, film and geopolitics.
Photo: Holger Homann