Fragrance marketing is a very big deal. But very small things are often enough to make a big impact. Especially when they do their job as great as the new compact Scentmaker. Welcome to the new Aromea AERA.
Smart meets sexy: Simply place it in your favorite spot, insert the fragrance cartridge (25ml) and fall in love at the touch of a button. With AERA, you can even choose from ten intensity levels at the touch of a button.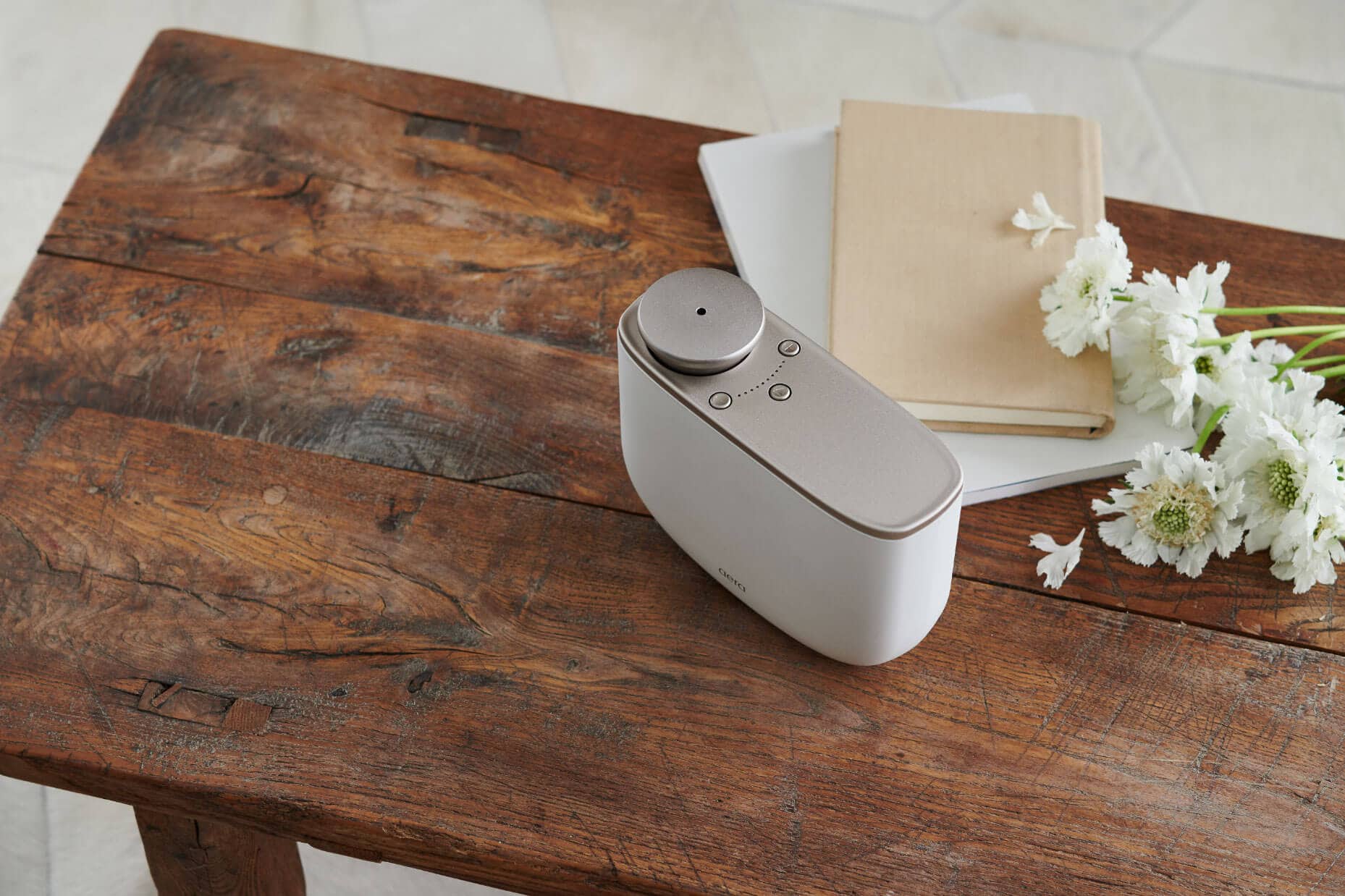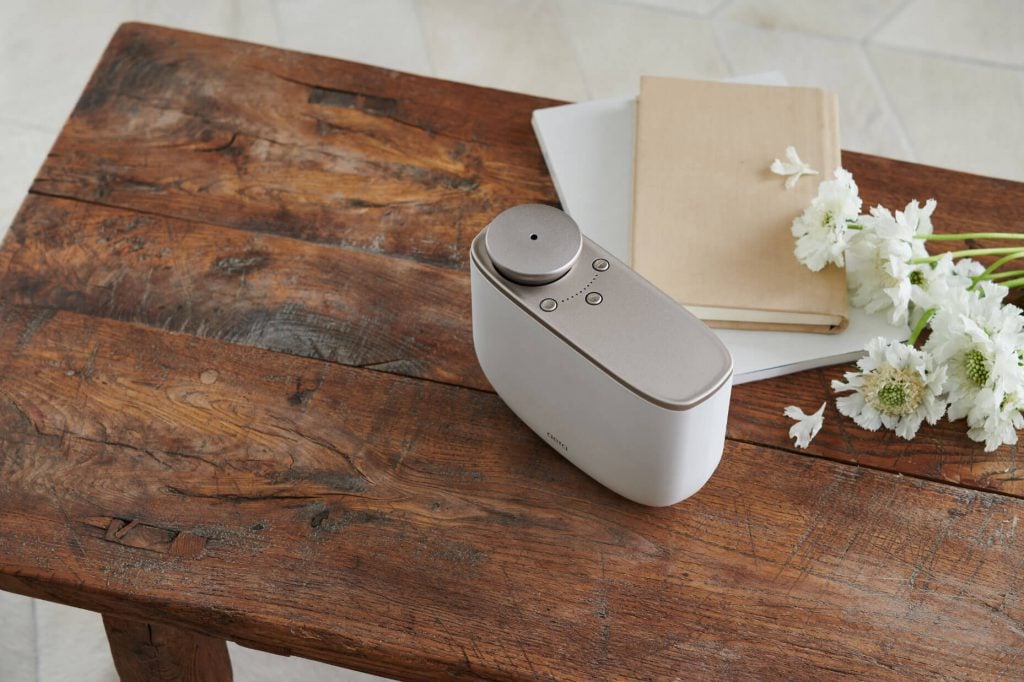 Practical for always and everywhere.
A real everyday helper and damn smart in wellness areas, offices and hotel rooms.
One for All…
A device for every fragrance room: Whether office or meeting room, relax spa and hotel room, practice or waiting room, restroom or coffee kitchen – here the fragrance is at home. With its high-quality look, AERA is also something for the eye. And with its subtle and timeless design, it creates an appearance that will be remembered for a long time, and not just by the nose. Remember: the scent memory does not forget. And AERA is happy to help out a little here, of course.
…and all for One.
The whole world of Aromea high-tech in pocket size: compact appearance (on 12x17x6cm), and powerful nebulizer technology inside – for up to 1400 hours of air and love in rooms up to 40 square meters. And hypoallergenic and without residue – wellness for the nose and the rest of the body.
>> Fills a room with subtle, even fragrance in seconds.
>> On average, lasts 10 times longer than a large candle.
>> Smells consistently good – whether on day 1 or day 61.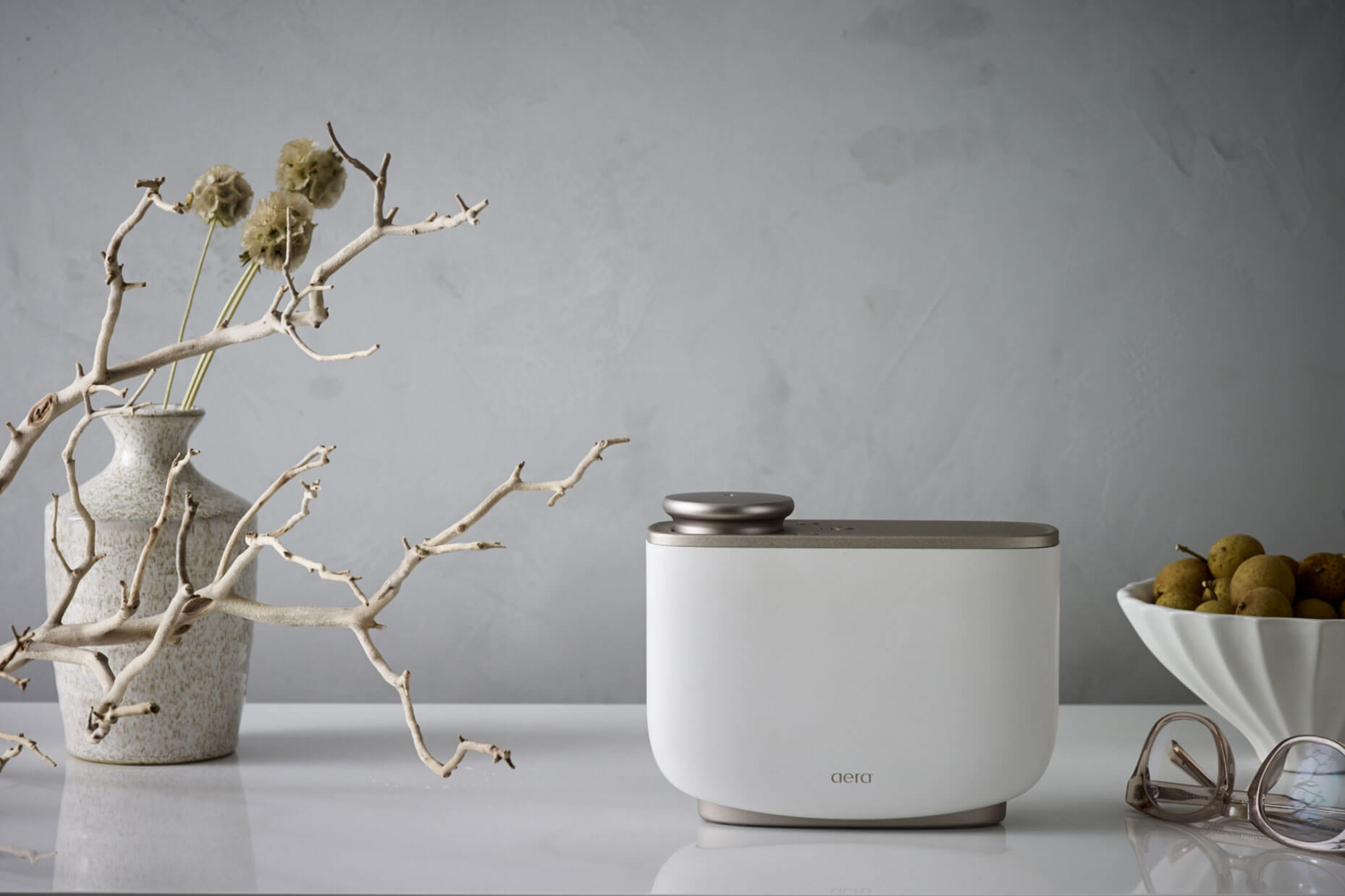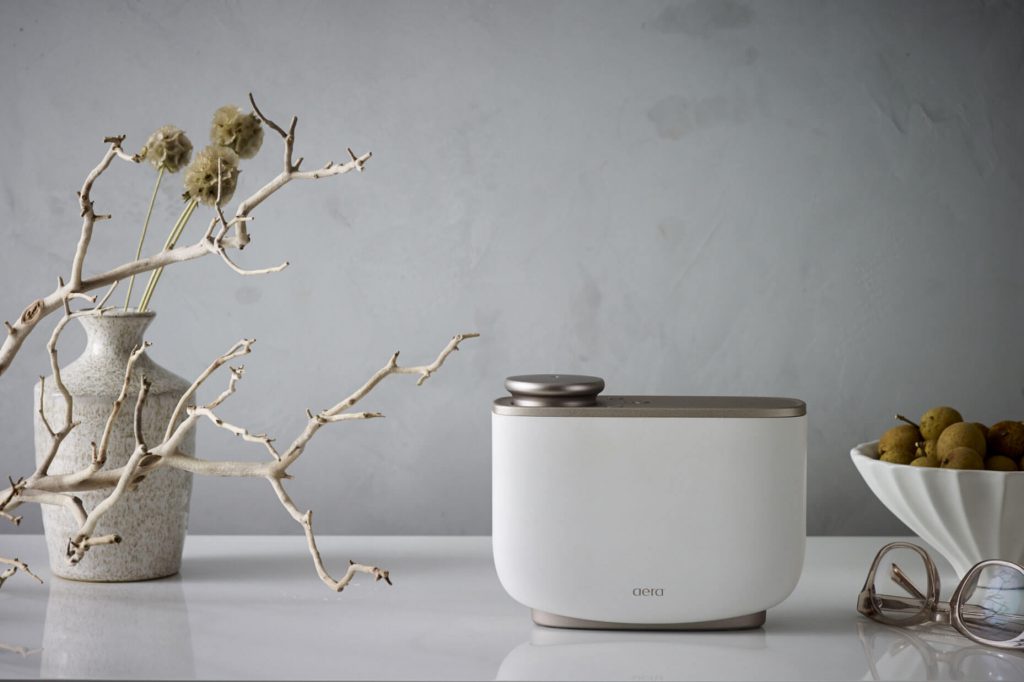 Fragrant room instead of fragrance cloud is the motto! For example, with the fragrances "White Tea" (white tea, jasmine and very wild thyme), or "Indigo" (citrus, cedar and sandalwood). With selected fragrance solutions, AERA knows no limits. If only because you can comfortably take the little powerhouse with only one kilo of combat weight with you wherever you go.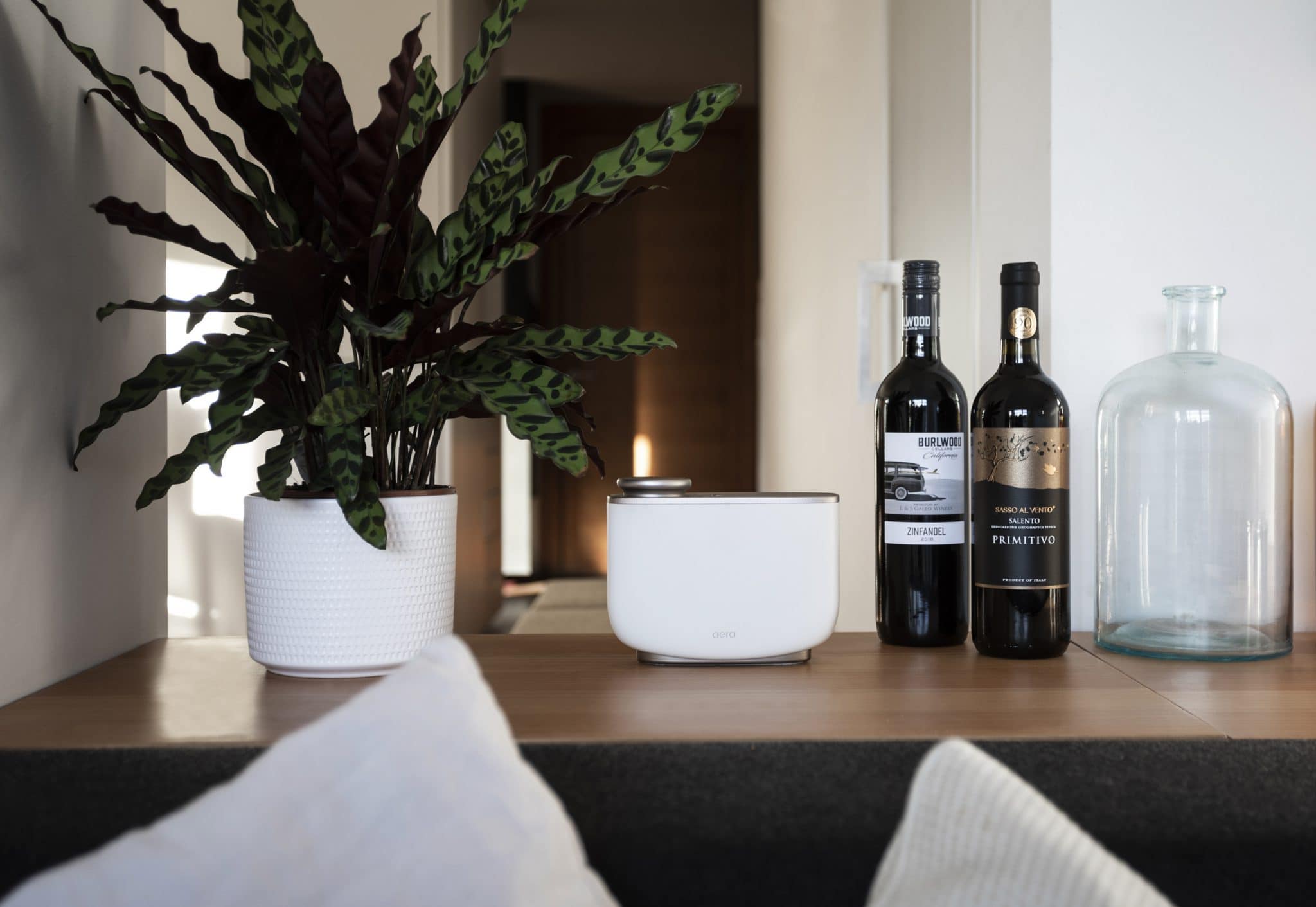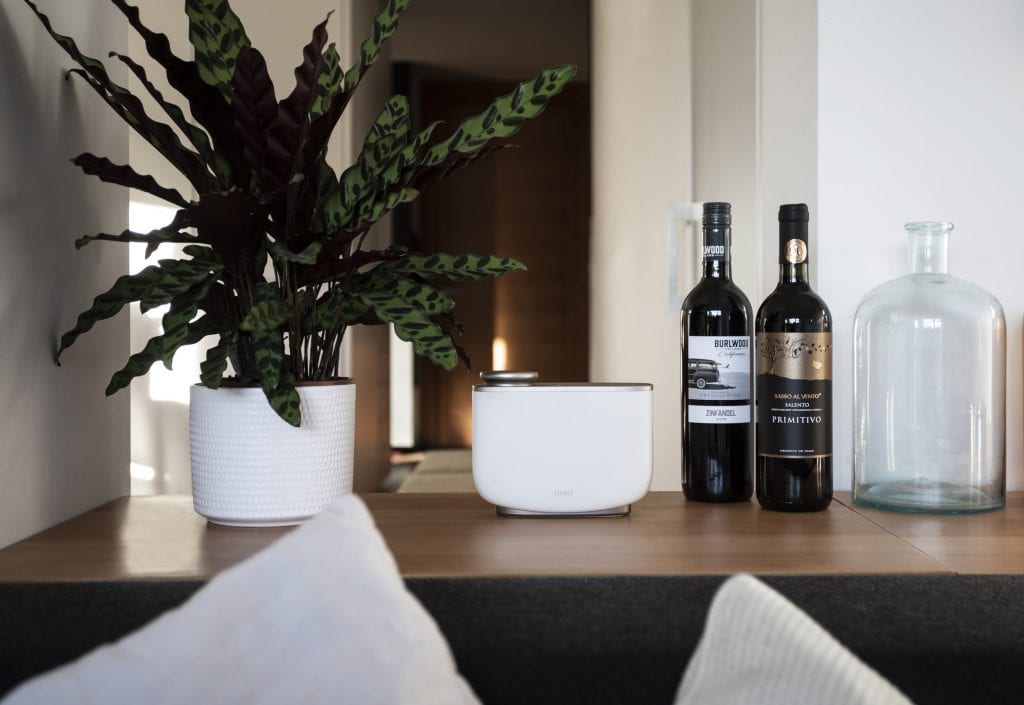 Touch me smarter.
Fragrances touch us on an emotional level, in the limbic system, to be precise. So all it takes for customers, clients, patients and guests to really take the authentic corporate identity to heart is the right scent. Hypoallergenic and 100% recyclable. Smells like… love is in the air? Exactly! This is how sustainable fragrance marketing works with Aromea and AERA: S(m)ell more.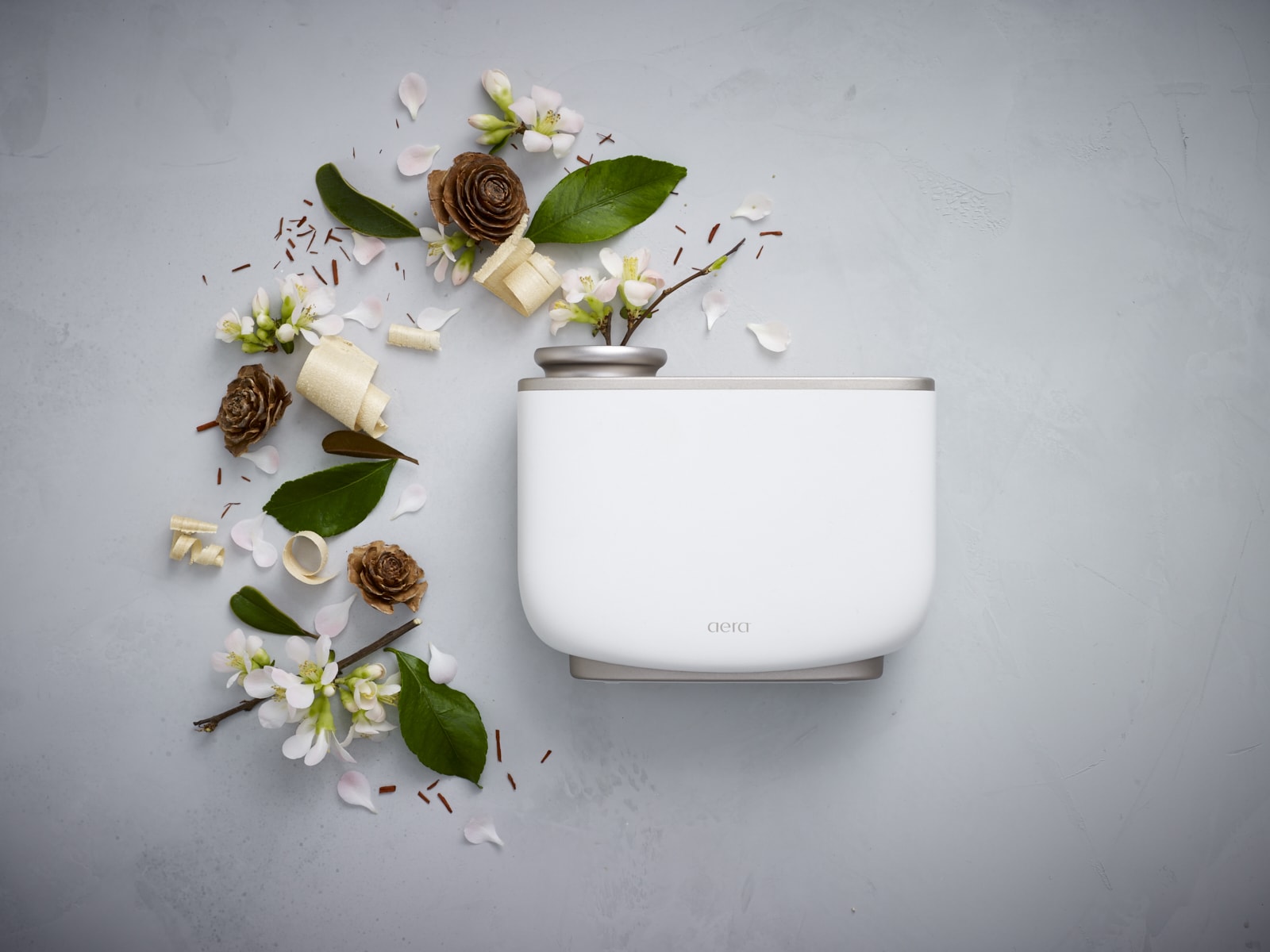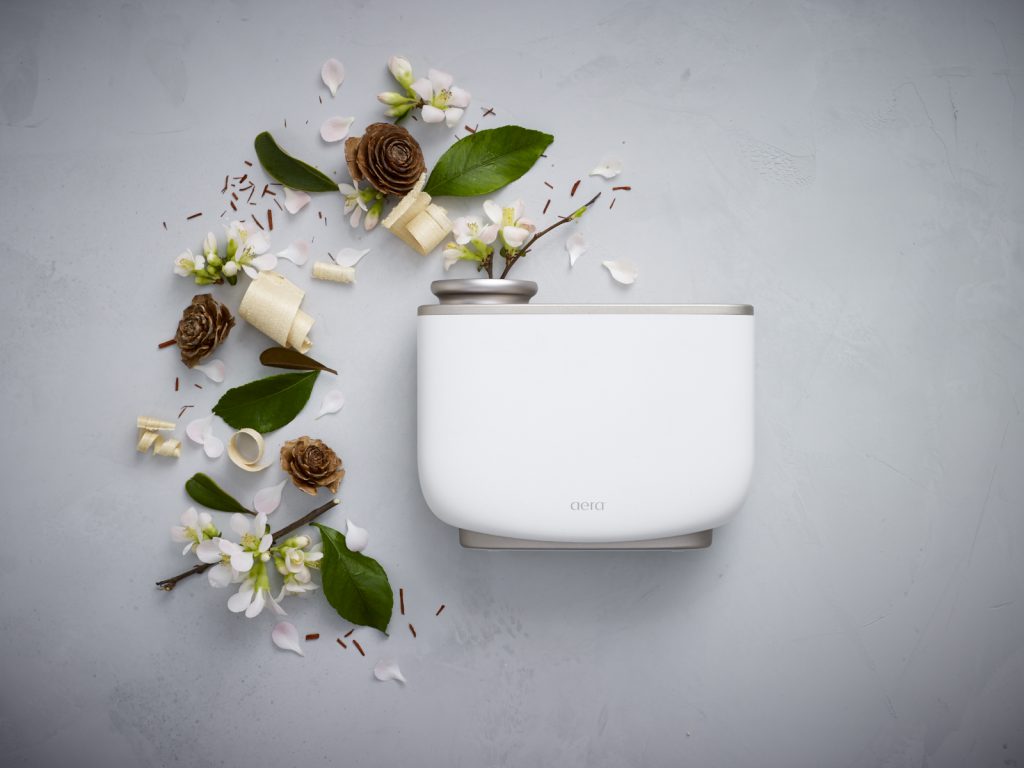 Fotos: AROMEA
aromea.eu
---
AROMEA AERA: airy, light & compact
The latest addition to the Aromea fragrance family impresses with it's modesty, without losing the fragrance size. Easy in use Aera is the device of choice for uncomplicated scenting of smaller rooms – be it an office, a treatment room in the wellness area or wherever the couch is. Just plug it in, insert the scent capsule, press the button and off you go. Naturally hypoallergenic, sustainable and with a perfect atomizer. A device for loving and everyday use. (with AirQ technology)

Technology: Nano AirQ technology
Fragrance cartridge: 25ml fully recyclable
Electrical data: 240V
Range: up to 40 sqm
Programs: 24/7 mode
Fragrance intensity: 10 intensity levels
Fan: –
Colors: white
Dimensions: height-119 mm, width-170 mm, length-62 mm
Weight: gross weight about 1 kg
available as table model
Safety: CE