Temperatures are rising – and so is ARMEDANGELS' commitment to an oil-free future. To avoid pumping non-renewable, limited sources of the earth, this year's summer collection consists almost exclusively of natural fibres or recycled materials.
The lifestyle label ARMEDANGELS is ambitious to make clothes different: innovative and timeless, made according to responsible standards for people and the environment. ARMEDANGELS' vision is a future where tapping new oil wells is a thing of the past. To reinforce this, the summer collection 23 is made from nature-based and recycled materials. The fibres used not only improve the impact on the environment, but also feel pleasantly light and silky on the skin.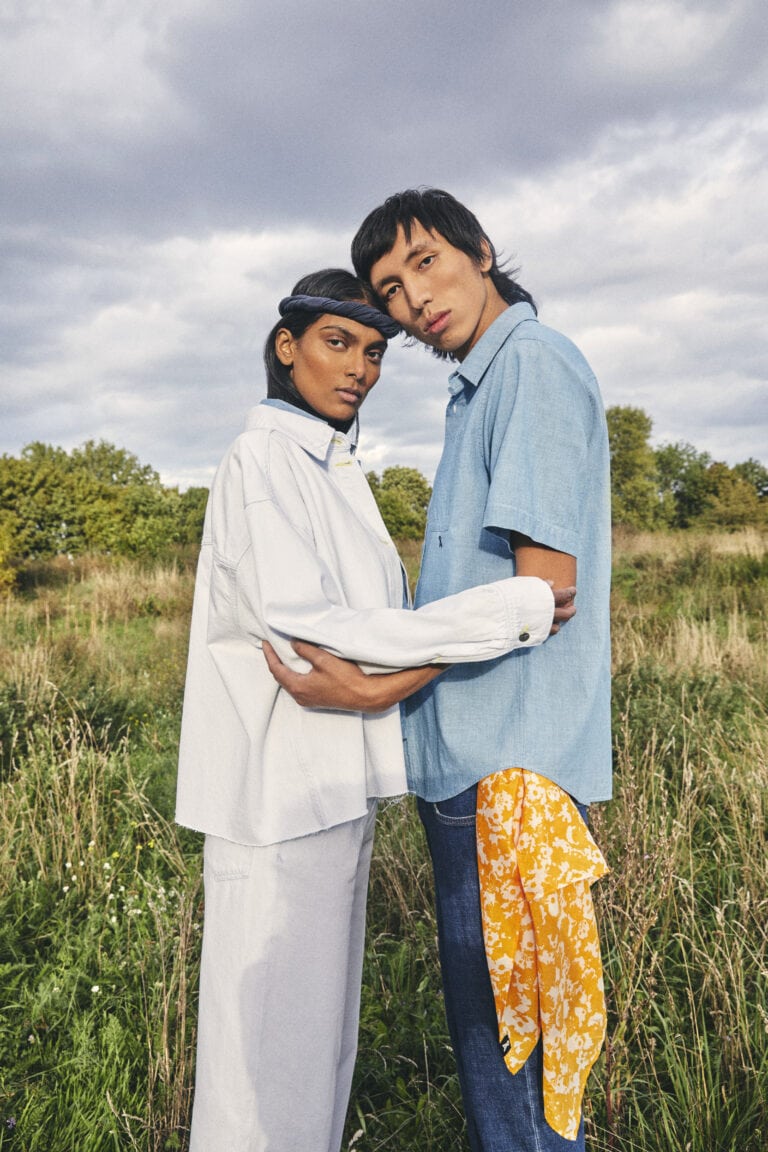 ARMEDANGELS Summer Styles: A Commitment to a Future without New Oil and Plastic
ARMEDANGELS acts according to its material strategy, which is based on the principle "nature over oil", with the aim of increasing the proportion of natural materials in its products. But what do oil and plastic have to do with clothing anyway? Synthetic fibres such as polyester, polyamide and spandex are plastic materials and are produced from petroleum. Petroleum extraction, in turn, uses a non-renewable, finite resource that often involves environmental destruction. This year's summer collection therefore features popular natural fibres such as linen and viscose (Lenzing EcoveroTM). Another positive side effect: even when it gets hot, the light summer fabrics provide a comfortable feeling without weighing you down. Linen in particular stands out with its cooling properties on warm days. ARMEDANGELS is constantly working on sourcing its linen fabric in the most sustainable way. Particular focus is placed on ensuring that the fibres are not only harvested but also spun in Europe. The recycled cotton used for the summer styles is also a true minimalist: compared to non-recycled cotton, significantly less water is used, which conserves resources.
The perfect summer all-rounders
For this year's summer collection, the lifestyle label has focused on designing pieces that can be combined and styled in a variety of ways thanks to timeless cuts and patterns. The flowing dresses made of eco-friendly viscose fibres can be worn individually for any occasion: casual or chic, in the office, for weddings or for the festival season. The material falls easily, with a silky shiny look and is comfortable on the skin – the perfect companion for the whole summer! The casual pareo style PAAREA is the absolute must-have accessory of the season and works both on the beach and in the urban environment as a skirt, top or scarf. For sportier activities, linen shorts and blouses offer the perfect counterpart and have a cooling benefit on the side!
About ARMEDANGELS:
Since 2007, the Cologne-based label ARMEDANGELS has been proving that fashion can also be different: innovative and timeless, produced according to responsible standards for people and the earth. No wage slavery, no harmful chemicals, no cheap mass-produced goods. From the simple idea of printing T-shirts and collecting donations for projects and organisations through sales, a company has grown that is now one of the largest lifestyle labels in Europe. With a team of 150 and four collections a year, ARMEDANGELS shows that responsibility and good product design are not mutually exclusive.
Photocredits: ARMEDANGELS