Interview: Nina Prehofer
Set amidst the spectacular Engadin mountain landscape on the sunny side of the Samnaun valley, you will find the design hotel Alpinlodge & Spa * * * * * .
Claudia and Hansjörg Kolednik have been its owners and hosts for over ten years, but their biggest success has been the 27 years as owners of architectural firm artis plan ag, which has made a name for itself on many national and international projects.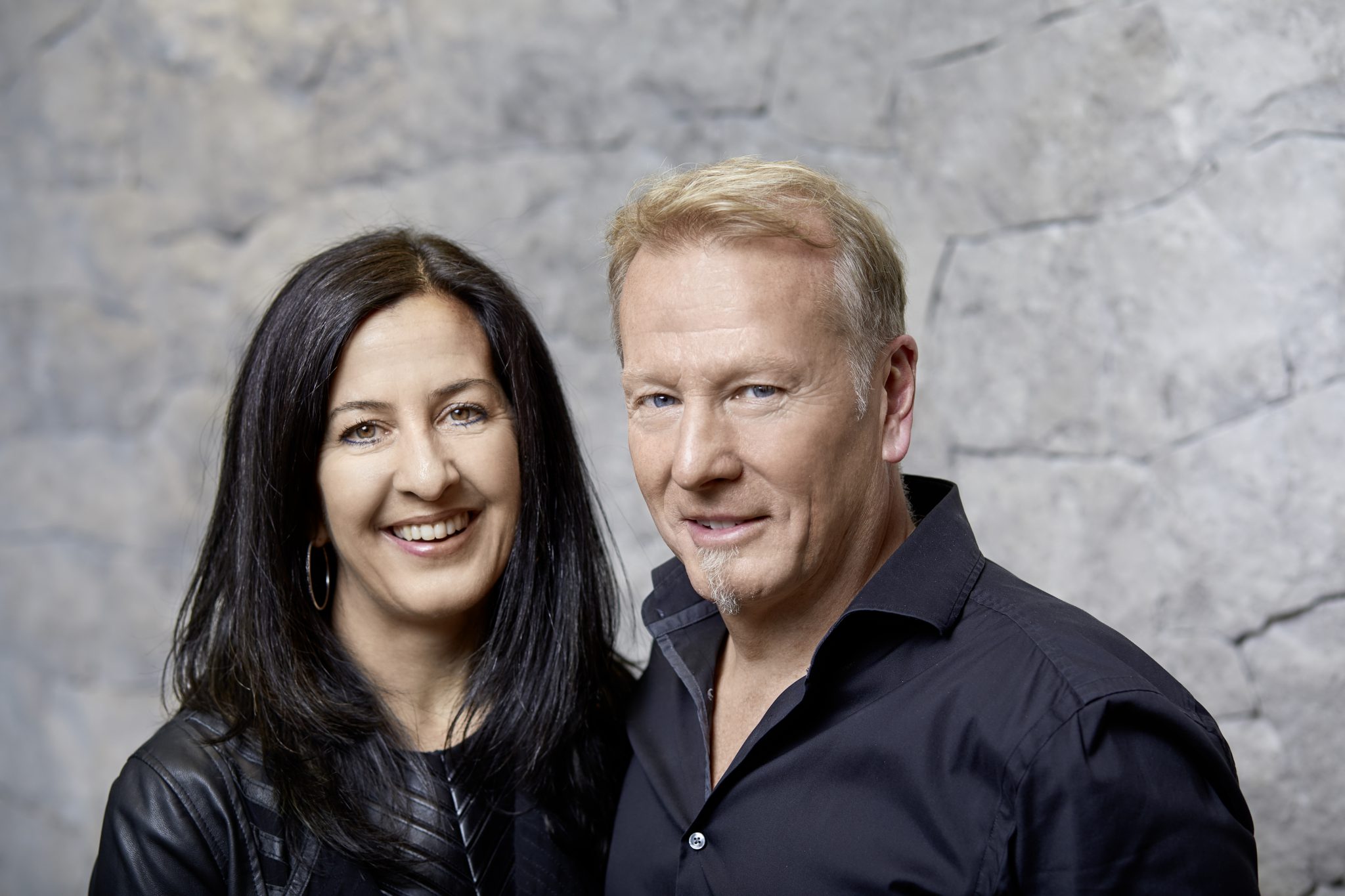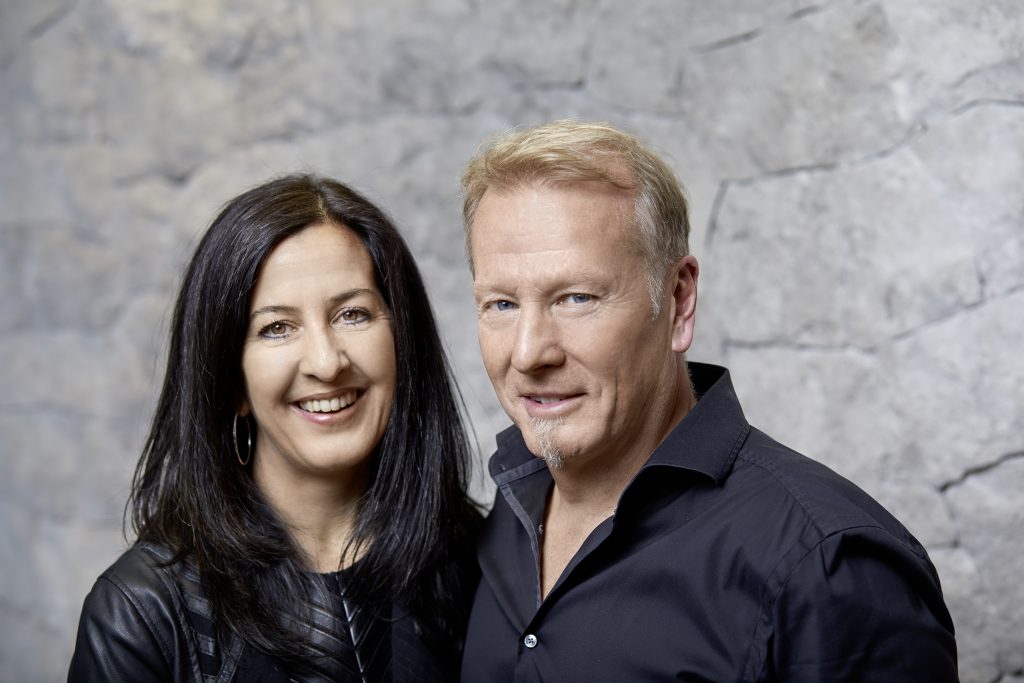 You are the hosts of luxury five-star apartments and owners of architectural firm artis plan ag. What are the best things about the two worlds?
Claudia Kolednik: Thanks to the direct contact we have with our guests at the Alpinlodge, we can take on board their needs and suggestions and feed them straight into the plans we're working on, allowing for cross-fertilisation between the two worlds. A major advantage for us is that we stay up to date with design trends because we move through life with our eyes wide open and draw constant inspiration from our travels and attending international trade shows.
Which type of design do you prefer?
Hansjörg Kolednik: Contemporary, uncomplicated architecture combined with a corresponding interior design concept that takes into account our Alpine location. We endeavour to open up spaces with lots of glass and to highlight features in the best possible way with customised lighting solutions. Through the use of natural materials like wood, steel, stone and glass, we create cosy yet open rooms that promote a sense of wellbeing. This has been confirmed to us in extremely positive feedback from our guests. As a guest recently said: "You were way ahead of your time!"
That gives us real motivation for the future.
You say that people should always be the focus. How is that expressed in architecture and design?
Hansjörg Kolednik: We accommodate the needs and desires of people. What do we need in order to experience wellbeing? That's what we measure ourselves against. What's more, we connect with each project on an individual level so that everything is tailored to that specific set of requirements. Every building has a unique selling point that sets it apart from the rest and that's what makes it a one-of-a-kind solution for customers and guests.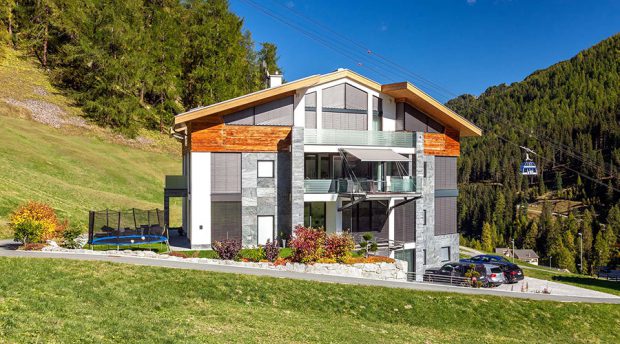 First an architectural firm, then luxury holiday apartments – why did you want to become hosts?
Claudia Kolednik: My parents had a guesthouse, so even when I was a child I was dealing with guests and I am a passionate host.
What did you place particular emphasis on when designing and planning the Alpinlodge?
Hansjörg Kolednik: The surroundings and the landscape had to take centre stage to bring the associated emotions into the interior totally unfiltered. The rooms are flooded with light and the materials possess an Alpine charm.
What knowledge and experiences of hotel projects for other clients were you able to bring to the Alpinlodge?
Hansjörg Kolednik Actually, it was the other way around! We tried out a lot of new things at the Alpinlodge so we could see how it might work with customers. In our building we used materials like reclaimed timber in the bathroom areas to find out whether it would be suitable for use in a hotel environment.
The Alpinlodge is celebrating its tenth anniversary this year. Which of its assets would you identify as being the most important?
Claudia und Hansjörg Kolednik: Definitely our alpinSpa with the panoramic infinity pool on the third floor and the magical view of the mountains. Going for a swim there is like being in a warm mountain lake. Other things that have proved popular are the high ceilings like those in turn-of-the-century stately homes.
Which artistic details in the Alpinlodge still make you smile after ten years?
I couldn't possibly choose – everything!

Claudia Kolednik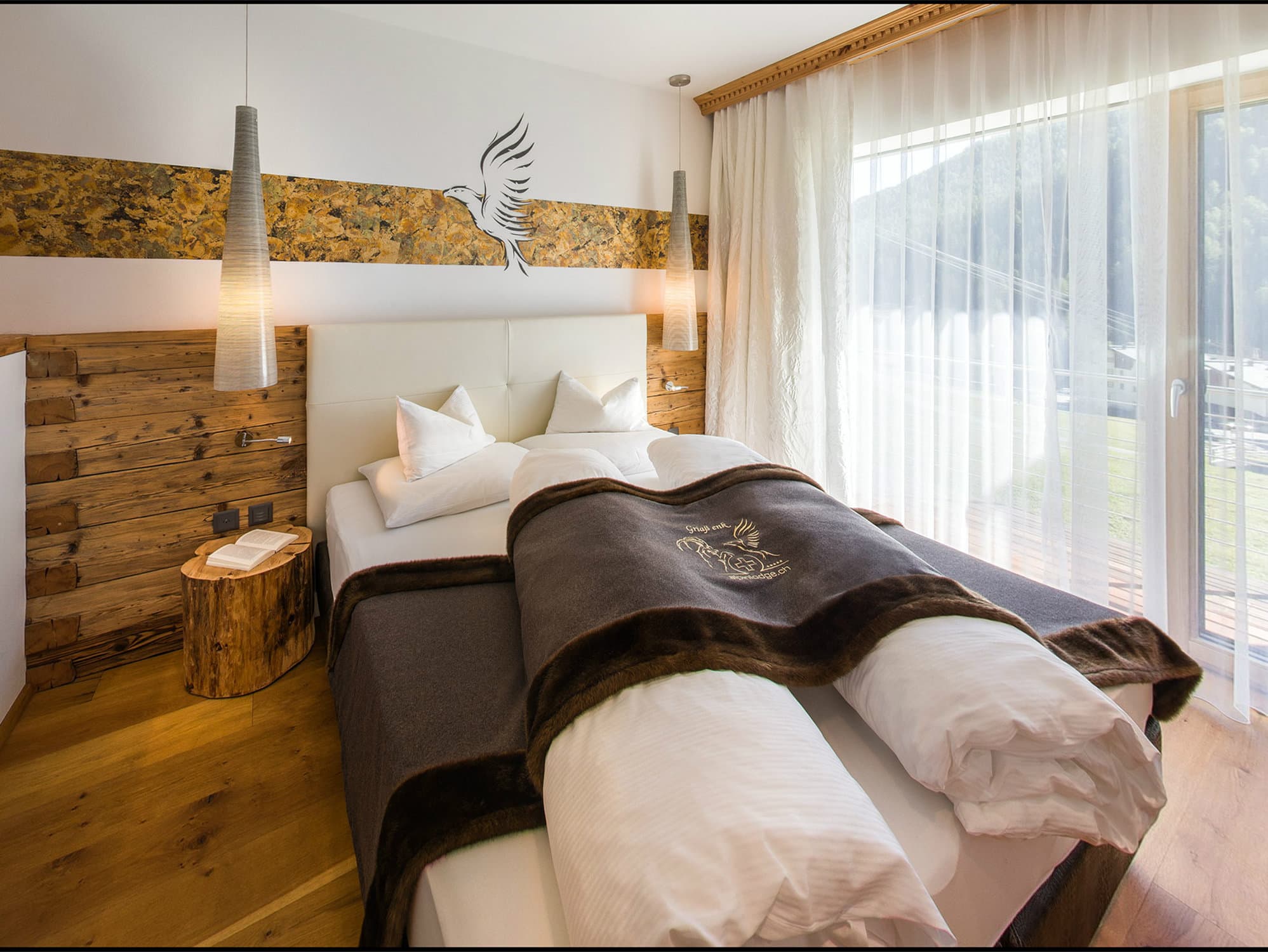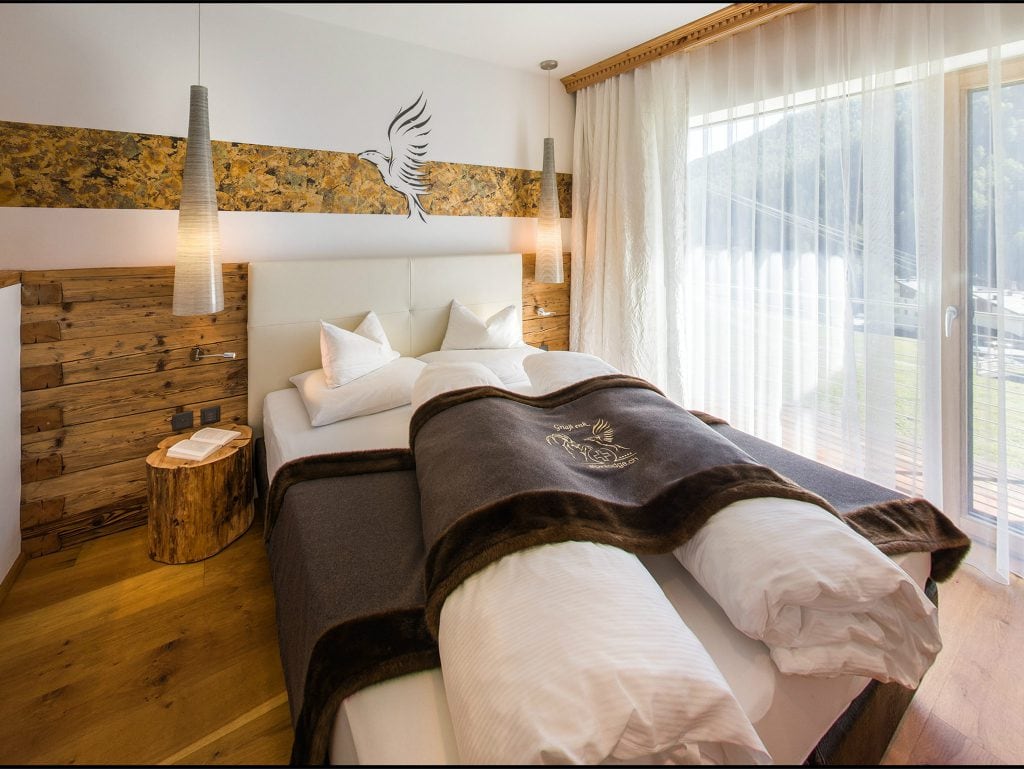 The wealth of details is always appreciated by our guests, and this feedback gives us incentive and motivation.
What's the main philosophy of the Alpinlodge & Spa?
Claudia Kolednik: The enjoyment of relaxation. As a small but luxury design hotel, we want to make sure our guests enjoy an unforgettable break.
An anniversary is always an occasion to look towards the future. What do you see in store for the architectural firm and the Alpinlodge & Spa?
Claudia und Hansjörg Kolednik: It's important to us to evoke positive emotions and to surprise our guests and customers. To put it in the words of Charles Eames:
"The role of a designer is that of a very good, thoughtful host who anticipates the needs of their guests."
This is our ultimate goal.
---
Alpinlodge & Spa* * * * * is a MEMBER OF LIFESTYLEHOTELS