Alpenstern Panoramahotel, Text: Nina Prehofer
We will generally only allow ourselves to fall if we know that we'll be caught safely – and that's what we get at the new four-star Alpenstern Panoramahotel in the Bregenzerwald forest, where we land in a safety net of relaxation, enjoyment and sustainability.
The host family at the Alpenstern Panoramahotel still takes it upon themselves to personally ensure that guests want for nothing on their holiday. Father Bertram Bischof and his family used the enforced break last year to turn their hotel into a new power place, a place where we feel an overall sense of well-being. This is achieved not just thanks to their hospitality and the familial atmosphere, but mainly by the modern timber construction designed by architect Johannes Kaufmann and interior designer Stefan Ghetta. In collaboration with the hotel owners, 2020 saw the pair create a setting that prioritises relaxation, nature and sustainability.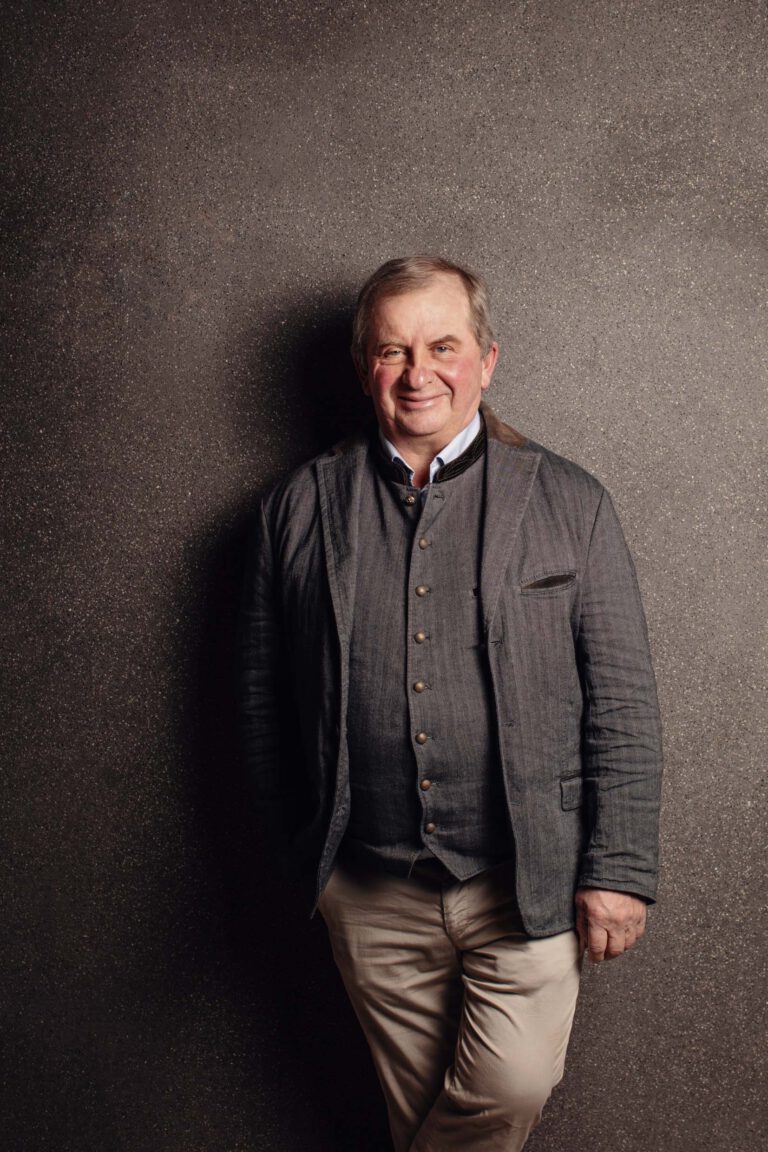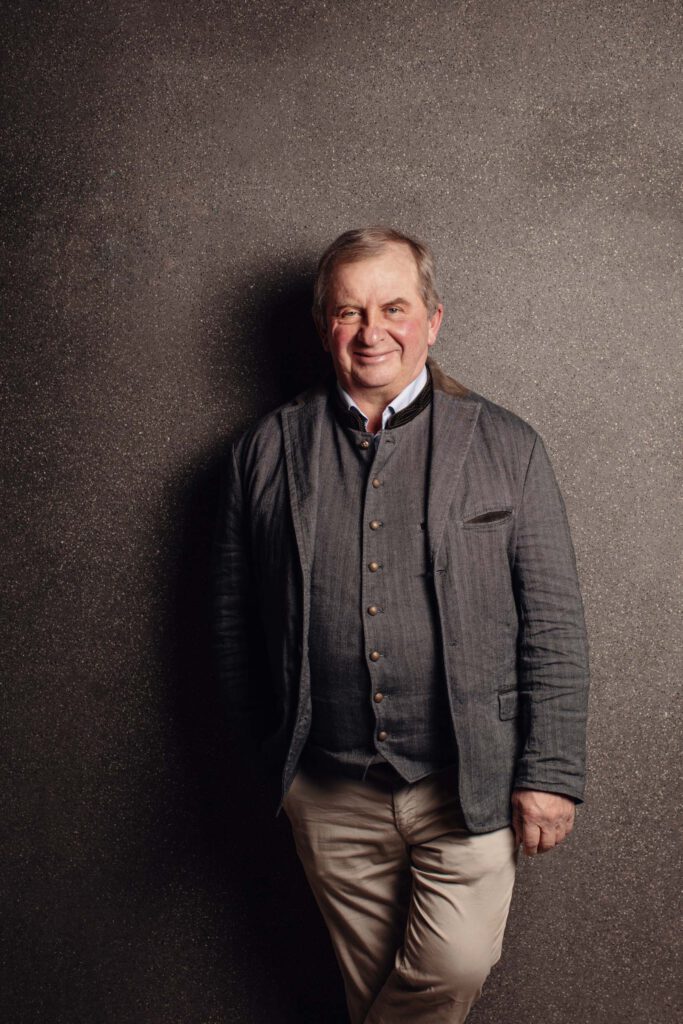 Cuisine and vistas
In the restaurant, we're spoilt by Bertram's son Peter Bischof personally. Along with his team, he reinterprets traditional dishes and serves them beautifully on the sun terrace, which looks out towards the mountains. Bertram's son-in-law, sommelier Maximilian Steinfeld, gladly recommends we try one of his hand-picked wines.
I only have wines from Austria on the wine list because our home country offers such a variety that it's not necessary to fly in wines thousands of kilometres from around the world,

explains the husband of Bertram's daughter Corina, the kind-hearted soul of the hotel.
And in order to really anchor the sustainability concept in the hotel cuisine, Peter ensures that the kitchen only cooks with regional, seasonal products and that no part of an animal ever goes to waste.
Nature and relaxation
It doesn't matter whether we're planning to head straight out from the hotel onto the slopes in winter or treat ourselves to some fresh, pure mountain air during a long summer hike, there's a path to relaxation for everyone at the heart of the Bregenzerwald forest.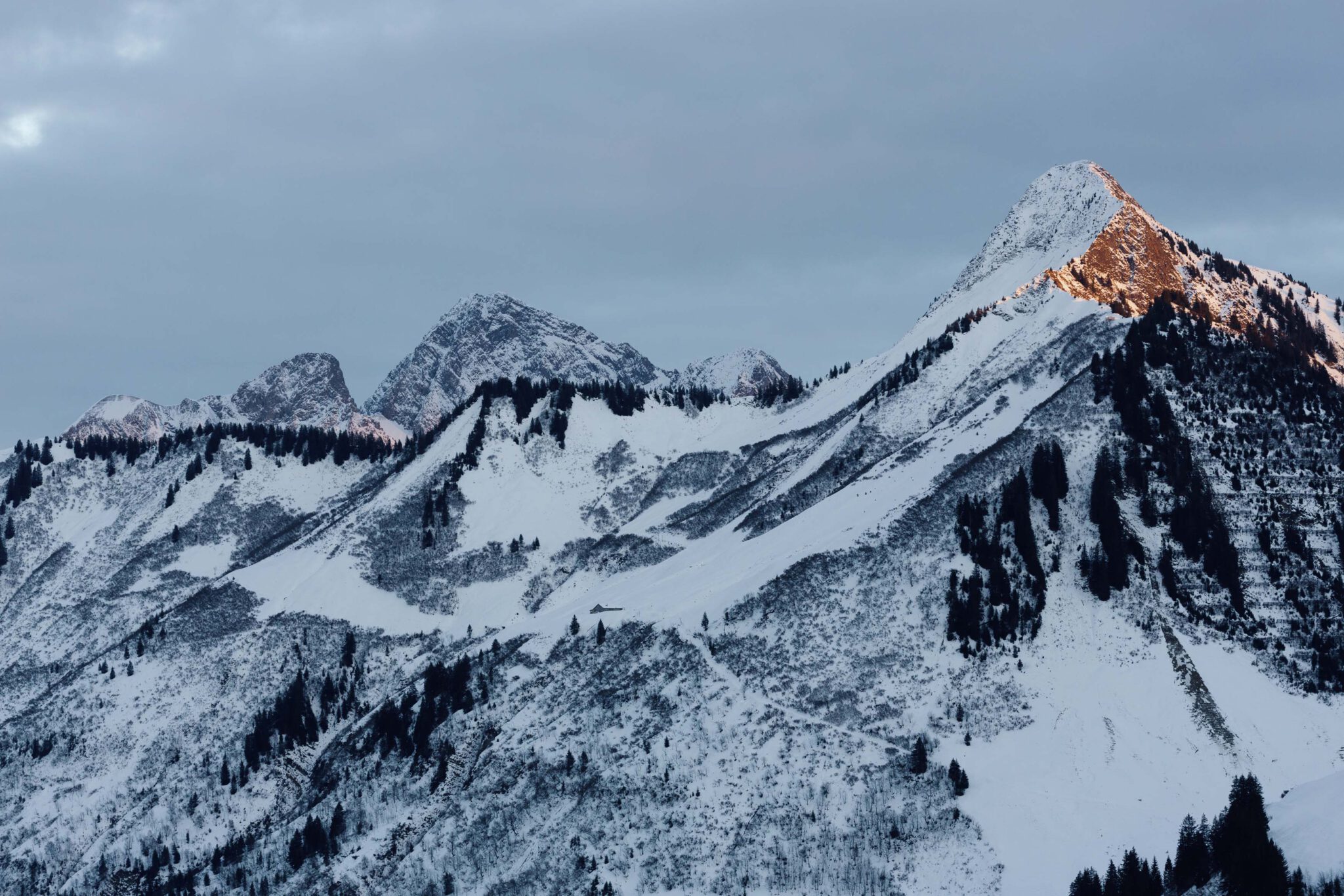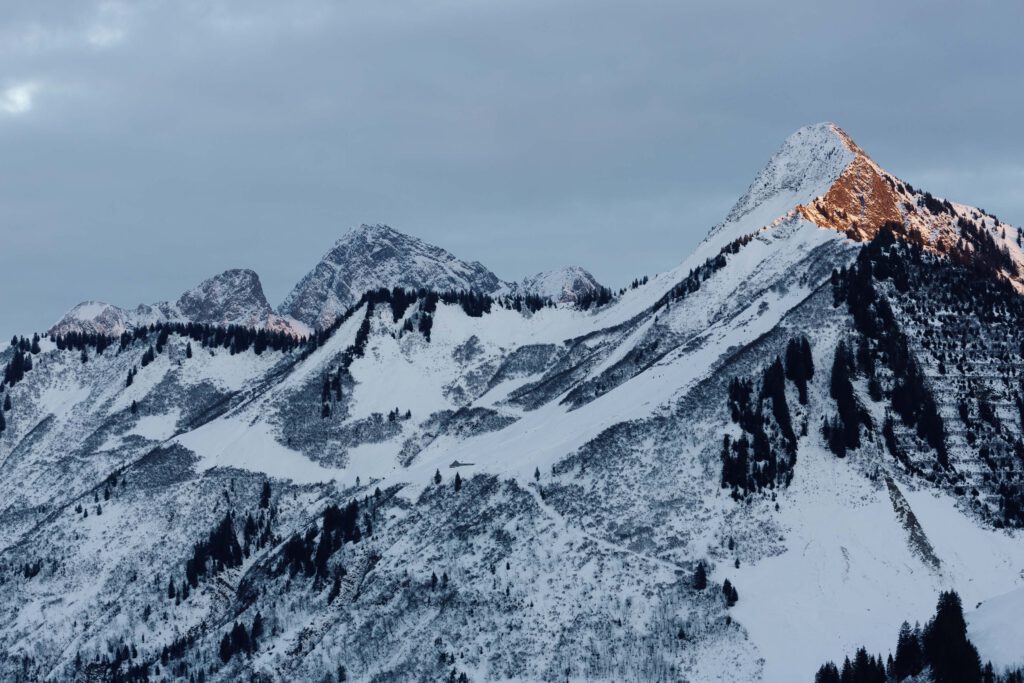 The host family is also happy to show us their favourite places in Damüls, and there are options to climb one of the steep trails to the summit, have breakfast on the mountain and book a guided ski tour in the great Alpine outdoors. The Bischof and Steinfeld families are always available to guests for advice – after all, almost all of them grew up here so they know their home better than most.
Warmth and comfort
Back at the hotel, the soothing wellness area awaits with pools, saunas and many a tranquil spot.
In our fluffy bathrobes we look out across the surrounding mountain landscape and, just for a moment, lose ourselves in the silence. A feeling of warmth spreads within us and provides just as much energy as our outdoor adventure. Good to know: part of this warmth that can be felt throughout the hotel comes from the hotel's own heat recovery system.
This means that at the Alpenstern, we can enjoy ourselves while being in harmony with nature at all times, as well as preserving the environment for future generations. Corina and Maximilian's young son Rasmus is very grateful for that.
Photos: Alpenstern Panoramahotel
---
Alpenstern Panoramahotel is a MEMBER OF LIFESTYLEHOTELS