Almmonte Sensum Suites, Text: Nina Prehofer
This is the place we've been looking for! A place that's traditional and has evolved organically, with genuine locals and understated luxury, yet still down to earth. Wagrain – it's a somewhat sleepy town, which makes it a top insider tip for summer.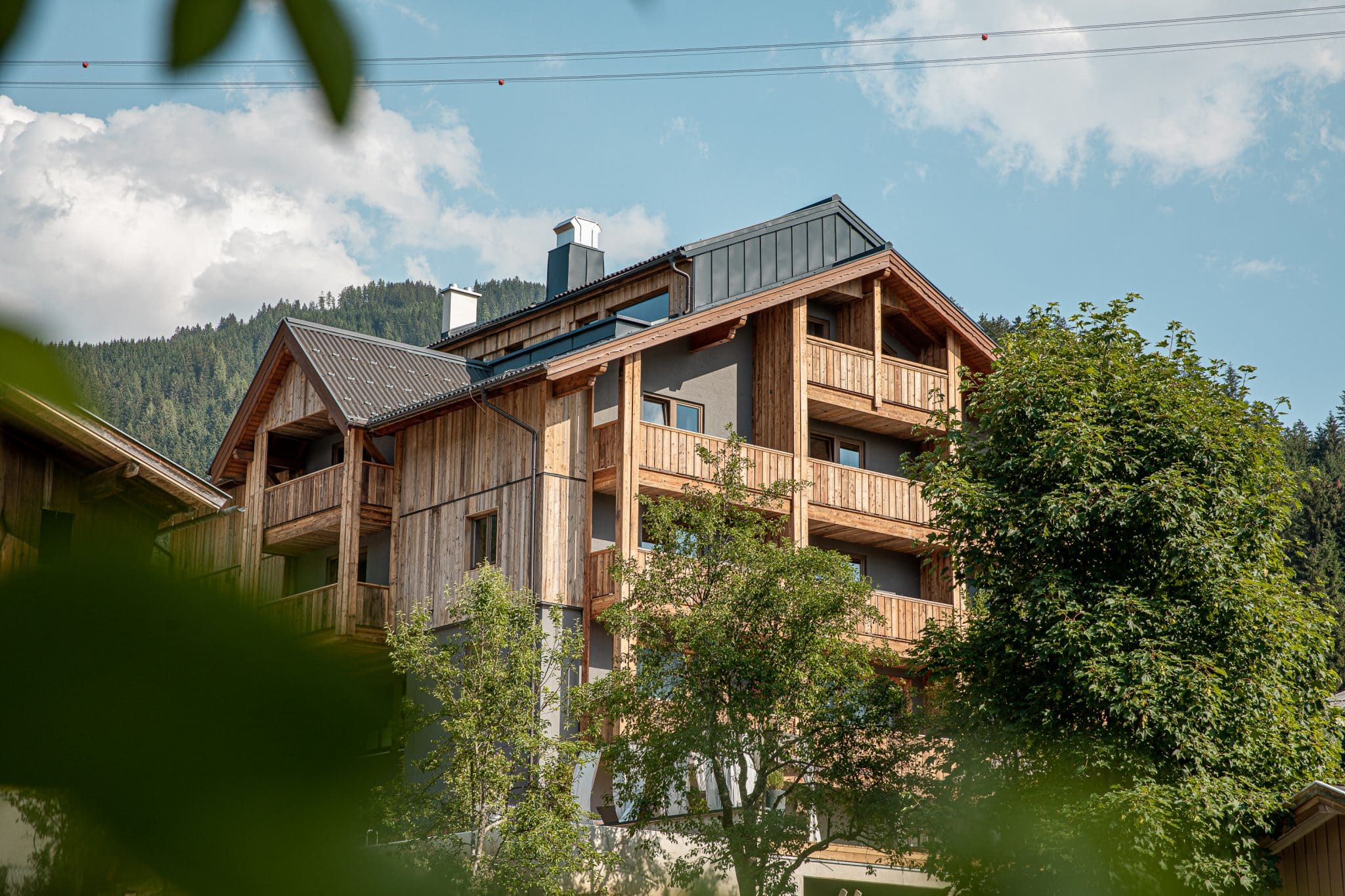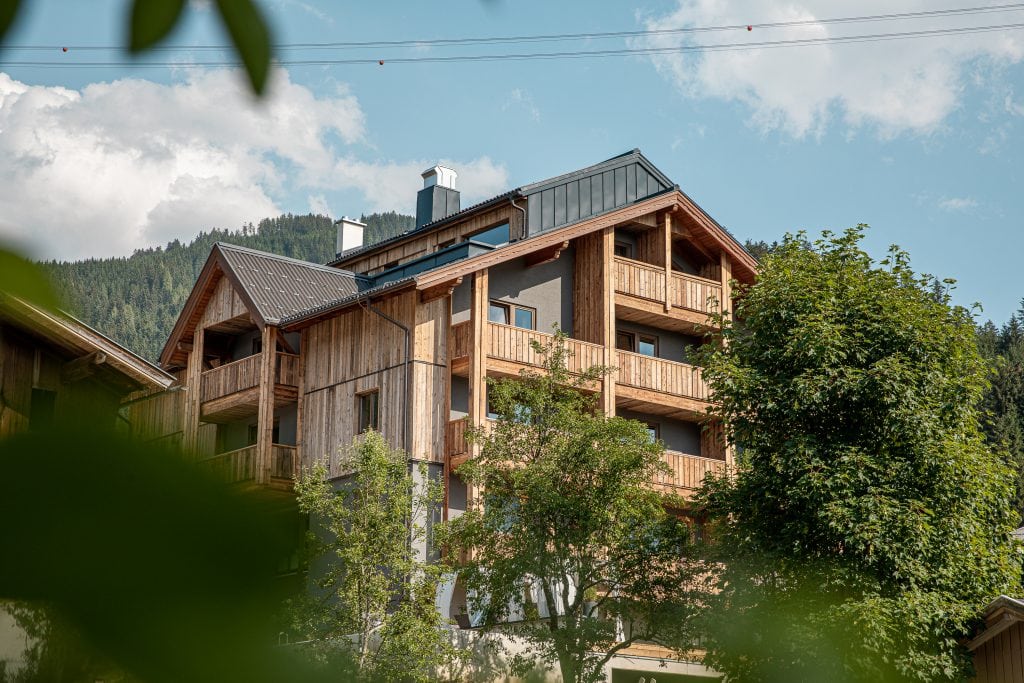 I wake up in my incredibly comfortable box spring bed, open my eyes and gaze out at a gleaming blue sky edged with moving elements of green. I listen and hear… nothing. No, wait – there's a bird chirping. I slowly roll out of bed, feel the wooden floor beneath my bare feet and get ready to ease myself into the day. A visit to the Tappenkarsee, one of the most stunning lakes in the Austrian Alps, is on my very short mental to-do list for today.
My starting point is the Almmonte Sensum Suites, an inviting and uncomplicated boutique hotel with a clean design located in Wagrain in the Salzburger Land region of Austria. Not heard of Wagrain? I hadn't either, as it had somehow escaped my attention – very unlike me. But this discovery comes better late than never, as the tranquillity, spectacular natural landscape and serenity result in an almost instant sense of regeneration. The town boasts excellent infrastructure thanks to the locals and the many small companies that rent out private rooms – the Almmonte Sensum Suites boutique hotel counts as one of these as they only have 19 rooms and suites.
Service is the main priority here, alongside up-market takes on regional cuisine that is praised by the Gault Millau restaurant guide.
My lack of awareness is back, this time with the name Joseph Mohr. Who was he again? He was a priest and a poet, and he wrote what is arguably one of the most famous songs of all time – the internationally recognised Silent Night, Holy Night. He composed this iconic song in Wagrain, and he found his final resting place in the town's cemetery.
But it's still summer and Christmas is a long way off, so I set out for Tappenkarsee, a real gem in this Alpine region.
---
Almmonte Sensum Suites is a MEMBER OF LIFESTYLEHOTELS