Design: Antonio Citterio, 2023 – Today's hybrid and collaborative working methods have brought about new demands on spaces and products. Office chairs are used by different people throughout the day, each with their own preferences, and the expectation that they should be ready for use immediately and without many adjustments.
ACX, the tenth office swivel chair developed by Vitra in collaboration with Antonio Citterio, fulfills these and many other requirements. The design, materials, manufacturing, logistics, and maintenance of ACX, with a strong focus on sustainability, are geared towards a long lifespan and the smallest possible carbon footprint.
For decades, Vitra has developed office chairs in collaboration with leading designers. This partnership has resulted in a series of milestones: Vitramat, with the first successful integrated synchro mechanism, transformed the entire industry in 1976. Persona enabled unhindered upright sitting with forward tilt in 1984, and MedaPal was the first to receive the "Blue Angel" environmental award in 2008. Meanwhile, the ID Chair Concept represents the most comprehensive example of a modular chair, offering practically unlimited configuration options. Now, Vitra, in partnership with Antonio Citterio, introduces their tenth jointly developed office swivel chair: ACX.
Vitra's collaboration with Antonio Citterio, spanning more than 30 years, is built on a close partnership, vast expertise, and a shared understanding of current office requirements. Following the motto "less is more," ACX meets customer expectations regarding price, sustainability, comfort, and aesthetics. Citterio explains, "We wanted to design a simple chair with a slim backrest and a selection of warm upholstery colors that can be used equally in home offices and office environments."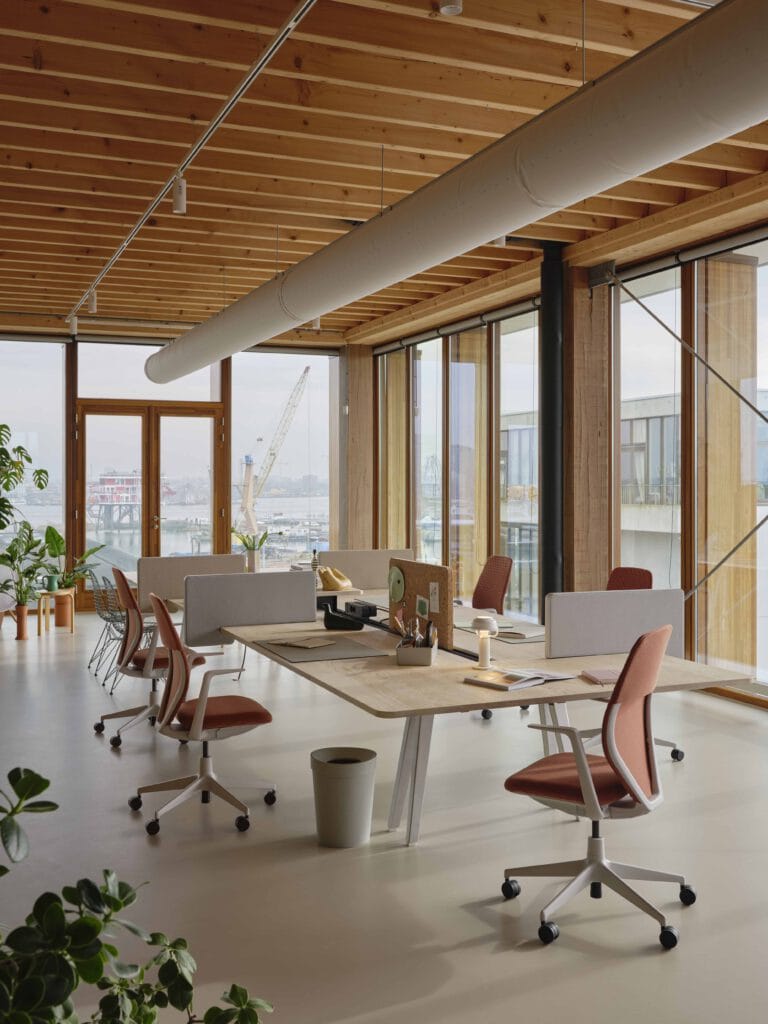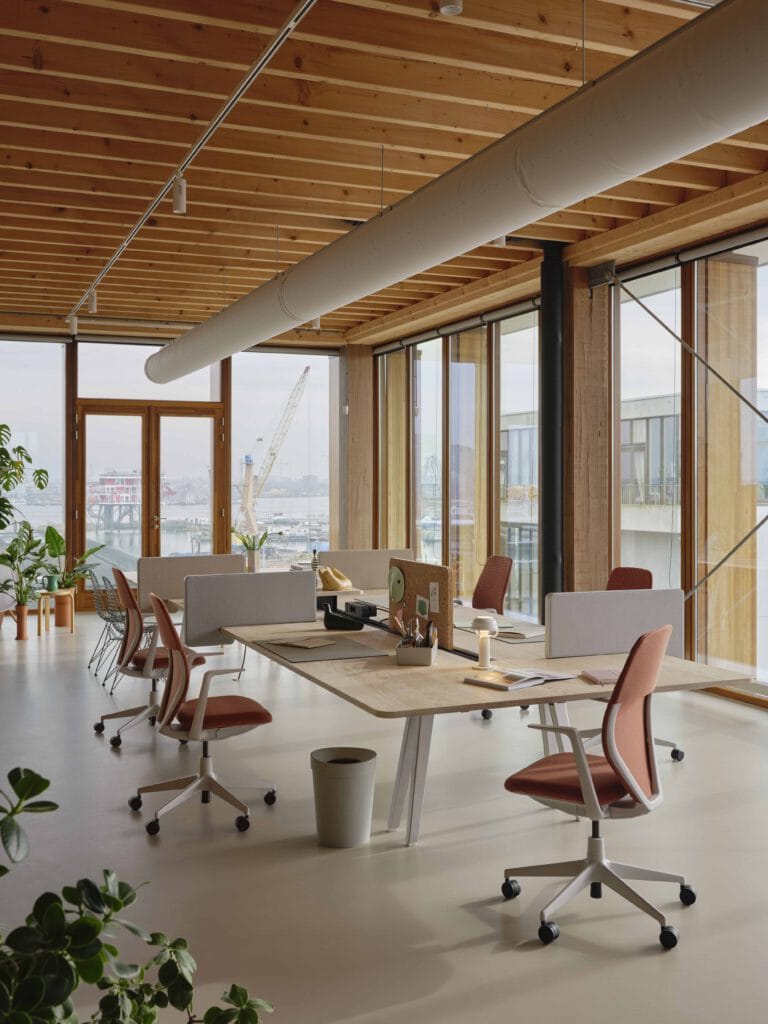 The mechanism of ACX automatically adjusts to the user's weight, ensuring that even very light or heavier-than-average individuals can sit down and immediately feel comfort and optimal support, with the only necessary adjustment being seat height. The controls for all functions are seamlessly integrated into the panel beneath the seat, contributing to the chair's compact, unobtrusive appearance. The mechanism is available with or without forward tilt, while other functions – height adjustment, seat depth, backrest lock, and two counterweight settings – are always included as standard features.
ACX is constructed with as few components as structurally possible, simplifying service and maintenance. Wherever feasible, the parts are made from recycled materials and can be easily separated and recycled at the end of the product's life. Depending on the configuration, ACX is up to 100% recyclable. Antonio Citterio emphasizes, "The use of materials that are up to 100% recyclable was the most important goal in the design process."
The backrest covers of the ACX Mesh and ACX Soft models are made from three-dimensional knitted fabric composed of 100% recycled polyester, which can be easily replaced when needed. The subtle colors with a slight melange effect complement both dark and light frame colors.
ACX exudes a sense of homeliness, with clean lines and natural colors making it a design element in the office, rather than a tolerated ergonomic necessity. ACX is the chair for environments where ergonomic sitting, understated domestic aesthetics, and a long lifecycle that meets high ecological standards are in demand.
ACX is available in three versions: ACX Light, ACX Mesh, and ACX Soft.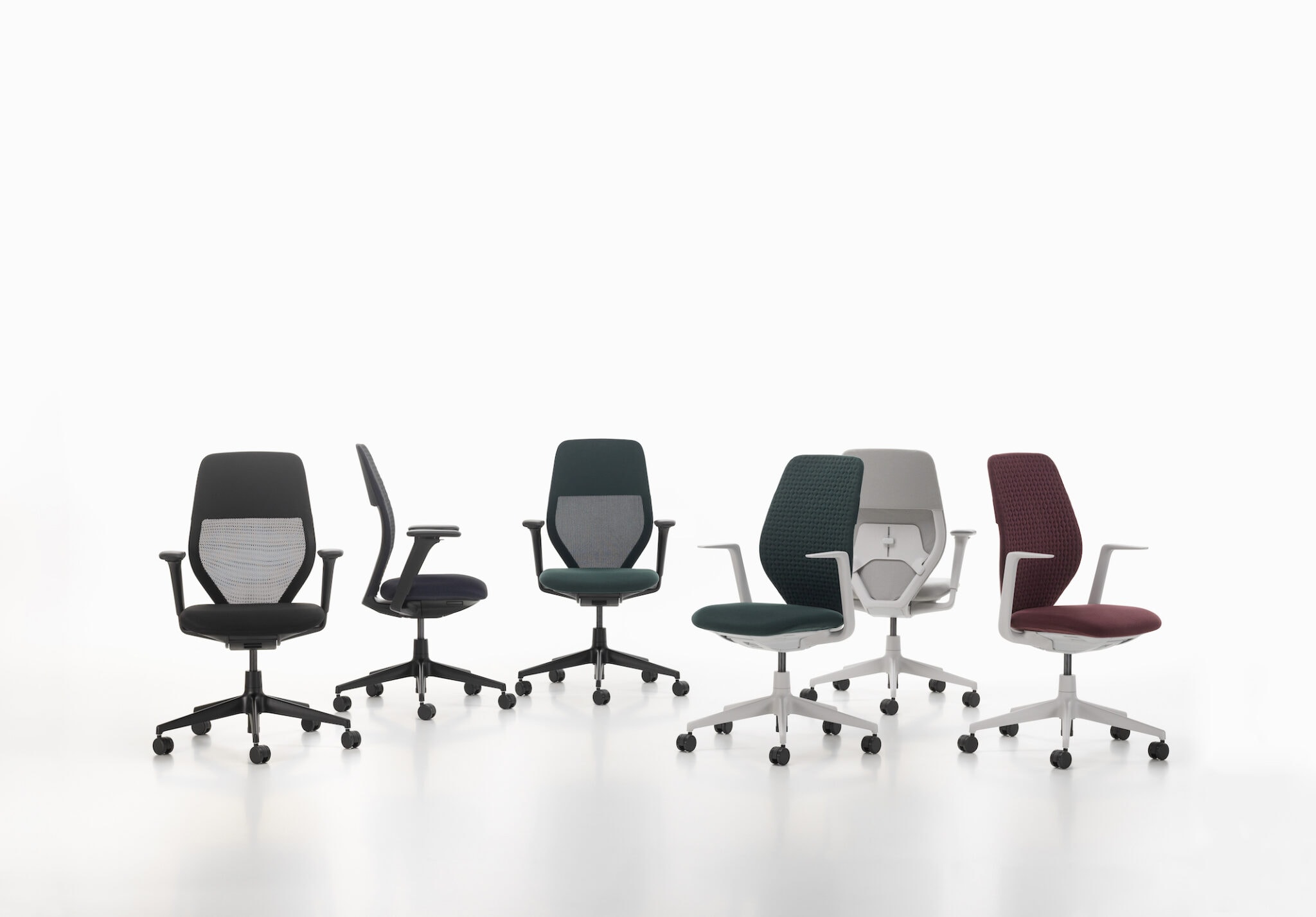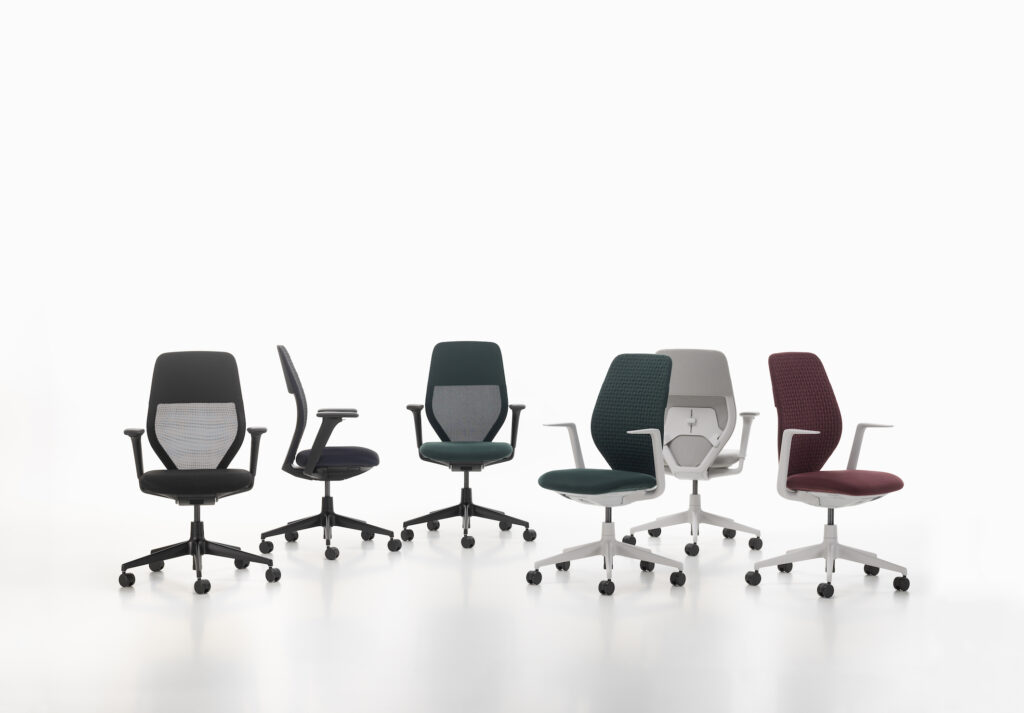 ACX Light
ACX Light is the entry-level model of the office chair family and is only available in black. The backrest is covered with a classic mesh fabric, providing excellent ergonomic support. Combined with a seat made from technical spacer fabric Silk Mesh, the design offers comfort and pleasant airflow.
ACX Mesh
ACX Mesh features a backrest covered with a knitted fabric. This cover, with a semi-transparent mesh appearance, offers ergonomic support and optimal airflow. It is made from recycled polyester and is available in seven colors, which, combined with the two frame colors in dark and light, provide numerous combinations. The seat is also available with the knitted cover or Plano fabric.
ACX Soft
ACX Soft has a backrest covered with a padded knitted fabric. This soft cover, made from recycled polyester, gives the office chair a particularly homely appearance. The seven fabric colors can be configured with the two frame options, light and dark, to create many different combinations. The seat is available with the matching knitted cover or Plano fabric.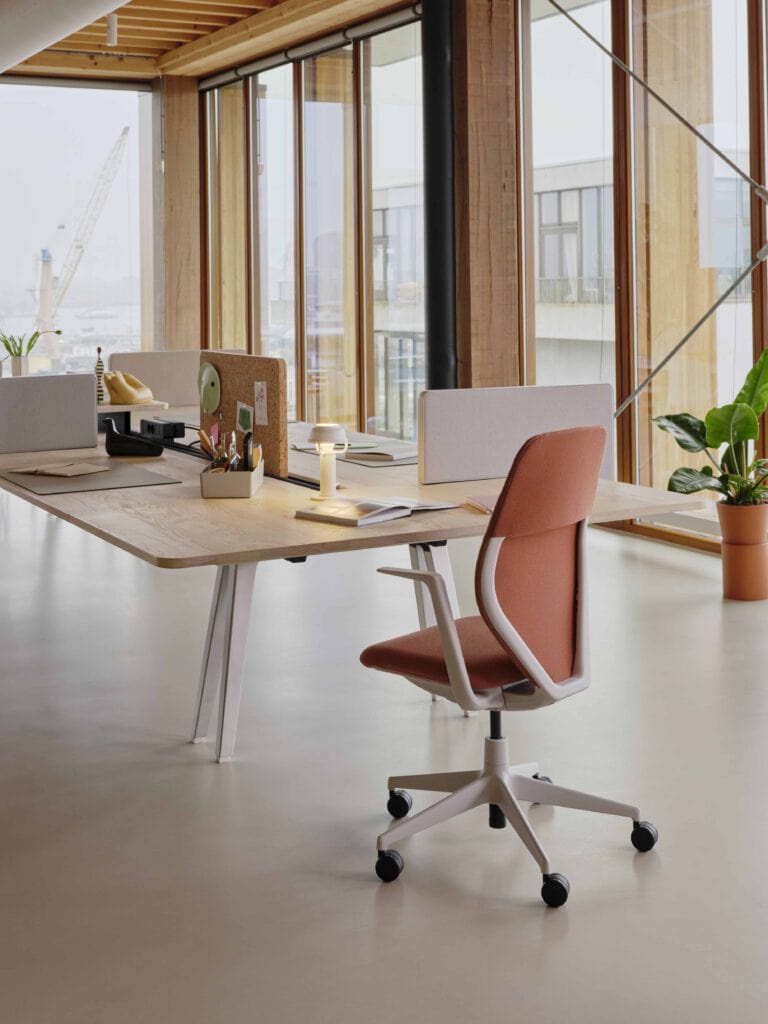 ACX is now available. For more information, please visit www.vitra.com/office.
Photocredits: Vitra