Kim Herforth Nielsen is one of the world's most prominent architects. In an interview, the head of the award-winning Danish firm 3XN describes what truly sustainable building means, why it is worthwhile and what future-oriented projects should look like.
For the team around 3XN founder Kim Herforth Nielsen, it is clear that buildings should enrich the lives of those who "live and work in and around our buildings". The Danish architecture sudio pursues this goal with a holistic approach and targeted research. From the new "Fish Market" in Sydney to the multiple award-winning "Olympic House" in Lausanne, 3XN's designs are all about sustainability and quality of life. In this interview, top architect Kim Herforth Nielsen describes what is important.
As head of the architecture firm 3XN and jury member of international awards, you know the current challenges of your industry very well. What are the hottest topics at the moment?
Kim Herforth Nielsen: There are several that are currently playing a weighty role. We live in a world that is changing a lot. It's about sustainability and responsible use of resources. But also about how we will live in the future.
We need buildings that give back to society and the environment. Those that are generous in every way. What we don't need are selfish buildings. That's my view of things, anyway.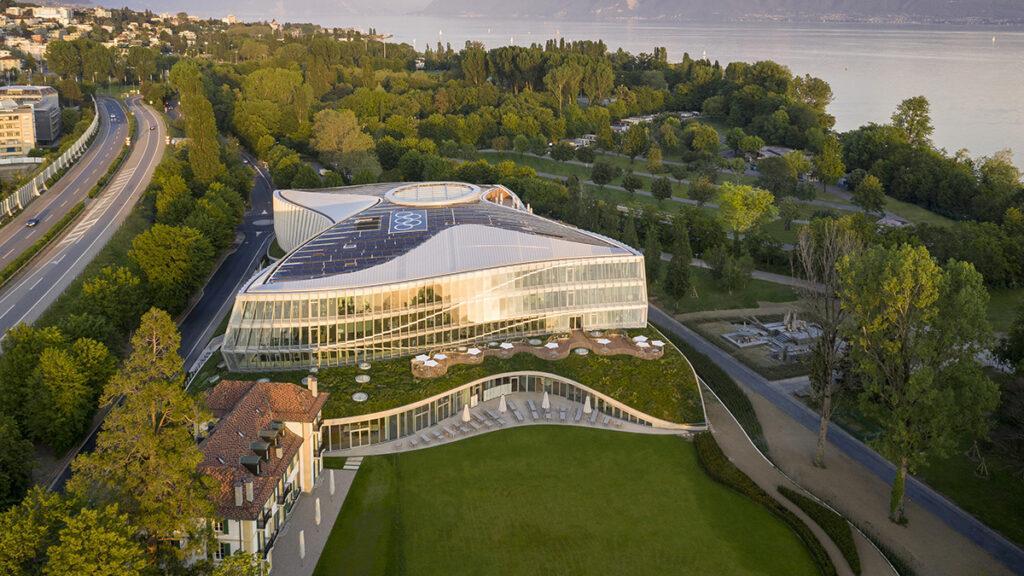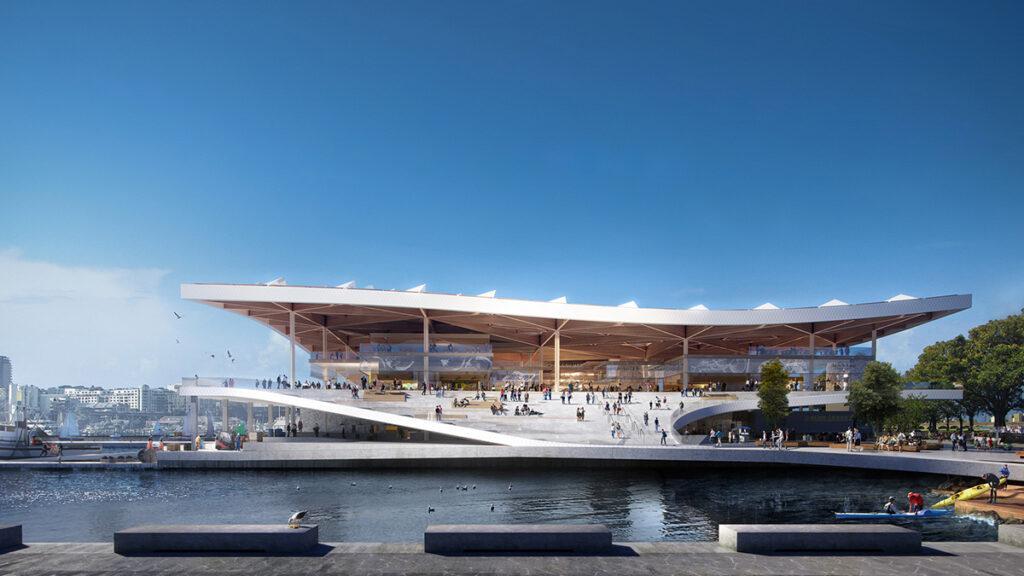 Current ideas for future-oriented urban planning range from urban densification through "green" high-rises to buildings on the water. Which of these do you think make sense?
Kim Herforth Nielsen: This is a very complex issue. If you build in the middle of the city, it's also important to think about fewer and the shortest possible distances between home and work. Dense buildings that make more of every square meter of floor space have the advantage of slowing down land consumption. Rising sea levels, meanwhile, call for solutions because you can't always just build dams. You can integrate water in the form of floating buildings. Our 3XN office building in Copenhagen, for example, is 250 years old and sits on the water. We made it watertight. But if the water level rises by two meters, we are flooded.
What should urban planners pay attention to in general today?
Kim Herforth Nielsen: We will have to build more inclusively. For the good of nature. We should use rainwater and create more parks. That would be nice for people and sensible at the same time. We need to think about pedestrians and cyclists. And remember that we are extremely social individuals. That's why we're under a lot of psychological pressure from the Covid pandemic. It's quite possible that other pandemics will come our way.
We have to learn from this phase, but also think about the time after the crisis and, in any case, create buildings that promote human interaction.
How important is sustainability in this context?
With projects that are not built sustainably, you accept that you will have problems in the future. And when I talk about sustainability, I don't just mean energy, but also flexibility, for example. The pandemic has greatly changed the world of work. We need houses where there is room for home offices without reducing the quality of living. In cities, we need a good mix that allows people to get from work to home and vice versa without long commutes. Without a lot of transportation. That's another thing we should learn from the current situation.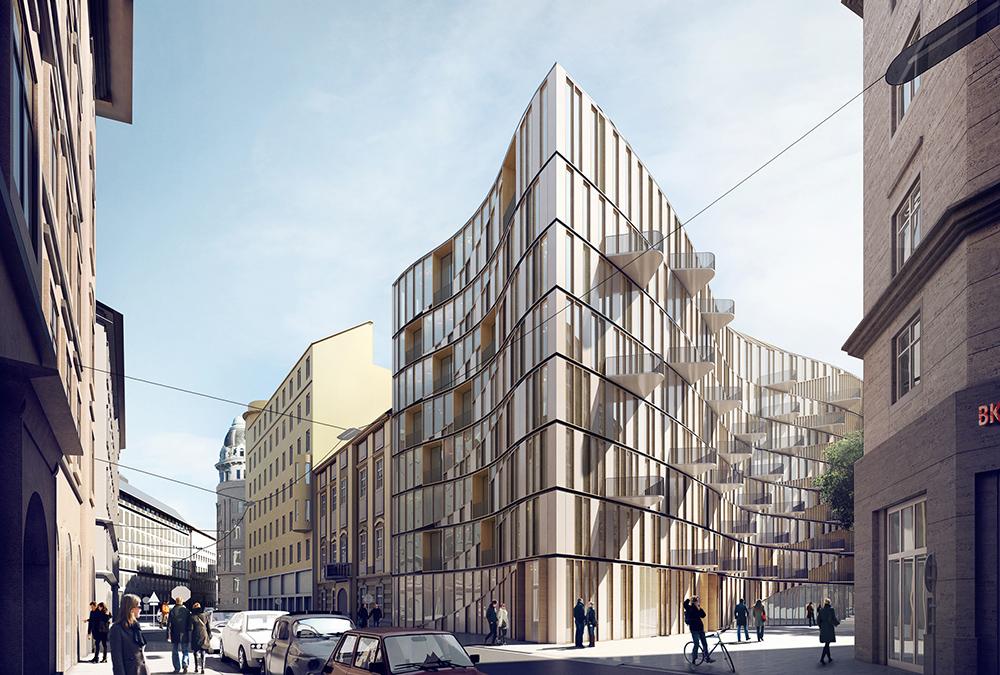 You also completed a building in Vienna's Renngasse in 2019. What is important to consider when building something new in a city like Vienna?
I am very happy with what we have created there. Vienna has many historic buildings. The project in Renngasse honors this fact: the best of all periods, implemented in a modern way. I think you have to immerse yourself in the culture of a city and yet add unexpected things to it that fit in.
Have digitization and Building Information Modeling (BIM) changed your work a lot?
The better the tools, the more extraordinary the buildings. In the case of the Olympic House, for example, the client wanted a design that expressed movement. At the same time, it had to promote the team spirit of the IOC staff and be sustainable. With the help of the new techniques, we were able to incorporate all aspects and still design affordably. Without the digital tools, we probably wouldn't have finished the design by today.
What is the big difference?
Ten or 15 years ago, we would have had to make new drawings all the time. Today, 3XN works with parametric design and can precisely prepare all specific data for the manufacturers. All this saves time, waste and money. It's much easier to collaborate with manufacturers, contractors and clients – and stay within budget. What's more, today I have 140 people working in my office. Fifteen years ago, we would certainly have needed twice as many employees to do what we do now.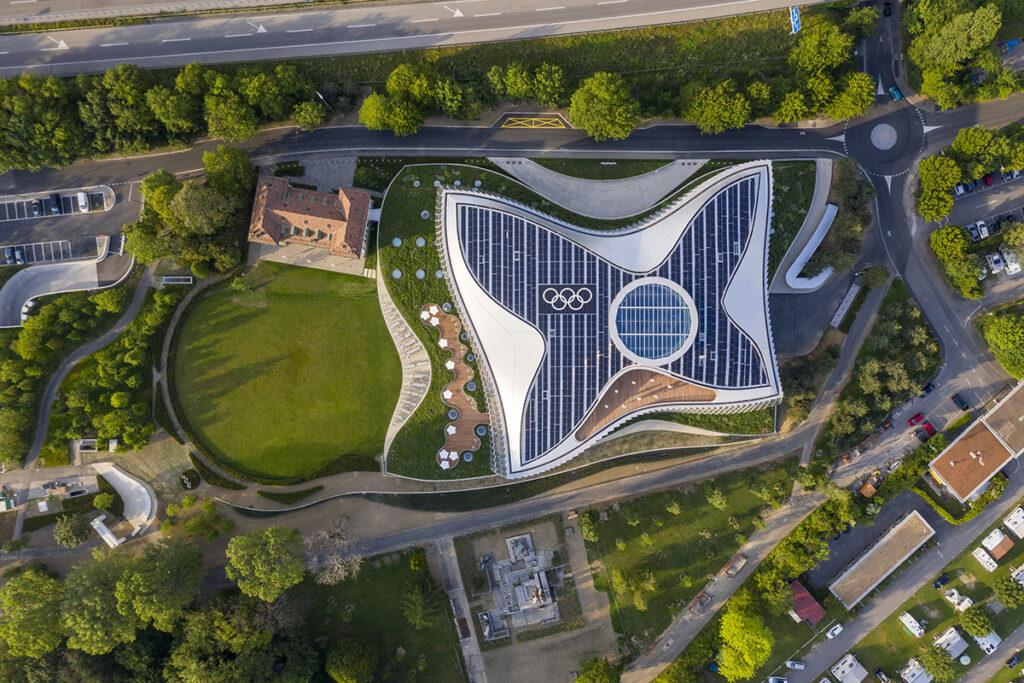 Green building is on everyone's lips. Is enough being done here in the meantime?
I think a lot of fake happens in this regard as well. I think some of the corresponding standards and specifications are not optimal.
Sustainability must be viewed holistically. It is not enough to use sustainable materials. Sustainable buildings must also function.
Especially for the people who then use them. Some building materials, such as wood, are "greener" than others. But it's not just about the material. The fact that – and how – buildings can later be dismantled and recycled also plays a role. So does the size.
So what is to be done?
There are many things you can do to build as sustainably as possible. It's almost like "rocket science" now. Everything has to fit together. We make sure buildings are functional, beautiful and recyclable. You have to create diagrams that show that the building is energy efficient, made of sustainable materials, and more. That's what we do for each competition. For each project, we create a booklet of about 200 pages. Fortunately, we have a good record and win around 50 percent of the competitions we participate in. That's very important because you invest a lot in each project.
3XN has designed impressive office buildings such as CUBE Berlin, "Kvarter 15" and "Olympic House". What does modern office architecture need?
That depends very much on the intended use. Cube Berlin, for example, is used by several companies. As a smart building, it has a kind of "central brain" that helps users find their place in it. Now, during the pandemic, this helps coordinate groups of employees and reduce risks of infection. Unlike the Cube, Olympic House serves one group exclusively – the IOC. Here, interaction and close cooperation are particularly important.
Will new office buildings be smaller than before?
They will be as large as before, although more will be worked from home. What will change will be room layout and spaciousness: More and more flexible space for employees.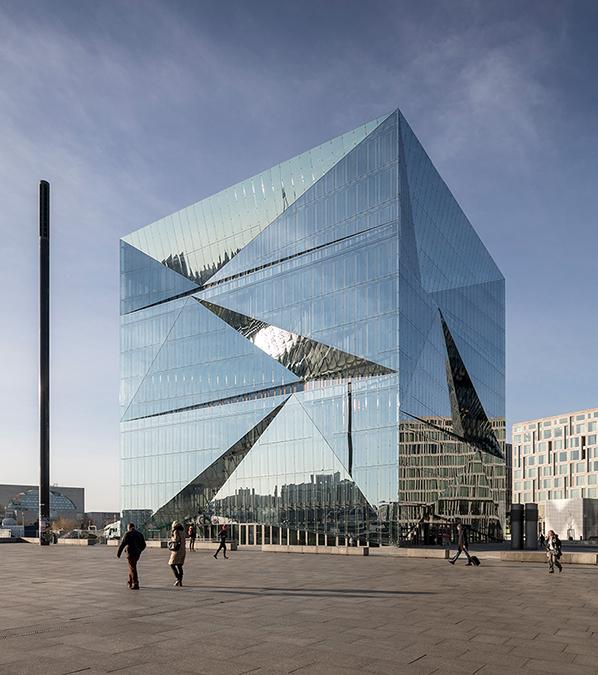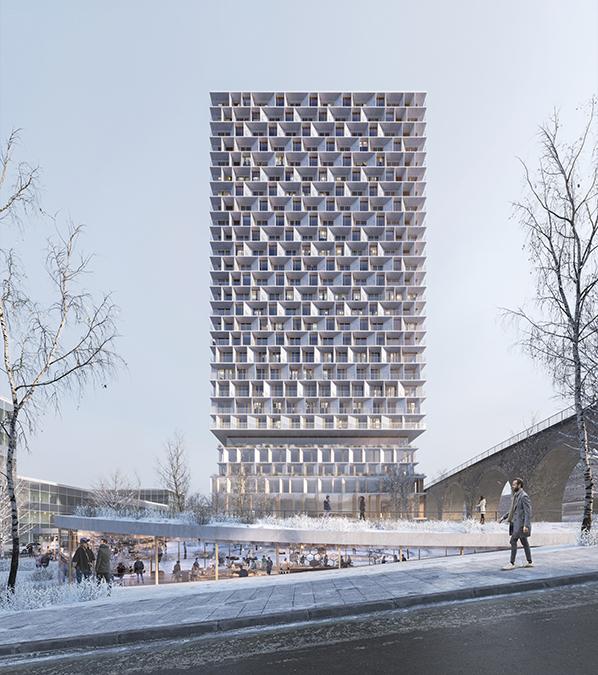 Should new offices be better located on the outskirts or centrally?
The previous tendency to construct office and residential buildings in separate zones is no longer in keeping with the times. The distances between work and home must become as short as possible and easy to travel. That's why it's important to create a good mix. At our company, for example, 90 percent of employees come to work by bicycle. We'll also see more car sharing in the future, so we'll need fewer car parking spaces. In the design of the Fish Market in Sydney, for example, we have already planned for conversion options for the parking spaces.
Keyword "living": The pandemic fuels the desire for a domicile in the countryside. What should people-friendly, environmentally friendly, future-oriented living look like?
I mean, with green residential facilities that offer terraces and outdoor opportunities, all dimensions can be combined.
The important thing is to create a livable environment.
With new traffic strategies and good public transportation. In Paris, for example, attempts are being made to turn the Périphérique into a "clean" street that connects with the city. With e-vehicles and bike lanes. And with "three-dimensional" residential buildings that have terraces, balconies and gardens. I mean, this is the future. Also, more flexibility is becoming important.
In what way?
People are more and more for themselves and there are many single households. Just as we think of co-working, we should also consider co-living. So that you can divide apartments when needs change.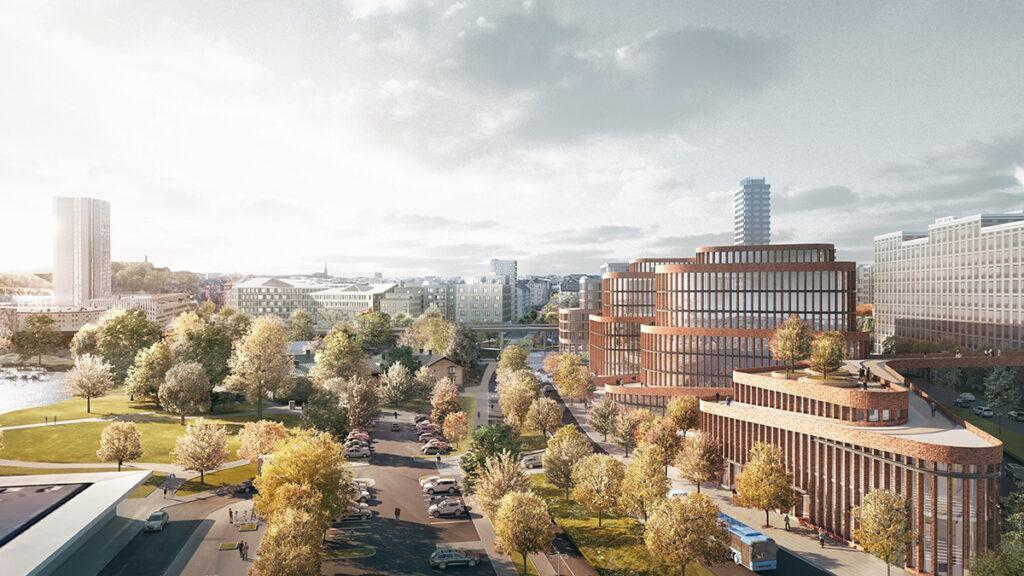 Using the example of the Fish Market in Sydney: How can new projects improve urban quality of life?
The old Fishmarket was like a container that you enter to shop. The new one is a public meeting place that has a lot to offer. And it does so for the entire neighborhood. People will not only shop there, but enjoy, meet friends and experience culture. There will be concerts on the large stairways. The new Fish Market is open under its large roof, which collects solar energy and rainwater.
It's like with any of our projects: We want to do more than the briefings ask. More than has already been considered.
How do you assess the comeback of "old" materials such as wood and brick?
Bricks have always existed. But we see this material differently today and no longer simply build "blocks" with it. Brick construction is very sustainable and can last for centuries. Wood is also a sustainable material that can be used to build very well and also high and where prefabrication automatically comes into play. That's a joy.
So timber construction has a future?
Yes. We have just won a competition in Lausanne for a 21-story building made of wood. Our own office building is also a 250-year-old wooden building with a very pleasant indoor climate and ambience.
Wooden buildings have a much nicer energy than those made of concrete. You will see much more wooden buildings in the future.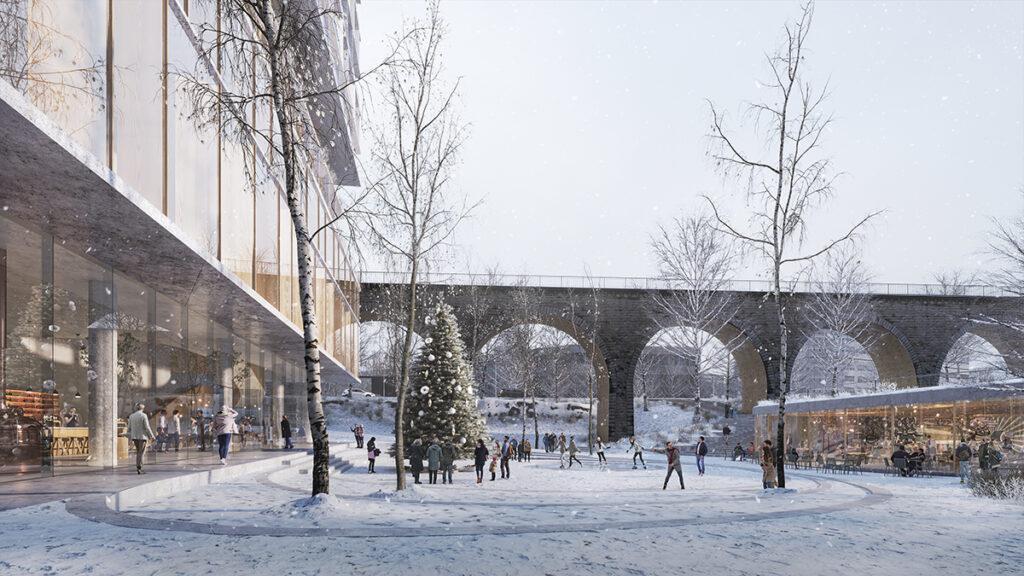 Has it become easier to find investors for sustainable projects in recent years?
Too many developers still think first and foremost about costs. Then it's "do it the way we're used to". That is, with concrete boxes. What we need are more ambitious clients who think about the future and are not afraid to invest five to ten percent more. Because this extra investment pays off. I think that this can generate around 15 or 20 percent more profit when selling. So the risk of investing a little more in architecture is worth it, and you can create more interesting buildings.
The number of developers who are aware of this is increasing. After all, they are investing in the future at the same time. Because sustainability is not just an issue for the short term, but will remain so in the long term. Soon, it will be much harder to sell something that is not sustainable.
Even where the housing market is concerned?
Yes. I'm currently looking for an apartment for my daughter myself, and I've noticed that for high-quality properties with a small garden or terrace, people are more than willing to stretch their own budgets. So it's short-sighted to think only about the cost of construction. But it's also up to the city in each case to evaluate what gets built. And it's up to the committees to decide what suits the location and has the desired quality.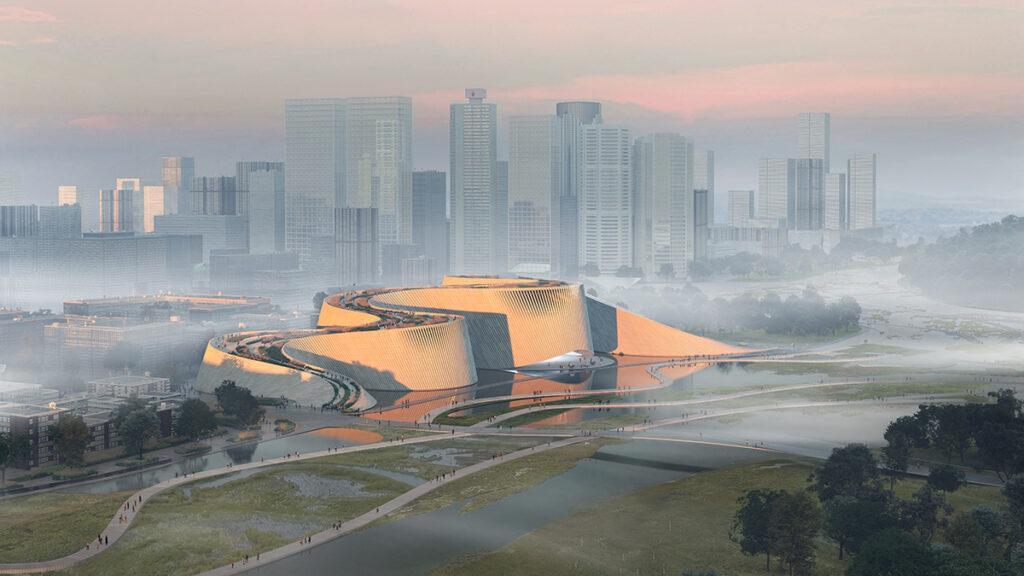 Spectacular large-scale projects such as the Natural History Museum in Shenzhen, which your studio designed, are apparently currently being realized mainly in Asia…
This is true and has several reasons. In China, museums like the ones we have in Europe are still a novelty. Huge museum complexes are built there with the aim of promoting education. We also use our museums for this purpose, but not nearly as extensively. The museum in Shenzhen is huge, covering 100,000 square meters. And Shenzhen is a fast-growing city. Such cultural projects also serve to increase the self-confidence of the population by proudly showing the whole world what they have achieved.
Are such orders particularly demanding?
It is a very nice task. The disadvantage is that everything should be finished preferably "yesterday". The time pressure is enormous. And the different time zones make the necessary meetings difficult. Also the expectations are very high. It's not easy, but of course we hope to be able to maintain the design quality we are aiming for anyway.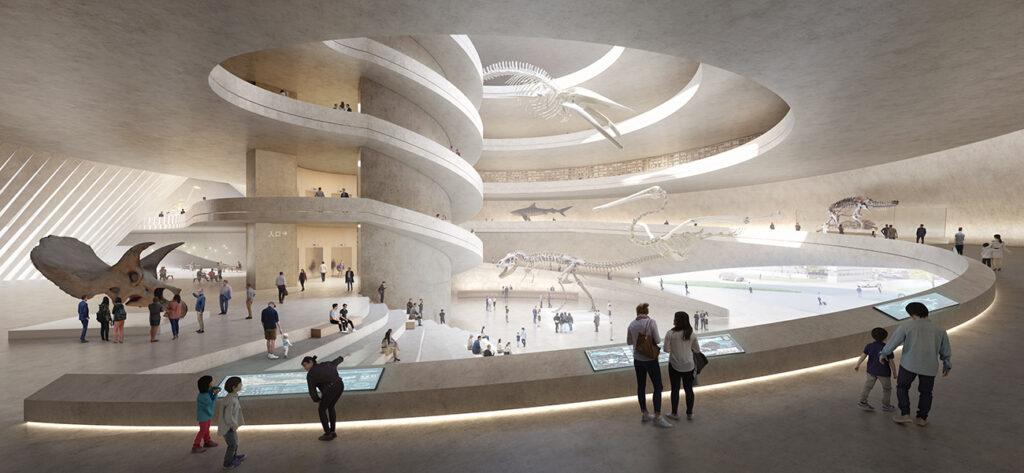 What should developers, builders and investors pay particular attention to when commissioning new projects?
They should think about the long-term investment. It is worth to announce competitions, because then every participant tries everything to present the best design. Whereas I think developers should pay for the designs brought to the contest. After all, these serve the purpose of quality. Everything new is a point of reference for the future. So it makes sense to approach new projects ambitiously and keep in mind that extra effort also brings extra profit. If the architect has more ambition than the client, it will lead to nothing.
Which 3XN projects are you particularly proud of?
Oh, it's like I have to choose between my kids. I like them all. Each one for something different. What I can say about that is:
The most current project is always my favorite. Because with it we create something new again.
At the moment it's the museum in Shenzhen, the Fish Market and the Quay Quarter Tower behind the Sydney Opera House, which we are designing as a vertical village. All of our projects create a destination. When you travel to Sydney, they will visit the Opera House, the Waterfront – and the Fish Market.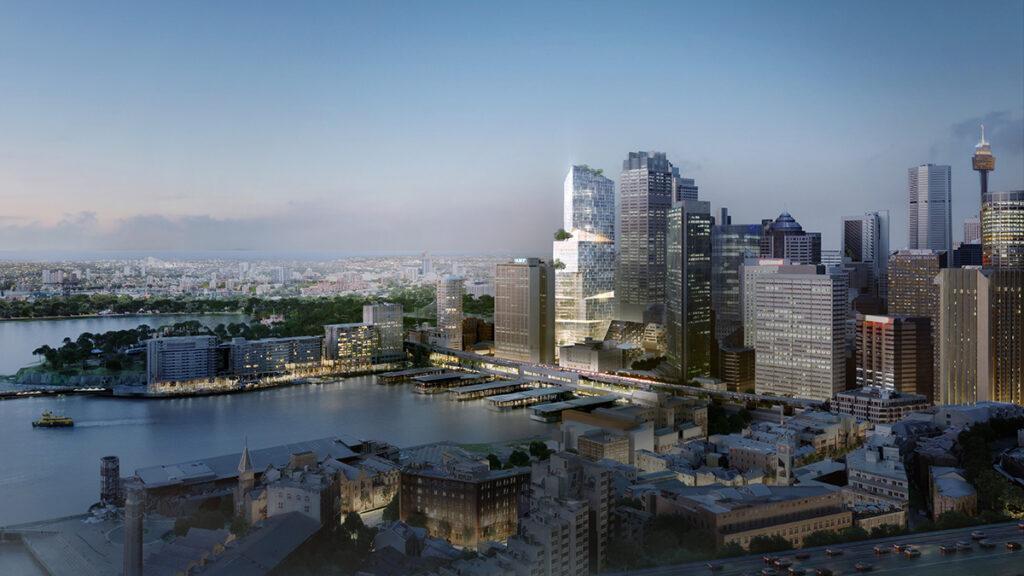 Away from your own work: Which current architectural projects do you find particularly exciting?
Tough question! In any case, buildings that give something back in a beautiful way. Like we want to do with our "Reinvent Paris" proposal, which shows how much urban quality of life is feasible with recyclable materials and modern technology. What I would like to take a closer look at is, for example, "Mille Arbres" in Paris. Or the new headquarters of Springer Verlag in Berlin, because it's exciting to see buildings that encourage people to interact.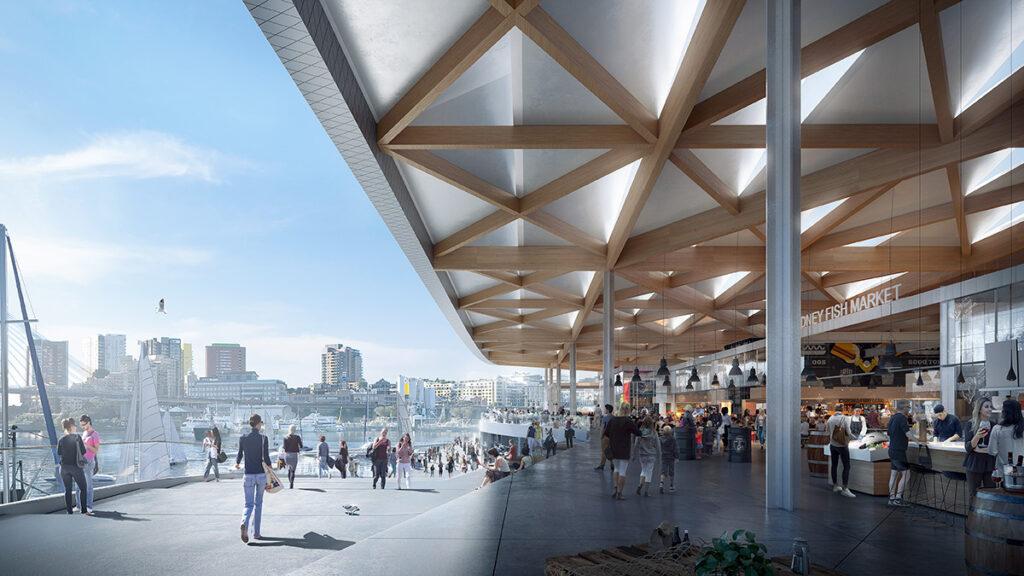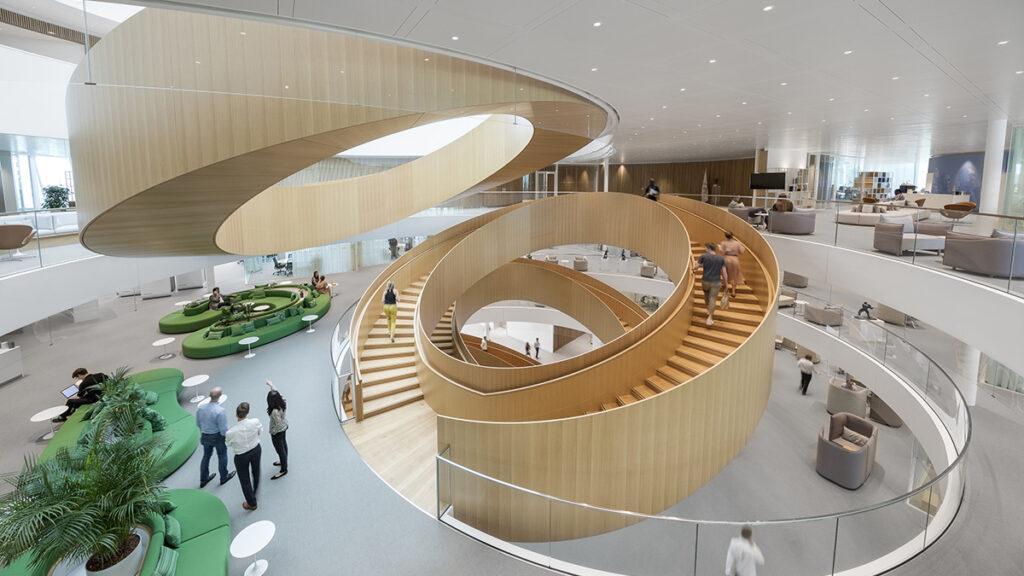 Sensational new buildings are also being built in the USA. Is it easier to work there or in Europe?
There are cultural differences. Even within Europe. However, in Europe you have better opportunities to implement top design because you can find the appropriate manufacturers here. In the USA, there is a kind of uniform idea of what can be realized. I don't think a project like the Olympic House would have been possible in the U.S. because it's too advanced.
I'd love to do exciting buildings in the U.S., although it's difficult. Think, for example, of Thomas Heatherwick's "The Vessel" in Manhattan's Hudson Yards: That was prefabricated in Italy and brought to New York.
What advice do you have for students who would like to become successful architects?
Be curious and work hard. I myself am tremendously curious! That is what moves you forward. If you are no longer curious, you are no longer a good architect.
So, always stay curious about everything that can be done and what needs to be done.
---


---
Interview: Elisabeth Schneyder
Images: 3XN online, Lasse Martinussen, Adam Mørk