Share.Food by Form & Seek.
Ceramic tableware challenging a new dining etiquette
Share.Food is a ceramic tableware series thinking through the dining etiquette of the 21st century. The designer focused on the best way of sharing food and created plates and cups providing the users the option of opening their plates to others.
Due to the angled objects, it is a balancing game around a dining table.
The aim is to encourage people to share their food and open their plates to others to initiate conversation.
Share.Food Designer Bilge Nur Saltik believes that sharing will encourage communication between people.
---
About
Year: 2013
Material: Ceramic
Measurements:
Mug: h 12 cm, d 7 cm
Bowl: h 5 cm, d 12 cm
Weight: 3 kg
Category: Product Design
Designer: Form&Seek – contact per email or phone +1 313 356 6404
Producer: Form&Seek
Joined WWTC: 2019
Purchase
Buy online at Form&Seek here
Price in € (incl. Tax): 20,- (Status Spring 2019)
---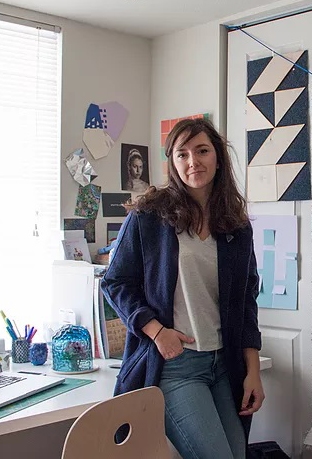 Studio Bilge Nur Saltik
Turkish-born Nur's practice, Studio Bilge Nur Saltik was established in 2013, shortly after receiving her master's degree in Product Design from the Royal College of Art in London.  Her intent is to incorporate culture with contemporary design. Pairing the old with the new, she works with traditional craftsmen–tapping into their age-old techniques and knowledge–and introduces them to new materials and fabrication processes.
---
Detroit