Tom Wenzl, aka Wenzo, a bodywork specialist and paintwork technician, started his artistic career in a small basement studio. The trained metalworker told himself to stick to what he knows, and elevated his tasteful craft to the level of art.
Then, around seven years ago, he started painting full time – pop art was his chosen genre. Artistically, he is now at home between Monaco and California, and has also created pieces for Arnold Schwarzenegger. "Trust yourself and your passion; be honest and correct," is one of his sayings. We asked him what makes his pop art pieces so distinctive, where he gets his inspiration from, what his favourite piece is and how long the creative process takes before the finished work can been seen by the (art) world.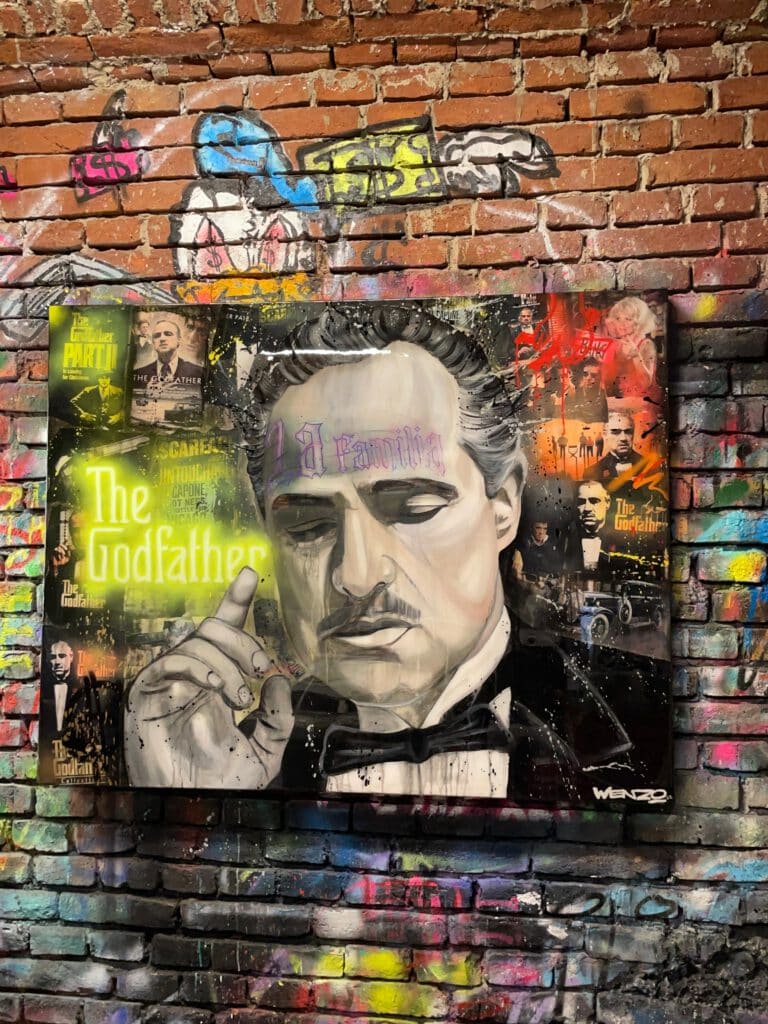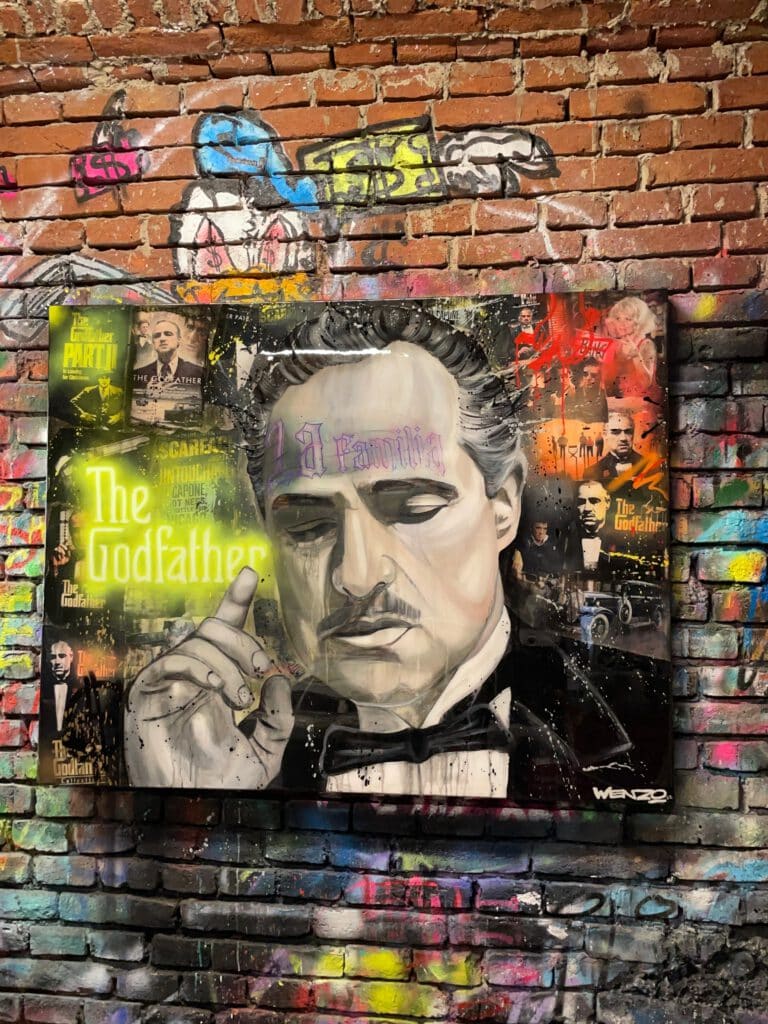 Tom, tell us a little about yourself: how did you get into this form of art?
When I was younger, I often used to travel from my home town of Judenburg to Tarvisio. I was always captivated by the bustling markets and the vivacity of the place, and I was especially taken with these bold leather jackets. But I didn't want a black one, I wanted a bright blue one instead, which at the time was only available in the women's section. Of course, I wouldn't buy something like that these days, but it just shows the weakness I had for loud colours back then.
I then trained as a bodywork technician and was soon spraying my mopeds and Vespas in bright colours like purple, pearl, pink and neon colours. Several years later, I was in Miami and walked past a gallery – where I had my first real encounter with pop art! The images in there were garish and brightly coloured, depicting Karl Lagerfeld or Marilyn Monroe. From that point on, I've always been fascinated by galleries.
All the more considering I was working for a company at the time that was working intensively and professionally with graphics and Photoshop. I desperately wanted to "recreate" an intriguing image, so I asked if I could take a photo. When I got home, with the photo for inspiration, I immediately put together an art collage, used it as a background and at the end, I coated the whole image.
That's how it all started, and my experiments were actually an immediate hit.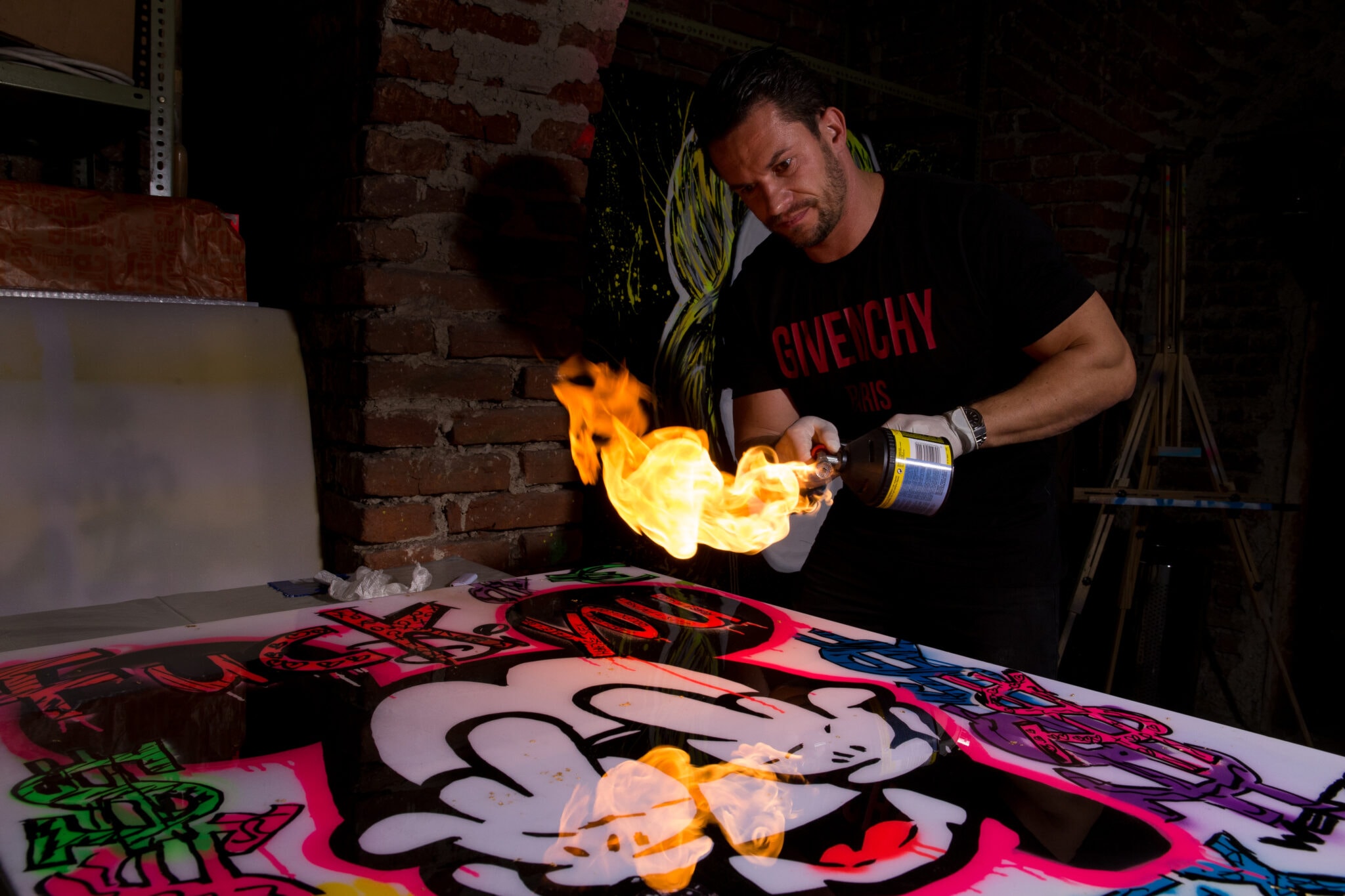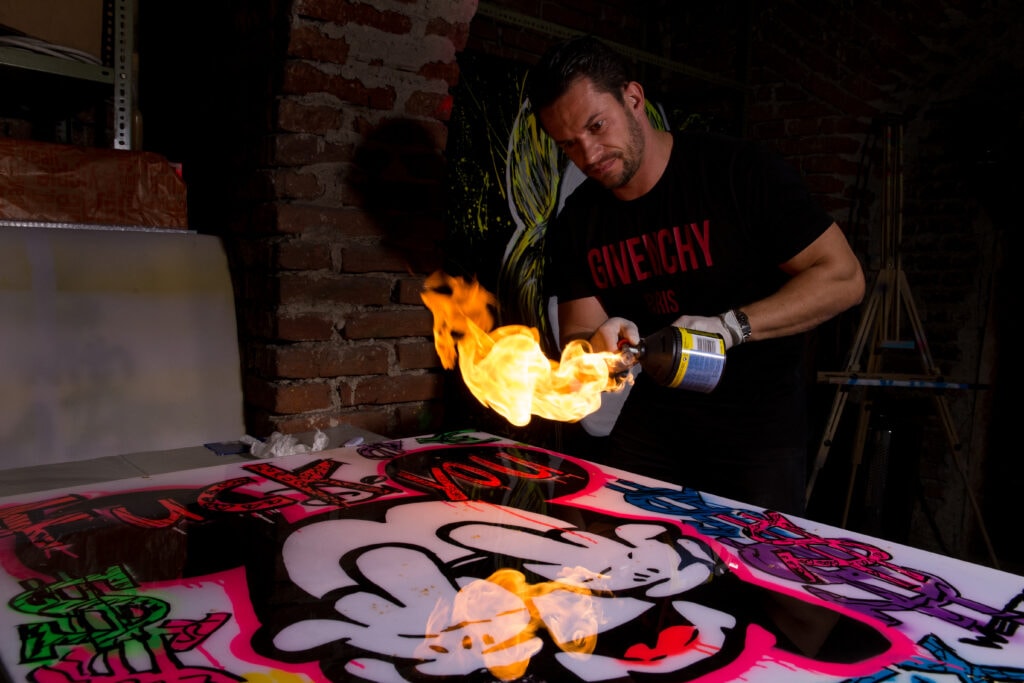 What or who are you inspired by?
I love any environment with creative colours and elements. I've also experimented with that many times over. And I got over the concern or anxiety that I can't paint "properly" when I had the opportunity to draw Dominic Thiem at a live event and it was received really positively.
I then tried more and more frequently to creatively embellish common objects with a different vibe and additional elements, mostly using new techniques – digital printing, spray painting, acrylic and glazing. Actually, as the "pop art kid", as I was known, it was my wish to "import" a bit of California and a bit of New York to Austria. There's a hint of Andy Warhol in there, plus Mr Brainwash, genius French pop art and street artist Thierry Guetta, and Banksy, the unmatched British street artist.
I like things that are expressive, sometimes even loud, jarring and eccentric. Images like these in particular aren't just there to be looked at, their main purpose is to inspire. It's not by chance that they attract so many fans worldwide.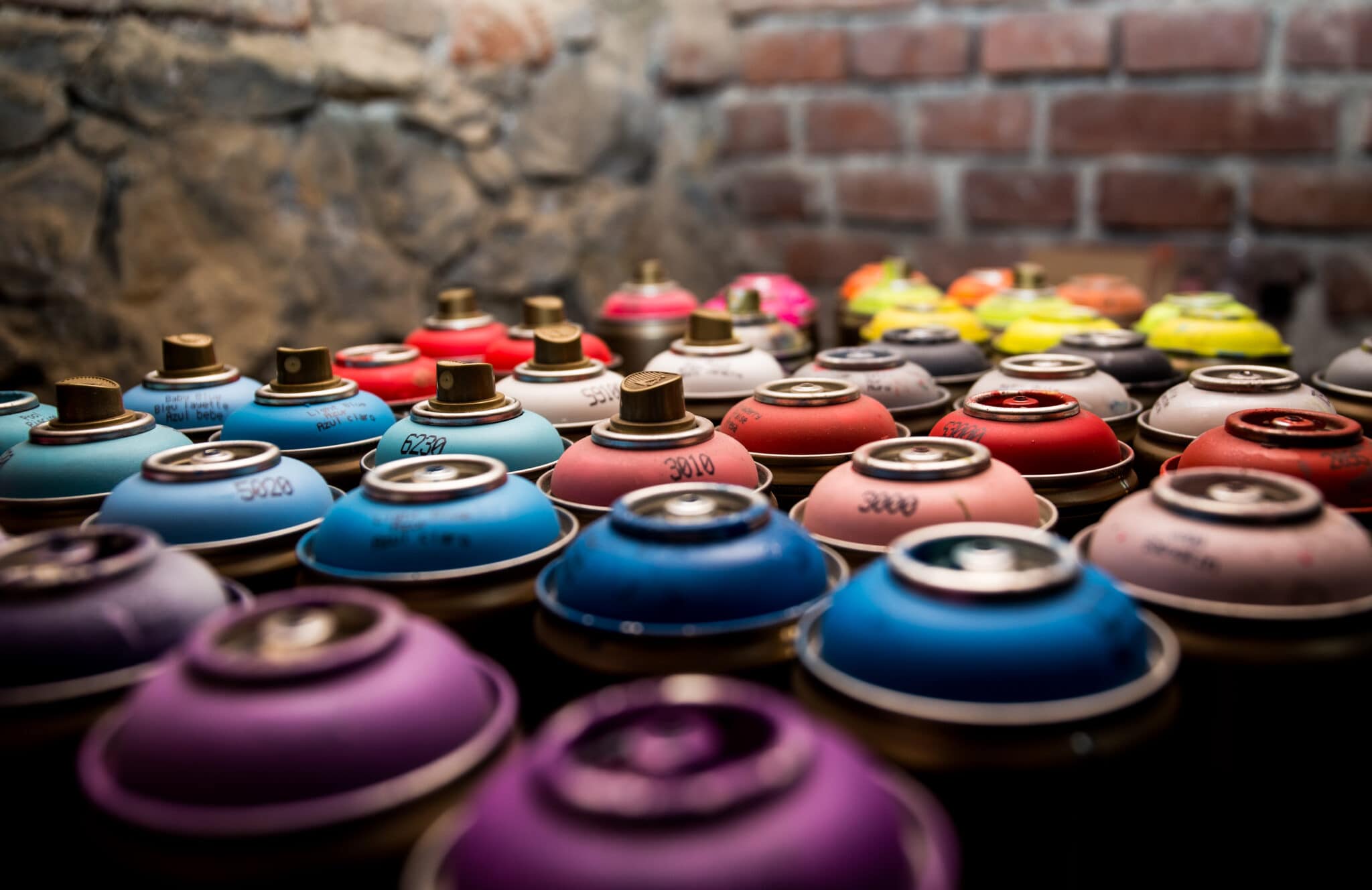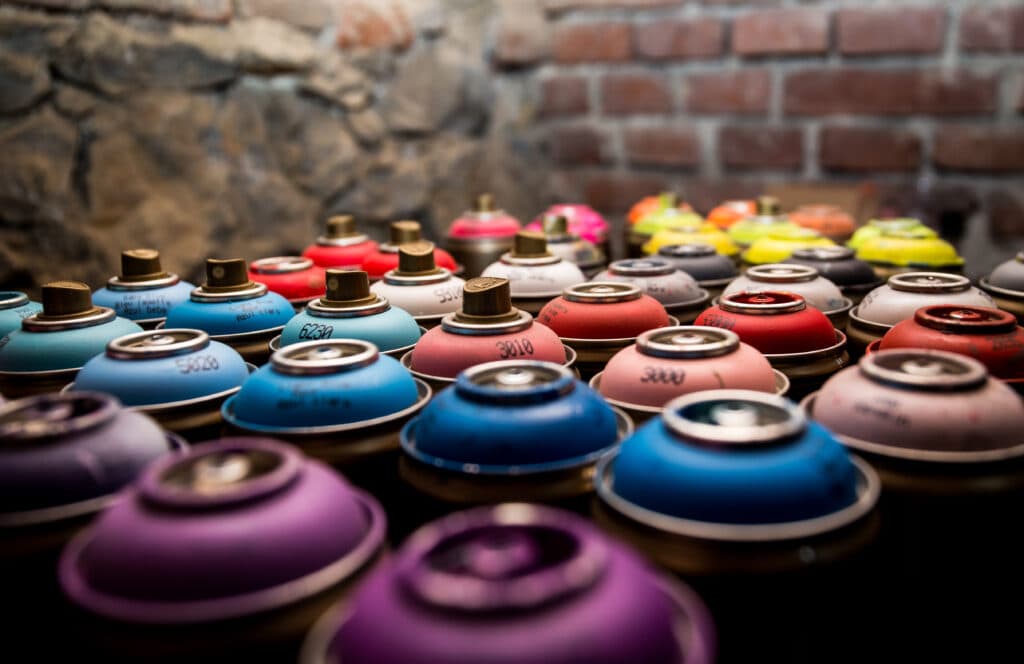 Which techniques do you use for your images?
I used to mainly use graphics, digital printing and collages. Now, I use brushes and spray paints, and I usually collage the background around the image. At the end, everything is coated so that the surface looks like a sheet of glass, but is also UV resistant.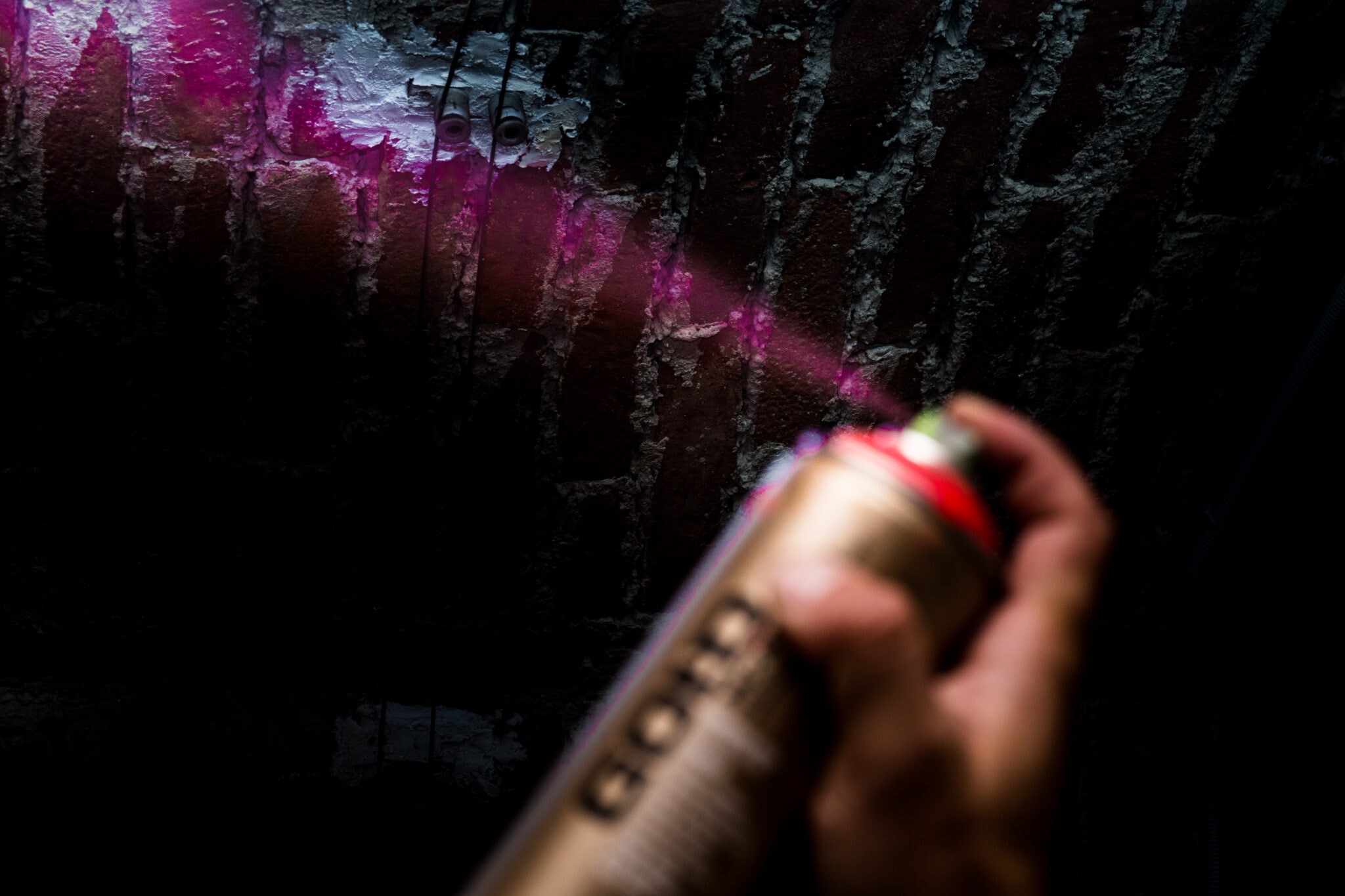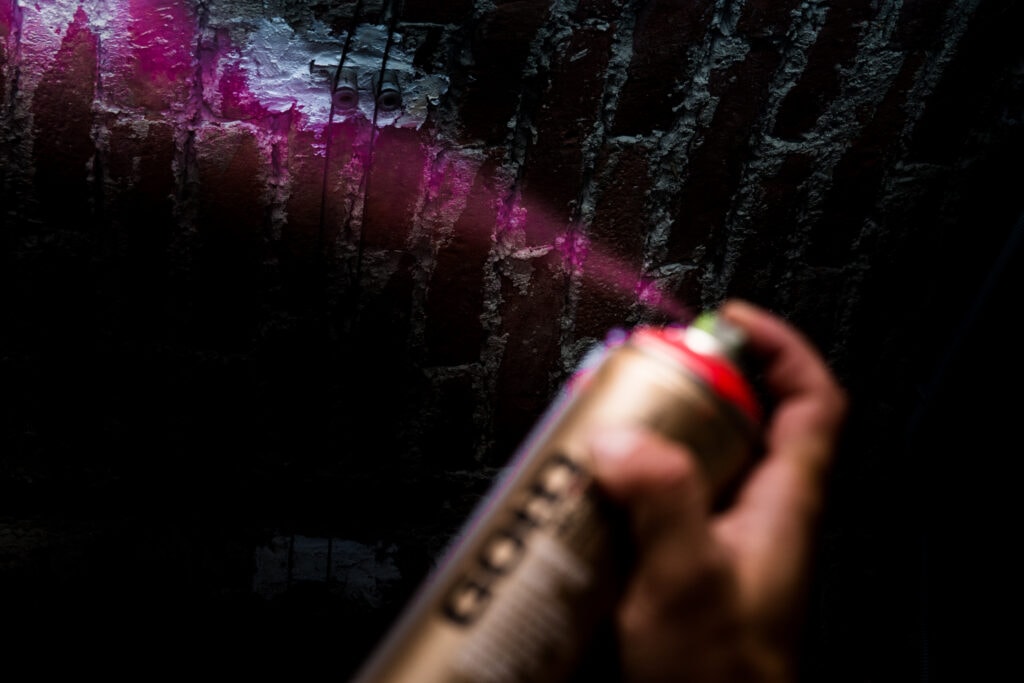 How long does that process take?
It can take anywhere between two days and two weeks – it really depends on what I'm doing, and mostly on when the famous wow moment happens, when I know that I've finished the image. The coating then normally takes another two to three days.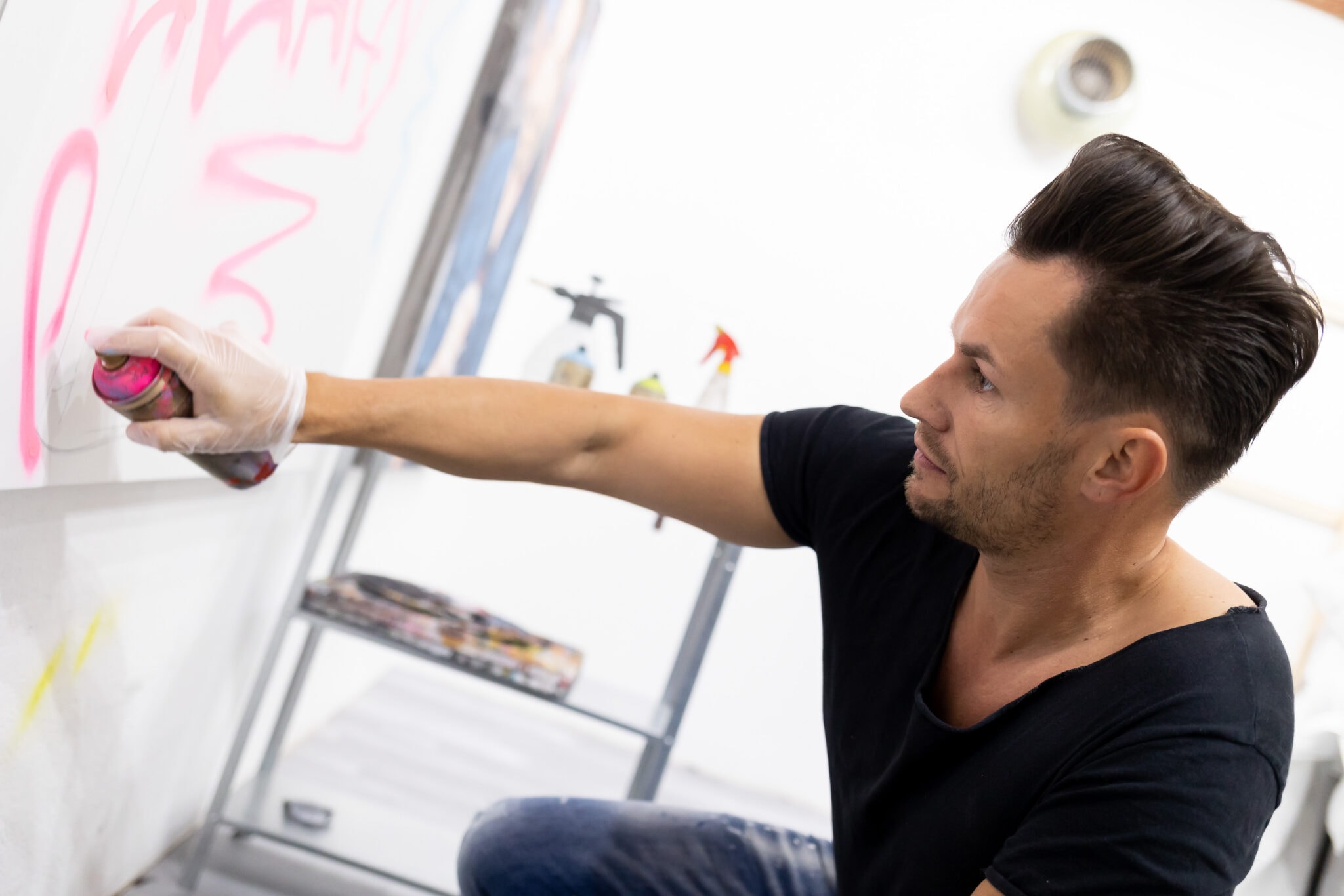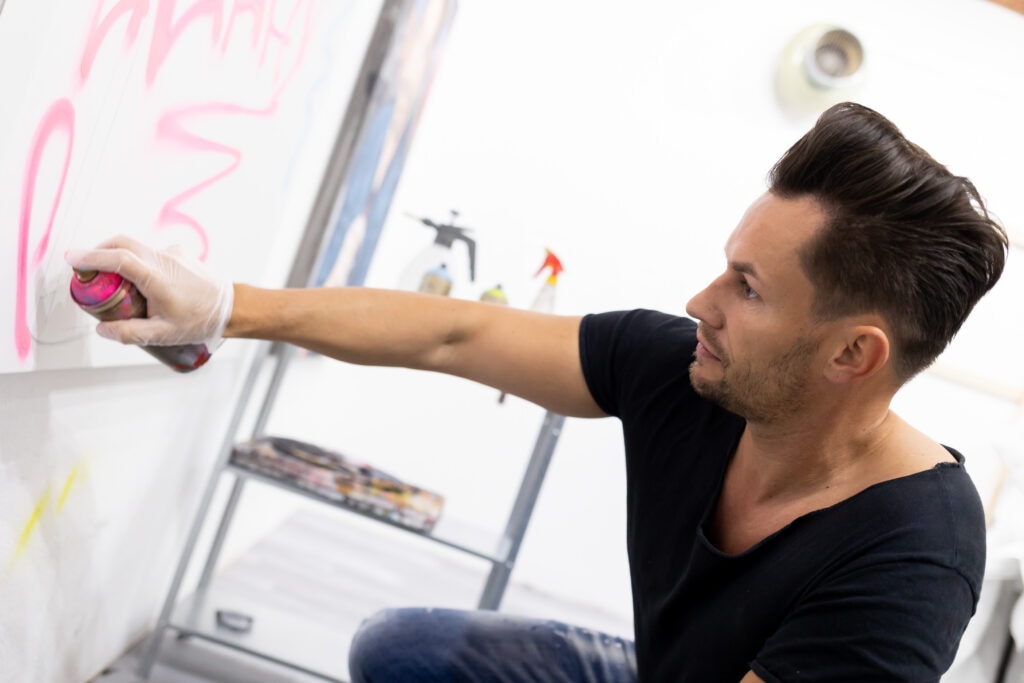 What is your favourite piece of art?
At the beginning, there was always a piece that I'd grown particularly fond of. It would hang in my home for a while and I never wanted to sell it. But at some point, I stopped thinking like that because there was always something new and creative that came after it. But there are also artworks that have a human story attached to them, like if there's been an opportunity to collaborate with celebrities – like Arnold Schwarzenegger, or Dominic Thiem at the Tennis Open at the Wiener Stadthalle in 2019, among others.
These pieces include any images that were created for the Licht ins Dunkel charity event, which were inspired by Arnie's phrase "When you take something, you have to give back". They're all really special to me – not because of the images themselves but because of the story behind them and what they represent.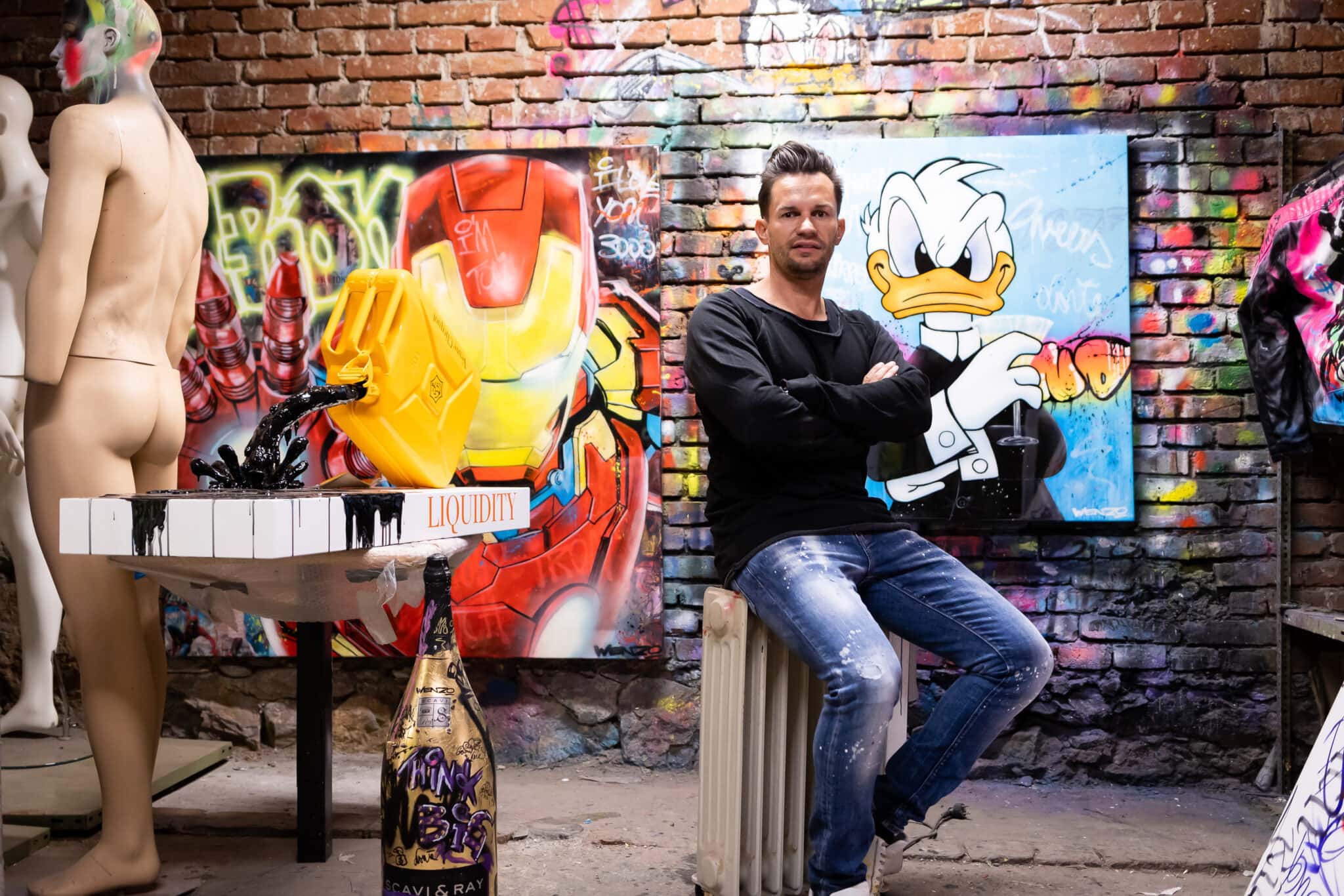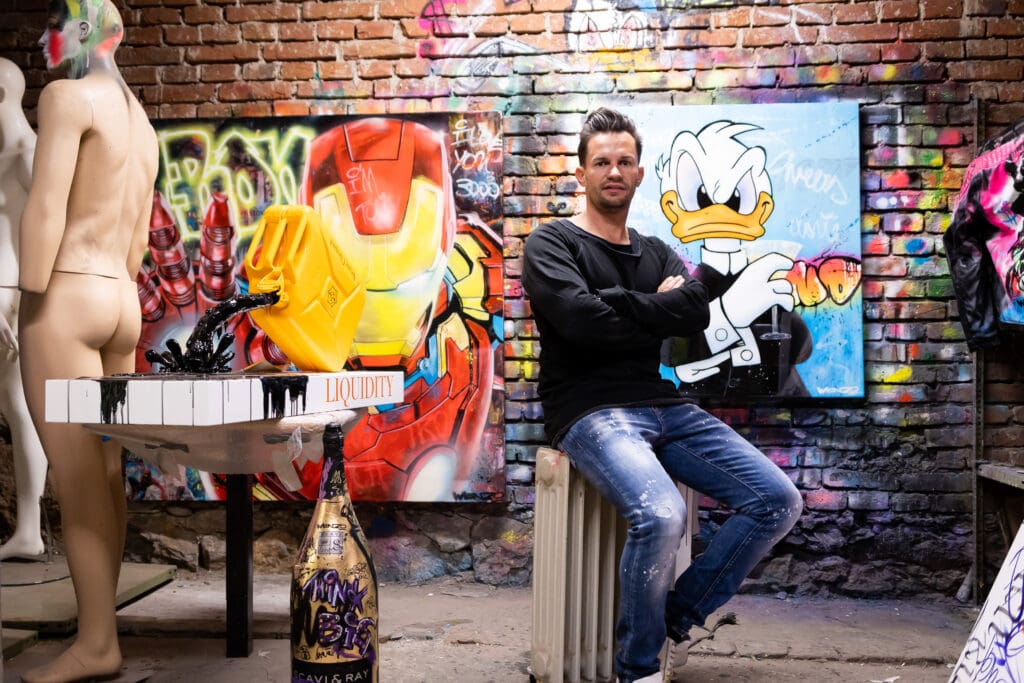 What are you looking forward to this year?
There are some more exhibitions scheduled, mostly in Switzerland and nearby regions. I currently have exhibitions planned in Zug in Switzerland, at Schloss Gamlitz in southern Styria and at Schloss St. Martin in Graz. There might also be something exciting happening in Leogang at the Puradies hotel quite soon! We'll have to wait and see…