WALLYGASTEIN, Text: Nina Prehofer
Snow-covered peaks, the sun on your face, wearing just the right outfit – in the popular Austrian winter resort of Bad Gastein, the right look is also required off the piste.
WA L LY
Straubinger Platz 1,
Mon–Fri 12.00–17.00, Sat 10.00–14.00
Appointments also available on request
A lengthy visit to Bettina Schuh's boutique fashion store WALLYGASTEIN on Straubinger Platz, right next to the waterfall, is not to be missed when in Bad Gastein. These sacred rooms have seen famous fashion designer Fred Adlmüller at work, and thanks to careful owners, it is still possible to admire the wood panelling he designed as it was back then. With a sense of style and flair, Bettina Schuh has added her own contemporary twist.
In her boutique you will find a stylishly confident selection of young labels from Scandinavia, Berlin and Austria, from InWear to Luisa Cerano, from Veja and Beck Söndergaard to Lena Hoschek and friendly hunting. Plus, you can discover the cosiest cashmere from NOT SHY. The shopping experience at Bettina Schuh's is never too short, as not only does she provide professional advice, she also engages in great conversation.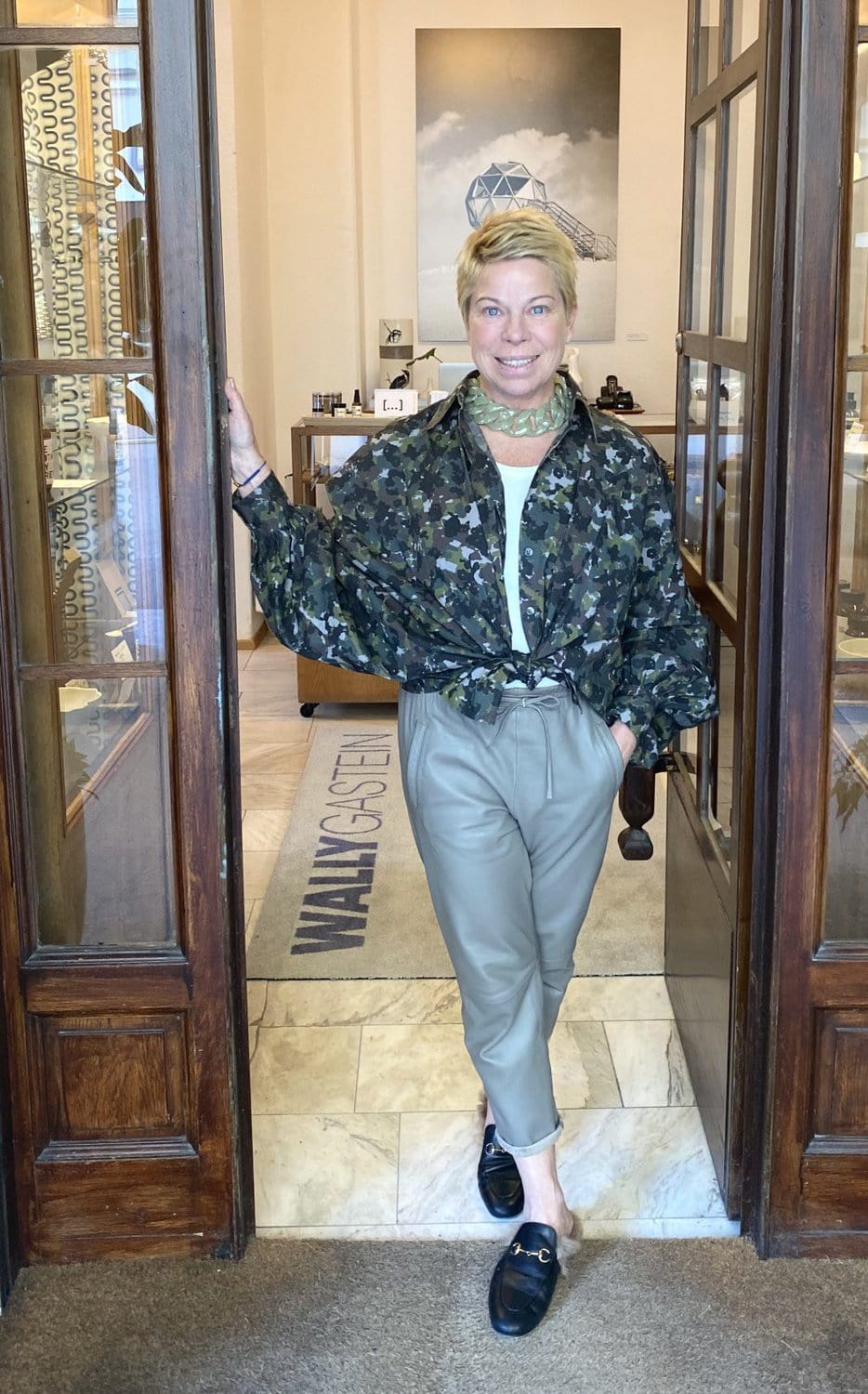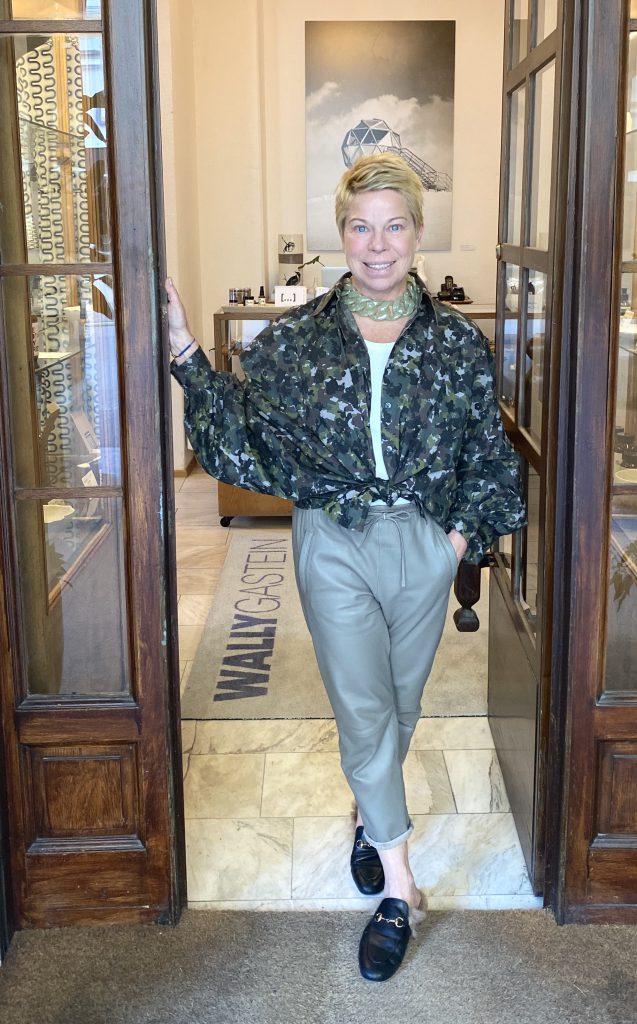 Leather is a real megatrend this season. It's best in warm earthy tones like camel and caramel, and it's really hot for an oversized shirt.

Bettina Schuh,
owner of the WALLY fashion boutique
wallybadgastein.com
Fashion photos provided by: © InWear / Boutique und Porträt: © WALLYGASTEIN / Bad Gastein Landschaft: © REGINA Hotel