WEBER+WEBER wins star photographer Emilio Tini for a provocative, controversial interpretation of the slow fashion brand. The focus is on silver-age model Eveline Hall and perfumer Mustafa Moneir, two extraordinary personalities.
Emilio Tini's work for brands like Brunello Cucinelli, Dolce & Gabbana, Gianfranco Ferré and many more is outstanding. The Italian convinces with a clear, unmistakable photographic style that turns the personalities in front of his camera into icons. Legendary photographers such as Richard Avedon or Helmut Newton are the inspiration of Tinis, who was born in Umbria and now lives in Milan and is considered one of the rising stars of international fashion photography. Publications in international magazines such as Vogue Italia, GQ or Les Hommes as well as a broad portfolio as a videographer and artist round off the photographer's impressive CV. His work is that of a universal talent: he publishes illustrated books just as he cultivates his photo projects – the Pornromantic series is just one of them.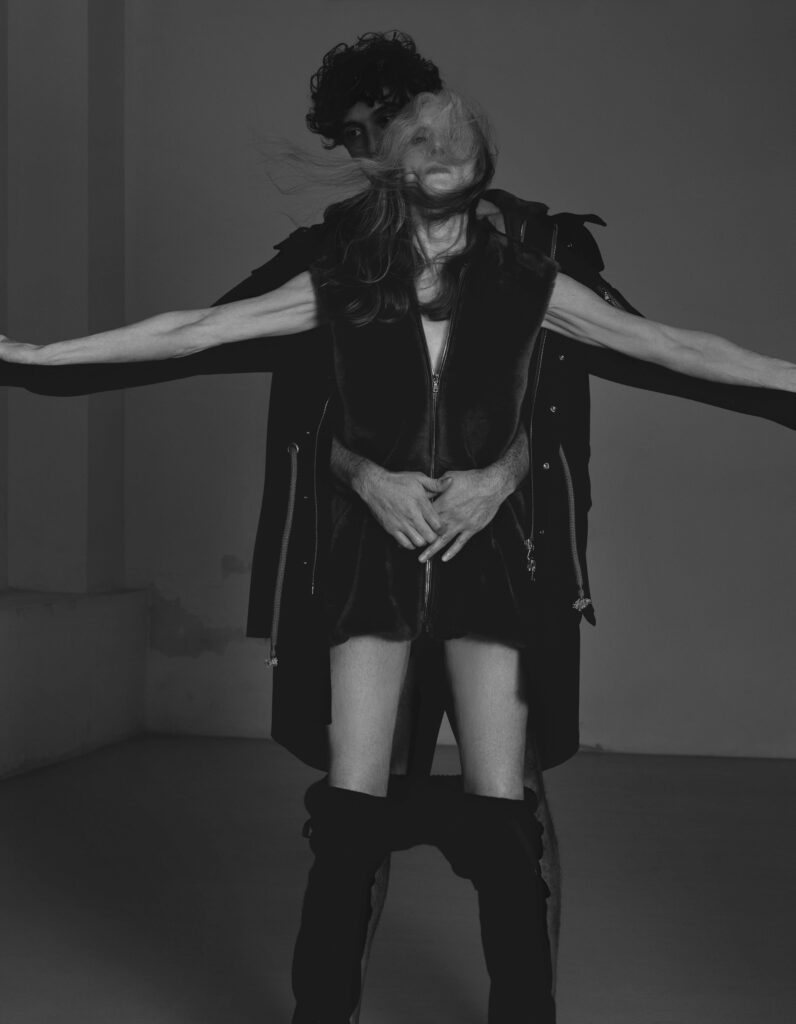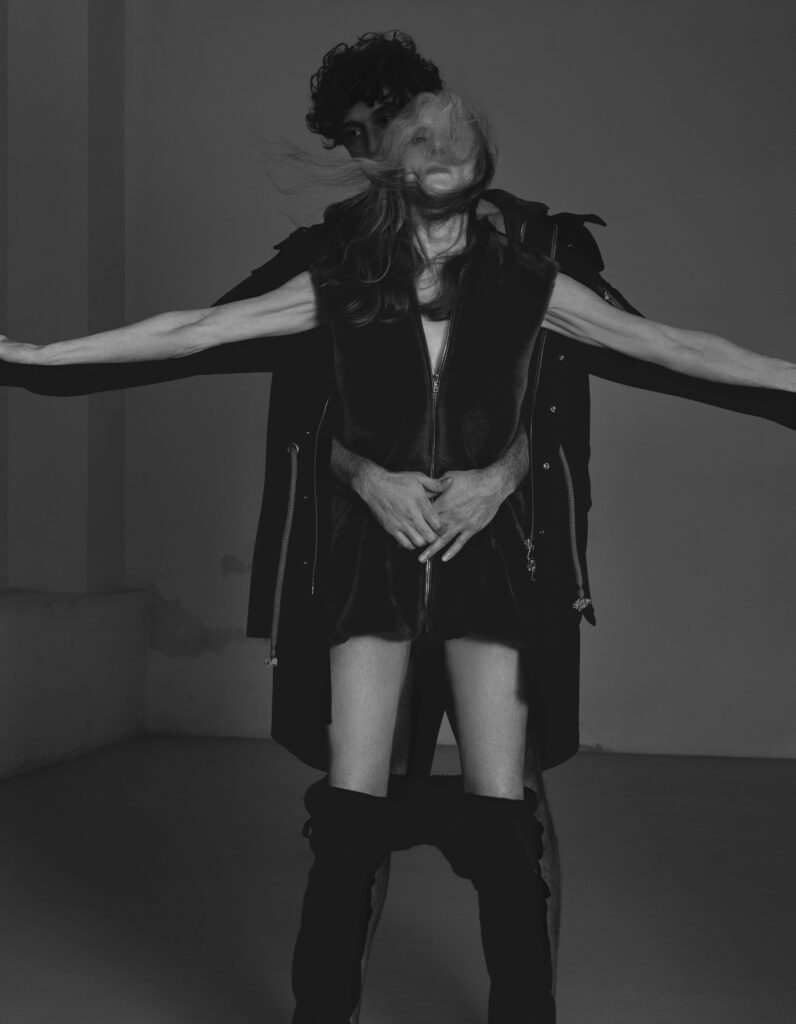 With WEBER+WEBER, Emilio Tini is connected by his long friendship with Christian Weber; the two share a common idea of aesthetics. "We follow each other and have grown and become more successful at the same time, so I am all the more pleased that he still takes the time and leisure to shoot a campaign for a slow fashion brand from Austria," says Christian Weber, founder and designer at WEBER+WEBER.
For the shoot, which heralds autumn at WEBER+WEBER, the two creatives have brought together an exceptional cast: Silver Age model Eveline Hall is far more than just a face. The German actress, singer, ballet dancer is always a surprise in an interdisciplinary way. Born in 1945, she is in demand internationally and meanwhile very selective about which assignments she still accepts. Her male counterpart, Mustafa Moneir, also has character: as a perfumer, he lives in Switzerland and only returns to his former profession as a model for special clients. For today he has made another passion his livelihood: with his Geneva and Cairo-based MNR Studio, he creates fragrances for hotels, restaurants, brands and artists. 
The energy of the two in front of the camera is palpable: Eveline and Mustafa interact naturally, implementing Emilio Tini's strong image ideas with emotional depth. This is a decisive factor, especially in the Pietá pose, towards which the suspense of the shoot is working.
In the campaign video, both protagonists open up and make their connection to WEBER+WEBER clear with personal statements.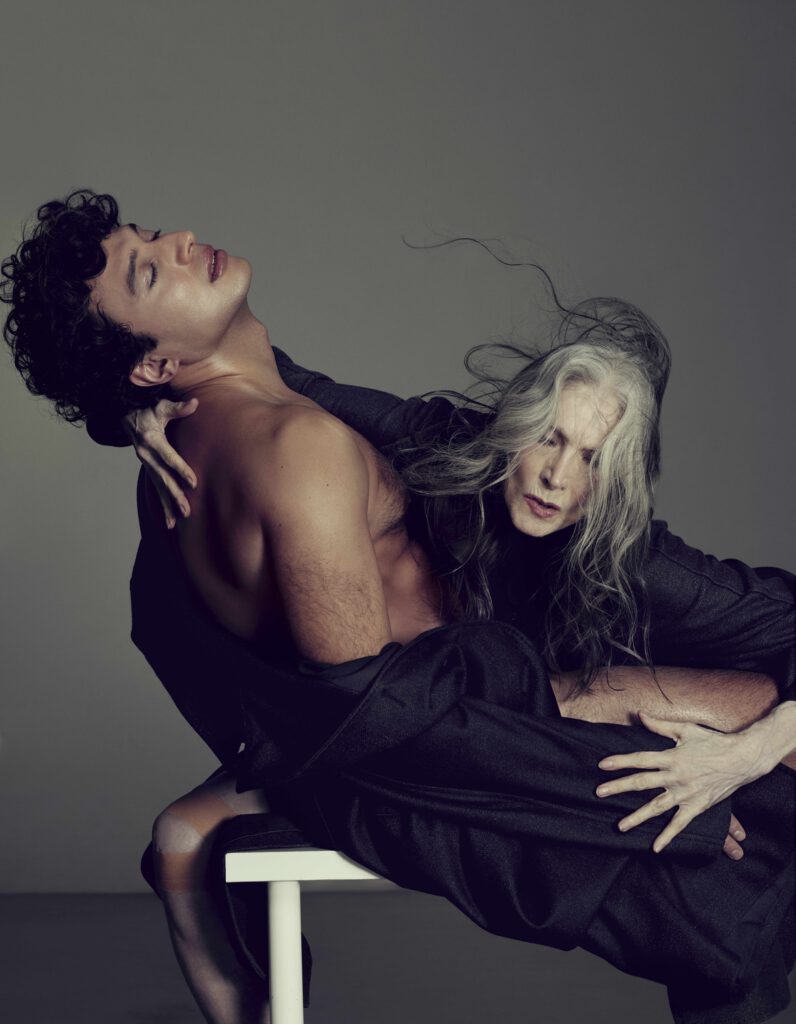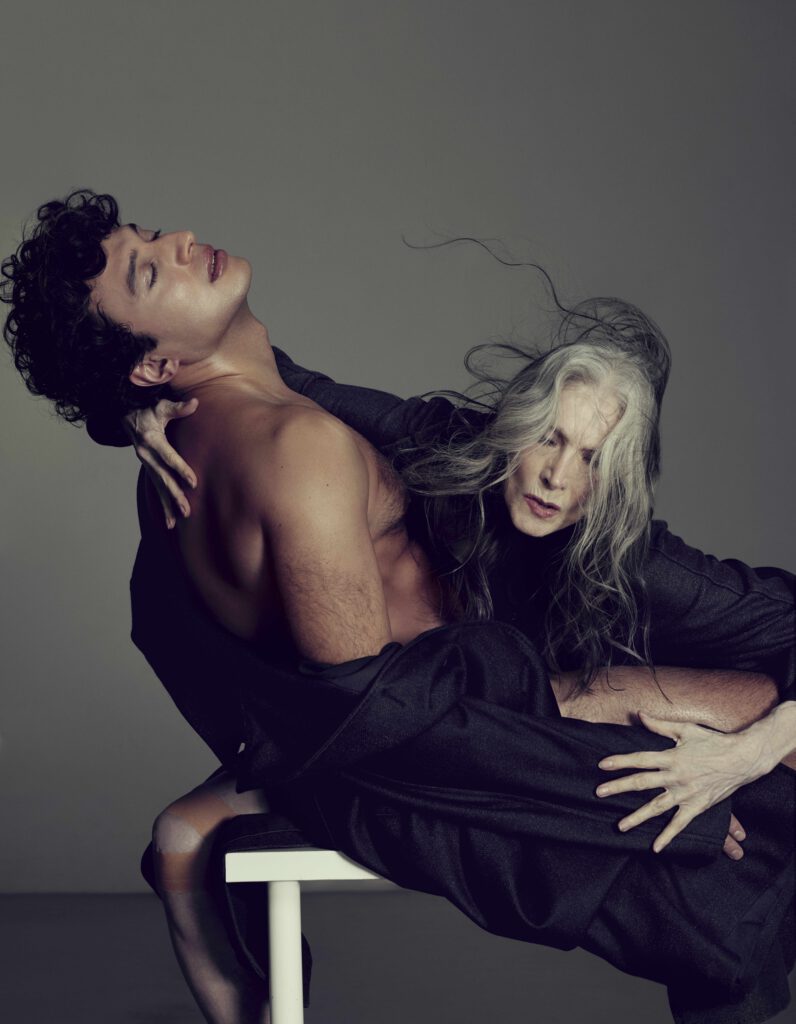 About Weber + Weber
Founded in 2015 by Christian and Manuel Weber, the fashion label Weber + Weber embodies the antithesis of fast fashion. Slow fashion stands for high-quality and durable pieces, made in traditional Italian and Viennese men's tailoring. Precise lines and elaborate material processing make each piece a long-lasting fashion statement. Selected producers and trading partners as well as a fair treatment of the environment complete the thoughtful corporate philosophy. Weber + Weber is available at more than 160 selected multi-brand stores in Germany, Austria, Switzerland and Italy. The distribution of the brand is the responsibility of the Schwarte agency for Germany and MPH for Switzerland.