"The aura of value"
Products are created in companies, values in the mind.
80 Strategies
Mario Pricken has carefully analysed more than 300 products, objects and events over their entire life cycle to reveal for the first time in his new book those patterns that make things particularly valuable. In the process, he identified 80 parameters that can be found, for example, in the biographies of valuable cars, watches, luxury goods, designer furniture, works of art or services – such as elements of uniqueness, scarcity, the effect of time or staged handovers.
In addition, the book offers a comprehensive catalogue of questions as a trigger for your own ideas to give products that aura that triggers desire. "The Aura of Value" is both an innovation book for creative thinkers in product development, marketing, design, events or art and reading material for those of us who appreciate valuable things and want to understand what makes these products special. It targets intuition and intellect, is both inspiring and entertaining, and offers us a completely new perspective on creating, marketing and acquiring highly desirable products.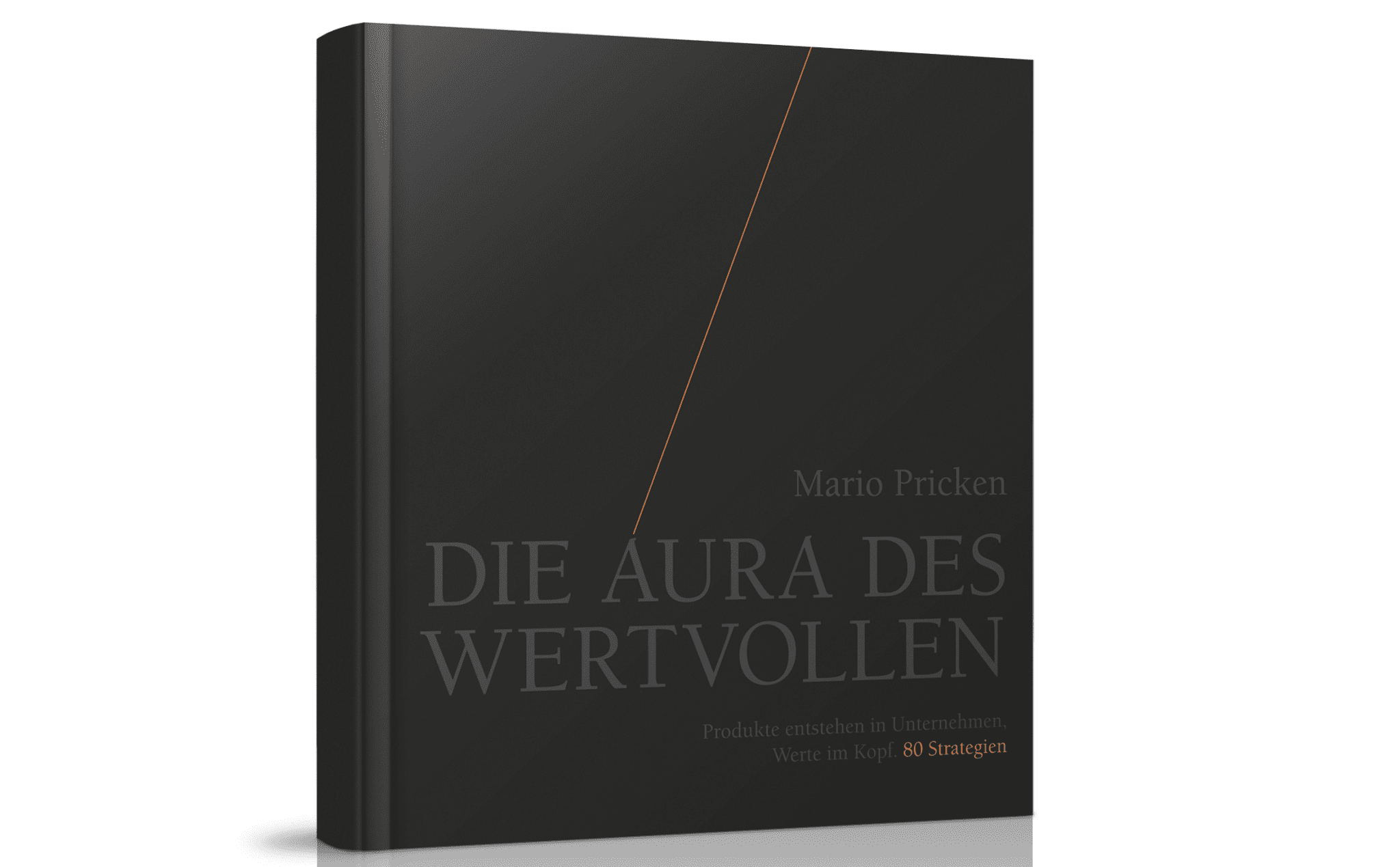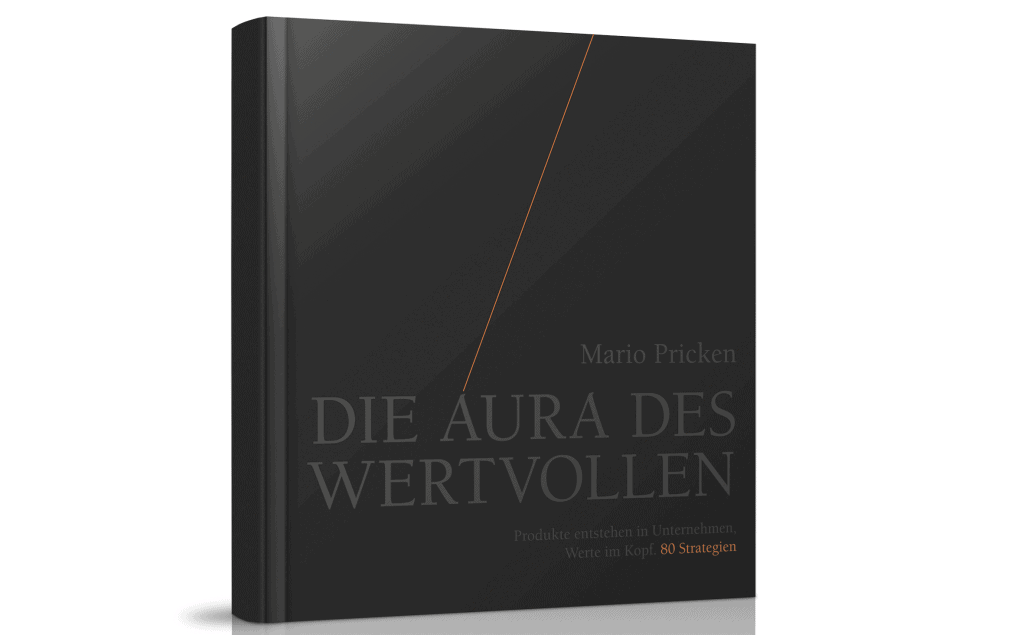 This travel companion through the world of valuable products and objects
• opens our eyes to the fundamental parameters, that create value and make products "shine"with examples from business, art and religion, and many illustrations.
as well as many illustrations, irrespective of industries, product groups, time phenomena or cultures
• can be used as an analysis tool to determine the "value DNA" of products easily and quickly.
• invites with thinking strategies and questions to develop new ideas, to charge products with value.
• shows professionals a clear path to the practical application of the value parameters.
Target groups
• Marketing and product managers
• Product developers
• Creative and advertising consultants
• Retailers and sellers
• Galleries and museums
• Trade fair and event organisers
• Managers
"The Aura of Value" was honored with the Award of Excellence at the International Creative Media Award 2014.
Available in German
---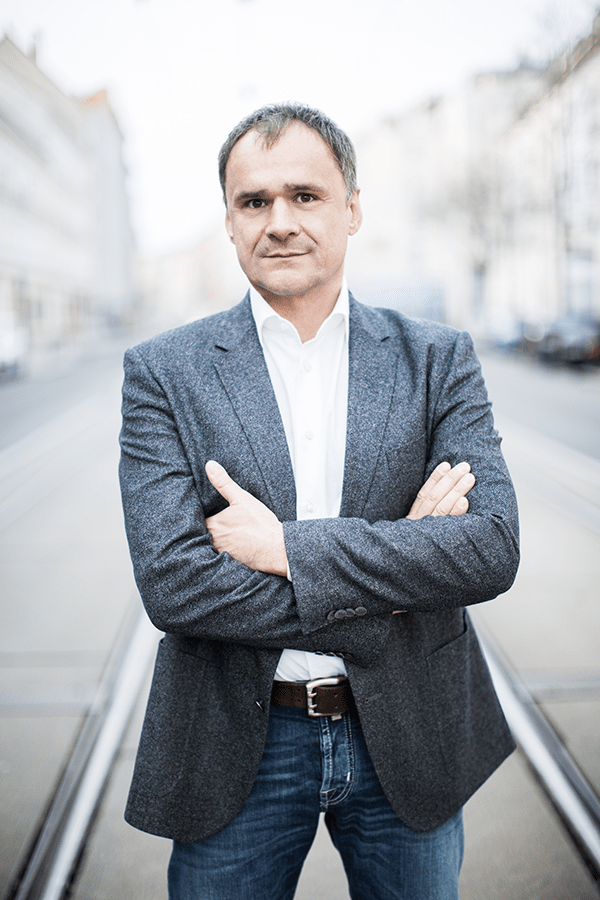 Mario Pricken is one of the most sought-after international experts when it comes to creativity, strategy development and innovation. Because Pricken has not "learned" creativity – as befits a true creative – but has rethought it, for his clients as well as in his internationally successful books. His bestseller "Kribbeln im Kopf" (Tingling in the Head), published in seven languages, has become an internationally recognised standard work with more than 130,000 copies sold since 2001. Further successful titles followed with "Visual Creativity" and "Clou". In recent years, Mario Pricken has developed new innovation processes for researchers and engineers together with Europe's largest research institution, the Fraunhofer Gesellschaft Germany; he also taught as a university lecturer at the University of Applied Arts in Vienna. As Innovation Director, he works with international companies, renowned agencies and design firms.