The art market is blooming, Text: Nina Prehofer
Just like the hydrangeas in Olga Wisinger-Florian's work that went under the hammer in the most recent auction at the im Kinsky, the art market is blooming even in this period of crisis. We cast a glance behind the scenes of the Viennese auction house.
There it is, in all its glory – the Palais Kinsky on the Freyung square in Vienna's 1st district. It's in this prestigious Baroque palace that the im Kinsky auction house has made its home for over 20 years following its establishment by Michael Kovacek and Ernst Ploil.
On the first floor of this magnificent building, we meet Timea Pinter, a specialist in contemporary art, and Anja Wolf, a specialist in Art Nouveau and design. This is also where you would come if you had an item to auction off, or simply wanted it appraised or valued.
That's the great thing about us: you can come in and have your items valued without any obligations. By appointment, of course, so you can be sure the right expert is available,

says Timea Pinter.
To start off, they assess which artist they are dealing with by asking some standard questions: is there a title, is it signed, is it dated, can it be assigned to a particular period in the artist's life, is it part of a series?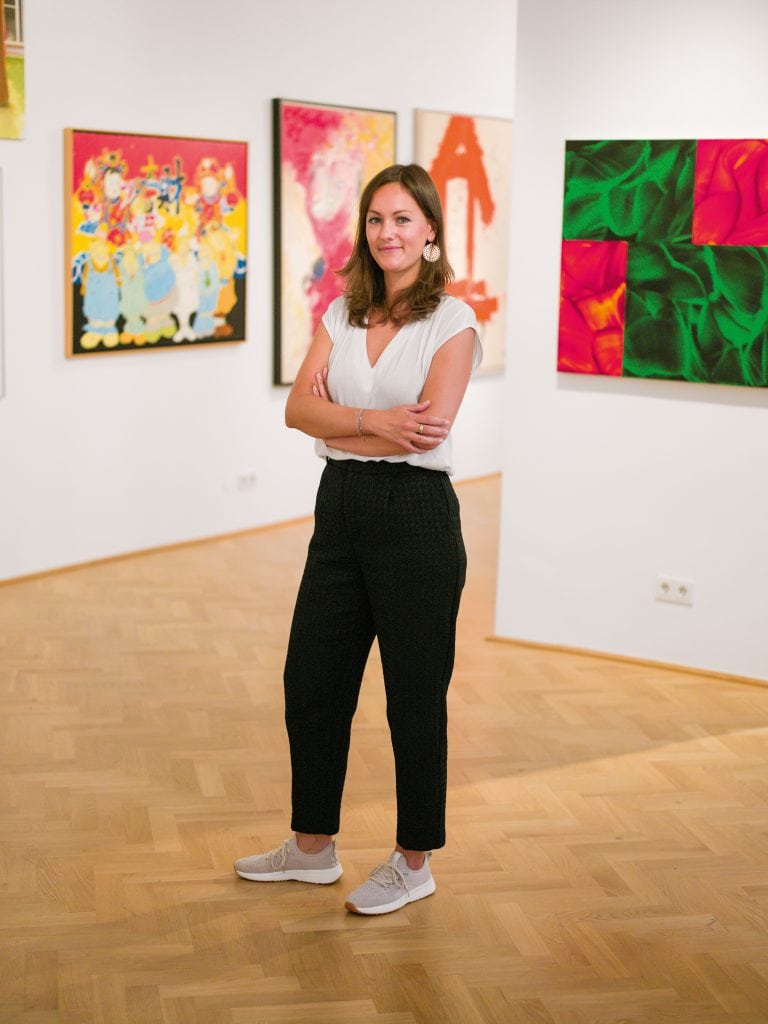 We are the secondary market, so in the contemporary division, we only take on pieces by artists who are already established and who have appeared on the auction market before. This is unlike the galleries, whose purpose is to build up the artists,

explains Pinter.
If the artist fits in with the portfolio, a price will be established with the consignor. They agree on a starting price and an auction estimate, with the starting price being at the lower end of the estimate. Industry-specific databases like Artprice, which has collated over 30 million auction results and indices, plus over 700,000 artists, can be used as a guide, meaning you can refer to previous auction results and rank the piece amongst those by the artist that have already been sold, comparing size, material, richness of colour and date.
Then at the auction, the main aim is to get the best result for the consignor, because from that point on, everything's open to chance.
This was apparent at the last auction in June, where two dolls from the 17th century were up for sale at 5,000 euros. The price went up slowly at first, but then it came down to a real battle between two bidders. Over the phone, they drove each other higher and higher, until the hammer finally came down and the dolls were sold for over 200,000 euros.
In order for exciting moments like these to be experienced at an auction, a lot of time and effort has to be put in in the weeks beforehand so as to appeal to the right interested parties and buyers.
Is it real?
When it came to light just under a decade ago that a man by the name of Wolfgang Beltracchi had managed to sell countless forgeries that he had done himself, the art world was in disarray.
His interference with history and art history is unforgivable,

thinks Timea Pinter, who has often seen forgeries first-hand.
There have been both good and bad forgeries. Some of them were simply just a bit clumsy.
The main requirement in being able to distinguish an original from a fake is plenty of experience. Things like provenance, how the consignor came to have it and where it was acquired are always questioned with regards to an object. "It's easy to spot when the story isn't coherent." Sometimes heirs come in to the auction house with items that have been in the family for many decades. "If you then establish that it's a fake, it's obviously disappointing for everybody."
Searching for something beautiful
Specialist in Art Nouveau and design Anja Wolf is also of the opinion that "experience is everything" when it comes to recognising a fake. "Forgeries can be good teachers, though," she adds. It goes without saying that she also checks every item that's brought to her. She gets carried away when she talks about designs and works by Kolo Moser or Josef Hoffmann.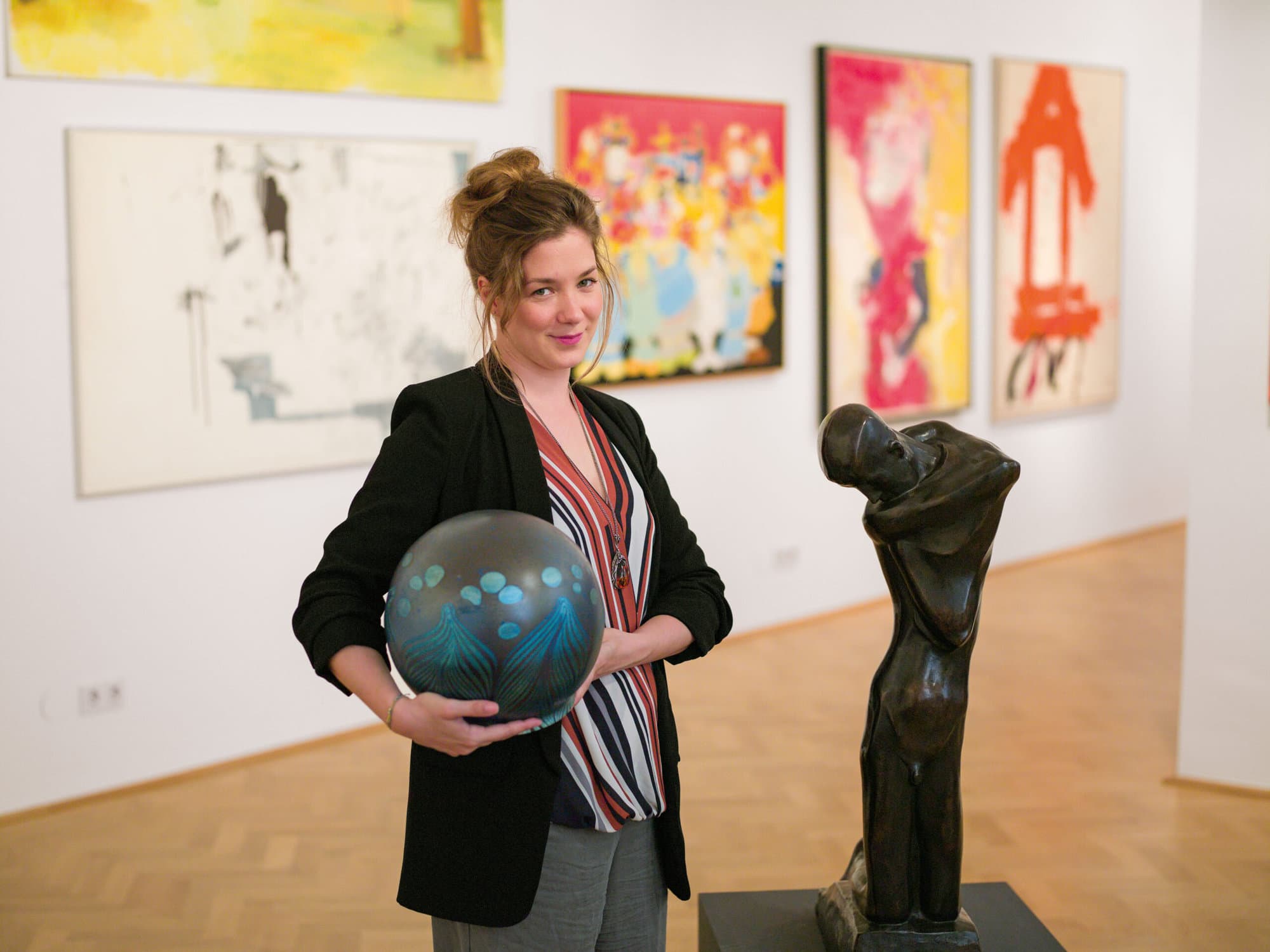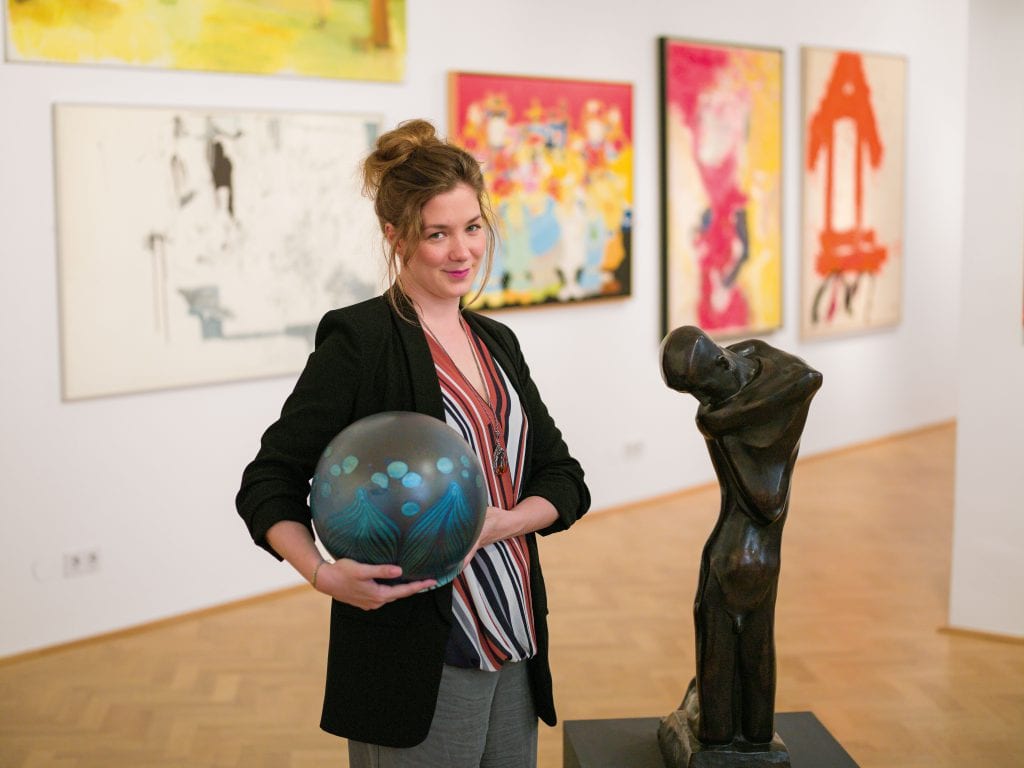 Cigarette cases and silver boxes from this period are so timeless, I'm constantly amazed by them. You'd also be forgiven for thinking that the Lötz vases are contemporary pieces because they look so modern and innovative. That's what makes them so special.

Anja Wolf
Pieces from the Wiener Werkstätte cooperative of artisans, of which Moser and Hoffmann were founders, weren't affordable for Joe Public even at the time they were made. Along with Peche and Prutscher, they are names that are highly sought-after and in high demand, and therefore command a high value. Another reason for this is the level of perfection they achieved in their work, with every detail, every soldered joint and every screw being in exactly the right place.
I think aesthetics would have more meaning these days if the concept were given more space. The eye picks up on so many things, and there are actually studies that have looked into the change in mood that's triggered when walking amongst pre-fabricated building or walking on a main road.
Anja Wolf believes that aesthetics are currently, and unjustifiably, undervalued, creating a deep-rooted desire within us to search for and long for something beautiful.
Who doesn't like furnishing their home nicely? Who doesn't like looking at beautiful objects and taking joy from them? I think that's what constitutes the value of art.
She is looking ahead to the coming auctions with great anticipation, as the last one proved that the art market is very much alive. It seems as though in uncertain times, objects represent something that people can gain stability from. This emotional value in art is felt very strongly when you participate in an auction. They're also freely accessible to any interested parties. "When the bidding's taking place at the auction, you really get a feel for how much people's hearts are in it. It's a form of love that makes the works of art more valuable in that moment. It encourages people not to give up. The love and passion for art enables these wonderful results at an auction. That's worth far more than market value."