A carpet is a wonderful addition to any room, in any shape, and thus a true work of art. It quickly conquers all the senses – we walk barefoot over it, run our fingers over the patterns. We conquer it as a playground where we can also sit, lie down, listen to music, talk to each other, meditate, read …. whether round, elliptical or rectangular.
Artistic past
In the past 35 years of the Geba carpet gallery's history, countless carpets have been realised by renowned architects and designers at home and abroad. Interior design, holistic spatial concepts and partnerships with creative people are particularly close to Harald Geba's heart. No wonder that the carpet gallery has worked with many artists such as Gerhard Roth, Patrick Rampelotto and Studio Labvert, who have designed carpets in a wide variety of shapes and colours. The fashion house Ungaro Paris, for example, is one of its customers.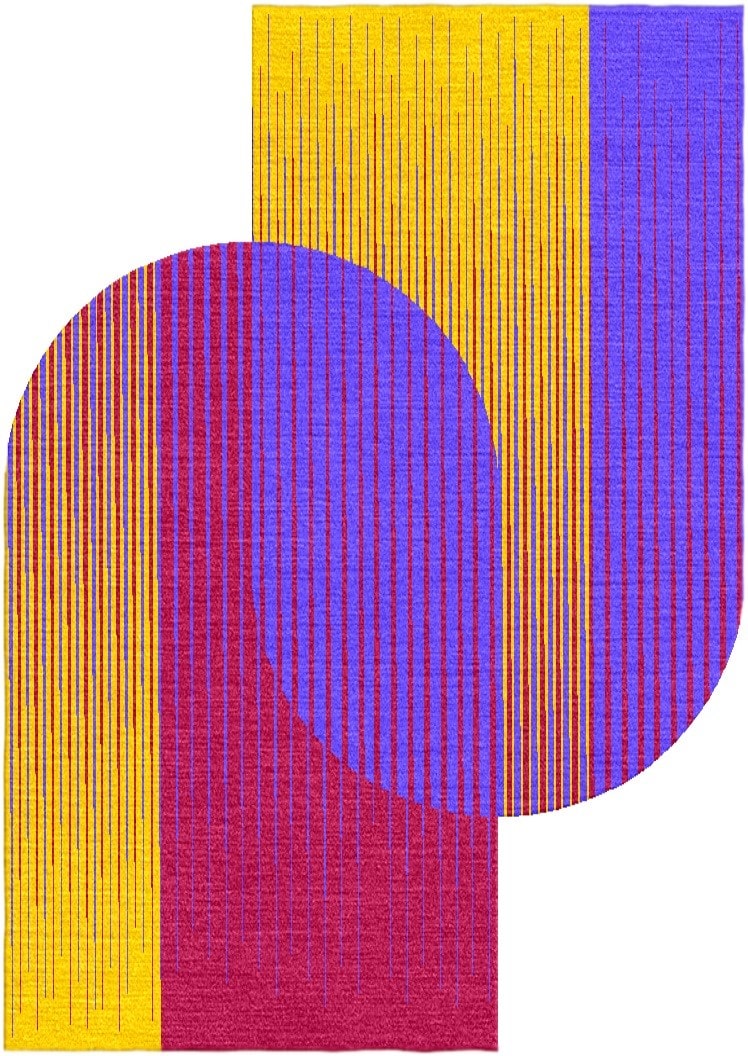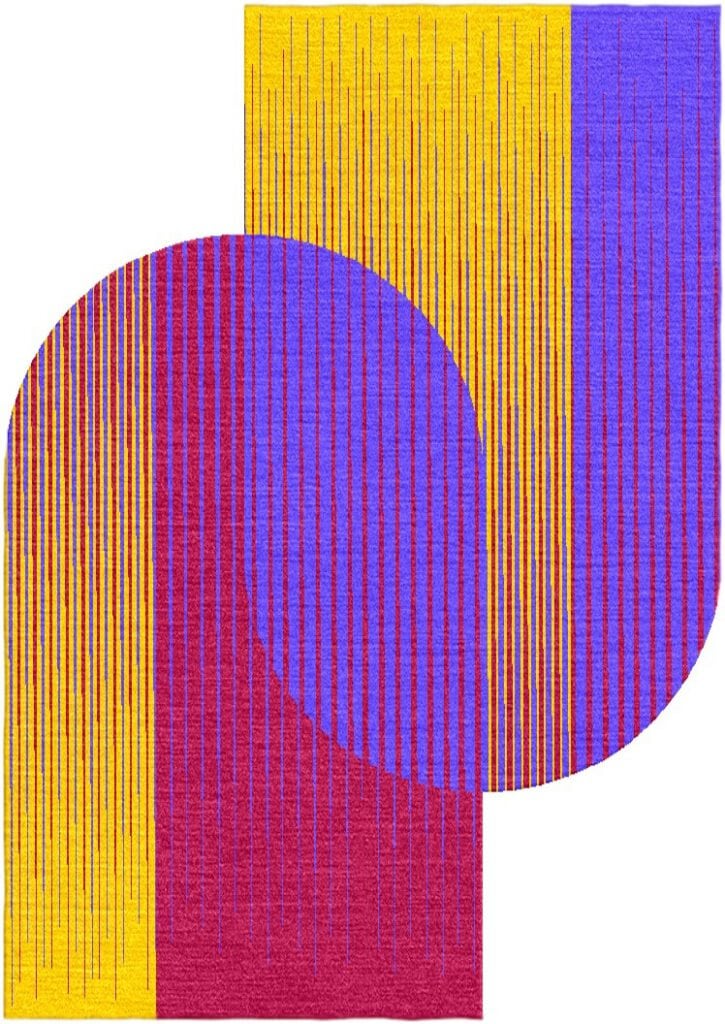 Variety of Shapes
Carpets do not necessarily have to be rectangular or square. Individual production of different shapes (e.g. rectangular, square, round, triangular, oval etc.) and carpet sizes (oversize up to 15m long and 10m wide) is possible on customer request. In addition to individual shapes, perfectly harmonising colours and design concepts can also be developed. The choice of colours plays a central role here. Geba's colour palette includes 256 individual shades that can be freely combined in any design. However, all colours specified by the customer (e.g. RAL) can also be implemented to fit exactly. Geba works with two different studios that specialise in the implementation of different designs. One studio uses only natural colours, while the other uses synthetic colours. When an exact colour match is required, synthetic colour designs are used.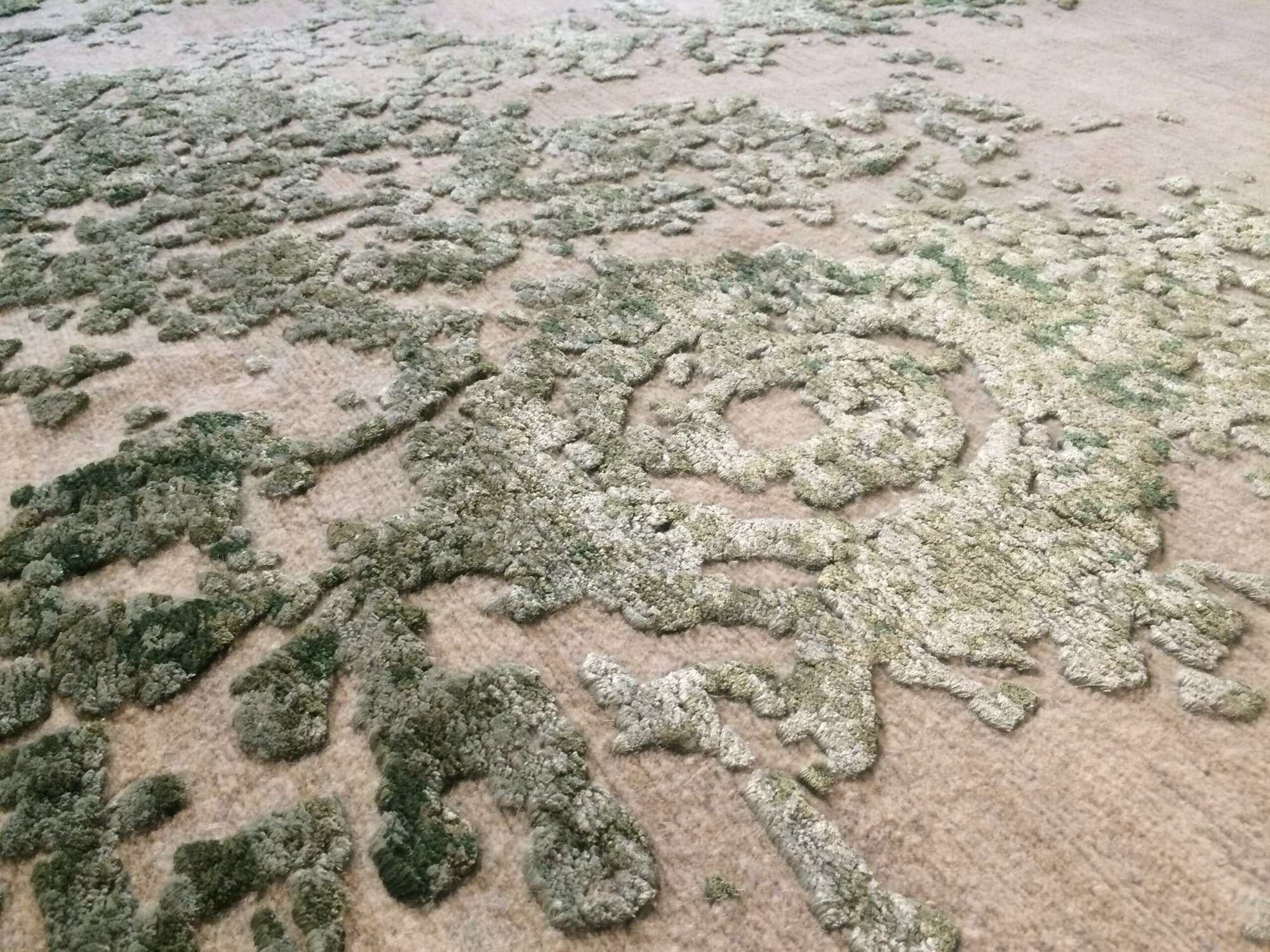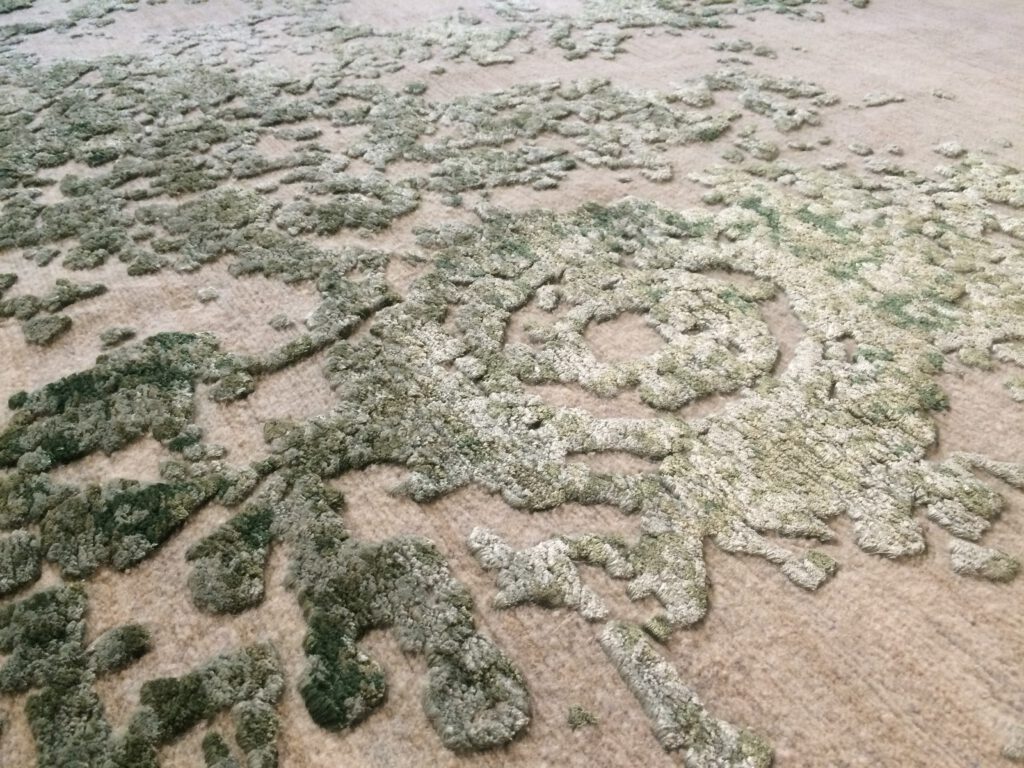 Production
Tibetan wool and Chinese silk are used to make carpets. But Tibetan wool in particular shows character and charm because it is not pure white. Hand-pulled and spun wool comes in different thicknesses, which gives it a more individual finish. Traditional Tibetan knots can be used to create great effects and different pile heights. For allergy sufferers, Geba Carpet Gallery uses hemp, linen and soy silk.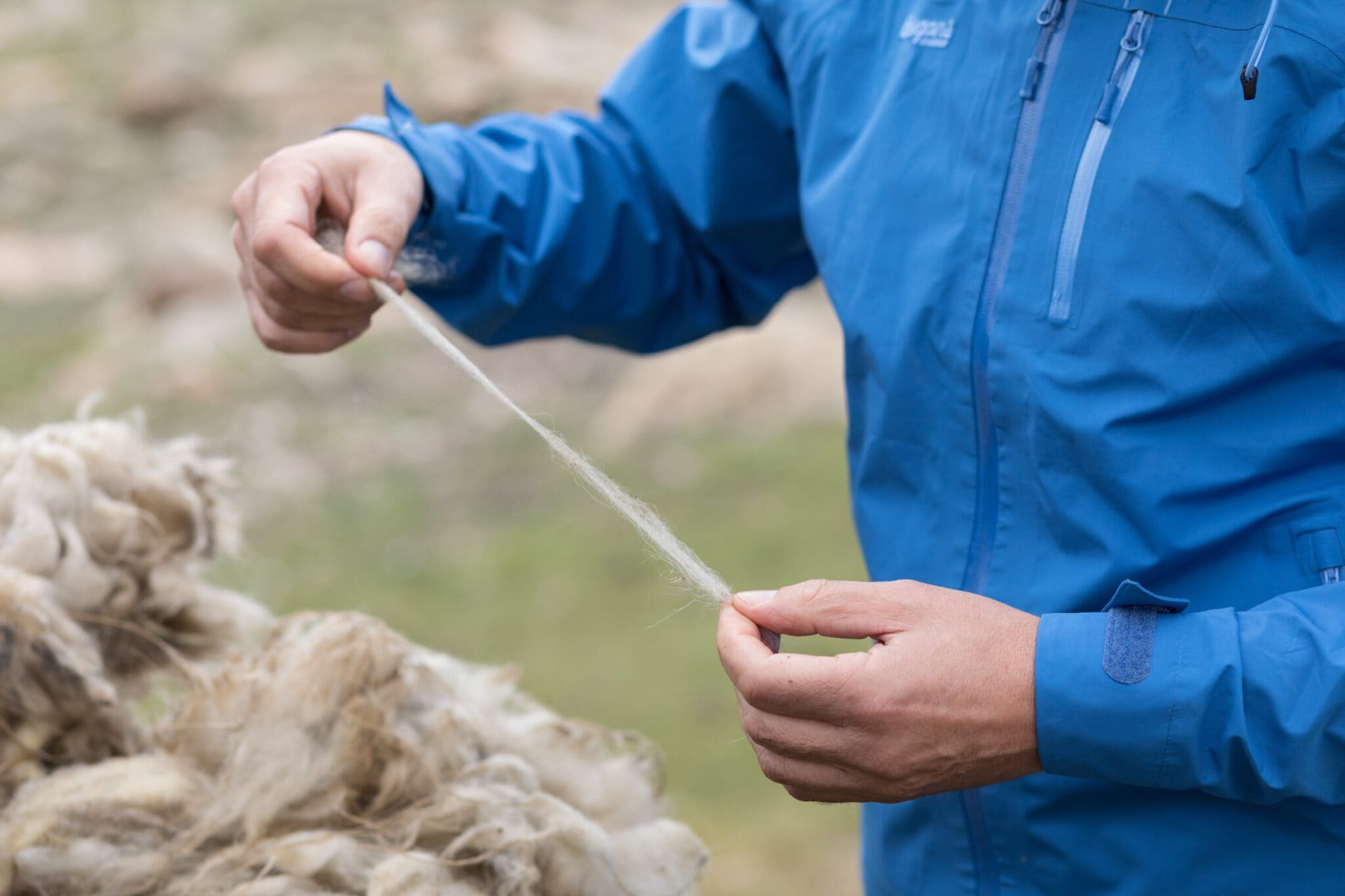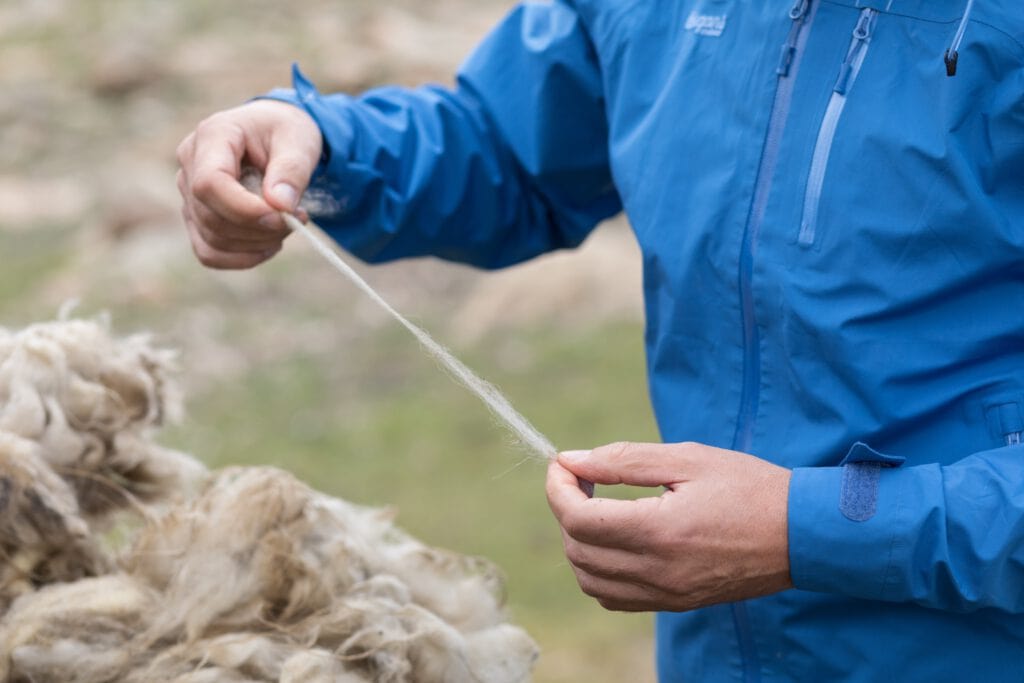 Silk:
• for that extra softness
• Appearance: soft sheen, natural elegance
• high dimensional stability
• exceptionally hard-wearing & tear-resistant
• high knot density due to special fineness
Tibetan highland sheep's wool:
• moisture-absorbing, odour-absorbing & self-cleaning
• stores body heat & regulates warmth
• flame retardant, antistatic & antibacterial
• high elasticity & durability
About Geba
Even if the internet is a medium of quick information – we are talking about carpets here and carpets want to tell stories. Those who love carpets as much as we do like to take some time to listen to their stories and go on a journey with them: From carpet dealers, taxi drivers and art galleries in London in the 80s to the dusty highlands of Anatolia and the mountain passes between Tibet and Nepal. For all this has shaped Harald Geba and his carpet gallery and still shapes how we understand our actions and our responsibility.