---
Interview by Nina Prehofer
TELSE BUS FROM HAMBURG IS ONE OF THE ORIGINAL FOOD DESIGNERS.
She asks questions such as, "How does food get to our mouths?" and "What stories does a client want to tell guests about the hotel or the place?" And she is convinced that it's hard to forget what has been inside you.
---
What is food design and what defines a food designer
Telse Bus: There are different fields in food design. Each box of Eskimo ice cream is designed. But that is not what I do.
I create messages in the form of cuisine.
My design parameters are always related to how I interpret a message from my client through food. I would call it "form follows storytelling". Brand, hotel or place – I transform the message synaesthetically and translate it into aromas, textures, colours and choreography. Food design as I see it is, above all, communication design. It is all about telling stories with "material" with the aim of communicating with diners or customers.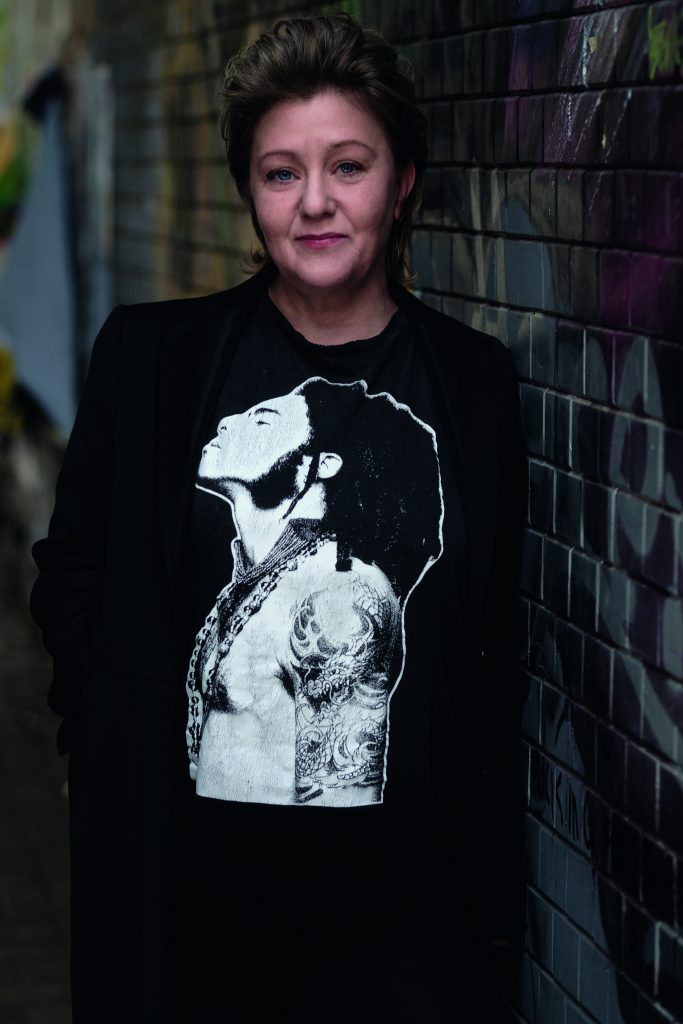 How did you become a food designer
Telse Bus: I was enrolled at Hamburg University of Fine Arts, where I tried my hand at a lot of things: booth construction and shop design, set design, industrial design and painting. I like the combination of stories and material, but I did not want things that would accumulate or create clutter. Then, I attended a shamanism seminar run by an art professor. Shamanism is all about the transformation of sensations into material. That transformation of the non-material to the material and back was what inspired me to starting working with food. All people eat, and food of course disappears when eaten. I paint pictures in the hearts and heads of guests and nothing remains. That thought appealed to me.
When did you start brand presentations?
Telse Bus: My first venture was a disco café in St. Pauli, "kochsalon". The theme was "eating in pop culture" and the chefs were the DJs. They had their food sets and we staged food events such as "Burger für Bürger" ["Burgers for burghers"] with Rocko Schamoni and Maler 4000. That was in 1997. A few years later, the catering firm "the Foodists" was launched. Our work back then was absolutely international – we staged a food set for Vanessa Beecroft for Louis Vuitton in Berlin, worked in London for Dunhill on "Essence", and in Sweden, where we presented chewing tobacco. We also developed modern food pairings for Hennessy and created an art kiosk at Art Berlin for the "Monopol" magazine.
Photos: telsebus.com
Which products do you enjoy working with most?
I am a fan of vegetable products and developed the vegetable-based culinary concept "Organic Glamour".

Telse Bus
Telse Bus: That involved working closely on the physics and biology of plants. I very much work on a methods basis rather than using recipes. I develop my food sets like pictures: the fundamental design is based on a shopping basket. Then I add something crumbly, something lumpy or something smooth. Small details are then interposed – details that give a sweet, salty, bitter, hot, sour and umami touch, playing with the taste buds. Plus something cold and something hot. Vegetable products are ideal for creating something approaching a paintbox. Nordic cuisine has added a great new perspective, for it represents nature in its true colours. Nowadays, we cook products that we couldn't even eat before because we didn't know how to prepare them. For Bocuse, it was like trying to move in clothing that was too tight. You could say that Nordic cuisine is like a pair of cool modern designer tracksuit trousers.
Photos: michaelbennett.de
Where do you get your inspiration?
Telse Bus: From my surroundings! Usually when I'm taking my dog for a walk, that's when I find it easiest to think. I like to joke with customers: "Careful, I'm from art school!" I translate emotionally like an Expressionist painter, in other words fairly freely. I always try to sense people's feelings about a product or brand and to represent those feelings. My work offers people an opportunity to internalise the brand in the truest sense of the word. And once something has been inside you, is it more firmly planted in your mind than if you had just looked at it.
How great a focus of your work is sensuousness?
Telse Bus: To be honest, my work is based 100 percent on sensuousness. That distinguishes me from industrial food designers.
Photos: telsebus.com
When does food stir up our feelings and stimulate our senses?
Telse Bus: As a culinary expert, I work on the eyes and mouth: these are the barriers we need to cross. I believe it is always important that all factors fit together: the "look" of the dishes, the "flow", in other words the choreography, and the taste – the flavour and how it feels in your mouth. That is why I only work with very good chefs. I am committed to the overall experience.
In your experience, what appeals to people?
Telse Bus: Love. I believe that people feel when something has been created with love. Feeding someone creates trust. After breathing and sex, eating is surely the most democratic everyday activity.
What do you like about working on brands?
Telse Bus: I like brands, they are like people, and you can be creative and give them a culinary personality. I enjoy translating their messages.
What is the situation in the hotel sector?
Telse Bus: The interplay between product – i.e. hotel – place and presentation has become very important. Today's guests are well-informed and have ever higher expectations. For each target group, you need to explore what can maintain or reignite their enthusiasm. Experience is particularly important in the hotel business. What stories does a client want to tell guests about the hotel, the place or the region? I firmly believe that the guests want to experience and taste where they are. Hotels should be brave and create experiences for their guests that set them apart, instead of copying what everyone else does. Authenticity is important.
Do you have any tips?
Telse Bus: Develop food on a modular basis and create a stricter separation of the vegetable from the animal. The client can then order on a modular basis, and this is more efficient and saves resources.

How can hotels benefit from your work?
Telse Bus: I try to close the gap between the owner and the chef. I reinforce the statement on the hotel and the area. I tell their story and turn them into an experience. Cuisine allows us to express feelings and create rituals. No hotel advertisement can achieve what a culinary experience can. Another interesting point for the seasonal hotel trade in particular is that food concepts make the hotels more independent of their chef.
One more question: can you cook?
Telse Bus: Yes! In fact, I think I can theoretically cook better than many chefs. But I also work like other designers: the idea and the dummy come from me, and are then handed over to the professional craftspeople.
---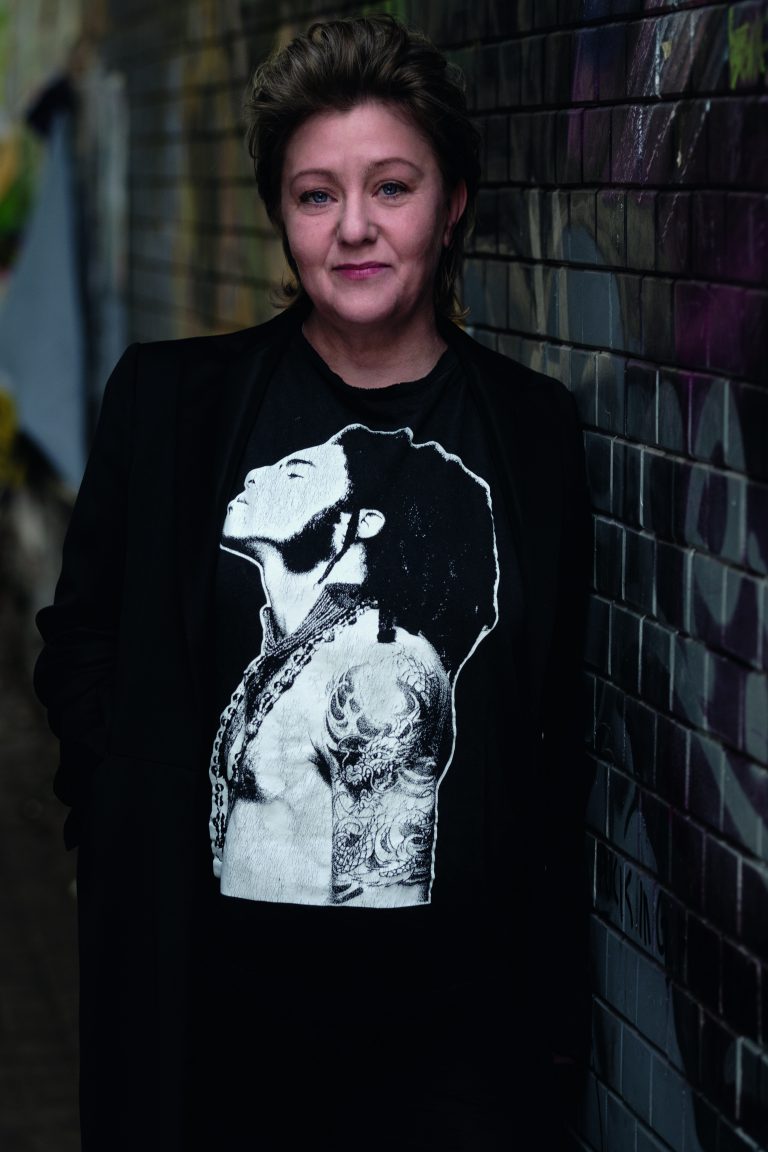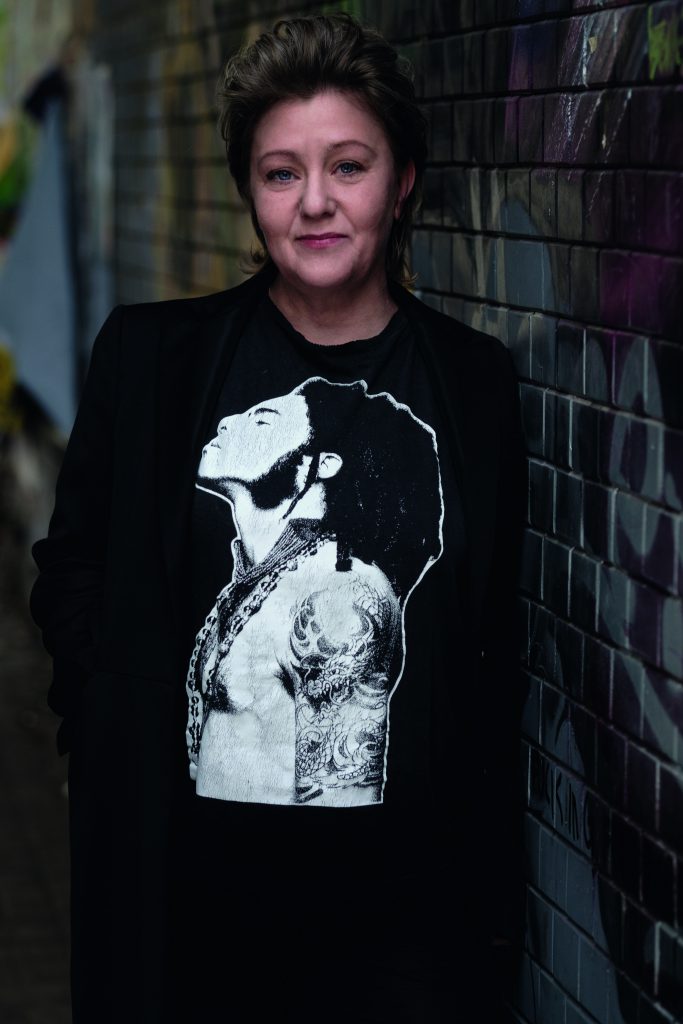 TELSE BUS
Her love of artistic work with food started in 1994 when she was a student at HfBK Hamburg. Since 2009, she has been working as a freelance designer and concept designer for brand and PR events, catering and the hotel business, and photo productions. Her work helps to bring the core statement of global brands to the consumer.