Silestone® Sunlit Days is the first CO₂-neutral collection in the quartz surfaces and engineered stone industry. Five colors inspired by the Mediterranean Sea and nature – They are stories, experiences and expressions, they are a tribute to the way of life of real people who have found their true essence in the Mediterranean Sea.
Silestone® by Cosentino, the world's leading hybrid mineral surface for the universe of architecture and design, presents Sunlit Days, the first CO₂-neutral collection in the industry for quartz surfaces and engineered stone. This milestone demonstrates the brand's commitment to sustainability and highlights the excellent environmental management that the Cosentino Group has been practicing for years. To achieve this new milestone in the industry, Cosentino commits to offset the CO₂ emissions of the entire life cycle of the Silestone® Sunlit Days series.
The company relies on various voluntary offset projects that are duly certified and take place within the Voluntary Carbon Market. This initiative is also complemented by a partnership program for seabed conservation.
Sunlit Days is a collection of five colors, Faro White, Cincel Grey, Arcilla Red, Cala Blue and Posidonia Green, inspired by the Mediterranean, the connection with nature and, above all, colors. The distinguishing feature that has made Silestone® a distinctive industry leader since its inception. Sunlit Days is a journey through light and colors, with a fresh style and Mediterranean hues, inspired by human values and simple and profound ways of life. ---
FARO WHITE –
the white of the Mediterranean
Faro White represents the white of the Mediterranean and its sun-drenched walls, symbolizing purity, simplicity and serenity. Inspired by the lighthouses that show the way to ships, this color is also characterized by a silky, smooth texture. Faro White is an anthem for people who love life.
Mario, the last lighthouse keeper who inspired Faro White
One day, while in Madrid, Mario came across an ad in the newspaper: a training school for aspiring lighthouse keepers who were taking the state exams. A few months, the sea of asphalt gave way to another sea that completely changed his life: the Mediterranean. Overlooking the 150-kilometer sea that stretched to the horizon, the lights of Madrid had been replaced by the single lantern of his lighthouse. For more than 28 years he has worked in the Cabo de Gata Natural Park in Almería, where he is also a writer. Mario is the last lighthouse keeper, the last of a profession threatened by technology. When he will no longer be there, his stories will live on.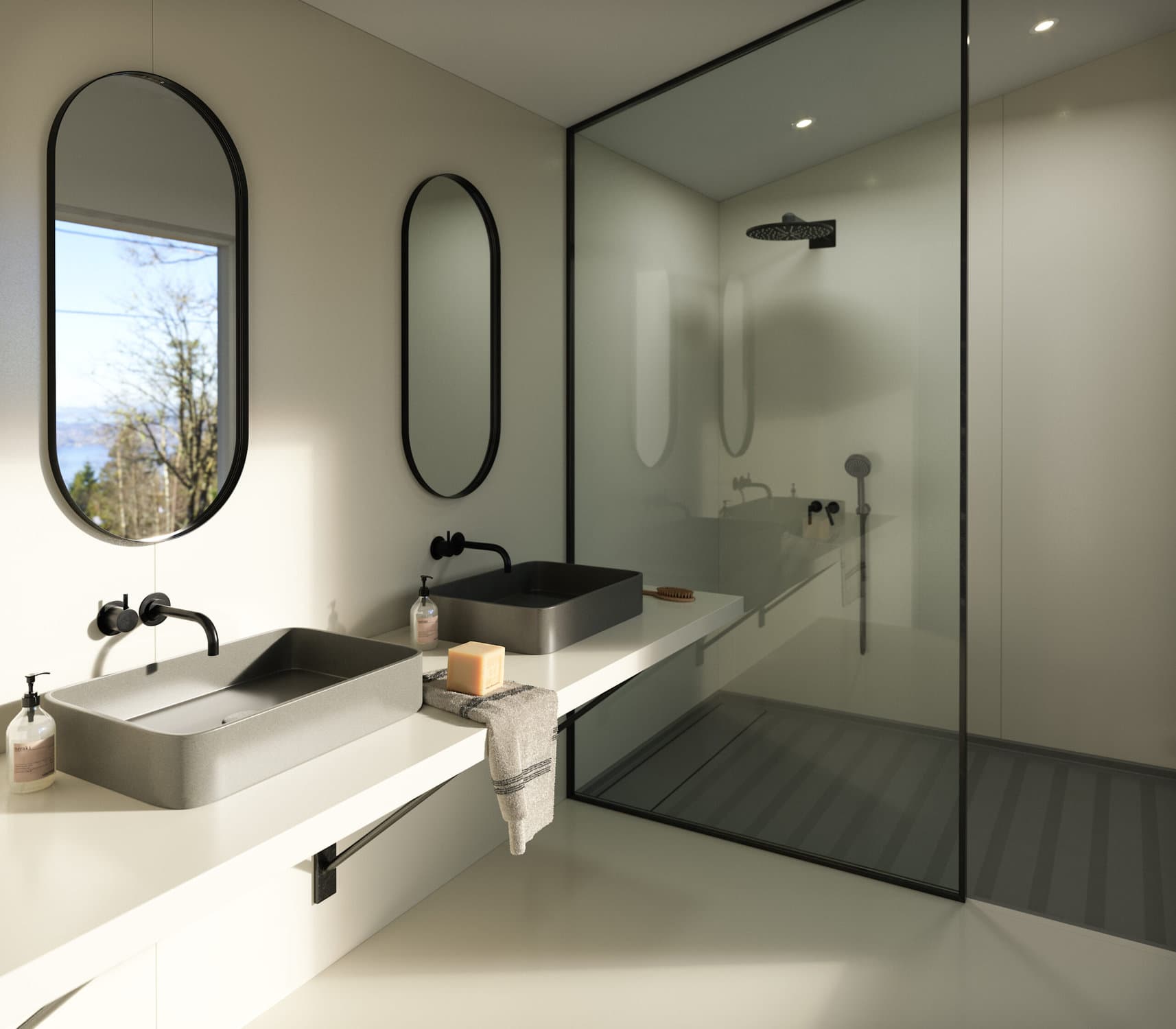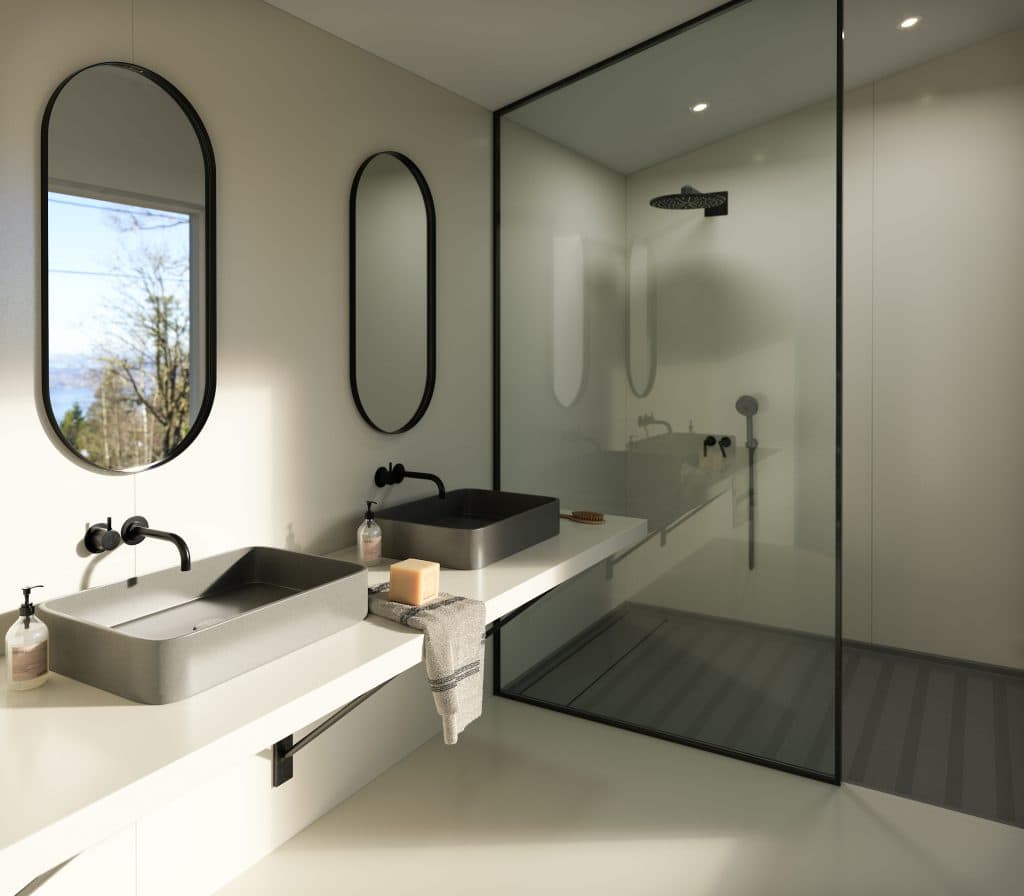 ---
CINCEL GREY –
a balance between warm and cool
Cincel Grey is a fine-grained, silky grey, a shade that is at its best when light is directly shining on it. It is neutral and versatile, balanced between warm and cool. Its soft texture is fascinating.
David, the luthier who inspired Cincel Grey
Light streams in through the workshop window. Inside, David works with a smile on his face. The walls are filled with sketches and drawings of unique guitars, while the air is filled with various wood scents. David is a French luthier from Níjar, Almería, who came to Spain by vocation and stayed because of his love for the sun, a special way of life, music and the magnetism of this country. David creates magic and he loves his art. His hands run over the wood and wander over each of the tools. He enjoys every detail and thinks about the journey and not the destination.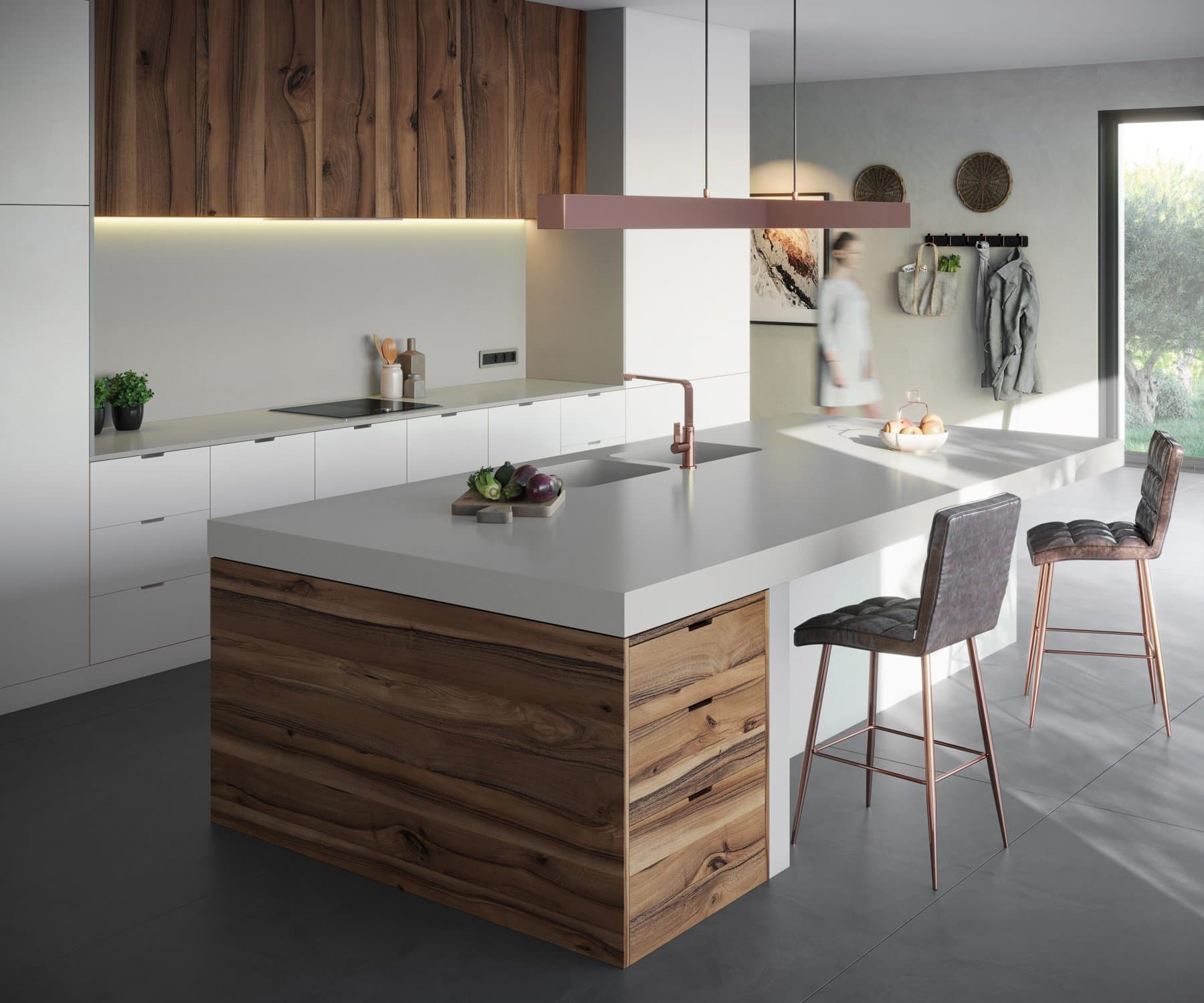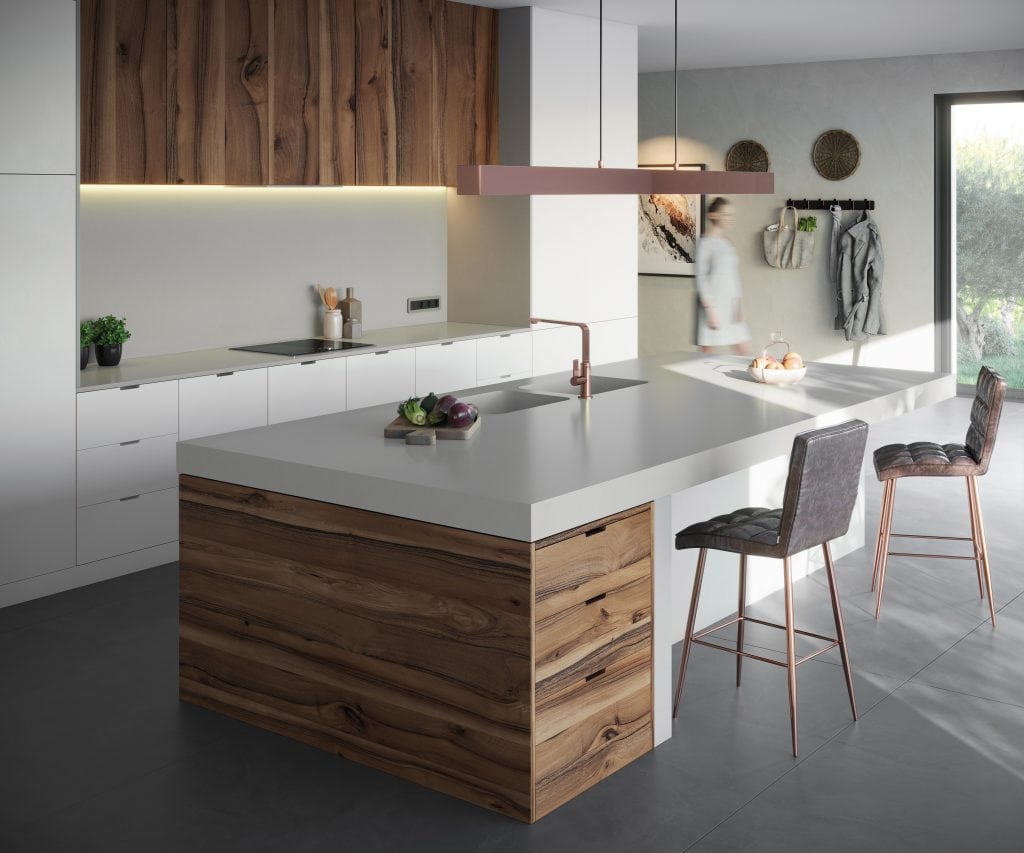 ---
ARCILLA RED –
earthy red that breathes fire and smells of petrichor
The Mediterranean breathes fire, and blood seems to flow in some parts of its geography. That's exactly what Arcilla Red is, an earthy shade of red to fall in love with, tasting like wine and smelling like petrichor. Essence, richness of color, power, passion and lots of character. Its soft texture blends harmoniously with its beauty.
Rober and María del Mar, the winemakers who inspired Arcilla Red
In Fondón, a municipality between the Sierra Nevada and the Sierra de Gádor, in the midst of a peaceful landscape, is Rober and María del Mar's haven of peace: their vineyard, their connection with the land and nature. When the two came to this small winery ten years ago, they felt it was their place, the place to put down roots. They enjoy and benefit from nature, to which they devote all their attention. Their wine, made exclusively from grapes, has a unique flavor that comes from this magical clay soil. Purity, passion and destiny define their way of life.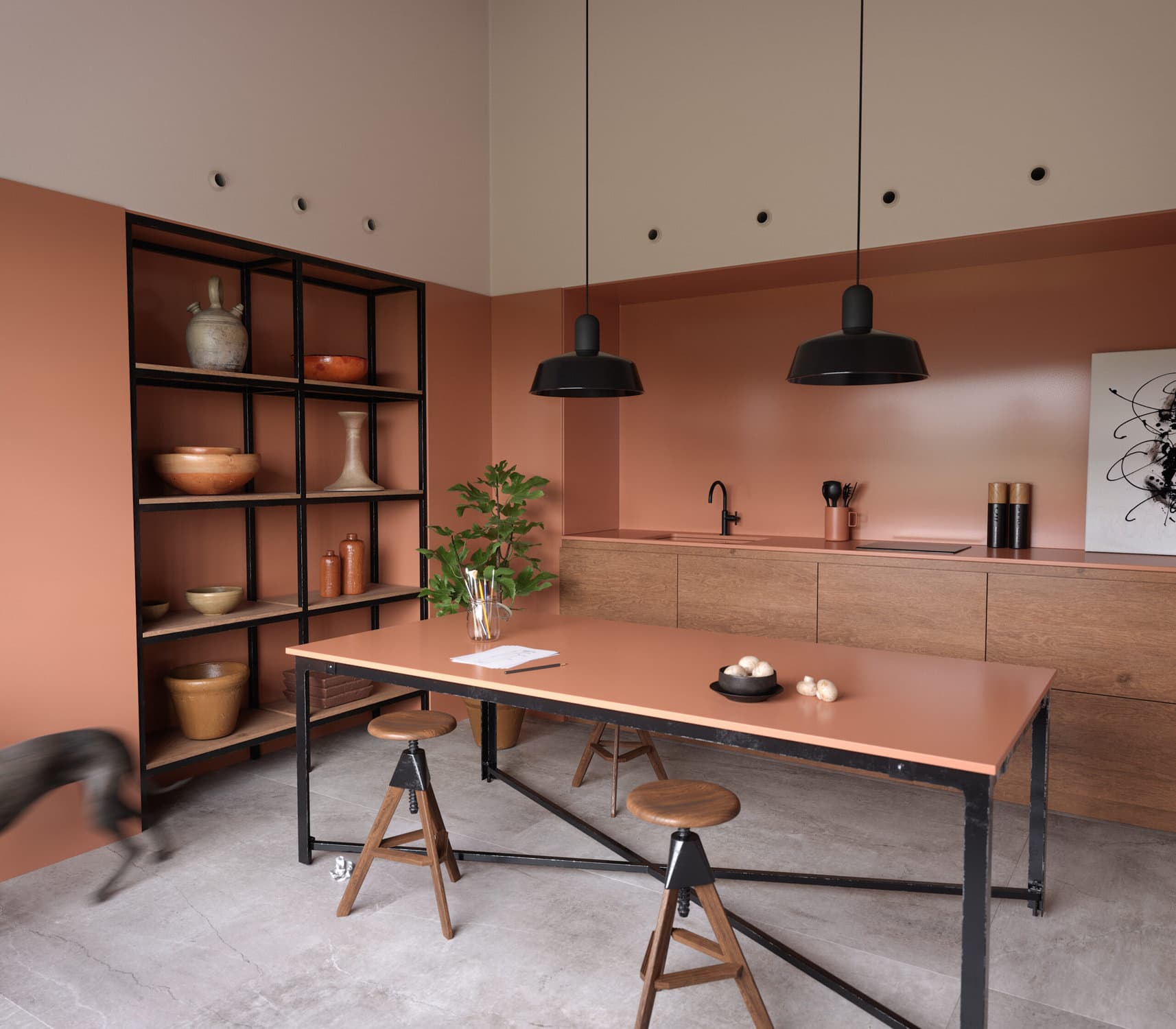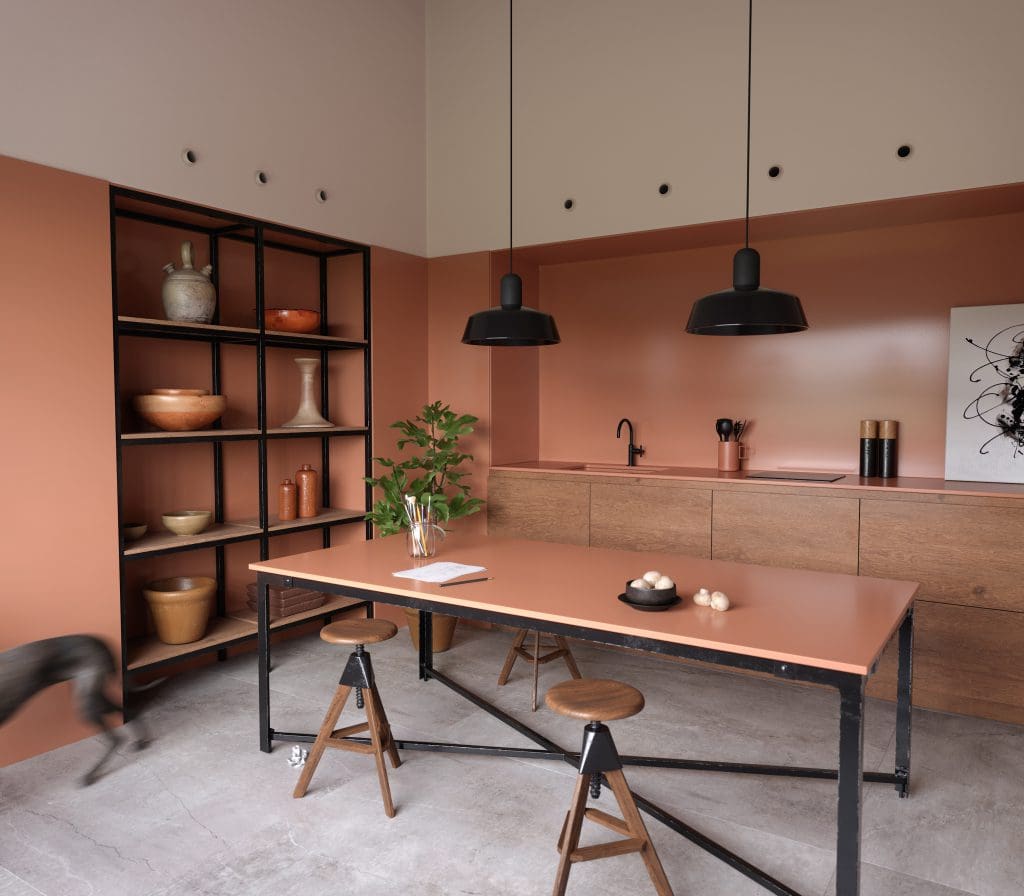 ---
CALA BLUE –
a bright deep blue
When you talk about the Mediterranean, you think of the sea, its breeze, its vastness and its infinite horizon. Cala Blue is a deep and refined blue that vibrates with the rest of the elements that surround it. Its texture feels like the caress of the sea.
POSIDONIA GREEN –
a natural green where time stands still
The treasure of the Mediterranean gives its name to this green color, it conveys the beauty of Posidonia meadows. This composition combines energy, joy and nature, ready to surprise, ready to mesmerize. Its soft and delicate texture is complemented by this harmonious shade, ready to conquer.
Fernando and Marina, the tightrope walkers of the sea that inspired Cala Blue and Posidonia Green
The Mediterranean lifestyle is a unique way of life that should be lived in a special and intense way. The sea is its reflection, an ode to biodiversity, a dance of species that coexist in a constant and delicate balance. The Mediterranean Sea is home to more than 12,000 species of native plants and animals, many of them threatened by plastic pollution. Fernando and Marina are part of the NGO Equilibrio Marino. They work with a group of people to clean up reefs, seabeds, beaches and coasts and collect discarded plastic, nets and tools. Cosentino is committed to this initiative and will carry out actions through Equilibrio Marino aimed at restoring Posidonia meadows, which are necessary to reduce CO₂ emissions and restore marine life.
More about the individual stories >> online
---
Silestone® Sunlit Days and HybriQ+
Sunlit Days is a collection made with Silestone®'s exclusive and groundbreaking HybriQ® technology. This new manufacturing process is characterized by the company's commitment to the environment, the circular economy and sustainable business. The manufacturing process of Silestone® with HybriQ+ uses 99% recycled water from the production processes, 100% renewable energy and at least 20% recycled raw materials in its composition.

In addition, HybriQ+ technology is characterized by the new formula used in the production of Silestone®, which significantly reduces the presence of crystalline silica. Instead, a hybrid formula is used, composed of mineral raw materials and materials of recycled origin. With this new composition, the excellent mechanical and technical performances and the timeless beauty of Silestone® are maintained.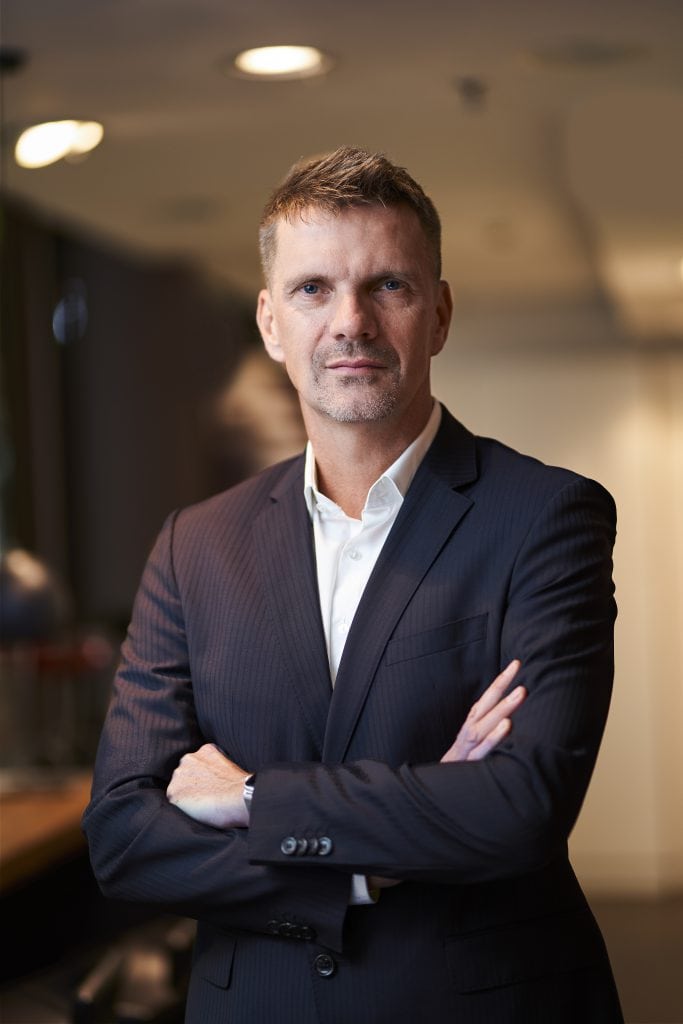 Cosentino Group is a family business from Spain that manufactures and distributes high quality and innovative surfaces for the world of design and architecture. As a market leader, Cosentino offers solutions that combine design and value and inspire the lives of many people. This goal is possible thanks to pioneering and top brands in their respective segments such as Silestone®, Dekton® or Sensa by Cosentino®. Technologically advanced surfaces, creating unique environments and designs for private and public spaces.