Sustainability meets modern simplicity. The Almost Gone range of design pieces by Stefanie Hödlmoser is made out of waste from the manufacturing of Corian furniture – a composite material made from minerals and plastic that is predominantly used for outdoor furniture, lamps and in construction projects. In order to significantly reduce the amount of material thrown away by sections, she has designed and prototyped 3 products on her own – one of which is the "Almost Gone" candlestick.
For her candlesticks, the designer prioritises clean lines and functionality. With a shape based on traditional nightlight candleholders, the upper part serves as a form of handle. This means the candlesticks can be used universally for meditation sessions and mindfulness routines so you can be inspired by the magic of the light.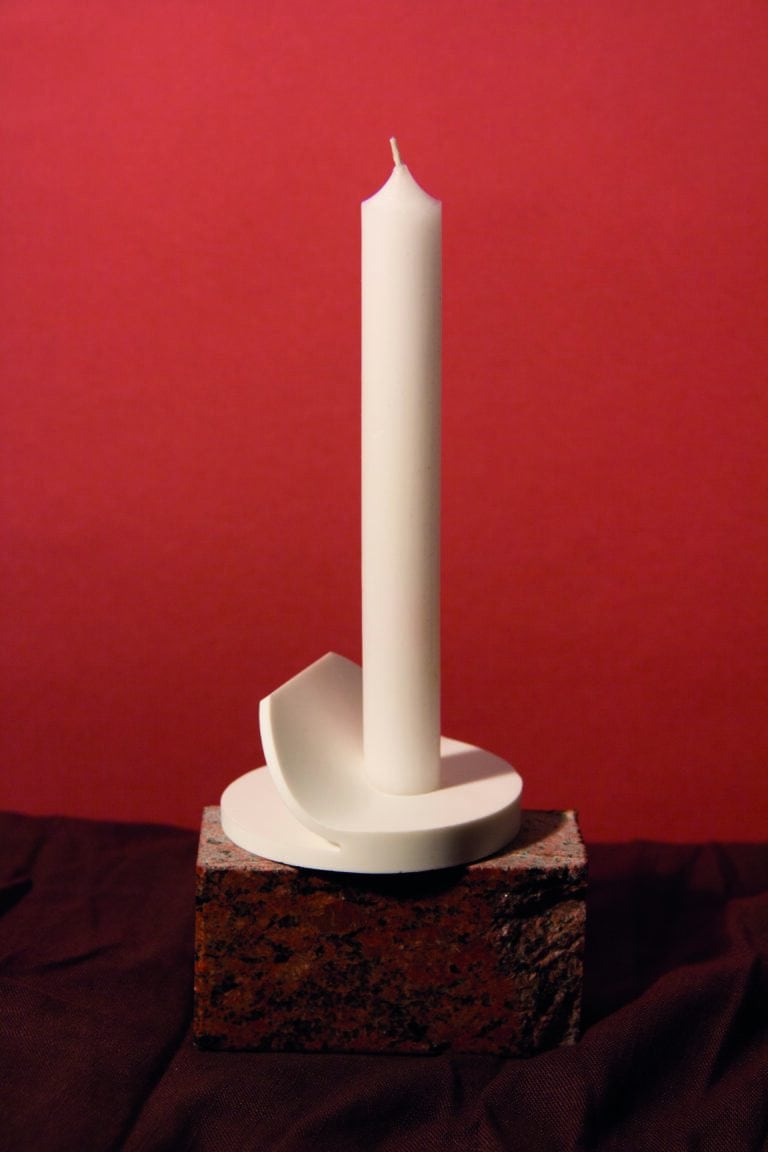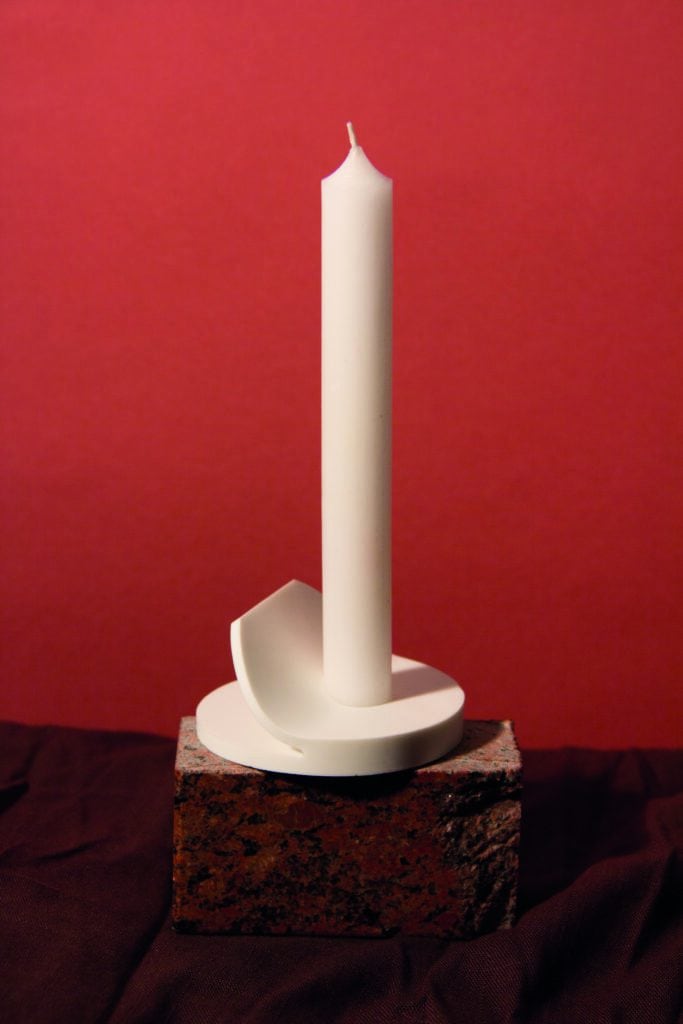 About
Material: Corian
Measurement: 8,5 x 8,5 x 4,5 cm
Category: Product Design
Designer: Stefanie Hödlmoser
Joined World Wide Things Collection (WWTC):
Stefanie Hödlmoser,
Candlestick "Almost Gone", € 35
"For me, spirituality is being with myself and doing everything with purpose. My own aspiration to create design pieces that align with my values or aren't just made for aesthetic reasons represents my commitment to this spirituality as a designer."

Stefanie Hödlmoser
In Stefanie Hödloser's design office in Graz she works for clients since 2012 in a way she loves it – honest, fair, personal and always individually tailored to the project. Depending on the project requirements, she works with experts from a broad network (photography & film, architecture, construction, model making, programming, text & marketing, fashion & art). Together they implement even the most complex projects in the field of industrial design, graphic design or illustration.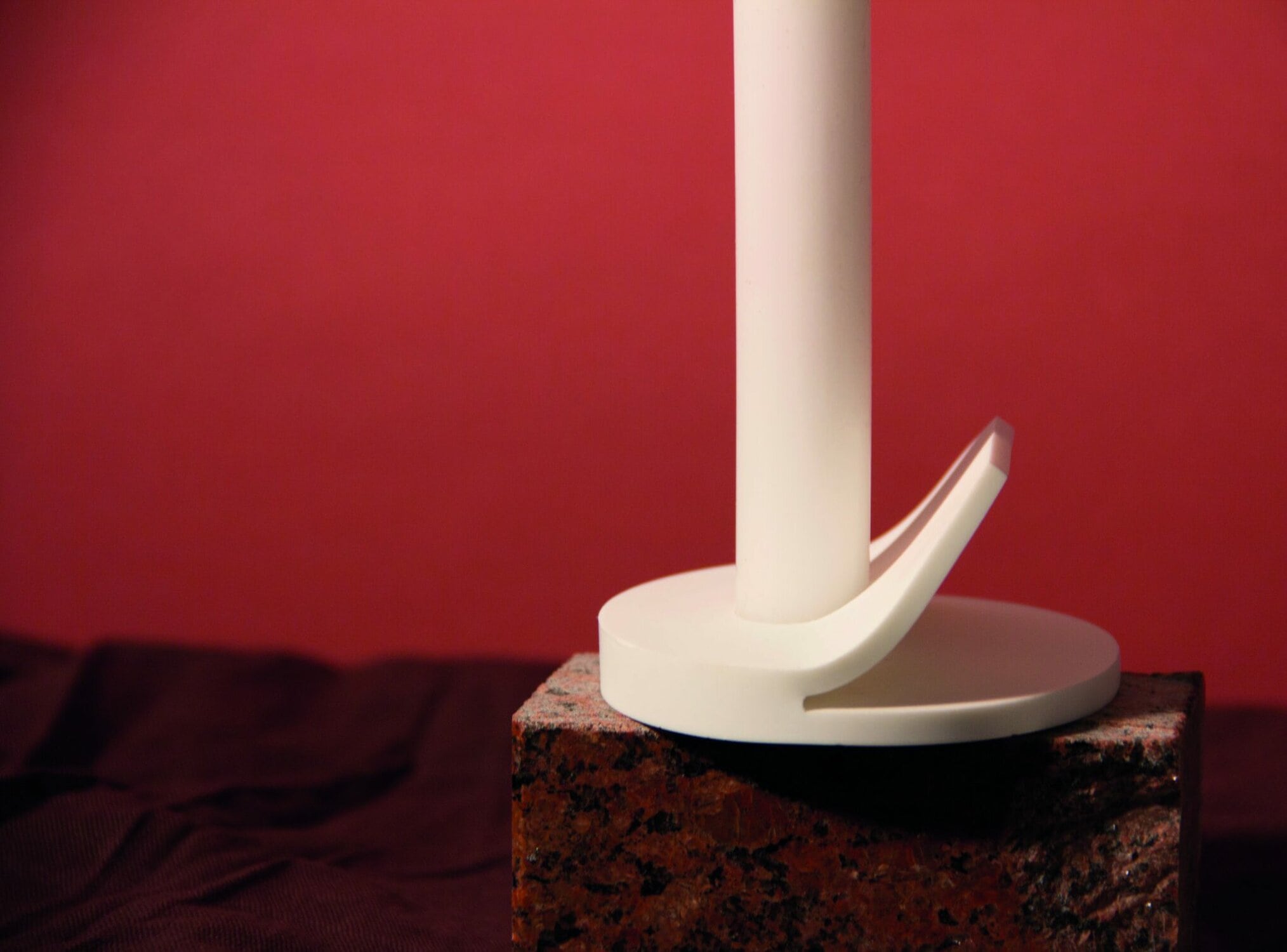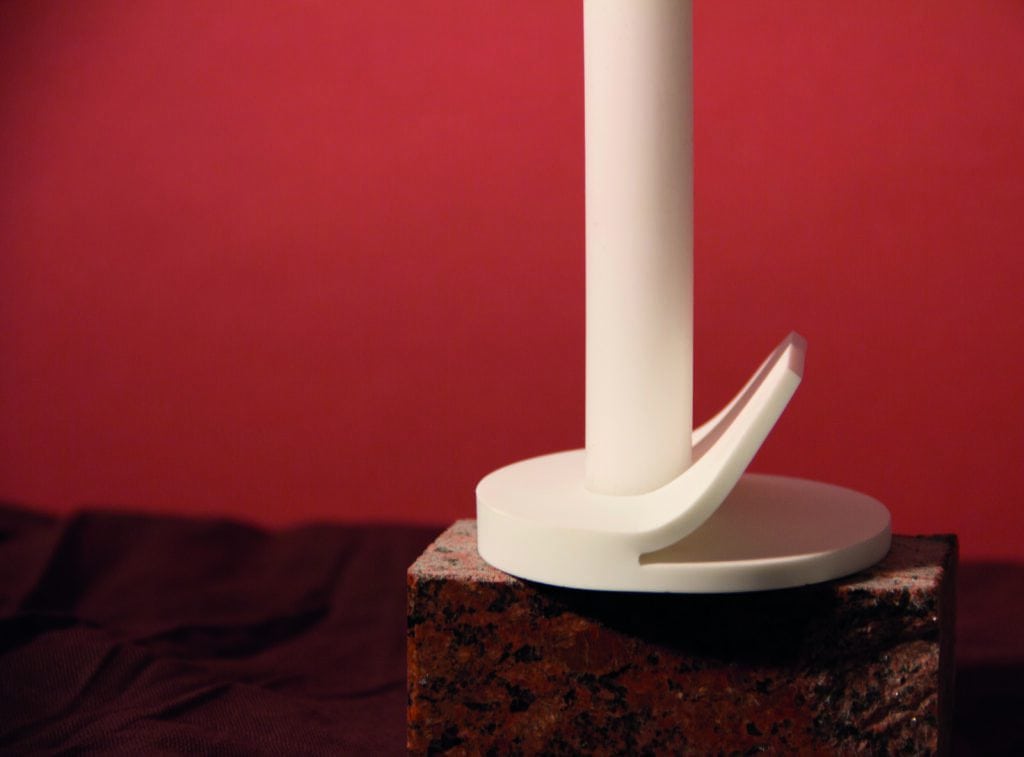 Photos: Stefanie Hödlmoser
Design Cities >>
---
Graz