Newspaper "Die Welt" cited him as one of the most innovative fashion designers in Germany and described his work as "sensual women's fashion", and it's this that Stefan Eckert designs in his studio in the Elbe city of Hamburg.
STEFAN ECKERT
Store Hamburg
Überseeboulevard 2
20457 Hamburg-Hafencity
Germany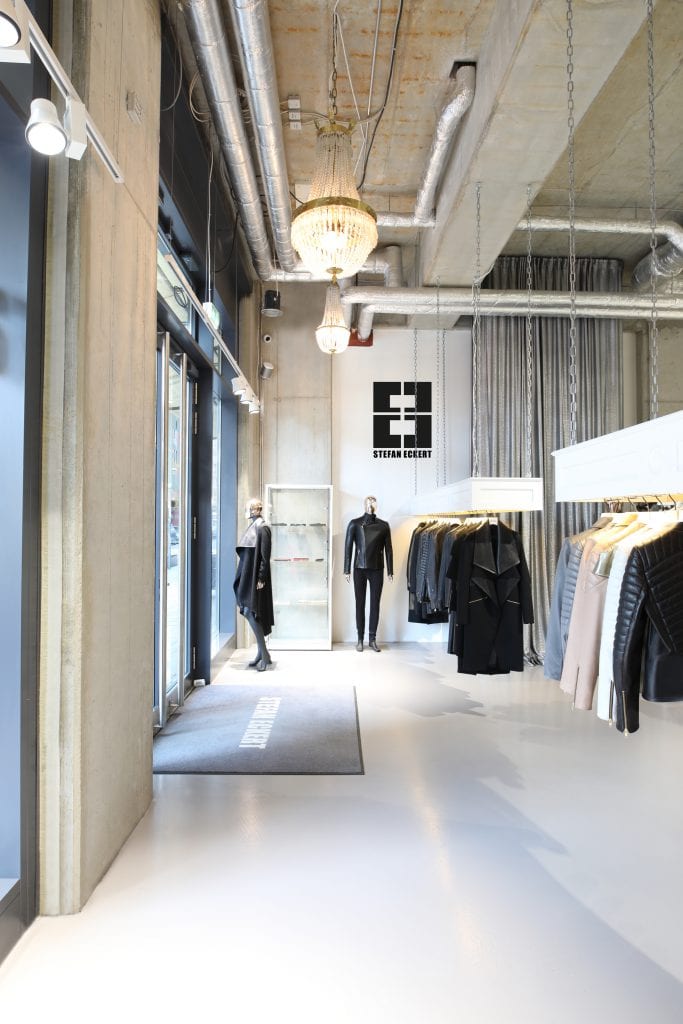 He learnt his craft at Central Saint Martins College in London, and went on to work with Alexander McQueen following his graduation. Eckert is a leather specialist and his looks are a mix of ready-to-wear and traditional made-to-measure tailoring. He is also a pioneer of sustainability in the industry. His pieces are both sexy and sophisticated and are designed to last a lifetime.
For him, leather has a profoundly philosophical appearance and stands as a metaphor for the consumer behavior and beauty ideal of our time.
For me, leather has a profoundly philosophical appearance, as its true beauty reveals itself in the wake of the scars and marks left by life.
It's forever clothing.
The couturier is deeply convinced that he only uses leather from animals, which is a byproduct of the food industry. These include lamb, deer, moose, ostrich and python. The use of – exclusively for the skin or their fur bred or hunted animals – rejects the fashion designer.