Apart from our core business of auctioning we want to some extent to act as an incubator and career accelerator for artists whose work we show.

Christoph la Garde, managing partner of im Kinsky, describes its contemporary orientation in more detail.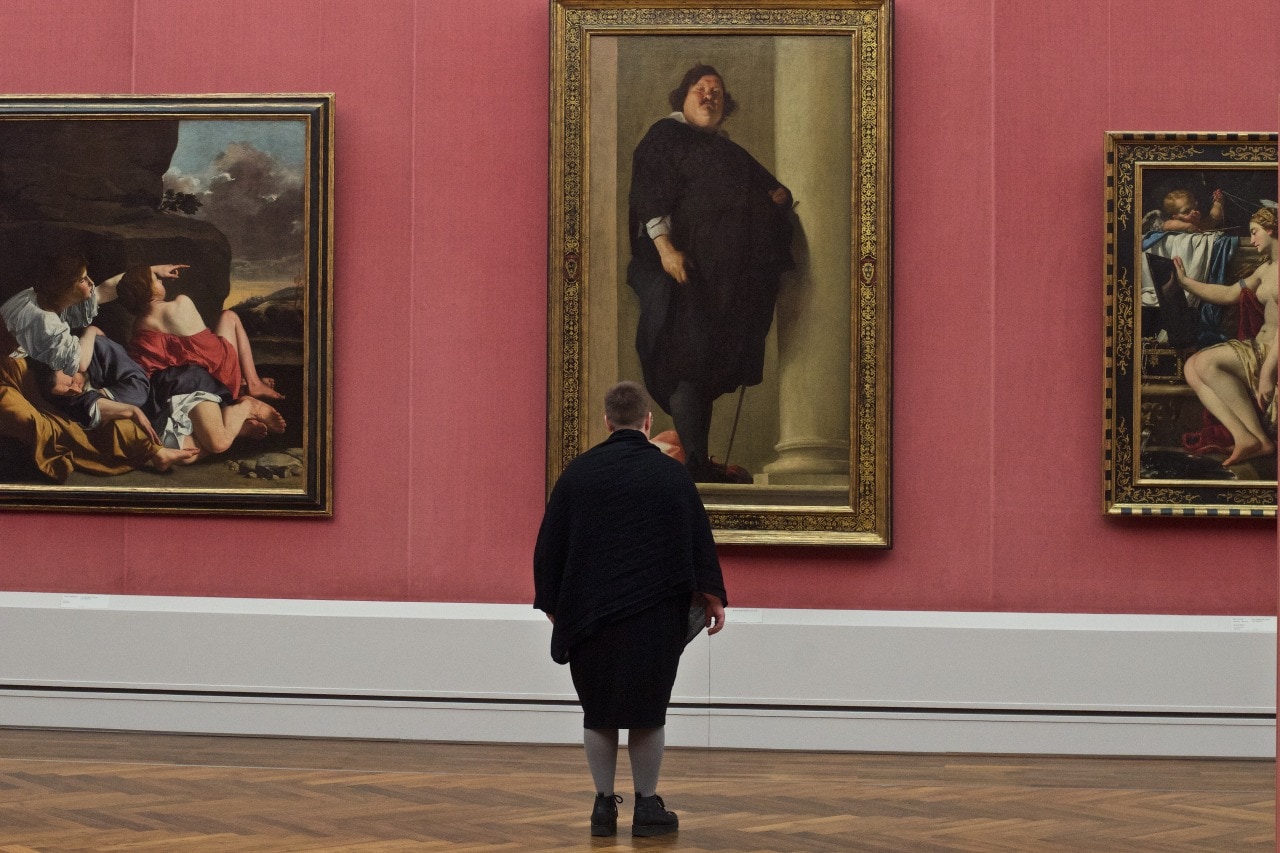 PICTURE IN THE PICTURE
The opening of this exhibition series in autumn was devoted to the new shooting star of young art – Stefan Draschan. Born in 1979 in Linz, he became known for pictures of pictures. People matching Artworks, the title of Draschan's photographic series, shows people who look rather similar to what they are viewing. In one work, a punk with carmine red hair is looking at the painting "Flowers" by Andy Warhol. His hair is the same colour as the flower on the picture by the pop art icon, right down to the nuances. On another photograph, a museum visitor admires the blue and green lily pond of Claude Monet – and her flower-print dress matches it perfectly. At exhibitions, Draschan waits with his camera for two events to come into congruence, on and in front of the picture. The coincidence of events manifests itself in correspondences of motifs, patterns, colours and structures, as they occur between the picture and viewer.
The exhibition, curated by Angela Stief as if in the living room of a collector, was combined with paintings and furniture of the Kinsky auction "Old Masters, Paintings of the 19th Century and Antiquities". Draschan's snapshots invited the visitors to place themselves in front of a picture and to photograph themselves with their mobile phone. When the snapshots are then shared, there is a merging of analogue and digital space. Im Kinsky sweeps away the patina. In spring, Draschan was already working on shots in the same series in the Oberes Belvedere. Four subjects have been selected and published on cultural placards, Citylight posters, and advertisements. With this the Belvedere wanted to reposition itself as a place of knowledge of oneself and the world.