As the world's leading manufacturer and distributor of innovative surfaces for architecture and design, Cosentino is launching the Silestone® Loft collection, a new series of five colors inspired by the Industrial Style.
The origin of this style goes back to the middle of the 20th century. In those days, abandoned factories, large workshops and warehouses in several New York districts were converted into large apartments or so-called loft apartments. At that time, concrete, cement, beams, pipes, and the deliberately unfurnished appearance in many homes became a central and popular look, making the industrial appearance a trend that is still very much in evidence today.
It is the link between past and present that led Cosentino to create the Silestone® Loft series: Camden, Poblenou, Seaport, Nolita and Corktown. Do these names ring a bell? They represent five iconic districts with an unmistakable history and industrial aesthetics, reflected in their streets, buildings, urban furniture and interior decorations.
SILESTONE® CAMDEN
Silestone® Camden is inspired by one of London's most influential alternative neighbourhoods. Camden reminds us of pasta, sounds like 80s punk, speaks a thousand languages, dresses in a variety of styles and is home to hundreds of artists. Posters and short-lived works of art are part of Camden's history and decorate the unplastered brick facades. Authentic, steel tones and the natural wear and tear of living spaces have inspired Camden. A soft, delicate and uniform grey with a fine grain and very subtle white veining. Silestone® Camden is cement grey. It is a versatile, adaptable color that, thanks to its homogeneity, can be easily integrated into any decoration.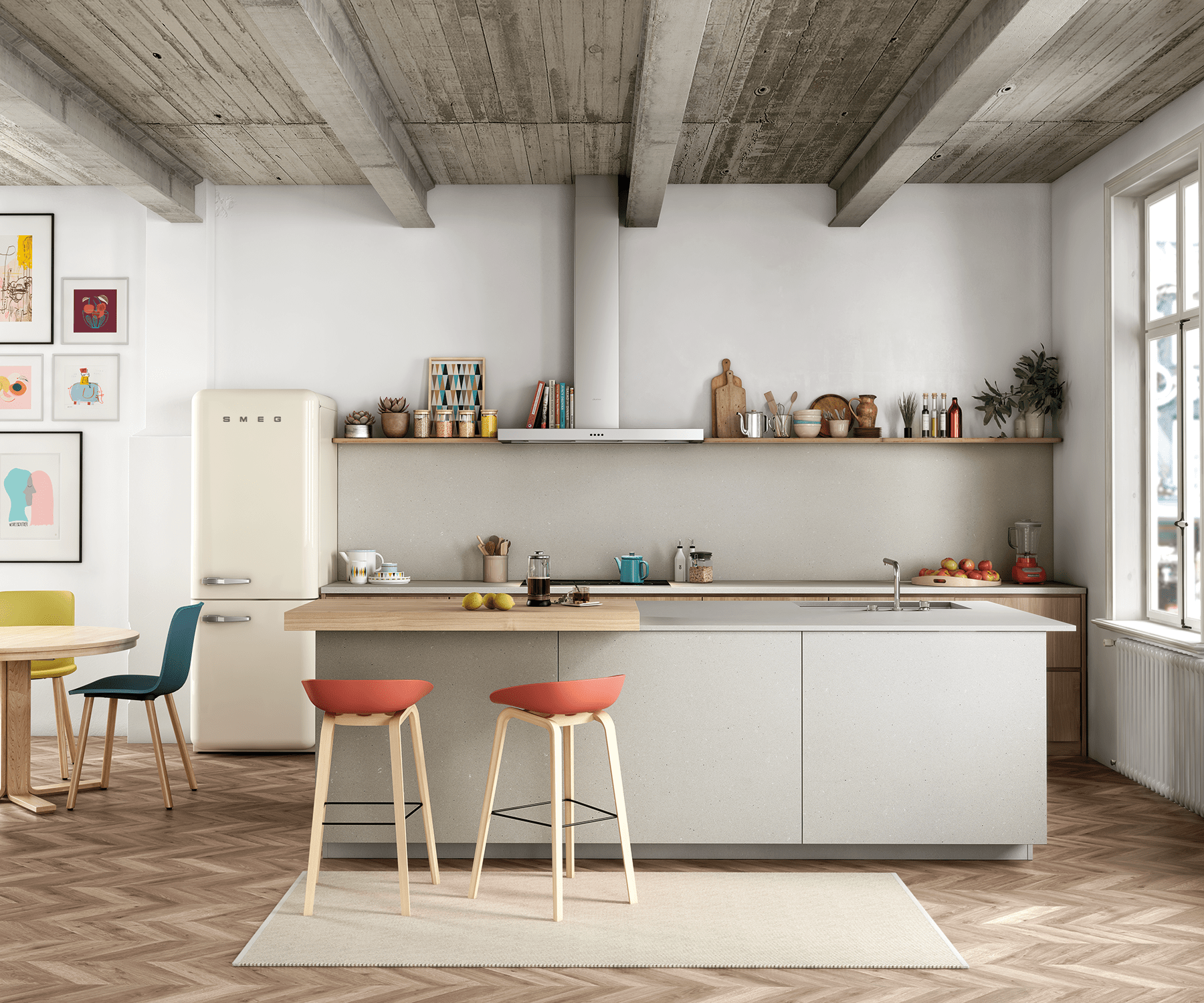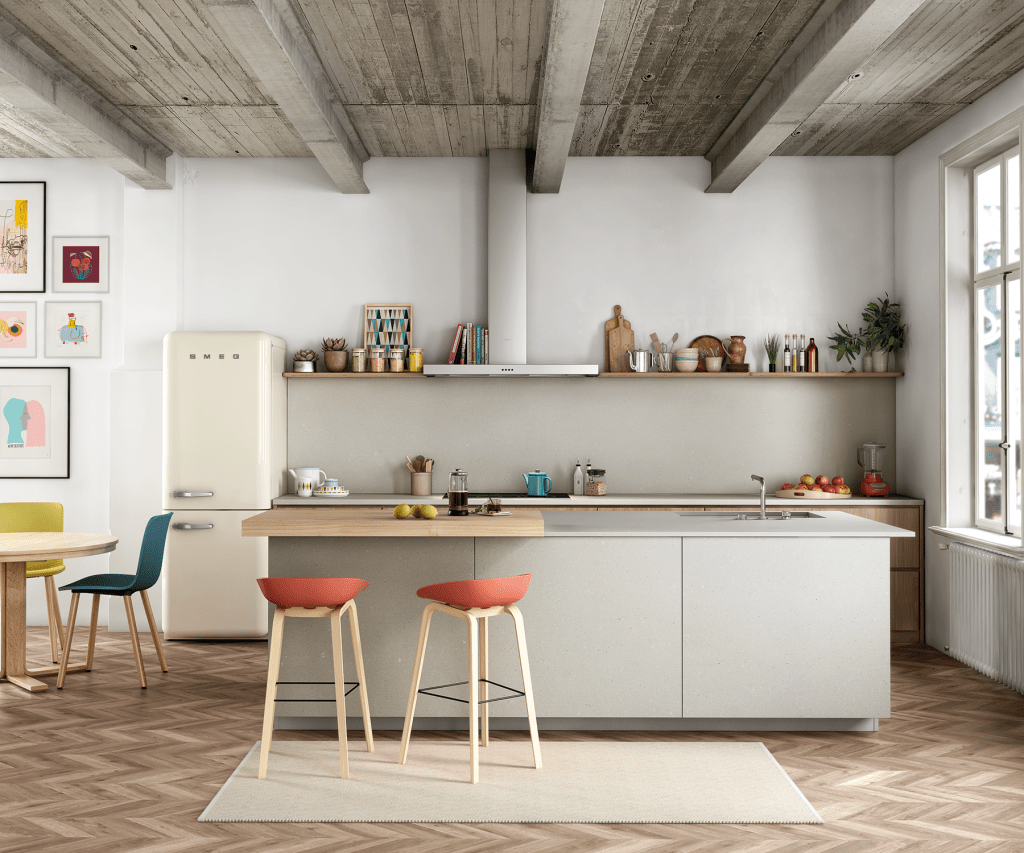 ---
SILESTONE® POBLENOU
Silestone® Poblenou is inspired by the epicenter of the industrial revolution in Barcelona. One of the most modern and creative areas of today. Poblenou has a Mediterranean warmth with an industrial appearance. It is cosmopolitan yet suburban. It is family-friendly and multicultural. The old industrial buildings have been transformed into fabulous loft living areas surrounded by art galleries, bars and stores. This is the essence that inspired Silestone® Poblenou. A warm shade of gray with a very subtle veining on the surface and a sandy background that brings brightness and offers a soothing texture and a familiar ambience.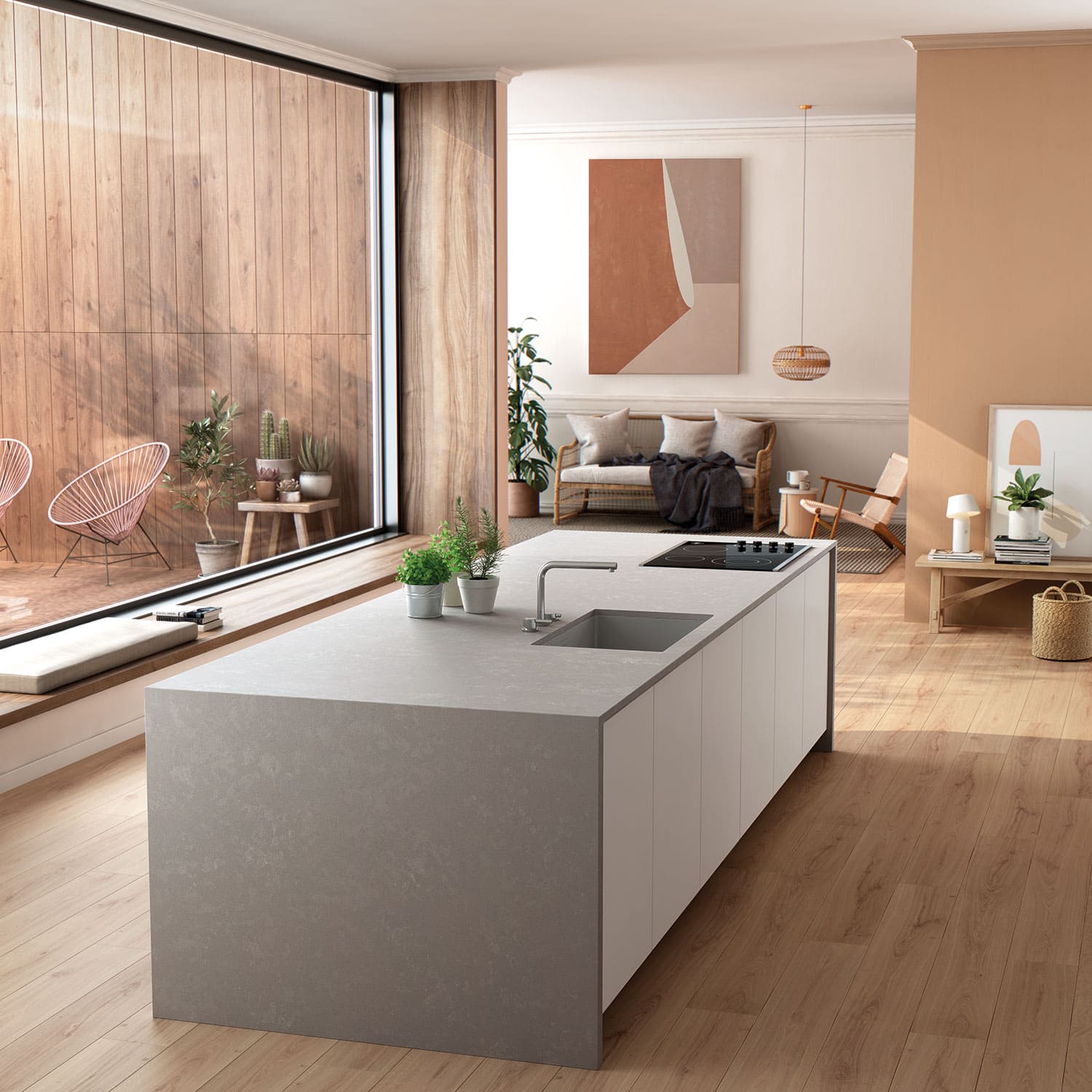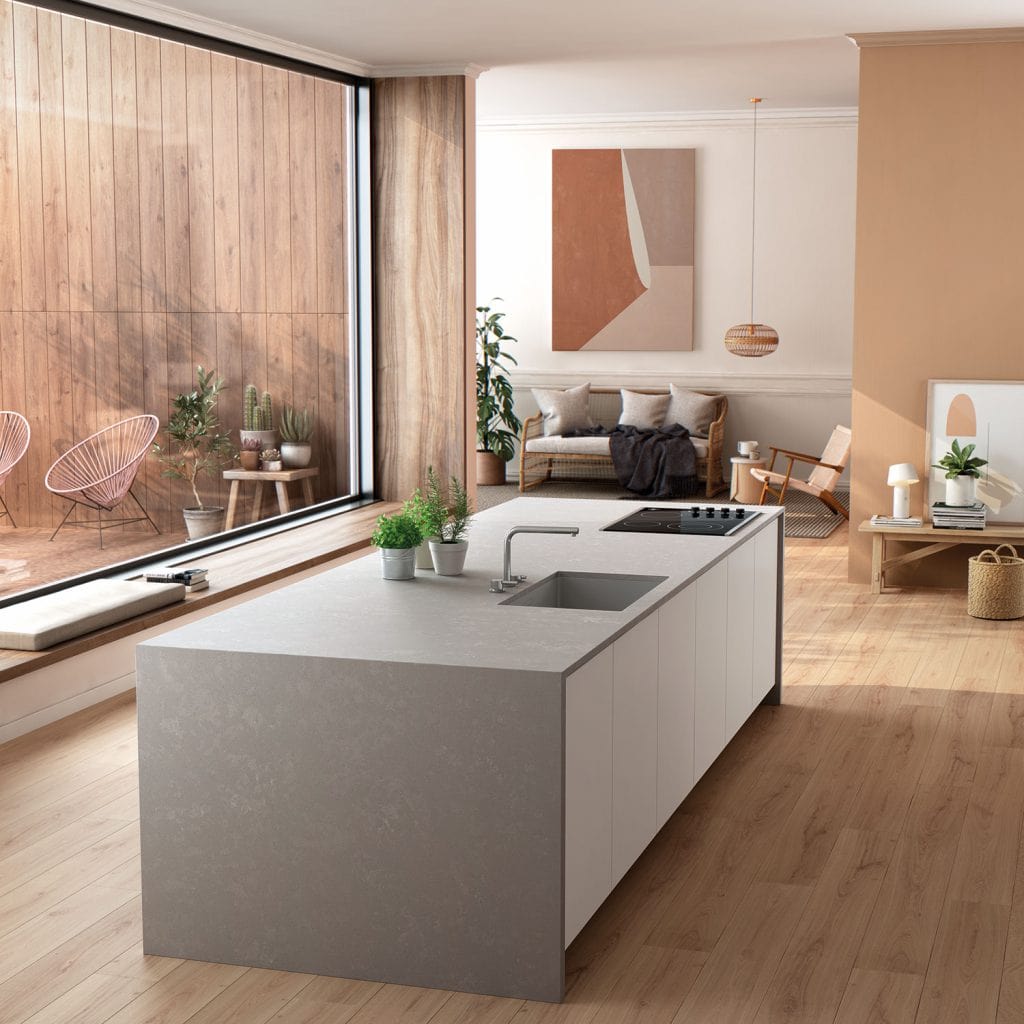 ---
SILESTONE® SEAPORT
Silestone® Seaport reminds us of the small coastal neighborhood in southeastern Manhattan, where the past lives peacefully alongside docks, restaurants and stores. Exposed brick, worn concrete and characteristic wood from the docks form a color range that inspired this Silestone color. Thanks to the effect of its colors and shades, Silestone® Seaport is very similar to dark, worn cement, and its eye-catching white tones blend perfectly with the background. A simply stunning color.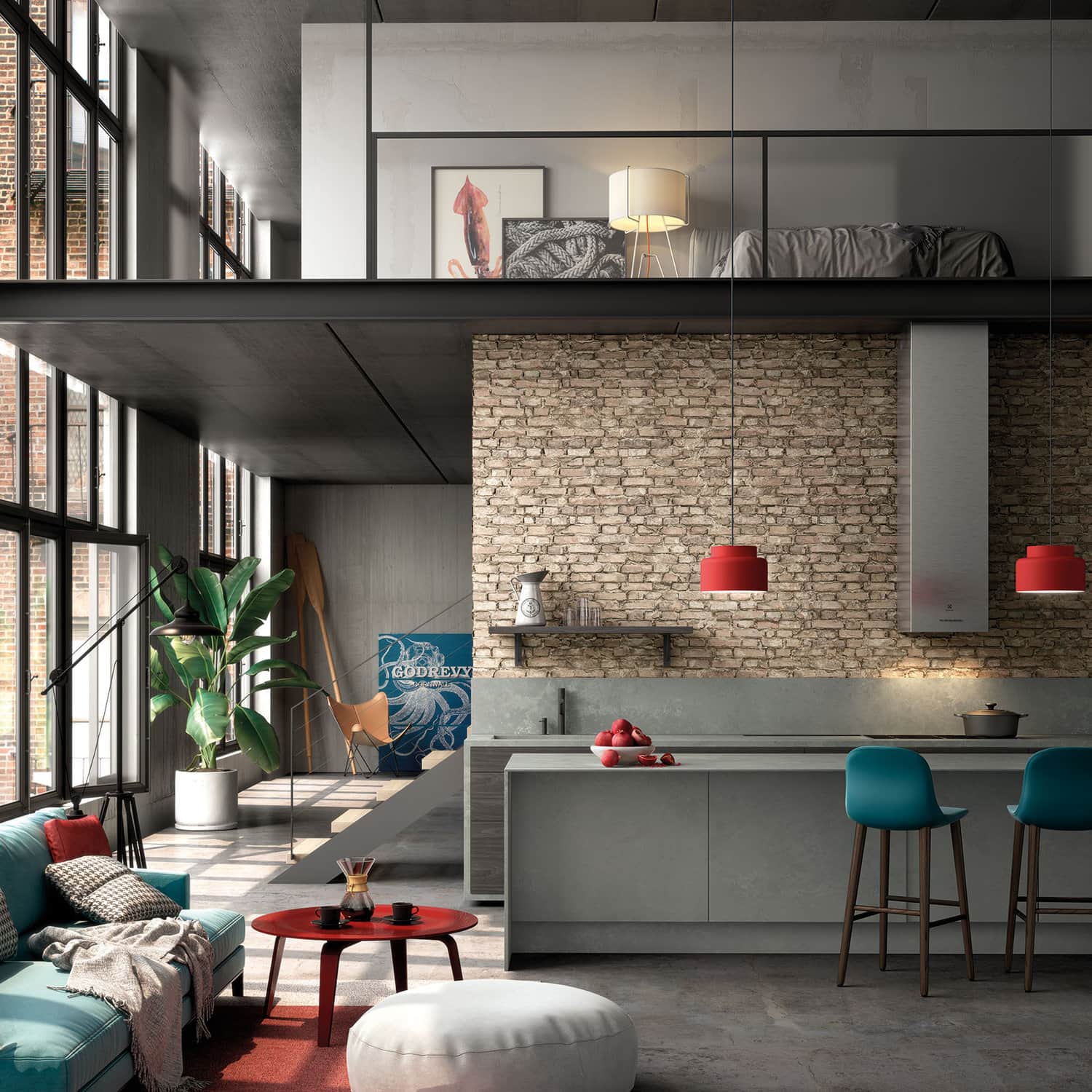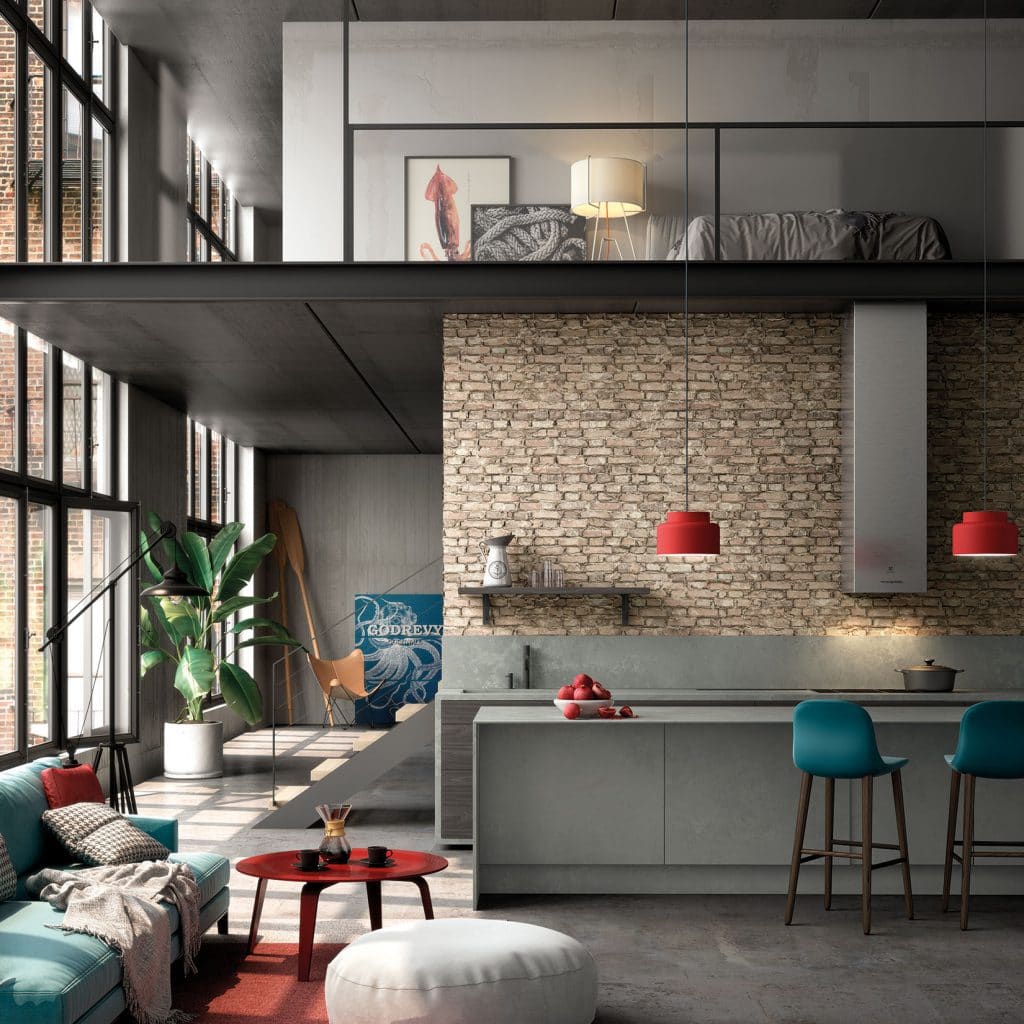 ---
SILESTONE® NOLITA
Silestone® Nolita is another New York inspired creation. In particular, it is inspired by a quarter that was already avant-garde before the name Nolita (North of Little Italy). In the mid-1990s, Nolita found its personality and architectural identity that gave it such a unique and unmistakable character. The streets are authentic and wild and are very different from the surrounding districts. It is against this historical background that Silestone® Nolita was created, the white color of the Silestone® Loft collection. Nolita is cold and industrial. Mixed with shades of white and light gray, it creates an elegant, fine line free of strong contrasts.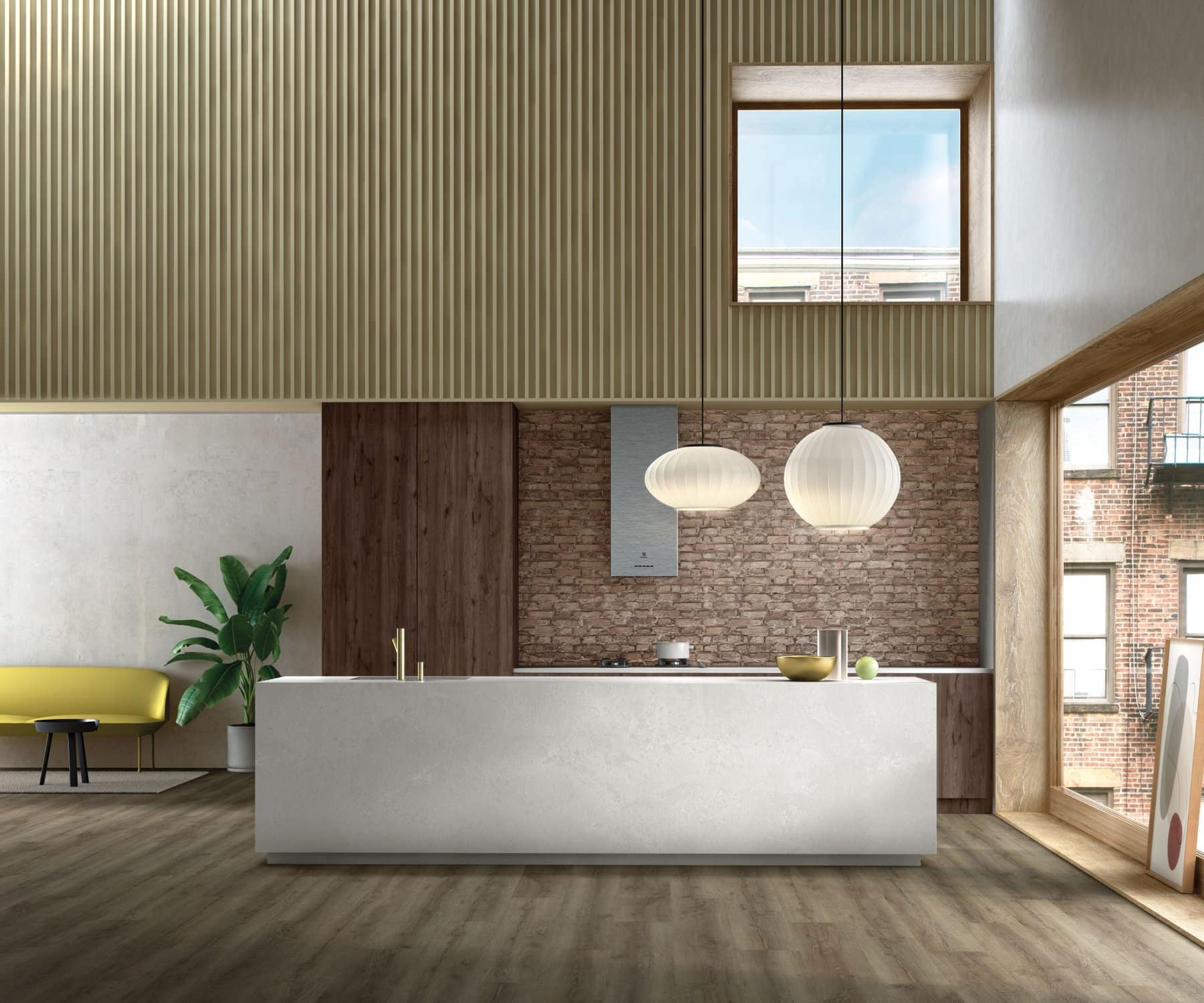 ---
SILESTONE® CORKTOWN
Silestone® Corktown was inspired by the light and color of a Detroit neighborhood that grew amidst steam, pistons and the sound of engines. Corktown was successful and thriving until depression and decay crept in and took over. Despite these setbacks, it regenerated a few decades ago with a new beauty and an interesting and intellectual old style. A stroll through the streets or a look at the legendary Michigan Central Station is enough to recognize the historic industrial splendor. This is what inspired Silestone® Corktown: The most intense, solid and deepest black in the Silestone Loft collection. Its dark background blends beautifully with intense brown accents and an extra matt finish. Silestone Corktown effects are reminiscent of worn surfaces that have been created over time. Character and elegance combine in color.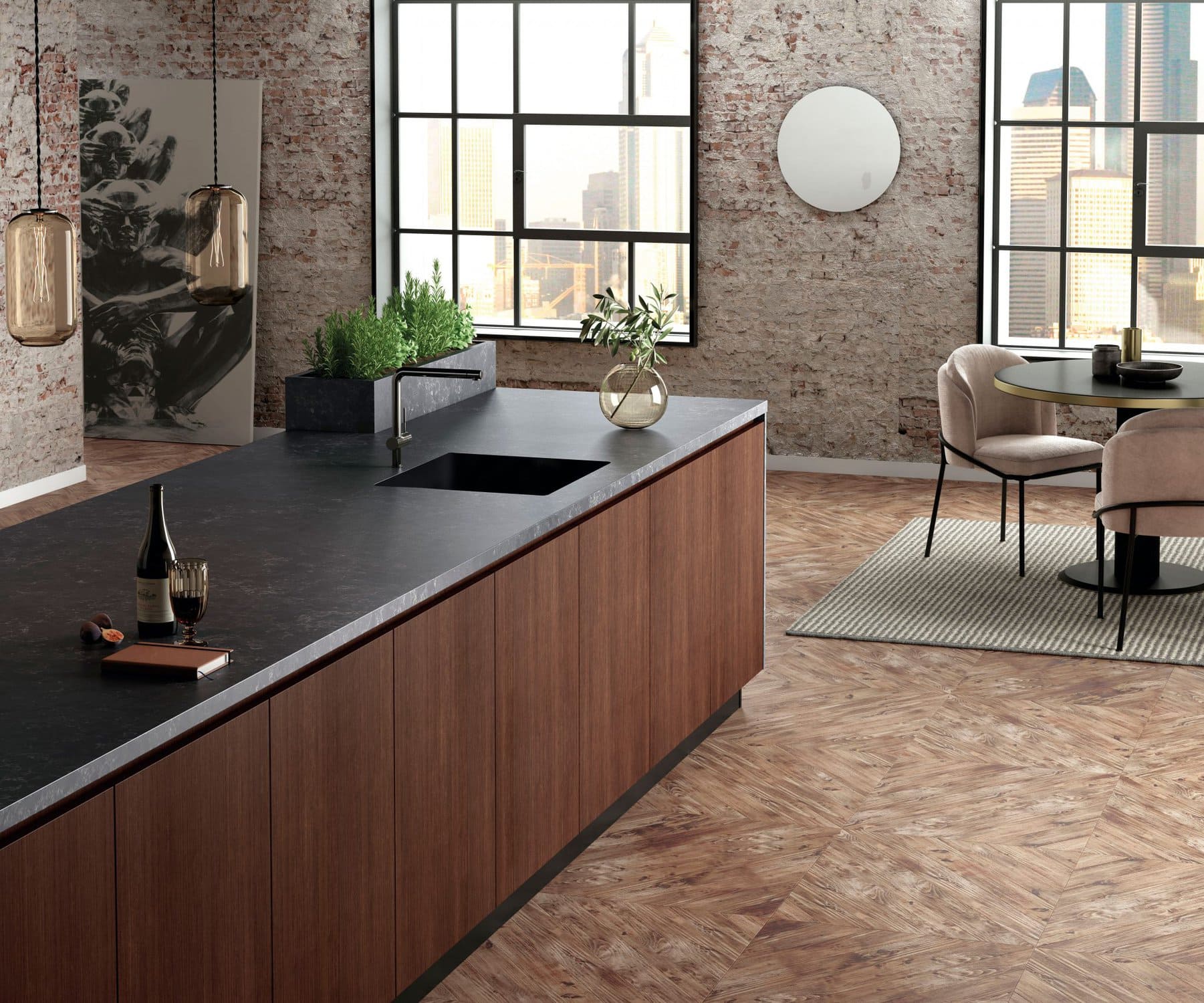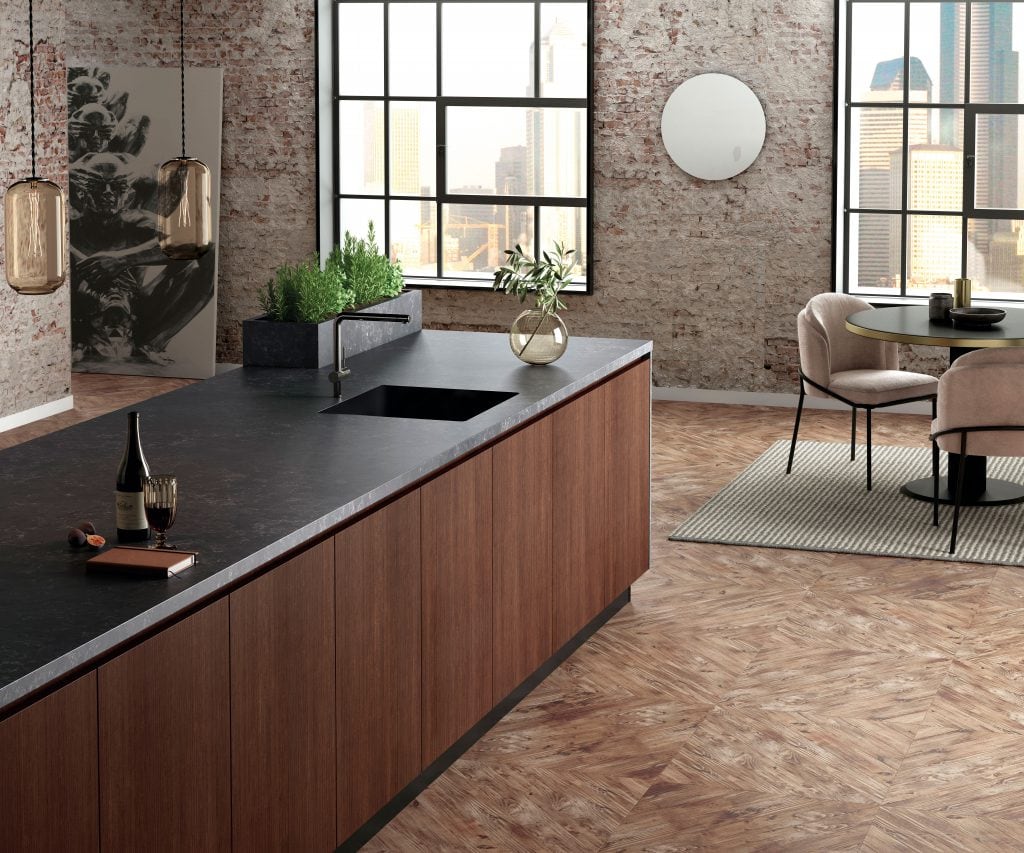 ---
About Cosentino
The Cosentino Group is a family-owned company from Spain that operates worldwide, producing and distributing high-quality and innovative surfaces for the world of design and architecture. As market leader, Cosentino offers solutions that combine design and value and inspire the lives of many people. This goal is possible thanks to pioneer and top brands in their respective segments such as Silestone®, Dekton® or Sensa by Cosentino®. Technologically advanced surfaces that enable the creation of unique environments and designs for private and public spaces.