Seehotel Bellevue, Text: Nina Prehofer
Those were the days at Lake Zell. High society promenaded in style, and patronised the very best lakeside establishment to indulge in a little entertainment.
Feast for the senses and sheer relaxation
Hotel Bellevue connects this spirit of a bygone era with all the comforts of today. With easy charm, its beach club, awardwining gourmet cuisine and a lake-view spa, this lakeside hotel offers pure and elegant delights. Elegant delights also defines how hosts Andrea and Michael Schnell operate their hotel, which is simply perfect for everyone seeking a feast for the senses and sheer relaxation.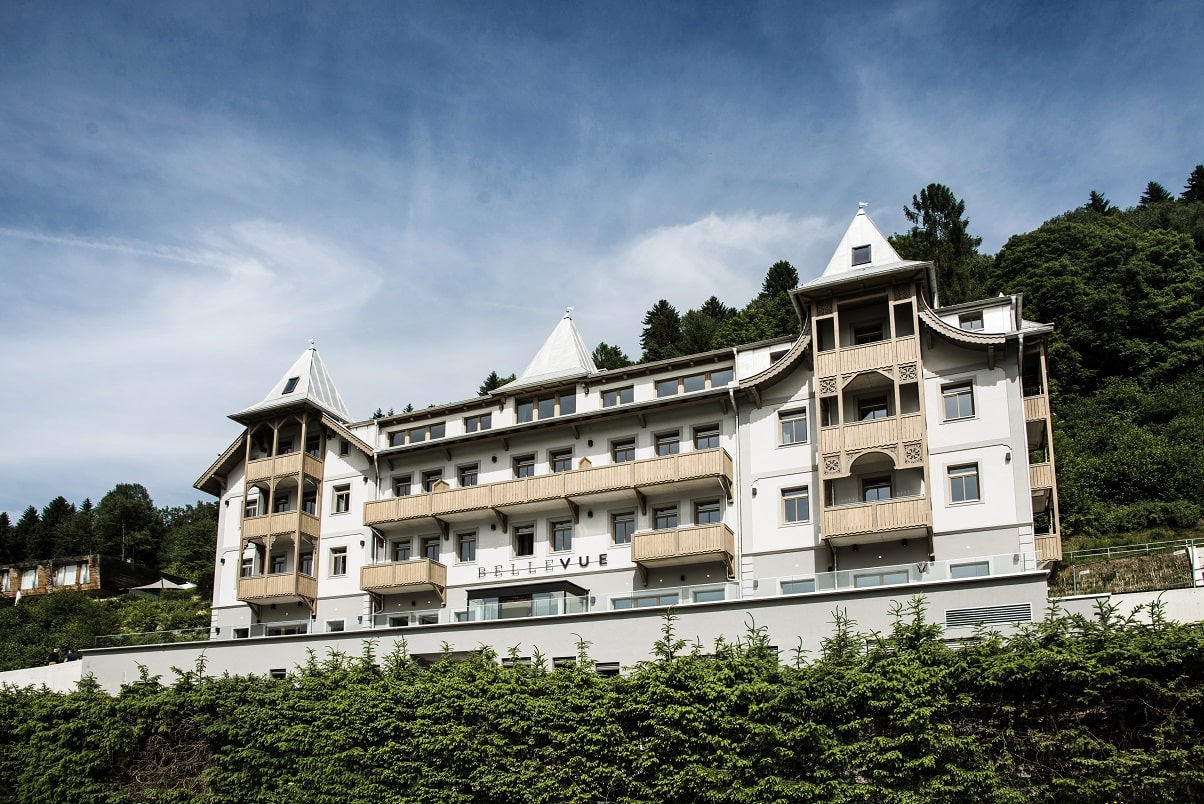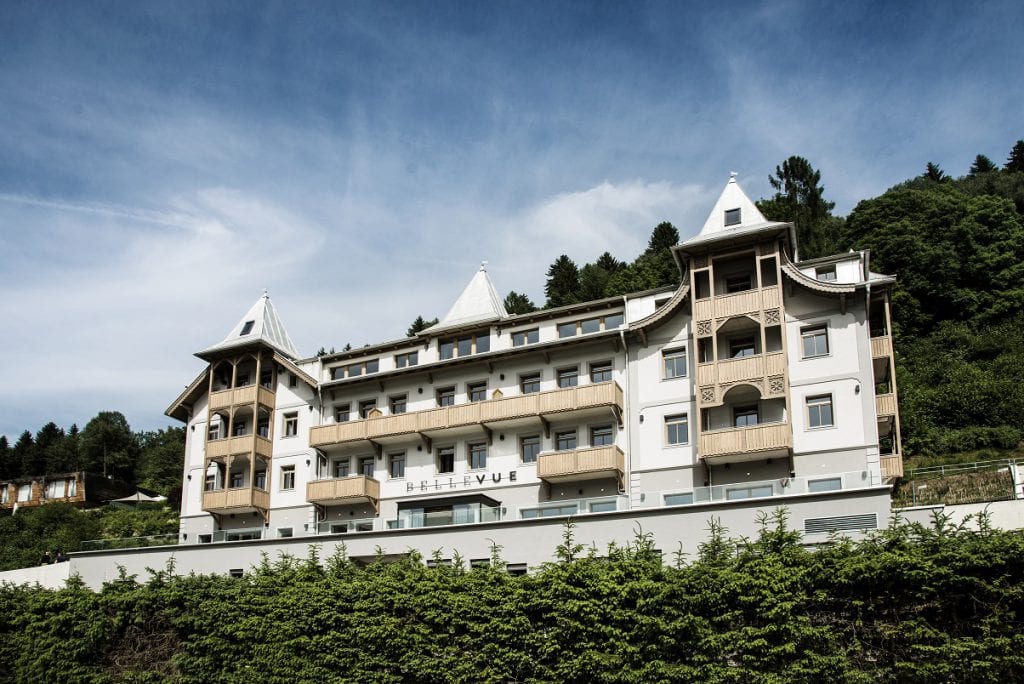 She is the good angel and most welcoming face, and he is the culinary genius. They are committed to giving guests a crossover between history and modernity, between Zell's "Belle Époque" at the turn of the century and an uncompromising modern interpretation. A concept that is reflected not just in architecture and design, but also in the cuisine.
Visit the multi-award-winning à la carte restaurant "SEENSUCHT" with its unique terrace and hotel bar and savour gourmet Salzburg-inspired Alpine-Mediterranean cuisine. Head chef and owner Michael Schnell and his team compose modern symphonies of hearty Salzburg treats and light Mediterranean delicacies. Excellent and beautifully presented crossover cuisine produced from local ingredients is paired with fine wines from the "Cave 1872". The select assortment of wines comes from Austria, Italy, France, Croatia, Slovenia and Germany. It includes exciting finds such as the 2015 Battonage from the already legendary Club Batonnage in the Burgenland.
Relaxation and enjoyment with "LAISSEZ FAIRE"
Leave every ounce of tension behind in "LAISSEZ FAIRE", the elegant spa area. You can also indulge in a beauty or cosmetic treatment if you want to get even prettier. The rooms and suits in warm beiges and greys with lots of wood are also places of calm, relaxation and retreat. And it is definitely "très chic" to step into a boat from the hotel's own landing place and, in fine weather, head for one of the bathing areas – or the Bellevue's very own beach club, "VUE". A jump into the not-so-chilly depths is not just for the brave, for Lake Zell can get up to 28 °C.
Guests in the Deluxe tower suite with its balcony and private sauna will feel like absolute royalty.
Golfing delight
If you prefer the green, the Bellevue is also the place for you. Two championship courses with 18 and 36 holes at Schmittenhöhe and Kitzsteinhorn offer sheer golfing delight between glacier and lake. "Bellevue" was the name given to the lakeside hotel by its founders nearly 150 years ago. They created a fashionable home of "diversions" with wonderful views of the lake and the majestic mountains. The passing years have changed many things, but the lake, the mountains and the unforgettable encounters. At the Bellevue – elegant delights since 1872.
---
Seehotel Bellevue is A MEMBER OF LIFESTYLEHOTELS