With his dishes, young chef Dominik Edlinger sets international accents with a regional touch in addition to the Japanese influence at SeeSushi. Inspired by the changing times, he takes up the topic of sustainability with his regional sushi. He is convinced that change is created through balance and tangible experience.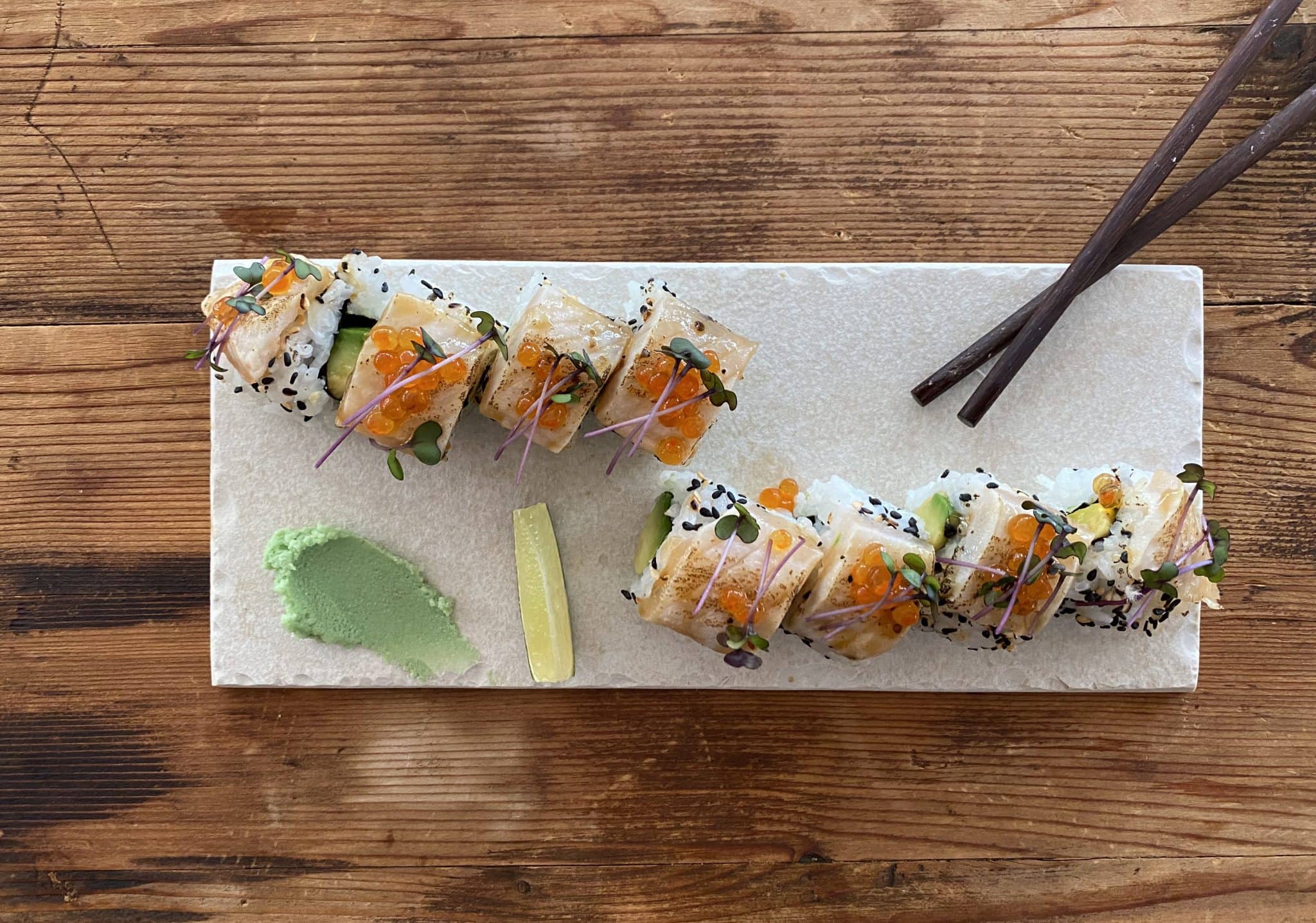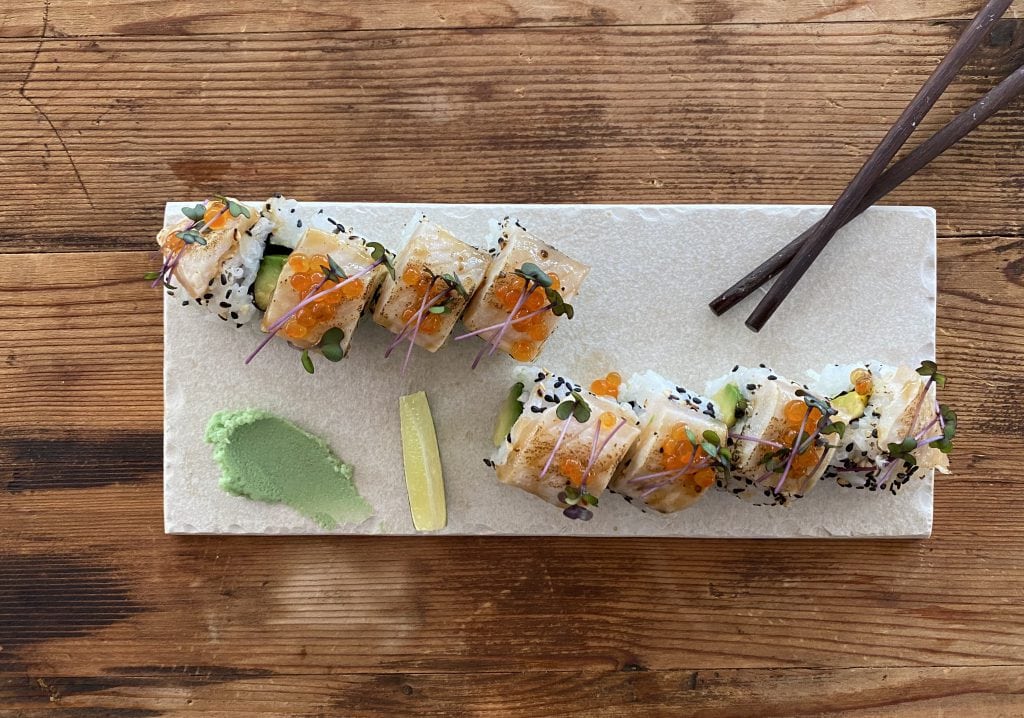 Sustainability as a philosophy of life
For the young chef, the topic of sustainability was decisive for the idea behind SeeSushi. The restaurant in Storbl, which is run jointly with his sister Viktoria Edlinger, represents the philosophy of working mostly seasonally and regionally.
SeeSushi combines the high Japanese art of sushi with the best, regional ingredients. The fish is obtained exclusively from local waters and high–quality food from the Salzkammergut. Instead of tuna and salmon, Austrian char and salmon trout are used. Instead of the traditional pickled ginger, pickled celery is served with the sushi dishes. They also get their wine from young producers in Austria who share their certain way of thinking.
"SeeSushi is more of a philosophy than just a concept. Water was actually the trigger for the basic idea of ​​SeeSushi. Worldwide, we have one of the best water quality in the Salzkammergut and every fish that swims in it is of the highest quality. We want to build on that. And people should also develop an awareness of this. That is an essential part of our restaurants philosophy . "

says Dominik Edlinger
Balance – the key to life
High–quality ingredients are the top priority for SeeSushi. But at the same time, their attitude towards sustainability should create awareness of how our environment is treated.
Edlinger has already worked at a wide variety of jobs on various continents. After all this time he figured out that the most important thing in life is to find a balance.
In relation to SeeSushi, this means that only a certain number of fish can be caught in order to preserve the natural biodiversity of the fish.
"I think it's important to know that you don't have every imaginable food available at all times. Because if there is everything always available, at some point it will no longer have any value. When a lot of people live like this, it has a big impact. We can change a lot if we start thinking this way.",

so Dominik Edlinger
SeeSushi should be a concept that is very modern and looks to the future with great optimism.
"We think balance is the key to life. That is why we remain true to our basic idea, and SeeSushi will continue to be an educational and enjoyment project. "

– Viktoria und Dominik Edlinger
---
SeeSushi online >>